Week in Review - January 17, 2020

---
NASET
WEEK IN REVIEW
National Association of Special Education Teachers
January 17, 2020 Vol 16 Issue #3
---

---
Dear NASET Members and Guests,

Welcome to NASET's WEEK in REVIEW. Here, we provide you with the latest publications fromNASET to read and or download, as well as some of the most interesting articles that have happened this week in the field of special education. We hope you enjoy this publication. Feel free to send us articles for this publication or let us know your thoughts about the WEEK in REVIEW at news@naset.org. Have a great weekend.

Sincerely,
---
NEW THIS WEEK ON NASET
NASET's Classroom Management Series
Flexible Seating
---
This issue of NASET's Classroom Management series was written by Carol Krigger and addresses the issue of flexible seating in the classroom. Over the years, children can be observed sitting at a desk for long periods of time. This is especially difficult for special needs students. The school day is about eight hours on average, much of that time is spent in a chair with the child expected to maintain focus with little to no movement. When addressing special education students, teachers are encouraged to find more ways to keep the attention of the student. Activities involving movement are sometimes incorporated. However, special needs and general education students alike are still tapping pencils, flipping bottles, and getting up from their seats. Behavior management systems provide support for students and teachers in hopes of diminishing the behavior. Would providing the special needs child the choice of preferred seating assist in minimizing the distracting behaviors observed? Does flexible or alternative seating benefit the attention span and academic performance in learners, especially learners with exceptionalities?Read More
---
Sensory Path Gets Students Skipping, Jumping, Squatting and More
Count off with each step. OK, now circle around the petals. Tiptoe and reach for the stars. Wait, now duckwalk. OK, back on your toes. That's how the new sensory hallway at Ward Elementary School begins. It's a lot of physical activity for a school filled with young children who need to get the "wiggles" out. That's what Principal Dawn Ripple and special education teacher Kristi Newton called the energy the elementary students have just before moving through the eight different stations set up outside the school's cafeteria. "This isn't only for our special education students. It's for everybody. There are students diagnosed with ADHD who have extra wiggles, and they need to get some of their fidgetiness out so they can get back to class," Ripple said. "We have some older kids who are coming through here in the morning, and they're a little sleepy getting off the bus, so they need to wake themselves up. Read More
---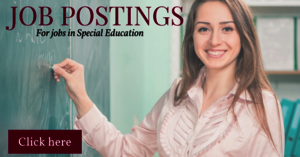 ---
6th Grade Student Designs Video Game for Children with Visual Impairments
The instructions were to think outside the box and create a project different than the typical science fair poster. "I emphasized the importance of not doing a volcano and making a mess," said Darcy Fak, the sixth-grade earth science teacher at Navigator Academy of Leadership. "I really encouraged kids not to just go to Science Buddies, pull something out of page 42 and do it. I wanted the kids to come up with something important to them; something that would actually make a difference." Fak said some students still went with the traditional projects, like showing the buoyancy of an egg, but there were other students, like Rome Nardin, who took those instructions and "went to town." Nardin, 12, created a video game designed for kids who are visually impaired. The game, "Please Listen," is played on a computer and requires players to listen and follow directions to navigate through different obstacle courses with the goal of obtaining a coin to advance to the next level. And it includes a bit of dry humor. Read More
---
Baby and Adult Brains 'Sync Up' During Play
Have you ever played with a baby and felt a sense of connection, even though they couldn't yet talk to you? New research suggests that you might quite literally be "on the same wavelength," experiencing similar brain activity in the same brain regions. A team of Princeton researchers has conducted the first study of how baby and adult brains interact during natural play, and they found measurable similarities in their neural activity. In other words, baby and adult brain activity rose and fell together as they shared toys and eye contact. The research was conducted at the Princeton Baby Lab, where University researchers study how babies learn to see, talk and understand the world. Read More
---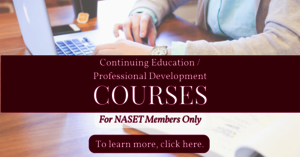 ---
TRIVIA QUESTION OF THE WEEK
Congratulations to: Karen Frantz-Fry, Stephenie Blakemore, Susan Avery, Kitty DeMoss, Shelley Millerson, Patsy Ray, Latorrya Blue, Diane Campbell-Mitchell, Monica Donley, Katie Venable, Cindi Maurice, Joanna Blau, and Jen Moody who all knew the answer to last week's trivia question:
Joss Kendrick debuted on Good Morning America and is the first doll ever created with a hearing loss. According to the company, Kendrick is a competitive cheerleader and surfer from Southern California who was born deaf in her left ear, but still retains some hearing ability in her right ear with the help of a hearing aid - which comes as an accessory with the doll. "Whether she's on her surfboard or in the gym, Joss shows girls the importance of trying new things, pushing past stereotypes, and being a good team player," the company said in a statement to GMA. What is the name of the company?
Answer: AMERICAN GIRL DOLL
This Week's Trivia Question:
According to recent research published in JAMA Network Open, natural green environments surrounding schools may reduce symptoms of this disorder in young children. Their findings are relevant to policy makers and health care authorities for translating evidence into feasible and achievable target interventions (e.g., planning for green spaces around schools and kindergartens) to mitigate the symptoms of this disorder in children. What is the disorder?
If you know the answer to this week's trivia questions, email it to us at contactus@naset.org by January 20, 2020. If you are correct, you will be acknowledged in next week's NASET's Week in Review
---
How to Build Support System for Adult Children with Disabilities
One in 4 Americans have some kind of disability. Adults with disabilities are living much longer than in the past, which means their aging parents must plan for the day when their dependent children outlive them. The life expectancy for people with Down syndrome has increased from 12 years old in the 1940s to nearly 60 today. The majority of children born with cerebral palsy now live well into their 30s. Increasing numbers of children are also being diagnosed with autism, which by itself does not affect life expectancy. And veterans of ongoing conflicts overseas, many without spouses, have been returning home with traumatic brain injuries and other disabilities. Whether your child will live independently, require round-the-clock care or have needs somewhere in between, this guide can help you put financial resources and support services in place to ensure quality of life when you can no longer be the primary caregiver. Read More
---
We Fail Students with Rules Against Behavior Intervention that Involves Physical Contact
Isn't it our moral responsibility to teach young children? And isn't it also our moral imperative to teach children to behave appropriately? It is time to have a discussion about the mental health of all children in Minnesota schools. We need to examine how mismanagement of children with behavior problems damages not only those children, but everyone in the school environment. We need to use what science tells us about childhood development to improve the learning environment for all children. The rule on behavior interventions in the state of Minnesota is a misunderstood policy that has led to chaos in our schools. Most principals and behavior specialists have interpreted the rule as "we don't ever touch children." Ask any teacher or staff member in our public schools: We allow children to act in ways we would never tolerate in our homes. Read More
---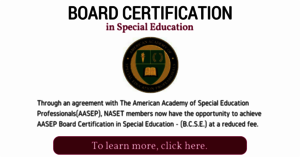 ---
Middle School Students Create Innovative Approach to Real-World Problem for Individuals with Physical Disabilities
A group of eighth graders at Ashland Middle School like to see if they can find problems, and then they fix them. Emily Aliff is talking about their latest invention and how it came about. Aliff says they experienced something some live with every day - a wheelchair. Aliff and her classmates got a front-row seat to being in an emergency while bound to a wheelchair. "How would you get down? There's a fire, how would you get down?" Aliff asked. "I'd feel scared because everybody else is evacuating and you're just sitting there having to wait for somebody to come." So the class is creating an app that tracks mobility-impaired students. Along with that, the students are creating a prototype for a mechanism to get those students down the stairs. Those plans have made them the three-time Kentucky state champions in the "Samsung Solve for Tomorrow" competition. Read More
---
Concerns About Adderall Addiction and Abuse
Amphetamine and dextroamphetamine, commonly known by the trade name of Adderall, has been known to have superhuman-like effects, from needing less sleep, to being able to hyper-focus. Christopher Briggs, a clinical psychologist who works at Skywood Recovery and the Western Michigan University psychology department, said he noticed the rise of Adderall abuse and misuse firsthand, noting that the use of the drug has happened at many campuses throughout the country and has no specific relation to Western Michigan University. "I'm seeing a lot more Adderall abuse on campus," Briggs said. Read More
---
How a Controversial Condition Called PANDAS is Gaining Ground on Autism
Adam Elliott was 2 years old when his parents began to suspect he might have autism. Adam had trouble making eye contact - one telltale sign of the condition - and there were other hints as well. He was a calm, inquisitive child most of the time, but some days at preschool, he would become unfocused and uncoordinated, fumbling with scissors as he tried to cut paper for art projects. By the time Adam entered elementary school, his traits had worsened. He began to experience severe separation anxiety and sensory overload in the noisy classroom. He became aggressive. When he was 6, for example, he believed his best friend was saying nasty things about him and scratched the friend in the face with a pencil. At home, Adam would often walk in circles, filled with anxiety. He eventually became so afraid that his food was poisoned, he refused to eat for long periods of time. Read More
---
Geology Professor Creates 3D Tactile Map for Students with Disabilities
What started out as a way to help one visually impaired student turned into two major projects from Dr. Katayoun Mobasher, professor of geology in the Institute for Environmental and Spatial Analysis (IESA) at the University of North Georgia (UNG). The first idea arose in 2011 when Mobasher realized a visually impaired student enrolled in her geology class could not see the different lines and distinctions on a general 2D map. "Geology is a field-based science and we also look at a great deal of maps," Mobasher said, pointing to different attributes on a map. "With a visually impaired students, you can't teach these concepts in a traditional way." The professor tackled the problem in January 2017 thanks to a Presidential Incentive Award. With the funds, Mobasher invited Efren Chavez and Carol Kramaer as consultants to the project and together, they created a two-layer 3D tactile map. The first layer of the map allowed a visually impaired student to learn the coordinates which were broken down it into boxes or zones. The second layer had Braille and textured lines to indicate different elevations, geographic features, and even small buildings. Read More
---

---
Preschool at Missouri State Helps Deaf, Hard of Hearing Students Gain Literacy Skills
Several times a week, Rebecca Mettler makes a 92-mile round-trip to Springfield to take her 4-year-old son to preschool. "That's how important it is for us," she said. "We came and visited before he was 2. We got him on the list." Mettler, a journalist who lives in Sarcoxie, worried that without the preschool, her only son - diagnosed as deaf - would not gain the social, academic and communication skills needed to learn and succeed in school and life. "He needed structure," she said. "We knew from testing that he was behind. Getting him caught up to his peers, from a social standpoint to learning prep to gear up for kindergarten, was essential." Enrolled in Missouri State University's Preschool for the Deaf and Hard of Hearing, the boy has been thriving. He attends preschool three hours a day, four days a week. Read More
---
Children Frequently Receive Unnecessary Medical Care Regardless of Insurance Type
Children with public insurance are slightly more likely to receive medical services that they don't need than those with private insurance, a new study finds. One in nine publicly insured and one in 11 privately insured children received low-value care in 2014, according to the findings published in journal Pediatrics. Researchers evaluated data for 8.6 million children in 12 states to see whether having public or private insurance is associated with receiving low-value medical services. "In a prior study, we showed that privately insured children frequently received low-value services that do not improve their health, but we didn't know if publicly insured children were more or less likely to receive wasteful care," says lead author Kao-Ping Chua, M.D., Ph.D., a pediatrician and researcher at Michigan Medicine's C.S. Mott Children's Hospital and the Susan B. Meister Child Health Evaluation and Research Center. Read More
---
Severe Childhood Deprivation has Longstanding Impacts on Brain Size in Adulthood
Researchers from King's College London have shown that the brains of young adult Romanian adoptees who were institutionalized as children are around 8.6% smaller than the brains of English adoptees who have not suffered this form of deprivation. According to the research, the longer the time the Romanian adoptees spent in the institutions, the smaller the total brain volume, with each additional month of deprivation associated with a 0.27% reduction in total brain volume. Deprivation related changes in brain volume were associated with lower IQ and more symptoms of attention deficit hyperactivity disorder (ADHD). Published in Proceedings of the National Academy of Sciences (PNAS), the study analysed the MRI brain scans of 67 young adults, aged 23-28 years, who were exposed to severely depriving conditions in Romanian institutions under the Communist regime and subsequently adopted into nurturing families in the UK. They were compared to the MRI brain scans of 21 English adoptees aged 23-26 years who had not suffered this institutional deprivation. Read More
---
Honor Society for Special Education Teachers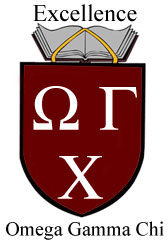 ---
Brain Scans Could Flag Children's Future Mental Health Problems
It can take years to diagnose a child with a psychiatric or attention deficit disorder, forcing them to endure a lot of frustration and suffering. But a new study led by scientists at UC Berkeley and Northeastern University has found evidence that brain scans, if conducted early, can predict whether a youngster is susceptible to mental health or attention problems down the road. "We found a signature of brain function in childhood that helps to predict changes in mood symptoms over four years, and another one that helps to predict changes in attention," said study senior author Silvia Bunge, a professor of psychology and member of the Helen Wills Neuroscience Institute at UC Berkeley. The findings, recently published in the Journal of the American Medical Association - Psychiatry, pave the way for early interventions - from cognitive behavior therapy to exercise or mindfulness regimens - that could mitigate or slow the advancement of certain neurodevelopmental disorders. Read More
---

---
LATEST JOB LISTINGS POSTED ON NASET
* Special Education Teacher - Stars is seeking Special Education Teachers in Arizona (Phoenix and surrounding cities). With a proven track record, STARS is able to offer you an unbeatable support system and resources. We are hiring for the 2020-2021 school year. STARS places Special Education Teachers throughout the Phoenix, Tucson and the surrounding area public schools. to learn more - Click here
* Teacher - Special Education Coordinator - Maintains a safe and healthy learning environment. Provides developmentally appropriate curriculum to promote the physical and intellectual growth of the student's/patient's. Provides positive guidance to support the social and emotional development of the student/patient. To learn more - Click here
* 2020 Arizona Education Job Fairs - The Arizona Department of Education will be hosting the 2020 Arizona Education Job Fairs. Arizona public schools will be looking for administrators, teachers, related service providers, and support staff. To learn more - Click here
* The Newark Board of Education is Hiring Now! - Newark Board of Education (NBOE) is now accepting applications for Special Education Teachers for the 2020-21 school year and still has openings for the 2019-20 school year. Certified teachers, career changers, and recent graduates should apply by January 31 for early priority for the 2020-21 school year, and as soon as possible for consideration for the 2019-20 school year. To learn more - Click here
* Head of School - The Westview School seeks a dynamic, enthusiastic and engaging leader who is excited by the school's distinctive mission, history, culture, and values. The appointee will have strong leadership skills and a genuine knowledge and love for children on the autistic spectrum. To learn more - Click here
* Principal - Julie Billiart Schools - ("JB Schools") is a network of Catholic, non-public schools serving children in grades K-8 with special learning challenges. Currently operating on two campuses in Lyndhurst and Akron with plans to expand to a third campus in Greater Cleveland in August 2021, JB Schools creates unique learning environments for students with autism, ADD/ADHD, dyslexia and social learning challenges. To learn more - Click here
* Classroom Special Educators Needed - Fulltime NYS Certified Special Education Teacher needed in Manhattan, Brooklyn or Bronx private schools for children with developmental and behavioral delays. The position offers a competitive salary and benefits. The ideal candidate is a school-based professional with a friendly and team player demeanor. To learn more - Click here
If you are an Employer looking for excellent special education staff - Click here for more information
---
Food For Thought..........
Keep away from people who try to belittle your ambitions. Small people always do that, but the really great make you feel that you, too, can become great.
Mark Twain
---