Week in Review - September 27, 2019

---
NASET
WEEK IN REVIEW
National Association of Special Education Teachers
September 27, 2019 Vol 15 Issue #40
---

---
Dear NASET Members and Guests,

Welcome to NASET's WEEK in REVIEW. Here, we provide you with the latest publications fromNASET to read and or download, as well as some of the most interesting articles that have happened this week in the field of special education. We hope you enjoy this publication. Feel free to send us articles for this publication or let us know your thoughts about the WEEK in REVIEW at news@naset.org. Have a great weekend.

Sincerely,
---
NEW THIS WEEK ON NASET
NASET's Autism Spectrum Disorder series
Coping Strategies of Parents Whose Children Have Autism Spectrum Disorder: A Qualitative Study
---
A plethora of research indicates that parents whose children have Autism Spectrum Disorder (ASD) experience high parental stress associated with a variety of behavioral and cognitive autism-related symptoms. Given the difficult and stressful situations in which parents find themselves when managing and dealing with their children's autism-related symptoms, research has shown that parents are more likely to develop coping strategies in the face of parental stressors. However, empirical evidence that shows in-depth and rich narratives of parental personal coping strategies which they may develop to cope with their children's diagnosis effectively has fallen short. This issue of NASET's Autism Spectrum Disorder series adds to the existing research on the types of parental coping strategies, which parents developed from the moment they learned that their child has ASD to seeking assistance and help. In this study, six parents whose children have been diagnosed with ASD were interviewed about their experiences that reveal the processes of developing personal coping strategies as well as the types of the developed coping strategies. A theme-based analysis revealed that parents developed diagnosis-related coping to overcome suspicion, personality and emotional coping, action-oriented coping, coping through beliefs and values, coping through self-directed learning about ASD, through self-care and spirituality, and finally, through avoidance coping. In the final sections, implications of the findings and future directions for research are discussed. Read More
---
Study: People with Autism Show Atypical Brain Activity When Coordinating Visual and Motor Information
A new study in the Journal of Neurophysiology by researchers at the University of Kansas Life Span Institute is the first to look at functional brain activity in people with autism spectrum disorder (ASD) while they performed precision visuomotor behavior-in this case, a grip-force test. The authors found new evidence sensorimotor changes in people with autism involve abnormal cortical and subcortical organization "that may contribute to key clinical issues in patients." People with autism performed a precision grip-force test while being scanned inside an MRI machine. They watched a display containing two horizontal bars set against a black background. The subjects controlled the bars in specific ways by pressing a device in their right hand. So did a control group of people without ASD. Read More
---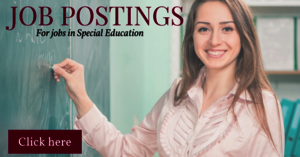 ---
Statewide Program in South Carolina Helping Address Special Education Teacher Shortage
Kate Ascetta, Ph.D. is an assistant professor at the University of South Carolina. She helps turn students into teachers. And there's no secret we need more in South Carolina. According to the most recent Cerra Supply and Demand report, at the start of the 2018-19 school year, there were 621 vacancies. Special education teacher vacancies made up about 20% of the vacancies in the state. Dr. Ascetta said, "It's a hard job. Having been a preschool special education educator myself, I know its not easy day in and day out." The state's Department of Education has a program called SC CREATE (Centers for the Re-Education and Advancement of Teachers in Special Education and Related Services Personnel) to help build a special education teacher and related services workforce in the state. Read More
---
Major Changes in IEP Diagnosis and Classification for Children with Disabilities Proposed by NASET
The National Association of Special Education Teachers (NASET) is proposing major changes to the existing system in which children with disabilities are diagnosed and classified on EPs (Individual Educational Programs). This new system will provide all professionals working in the field of special education, college students preparing to work with children with special needs, administrators, college professors, parents, and students with disabilities the information necessary to adequately determine the most comprehensive, detailed, and precise diagnoses of disabilities or disorders seen in infants, toddlers, children, and adolescents, particularly in the educational environment. Read More
---
---
TRIVIA QUESTION OF THE WEEK
This Week's Trivia Question:
A recent long-term study done on more than 3000 children by the Avon Longitudinal Study of Parents and Children (ALSPAC) found that children of mothers who are anxious during pregnancy and in the first few years of the child's life have twice the risk of having what type of symptoms at age 16?
If you know the answer to this week's trivia questions, email it to us at contactus@naset.org by September 30, 2019. If you are correct, you will be acknowledged in next week's NASET's Week in Review
---
Board Certification in Special Education Available to NASET Members

Through an agreement with The American Academy of Special Education Professionals(AASEP), NASET members now have the opportunity to achieve AASEP Board Certification in Special Education - (B.C.S.E.) at a reduced fee. AASEP Board Certification in Special Education - (B.C.S.E.) is a voluntary choice on the part of the candidate. The candidate for Board Certification wishes to demonstrate a commitment to excellence to employers, peers, administrators, other professionals, and parents. From the standpoint of the Academy, board certification will demonstrate the highest professional competency in the area of special education. Board Certification in Special Educationestablishes a much needed standard for professionals, across disciplines, who work with exceptional children. Read More
---
Child's Gluten Intake During Infancy, Rather than Mother's During Pregnancy, Linked to Increased Risk of Developing Type 1 Diabetes
New research presented at the Annual Meeting of the European Association for the Study of Diabetes (EASD) in Barcelona, Spain (16-20 September) shows that a child's intake of gluten at age 18 months is associated with a 46% increased risk of developing type 1 diabetes for each extra 10g of gluten consumed per day. There was no association found between the mother's intake of gluten during pregnancy and type 1 diabetes in her child, conclude the authors who include Dr Nicolai Lund-Blix, Oslo University Hospital, and the Norwegian Institute of Public Health, Oslo, Norway. A previous study from Denmark suggested that a high maternal gluten intake during pregnancy increased the risk of type 1 diabetes in the child. No studies have investigated the relation between the amount of gluten intake by both the mother during pregnancy and the child in early life and risk of developing type 1 diabetes in childhood. This new study examined the association between the maternal gluten intake during pregnancy, child's gluten intake at age 18 months, and the risk of type 1 diabetes in the child in a Norwegian population-based nationwide study. Read More
---
Autism Findings: Some Better at Interpreting Facial Expressions than Previously Thought
The ability of people with autism to read what someone is feeling or thinking by looking at their eyes and face may have been underestimated, according to research conducted by a developmental psychology expert from London's Kingston University. Autism is a condition that affects social communication and it is widely believed people on the autism spectrum reading expressions particularly challenging. Yet a new study by senior lecturer in developmental psychology Dr. Elisa Back, from the University's Faculty of Business and Social Sciences, suggests this is not always the case. The findings have important implications for healthcare and education professionals working with children and young people with autism. "This is a controversial area of research, as there are conflicting findings from previous studies," Dr. Back said. Read More
---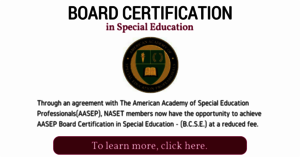 ---
Can Preventing Seizures Alter the Course of Autism?
Delicate lines dance across a screen mounted on the wall of the operating room. Their peaks and valleys become pronounced, suddenly flatten into a straight line - and then return, stronger than before. These digital traces represent the buzz of neurons in 12-year-old Kevin Lightner, read by two thin electrodes that surgeons have inserted deep into his brain. Kevin, who has autism and has had seizures since he was 8 years old, lies uncharacteristically still in the center of the room, draped under a blue sheet, his tiger-print pajamas neatly folded on a nearby shelf. What's happening in this room may be the last chance to bring Kevin's seizures under control. Read More
---
Comcast and AAPD to Increase Internet Access for Low-Income People with Disabilities
On September 10, Comcast announced a series of initiatives designed to help address the digital divide for low-income Americans with disabilities through the Internet Essentials program, the nation's largest and most comprehensive Internet adoption program for low-income households. The largest of these was a grant from the Company to the American Association for People with Disabilities (AAPD). The AAPD will use this Comcast grant to create and deliver digital literacy training programs specifically designed to address the needs of low-income people in the disability community. Once developed, the programs will be provided at 10 AAPD affiliates across the country, as well as shared online for anyone to access. Read More
---
What it was Like to Grow Up with Learning Disabilities in a Rural Area
Growing up in a rural town with a nonverbal learning disability brought many positives and negatives. From academics to athletics and everything in between, being from a small town had a major impact on my future. One of the first positives was always being fully included in academic programs and activities since my results from the proper interventions could always be trusted. One of the negatives was many other disabled students with less resources and personal connections didn't see me as another disabled student like them. They saw me as a kid who was from a popular family, so they were jealous of me when I got to be in the harder courses and they didn't. The truth was, the only difference between me and them was I had more interventions and outside support, so fully including me was easier. Read More
---
For Kids who Face Trauma, Good Neighbors or Teachers Can Save their Long-term Health
New research shows just how important positive childhood experiences are for our long-term health -- especially for those who experience significant adversity as a child. Studies over the past 20 years have found a correlation between the number of adverse childhood events (such as death or divorce) and worse health outcomes later in life. A new study from Professor Ali Crandall and other Brigham Young University coauthors discovered that positive childhood experiences -- like having good neighbors, regular meals or a caregiver you feel safe with -- have the potential to negate harmful health effects caused by adverse childhood experiences. "If your child has experienced trauma and you're worried about the long-term impact it could have on them, these findings show that the positive experiences in childhood lead to better adult physical and mental health, no matter what they have faced," said Crandall, assistant professor of public health at BYU. Read More
---
Fewer than 3% of Utah Kids are Tested for Lead Poisoning
Fifty-eight percent of the homes in Utah were built before 1978, putting the people who live there - particularly 157,811 Utah children - at risk for lead poisoning. "Even low levels of lead can cause permanent brain damage in kids," said Claudia Fruin, founder and director of the Utah Lead Coalition, which aims to increase awareness that lead poisoning remains a serious issue in Utah. "We need to make doctors do a better job of testing kids," Fruin said Wednesday at the Lead Free Utah Conference held at Wheeler Farm. She said roughly 3% of Utah children under age 5 were tested for lead in 2017, and more than 2,000 in the Salt Lake Valley alone could have high enough levels of lead in their blood that it could cause lower IQ scores, attention deficit disorder and behavioral problems. Read More
---

---
High Social Support Associated with Less Violence Among Male Teens in Urban Neighborhoods
Among teen boys in urban neighborhoods with low resources, the presence of adult social support is linked to significantly fewer occurrences of sexual violence, youth violence and bullying, and to more positive behaviors, including school engagement and future aspirations, according to a new study from researchers at UPMC Children's Hospital of Pittsburgh and the University of Pittsburgh School of Medicine. The study, published today in JAMA Network Open, suggests that prevention efforts that focus on adult support can mitigate patterns of co-occurring violent behavior. Read More
---
Adaptive Surfing Gives New Opportunities to People Living with Disabilities
A free adaptive surfing clinic Saturday brought new opportunities to people living with disabilities. "Finally, I'm starting to catch waves," Nick Butera said. Ampsurf, a national non-profi organization, started out as a program for injured veterans, but expanded to include others living with disabilities, such as people with amputated limbs. Saturday's clinic was held at Second Beach. "We go to about 10 different locations in New England throughout the summer and our goal is to bring the community together around a cause," Ampsurf volunteer Justin Speegle said. People learn at their own pace from certified instructors and volunteers. Read More
---
Nebraska Families Say Change to Medicaid Waivers Removes Kids with Disabilities from Needed Coverage
Claire Aschoff took her first steps at age 3. That was in late December, the result of months of intensive physical and occupational therapy paid for through a special Medicaid waiver program covering disabled children and adults. A few weeks later, the Blair child could manage barely seven independent steps, her mother, Bridget, told a panel of state lawmakers Friday. But that was enough for Nebraska Department of Health and Human Services officials to determine, under standards that took effect Jan. 1, that Claire no longer qualified for the Medicaid waiver. Read More
---
Honor Society for Special Education Teachers

---
College Admissions Scandal Hurts Students with Disabilities
The national college admissions scandal creates many problems, but it especially harms students with real disabilities. That parents paid a corrupt private counselor tens of thousands of dollars to fudge their children's college applications raises concerns about their ethics, but also about the admission standards and processes of the institutions that accepted the corrupted students. Over the years, I have worked with admissions officers at many colleges and universities. In making their decisions, each of them took the time to consider many variables - not just SAT scores. Maybe I am naive, but I never met one who might be conned by a faked application. I am mostly concerned, though, about the latest revelation that over the last few years the number of students diagnosed with disabilities in order to make them eligible for extra time on standardized tests increased dramatically. If the players in the scandal can fake diagnoses, students with real disabilities are the victims. Read More
---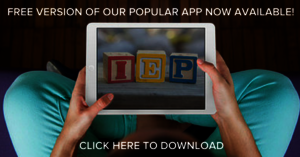 ---
An End to Bullying: It's Time We Educate our Children about Disabilities
"Let today be the day you stop living within the confines of how others define or judge you." It's that time of year again, time for the older generation to head back to school and for the youngsters to begin their journey. Growing up as a child with a disability, I dreaded this time of year, not because of the homework, assignments, or having to adjust to a new sleep schedule (even though, as an adult...I still dread the sound of an alarm clock) but because of the uncertainty surrounding the behavior of my new classmates. It was almost a certainty; I was going to experience some level of bullying. The only question was: how severe was it going to be? Would it stop at name calling, side conversation, and snickers as I whizzed my way down the hallway [in a wheelchair], or would it escalate to something more physical? Were they going to throw things at me-or something worse? All in all, you can probably understand why my body was ravaged with thoughts of dread. For many years, it seemed normal, just something that I had to endure. But as I approached adolescence and the bullying intensified, I began to develop a deep insecurity, coupled with thoughts of suicide. Read More
---
Epilepsy Surgery: The Earlier the Better, Overview Study Shows
A person with drug resistant epilepsy who gets an early surgical intervention has a better chance of becoming seizure free. This is shown in a systematic review and meta-analysis in which Sahlgrenska Academy researchers, in collaboration with the Swedish Council for Assessment of Health Technology and Social Services (SBU), analyzed results from a range of previous studies. They concluded that people with drug resistant epilepsy should, as early as possible, be referred for epilepsy surgery evaluation. Some 65,000 people in Sweden, including 11,000 children, have epilepsy. Many are helped by the epilepsy drugs that are available. Among those who are not fully freed from attacks, a high proportion nevertheless undergo a marked improvement. Read More
---
'Time-Outs' at Home Not Associated with Long-term Negative Effects in Children
It's an age-old debate: Are time-outs bad for kids? Now, a new study suggests that despite sometimes getting a bad rap in the news, the common disciplinary strategy isn't linked to harmful effects in children. Researchers compared emotional and behavioral health between kids whose parents reported using time-outs and those who didn't over a roughly eight-year period. The result: no difference. "Some reports in the media and by select organizations have suggested that time-out is ineffective and even harmful," says lead author Rachel Knight, Ph.D., pediatric psychologist at University of Michigan C.S. Mott Children's Hospital. "There are some alarming claims that time-outs can damage the parent-child relationship and negatively affect emotional health. But the research simply doesn't support those claims. We did not find a relationship between time-outs and negative side effects in children." Read More
---

---
LATEST JOB LISTINGS POSTED ON NASET
* Researcher, Special Education, Technical Assist - The selected candidate will strengthen AIR's practice in special education research and technical assistance. Tasks may include - Support a stream of technical assistance work focused on the implementation and scale-up of MTSS/RTI and specially designed instruction across content areas for students with disabilities. To learn more - Click here
* ABA Lead Teacher - The Joshua School Denver campus serves over 35 students. We are a Colorado Department of Education approved facility school and partner closely with over 20 local school districts to provide intensive services for our students. We believe that every child is smart, competent, and whole exactly as he or she is, and dignity is the birthright of every human being. We believe our children and their families have a right to aspire to a life of their choosing. To learn more - Click here
* Chief Clinical Officer - Criterion Child Enrichment is conducting a search for a Chief Clinical Officer (CCO). Founded in 1985 as a not-for-profit organization, Criterion has served families for over 30 years and is a leading provider of early childhood education and early intervention services in Massachusetts. Each year the agency serves over 7000 families with a staff of over 400 through a program network that extends throughout the Commonwealth of Massachusetts. To learn more - Click here
* IMMEDIATE HS Special Education (ELA) Teacher - The Special Education Teacher at KIPP Philadelphia Public Schools is required to perform the following duties, develop, monitor, and evaluate the effectiveness of special education programs and other student supports (Intervention, 504, ELL, etc.) To learn more - Click here
* Special Education Intervention Methodology Advisor - Peace Corps Response Volunteers (PCRV) with a degree in special education, at least 2 years of experience working with children, adolescents, and young people with intellectual disabilities, and advanced Spanish skills are needed to serve in Peru as a Special Education Intervention Methodology Advisor for Residential Care Centers (CAR) in the Unit of Services for the Protection of People with Disabilities (USPPD). To learn more - Click here
* Special Education Teacher - Wake up every morning knowing you have the power and the tools to change lives. EBS is the employer of choice for special education teachers who truly want to help children learn, evolve, and grow. Join us, and we'll give you everything you need to fuel your passion as a special education teacher. To learn more - Click here
* Early Childhood Educational Diagnostician/Assessor - is responsible for accurately assessing a child's needs after s/he is referred to Early Stages through the administration of the appropriate screenings and educational assessments. The Coordinator functions as part of a multi-disciplinary team that collaborates to determine eligibility for special education services and is responsible for leading the team's collaboration and composing IEPs for children with special needs. To learn more- Click here
If you are an Employer looking for excellent special education staff - Click here for more information
---
Food For Thought..........
The most extraordinary people in the world today don't have a career. They have a mission.
Vishen Lakhiani
---