Week in Review - September 20, 2019

---
NASET
WEEK IN REVIEW
National Association of Special Education Teachers
September 20, 2019 Vol 15 Issue #39
---

---
Dear NASET Members and Guests,

Welcome to NASET's WEEK in REVIEW. Here, we provide you with the latest publications fromNASET to read and or download, as well as some of the most interesting articles that have happened this week in the field of special education. We hope you enjoy this publication. Feel free to send us articles for this publication or let us know your thoughts about the WEEK in REVIEW at news@naset.org. Have a great weekend.

Sincerely,
---
NEW THIS WEEK ON NASET
NASET's IEP Components Series
Collaborating with Parents through the Transitioning Stages of an IEP
---
This issue of NASET's IEP Components series was written by Rebecca Fields. The article focuses on collaborating with parents through the transitioning stages of an IEP. Transitioning from one stage of life to another can be tedious. More-so tedious when considering a student with disabilities (SWD). One can imagine the hesitation, frustration and fear that conjures from the anticipation of the unknown for both the parent and the SWD. Specifically, transitioning from high school to the next step in life can be a nerve wrecking experience for most parents to SWD. For this reason, it is plausible to assume that being a well-informed parent is critical for the success of the student in many ways. By creating a culture of open communication and providing resources for both the parent and student, it is possible to establish a sense of ease in relation to transition. The purpose of this literature review is to examine the effects that parental involvement has on SWD and their transitioning stage into post-school settings. It is a product of five articles that examine transition planning, family involvement, and parental collaborations. Read More
---
Puberty Changes the Brains of Boys and Girls Differently
Scientists have found that brain networks develop differently in males and females at puberty, with boys showing an increase in connectivity in certain brain areas, and girls showing a decrease in connectivity as puberty progresses. These analyses were focused on brain regions previously identified as conferring risk for mood problems in adolescents, suggesting an association, although this needs to be tested. This work is presented at the ECNP Congress in Copenhagen, and is based on a recent peer-reviewed publication. According to lead researcher, Dr Monique Ernst (National Institute of Mental Health / NIH, Bethesda, Maryland, USA), "In our study, we showed that certain brain regions develop differently in boys and girls at puberty. Functional connectivity increases in boys and decreases in girls over puberty. Our next set of studies will aim to clarify the significance of these communication changes in the maturing brain, and to identify if the changes are protective or if they increase vulnerability." Read More
---
Major Changes in IEP Diagnosis and Classification for Children with Disabilities Proposed by NASET
The National Association of Special Education Teachers (NASET) is proposing major changes to the existing system in which children with disabilities are diagnosed and classified on EPs (Individual Educational Programs). This new system will provide all professionals working in the field of special education, college students preparing to work with children with special needs, administrators, college professors, parents, and students with disabilities the information necessary to adequately determine the most comprehensive, detailed, and precise diagnoses of disabilities or disorders seen in infants, toddlers, children, and adolescents, particularly in the educational environment. Read More
---
Children of Mothers who are Anxious are Twice as Likely to Have Hyperactivity in Adolescence
A large study has shown that children of mothers who are anxious during pregnancy and in the first few years of the child's life have twice the risk of having hyperactivity symptoms at age 16. This work is being presented for the first time at the ECNP Congress in Copenhagen. Scientists know that foetal and early life conditions can have long-term effect on subsequent health. Now a long-term study of more than 3000 children in the Avon Longitudinal Study of Parents and Children (ALSPAC) has shown that maternal anxiety is associated with hyperactivity in their children, although the link with other ADHD symptoms such inattention is more tenuous. ALSPAC is a long-term project based in Bristol UK, which allows scientists to track how children's health changes over time. The study recorded reported levels of some physical symptoms of anxiety such as sweating, trembling, dizziness, and insomnia in 8727 mothers in the period between early pregnancy and her child reaching 5 years of age. Read More
---
Major Changes in IEP Diagnosis and Classification for Children with Disabilities Proposed by NASET
The National Association of Special Education Teachers (NASET) is proposing major changes to the existing system in which children with disabilities are diagnosed and classified on EPs (Individual Educational Programs). This new system will provide all professionals working in the field of special education, college students preparing to work with children with special needs, administrators, college professors, parents, and students with disabilities the information necessary to adequately determine the most comprehensive, detailed, and precise diagnoses of disabilities or disorders seen in infants, toddlers, children, and adolescents, particularly in the educational environment. Read More
---

Are you using your NASET Discounts at Office Depot & OfficeMax?
Join us for a FREE 15-minute educational webinar on Thursday, September 26th at 2pm EST to learn about the advantages of buying your office supplies through the National Association of Special Education Teachers, Office Depot OfficeMax member benefit program.

When you use this exclusive member discount, you can save up to 75% on thousands of items. Shopping and saving in-store or online is easy. Your cards never expire and can be used for personal or classroom supplies such as paper, crayons, rulers, calculators, scissors, and so much more! Most orders of $50 or more are eligible for free delivery to your home or office. Savings and convenience. What's not to like?

Don't think you can make it to our live webinar? Register anyway to ensure that you receive a copy of the webinar recording which will be sent out via email 24 hours after the live webinar. Register here
---
Board Certification in Special Education Available to NASET Members

Through an agreement with The American Academy of Special Education Professionals(AASEP), NASET members now have the opportunity to achieve AASEP Board Certification in Special Education - (B.C.S.E.) at a reduced fee. AASEP Board Certification in Special Education - (B.C.S.E.) is a voluntary choice on the part of the candidate. The candidate for Board Certification wishes to demonstrate a commitment to excellence to employers, peers, administrators, other professionals, and parents. From the standpoint of the Academy, board certification will demonstrate the highest professional competency in the area of special education. Board Certification in Special Educationestablishes a much needed standard for professionals, across disciplines, who work with exceptional children. Read More
---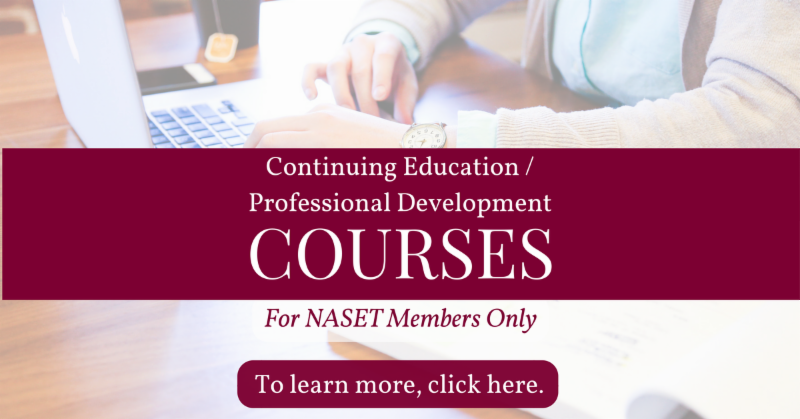 ---
TRIVIA QUESTION OF THE WEEK
Congratulations to: Jennifer Buteau, Olumide Akerele, Denise Keeling, Cindi Maurice, Barry J. Amper, Patsy Ray, Lynn Wilson, and Latorrya Stacker Buie who all knew the answer to last week's trivia question:
According to new research from the Center for Child and Family Policy at Duke University, children with these parents are six times more likely than other children to develop a substance use disorder as adults and nearly twice as likely to have diagnosed anxiety. In addition, children with these parents are more likely to encounter significant hurdles transitioning into adulthood, including being charged with a felony (35% vs. 11.5%), dropping out of high school (25.5% vs. 5.0%), becoming a teenage parent (14.3% vs. 2.8%), experiencing financial strain (37.2% vs. 17.5%), and being socially isolated (24.5% vs. 9.4%). What types of parents do these children have?
Answer: PARENTS WHO HAVE BEEN INCARCERATED
THE TRIVIA QUESTION OF THE WEEK WILL RETURN ON SEPTEMBER 27, 2019
---

---
How Including Students with Intellectual Disabilities Can Make Colleges Better
According to the website Think College, there are 274 higher education programs for students with intellectual disabilities in the United States. 149 of these programs are part of four-year colleges and universities. Since the Higher Education Opportunity Act of 2008, which allowed students with intellectual disabilities to be eligible for federal financial aid and provided funding for development, the number of programs has almost doubled. While most offer program-specific classes that help to support these students, the real rewards - and challenges - come when a larger university curriculum is inclusive and accessible. Admittedly, I would not be interested in inclusive university programs if I did not have a daughter with Down Syndrome. As the child of two college professors, she hears a lot about the value of education. I am determined to open up every educational opportunity possible for her, and I hope I never have to tell her that college is not available to her. Read More
---
Adolescents with High Levels of Physical Activity Perform Better in School Over Two Years
Adolescents with higher levels of physical activity performed better in school during transition from primary school to lower secondary school than their physically inactive peers, a new study from Finland shows. However, the researchers, from the University of Jyväskylä, found that increased physical activity did not necessarily result in improved academic performance. Previous cross-sectional studies have reported that physically more active children and adolescents achieve better school grades than their less active peers do, but there are few longitudinal studies on the topic. A newly published study showed that adolescents with higher levels of physical activity over a follow-up period of two academic years had higher academic performance than did those who were continuously inactive. Furthermore, the study showed that increased levels of physical activity do not automatically result in improved academic performance. Instead, the results suggest that those adolescents who increased their physical activity had lower academic performance during the follow-up compared to their more active peers. Read More
---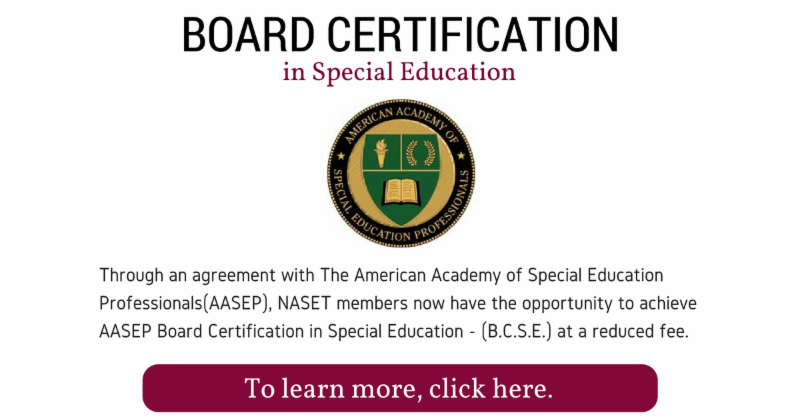 ---
Splash Pals Leaders Empower Children with Disabilities
USF students Brianna Miranda and Bryan Clampitt, come from two different majors. Their common ground is their goal of working in the health field. As president and vice president of Splash Pals, - an adapted aquatics and therapeutic swimming program for children with disabilities - they have shared in the fulfillment that comes from forming meaningful relationships with children who have disabilities. Miranda is a health sciences major and the president of the organization. When she completes her undergraduate studies at USF, she plans to enroll in a doctor of physical therapy program, where she said will use many of the skills she gained at Splash Pals. Clampitt, Splash Pals' vice president, is in his junior year of his biomedical engineering track. His major gives him the option to work in many different fields, but he has taken a specific interest in the health sector. Read More
---
Preschool Teaches Children with Disabilities Alongside Their Typically Developing Classmates
The Starfish Academies are inclusion-style preschools in Sarasota and North Port. Teachers and therapists work together to teach children with developmental disabilities right alongside their typically developing classmates. On Thursday, these kids tapped into their creativity, painting and gluing little pieces of glass all morning long. The art they created will be auctioned at a gala on December 6th to raise money for the school. But there's a deeper lesson here that even adults can be reminded of: our differences make us more alike than they set us apart. "Hellooooo," said 4-year-olds Ebuka and Jackson into the camera. "I love the letter J," Jackson said. "Because J is for Jackson." Read More
---
Tax-Free Program for Families with Disabilities
Amanda Marchialette spends a lot of time thinking about and planning for her daughters' futures. While she makes monthly contributions through a traditional 529 plan for Maggie, 11, and Cate, 13, planning for her oldest daughter, Ellie, 14, who has autism, weighed more heavily on her mind. "I began to realize she may not go away to college and will likely need lifetime assistance," the Mount Prospect mom says. "It's been a different stress and anxiety trying to plan for her future." In January 2018, she decided to open an Illinois ABLE account for Ellie, which she contributes to every month just like her sisters' funds. Marchialette says she is working to build up enough foundation to help Ellie in the future. Read More
---
Amid a Broader Special Education Shortage, Efforts Underway to Diversify Teacher Pool
The number of special education teachers has dropped steadily over the past 10 years - roughly 20%, according to an analysis of federal data in 2018. And many school districts are struggling to fill these slots. Some district leaders are exploring creative strategies to fill these roles, ranging from offering bonuses as incentives to recruiting paraprofessionals and helping them get the training they need. But special education faces a variety of challenges. Many schools try to be as inclusive as possible, but most general education teachers don't feel prepared to address these students' needs in their classrooms. And special education teachers themselves face unique challenges that general education teachers don't face, including excessive paperwork and additional time dealing with concerned parents. Read More
---
Parents Silenced: How Language Barriers within Providence Schools are Hurting Families
Combined, Providence public school students speak 55 different languages and hail from 91 countries of origin, so why do some of their families feel so alone? That's the concern NBC 10 News set out to address as the school district inches closer to state takeover. "This is an epidemic. Nobody is here to help these people," Rosa De Castillo said. De Castillo moved to Providence from the Dominican Republic in 1989. She had a family here and sent her children to public schools. "I'm lucky now I'm able to speak English, but before I couldn't, so it was very, very hard," she said. "It was a horrible experience because I was not welcome; I didn't feel welcome. I couldn't find anybody to talk with in my language." Read More
---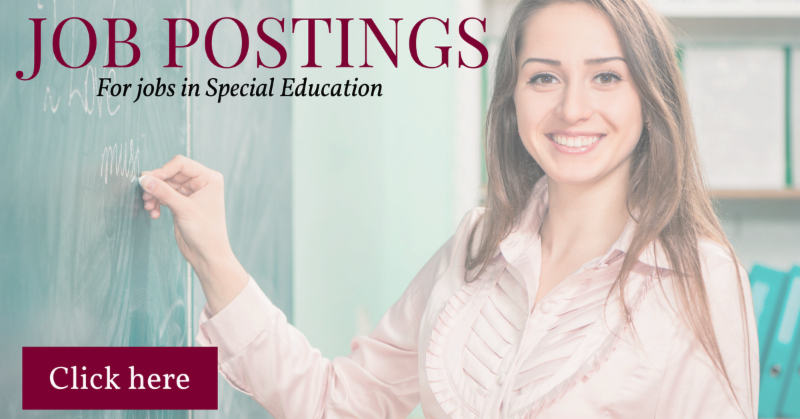 ---
Educators Agree on the Value of Ed Tech
Americans are increasingly incorporating technology and digital tools into their lives. According to the U.S. Census Bureau, 89% of households in 2016 had a computer (up from 79% in 2015). The swift adoption of new technology has catalyzed the development of new tools to address individuals' and organizations' digital demands, and these demands have decidedly extended into the education space. There is growing attention around the effective use of education technology to support students' access to transformative learning opportunities in school. Digital learning tools play an increasingly critical role in innovative programs and practices that support students' access to activities and information that help them prepare for future life and work. Considering the experiences and perspectives of those who select, purchase and use digital learning tools can inform the development and integration of new tools that best support teaching and learning in schools. Read More
---
Advice for New Teachers: 'Take Care of Your Hearts - and Theirs'
For thousands of Chicago teachers just embarking on their careers, the flurry and jitters of the first day of school have come and gone. Now what remains is the huge challenge of reaching and educating children - and a gazillion questions about how to do that within a complex school system with plenty of its own issues. Acknowledging that experienced teachers have wisdom to pass down to emerging professionals, Chalkbeat Chicago asked veteran educators to reflect on their jobs and submit stories about their first day in the classroom. We heard from several of you, then narrowed it down to four perspectives, which we showcased at a back-to-school storytelling event in late August for teachers at Marz Brewing in Bridgeport. Read More
---
Spotting Autism Early: The Importance of Early Childhood Diagnosis
Autism is a complex developmental disorder that affects a child's ability to communicate and interact with others. Most children with autism are diagnosed after age 4, but new research shows parents and doctors may be able to spot the disorder much sooner. And when it comes to an autism diagnosis, as with so many other things - the earlier, the better. The numbers are alarming: One in every 59 children is diagnosed with an autism spectrum disorder. While there's a lot scientists don't know about this common condition, there's one thing they do: Diagnosing and treating it early does improve outcomes. That's because from birth to age 3, the human brain has the most neuroplasticity. "That means that their brain is the most flexible it's ever going to be for learning and developing new skills," Dr. Christopher J. Smith said. Read More
---
Honor Society for Special Education Teachers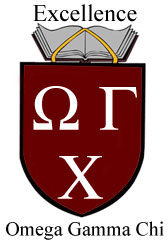 ---
For Children, Retribution Comes Before Gratitude, Study Suggests
Peter Blake, a Boston University associate professor of psychological and brain sciences and director of BU's Social Development and Learning Lab, set out to better understand how and when positive direct reciprocity -- paying back a kindness to a specific individual -- develops in young children. The findings, published in Psychological Science, suggest that for children, retribution comes before gratitude. "The idea that you pay back specifically the person who helped you is a really important piece for the evolution of cooperation," says Blake. "It's what sets up a relationship that will hold over the long term." Read More
---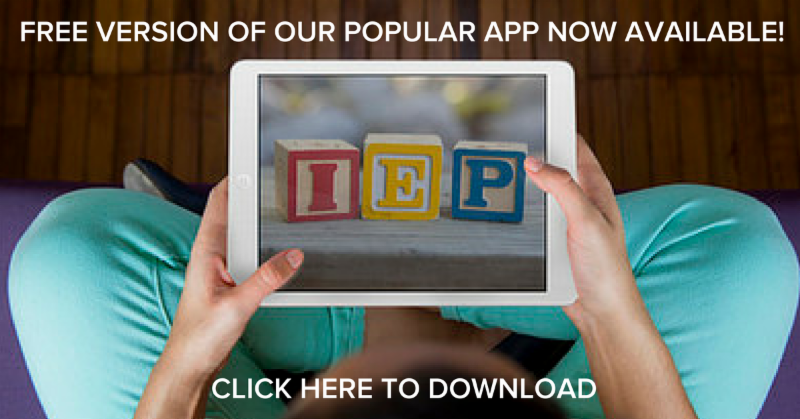 ---
Social Media Use by Teens Linked to Internalizing Behaviors
A new study from researchers at the Johns Hopkins Bloomberg School of Public Health found that adolescents who spend more than three hours a day on social media are more likely to report high levels of internalizing behaviors compared to adolescents who do not use social media at all. The study, published online September 11 in JAMA Psychiatry, examined the time adolescents reported spending on social media and two types of behaviors that can be indicators of mental health problems: internalizing and externalizing. Internalizing can involve social withdrawal, difficulty coping with anxiety or depression or directing feelings inward. Externalizing can include aggression, acting out, disobeying or other observable behaviors. Read More
---
Dr. Temple Grandin Urges Employers to Hire Workers with Developmental Disabilities
Dr. Temple Grandin urged Colorado business leaders Monday to reach deep and develop new, innovative ways to employ people with developmental disabilities and neurodiverse thinkers. In an event co-sponsored by Developmental Pathways and the South Metro Denver Chamber (SMDC), Dr. Grandin, the famed Colorado State University agriculture professor and international speaker, said the key to successful inclusion of people in the workplace is to focus on worker's strengths. "Let's get these people working," Dr. Grandin encouraged the gathered business leaders. "I want people in jobs they like doing...don't shove a girl (with autism) in a department store at Christmas time. There is too much sensory overload there." As with typical workers, Dr. Grandin said that people with disabilities should be able to expect more opportunities and responsibilities as they advance in their careers. She said bagging groceries, a job held by many people with developmental disabilities, might be a good starting opportunity, but many people with developmental disabilities are more than capable of going on to positions that require additional skills and talents. Read More
---
Negative Impacts of Food Insecurity on Children's Health
Food insecurity -- uncertainty about or a lack of consistent access to food that meets the needs of household members -- is a persistent social problem in the United States that affected roughly 14.3 million households in 2018 and nearly 14% of households with children, according to the U.S. Department of Agriculture. A new paper by researchers at the Boston University School of Social Work (BUSSW) and American University's School of Public Affairs (AU SPA) confirms the negative impact of food insecurity on child health, suggesting the urgent need for policies to combat this problem. "Previous studies have pointed to a negative impact of food insecurity on child health, but our paper uses rich, nationally representative data to rule out other explanations for this relationship," says study lead author Margaret M.C. Thomas, MSW, doctoral candidate at BUSSW. "By comparing the outcomes of children in food-secure homes to those in food-insecure homes who were alike with respect to a large number of other factors, we have been able to more definitively characterize the serious negative health impacts of food insecurity." Read More
---
Success of Gene Therapy for a Form of Inherited Blindness Depends on Timing
Nearly two decades ago, a gene therapy restored vision to Lancelot, a Briard dog who was born with a blinding disease. This ushered in a period of hope and progress for the field of gene therapy aimed at curing blindness, which culminated in the 2017 approval of a gene therapy that improved vision in people with Leber congenital amaurosis (LCA), a rare, inherited form of blindness closely related to the condition seen in Lancelot. It represents the first FDA-approved gene therapy for an inherited genetic disease. The gene therapy, which provides a functional copy of the RPE65 gene, has improved vision in patients, allowing them to experience the world in a way they never would have otherwise. But questions remain about how long-lasting these improvements will be and whether progressive degeneration of vision cells have been halted with the therapy. Read More
---

---
LATEST JOB LISTINGS POSTED ON NASET
* Researcher, Special Education, Technical Assist - The selected candidate will strengthen AIR's practice in special education research and technical assistance. Tasks may include - Support a stream of technical assistance work focused on the implementation and scale-up of MTSS/RTI and specially designed instruction across content areas for students with disabilities. To learn more - Click here
* ABA Lead Teacher - The Joshua School Denver campus serves over 35 students. We are a Colorado Department of Education approved facility school and partner closely with over 20 local school districts to provide intensive services for our students. We believe that every child is smart, competent, and whole exactly as he or she is, and dignity is the birthright of every human being. We believe our children and their families have a right to aspire to a life of their choosing. To learn more - Click here
* Chief Clinical Officer - Criterion Child Enrichment is conducting a search for a Chief Clinical Officer (CCO). Founded in 1985 as a not-for-profit organization, Criterion has served families for over 30 years and is a leading provider of early childhood education and early intervention services in Massachusetts. Each year the agency serves over 7000 families with a staff of over 400 through a program network that extends throughout the Commonwealth of Massachusetts. To learn more - Click here
* IMMEDIATE HS Special Education (ELA) Teacher - The Special Education Teacher at KIPP Philadelphia Public Schools is required to perform the following duties, develop, monitor, and evaluate the effectiveness of special education programs and other student supports (Intervention, 504, ELL, etc.) To learn more - Click here
* Learning Specialist - Trinity School of Durham and Chapel Hill has an immediate need for a full-time Learning Specialist. The role of Learning Specialist is supporting students with learning differences and attention challenges by providing remediation and strategies through direct and indirect services while guiding students through the process of learning about their strengths, challenges, and giftings. To learn more - Click here
* Special Education Intervention Methodology Advisor - Peace Corps Response Volunteers (PCRV) with a degree in special education, at least 2 years of experience working with children, adolescents, and young people with intellectual disabilities, and advanced Spanish skills are needed to serve in Peru as a Special Education Intervention Methodology Advisor for Residential Care Centers (CAR) in the Unit of Services for the Protection of People with Disabilities (USPPD). To learn more - Click here
* Special Education Teacher - Wake up every morning knowing you have the power and the tools to change lives. EBS is the employer of choice for special education teachers who truly want to help children learn, evolve, and grow. Join us, and we'll give you everything you need to fuel your passion as a special education teacher. To learn more - Click here
* Early Childhood Educational Diagnostician/Assessor - is responsible for accurately assessing a child's needs after s/he is referred to Early Stages through the administration of the appropriate screenings and educational assessments. The Coordinator functions as part of a multi-disciplinary team that collaborates to determine eligibility for special education services and is responsible for leading the team's collaboration and composing IEPs for children with special needs. To learn more- Click here
If you are an Employer looking for excellent special education staff - Click here for more information
---
Food For Thought..........
As we express our gratitude, we must never forget that the highest appreciation is not to utter words but to live by them.
John F. Kennedy
---