Week in Review - September 13, 2019

---
NASET
WEEK IN REVIEW
National Association of Special Education Teachers
September 13, 2019 Vol 15 Issue #38
---

---
Dear NASET Members and Guests,

Welcome to NASET's WEEK in REVIEW. Here, we provide you with the latest publications fromNASET to read and or download, as well as some of the most interesting articles that have happened this week in the field of special education. We hope you enjoy this publication. Feel free to send us articles for this publication or let us know your thoughts about the WEEK in REVIEW at news@naset.org. Have a great weekend.

Sincerely,
---
NEW THIS WEEK ON NASET
NASET's Severe Disabilities Series
Facilitating Transition from School to Adulthood for Students With Mild To Severe Intellectual Disabilities: A Literature Review
---
This issue of NASET's Severe Disabilities series was written by Marissa Desiree Pardo. The article is a literature review about facilitating the transition from school to adulthood for youth with mild to severe intellectual disabilities. The five articles being discussed will touch upon innovative solutions to ease the transition process for young adults, identifying various transition opportunities for youth with severe intellectual disabilities, roles of stakeholders in transition planning, and identity constructions for youth with mild intellectual disabilities. As a result of reading the literature, it was apparent that there are still many obstacles that create difficulties for parents and young adults who are transitioning from school to adult life, post-secondary school, or the workforce. Though many resources are cited in the articles to ease the transition, there is little implementation of these strategies in the real world. Through the use of these strategies, it is implied that improvements can be made for youth who are transitioning to adulthood. Read More
---
Dad Warned the Passenger Next to Him of Son's Severe Autism. But She was a Speech Therapist
Right time, right place. A speech-language pathologist detailed her experience on an international flight where she helped a 10-year-old boy with autism who is nonverbal communicate with his dad. Rachel Romeo shared her story in seven parts on Twitter. She said she was seated next to the boy and his father who apologized to her in advance because his son "had severe nonverbal autism, and that this would likely be a difficult journey." She said that she explained to the father that she was a SLP and is experienced in working with children who are nonverbal. She then went on to detail that the boy's challenging behavior began before the 8-hour flight took off. Romeo said the boy was screaming, hitting and grabbing for her things. "The father repeatedly apologized, but did little else." Then Romeo used her expertise to help. Read More
---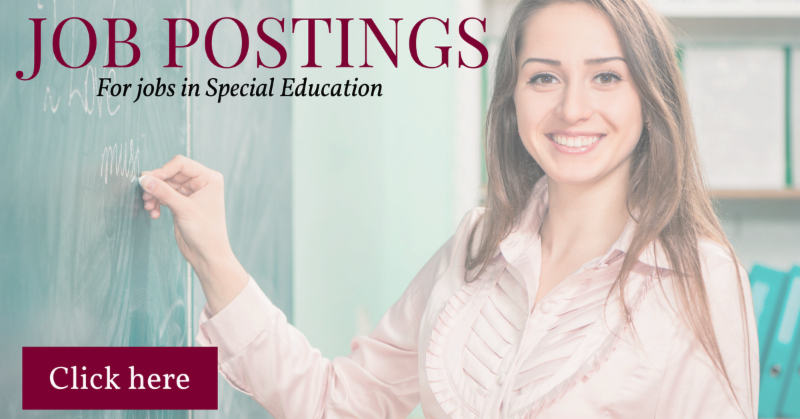 ---
Adults with Cerebral Palsy about Twice as Likely to Develop Non-Communicable Diseases
Adults with cerebral palsy are about twice as likely to develop cardiovascular disease and chronic respiratory disease compared to adults without cerebral palsy, according to a new study led by RCSI (Royal College of Surgeons in Ireland) and Brunel University London. The study compared 1,700 adults with cerebral palsy and 5,000 adults without cerebral palsy to identify how many developed non-infectious diseases, such as asthma or stroke. The research is published in the current edition of Neurology. Patients with cerebral palsy were overall 75% more likely to have a non-communicable disease. After adjusting for other variables, the study found that adults with cerebral palsy were around twice as likely to develop cardiovascular disease and chronic respiratory disease, such as asthma, but not more likely to develop diabetes or cancer. Read More
---
Major Changes in IEP Diagnosis and Classification for Children with Disabilities Proposed by NASET
The National Association of Special Education Teachers (NASET) is proposing major changes to the existing system in which children with disabilities are diagnosed and classified on EPs (Individual Educational Programs). This new system will provide all professionals working in the field of special education, college students preparing to work with children with special needs, administrators, college professors, parents, and students with disabilities the information necessary to adequately determine the most comprehensive, detailed, and precise diagnoses of disabilities or disorders seen in infants, toddlers, children, and adolescents, particularly in the educational environment. Read More
---

Are you using your NASET Discounts at Office Depot & OfficeMax?
Join us for a FREE 15-minute educational webinar on Thursday, September 26th at 2pm EST to learn about the advantages of buying your office supplies through the National Association of Special Education Teachers, Office Depot OfficeMax member benefit program.

When you use this exclusive member discount, you can save up to 75% on thousands of items. Shopping and saving in-store or online is easy. Your cards never expire and can be used for personal or classroom supplies such as paper, crayons, rulers, calculators, scissors, and so much more! Most orders of $50 or more are eligible for free delivery to your home or office. Savings and convenience. What's not to like?

Don't think you can make it to our live webinar? Register anyway to ensure that you receive a copy of the webinar recording which will be sent out via email 24 hours after the live webinar. Register here
---
Board Certification in Special Education Available to NASET Members

Through an agreement with The American Academy of Special Education Professionals(AASEP), NASET members now have the opportunity to achieve AASEP Board Certification in Special Education - (B.C.S.E.) at a reduced fee. AASEP Board Certification in Special Education - (B.C.S.E.) is a voluntary choice on the part of the candidate. The candidate for Board Certification wishes to demonstrate a commitment to excellence to employers, peers, administrators, other professionals, and parents. From the standpoint of the Academy, board certification will demonstrate the highest professional competency in the area of special education. Board Certification in Special Educationestablishes a much needed standard for professionals, across disciplines, who work with exceptional children. Read More
---
TRIVIA QUESTION OF THE WEEK
Congratulations to: Cindi Maurice, Latorrya Stacker Buie, Jen Womble-Ericson, Karen Frantz-Fry, Olumide Akerele, Danelle Fugate, Darlene Desbrow, Patsy Ray, Susan Avery, and Barry J. Amper who all knew the answer to last week's trivia question:
According to a new University of Michigan study of school children in Bogotá, Colombia, this vitamin deficiency in middle childhood can result in aggressive behavior as well as anxious and depressive moods during adolescence. Children with blood of these vitamin levels suggestive of deficiency were almost twice as likely to develop externalizing behavior problems -- aggressive and rule breaking behaviors -- as reported by their parents, compared with children who had higher levels of the vitamin. What Vitamin (letter) is it?
Answer: VITAMIN D
This Week's Trivia Question:
According to new research from the Center for Child and Family Policy at Duke University, children with these parents are six times more likely than other children to develop a substance use disorder as adults and nearly twice as likely to have diagnosed anxiety. In addition, children with these parents are more likely to encounter significant hurdles transitioning into adulthood, including being charged with a felony (35% vs. 11.5%), dropping out of high school (25.5% vs. 5.0%), becoming a teenage parent (14.3% vs. 2.8%), experiencing financial strain (37.2% vs. 17.5%), and being socially isolated (24.5% vs. 9.4%). What types of parents do these children have?
If you know the answer to this week's trivia questions, email it to us at contactus@naset.org by September 16, 2019. If you are correct, you will be acknowledged in next week's NASET's Week in Review
---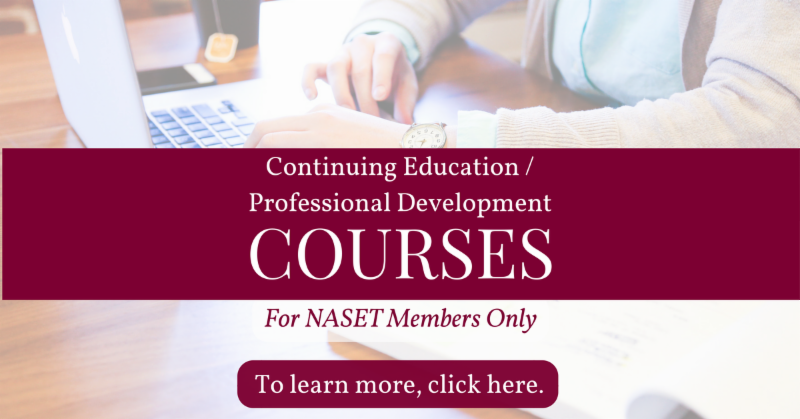 ---
Helping Students with Disabilities Understand Accommodations in College
The transition to college is a challenging time for all students, and especially for students with disabilities who need to navigate the accommodations system at their new institution. A federal law, the Individuals with Disabilities Education Act, guarantees a free and appropriate education to students in high school, but there is no legal requirement for postsecondary institutions to provide a free and appropriate education for students with disabilities. Instead, the Americans with Disabilities Act and another federal regulations simply guarantee equal access and ban discriminatory practices. Colleges are not required to monitor students or require the use of accommodations by students. Concerned professors sometimes refer students to the disability services office if they feel assistance might be needed, but there is no requirement for instructors to refer students. Read More
---
India Not Serving Interests of Children with Disabilities
The Government of India has recently formulated and made public the Draft National Education Policy 2019. It has been drafted to bring about much-needed educational reform in the country. The draft document has documented the educational needs of children with disabilities in the Indian school education system. The educational needs of these children resonate in various chapters of the policy, in particular chapter- 6 "Equitable and Inclusive Education." Some of the provisions in the policy are a welcome step towards inclusive education. Chapter-6 of the draft document talks about inclusion of children with disabilities in regular school, physical access to schools for children with special needs, provisions of assistive devices and other types of support for the integration of children with special needs, special educators and scholarship and so on and so forth. Such provisioning in the policy reflects the glossy picture of sensitivity of the policy-makers towards the educational needs of children with disabilities. However, an analysis of various provisions of the draft policy clearly reflects that the policy has failed to adhere to and give cognizance not only to the Right to Persons with Disabilities Act 2016 but also to the Right to Education Act 2009. Read More
---

---
Former Iowa Sen. Tom Harkin Urges Companies to Hire People with Disabilities
Companies that hire people with disabilities will on average increase their revenues, according to a recently published report from consulting firm Accenture. Former Sen. Tom Harkin (D-IA) spoke at the National Press Club in Washington, D.C. Wednesday to shed light on the news. He urged businesses to invest in technology and policies that embrace people with disabilities. Harkin said companies need to think of diversity as being beyond just gender and race. "We need businesses to be more proactive to go out with their HR, human resources, and let people know that people with disabilities will be welcome there. That they can be an integral part of the workforce," Harkin said. Read More
---
Extreme Male Brain Theory of Autism Overturned as Huge Study Finds No Link Between Testosterone and Lack of Empathy
Testosterone doesn't make it harder for men to empathize, according to scientists who have questioned the idea that the hormone distorts this ability in people with autism. Autism spectrum disorder is most commonly diagnosed in men, and some people with the condition struggle with cognitive empathy, or inferring what others think and feel. The influential Extreme Male Brain theory is considered a potential explanation for this link. It proposes that males are organized and systematic while women are more inclined towards empathy. Past studies have suggested being exposed to high levels of testosterone, including in the womb, could "masculinize" the brain and make it harder for men to empathize, rising to pathological levels in those with autism. The ratio between the length of a person's index and ring finger, thought to be an indicator of how much testosterone a fetus encounters in the womb, has also been tied to a lack of empathy. This is known as the 2D:4D digit ratio. Read More
---
Leveling the Playing Field, Video Games Empower People with Disabilities
For people with disabilities, video games can help them feel more included and accepted in social circles. "In a video game, you don't know that I have a disability," Mark Barlet, the founder of The AbleGamers Charity in Kearneysville, Jefferson County, explained. But not everyone with a disability can play video games with a traditional controller. Founded in 2004, AbleGamers is an organization that helps people with disabilities play video games with specially made video game controllers. "I've seen where a profoundly disabled person mentions that they play a game and all the sudden, while that person was being completely ignored in a crowd, the person next to them says, 'I play that game too!' and all of a sudden, they're friends," Barlet said. Take the game system Xbox One, for example. A traditional controller is held with both hands, and your thumbs and pointer fingers are used to make the character or object on the screen move and interact. Read More
---
Dallas Coffee, Ice Cream Shop Aims to Employ People with Disabilities
Employees at Alan Routhier's new coffee and ice cream spot tend to inspire. Special Blendz, located just off Dallas' Historic Town Square, opened to an outpouring of support earlier this month as customers gathered to celebrate over Hershey's ice cream and espresso creations. Almost all of those working at the small shop have disabilities. Routhier's may be in the coffee and ice cream business, but his focus goes much deeper. "They don't have the same job opportunities that you and I have... we can give them all of those experiences here," Routhier said of his employees. "They're a little different, but it doesn't change anything." Too often, Routhier said, those who have disabilities see their life slow to a crawl after they graduate high school. He created Special Blendz as a place where those with extra challenges can work, receive realistic compensation, and have fun while doing it. Read More
---
Autism, Through the Eyes of a Computer
It's a bright, warm Friday afternoon in June at Spring Harbor Academy, a private school in Westbrook, Maine. A faint aroma of cilantro and lime hangs in the air, traces of the guacamole the students made - and promptly devoured - half an hour ago in a cooking class. Sunlight streams in through a window, and three students now sit at separate tables, peacefully absorbed in their tablet computers. Accompanying each adolescent boy in this classroom is a teaching assistant wearing thick arm pads and a helmet with a face shield. The academy's students are also residents of Spring Harbor Hospital, a facility with a dedicated unit for children with autism. However relaxed they appear now, they are prone to kicking, biting, scratching, pushing and hitting. The boys take turns wearing a special device: a wristband with sensors that track their heart rate, sweat and movement. This device may help doctors predict the boys' outbursts before they begin, the subject of an ongoing study at the hospital. Read More
---

---
Plastic Straw Bans are Limiting for People with Disabilities
Plastic-free products are gaining popularity due to growing concerns about climate change and our environment, but some environmentally friendly initiatives have proven downsides. Plastic straw bans - like those instituted in Syracuse University dining halls last year -limit accessibility to those who have disabilities and chronic illnesses. The fight against plastic straws picked up speed after a video of scientists pulling a plastic straw out of a sea turtle's nose went viral in 2018. The movement has gained even more popularity as major corporations like Starbucks, Disney and Whole Foods announced plans to eliminate the use of plastic straws within the next two years. On campus, plastic straws have been replaced with paper alternatives in all five residential dining halls. But straw bans aren't an equitable solution to our plastic waste woes. Individuals with mobility issues are not always able to lift cups high enough to drink from them, and individuals with limited motor or mobility skills may not be able to hold cups without spilling. Read More
---
Inclusive Farmers Market Says 'Disabilities Don't Define a Person'
A Sacramento business is using gardening to share a message: Disabilities don't define a person. Every once in a blue moon, The Prickly Pear - a succulent specialty shop in the heart of midtown - changes into a community garden. A garden where adults with disabilities, like Eddie Silva, get the chance to do what they love without barriers. "Everybody shows up and a big ole smile on their faces shows up," Silva, a member of West Sacramento's Adaptive Recreation program Spark, said. Silva is one of many taking part in the Spark program that has been around for more than 30 years focusing on special needs members in the community. "It is a very tight knit community and it's great to get them out and exposed to all kinds of different things," Erik Rommel said. Read More
---
Young Adults Exposed to Incarceration as Children Prone to Depression
Young adults with childhood history of both parental incarceration and juvenile justice involvement were nearly three times more likely to have depression or post-traumatic stress disorder (PTSD) compared to peers without any experience with the criminal justice system, according to a study published in JAMA Network Open. They also were nearly twice as likely to have anxiety compared to young adults without childhood exposure to incarceration. "This is a particularly vulnerable and understudied population. Incarceration impacts families across generations, and youth who had a parent in jail or prison more often find themselves in the juvenile justice system," says lead author Nia Heard-Garris, MD, MSc, a pediatrician at Ann & Robert H. Lurie Children's Hospital of Chicago and Instructor of Pediatrics at Northwestern University Feinberg School of Medicine. "Young adults with histories of both juvenile incarceration and parental incarceration as children had a strong association with poor mental health outcomes in young adulthood." Read More
---
Honor Society for Special Education Teachers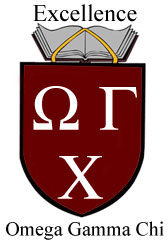 ---
Early Life Environment May Lead to High Blood Pressure in Children
Where a mother lives and the temperature outside while she is pregnant, among other environmental factors, can impact whether her child is pre-hypertensive or hypertensive during childhood, according to a study published today in the Journal of the American College of Cardiology. Exposure to negative lifestyle factors in pregnancy, such as obesity, physical inactivity, poor diet, and alcohol and tobacco consumption have long been established as heart disease risk factors for mothers. Only in recent years have studies begun to link these risk factors to pre-hypertensive status in children and their likelihood of developing hypertension, or high blood pressure, later in life. Read more
---

---
For Those with Disabilities, New Law Could Prevent Miscommunication with Police
Getting pulled over by a police officer can be unsettling for anyone. But it can be especially stressful for someone with a communication issue. Not being able to answer an officer's question could put that person at risk if the officer misinterprets their behavior. But a new law that went into effect on September 1, 2019, called the Samuel Allen Law, could help prevent that miscommunication. It's named after a young man who lives with Asperger's Syndrome - an autism spectrum disorder - and who has campaigned for special identification on state driver's licenses. Jennifer Allen is Samuel's mother, and also the founder of the website Aspergers101. She says her activism started when Samuel started driving, which frightened her. "Everything single thing that us neurotypicals take for granted takes a little longer for somebody with autism," Allen says. Read More
---
Having a Stable Home Life Improves Outcomes for Preemies as They Grow
Doctors once thought that premature babies had a higher risk of developing behavioral disorders, but a new study finds that home life plays a much larger role in this. Medical professionals associate preterm birth with a myriad of mental problems. Attention Deficit Disorder, Autism, social and emotional problems, and behavioral issues occur more often in babies born early. They are also at a higher risk for developing anxiety disorders or other neurodevelopmental issues, including cognitive problems, language difficulties, and motor delays. However, new research shows that premature birth is not the determinant factor in a child's future mental health or development. According to a study conducted at Washington University School of Medicine in St. Louis, a stable home environment made the difference in whether babies born ten weeks prematurely or earlier developed problems. Read More
---

---
LATEST JOB LISTINGS POSTED ON NASET
* Chief Clinical Officer - Criterion Child Enrichment is conducting a search for a Chief Clinical Officer (CCO). Founded in 1985 as a not-for-profit organization, Criterion has served families for over 30 years and is a leading provider of early childhood education and early intervention services in Massachusetts. Each year the agency serves over 7000 families with a staff of over 400 through a program network that extends throughout the Commonwealth of Massachusetts. To learn more - Click here
* IMMEDIATE HS Special Education (ELA) Teacher - The Special Education Teacher at KIPP Philadelphia Public Schools is required to perform the following duties, develop, monitor, and evaluate the effectiveness of special education programs and other student supports (Intervention, 504, ELL, etc.) To learn more - Click here
* Learning Specialist - Trinity School of Durham and Chapel Hill has an immediate need for a full-time Learning Specialist. The role of Learning Specialist is supporting students with learning differences and attention challenges by providing remediation and strategies through direct and indirect services while guiding students through the process of learning about their strengths, challenges, and giftings. To learn more - Click here
* Special Education Intervention Methodology Advisor - Peace Corps Response Volunteers (PCRV) with a degree in special education, at least 2 years of experience working with children, adolescents, and young people with intellectual disabilities, and advanced Spanish skills are needed to serve in Peru as a Special Education Intervention Methodology Advisor for Residential Care Centers (CAR) in the Unit of Services for the Protection of People with Disabilities (USPPD). To learn more - Click here
* Special Education Teacher - Wake up every morning knowing you have the power and the tools to change lives. EBS is the employer of choice for special education teachers who truly want to help children learn, evolve, and grow. Join us, and we'll give you everything you need to fuel your passion as a special education teacher. To learn more - Click here
* Early Childhood Educational Diagnostician/Assessor - is responsible for accurately assessing a child's needs after s/he is referred to Early Stages through the administration of the appropriate screenings and educational assessments. The Coordinator functions as part of a multi-disciplinary team that collaborates to determine eligibility for special education services and is responsible for leading the team's collaboration and composing IEPs for children with special needs. To learn more- Click here
If you are an Employer looking for excellent special education staff - Click here for more information
---
Food For Thought..........
To conquer frustration, one must remain intensely focused on the outcome, not the obstacles.
T.F. Hodge
---