Week in Review - October 4, 2019

---
NASET
WEEK IN REVIEW
National Association of Special Education Teachers
October 4, 2019 Vol 15 Issue #41
---

---
Dear NASET Members and Guests,

Welcome to NASET's WEEK in REVIEW. Here, we provide you with the latest publications fromNASET to read and or download, as well as some of the most interesting articles that have happened this week in the field of special education. We hope you enjoy this publication. Feel free to send us articles for this publication or let us know your thoughts about the WEEK in REVIEW at news@naset.org. Have a great weekend.

Sincerely,
---
NEW THIS WEEK ON NASET
October 2019 - Special Educator e-Journal
Table of Contents
---
To Access Article, Click Here
---
Low Birth Weight Linked to Communication Problems in Children
The effects of low birth weight on communication and developmental problems extend beyond the tiniest of babies and continue well into childhood, according to an analysis of follow-up survey data on a large, diverse group of children. Among the results, the researchers found that by age 10, children in all three standard categories of low birth weight were more likely to have been diagnosed with a speech-language disorder and to have received speech-language services than children who had been born at a normal weight. Funded by the National Institute on Deafness and Other Communication Disorders (NIDCD), part of the National Institutes of Health, the study appears in the September issue of Early Human Development. Read More
---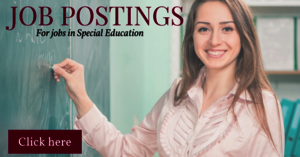 ---
Exploring the Risk of ALL in Children with Down Syndrome
Acute lymphoblastic leukemia (ALL), is the most common childhood cancer. Children with trisomy 21 (Down syndrome) are 10 to 20 times more likely to develop ALL than children without Down syndrome. Historically, children with Down syndrome and ALL had more complications from treatment and a poorer outcome. However, outcomes are improving as we learn more about ALL in Down syndrome and how to best provide treatment and supportive care. At Baylor College of Medicine, Dr. Karen R. Rabin and Dr. Philip J. Lupo have been investigating the genetic underpinnings of why there is higher risk of ALL in Down syndrome. "Children with Down syndrome stand out to me as a subpopulation within ALL that is still a little bit of a mystery. We don't understand why they have an increased risk of leukemia, although this has been recognized since the 1950s," said Rabin, associate professor of pediatric hematology and oncology and member of the Dan L Duncan Comprehensive Cancer Center at Baylor College of Medicine. Read More
---
Major Changes in IEP Diagnosis and Classification for Children with Disabilities Proposed by NASET
The National Association of Special Education Teachers (NASET) is proposing major changes to the existing system in which children with disabilities are diagnosed and classified on EPs (Individual Educational Programs). This new system will provide all professionals working in the field of special education, college students preparing to work with children with special needs, administrators, college professors, parents, and students with disabilities the information necessary to adequately determine the most comprehensive, detailed, and precise diagnoses of disabilities or disorders seen in infants, toddlers, children, and adolescents, particularly in the educational environment. Read More
---
---
TRIVIA QUESTION OF THE WEEK
Congratulations to: Olumide Akerele, Jen Womble-Ericson, Cindi Maurice, Christine Powell, and Amy Ross Bradl who all knew the answer to last week's trivia question:
A recent long-term study done on more than 3000 children by the Avon Longitudinal Study of Parents and Children (ALSPAC) found that children of mothers who are anxious during pregnancy and in the first few years of the child's life have twice the risk of having what type of symptoms at age 16?
Answer: HYPERACTIVITY
This Week's Trivia Question:
New research recently presented at the Annual Meeting of the European Association for the Study of Diabetes (EASD) in Barcelona, Spain found that a child's intake of these group of proteins at age 18 months is associated with a 46% increased risk of developing type 1 diabetes for each extra 10g of it consumed per day. What is the name of this complex mixture of hundreds of related but distinct proteins?
If you know the answer to this week's trivia questions, email it to us at contactus@naset.org by October 7, 2019. If you are correct, you will be acknowledged in next week's NASET's Week in Review
---
Board Certification in Special Education Available to NASET Members

Through an agreement with The American Academy of Special Education Professionals(AASEP), NASET members now have the opportunity to achieve AASEP Board Certification in Special Education - (B.C.S.E.) at a reduced fee. AASEP Board Certification in Special Education - (B.C.S.E.) is a voluntary choice on the part of the candidate. The candidate for Board Certification wishes to demonstrate a commitment to excellence to employers, peers, administrators, other professionals, and parents. From the standpoint of the Academy, board certification will demonstrate the highest professional competency in the area of special education. Board Certification in Special Educationestablishes a much needed standard for professionals, across disciplines, who work with exceptional children. Read More
---
Youngest Kids in Class More Apt to be Diagnosed with ADHD, Learning Disabilities
Kids who are younger than most of their classmates may be more likely to be diagnosed with learning disabilities, depression, and attention deficit hyperactivity disorder (ADHD) than older students in their grade, a U.K. study suggests. Researchers examined data from school enrollment and electronic health records for more than 1 million students ages 4 to 15. They calculated kids' ages relative to their classmates based on their date of birth and the cutoff date for school enrollment where they lived. Compared to kids who were the oldest in their grades, the youngest students - with birthdays within the final 3 months before the enrollment cutoff for their grade - were more than 30% more likely to be diagnosed with an intellectual disability, depression, or ADHD. Read More
---
Floridians with Disabilities Fear Possible Cuts in Aid
For almost every waking hour of his day, 33-year-old Jason Hahr needs someone else to do what his own body cannot. Hahr has spastic quadriplegic cerebral palsy, which means he needs a personal care assistant to physically help him perform the basic activities of daily living. He also writes and advocates for people like him, often from his home next door to his parents in Ocala. When Hahr writes, an assistant helps him type the letters. When he goes out to eat, an aide helps him feed himself, because his condition has left his arms and hands contracted, curled into balls. His assistants help him get in and out of bed, dress, shower, and brush his teeth. Read More
---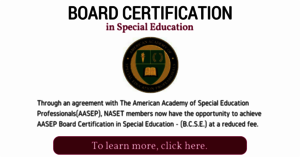 ---
Not All Screen Time Causes Kids to Underperform in School, Study Says
It's possible that not all screen time is equally bad for your child's performance at school. A new review of 58 studies from 23 countries found only the time spent watching television and playing video games negatively impacted a child's academics. That's not really good news. On average, a typical child plays video games for 40 minutes a day and watches between 1.8 and 2.8 hours of TV each day. Almost a third of children and adolescents spend more than four hours a day on screens, with boys outpacing girls. The study, published in JAMA Pediatrics, compared the academic achievements of 106,000 children and adolescents, ages 4 to 18, to the amount of time spent on the internet, mobile phones, television, video games and overall screen media use. Unlike previous research, this meta-analysis found overall screen time had no association with a child's performance at school. But when each type of screen time was broken down, the study found time spent on television viewing and video games was associated with poorer academic achievement. Read More
---
Why the Focus of Autism Research is Shifting Away from Searching for a 'Cure'
When autism research started to really accelerate a couple decades ago, many scientists thought finding a cure might be easier. Today, the latest science points away from a single cure, but there are ways to help autistic people lead healthier, happier lives and more that can be done to help, NBC News reports. "I think that given the complexity and the variability of the causes and the manifestations of autism, trying to come up with a cure is probably not the right approach," said autism researcher and psychologist Len Abbeduto, director of the University of California, Davis, MIND Institute in Sacramento. An estimated 80 percent of autism cases involve genetic factors, and it tends to run in families, but there is no single "autism gene," Abbeduto explained. In fact, research has shown that more than 100 genes, and maybe upwards of 1,000, may play a role. Researchers also suspect that environmental factors - such as exposures to infectious agents, pesticides or other toxins in pregnancy - may play a role. Read More
---
Nonverbal Signals Can Create Bias Against Larger Groups
If children are exposed to bias against one person, will they develop a bias against that person's entire group? The answer is yes, according to new research from University of Georgia social psychologist Allison Skinner. The study's results are the first to demonstrate that nonverbal signals can produce new biases that generalize to entire groups and classes of people. "Our findings indicate that the process of acquiring bias based on nonverbal signals -- and extending that bias to a larger group -- is already in operation in early childhood, prior to the start of first grade," said Skinner, first author and assistant professor of psychology in the Franklin College of Arts and Sciences. "Exposure to biased nonverbal signals may be an important process through which group biases are rapidly and unintentionally transmitted within our culture." Read More
---
For Young Athletes, Sport Specialization Means Increased Risk of Injury
A new study finds that kids who specialize in a chosen sport tend to engage in higher levels of vigorous exercise than their peers and may be more likely to sustain injuries, such as stress fractures, tendinitis and ACL tears. The findings, which draw from a multi-year, ongoing study of 10,138 older children and teens living throughout the United States, suggest that volume of vigorous activity is a strong predictor of injuries for both boys and girls. In other words, those who engage in the most hours of intense activity per week are the most likely to be injured. "It's wonderful for a child to love a sport and to want to engage in it, but we must keep in mind the number of hours spent playing," said study author Alison Field, a professor of epidemiology and pediatrics at Brown University. "They add up pretty quickly." Read More
---
State of Ohio Partners with Local Businesses to Help People with Disabilities Get Jobs
The state of Ohio is home to roughly 1.6 million people with disabilities - and more than 870,000 of them are of working age. Now, a unique partnership between employers and the state agency "Opportunities for Ohioans with Disabilities" is helping folks get to work.OOD works with thousands of job seekers with disabilities and more than 500 employers across the state to provide training and disability and inclusion etiquette. "It's important because people with disabilities want to work and people with disabilities contribute a lot to the work force and the community," said Kristen Ballinger, Deputy Director of Employer and Innovation Services at OOD. Read More
---

---
Grandpa Crotchets Dolls with Disabilities to Make Kids Feel Included
João Stanganelli Junior of Brazil took up crocheting with his wife as a hobby during their retirement. João wanted to crotchet his granddaughter a doll that would remind her of him. João has a skin condition called vitiligo. The condition causes patches of his skin to lose their pigment and become pure white. He decided he would crotchet a doll with the same skin condition. His granddaughter's present sparked the idea to create dolls that would make children with all types of disabilities feel included and accepted. João's work became popular on social media and he began receiving requests for his dolls. Along with dolls with skin conditions, João has created dolls that are blind and use a wheel chair. Read More
---
Therapy Riding Center Helps Kids, Adults with Disabilities
It's a hot, sunny afternoon at Shepard Stable as children of various ages stand beside their horses, eagerly waiting for class to begin. As they each mount and begin walking their horses around the ring, volunteers help guide the riders from the ground. To anyone else, this would seem like a regular riding class. But for these kids, it's not just riding. It's therapy. Therapeion Therapeutic Riding Center, located half an hour north of campus, is a nonprofit that provides therapy riding for people with disabilities or those facing life challenges. Established in 2007, Therapeion's mission statement is "to facilitate the healing of body and spirit through the interaction between humans and horses." While their most common demographic is middle and high school kids, the program is offered to people of all ages. The center has seen riders as young as 3 and as old as 71. Read More
---
Slow, Disorderly Brain Waves May Flag Autism in Toddlers
Certain patterns of electrical activity in the brain may signal autism in children with tuberous sclerosis complex (TSC), a related genetic condition. Toddlers who have both TSC and autism have brain waves that are unusually out of sync across hemispheres, a new study suggests. The study offers a potential marker for autism well before traditional diagnostic tests would pick up the condition. The oscillation speed of certain brain waves, as recorded by electroencephalography (EEG), also tracks with cognitive ability in children who have TSC, regardless of autism status. "We were able to identify, in the first two years of life, very robust EEG markers of both cognitive impairment and autism in TSC," says lead researcher Shafali Jeste, associate professor of psychiatry, pediatrics and neurology at the University of California, Los Angeles. Read More
---
Honor Society for Special Education Teachers

---
Meet Your Neighbor: Café Provides Jobs to Those with Special Needs
Emily Kehlmeier, a 40-year-old woman with Down syndrome, is no stranger to hard work. She has been employed as a grocery carrier at Miller's New Market in Genoa for years and also cleans a local church. Before it closed, she worked at Rustic Grounds coffee shop where she wiped tables, swept floors, and washed dishes. But this month, Kehlmeier was given a greater employment opportunity, one that allows her to better utilize her skills and showcase her potential. She was hired by the newly opened Christy's Corner Café in Elmore, a shop which employs special needs teens and adults. At Christy's, Kehlmeier takes orders, makes specialty coffee drinks, and serves customers. "They've got me working up front," she said. "I make cappuccinos and lattes. It's the first time I've done that. They showed me how to make lunches, too, and I'm doing really good." Read More
---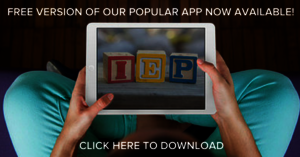 ---
Resources Offer Opportunity of Employment for Those with Intellectual and Developmental Disabilities
Cynda Murrow has been working at Walgreens for four years. "I get to meet new people, and I like to say hi to all of my co-workers," Murrow said. She's a person just like anyone else, but we all have something that's a part of our story. Murrow's story includes living with an intellectual and developmental disability. "Some people don't understand me, so that's why I use a device to help me," Murrow said. "But some of the people speak Spanish, so that's hard for me to speak Spanish because I don't know Spanish. I know a little bit of Spanish though." Cynda says she loves her job. Just like any job, some days can be challenging. However, she always finds a way to make it work. Read More
---
Staying at Elementary School for Longer Associated with Higher Student Attainment
A new study has discovered that US students achieve better results in reading and mathematics tests when they stay in elementary school for grades six (age 11-12) and seven (age 12-13), rather than transfer to middle school. In contrast, students in grade eight (age 13-14) achieve better results in middle school than high school. "The current study adds to the growing body of research that experiencing a school transition during early adolescence is associated with detrimental outcomes," said lead researcher Marisa Malone from the University of Virginia, Charlottesville. Malone and her colleagues report their findings in School Effectiveness and School Improvement. In the US, there are various ways that students can transfer between schools as they age, with the span of grades covered by different schools known as grade configuration. Read More
---
LATEST JOB LISTINGS POSTED ON NASET
* Intervention Specialist - The Intervention Specialist is responsible for maintaining compliance of student special needs records including IEPs and ETRs; monitoring and reporting student progress for caseload students as well as in classes taught; and providing instructional resources to students per IEP specifications. To learn more - Click here
* Researcher, Special Education, Technical Assist - The selected candidate will strengthen AIR's practice in special education research and technical assistance. Tasks may include - Support a stream of technical assistance work focused on the implementation and scale-up of MTSS/RTI and specially designed instruction across content areas for students with disabilities. To learn more - Click here
* ABA Lead Teacher - The Joshua School Denver campus serves over 35 students. We are a Colorado Department of Education approved facility school and partner closely with over 20 local school districts to provide intensive services for our students. We believe that every child is smart, competent, and whole exactly as he or she is, and dignity is the birthright of every human being. We believe our children and their families have a right to aspire to a life of their choosing. To learn more - Click here
* Chief Clinical Officer - Criterion Child Enrichment is conducting a search for a Chief Clinical Officer (CCO). Founded in 1985 as a not-for-profit organization, Criterion has served families for over 30 years and is a leading provider of early childhood education and early intervention services in Massachusetts. Each year the agency serves over 7000 families with a staff of over 400 through a program network that extends throughout the Commonwealth of Massachusetts. To learn more - Click here
* Special Education Intervention Methodology Advisor - Peace Corps Response Volunteers (PCRV) with a degree in special education, at least 2 years of experience working with children, adolescents, and young people with intellectual disabilities, and advanced Spanish skills are needed to serve in Peru as a Special Education Intervention Methodology Advisor for Residential Care Centers (CAR) in the Unit of Services for the Protection of People with Disabilities (USPPD). To learn more - Click here
* Special Education Teacher - Wake up every morning knowing you have the power and the tools to change lives. EBS is the employer of choice for special education teachers who truly want to help children learn, evolve, and grow. Join us, and we'll give you everything you need to fuel your passion as a special education teacher. To learn more - Click here
* Early Childhood Educational Diagnostician/Assessor - is responsible for accurately assessing a child's needs after s/he is referred to Early Stages through the administration of the appropriate screenings and educational assessments. The Coordinator functions as part of a multi-disciplinary team that collaborates to determine eligibility for special education services and is responsible for leading the team's collaboration and composing IEPs for children with special needs. To learn more- Click here
If you are an Employer looking for excellent special education staff - Click here for more information
---
Food For Thought..........
The individual who says it is not possible should move out of the way of those doing it.
Tricia Cunningham
---