Week in Review - October 25, 2019

---
NASET
WEEK IN REVIEW
National Association of Special Education Teachers
October 25, 2019 Vol 15 Issue #44
---

---
Dear NASET Members and Guests,

Welcome to NASET's WEEK in REVIEW. Here, we provide you with the latest publications fromNASET to read and or download, as well as some of the most interesting articles that have happened this week in the field of special education. We hope you enjoy this publication. Feel free to send us articles for this publication or let us know your thoughts about the WEEK in REVIEW at news@naset.org. Have a great weekend.

Sincerely,
---
NEW THIS WEEK ON NASET
NASET's Classroom Management Series
SLANT: A New Behavior Management System
---
This issue of NASET's Classroom Management series was written by Dr. Faye Jones. The purpose of this article is to introduce SLANT, a behavior modification system used in many schools. It is an acronym for Sit Up, Listen, Ask Questions, Nod, and Track the Speaker. SLANT is designed to assist students in the use of positive body language in class. It encourages students to be attentive, active, and become productive learners. This system can be used in the general education and special education setting. Read More
---
Mom Launches Blue Halloween Bucket for Autism Awareness
A mom looking to make her son's Halloween a better experience has made an impact on tens of thousands of people. Omairis Taylor posted about her 3-year-old son on Facebook, explaining that he has nonverbal autism and trick-or-treating has been difficult for them in the past.
Last year, she said, she had to explain at every house for five blocks that her son was not going to say "trick or treat" because he is nonverbal. "This year we will be trying the BLUE BUCKET to signify he has autism," she wrote. "Please allow him (or any other person with a BLUE BUCKET) to enjoy this day and don't worry I'll still say TRICK OR TREAT for him, will get my mom candy tax later," the post continued. "This holiday is hard enough without any added stress. Thank you in advance." Taylor shared a photo of a traditional pumpkin-shaped Halloween candy bucket that was a bright electric blue. She also added a "P.S." to her Facebook post: "I have made this post public in hopes you will share and get the BLUE BUCKET message out there for Autism Awareness this Halloween." Read More
---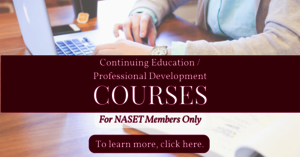 ---
Deaf Infants More Attuned to Parent's Visual Cues
Eye gaze helps infants communicate. Through everyday interactions, eye gaze establishes a social connection between parent and child and is linked to early word learning. But can learning experiences before a baby's first birthday prompt babies to pay more attention to their parent's eye gaze? To test this, a research team led by the University of Washington's Institute for Learning & Brain Sciences (I-LABS) sought out Deaf infants raised by Deaf parents -- families who primarily use visual language and visual cues. The result -- early experiences do matter: Deaf infants exposed to American Sign Language demonstrated strong gaze-following behavior -- and at a more advanced level than hearing infants. The study, published Oct. 15 in the journal Developmental Science, stems from broader research into early learning and finds that Deaf infants of Deaf parents may be more attuned than hearing infants to the social and visual signals of others. Read More
---
Cystic Fibrosis Carriers at Increased Risk of Digestive Symptoms
Researchers have found that carriers of the most common genetic variant that causes cystic fibrosis experience some symptoms similar to those of people with cystic fibrosis. These findings were enabled by large-scale genomic data made available just a few years ago. Yu-Chung (Jerry) Lin, BA, MSc, a graduate student at the University of Toronto, presented the research at the American Society of Human Genetics 2019 Annual Meeting in Houston, Texas. Cystic fibrosis is a recessive disease caused by variants of the CFTR gene, which means that affected individuals have two such variants. It affects many organs, and symptoms vary from patient to patient. They can include lung function decline, intestinal obstruction, diabetes, and pancreatic dysfunction. The extent of a person's symptoms can be affected by modifier genes, which do not directly cause cystic fibrosis but can affect how they experience disease. Read More
---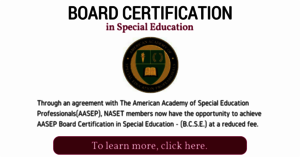 ---
TRIVIA QUESTION OF THE WEEK
Congratulations to: Kristine Neville, Cindi Maurice, Rebecca Knoras, Jenifer Womble-Ericson, Kimberly Smathers, Patsy Ray, Barry J. Amper, Jen Anderson, Kathi Handy, Jenny Bassford, Melody Owens, Olumide Akerele, Daniel Rayder and Alana Kerr who all knew the answer to last week's trivia question:
Uno is a super popular card game, and now even more people can play it. Mattel has released a new version of Uno that can help people with specific types of disabilities play the game. What version of Uno did Mattel recently release?
Answer: BRAILLE
THE TRIVIA QUESTION OF THE WEEK WILL RETURN ON NOVEMBER 2, 2019
---

---
Millions of Students Have Dyslexia. Can All Receive the Specialized Instruction They Need?
Dleyxisa is the msot commoc lriaeng bisatility. Tricky, no? Let's try that again. Dyslexia is the most common learning disability. People with dyslexia - including roughly 60 million Americans - do not literally see words differently. Instead they experience a range of roadblocks to traditional language decoding. Dyslexia manifests in a multitude of ways: Words might skip, sounds don't always line up with writing and letters can reverse in the mind. Absent specialized instruction, students with dyslexia often sour on school, feeling unintelligent. Dropout rates rise which bring up incarceration rates too. According to the Yale Center for Dyslexia and Creativity, around one in five Americans has dyslexia. Students with dyslexia are three times more likely to drop out of school, per The National Center for Learning Disabilities, and studies show the rate of dyslexia in prisons exceeds the national average. Read More
---
Declare Attention Deficit Disorder a Disability
The World Mental Health Awareness Month, in October, aims to set the record straight on Attention Deficit Hyperactivity Disorder (ADHD) - formally, Attention Deficit Disorder (ADD). According to ADDitude Magazine, the neurodevelopmental condition affects the brains' self-management system and characterized by impulsivity, hyperactivity and hyper focus. Experts say 'attention deficit' is a misleading name and 'attention deregulation' may be the real description of ADHD. ADDitude lists three subtypes or presentations of ADHD. Primarily hyperactive-impulsive type are people 'who act as if they are driven by a motor', are highly talkative, have little impulse control, are impatient and interrupt others. Read More
---
Board Certification in Special Education Available to NASET Members

Through an agreement with The American Academy of Special Education Professionals(AASEP), NASET members now have the opportunity to achieve AASEP Board Certification in Special Education - (B.C.S.E.) at a reduced fee. AASEP Board Certification in Special Education - (B.C.S.E.) is a voluntary choice on the part of the candidate. The candidate for Board Certification wishes to demonstrate a commitment to excellence to employers, peers, administrators, other professionals, and parents. From the standpoint of the Academy, board certification will demonstrate the highest professional competency in the area of special education. Board Certification in Special Educationestablishes a much needed standard for professionals, across disciplines, who work with exceptional children. Read More
---
New Insights into Biological Underpinnings of Schizophrenia
Researchers have implicated 10 new genes in the development of schizophrenia using a method called whole exome sequencing, the analysis of the portion of DNA that codes for proteins. Working with a global consortium of schizophrenia research teams, Tarjinder Singh, PhD, a postdoctoral fellow affiliated with the Stanley Center for Psychiatric Research at Broad Institute of MIT and Harvard, Massachusetts General Hospital, and Harvard Medical School, and colleagues completed one of the largest of such studies so far, incorporating genetic data from over 125,000 people to gain deeper insights into the genetic underpinnings of schizophrenia. The research was presented as a featured plenary presentation at the American Society of Human Genetics 2019 Annual Meeting in Houston, Texas. Read More
---
Stress During Pregnancy May Affect Risk of Preterm Birth
It's becoming well established that maternal stress during pregnancy can affect fetal and child development as well as birth outcomes, and a new study from researchers at Columbia University Vagelos College of Physicians and Surgeons and NewYork-Presbyterian now identifies the types of physical and psychological stress that may matter most. The study was published online in the journal PNAS, the Proceedings of the National Academy of Sciences. "The womb is an influential first home, as important as the one a child is raised in, if not more so," says study leader Catherine Monk, PhD, professor of medical psychology at Columbia University Vagelos College of Physicians and Surgeons and director of Women's Mental Health in the Department of Obstetrics & Gynecology at NewYork-Presbyterian/Columbia University Irving Medical Center. Read More
---
When Kids are Threats: The Assessments Unfairly Targeting Students with Disabilities
Jamari Nelson likes action figures and video games - the "usual kid stuff," as the seven-year-old put it. One of his favorite activities is making slime out of glue, laundry detergent, and other household chemicals. "I sort of really recommend this one for stress and stuff," he said, showing off a mustard-yellow slime the consistency of Silly Putty. By varying the ingredients, by warming the slime with his hands or cooling it in the fridge, he can create endless, surprising varieties. "That's the cool thing about science," Jamari said. "You don't really know what's going to happen." Jamari's science experiments only happen at home these days. In January, his mother pulled him out of Albuquerque Public Schools in New Mexico after the staff at Collet Park Elementary conducted a "threat assessment" on her first-grader, who has autism. Introduced around the country two decades ago, threat assessments originally were intended to identify children who might commit mass shootings. Read More
---
Why Films about Learning Disabilities Need to be More than Merely Feel-Good
A critically acclaimed Hollywood movie is shining a much-needed spotlight on how learning disability is represented in film. The Peanut Butter Falcon stars Zack Gottsagen, an actor who has Down's syndrome. He plays a man who escapes his care home to follow his ambition of becoming a professional wrestler. The film has won universal plaudits for its feelgood factor and optimistic messages about fulfilling your dreams and not judging a book by its cover. But amid the overwhelmingly positive reviews, there has been little debate about how far this film truly challenges attitudes. One person's heartwarming is another's mawkish, and The Peanut Butter Falcon's sentimental approach could be construed as reinforcing stereotypes about "vulnerable" disabled people triumphing over tragedy. Read More
---
New Genetic-Based Epilepsy Risk Scores
An international team of researchers led by Cleveland Clinic has developed new genetic-based epilepsy risk scores which may lay the foundation for a more personalized method of epilepsy diagnosis and treatment. This analysis is the largest study of epilepsy genetics to date, as well as the largest study of epilepsy using human samples. Published in the journal Brain, the research team, led by Dennis Lal, Ph.D., a researcher in Cleveland Clinic's Genomic Medicine Institute, calculated for the first time quantitative scores that reflect overall genetic risk for epilepsy, called polygenic risk scores. They showed that these scores can accurately distinguish on a cohort level between healthy patients and those with epilepsy, as well as between patients with generalized and focal epilepsies. Read More
---

---
Jumping Genes Can Cause Rare Developmental Disorders in Children
The largest study of its kind into childhood developmental disorders has discovered that jumping genes cause genetic changes in some patients with undiagnosed neurodevelopmental diseases. The research enabled genetic diagnoses for three children with previously undiagnosed rare developmental diseases, enrolled in the Deciphering Developmental Disorders project. Reported in Nature Communications, these diagnoses will help the families access support and understand the disease risks for any future children. Read More
---
The ADA's "Vague" Definition of Disability Is a Feature, Not a Bug
In October 2019, the 8th Circuit Court ruled in an ADA case against Dollar General that a worker could be considered disabled under the Americans with Disabilities Act even if she doesn't specifically identify herself as "disabled." The plaintiff's precise diagnosis is less important than her fairly obvious need for the kinds of accommodations that help people with disabilities do their jobs effectively. This is just the latest example of the remarkable practicality of the ADA's definition of disability. Gatekeeping has always been a preoccupation in disability policy and culture. What, exactly, do we mean when we say someone is "disabled?" Is disability always a medical condition that can be measured precisely? Is it a cultural designation defined by being treated in a certain way? Or do we need to rely on lists of approved conditions that do or don't qualify as officially "disabled?" Read More
---
Major Changes in IEP Diagnosis and Classification for Children with Disabilities Proposed by NASET
The National Association of Special Education Teachers (NASET) is proposing major changes to the existing system in which children with disabilities are diagnosed and classified on EPs (Individual Educational Programs). This new system will provide all professionals working in the field of special education, college students preparing to work with children with special needs, administrators, college professors, parents, and students with disabilities the information necessary to adequately determine the most comprehensive, detailed, and precise diagnoses of disabilities or disorders seen in infants, toddlers, children, and adolescents, particularly in the educational environment. Read More
---
Honor Society for Special Education Teachers

---
'It's My Escape': How Video Games Help People Cope with Disabilities
When Jackson Reece lost his arms and legs to sepsis after already being paralyzed, he thought his life was over. It was video games that brought him back. "I don't think about being disabled when I'm in my gaming setup and talking to everyone," Reece, 33, said. "Just Jackson 'pitbullreece,' just sitting here playing, and that's what makes me me." In the United States, one in four people have a disability, according to Centers for Disease Control and Prevention. Gaming allows many of them to do things in a virtual space they could only dream of in reality. It also helps them connect and overcome social anxiety and feelings of depression. Read More
---
Path to Success: UnityPoint Works with Special Education Student Interns
Seven intern students from UnityPoint's Project: Search program unveiled a new flag for the program Thursday. The flag was presented and then raised, celebrating the first half of the students' first 10-week internship. Project: Search is a statewide program that helps prepare special education students for success in their careers, teaching them transferable skills that can be the difference in a competitive job market. Karla Carpenter, human resources director at UnityPoint, said the program was created from a need to help special education students develop employment skills and transition into a working environment. When the district began asking local businesses to help host the program, UnityPoint gladly reached out. Read More
---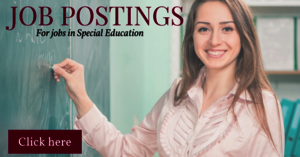 ---
The Role of Emotion Co-Regulation in Discipline
Our schools are currently seeing a dramatic increase in students of all ages carrying in anxiety, adversity, and trauma from a variety of adverse childhood experiences (ACEs). Social and emotional learning programs are critical for addressing these emotional and mental challenges, but we must also rethink our discipline procedures and policies. We need to understand that traditional discipline works best with the children who need it the least, and works least with the children who need it the most. Discipline ideally is not something we do to students-it should be a quality we want to develop within them. For students with ACEs, traditional punishments can unintentionally re-traumatize and reactivate their stress response systems. Recent research in school discipline is grounded in the neuroscience of attachment, which emphasizes the significance of relationships. Those relationships begin with an adult in a regulated, calm brain state. It takes a calm brain to calm another brain-this co-regulation is something that students with ACEs may have missed out on. Their school can be an environment where they feel safe and connected even when they make poor choices. Read More
---
Students with Dyslexia Aren't Dumb: Teachers Can Help Them See That
As a kid, I used to sneak into my sister's bedroom, pull out each of her "Baby-Sitters Club" books, look at the covers, and wonder what each one was about. I'd make up stories to what I thought was going to happen, but never once cracked the books open to attempt to read the print. Everyone in my family was an avid reader, so I wanted to be a reader, too. But I didn't think I had access to that knowledge. It wasn't until I was 34 years old that I found out that my confusion, shame, and sense of defeat stemmed from the fact that I have dyslexia. I didn't discover this until after I had taught kindergarten for 10 years and became a reading program implementation specialist for educators around the country. Students with dyslexia develop astonishing coping mechanisms to make it as far as I did, and unfortunately, my story isn't as rare as you might think. Read More
---

---
LATEST JOB LISTINGS POSTED ON NASET
* Special Education Teacher - Surprise, AZ - The Invo-Progressus Team has incredible opportunities for Special Education Teachers...or, as we like to call them, Superheroes. If you use your super powers to help ensure that children have access to the best education possible in the least restrictive environment, we would love for you to join the Invo-Progressus team! To learn more - Click here
* Special Education Teacher - Philadelphia, PA - The Invo-Progressus Team has incredible opportunities for Special Education Teachers...or, as we like to call them, Superheroes. We are currently seeking full-time Special Education Teachers in Philadelphia, PA for the 2019-2020 School Year. To learn more - Click here
* Special Education Teacher - Bartow, FL - The Invo-Progressus Team has incredible opportunities for Special Education Teachers...or, as we like to call them, Superheroes. We are currently seeking a full-time Special Education Teacher in Bartow, FL to provide services in a K-12 school program. To learn more - Click here
* Intervention Specialist - The Intervention Specialist is responsible for maintaining compliance of student special needs records including IEPs and ETRs; monitoring and reporting student progress for caseload students as well as in classes taught; and providing instructional resources to students per IEP specifications. To learn more - Click here
* Chief Clinical Officer - Criterion Child Enrichment is conducting a search for a Chief Clinical Officer (CCO). Founded in 1985 as a not-for-profit organization, Criterion has served families for over 30 years and is a leading provider of early childhood education and early intervention services in Massachusetts. Each year the agency serves over 7000 families with a staff of over 400 through a program network that extends throughout the Commonwealth of Massachusetts. To learn more - Click here
* Special Education Intervention Methodology Advisor - Peace Corps Response Volunteers (PCRV) with a degree in special education, at least 2 years of experience working with children, adolescents, and young people with intellectual disabilities, and advanced Spanish skills are needed to serve in Peru as a Special Education Intervention Methodology Advisor for Residential Care Centers (CAR) in the Unit of Services for the Protection of People with Disabilities (USPPD). To learn more - Click here
* Special Education Teacher - Wake up every morning knowing you have the power and the tools to change lives. EBS is the employer of choice for special education teachers who truly want to help children learn, evolve, and grow. Join us, and we'll give you everything you need to fuel your passion as a special education teacher. To learn more - Click here
* Early Childhood Educational Diagnostician/Assessor - is responsible for accurately assessing a child's needs after s/he is referred to Early Stages through the administration of the appropriate screenings and educational assessments. The Coordinator functions as part of a multi-disciplinary team that collaborates to determine eligibility for special education services and is responsible for leading the team's collaboration and composing IEPs for children with special needs. To learn more- Click here
If you are an Employer looking for excellent special education staff - Click here for more information
---
Food For Thought..........
The most beautiful thing you can wear is confidence.
Blake Lively