Week in Review - October 18, 2019

---
NASET
WEEK IN REVIEW
National Association of Special Education Teachers
October 18, 2019 Vol 15 Issue #43
---

---
Dear NASET Members and Guests,

Welcome to NASET's WEEK in REVIEW. Here, we provide you with the latest publications fromNASET to read and or download, as well as some of the most interesting articles that have happened this week in the field of special education. We hope you enjoy this publication. Feel free to send us articles for this publication or let us know your thoughts about the WEEK in REVIEW at news@naset.org. Have a great weekend.

Sincerely,
---
NEW THIS WEEK ON NASET
Journal of the American Academy of Special Education Professionals (JAASEP)
Table of Contents
---
JAASEP Editorial Board of Reviewers
A Systematic Review of Video Modeling Interventions to Improve the Independent Living Skills of Students with Autism Spectrum Disorder and Intellectual Disability
What Challenges do Special Education Teacher Educators Encounter While Preparing Novice Special Education Teachers?
Services and Supports for Individuals with Autism Spectrum Disorders in the Kingdom of Saudi Arabia
How Parents of Students with PANDAS or PANS Perceive the Educational Process
The Changing Role of the Itinerant Teacher of the Deaf: A Snapshot of Current Teacher Perceptions
Augmentative and Alternative Communication in Classrooms: Special Education Teacher Competences
Overcoming Adapted Physical Education Barriers through Collaboration among Special Educators and Administrators
Perceived Effectiveness of Classroom Management Interventions with Attention Deficit/Hyperactivity Disorder
Theory to Practice: Implementation Achievements and Challenges of Response to Intervention in a Rural District
General Educator Perceptions of School Support in Teaching Students with an IEP
Author Guidelines for Submission to JAASEP
Copyright and Reprint Rights of JAASEP
To Access Article: Click Here
---
Finding Upends Theory about the Cerebellum's Role in Reading and Dyslexia
New brain imaging research debunks a controversial theory about dyslexia that can impact how it is sometimes treated, Georgetown University Medical Center neuroscientists say. The cerebellum, a brain structure traditionally considered to be involved in motor function, has been implicated in the reading disability, developmental dyslexia, however, this "cerebellar deficit hypothesis" has always been controversial. The new research shows that the cerebellum is not engaged during reading in typical readers and does not differ in children who have dyslexia. That is the finding of a new study involving children with and without dyslexia published October 9, 2019, in the journal Human Brain Mapping. It is well established that dyslexia, a common learning disability, involves a weakness in understanding the mapping of sounds in spoken words to their written counterparts, a process that requires phonological awareness. Read More
---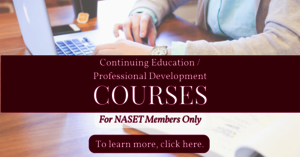 ---
Screening Kindergarten Readiness
Starting kindergarten can be a challenging time for children as many are leaving home and learning to interact with others for the first time. As such, it is important for kindergartners to receive proper support from their teachers. Now, University of Missouri College of Education researchers have found that a readiness test can predict kindergarteners' success in school after 18 months. Melissa Stormont, a professor of special education, says identifying students early in the academic year who may need additional support can allow teachers and parents more time to build essential academic and social behavioral skills. "Kindergarteners come to school from varying backgrounds and have different abilities," Stormont said. "This is a critical time to assess student academic and social readiness, so that teachers can provide support as early as possible before issues worsen and become harder to change. This screening tool is a simple first step that can help children in the long run." Read More
---
Major Changes in IEP Diagnosis and Classification for Children with Disabilities Proposed by NASET
The National Association of Special Education Teachers (NASET) is proposing major changes to the existing system in which children with disabilities are diagnosed and classified on EPs (Individual Educational Programs). This new system will provide all professionals working in the field of special education, college students preparing to work with children with special needs, administrators, college professors, parents, and students with disabilities the information necessary to adequately determine the most comprehensive, detailed, and precise diagnoses of disabilities or disorders seen in infants, toddlers, children, and adolescents, particularly in the educational environment. Read More
---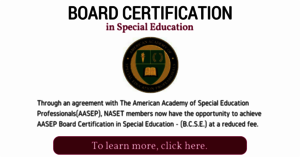 ---
TRIVIA QUESTION OF THE WEEK
Congratulations to: Jan Simmons, Danelle Fugate, Cindi Maurice, Olumide Akerele, and Patsy Ray who all knew the answer to last week's trivia question:
Acute lymphoblastic leukemia (ALL) is the most common childhood cancer. Children with a specific genetic chromosomal disorder are 10 to 20 times more likely to develop ALL than children without the diagnosis. Historically, children with this genetic chromosomal disorder and ALL had more complications from treatment and a poorer outcome. However, outcomes are improving as we learn more about ALL in these children and how to best provide treatment and supportive care. What is the genetic chromosomal disorder?
Answer: DOWN SYNDROME
This Week's Trivia Question: Uno is a super popular card game, and now even more people can play it. Mattel has released a new version of Uno that can help people with specific types of disabilities play the game. What version of Uno did Mattel recently release?
If you know the answer to this week's trivia questions, email it to us at contactus@naset.org by October 21, 2019. If you are correct, you will be acknowledged in next week's NASET's Week in Review
---

---
Special Occasion Drinking During Pregnancy May Cause Harm
If you thought a glass or two of alcohol on special occasions was safe during pregnancy, think again. Research in the Journal of Physiology shows even small amounts of alcohol consumed during pregnancy can cause insulin-resistance, which increases the likelihood of diabetes, in male rat offspring. The study mimicked 'special occasion drinking', such as a family barbeque or birthday party, where a pregnant mother might be encouraged to have one or two alcoholic drinks. Male rats exposed to this low level of prenatal alcohol showed signs of becoming diabetic at around six months old. The researchers only gave alcohol to the mother rats on two days during their pregnancy. Read More
---
Children Bullied by Friends and Siblings are More Likely to Think about Suicide in Their Early 20s
Depression, self-harm and suicidal ideation are more prominent in adults in their early twenties if they were bullied at home and at school, a study by researchers at the University of Warwick have found. Researchers stress that intervention is needed to educate people in bullying to reduce it. Previous studies have identified that sibling bullying has an effect on mental health in adolescence, however researchers Professor Dieter Wolke and Dr. Slava Dantchev have now found children who were bullied by siblings and friends are more likely to harm themselves. In the paper 'The Independent and Cumulative Effects of Sibling and Peer Bullying in Childhood on Depression, Anxiety, Suicidal Ideation, and Self-Harm in Adulthood' published in the journal Frontiers in Psychiatry, researchers show there is a long shadow thrown by sibling bullying on self-harm, suicide attempts and depression at 24 years of age. Read More
---
Board Certification in Special Education Available to NASET Members

Through an agreement with The American Academy of Special Education Professionals(AASEP), NASET members now have the opportunity to achieve AASEP Board Certification in Special Education - (B.C.S.E.) at a reduced fee. AASEP Board Certification in Special Education - (B.C.S.E.) is a voluntary choice on the part of the candidate. The candidate for Board Certification wishes to demonstrate a commitment to excellence to employers, peers, administrators, other professionals, and parents. From the standpoint of the Academy, board certification will demonstrate the highest professional competency in the area of special education. Board Certification in Special Educationestablishes a much needed standard for professionals, across disciplines, who work with exceptional children. Read More
---
To Learn English, Bilingual Children Need Robust Vocabulary from Parents and Caregivers
The way a highly proficient speaker of English talks to a child is different from the way a less proficient speaker does. Even for two-year-olds, these differences matter in how they acquire and develop language skills. Early language exposure provides the foundation for children's language development. Therefore, the factors that shape that language exposure, shape language development. A new study by researchers at Florida Atlantic University and collaborators at The George Washington University digs deep into these differences and finds that differences in the vocabulary used while talking to children affect how useful that speech is to the child trying to figure out the patterns of language. The bottom line? The quality of child-directed speech depends on the language proficiency of the speaker. Children who hear a rich vocabulary acquire a rich vocabulary and children who hear a rich vocabulary in full sentences acquire the ability to put all of their words together in full sentences. Read More
---
Raising a Child with ADHD Can Test a Parent
Parenting can be tough business, but when your child has attention deficit hyperactivity disorder (ADHD) the task can often be overwhelming. Over time, that stress can give rise to a certain amount of friction between the parent and child, one expert notes. Dara Babinski, a child psychologist with Penn State Medical Center in Hershey, Pa., has spent considerable time delving into the issue. The first thing to know, she said, is that ADHD can manifest in many different ways. In some cases the disorder -- which is usually diagnosed during childhood -- can center around a child having difficulty focusing or completing tasks. For others, the main issues may have more to do with impulsive behavior, such as incessantly moving around or talking excessively. Some children suffer from both concerns. Read More
---
Oklahoma in Need of Special Education Teachers
As Oklahoma continues to work to rebound in the midst of a teacher shortage, it's also working to recruit special education teachers the state is lacking. "Our school superintendents highlight the fact that the special education teacher is hard to find. It's tough work but it's essential for students and to give them the civil rights support they deserve and need," Joy Hofmeister, the Oklahoma state superintendent of public education said. According to a 2018 Oklahoma Educator Supply and Demand report, 30,000 teachers have left their jobs in the last six years. Read More
---
The Benefits of Meditation for Kids
The mental and physical benefits of meditation are now widely recognized. Not only for adults, but children too. Catherine Wilde, Kids Yoga & Meditation Teacher states, "Similar to adults, children are inundated with information on a daily basis. Learning meditation from an early age can be extremely beneficial for kids." Tiana Woolridge, MPH, MD '20, Wellness Consultant, notes that a staggering 'One in five children experience mental health issues." Woolridge says, "If we can provide a blanket of support and teach students how to maintain balance and find peace, then there is no limit to what our students can achieve." Dr. Bryan Bruno, Founder and Medical Director at Mid City TMS, further explains, "Meditation is one of the healthiest activities that a parent can do with their child. Meditation affects different parts of the brain, including the parietal lobe. Activity in the parietal lobe slows down during meditation, and children are able to process information more clearly. Read More
---
U.S. Funnels Funds into Research Related to Adults with Autism
The U.S. government has injected $1.8 billion into autism research with a potential new focus: adults on the spectrum. The funds are slated for efforts to detect autism, develop treatments and educate physicians, but not for new services or quality-of-life improvements for autistic people. President Donald Trump in late September authorized a five-year extension of the Autism Collaboration, Accountability, Research, Education and Support (CARES) Act. The 2014 act dedicated funds to "children with autism spectrum disorder," but the new version includes adults. Read More
---

---
Managing Autism Meltdowns, Tantrums and Aggression
To someone on the outside, a child with autism having a meltdown might appear like a child having a temper tantrum, but the circumstances and reasons are more complex than what meets the eye. Those who have cared for a child with autism will know that autism meltdowns need to be handled differently and with intimate knowledge of the child's personality. A meltdown is defined as an intense reaction to sensory overwhelm. Autism meltdowns, in particular, can be more emotional and last longer than usual. When a child with autism is overwhelmed, he/she knows no other way to express it other than with a meltdown. This might involve verbal outbursts (screaming, crying, etc.) or physical reactions (kicking, biting, hitting, etc.). Read More
---
Chattanooga Man with Cerebral Palsy Defies Odds, Inspires Others with Disabilities
After being told his entire life that he would never be able to do the things most people do every day, Lyndon Stamper is walking out on those nay-sayers. Lyndon has Cerebral Palsy, but he said that doesn't stop him from achieving great things. Folks might know Lyndon as "Linny" - a member services employee at the YMCA who checks people in, but what he's doing in his spare time might blow you away. "My entire life I was told that I wouldn't be able to do certain things, just because of my disability," Lyndon grew up as the middle child with four other siblings and when he was younger, he said doctors told him his abilities would be limited. "I was told I wouldn't be able to graduate high school with a regular diploma, which I did that in 2004," said Lyndon. Read More
---
Prenatal Stress Could Affect Baby's Brain
New research from King's College London has found that maternal stress before and during pregnancy could affect a baby's brain development. In their study published in Biological Psychiatry, MRC Doctoral Researcher in Perinatal Imaging and Health, Alexandra Lautarescu and Head of Advanced Neuroimaging, Professor Serena Counsell, for the first time looked at the relationship between maternal stress and brain development in 251 premature babies. They found evidence for impaired development of a white matter tract, the uncinate fasciculus, in babies whose mothers experienced more stress in the prenatal period. Read More
---
Honor Society for Special Education Teachers

---
New Guidelines Stand by Medication for Attention Deficit, but Some Experts Disagree
When children are diagnosed with attention deficit hyperactivity disorder (ADHD), stimulant medications such as methylphenidate (Ritalin) or a combination of amphetamine and dextroamphetamine (Adderall) are usually the first line of treatment. The American Academy of Pediatrics (AAP) issued new guidelines yesterday upholding that central role of medications accompanied by behavioral therapy in ADHD treatment. Some experts, however, say they are disappointed the new guidelines don't recommend behavioral treatment first for more children, as that might lead to better outcomes, recent research suggests. Read More
---
Higher Education Leads to Higher Earnings for Students with Disabilities in North Carolina
A mental or physical disability can be a barrier to success in the workforce. Adult workers with disabilities earn considerably lower wages on average than those without disabilities.1 In this article, we use data from the state's Common Follow-Up System (CFS) to show that much of this disparity can be traced to differences in higher education attainment between those with and without disabilities. We follow a cohort of 181,613 students who graduated from public high school in North Carolina during the 2003-2005 school years.2 Of this group of high school graduates, 10.5% (19,114) were reported by the state Department of Public Instruction (DPI) as having disabilities.3 The majority of these were reported as having a Specific Learning Disability, an umbrella category that includes dyslexia and dysgraphia. Read More
---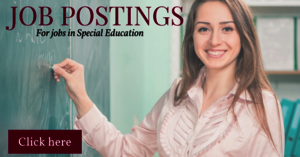 ---
Airlines Offer Programs to Help People with Autism, Other Developmental Disabilities
Airline travel is often stressful for people not on the autism spectrum -- the crowds, the lines, the rules, the tight quarters. Now imagine you're a person who struggles to make sense of the world around you. Crowds might be overwhelming; sounds may present as too loud; and taking off your shoes doesn't make any sense. There are 61 million Americans living with a disability, whether physical, developmental or both. And they fly. In recent years, airline have stepped up both training and offerings for those living with disabilities. Delta Air Lines' Taking Flight Tour is a monthly guided tour at Atlanta and Minneapolis airports to provide customers the opportunity to navigate the air travel experience in a realistic, relaxed environment. Read More
---
Children's Language Skills May be Harmed by Social Hardship
Children from disadvantaged backgrounds are three times more likely to develop difficulties with language than those from more affluent areas, research suggests. Researchers say the findings highlight the need for policies to address the social factors that can hamper speech, language and communication (SLC) development. Failing to do so means children might not fully develop the language skills that are critical for emotional development, wellbeing and educational and employment opportunities. Read More
---

---
LATEST JOB LISTINGS POSTED ON NASET
* Special Education Teacher - Surprise, AZ - The Invo-Progressus Team has incredible opportunities for Special Education Teachers...or, as we like to call them, Superheroes. If you use your super powers to help ensure that children have access to the best education possible in the least restrictive environment, we would love for you to join the Invo-Progressus team! To learn more - Click here
* Special Education Teacher - Philadelphia, PA - The Invo-Progressus Team has incredible opportunities for Special Education Teachers...or, as we like to call them, Superheroes. We are currently seeking full-time Special Education Teachers in Philadelphia, PA for the 2019-2020 School Year. To learn more - Click here
* Special Education Teacher - Bartow, FL - The Invo-Progressus Team has incredible opportunities for Special Education Teachers...or, as we like to call them, Superheroes. We are currently seeking a full-time Special Education Teacher in Bartow, FL to provide services in a K-12 school program. To learn more - Click here
* Intervention Specialist - The Intervention Specialist is responsible for maintaining compliance of student special needs records including IEPs and ETRs; monitoring and reporting student progress for caseload students as well as in classes taught; and providing instructional resources to students per IEP specifications. To learn more - Click here
* Chief Clinical Officer - Criterion Child Enrichment is conducting a search for a Chief Clinical Officer (CCO). Founded in 1985 as a not-for-profit organization, Criterion has served families for over 30 years and is a leading provider of early childhood education and early intervention services in Massachusetts. Each year the agency serves over 7000 families with a staff of over 400 through a program network that extends throughout the Commonwealth of Massachusetts. To learn more - Click here
* Special Education Intervention Methodology Advisor - Peace Corps Response Volunteers (PCRV) with a degree in special education, at least 2 years of experience working with children, adolescents, and young people with intellectual disabilities, and advanced Spanish skills are needed to serve in Peru as a Special Education Intervention Methodology Advisor for Residential Care Centers (CAR) in the Unit of Services for the Protection of People with Disabilities (USPPD). To learn more - Click here
* Special Education Teacher - Wake up every morning knowing you have the power and the tools to change lives. EBS is the employer of choice for special education teachers who truly want to help children learn, evolve, and grow. Join us, and we'll give you everything you need to fuel your passion as a special education teacher. To learn more - Click here
* Early Childhood Educational Diagnostician/Assessor - is responsible for accurately assessing a child's needs after s/he is referred to Early Stages through the administration of the appropriate screenings and educational assessments. The Coordinator functions as part of a multi-disciplinary team that collaborates to determine eligibility for special education services and is responsible for leading the team's collaboration and composing IEPs for children with special needs. To learn more- Click here
If you are an Employer looking for excellent special education staff - Click here for more information
---
Food For Thought..........
The most beautiful thing you can wear is confidence.
Blake Lively
---