Week in Review - October 11, 2019

---
NASET
WEEK IN REVIEW
National Association of Special Education Teachers
October 11, 2019 Vol 15 Issue #42
---

---
Dear NASET Members and Guests,

Welcome to NASET's WEEK in REVIEW. Here, we provide you with the latest publications fromNASET to read and or download, as well as some of the most interesting articles that have happened this week in the field of special education. We hope you enjoy this publication. Feel free to send us articles for this publication or let us know your thoughts about the WEEK in REVIEW at news@naset.org. Have a great weekend.

Sincerely,
---
NEW THIS WEEK ON NASET
NASET's Practical Teacher Series
Comparing and Contrasting Research-to-Teaching Practices:
A Critical Analysis of Highly Restrictive Special Education Placements for Students with Low-Incidence Disabilities
---
This issue of NASET's Practical Teacher was written by Marissa Desiree Pardo. The purpose of this article is to observe and discuss the effectiveness of Category C, or the most restrictive placement for students with disabilities (SWD), including residential facilities, separate schools, and hospital/homebound setting. In the study, it was apparent that every state varied in placement patterns. States also did not set high expectations or rigorous goals to reduce the number of students in Category C placements. Over the last 8, years the amount of increases or decreases in Category C placements has remained the same. The article takes four research questions into consideration. What extent do states vary in providing more restrictive settings at baseline? What targets were implemented by states to decrease the number of students in separate facilities, separate school, or hospital/homebound settings (Category C placements) between 2004 to 2012? Do state target goals predict placement rates for Category C students? What types of disabilities are more often funneled into the most restrictive settings?The most crucial finding is that students with low-incidence or severe disabilities are heavily placed in these settings. Read More
---
Pregnancy Much More Likely for Teen Girls with ADHD
Girls with attention deficit hyperactivity disorder (ADHD) are six times more likely to wind up as teenage moms, a new Swedish study reports. The impulsiveness and disorganization associated with ADHD appear to make girls with the disorder more likely to become pregnant, said lead researcher Charlotte Skoglund, a clinical neuroscientist with the Karolinska Institute in Stockholm. "Clearly, standard of care in girls and women with ADHD should include active efforts to prevent teenage pregnancies in order to reduce long-term adverse consequences for both women and their children," Skoglund said. Read More
---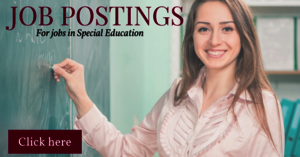 ---
Severe Vomiting in Early Pregnancy Linked to Increased Autism Risk
A new study published in the American Journal of Perinatology shows a 53% increased risk of autism spectrum disorder in children born to women who had excessively severe nausea and vomiting in pregnancy. The importance of this study is in predicting the increased risk of a potentially severe condition at an early period of life when effective intervention is possible to avert the risk. Over 280,000 women are hospitalized with this condition in the US every year. The number of affected women varies from country to country, with some Swedish reports showing a rate of 0.3% in contrast to a rate of over 10% in some parts of China. Read More
---
Major Changes in IEP Diagnosis and Classification for Children with Disabilities Proposed by NASET
The National Association of Special Education Teachers (NASET) is proposing major changes to the existing system in which children with disabilities are diagnosed and classified on EPs (Individual Educational Programs). This new system will provide all professionals working in the field of special education, college students preparing to work with children with special needs, administrators, college professors, parents, and students with disabilities the information necessary to adequately determine the most comprehensive, detailed, and precise diagnoses of disabilities or disorders seen in infants, toddlers, children, and adolescents, particularly in the educational environment. Read More
---

---
Board Certification in Special Education Available to NASET Members

Through an agreement with The American Academy of Special Education Professionals(AASEP), NASET members now have the opportunity to achieve AASEP Board Certification in Special Education - (B.C.S.E.) at a reduced fee. AASEP Board Certification in Special Education - (B.C.S.E.) is a voluntary choice on the part of the candidate. The candidate for Board Certification wishes to demonstrate a commitment to excellence to employers, peers, administrators, other professionals, and parents. From the standpoint of the Academy, board certification will demonstrate the highest professional competency in the area of special education. Board Certification in Special Educationestablishes a much needed standard for professionals, across disciplines, who work with exceptional children. Read More
---
---
TRIVIA QUESTION OF THE WEEK
Congratulations to: Rezty Gapuz, Cindi Maurice, Jenifer Womble-Ericson, Alana Kerr, Monica Donley, Patsy Ray, Jennifer Buteau, and Olumide Akerele, who all knew the answer to last week's trivia question:
A recent long-term study done on more than 3000 children by the Avon Longitudinal Study of Parents and Children (ALSPAC) found that children of mothers who are anxious during pregnancy and in the first few years of the child's life have twice the risk of having what type of symptoms at age 16?
Answer: GLUTEN
This Week's Trivia Question:
Acute lymphoblastic leukemia (ALL) is the most common childhood cancer. Children with a specific genetic chromosomal disorder are 10 to 20 times more likely to develop ALL than children without the diagnosis. Historically, children with this genetic chromosomal disorder and ALL had more complications from treatment and a poorer outcome. However, outcomes are improving as we learn more about ALL in these children and how to best provide treatment and supportive care. What is the genetic chromosomal disorder?
If you know the answer to this week's trivia questions, email it to us at contactus@naset.org by October 14, 2019. If you are correct, you will be acknowledged in next week's NASET's Week in Review
---

---
Panel Gives Students with Anxiety and ADHD a Voice
Tawas City junior Bren Sowerby has dealt with attention deficit disorder, dissociative disorder and tics since he was five years old. In the spring, Sowerby was hospitalized because of his mental health. The music theater major spent more than half of a month away from classes and is still dealing with repercussions. Most professors were unhelpful upon his return, he said. However, Sowerby had an accommodating music theater professor, who allowed him to observe and absorb missed information. As a result, Sowerby said he later gave his best performance ever. "I try to be transparent for those who can't be," Sowerby said. "Mental disorders can be hard to talk about. There needs to be a general consensus of care in a classroom environment." Read More
---
Man Suing Disney World to Allow Guests with Autism the Ability to Go to Front of the Line
A judge has ruled a federal lawsuit that demands people with autism to have the ability to go to the front of attraction lines at Walt Disney World is officially going to court next year. First beginning back in 2014 after Walt Disney World changed its policies for people with autism and other disabilities, (after it was believed that some guests were abusing the previous system) the plaintiff of the suit has finally been given an official trial from U.S. District Judge Anne Conway. The judge set a four-day trial in Orlando beginning Feb. 18, 2020, which could drastically change a policy that has negatively affected some guests with autism. Disney World's current policy allows those with disabilities (including autism) the option to reserve rides and attractions in advance by using a Disability Access Service Card. However, it's been argued by some that the DAS assistance card is more similar to the standard wait time and for those with severe autism, this can still be quite the struggle as a long wait time has been known to cause meltdowns for some guests with the disability. Read More
---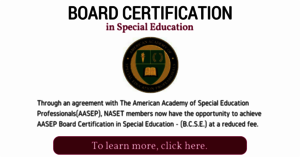 ---
South Dakota's Special Education Funding in "Crisis" Says Top Superintendent
Funding for special education in South Dakota is in "crisis" as a new legislative session approaches. That's according to Terry Nebelsick, the president of the state school superintendents' association. Nebelsick said the federal government hasn't kept its word about providing funding for special ed programs amid rising need. "When they passed the laws for special education in the 1970s, they committed that the federal government would pay 40% of the cost. Right now the federal government pays about 14% of the cost," Nebelsick said. "We need to make sure the national government and the state government are participants so this doesn't all land on the local taxpayer." Read More
---
Prototype Smartphone App Can Help Parents Detect Early Signs of Eye Disorders in Children
A Baylor University researcher's prototype smartphone app -- designed to help parents detect early signs of various eye diseases in their children such as retinoblastoma, an aggressive pediatric eye cancer -- has passed its first big test. The CRADLE app (ComputeR Assisted Detector LEukocoia) searches for traces of abnormal reflections from the retina called leukocoria or "white eye," a primary symptom of retinoblastoma, as well as other common eye disorders. The study, published in the journal Science Advances, found the app is an effective tool to augment clinical leukocoria screenings, allowing parents to efficiently and effectively screen their children more often throughout their development. CRADLE -- developed by Baylor University researchers Bryan F. Shaw, Ph.D., professor of chemistry and biochemistry, along with Greg Hamerly, Ph.D., associate professor of computer science -- searches through family photographs for signs of leukocoria. Read More
---
Low Birth Weight Linked to Cardiovascular Risk
Low birth weight is linked not only to poor health outcomes at birth but also to chronic health conditions later in life. In a recent study, West Virginia University researcher Amna Umer explored how low birth weight correlates to cardiovascular risk factors in childhood. She and her colleagues assessed data of 20,000 fifth-graders born in West Virginia. They discovered that if children had a low birth weight, they were more likely to exhibit cardiovascular risk factors in fifth grade. "Previously it was thought that risk factors for cardiovascular diseases were only observed in adults because cardiovascular disease is mostly seen in adults," said Umer, a research assistant professor in the School of Medicine's Department of Pediatrics. "But in the past few years, we've seen that these risk factors are observed in children as well." Read More
---
Poor Mental and Physical Health in Pregnancy Linked to Infant Sleep Problems
Severe and persistent infant sleep problems in the first year are linked to poor maternal mental and physical health during pregnancy, a new study by the Murdoch Children's Research Institute has found. The study, led by Dr Fallon Cook, found that it's very common to experience difficulties with infant sleep at some point in the first year, with about 60 per cent of mothers reporting mild or fluctuating problems. But for 20 per cent of mothers their infants sleep problems are both persistent and severe during the first year. "These mothers were more likely to have poorer mental and physical health during pregnancy in comparison to mothers of infants with no sleep problems," Dr Cook says. The findings show that for some, infant sleep problems may have more to do with mother's wellbeing during pregnancy than with parenting style. Read More
---

---
Mattel Debuts Braille Version of Card Game Uno
Uno is a super popular card game, and now even more people can play it. Mattel has released a Braille version of Uno. There's Braille in the corners of the card so people with sight and visually impaired people can play together. That's right. Mattel partnered with the National Federation of the Blind here. The organization's executive director of blindness initiatives is Anil Lewis. He says the Uno game is part of a broader mission. The National Federation for the Blind strives to make sure that blind people can learn, work and play in our communities alongside our sighted peers. The biggest part of that is allowing blind individuals to engage in those common everyday activities. Helped by people like Matthew Shifrin, who's a blind entrepreneur. He's worked with Lego to create audio and Braille building instructions. Read More
---
Organizations Help People With Disabilities with Housing Rights
An event is trying to help people with disabilities know their rights. In North Dakota, one of the biggest problems is discrimination against people with disabilities. We're here at the Fargo Public library where two organizations are trying to advise people with disabilities to know their rights under the fair housing act. That's when organizations like the High Plains Fair Housing Center and the Freedom Resource Center for Independent Living, Inc. Come in. "We help anybody with any disability live as independently as they can," says Jerry Christiansen, the Accessibility Specialist at Freedom Resource Center for Independent Living. The organization's goal is to counsel and inform the disabled so they can be more knowledgeable when it comes to knowing their rights. Read More
---
New Study Shows Networks Leave $10 Billion on the Table by Not Casting Actors with Disabilities
A new study from shows that U.S. consumers have a potential buying power of $10 billion a month towards stories that showcase characters with disabilities authentically - specifically by casting actors with disabilities. Additionally, half of viewers are more likely to sign up for content distributors committed to more accurate representation of disabled characters. "Hollywood tells the stories that the world consumes, and it has an obligation to portray people with disabilities authentically," foundation president Jay Ruderman said. "There is also a significant financial gain to be made through authentically portraying disability. It can start, we believe, with casting actors with disabilities in significant roles, and employing writers, producers, directors, artisans and executives with disabilities too." Read More
---

---
New Guidelines Stand by Medication for Attention Deficit, but Some Experts Disagree
When children are diagnosed with attention deficit hyperactivity disorder (ADHD), stimulant medications such as methylphenidate (Ritalin) or a combination of amphetamine and dextroamphetamine (Adderall) are usually the first line of treatment. The American Academy of Pediatrics (AAP) issued new guidelines yesterday upholding that central role of medications accompanied by behavioral therapy in ADHD treatment. Some experts, however, say they are disappointed the new guidelines don't recommend behavioral treatment first for more children, as that might lead to better outcomes, recent research suggests. Read More
---
Honor Society for Special Education Teachers

---
Seafood Consumption During Pregnancy May Improve Attention Capacity in Children
A team of scientists from the Barcelona Institute for Global Health (ISGlobal), a centre supported by "la Caixa," has studied the relationship between the consumption of various types of seafood during pregnancy and attention capacity in children at eight years of age. The results, published in the International Journal of Epidemiology, show that eating a seafood-rich diet during early pregnancy is associated with better attention outcomes in children. The study included 1,641 mother-child pairs from the INMA Environment and Childhood Project, a Spanish cohort study on the role of pollutants during pregnancy and their effects on children. Over the course of their pregnancies, the mothers completed numerous food-frequency questionnaires that assessed how often they ate more than a hundred different food items, including various types of seafood. Read More
---
The Propensity to Hear 'Voices' in Schizophrenia May be Established by Infancy
Some people suffering from severe mental illness, particularly schizophrenia, hear "voices," known as auditory hallucinations. This symptom, which afflicts more than 80% of patients, is among the most prevalent and distressing symptoms of schizophrenia. Patients "hear voices" speaking to them or about them without anyone actually being there. Auditory hallucinations, which usually begin in adolescence and young adulthood, "sound" very real to patients and can have a devastating impact on their quality of life because the "voices" are typically distressing and distracting, sometimes compelling the sufferer into suicidal or violent actions. Uncovering the biological origins of auditory hallucinations is essential for reducing their contribution to the disease burden of schizophrenia. Read More
---
Full-Body Interaction Video Games Enhance Social Skills in Children with Autism Disorders
Narcís Parés, a member of the Cognitive Media Technologies research group of the Department of Information and Communication Technologies (DTIC) at UPF, is working on a research line known as "full-body interaction." At his laboratory, he designs different applications based on such interaction in order to study the mediation of experiences. In conjunction with Hospital Sant Joan de Déu, he created Pico's Adventure, a videogame based on full-body interaction that encourages social communication among participants. The videogame seeks to facilitate the social interaction of children with autism by means of a series of fun, collaborative experiences. As Parés explains, "the first experimental studies proved effective as a complement to conventional therapies." "Since then, Pico's Adventure has become an important benchmark in the search for ICT-based tools to promote social interaction conduct in children with ASD." Read More
---

---
LATEST JOB LISTINGS POSTED ON NASET
* Special Education Teacher - Surprise, AZ - The Invo-Progressus Team has incredible opportunities for Special Education Teachers...or, as we like to call them, Superheroes. If you use your super powers to help ensure that children have access to the best education possible in the least restrictive environment, we would love for you to join the Invo-Progressus team! To learn more - Click here
* Special Education Teacher - Philadelphia, PA - The Invo-Progressus Team has incredible opportunities for Special Education Teachers...or, as we like to call them, Superheroes. We are currently seeking full-time Special Education Teachers in Philadelphia, PA for the 2019-2020 School Year. To learn more - Click here
* Special Education Teacher - Bartow, FL - The Invo-Progressus Team has incredible opportunities for Special Education Teachers...or, as we like to call them, Superheroes. We are currently seeking a full-time Special Education Teacher in Bartow, FL to provide services in a K-12 school program. To learn more - Click here
* Intervention Specialist - The Intervention Specialist is responsible for maintaining compliance of student special needs records including IEPs and ETRs; monitoring and reporting student progress for caseload students as well as in classes taught; and providing instructional resources to students per IEP specifications. To learn more - Click here
* Researcher, Special Education, Technical Assist - The selected candidate will strengthen AIR's practice in special education research and technical assistance. Tasks may include - Support a stream of technical assistance work focused on the implementation and scale-up of MTSS/RTI and specially designed instruction across content areas for students with disabilities. To learn more - Click here
* Chief Clinical Officer - Criterion Child Enrichment is conducting a search for a Chief Clinical Officer (CCO). Founded in 1985 as a not-for-profit organization, Criterion has served families for over 30 years and is a leading provider of early childhood education and early intervention services in Massachusetts. Each year the agency serves over 7000 families with a staff of over 400 through a program network that extends throughout the Commonwealth of Massachusetts. To learn more - Click here
* Special Education Intervention Methodology Advisor - Peace Corps Response Volunteers (PCRV) with a degree in special education, at least 2 years of experience working with children, adolescents, and young people with intellectual disabilities, and advanced Spanish skills are needed to serve in Peru as a Special Education Intervention Methodology Advisor for Residential Care Centers (CAR) in the Unit of Services for the Protection of People with Disabilities (USPPD). To learn more - Click here
* Special Education Teacher - Wake up every morning knowing you have the power and the tools to change lives. EBS is the employer of choice for special education teachers who truly want to help children learn, evolve, and grow. Join us, and we'll give you everything you need to fuel your passion as a special education teacher. To learn more - Click here
* Early Childhood Educational Diagnostician/Assessor - is responsible for accurately assessing a child's needs after s/he is referred to Early Stages through the administration of the appropriate screenings and educational assessments. The Coordinator functions as part of a multi-disciplinary team that collaborates to determine eligibility for special education services and is responsible for leading the team's collaboration and composing IEPs for children with special needs. To learn more- Click here
If you are an Employer looking for excellent special education staff - Click here for more information
---
Food For Thought..........
If you are going to achieve excellence in big things, you develop the habit in little matters. Excellence is not an exception, it is a prevailing attitude.
Colin Powell
---