Week in Review - November 8, 2019

---
NASET
WEEK IN REVIEW
National Association of Special Education Teachers
November 8, 2019 Vol 15 Issue #45
---

---
Dear NASET Members and Guests,

Welcome to NASET's WEEK in REVIEW. Here, we provide you with the latest publications fromNASET to read and or download, as well as some of the most interesting articles that have happened this week in the field of special education. We hope you enjoy this publication. Feel free to send us articles for this publication or let us know your thoughts about the WEEK in REVIEW at news@naset.org. Have a great weekend.

Sincerely,
---
NEW THIS WEEK ON NASET
NASET's Autism Spectrum Disorder Series
Aggression in Children with Autism Spectrum Disorders and a Clinic-Referred Group: A Critique
---
This issue of NASET's Autism Spectrum Disorder series was written by Marissa Desiree Pardo of Florida International University. In the article "Aggression in Children with Autism Spectrum Disorders (ASD) and a Clinic-Referred Comparison Group", the researchers aimed to measure, categorize, and compare different subtypes of aggression in a large sample of participants between the ages of 7 to 21 with ASD and a comparison group where the possibility of being diagnosed with ASD was completely ruled out, referred to as the non-ASD (clinic-referred) group. The study took place across six different multi-state sites. The researchers also wanted to discover whether certain characteristics in both groups, including age, sex, IQ, adaptive behavior, and language skills affect aggression frequency within both groups. The researchers made no hypothesis as to which group may be more aggressive, but they did hypothesize that IQ and age may play a role in whether a participant in either group exhibits one or more of the subtypes of aggression. Upon reviewing and reading this literature, it was determined that the findings were important to a small but growing number of articles related to aggression in participants with Autism Spectrum Disorder; however, the researchers had multiple goals for this study which resulted in a more broad piece of research that addressed different types of discussions regarding aggression in participants with or without ASD in a clinical setting, rather than research aimed towards reaching one of the two goals posted. Read More
---
Study Suggests Acetaminophen in Pregnancy Linked to Higher Risk of ADHD, Autism
Exposure to acetaminophen in the womb may increase a child's risk for attention deficit/hyperactivity disorder and autism spectrum disorder, suggests a study funded by the National Institutes of Health and the Agency for Health Care Research and Quality. The study was conducted by Xiaobing Wang, M.D., of the Johns Hopkins University Bloomberg School of Public Health, Baltimore, and colleagues. It appears in JAMA Psychiatry. Researchers analyzed data from the Boston Birth Cohort, a long-term study of factors influencing pregnancy and child development. They collected umbilical cord blood from 996 births and measured the amount of acetaminophen and two of its byproducts in each sample. By the time the children were an average of 8.9 years, 25.8% had been diagnosed with ADHD only, 6.6% with ASD only and 4.2% with ADHD and ASD. Read More
---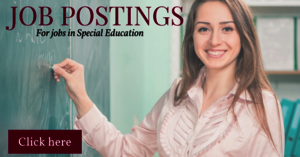 ---
Only About Half of U.S. Children Get Enough Sleep During the Week
Only 48% of school age children in the United States get 9 hours of sleep most weeknights, according to new research being presented at the American Academy of Pediatrics (AAP) 2019 National Conference & Exhibition in New Orleans. Those who do, the study suggests, are significantly more likely to show a positive outlook toward school and other signs of "childhood flourishing," a measure of behavioral and social well-being. "Chronic sleep loss is a serious public health problem among children," said abstract author Hoi See Tsao, MD, FAAP. "Insufficient sleep among adolescent, for example, is associated with physical and mental health consequences including increased risk of depression and obesity and negative effects on mood, attention and academic performance." Read More
---
Major Changes in IEP Diagnosis and Classification for Children with Disabilities Proposed by NASET
The National Association of Special Education Teachers (NASET) is proposing major changes to the existing system in which children with disabilities are diagnosed and classified on EPs (Individual Educational Programs). This new system will provide all professionals working in the field of special education, college students preparing to work with children with special needs, administrators, college professors, parents, and students with disabilities the information necessary to adequately determine the most comprehensive, detailed, and precise diagnoses of disabilities or disorders seen in infants, toddlers, children, and adolescents, particularly in the educational environment. Read More
---
TRIVIA QUESTION OF THE WEEK
Congratulations to: Wendi Schreiter, Jenny Bassford, Latorrya Buie, Jenny Wells, Dane Campbell-Mitchell, Jennifer Buteau, Karen Frantz-Fry, Olumide Akerele, Jenifer Womble-Ericson, Patsy Ray, Cindi Maurice, and Velma Brockman, who all knew the answer to last week's Trivia Question:
In this U.S. Supreme Court Case, the Court addressed the IDEA's stay-put provision, explaining that in enacting stay-put, Congress intended "to strip schools of the unilateral authority they had traditionally employed to exclude disabled students ... from school." The Court also noted that the IEP is the "centerpiece of the [IDEA's] education delivery system" and explained that "Congress repeatedly emphasized throughout the Act the importance and indeed the necessity of parental participation in both the development of the IEP and any subsequent assessments of its effectiveness." What is the name of this famous special education U.S. Supreme Court case?
ANSWER: HONIG v. DOE
This Week's Question:
According to recent research in the field of cardiology, children who are born with heart problems are 32 percent more likely to have this disorder than their typical peers. Unexpectedly, milder defects are strongly linked to the disorder, but more serious ones are not, the researchers found. What is the disorder?
If you know the answer, email us at contactus@naset.org by November 11, 2019. We will acknowledge your correct answer in the next Week in Review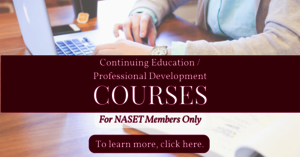 ---
Cycles of Reward: New Insight into ADHD Treatment
Attention-Deficit Hyperactivity Disorder (ADHD) is a widespread condition with complex underlying causes. A stimulant drug called methylphenidate is a common ADHD treatment that impacts the brain's levels of dopamine, a neurotransmitter involved in systems of reward; however, methylphenidate has a potential for abuse, and its therapeutic effects are poorly understood. To explore methylphenidate's varied interactions with dopamine systems in the brain, researchers at the Okinawa Institute of Science and Technology Graduate University (OIST) in collaboration with scientists at the University of Otago and the University of Auckland in New Zealand, investigated the actions of the drug in rats. Using dopamine cell recordings, electrochemical monitoring and computer modeling, they discovered a type of feedback loop that modulates dopamine levels in the rats' brains in response to the drug. This regulatory process may shed light on methylphenidate's therapeutic properties in ADHD. The researchers' findings are published in Progress in Neurobiology. Read More
---
Prenatal Air Pollution Exposure Linked to Infants' Decreased Heart Rate Response to Stress
A mother's exposure to particulate air pollution during pregnancy is associated with reduced cardiac response to stress in six-month-old infants, according to Mount Sinai research published in Environmental Health Perspectives in October. This study is the first to find that particulate air pollution exposure in utero can affect heart rate variability, which is a known risk factor for health issues. Variability in how the heart rate responds to stressful experiences is essential for maintaining optimal functioning of the cardiovascular, respiratory, and digestive systems and also is central to emotional well-being and resilience to stress over one's lifetime. Decreased heart rate variability, as observed in this study, is a known risk factor for mental and physical health problems in later life. Air pollution's negative effect on heart rate variability has previously been found to lead to medical and psychological conditions such as heart disease, asthma, allergies, and mood or behavioral disorders in studies of older children, adolescents, and adults. Read More
---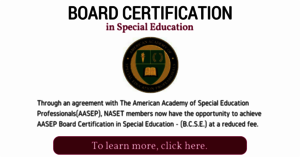 ---
How California Blackouts are Impacting People with Disabilities
The electricity at advocate Yomi Wrong's Oakland, Calif. home has not been shut off despite planned blackouts, so she's able to charge the electric wheelchair she uses to get around. Wrong charged her old backup wheelchair in case she loses power, but some of her friends who live a mile away haven't had power for days after utility Pacific Gas and Electric Company announced outages will affect more than half a million customers. PG&E shut off the power to prevent strong dry winds from sparking wildfires, but Wrong says losing electricity poses life-threatening challenges for people with disabilities. Almost 4.1 million people living in California have a disability, according to state data, and some rely on life-saving machines to dispense medication or control household functions like opening doors. "It assumes that people who are able-bodied or well-resourced would be able to quickly either get backup power or go to hotels or travel to places outside of the planned shut off zones," she says. "And that just is not the reality for anybody with access and functional needs." Read More
---
Parents Object to School Survey that Rates Students on Their Emotional Health
Some Wake County parents are refusing to give permission for teachers to conduct surveys that rate and track the behavioral health of their students. The Wake County school system will have teachers at around 40 schools rate their students on 34 questions, such as how often they've appeared angry, expressed thoughts of hurting themselves, expressed strange or bizarre thoughts, appeared depressed or engaged in risk-taking behavior. School officials say the Behavior Intervention Monitoring System, or BIMAS-2, will help them identify students who are at risk of future academic, behavior or emotional difficulties. "This will help us to figure out how to support the academic and behavioral needs of our students," Paul Koh, Wake's assistant superintendent for student support, said in an interview. Read More
---
Scientists Find Possible Treatment for Muscle Contractures in Childhood Paralysis
When children experience brachial plexus injury at birth, or are born with cerebral palsy, some of the most disabling problems that follow are muscle contractures, or tightness of muscles, that severely restrict limb function. Over time, these muscle contractures disrupt skeletal growth, leading to pain, loss of mobility, and heavy reliance on costly health care and supportive services. Many affected children require surgeries and other treatments that can temporarily relieve symptoms but do not cure the contractures. This lack of effective treatments results from doctors not knowing how muscle contractures form in childhood paralysis. Until now. Experts at Cincinnati Children's report that, in mice, a drug called bortezomib helped re-balance disrupted muscle growth and prevented the contractures that untreated mice displayed. This early-stage success suggests that future generations of children facing these conditions may be treated in new and far more effective ways. Read More
---
Should Preschool Writing be More Communication and Less ABCs?
Writing instruction in early education should be about more than letter formation and penmanship, argue Michigan State University researchers who found preschool teachers don't often encourage writing for communication purposes. "Few teachers in this study think about writing as communication," said Hope Gerde, associate professor in the Department of Human Development and Family Studies. "However, all children have ideas, and when we allow young children to communicate their ideas using whatever type of 'writing' they can produce -- whether it's scribbles, drawing or letter-like formations -- writing is an age-appropriate and engaging endeavor." There's been little research on how preschool teachers view writing in early education, including child interest and enjoyment, she said. But it's important to understand teachers' beliefs because those beliefs influence instruction. In addition, using writing as a communication tool is an effective way to strengthen writing skills at an early age -- which improves academic success. Read More
---
A School Where Good Sportsmanship Means Making Sure Everyone Feels Included
Waialua Elementary School is the first Hawaii elementary school recognized by Special Olympics as a Unified Champion School for how it provides inclusive sports and activities. Special education teacher Kimi Kawachi started the program in 2012 with only two students. Now the whole school is involved. "It's not just about playing sports. Every club is inclusive. Every activity on campus is inclusive. We include everybody across the school," she said. Being a Unified Champion School means Waialua includes children with and without disabilities on combined teams, breaking down barriers. "I get to work in teams that will include me in and not just leave me on the side," fifth-grader Zoey Woods said. Read More
---
Organizations Help People With Disabilities with Housing Rights
An event is trying to help people with disabilities know their rights. In North Dakota, one of the biggest problems is discrimination against people with disabilities. We're here at the Fargo Public library where two organizations are trying to advise people with disabilities to know their rights under the fair housing act. That's when organizations like the High Plains Fair Housing Center and the Freedom Resource Center for Independent Living, Inc. Come in. "We help anybody with any disability live as independently as they can," says Jerry Christiansen, the Accessibility Specialist at Freedom Resource Center for Independent Living. The organization's goal is to counsel and inform the disabled so they can be more knowledgeable when it comes to knowing their rights. Read More
---

---
Analysis Finds Little Evidence to Support Dietary Interventions for Autism
Special diets that eliminate certain foods or contain added supplements have minimal impact on autism traits, according to a review of data from 27 clinical trials. Many families with autistic children ask their doctors about these interventions, believing they can help improve autism traits such as repetitive behaviors. However, the analysis shows that there is little to no scientific evidence to support the bulk of these diets. Only a few supplements, such as omega-3 fatty acids and vitamins B6, B12, C, D and folate, appear to offer small improvements relative to placebos. "We began this work because of a clinical need," says lead researcher Mara Parellada, professor of psychiatry at the Complutense University of Madrid in Spain. "We saw first-hand the number of interventions families were trying and wanted to document the benefits." Read More
---
High Rates of Dementia, Alzheimer's Observed Among Older People with Down Syndrome
A study of Wisconsin Medicaid enrollees with Down syndrome has found that more than half of those ages 55 and older have filed at least three claims for dementia and nearly a third have filed at least three claims for Alzheimer's disease. The analysis was funded by the National Institutes of Health and the Agency for Health Care Research and Quality. It appears in JAMA Neurology. People with Down syndrome are at higher risk for dementia as they age. The study authors noted that nearly all adults with Down syndrome develop neurological changes by age 40, but symptoms may not appear for decades. The authors added that population studies are needed to identify when symptoms begin so that families and health care systems can plan care for people with Down syndrome as they age. Read More
---
Teen Marijuana Use May Have Next-Generation Effects
Substance use at any age has consequences. Studies frequently cite the negative impacts -- and occasionally tout some benefits of limited consumption -- of alcohol and marijuana. What is less known is how patterns of alcohol or marijuana use in one phase of life can affect the next generation, even long after an individual has stopped using. A new study by the University of Washington's Social Development Research Group shows how a parent's use of marijuana, past or present, can influence their child's substance use and well-being. "The really important takeaway is that parent history of marijuana use is an important risk factor for kids," said Marina Epstein, lead author of the study and a project director at the SDRG, which is part of the UW School of Social Work. Read More
---
Honor Society for Special Education Teachers

---
Excluded and Refused Enrolment: Report Shows Illegal Practices Against Students with Disabilities in Australian Schools
More than 12% of students with disability are being refused school enrolment, and over 40% are being excluded from school events and activities. These are some of the findings from a survey published today by the national organization Children and Young People with Disability Australia (CYDA). More than 500 young people with disability, and families of students with disability, shared their experiences with the education system over the past year. The system of both mainstream and segregated schooling is often claimed to be a result of parent choice. But families in the survey said students were denied enrolment for reasons including schools advising they lack the necessary resources. Read More
---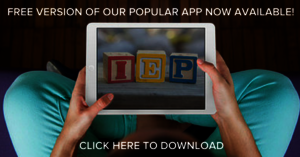 ---
Website Accessibility for People with Disabilities is Still an Issue. Here's Why
It may seem that people with disabilities have made a lot of progress accessing the same resources as people without disabilities. But there's always more ground to cover. Right now there's an important battle playing out online and in the courts IRL, where many businesses are questioning whether they have to make their websites and mobile apps accessible - and disabilities rights advocates are vehemently insisting they do. Recently, the Supreme Court passed on reviewing a case from Domino's, in which the pizza chain argued that the Americans with Disabilities Act, which protects individuals with disabilities against discrimination, doesn't apply to online spaces. This all started back in 2016 when a blind man, Guillermo Robles, sued Domino's when he couldn't order food on their website and mobile app using a screen reader, an assistive device that helps people who are blind read text online. Domino's site, Robles alleged, was incompatible with the device. Read More
---

---
LATEST JOB LISTINGS POSTED ON NASET
* Special Education Teacher - School Steps, an Invo Company, is hiring a Special Education Teacher in San Diego, CA.The qualified Special Education Teacher will teach elementary and/or secondary school subjects including social and prevocational skills to special education students with a variety of neurological, learning, and social/emotional disabilities. To learn more - Click here
* Special Education Teacher - The Pinnacle School, a private, special education day school for college-bound students in grades 2 through 12, seeks a Lower and Middle School Special Education Teacher for a full-time, school-based position (10 months). The Special Education Teacher will provide high quality, data-driven instruction to students aligned with the school's mission and philosophy. To learn more - Click here
* Special Education Teacher - Eastern Illinois Area of Special Education (Charleston, IL). Spec. Ed. Teacher. Develop materials for indiv. programs, goals/objectives for students, and evaluate acad/therapeutic/social growth for Spec. Ed students (K - age 21). Keep records and progress reports. Give standardized tests, other evaluative materials, maintain IEPs. To learn more - Click here
* Teacher - Under general supervision, plans and implements academic lessons, activities and plans for students in an assigned program. Assesses student's academic abilities and educational needs; develops goals and objectives for the academic portion of the student's IEPs. Develops, plans and implements lesson plans that meet identified goals and which incorporate student behavioral characteristics and communication abilities. To learn more - Click here
* Special Ed Teacher-Certified - The Home for Little Wanderers Southeast Campus seeks a SPED Teacher for their Plymouth-based program. Under the direction of the Principal, the Teacher leads development and implementation of curricula to multiple small-ratio, therapeutic classrooms of special education students primarily presenting with emotional impairments and performing at varying academic levels. To learn more - Click hereÂ
* Special Ed Teacher - The Home at Walpole seeks a Special Education Teacher for their Massachusetts Chapter 766 Special Education School, Clifford Academy. Clifford Academy provides a year-round engaging and comprehensive program focused on education, career development, recreation/fitness, and an individualized therapeutic approach. To Learn more - Click here
* Special Education Teacher - Wake up every morning knowing you have the power and the tools to change lives. EBS is the employer of choice for special education teachers who truly want to help children learn, evolve, and grow. Join us, and we'll give you everything you need to fuel your passion as a special education teacher. To learn more - Click here
If you are an Employer looking for excellent special education staff - Click here for more information
---
Food For Thought..........
When virtues are pointed out first, flaws seem less insurmountable.
Judith Martin
---