Week in Review - May 31, 2019

NASET
WEEK IN REVIEW
National Association of Special Education Teachers
May 31, 2019 Vol 15 Issue #22
---
Dear NASET Members and Guests,

Welcome to NASET's WEEK in REVIEW. Here, we provide you with the latest publications fromNASET to read and or download, as well as some of the most interesting articles that have happened this week in the field of special education. We hope you enjoy this publication. Feel free to send us articles for this publication or let us know your thoughts about the WEEK in REVIEW at news@naset.org. Have a great weekend.

Sincerely,
---

---
NEW THIS WEEK ON NASET
June 2019 - NASET's Special Educator e-Journal
Table of Contents
---
Access to this Months E-Journal Publication: Click Here
---
NASET, Along with Seventy-Four (74) Other Education Organizations Sign on to AAE Foundation's Letter on Teacher Diversity
The Association of American Educators Foundation, a 501(c)(3) educational foundation supporting the mission of the Association of American Educators (AAE), a national non-union professional association, has sent a letter signed by more than seventy-five education organizations to Secretary of Education Betsy DeVos and leaders in Congress calling for their help in addressing the lack of teacher diversity in our nation's classrooms. The letter, citing federal data and university studies, reports that 53 percent of public school students are children of color, while only 18 percent of teachers identify as a person of color. Studies reveal this disparity causes overall lower student achievement and outcomes, especially in populations of at-risk students and students of color. The letter states, "We believe that increasing teacher diversity elevates the teaching profession and improves the lives and outcomes of all students," and calls on all parties involved to play a role in addressing the problem and volunteers the services of the undersigned organizations to help Congress and the Department of Education determine how proposed regulations and legislation may increase or decrease teacher diversity. Read More
---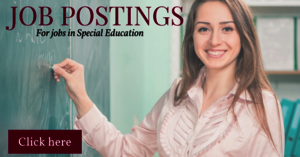 ---
Elementary School Aims to be More Inclusive
An elementary school is being recognized for its focus on social inclusion and bringing students with and without intellectual disabilities together through sports and education programs. Jefferson Elementary school is the first Special Olympics Unified Champion School in Stevens Point. They are also in the home stretch of working to raise $55,000 to provide handicap accessible surface to their playground. 6th graders at the school came up with the idea to help their fellow students. "Last year they identified that wood chips are hard for kids with special needs to get around on and they wanted to do something that would make it more unified for all students. So they started a letter writing campaign to get money for that poured rubber surface," explained Kim Boden, 6th grade teacher at Jefferson Elementary. Read More
---
Children with Cancer Wait an Average of 6.5 Years Longer than Adults to Access New Drugs
Cancer drugs approved by the U.S. Food and Drug Administration (FDA) took a median of 6.5 years to go from the first clinical trial in adults to the first trial in children, according to a study at the Dana-Farber/Boston Children's Cancer and Blood Disorders Center. The study was published in the May issue of the European Journal of Cancer. "Despite knowing that these agents are effective anticancer drugs, it's taking too long to even start studying these therapies in children," says Steven G. DuBois, MD, Dana-Farber/Boston Children's Cancer and Blood Disorders Center, corresponding author on the study. "As a doctor taking care of young cancer patients, this is tremendously frustrating. If I were a parent of a child with cancer, I wouldn't stand for this." Read More
---
Children of Both Young and Old Parents Share Risk for Certain Neurodevelopment Disorders
Results of a new study in the Journal of the American Academy of Child and Adolescent Psychiatry (JAACAP), published by Elsevier, reports that parental age is linked to the risk for the development of neuropsychiatric disorders in children, including autism spectrum disorder (ASD); attention-deficit/hyperactivity disorder (ADHD); obsessive-compulsive disorder (OCD); and Tourette's disorder/chronic tic disorder (TD/CT). Both young and old parental age, at conception, has previously shown an increased risk of several neuropsychiatric disorders in offspring, including ASD, ADHD and schizophrenia. The study provides novel evidence about the connection between age at parenthood and risk for TD/CT and OCD in children, validating previously reported associations between younger parental age and ADHD, and older parental age and ASD. Read More
---

---
TRIVIA QUESTION OF THE WEEK
Congratulations to: Cora Hidge, Cindi Maurice, Christa Pius, Rebekah Wallis, Meladee McCarty, Denise Keeling, Patsy Ray, and Olumide Akerele who all knew the answer to this week's trivia question:
According to research done at Kennedy Krieger Institute in Baltimore, Maryland, about 10 percent of children with this disorder have suicidal thoughts and behaviors. Nearly all of these children have co-occurring psychiatric conditions, and 81 percent receive mental health services. There are still 19 percent of children with this disorder who are receiving no specialized mental health care, despite the fact that they're having suicide risk. What is the disorder?
Answer: AUTISM SPECTRUM DISORDER
This Week's Trivia Question:
There's a new face on Sesame Street. The Sesame Street Workshop ("Sesame Street") recently welcomed a new character to its TV show, Karli. Karli is a green Muppet with fluffy pigtails and she is the latest newcomer in an effort to make Sesame Street more inclusive. What makes Karli unique to the Sesame Street family?
If you know the answer to this week's trivia questions, email it to us at contactus@naset.org by June 3, 2019. If you are correct, you will be acknowledged in next week's NASET's Week in Review
---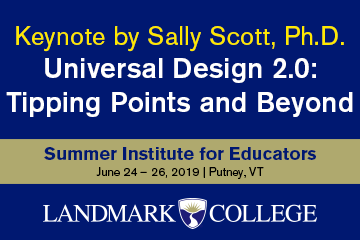 ---
Young Children Willing to Punish Misbehavior, Even at Personal Cost
Children as young as three years old are willing to punish others' bad behavior, even at personal cost, finds a new study by psychology researchers at New York University. The work adds to growing evidence that human beings distinguish between right and wrong at a very young age and are willing to pay a personal cost to encourage positive behavior in others. "Morality is about more than just doing good oneself -- it is also about encouraging good behavior in others," says lead author Daniel Yudkin, a postdoctoral researcher at Yale University and an NYU doctoral student at the time of the study, which appears in the Journal of Experimental Psychology. "These results highlight a distinctly human aspect of moral behavior." The scientists, who included NYU psychology professors Marjorie Rhodes and Jay Van Bavel, sought to better understand a uniquely human trait: our willingness to punish, at personal cost, "bad actors" who haven't harmed us directly. Read More
---
Children Who Walk to School Less Likely to be Overweight or Obese
Children who regularly walk or cycle to school are less likely to be overweight or obese than those who travel by car or public transport, a new study suggests. Based on results from more than 2000 primary-age schoolchildren from across London, the researchers found that walking or cycling to school is a strong predictor of obesity levels, a result which was consistent across neighborhoods, ethnicities and socioeconomic backgrounds. The results are reported in the journal BMC Public Health. The study, led by researchers from the University of Cambridge, is the first to assess the impact of physical activity on childhood overweight and obesity levels for primary schoolchildren by simultaneously relating two of the main types of extracurricular physical activity: daily commuting to school and frequency of participation in sport. Read More
---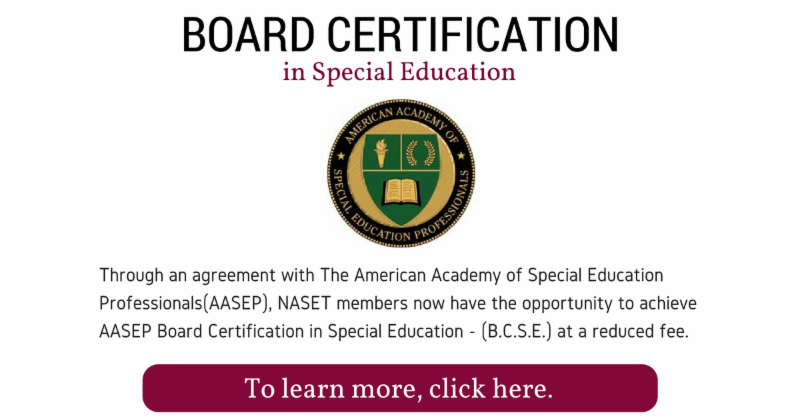 ---
Single-Cell Analysis Suggests Brain Signaling Problems in Autism
Autism affects at least 2 percent of children in the United States - an estimated 1 in 59. This is challenging for both the children and their parents or caregivers. What's worse is that there are no drugs that treat the main traits of autism. That is in large part because we still don't fully understand how autism develops and alters normal brain function. One of the main reasons it is hard to decipher the processes that cause the condition is that it is highly variable. So how do we understand how autism changes the brain? Using a new technology called single-nucleus RNA sequencing, we analyzed the chemistry inside specific brain cells from both typical people and those with autism and identified dramatic differences that may cause the condition. These autism-specific differences could provide valuable new targets for drug development. Read More
---
Black Children Often Diagnosed with Autism Later than Others
Shaniel Miles is a mother of three children, and now an expert and advocate - by necessity - on autism. Three years ago, when Miles took her then 5-year-old son Geremy for his check-up she was told he was just fine, even though he wasn't speaking much. The doctor told her, "He'll catch up. Boys are just slower." Later that year, Geremy entered kindergarten. His teachers never complained about him, but they also never let Miles know that Geremy still wasn't speaking or socializing with classmates. At the end of the school year, Geremy was held back. "I thought it was so that he could mature a little bit more," Miles said. "He was doing okay in school. Anything he learned in those early years, he learned because I taught him myself at home. He understood what was going on. We just thought he didn't like to talk much." Read More
---
Annual Special Education Law Offering at Lehigh
Lehigh University's week-long (June 23-28) Special Education Law Symposium returns to its Bethlehem, PA campus with 8 all-new, 3-hour "hot" topics fresh from the national case law and attorney practice. From 11 states, 19 attorneys (both sides) will offer lectures, legal outlines, and the opportunity for registrant participation. Basic track of IDEA foundation topics also an option. Overlapping with the Symposium, Dr. Perry Zirkel (PA), Julie Weatherly (AL), and Lisa Hardcastle (TX) headline a separable Section 504 Coordinators Institute (June 27-28) at a special rate. Per day Symposium registration available. Graduate credit or continuing education credit options. Keynote address by Laurie VanderPloeg, OSEP director. For Symposium schedule, registration information, faculty, and content, see the Symposium website: go.lehigh.edu/spedlaw
---
Overhaul of Vermont's Special Education System May Need to Wait a Year
Lawmakers are poised to delay implementation of Act 173, a massive overhaul of the state's special education system passed just last year. A panel tasked by the Legislature with advising the state about the law's rollout came to the Statehouse this spring to tell lawmakers the state just wasn't ready and that the law's effective date should be moved by a year. The request got push back from the Agency of Education, which argued the state could save millions by moving according to schedule. And the deferral request nearly fell prey to a spat between the House and Senate Education Committee chairs, who otherwise appeared to agree a delay was necessary. But language proposed by House Education chairwoman Kate Webb, D-Shelburne, to delay key sections of Act 173 - including around rule-making and funding shifts - now has been included in the budget bill, a frequent repository for last-minute legislative requests. Read More
---
In Wisconsin, after 10 years without an Increase, Lawmakers Aim to Boost Special Education Funding
Could this be the year Wisconsin lawmakers increase funding for special education? Some school administrators believe so. It's been 10 years since lawmakers increased K-12 special education funds. Now, the costs are rising and districts are facing tough choices about how to spend their money. The Director of Student Services at Middleton-Cross Plains School District says she's been waiting for years to finally see lawmakers make special education a top priority. "I would say it's about time, I think that I wouldn't be alone in thanking Governor Evers for bringing attention to a much-needed area of concern," said Barb Buffington. Governor Evers proposed a $606 million increase for special education, but on Wednesday Republicans introduced far less. Assembly Republicans announced a $50 million increase, but still an increase Buffington says is better than none. Read More
---

---
Hypertension Found in Children Exposed to Flower Pesticides
In a study published online May 21, 2019 in the journal Environmental Research, researchers at University of California San Diego School of Medicine found higher blood pressure and pesticide exposures in children associated with a heightened pesticide spraying period around the Mother's Day flower harvest. This study involved boys and girls living near flower crops in Ecuador. Mother's Day is celebrated in May in most of the world and is a holiday with one of the highest sales of flowers. Ecuador is among the largest commercial flower growers in the world, with significant rose exports to North America, Europe and Asia. Commercial rose production relies on the use of insecticides, fungicides and other pest controls, but little is known about their human health effects. Read More
---
Infants Later Diagnosed with Autism Seldom Initiate Joint Attention
In typical development, both infants and their parents flexibly use verbal and non-verbal behaviors to establish frequent episodes of joint attention, such as when a child follows her parent's gaze to look at an airplane in the sky. A new study published in Biological Psychiatry shows that infants who are later diagnosed with autism react adequately when others initiate joint attention, but seldom actively seek to establish such episodes themselves. This finding provides support for the view that children with autism have reduced social motivation already as infants. In the new study, the researchers investigated joint attention skills in 10-month-old infants. Joint attention means that one attends to the same objects and events as other people, which is critical both when infants learn about their environment and for their language development. Read More
---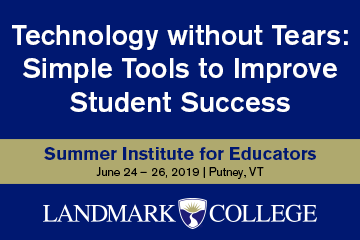 ---
Residential Child Care Project Addresses Emotional Pain without Causing It
A model of care for children's residential agencies takes children's emotional pain into account and emphasizes the bond between the children and their caregivers. The model was developed over nearly 15 years by the Residential Child Care Project at Cornell University. In the four-year study at 13 facilities, the Children and Residential Experiences (CARE) model reduced behavioral incidents and improved their relationships with caregivers. "The ability to deal with children's psycho-emotional pain without inflicting additional painful experiences on them is one of the biggest challenges for caregivers and therapeutic residential care," the authors wrote. Co-authors Martha Holden, project director of the Residential Child Care Project, and Deborah Sellers, the project's director of research, said most children and young people in residential programs have had traumatic experiences such as severe loss, neglect, rejection and abuse. Unfortunately, many agencies lack a comprehensive vision of how to help the children change and grow. Read More
---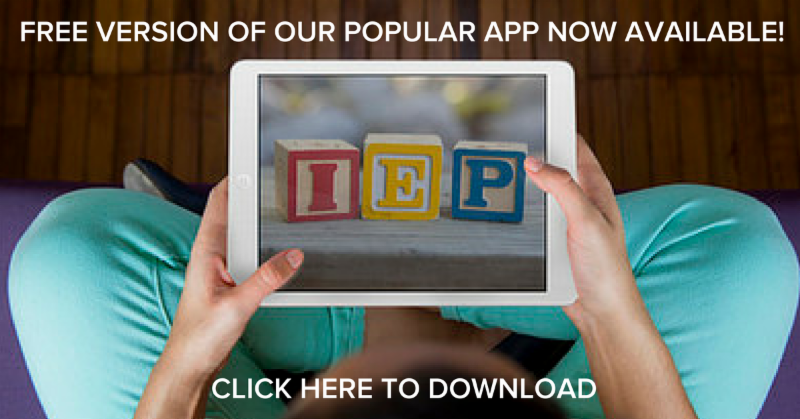 ---
Graduation Can be a Bittersweet Milestone for Young Adults with Developmental Disabilities
It's high school graduation season, which is an exciting time for young adults about to step out into the real world. But for young adults with developmental disabilities and their families, that excitement can be tempered by a fear of what's next. The end of high school also means the end of support services that public schools provide, often leaving families with a difficult dilemma - what can we do to continue our young adult's growth when they may not be equipped to live completely on their own? Fortunately, adults with developmental disabilities have options - including facilities such as Treasure House. Treasure House is a supportive living community for young adults with intellectual and developmental disabilities. Read More
---

---
LATEST JOB LISTINGS POSTED ON NASET
* Special Education Teacher - Growth Public Schools (GPS) seeks Special Education Teachers to encourage a culture of mutual respect & equitable practice and exhibit knowledge of student cognitive development and various learning. Communicate effectively with students and families about classroom activities and student progress. To learn more - Click here
* Chief Clinical Officer - Criterion Child Enrichment is conducting a search for a Chief Clinical Officer (CCO). Founded in 1985 as a not-for-profit organization, Criterion has served families for over 30 years and is a leading provider of early childhood education and early intervention services in Massachusetts. The Chief Clinical Officer will work in partnership with the agency's Chief Administrative Officer to oversee operation of programs fulfilling Criterion's Mission and Strategic Plans. To learn more - Click here
* Rivermont Schools - Special Education TEACHER positions available! - Now is a great time to join Rivermont Schools. Currently offering a $2,000 sign-on bonus and reimbursement of relocation expenses for Special Education Teachers! Rivermont Schools are private, nonprofit, special education day schools with campuses across Virginia. To learn more - Click here
* Student Services Administrator - Monitors compliance with IDEA, ADA, OCR, CRDC, and other relevant Special Education and/or English learner regulations for the purpose of ensuring ECS schools are in compliance with federal and state regulations. Assist in the updating of all policies and procedures for ECS that adheres to mandates pertaining to English learners and students with disabilities. To learn more - Click here
* Special Education Teacher - Cozad Community Schools, an AdvancEd School District, having excellent facilities, utilizing a Professional Learning Community structure, technologically strong, and intent on growing leaders, is accepting applications for a high school special education teacher opening for the 2019-2020 school year. To learn more - Click here
* Teacher - Special Education (All Areas) - Approximately 100 positions! - We are looking for highly motivated and skilled talent to join our team at District of Columbia Public Schools (DCPS). We seek individuals who are passionate about transforming the DC school system and making a signifcant difference in the lives of public school students, parents, principals, teachers, and central once employees. To learn more - Click here
* Special Education Teachers - Responsible for providing an educational atmosphere where students have the opportunity to fulfill their potential for intellectual, emotional, physical, spiritual and psychological growth. This person is responsible for organizing and implementing an instructional program that will maximize the learning experience of students with special needs. To learn more - Click here
If you are an Employer looking for excellent special education staff - Click here for more information
---
Food For Thought..........
Opt for kindness wherever possible.
Isabella Koldras
---