Week in Review - May 24, 2019

NASET
WEEK IN REVIEW
National Association of Special Education Teachers
May 24, 2019 Vol 15 Issue #21
---

---
Dear NASET Members and Guests,

Welcome to NASET's WEEK in REVIEW. Here, we provide you with the latest publications fromNASET to read and or download, as well as some of the most interesting articles that have happened this week in the field of special education. We hope you enjoy this publication. Feel free to send us articles for this publication or let us know your thoughts about the WEEK in REVIEW at news@naset.org. Have a great weekend.

Sincerely,
---
NEW THIS WEEK ON NASET
NASET's Autism Spectrum Disorder series
The Impact of Assistive Technology on Autism Spectrum Disorder: A Systematic Review
---
This issue of NASET's Autism Spectrum Disorder series was written by Angela Bollin, BS TR, CTRS, Julia VanderMolen, Ph.D, and Taylor Bierwagen and published in the Spring 2018 edition of JAASEP. The purpose of their research was to review the assistive technology (AT) specific assessment models and instruments that have been developed for children with Autism Spectrum Disorder (ASD) in order to provide an overview of the strategies to be employed in rehabilitation and education. Three electronic databases were searched for peer-reviewed studies investigating children with Autism Spectrum Disorder (ASD) and the use of assistive technology to assist with speech difficulties, little social interaction, and poor motor skills. Relevant studies were independently reviewed and appraised by three reviewers. Methodological quality was quantified using the American Speech-Language-Hearing Association's levels of evidence. In total, 21 studies were included in the review. The authors argue that there is a need to develop a more thorough guide for AT professionals in the process of AT assessment for children with Autism Spectrum Disorder. Read More
---
Google, DonorsChoose Partner to Fund Culturally Responsive Classroom Materials
About two-and-a-half years ago, staff at the nonprofit crowdfunding platform DonorsChoose.org began to notice an uptick in teacher requests for resources in which students could "see themselves"-that was the key phrase that kept coming up. That upward trend has continued: Since 2016, such requests have increased 117 percent. And DonorsChoose is taking note. On Thursday, the organization announced the launch of #ISeeMe, a campaign aimed at boosting the amount of culturally responsive materials in U.S. classrooms. These include items like books written by authors of color, or other resources featuring figures from diverse backgrounds. Read More
---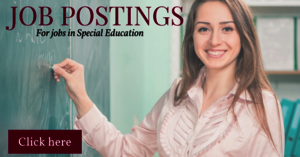 ---
Autism May Be Diagnosed by Age Two
Clinicians can reliably diagnose autism in some toddlers roughly two years earlier than the typical age of diagnosis, a new study suggests. The researchers assessed more than 1,200 toddlers for autism at least twice using standard diagnostic tools. They diagnosed roughly one in three with the condition by age 2; 84 percent of these toddlers retained the label at their last visit, which was at age 3 on average. The finding suggests clinicians should take autism traits in toddlers seriously, says co-lead researcher Karen Pierce, professor of neurosciences at the University of California, San Diego. "If children meet criteria and they do show signs and symptoms, don't wait; let's get them the help and the treatment that they need," Pierce says. Read More
---
Children Who Use Asthma Tracking App have Better Disease Control and Fewer Hospital Visits
An app that allows parents and doctors to monitor a child's asthma has a big impact on managing the disease. When families monitored symptoms with eAsthma Tracker and adjusted care accordingly, children had better asthma control and made fewer visits to the emergency department. Using the app also meant that children missed fewer days of school and parents took fewer days off work, improving quality of life. Results of the study were published online in the journal Pediatrics. "It's exciting to see that using an effective app can not only help improve the lives of children with asthma and their parents, but also allow their providers to give optimal care," says the study's lead author and University of Utah Health professor of pediatrics Flory Nkoy, MD, MS, MPH. He and his team created the app and carried out the research along with collaborators at Intermountain Healthcare and Parent Partners in Salt Lake City. Read More
---
Brain Changes in Autism Traced to Specific Cell Types
Changes in gene activity in specific brain cells are associated with the severity of autism in children and young adults with the disorder, according to a UC San Francisco study of postmortem brain tissue. The study's new insights into how specific changes in gene expression contribute to the disease's symptoms by altering the function of brain circuits provides an important foundation for the development of treatments for the disorder, the authors say. Scientists have learned in recent years that autism spectrum disorders (ASDs) are typically caused by changes in the genetic instructions for how the developing brain wires itself up, beginning in the second trimester of pregnancy and continuing through early childhood. Read More
---

---
TRIVIA QUESTION OF THE WEEK
Congratulations to: Debra Allred, Olumide Akerele, Patsy Ray, Rebekah Wallis, Melody Owens, Jennifer Womble-Ericson, Chiquita Almo, Lauara Iatrou, Cindi Maurice, Zenaida Lemus, Rahul Ganguly, and Christa Pius who all knew the answer to this week's trivia question:
What is the name of the neurological disorder characterized by the inability to recognize faces, also known as face blindness or facial agnosia?
Answer: PROSOPAGNOSIA
This Week's Trivia Question:
According to research done at Kennedy Krieger Institute in Baltimore, Maryland, about 10 percent of children with this disorder have suicidal thoughts and behaviors. Nearly all of these children have co-occurring psychiatric conditions, and 81 percent receive mental health services. There are still 19 percent of children with this disorder who are receiving no specialized mental health care, despite the fact that they're having suicide risk. What is the disorder?
If you know the answer to this week's trivia questions, email it to us at contactus@naset.org by May 28, 2019. If you are correct, you will be acknowledged in next week's NASET's Week in Review
---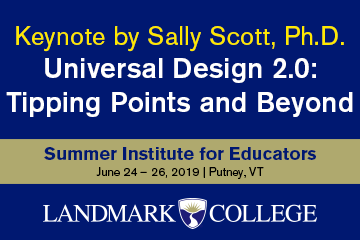 ---
Patients with Both Schizophrenia and Epilepsy Die Alarmingly Early
Patients who suffer from schizophrenia and epilepsy are particularly vulnerable. In the study, the researchers followed people and classified them according to whether they were diagnosed with epilepsy, schizophrenia or the combination of epilepsy and schizophrenia on their twenty-fifth birthday. "There was an exceedingly high mortality rate among people with these disorders, particularly those who suffer from the combination of epilepsy and schizophrenia. More than 25 per cent of them die between the ages of 25-50," says Jakob Christensen, who is one of the researchers behind the study. Read More
---
Telehealth Use Soars as Consumers Acclimate to its Convenience
Telemedicine is on the rise in upstate New York, nearly tripling in use over the past two years, according to Rochester, N.Y.-based Excellus BlueCross BlueShield. Excellus, an independent licensee of the Blue Cross Blue Shield Association and a nonprofit health plan with 1.5 million upstate New York members, names awareness and increased availability of reimbursement as reasons for the increase. According to Excellus, its members made 14,790 telemedicine visits in 2018-up from 5,137 in 2016. "Extrapolating our experience to the state as a whole, we estimate that New Yorkers made more than 180,000 telemedicine visits last year, leading us to the conclusion that this additional method of receiving care is quickly emerging," says Stephen Cohen, MD, senior vice president and corporate medical director for Excellus BCBS. Read More
---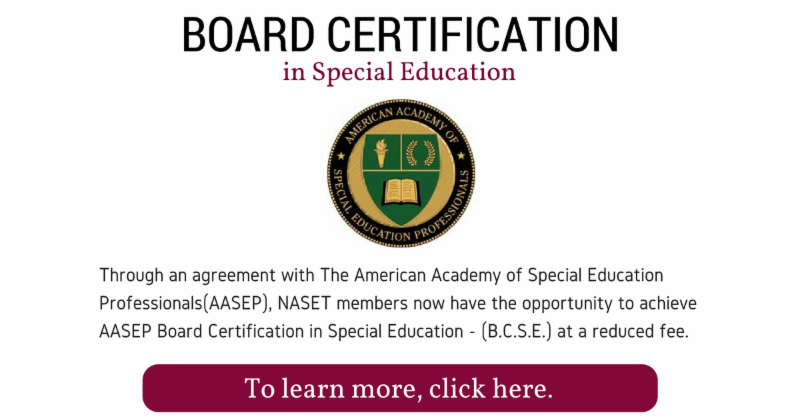 ---
Young Adults Distressed by Labels of Narcissism, Entitlement
Young adults both believe and react negatively to messages that members of their age group are more entitled and narcissistic than other living generations, suggests new research presented by Joshua Grubbs of Bowling Green State University, Ohio, and colleagues in the open access journal PLOS ONE on May 15, 2019. Academic reports and popular literature have contributed to the widespread idea that emerging adults -- people transitioning from adolescence to young adulthood -- are more entitled and narcissistic than are other modern age groups. Whether such labels are accurate is extensively debated among researchers, but few have examined how emerging adults react to these labels. Read More
---
Emergency Preparedness Drills Focus on Assisting People with Disabilities
First responders and medical professionals gathered inside Altoona's Transformation Church early Wednesday, putting community members through disaster scenarios. Organizers say people were shocked by how much they learned. "In an emergency situation, statistics show the people with disabilities are vulnerable because they don't know what to do and they haven't been educated," said Maria Brandt, executive director for The ARC of Blair County. "They are very reliant on others." That's why The ARC of Blair County partnered with first responders to give people with disabilities a chance to prepare for life-threatening events. Read More
---
U.S. College Admissions Scandal Means More Skepticism of Genuine Invisible Disabilities
Many have been shocked or disgusted to see a parade of privileged U.S. parents face charges after an alleged $20 million in bribes was paid between 2011 and 2018 by people seeking to cheat the normal college admissions process. Admissions consultant William Singer is alleged to have helped his clients game the admissions system, including advising parents to get medical documentation stating their child had a learning disability, which can give students more time on tests or allow test-taking without regular supervision. Abuses of disability diagnoses like these cheat students with genuine disabilities who may now be more likely to face skepticism about their diagnoses or be forced to revisit struggles they faced regarding accommodations. They also spotlight larger questions of fairness regarding accommodations for invisible disabilities in post-secondary education. Read More
---

---
Spotlighting the 'Abilities' in 'Disabilities'
The power of sport can help make global sustainable development a reality, and such power transcends cultural, linguistic and even physical barriers. In recent years, disabled athletes have gained greater visibility-an essential step in recognizing their talent, abilities, and importance. In December, the United Nations General Assembly formally recognized the power of sport as an "enabler" of the Sustainable Development Goals (SDGs), including the "invaluable contribution" of the Paralympic Movement in promoting peace, development, and greater inclusion. Read More
---
Idaho Filmmaker Looking to Cast People with Disabilities in New Movie
An Idaho filmmaker is looking for people with disabilities to cast in his latest project. "Making Sense" is set to begin production this month and will be shot entirely in the Gem State. It is directed and produced by Gregory Bayne and is based on a screenplay from Doug Cole. Cole is the co-founder of Includeability Inc., an Idaho nonprofit that promotes inclusion of people with disabilities in arts and sports. "I was drawn to the boldness of the concept and to the notion that people with disabilities are not damaged, but rather have skills that are remarkable," said Bayne. "I'm delighted to be part of a film that will inspire the cast and crew and hopefully audiences everywhere." Producers say they are looking for actors of all abilities and people with disabilities to star in lead and supporting roles. Read More
---
Preschoolers Who Watch TV Sleep Less
Preschoolers who watch TV sleep significantly less than those who don't, according to new research by University of Massachusetts Amherst neuroscientist Rebecca Spencer and developmental science graduate student Abigail Helm. More surprising to Spencer, known for her groundbreaking research into the role of naps in children's memory and learning, 36 percent of 3- to 5-year-olds had TVs in their bedroom, and a third of those kids fell asleep with the TV on, often watching stimulating or violent adult programming. The study, published in Sleep Health, the journal of the National Sleep Foundation, suggests that TV use by young children affects the quality and duration of sleep, measured for the first time by an actigraphic device kids wore like a watch on their wrist. Moreover, while daytime napping was found to increase among the kids who watched the most TV, it did not fully compensate for the lost sleep at night. Read More
---
Being Bullied as a Teen is Associated with Growing Up in Areas of Income Inequality
Growing up in areas with income inequality is associated with being bullied, according to a new study, which surveyed approximately 874,000 children in 40 medium and high income countries in Europe, North America and Israel. The study, published today in the journal JAMA Pediatrics, was conducted by an international team led by Prof. Frank Elgar, of Mcgill University, and other Canadian researchers together with scholars from Ireland, Poland, Romania and Israel. The researchers utilized 35 years of data from the World Health Organization's Health Behaviors in School Aged Children (HBSC) study, a survey carried out every four years. Read More
---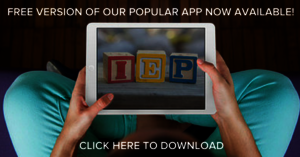 ---
Speech Recognition Technology is not a Solution for Poor Readers
Could artificial intelligence be a solution for people who cannot read well (functional illiterates) or those who cannot read at all (complete illiterates)? According to psycholinguists, speech technology should never replace learning how to read. Researchers argue that literacy leads to a better understanding of speech because good readers are good at predicting words. Even today about one in five humans is considered to be 'low literate' or illiterate; they cannot read or write simple statements about everyday life. Low literacy can be due to no or little reading practice or reading impairments such as dyslexia. For developing countries with low literacy rates, voice recognition has been hailed as a solution by companies such as Google, calling it 'the next big leap in technology'. But is speech technology really the solution for low literacy? Read More
---
Receiving Weekend Food Improves School Attendance Among Children Living with Hunger
Children living in food-insecure households are more likely to attend school on Fridays if they're participating in a food-distribution program that provides them with backpacks of meals for the weekend, researchers at the University of Illinois found in a new study. Students participating in the BackPack food program missed one Friday on average during the school year, about the same rate as the 155 children in the comparison group, said Barbara H. Fiese, the first author of the study and the director of the U. of I.'s Family Resiliency Center. The study included 444 students at 16 schools in east central Illinois. Of these students, 289 were participants in Feeding America's BackPack Program, a national initiative that provides children in food-insecure households with backpacks containing nutritious, easy-to-prepare meals to eat over the weekend. Read More
---
Does the Hospitality and Service Industries Need More People with Disabilities?
Over the last week I've been traveling around India conducting a series of workshops for the customers of one of my clients. While staying at the Novotel Aerocity in New Delhi, I noticed a couple of things that, I believed, both enhanced my experience and were worth sharing. The first was that all of the reception and bar staff had badges on their uniforms that highlighted not only their name but also their interests and passions. For example, Ansh, the young man that checked me into the hotel, in addition to his name badge also had a badge on his jacket that said he loved football (soccer). Read More
---

---
LATEST JOB LISTINGS POSTED ON NASET
* Special Education Teacher - Cozad Community Schools, an AdvancEd School District, having excellent facilities, utilizing a Professional Learning Community structure, technologically strong, and intent on growing leaders, is accepting applications for a high school special education teacher opening for the 2019-2020 school year. To learn more - Click here
* Coordinator of Learning Services/Learning Specialist - Trinity School is seeking a certified Learning Specialist to lead a small team of specialists in the role of Coordinator of Learning Services. The ideal candidate is one who has taught in a variety of settings; a range of ages; and used different approaches. This person knows about remediation and how to provide strategies for students and teachers through direct and indirect services. To learn more - Click here
* Chief Clinical Officer - Criterion Child Enrichment is conducting a search for a Chief Clinical Officer (CCO). Founded in 1985 as a not-for-profit organization, Criterion has served families for over 30 years and is a leading provider of early childhood education and early intervention services in Massachusetts. The Chief Clinical Officer will work in partnership with the agency's Chief Administrative Officer to oversee operation of programs fulfilling Criterion's Mission and Strategic Plans. To learn more - Click here
* Teacher - Special Education (All Areas) - Approximately 100 positions! - We are looking for highly motivated and skilled talent to join our team at District of Columbia Public Schools (DCPS). We seek individuals who are passionate about transforming the DC school system and making a signifcant difference in the lives of public school students, parents, principals, teachers, and central once employees. To learn more - Click here
* Special Education Teachers - Responsible for providing an educational atmosphere where students have the opportunity to fulfill their potential for intellectual, emotional, physical, spiritual and psychological growth. This person is responsible for organizing and implementing an instructional program that will maximize the learning experience of students with special needs. To learn more - Click here
If you are an Employer looking for excellent special education staff - Click here for more information
---
Food For Thought..........
It is easier to build strong children than to repair broken men.
Frederick Douglass
---