Week in Review - May 17, 2019

NASET
WEEK IN REVIEW
National Association of Special Education Teachers
May 17, 2019 Vol 15 Issue #20
---
Dear NASET Members and Guests,

Welcome to NASET's WEEK in REVIEW. Here, we provide you with the latest publications fromNASET to read and or download, as well as some of the most interesting articles that have happened this week in the field of special education. We hope you enjoy this publication. Feel free to send us articles for this publication or let us know your thoughts about the WEEK in REVIEW at news@naset.org. Have a great weekend.

Sincerely,
---
NEW THIS WEEK ON NASET
WORKING WITH PARAPROFESSIONALS IN YOUR SCHOOL
Perspectives on Current Practices and Barriers to Training for Paraeducators of Students with Autism in Inclusive Settings
---
Both the No Child Left Behind (NCLB) legislation and the Least Restrictive Environment (LRE) clause within Individuals with Disabilities Education Act (IDEA) of 2004 have impacted the educational service delivery for students with disabilities and the paraeducators that provide support services. As more schools turn to inclusionary practices, the impetus for highly trained paraeducators becomes of even more importance. This article was written by Emily Eyrolles Sobeck, Ph. D and Rachel Robertson, Ph.D., BCBA-D and published in the Winter 2019 edition of JAASEP. The purpose of this mixed-methodology survey study was to identify the current practices and barriers of training for paraeducators who work with students with autism in inclusive settings and to compare and contrast the perspectives of principals, special education teachers, and paraeducators regarding these practices and barriers. This survey included 96 participants across the three participant groups. Discussion centers on the inadequate amount of training paraeducators receive, confusion on who is responsible for providing paraeducator training, the use of ineffective training methods, and making paraeducators a priority within the school structure. Read More
---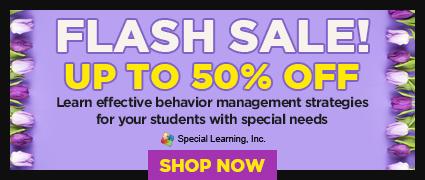 ---
Here's How the College Admission Scandal Impacted Students with Disabilities
As the recent college admission scandal unraveled, many were shocked to learn some of the families allegedly sought to have their children diagnosed with a disability. This has students with disabilities and disability rights advocates angry and outraged. Students with learning differences fear they will be the ones who suffer the backlash. PIX11 takes a closer look at why the widening scandal could spell trouble for millions of students with real disabilities. With allegations that wealthy and influential families found ways to "beat the system" to get their children into the country's most elite colleges and universities, the scandal rocked the nation. Read More
---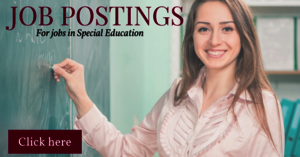 ---
The Magical Thinking of ADHD Brains - and How It Drives Our Kids' Lies
We were nearing the end of a very long day. My 4 year old clung to my thigh like a monkey to a flagpole, wailing because mommy was going to a PTA meeting after dinner. My 6 year old shouted "Mom, look at my LEGO ship" in machine-gun rapid fire, unsuccessful in attracting my attention because I only had eyes for my 8 year old - the one with attention deficit disorder. She looked back at me through an unbrushed nest of hair piled atop her sinewy frame, holding a thick, black marker, standing next to one of my brand-new dining chairs. I had absolutely no business buying sand-colored, upholstered chairs, as if I lived in some other house with well-behaved kids and relaxed grown-ups. And, as my eyes fell to the thick black line drawn on the back of my pretty new chair, I realized my daughter had just proven that fact. Read More
---
Possible Link Between Autism and Antidepressants use During Pregnancy
An international team led by Duke-NUS Medical School has found a potential link between autistic-like behavior in adult mice and exposure to a common antidepressant in the womb. They also identified a treatment that helped improve memory loss and social interactions, according to the new study published in the journal Molecular Brain. Antidepressants are commonly prescribed for treating major depression and post-traumatic stress disorder, including in pregnant women. One of the most commonly prescribed antidepressants is fluoxetine. Fluoxetine can cross the placenta and is also detected in breast milk. Little is known about its safety during pregnancy, and not enough studies have been conducted on its long-term effects on offspring. Read more
---
Fetal Alcohol Spectrum Disorder Prevalence is Very High in Susceptible Groups Worldwide
A major new review of the world literature has found that Fetal Alcohol Spectrum Disorder (FASD) is 10 to 40 times higher in certain susceptible groups than the general population. These groups include children in care, people in correctional services or special education services, Aboriginal populations, and people using specialized clinical services. FASD is a serious, lifelong, disabling condition that affects individuals from all racial, ethnic and socioeconomic backgrounds. It is caused by alcohol consumed during pregnancy. Alcohol is a toxic substance that can readily cross the placenta, resulting in permanent damage to the brain and other organs of the developing embryo and fetus. An estimated one in every 13 infants prenatally exposed to any level or type of alcohol will develop FASD; about 630,000 infants are born with FASD in the world each year. Read More
---

---
TRIVIA QUESTION OF THE WEEK
This Week's Trivia Question: What is the name of the neurological disorder characterized by the inability to recognize faces, also known as face blindness or facial agnosia? (Note--The term comes from the Greek words for "face" and "lack of knowledge." Depending upon the degree of impairment, some people with it may only have difficulty recognizing a familiar face; others will be unable to discriminate between unknown faces, while still others may not even be able to distinguish a face as being different from an object).
If you know the answer to this week's trivia questions, email it to us at contactus@naset.org by May 20, 2019. If you are correct, you will be acknowledged in next week's NASET's Week in Review
---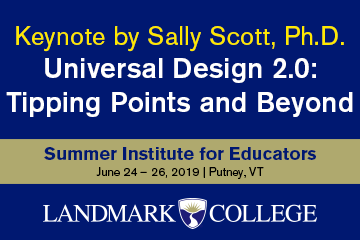 ---
Matchmaking Site for Genes Leads Scientists to Autism Candidate
A social website called GeneMatcher has helped researchers identify a new gene for intellectual disability, developmental delay and, possibly, autism. Of the nine children they found with a mutation in the gene, BRSK2, seven have an autism diagnosis. BRSK2 encodes an enzyme that helps neurons grow projections called axons. The new work is the first to link the gene to neurodevelopmental conditions. The researchers spotted BRSK2 mutations after sequencing the genomes of hundreds of individuals with unexplained developmental delay or intellectual disability. They bolstered their findings using GeneMatcher, which connects scientists studying the same genes. Read More
---
Twice Exceptional, Doubly Disadvantaged?
To Eva Santiago, her son's education has always felt like an impossible dilemma. Before elementary school, the boy was diagnosed with autism, ADHD and anxiety, and in kindergarten he was placed in a small, self-contained class for kids with disabilities. But he was articulate and curious, so when he was 6, Santiago took him to be tested for the city's exclusive gifted-and-talented program. She was pleased when his score earned him one of the coveted spots.Bottom of Form But in his larger gifted-and-talented class, he became anxious and easily upset. He fought with students and teachers and spent most of the school day roaming the halls. After he kicked a security guard and the school called the police, Santiago said, she begged administrators to return him to a self-contained class. Read More
---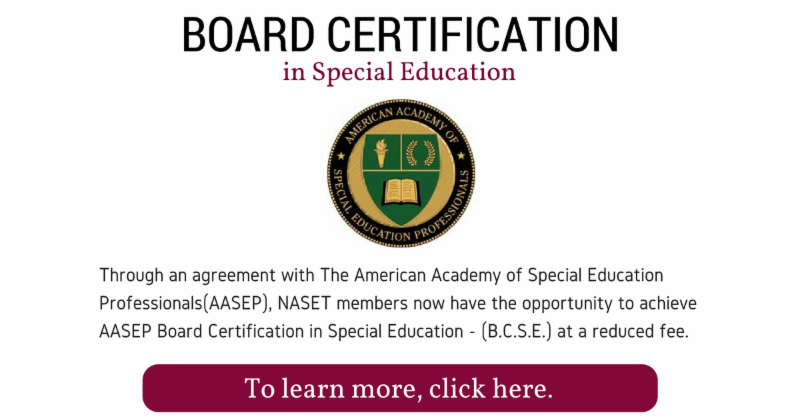 ---
Co-Teach Your Way to Successful Inclusion
When you step inside another teacher's classroom, receiving the same respect as that teacher isn't a given. The teacher must adjust to sharing the space. You have a new set of students to get to know and a different set of classroom rules. My first time walking into a general education teacher's classroom came with little planning and lots of frustration. Leadership often sprang assignments on me at the last minute. I would find out just days before school started which teachers and students I would work with for inclusion. During my second year as a special educator, in addition to teaching math resource classes, I was in a 7th grade math class where 12 of the 25 students received my inclusion services for 90 minutes a day. In the beginning, I stood around waiting for opportunities where I could jump in or inconspicuously assist a student without disrupting a lesson. Because I wanted to be involved, I would volunteer to hand out papers, and the students would ask, "Are you an assistant?" I often felt like one. Although the general educator did not intend to make me feel that way, she would ask me to make copies or complete other small errands. Read More
---
Is There a Trade-Off Between Racial Diversity and Academic Excellence in Gifted Classrooms?
The most troubling aspect of gifted classrooms is that they tend to be disproportionately filled with white and Asian students while bright black and Hispanic students often get overlooked. Indeed, gifted and talented programs can sometimes look like a clever tool to separate children by race or ethnicity in school. In New York City, for example, white and Asian parents who have the resources and/or inclination to prepare their four-year-olds to excel on standardized tests snag almost three quarters of the coveted seats. Meanwhile, black and Hispanic students make up more than 65 percent of the public school system. Nationally, more than 13 percent of all Asian students are enrolled in gifted programs compared with just 4 percent of black students, according to the most recent data from the National Center for Education Statistics. Among whites, 8 percent get tapped for gifted classrooms. Among Hispanics, it's 5 percent. That mirrors long-standing achievement differences on standardized tests. Read More
---
Annual Special Education Law Offering at Lehigh
Lehigh University's week-long (June 23-28) Special Education Law Symposium returns to its Bethlehem, PA campus with 8 all-new, 3-hour "hot" topics fresh from the national case law and attorney practice. From 11 states, 19 attorneys (both sides) will offer lectures, legal outlines, and the opportunity for registrant participation. Basic track of IDEA foundation topics also an option. Overlapping with the Symposium, Dr. Perry Zirkel (PA), Julie Weatherly (AL), and Lisa Hardcastle (TX) headline a separable Section 504 Coordinators Institute (June 27-28) at a special rate. Per day Symposium registration available. Graduate credit or continuing education credit options. Keynote address by Laurie VanderPloeg, OSEP director. For Symposium schedule, registration information, faculty, and content, see the Symposium website: go.lehigh.edu/spedlaw
---
AI Can Detect Depression in a Child's Speech
A machine learning algorithm can detect signs of anxiety and depression in the speech patterns of young children, potentially providing a fast and easy way of diagnosing conditions that are difficult to spot and often overlooked in young people, according to new research published in the Journal of Biomedical and Health Informatics. Around one in five children suffer from anxiety and depression, collectively known as "internalizing disorders." But because children under the age of eight can't reliably articulate their emotional suffering, adults need to be able to infer their mental state, and recognize potential mental health problems. Waiting lists for appointments with psychologists, insurance issues, and failure to recognize the symptoms by parents all contribute to children missing out on vital treatment. Read More
---
Bullying Among Adolescents Hurts Both the Victims and the Perpetrators
Name-calling, hair pulling or cyberbullying: About a tenth of adolescents across the globe have been the victim of psychological or physical violence from classmates at least once in their lives. A new study carried out by researchers at Martin Luther University Halle-Wittenberg (MLU) has shown that victims and their perpetrators both suffer as a result of these attacks: They are more inclined to consume alcohol and tobacco, are more likely to complain of psychosomatic problems and their chances of having problems with their social environment increase, too. In the scientific journal "Children and Youth Services Review," the researchers plead for prevention programs to place more emphasis on cohesion within the classroom. Read More
---
An Indianapolis Teacher Uses His Own School Struggles to Help Students with Special Needs
For Shay Daily, teaching is personal. His own struggles in school - learning in different ways, dealing with anxiety, and managing attention deficit disorder - inspired him to help students who face challenges themselves at school. At Damar Charter Academy, a public charter school in Indianapolis focused on serving students with disabilities, Daily teaches middle-school students with a mix of behavioral, emotional, and developmental needs. "To be honest, I can see education from the perspective of a kid who is possibly heading down the wrong path," Daily told Chalkbeat. "I was fortunate enough to have people in my circle to help me out. After growing up and having a better understanding about life and all that goes along with it, I decided I very much wanted to help kids who may be going through similar situations." Read More
---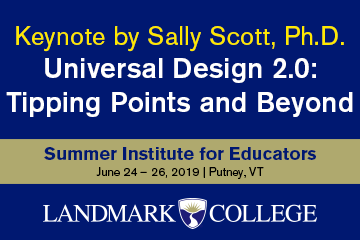 ---
State of Washington Increases Money for Special Education, But it's not Enough, School Officials Say
As school districts struggle to make sense of what the Legislature's new budget means for their finances, they know one thing for sure: They're not getting close to what they asked for to fund special education. It would take around $235 million more a year just to break even with the amount school districts spend on education for students with disabilities, according to last year's data from the Office of Superintendent of Public Instruction. The deal struck by lawmakers last month would only add around $155 million for the next two years. Throughout the session, lawmakers made continued promises to close the gap in funding. In late March, Senate budget writer Christine Rolfes, D-Bainbridge Island, announced there would be $400 million more for special education in the next two-year budget. Read More
---
Clinicians Should Consider Off-Label Treatments for Autism
There are no medications developed specifically for autism, but some drugs can modify behaviors associated with the condition. After stimulants, antipsychotics are the drugs most often prescribed to ease traits that accompany autism, including irritability, aggression, repetitive behaviors, and hyperactivity. Few of these drugs, however, are labeled for treating autism or for use by children or adolescents, and their indications may vary from one country to the next. In some countries, these drugs are overprescribed, whereas in others, especially in Europe, they are often not available to the children who need them. Closing that gap - and improving care - requires data showing whether these drugs work, better education of clinicians about the drugs' usefulness and a greater exchange of information between regulatory agencies and both researchers and clinicians. Read More
---

---
Can Artificial Intelligence Predict Student Engagement? Researchers Investigate
Imagine if artificial intelligence-the same machine learning Netflix uses to suggest new movies to customers based on past favorites-could show teachers that students are more engaged first thing in the morning, and then suggest relevant classroom management adjustments for different times of the day. That's what researchers at the University of Montreal, led by Thierry Karsenti, a professor and the Canada research chair on information, will be investigating. The university is partnering within Classcraft, a five-year old education technology company based in Canada and the U.S. that offers what it describes as an "engagement management system" to help schools improve academic outcomes, school climate, and social-emotional learning. It is used in 75,000 classrooms in the United States and in 160 countries, according to the company. Read More
---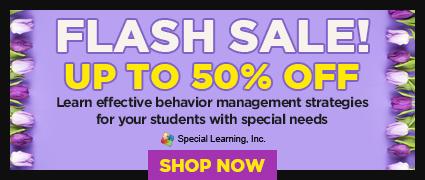 ---
LATEST JOB LISTINGS POSTED ON NASET
* Coordinator of Learning Services/Learning Specialist - Trinity School is seeking a certified Learning Specialist to lead a small team of specialists in the role of Coordinator of Learning Services. The ideal candidate is one who has taught in a variety of settings; a range of ages; and used different approaches. This person knows about remediation and how to provide strategies for students and teachers through direct and indirect services. To learn more - Click here
*Chief Clinical Officer - Criterion Child Enrichment is conducting a search for a Chief Clinical Officer (CCO). Founded in 1985 as a not-for-profit organization, Criterion has served families for over 30 years and is a leading provider of early childhood education and early intervention services in Massachusetts. The Chief Clinical Officer will work in partnership with the agency's Chief Administrative Officer to oversee operation of programs fulfilling Criterion's Mission and Strategic Plans. To learn more - Click here
*Teacher - Special Education (All Areas) - Approximately 100 positions! - We are looking for highly motivated and skilled talent to join our team at District of Columbia Public Schools (DCPS). We seek individuals who are passionate about transforming the DC school system and making a signifcant difference in the lives of public school students, parents, principals, teachers, and central once employees. To learn more - Click here
*Special Education Teachers - Responsible for providing an educational atmosphere where students have the opportunity to fulfill their potential for intellectual, emotional, physical, spiritual and psychological growth. This person is responsible for organizing and implementing an instructional program that will maximize the learning experience of students with special needs. To learn more - Click here
*Special Education Teacher - $50,000/school year (185 days), summers off with year round pay and year round appreciation. Special Education Teachers needed in Arizona (Phoenix and surrounding cities). Needs are in the self-contained and resource settings serving students with emotional disabilities (ED), Autism (A), Severe/Profound (S/P), and Intellectual Disabilities (ID). To learn more - Click here
If you are an Employer looking for excellent special education staff - Click here for more information
---
Food For Thought..........
Sometimes the bravest and most important thing you can do is just show up.
Brene Brown
---