Week in Review - May 10, 2019

NASET
WEEK IN REVIEW
National Association of Special Education Teachers
May 10, 2019 Vol 15 Issue #19
---
Dear NASET Members and Guests,

Welcome to NASET's WEEK in REVIEW. Here, we provide you with the latest publications fromNASET to read and or download, as well as some of the most interesting articles that have happened this week in the field of special education. We hope you enjoy this publication. Feel free to send us articles for this publication or let us know your thoughts about the WEEK in REVIEW at news@naset.org. Have a great weekend.

Sincerely,
---
NEW THIS WEEK ON NASET
Classroom Management Series
Energy Drain and its Effect on Behavior and Learning
---
Low Tension Level - Division of Energy

Everyone possesses a certain amount of psychic energy to use in dealing with the everyday demands and stresses of life. In normal development there is a certain amount of stress but because of an absence of major conflicts which tend to drain energy, the individual has more than enough to keep things in perspective. Consequently, the division of energy usually results in what we call positive behavior symptoms.This issue of NASET's Classroom Management Series prvides information about energy drain and the effects on behavior and learning.

To access this article - Read More
---
U.S. Autism Prevalence in Black Children Based on Few Families
A survey that estimates autism prevalence in the United States includes too few black families to yield accurate data, according to a new study. The survey, called the National Survey of Children's Health, asks parents to respond to questions about the health of the children in their household. The survey tends to report a higher prevalence of autism than estimates that rely on expert review of health records. The prevalence of autism based on the latter method is 1.69 percent for 2014, according to the Centers for Disease Control and Prevention. Read More
---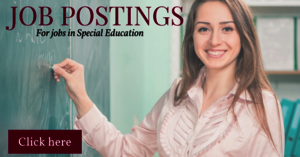 ---
How One Mother's Battle is Changing Police Training on Disabilities
Working with people who have intellectual and developmental disabilities, like Down syndrome or autism, can be complex and challenging even for those with years of training. But one group - law enforcement - often encounters people with these conditions in high-stress situations, with little or no training at all. Patti Saylor knows all too well what the consequences of that can be. Her son Ethan, who had Down syndrome, died after an encounter with law enforcement when he was 26. It's a tragedy she believes could have been prevented. In January 2013, Ethan went to see the movie Zero Dark Thirty at a mall in Frederick County, Md. Afterward, when his support aide went to get the car, Ethan went back inside to try to see the movie a second time, but he didn't buy a new ticket. Read More
---
Utah Charter School Seeks Forgiveness of Special Education Funds State Wants Back
American International School of Utah is asking the Utah State Board of Education to forgive $360,000 of $514,000 in special education funds state officials say must be refunded because the money was used for "unallowable expenditures." The full State School Board will consider the appeal during its June meeting. The board's finance committee on Friday referred the matter to the state's full school board without addressing the appeal or making a recommendation. Following a review of the school's special education expenditures for the 2016, 2017 and 2018 fiscal years, State School Board staff notified the public charter school in late March that it must repay more than $500,000 in state and federal special education funds plus interest. Read More
---
Needleless Vaccine Will Protect Children from Dangerous Viruses
Millions of people are infected with hepatitis B every year. Hundreds of thousands die. And small children are particularly at risk. Due to high cost and the stable environmental conditions required for vaccine storage, many people in developing countries are not vaccinated against this dangerous virus. As such, researchers have been working to produce a drop or powdered form of oral vaccine. Oral vaccinations are cheaper and more easily administered than injections. However, developing a sufficiently effective oral hepatitis B vaccine has so far eluded researchers. A joint collaboration from physicists at the Niels Bohr Institute, a team of researchers from University of São Paulo together with the Butantan Institute has introduced a technique to the pharmaceutical world that just might do the trick and lead to an optimal oral Hepatitis B vaccine. Read More
---
Brains of Minimally Verbal Children with Autism Respond Slowly to Sound
Several of the brain's responses to sound are sluggish in autistic children who speak few or no words. These delays could derail language development; they may also serve as a biomarker to help clinicians identify children in need of speech and language therapies, says lead investigator Tim Roberts, professor of radiology at the Children's Hospital of Philadelphia. Roberts and his colleagues first reported that autistic people show delays in processing sound more than a decade ago. The team made the discovery using a technique called magnetoencephalography (MEG), which detects the magnetic fields generated by the brain's electrical activity. Read More
---
Board Certification in Special Education Available to NASET Members

Through an agreement with The American Academy of Special Education Professionals(AASEP), NASET members now have the opportunity to achieve AASEP Board Certification in Special Education - (B.C.S.E.) at a reduced fee. AASEP Board Certification in Special Education - (B.C.S.E.) is a voluntary choice on the part of the candidate. The candidate for Board Certification wishes to demonstrate a commitment to excellence to employers, peers, administrators, other professionals, and parents. From the standpoint of the Academy, board certification will demonstrate the highest professional competency in the area of special education. Board Certification in Special Educationestablishes a much needed standard for professionals, across disciplines, who work with exceptional children. Read More
---
TRIVIA QUESTION OF THE WEEK
Congratulations to: Olumide Akerele, Jennifer Womble-Ericson, Cara Cunningham, Nicle Scariano, Barbara Percoco, Patsy Ray, Cindi Maurice, and Rahul Ganguly who all knew the answer to this week's trivia question:
About 4 million children worldwide develop a specific health condition each year because of inhaling nitrogen dioxide air pollution, according to a study published by researchers at the George Washington University Milken Institute School of Public Health (Milken Institute SPH). The study, based on data from 2010 to 2015, estimates that 64 percent of these new cases of this health condition occur in urban areas. What is the health condition?
Answer: ASTHMA
THE TRIVIA QUESTION OF THE WEEK WILL RETURN ON MAY 17, 2019
---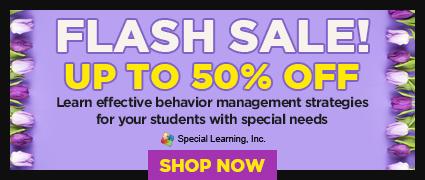 ---
How a Strong Economy is Helping People with Disabilities
Most news about Social Security and other government pension programs is bad news, with obligations outpacing income and dire troubles ahead. But the latest news on the Social Security disability program could hardly be better. In 2015, the Disability Insurance fund was in danger of not being able to cover all its commitments by 2016. Congress responded by temporarily boosting the share of payroll tax revenue designated for the DI fund. In the trustees' report that came out last month, the picture is far better. They figure it will be able to cover full benefits until 2052. What's changed? The economy, for one thing. It's booming. As Friday's Labor Department report emphatically confirmed, the Great American Jobs Machine continues to roar along, creating 263,000 jobs in April and bringing the unemployment rate down to 3.6 percent. The last time it was that low was 1969. Read More
---
Mindset Matters: Thoughts on Disability as an Inspired Instrument for Leadership
There is a profound sea change happening among people with disabilities. For the first time, a fully articulated movement has emerged across the globe where people are demanding recognition in every facet of society in issues ranging from education, healthcare to employment. Social media has given rise to a plethora of new voices expressing innovative ideas and opinions that are becoming a guiding force in influencing the way leaders lead across the spectrum of business and politics. In a community of over one billion people with disabilities are taking an active role in shaping their own reality by embracing the rallying cry, "Nothing about us, without us," illustrating that they are redefining the definition of disability from a group subjugated by the stigma of oppression to a community that has embraced their imperfections and seen it as a tool for empowerment. Read More
---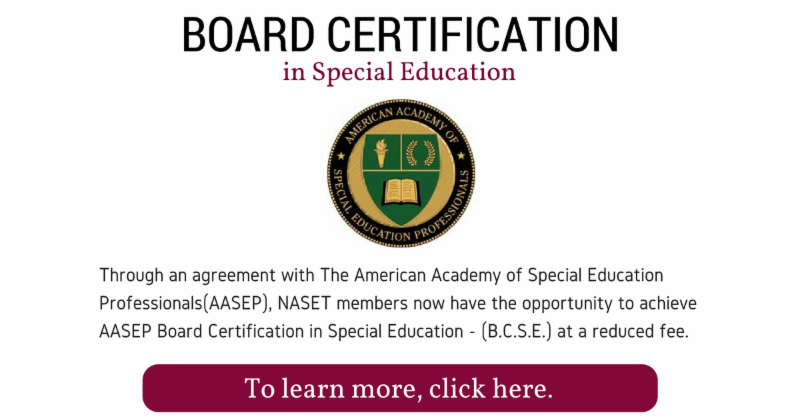 ---
The Snuggle is Real: Special Ed Teacher Melissa Cantwell
Just about everyone has a favorite teacher -- someone they talk about years after they've finished school. That's why we've launched the series "Leaders in Learning" to recognize them. Melissa Cantwell is always evolving as an educator, coming up with new ways to help her students thrive. A few years ago, the special education teacher at Hough Elementary in Vancouver came up with one of her best ideas yet; a service dog for the entire school! It came to her after two of her students had a particularly rough day. One had just lost his dog. The other really wanted a dog. "She wrote this beautiful piece on how happy her life would be if she had a dog," said Cantwell, "and I thought, 'Oh gosh, I need to get this girl a dog!'" Read More
---
Many Children with Autism Contemplate Suicide, Screens Suggest
About 10 percent of children with autism have suicidal thoughts and behaviors. Nearly all of these children have co-occurring psychiatric conditions, and 81 percent receive mental health services. "There are still 19 percent of the children who were receiving no specialized mental health care, despite the fact that they're having suicide risk," says lead investigator Paul Lipkin, director of medical informatics at the Kennedy Krieger Institute in Baltimore, Maryland, who presented the findings. Suicide is the second most common cause of death among 10- to 34-year-olds in the United States, according to the U.S. Centers for Disease Control and Prevention. The suicide rate in this age group has increased by 24 percent since 1994. Read More
---
Annual Special Education Law Offering at Lehigh
Lehigh University's week-long (June 23-28) Special Education Law Symposium returns to its Bethlehem, PA campus with 8 all-new, 3-hour "hot" topics fresh from the national case law and attorney practice. From 11 states, 19 attorneys (both sides) will offer lectures, legal outlines, and the opportunity for registrant participation. Basic track of IDEA foundation topics also an option. Overlapping with the Symposium, Dr. Perry Zirkel (PA), Julie Weatherly (AL), and Lisa Hardcastle (TX) headline a separable Section 504 Coordinators Institute (June 27-28) at a special rate. Per day Symposium registration available. Graduate credit or continuing education credit options. Keynote address by Laurie VanderPloeg, OSEP director. For Symposium schedule, registration information, faculty, and content, see the Symposium website: go.lehigh.edu/spedlaw
---
Why Normalizing Struggle Can Create a Better Math Experience for Kids
Math educator Dan Finkel grew up doing math with ease and completed calculus as a freshman in high school. But it wasn't until he went to math summer camp and learned how to think like a mathematician that he truly fell in love with math. It helps to have a positive relationship with math because when people are uncomfortable with it they are susceptible to manipulation. (Think of predatory lending interest rates, convenient statistics to support a thin argument, graphs that misrepresent the truth.) "When we're not comfortable with math, we don't question the authority of numbers," said Finkel in his TEDx Talk, "Five ways to share math with kids." Read More
---
Middle Schoolers 3D-Printing Prosthetic Hands for People in Need
A group of middle schoolers crowded around a bright-white 3D printer at the Staunton Makerspace Thursday morning. They watched as the printer's nozzle zoomed around the square space, layering tiny strings of filament to create shapes that were, so far, unidentifiable. In 28 hours, those little strings would form the components of a prosthetic hand. With the help of several community members, a group of Wilson Middle School's gifted and talented students are printing prosthetic hands that will be donated to children through e-NABLE, an international volunteer organization. They hope to eventually make a difference locally by printing prosthetics for people in this region. Read More
---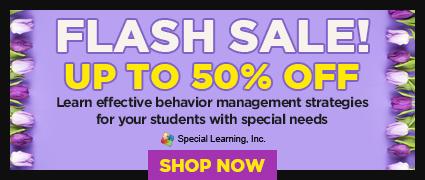 ---
Gaze Patterns in Toddlers May Predict Autism
The gaze of children as young as 16 months may help predict whether they have autism and reveal finer-grained details, such as their verbal and social abilities. The findings are based on tracking the gaze of more than 1,000 children aged 16 to 30 months. People with autism often prefer to view inanimate objects over people interacting. This atypical gaze pattern may help clinicians flag autism before other traits appear. The average age of diagnosis in the United States is 4 years. Read More
---
Special Education Teacher Uses Motivation as Key to Making a Difference
A special education teacher is using motivation as a way to make a difference in the lives of his students. New Rochelle's Tony Apuzzi helps kids with emotional and behavioral problems at the New York Institute for Special Education. He says his job is challenging because you have to deal with many different personalities. Apuzzi started his career at a juvenile detention center. He says one group of students made an impact on his life early on. Apuzzi says in 2001 he inherited a group of kids that ran off 12 teachers in seven months, admitting it was the wildest class he ever had. In the end, all of the students graduated and most even made their way through college. "We have to motivate them, no ifs, ands or buts about it," says Apuzzi. Read More
---
Georgia is Failing its Students with Special Needs, Investigation Finds
Taylor Brown shares many of the same passions most teenage girls do around her age. The 16-year-old high school sophomore loves gymnastics, music and even podcasts. "I love murder mystery podcasts," said Taylor. "I listen to [it] and then pause it to try to figure it out myself before it gets to the end." In the classroom, though, she struggles to grasp material as quickly as her peers. "It takes a lot more time to get things done," said her mother, Shevon. A few years ago, doctors diagnosed her daughter with attention deficit disorder and anxiety. Read More
---

---
New Noninvasive Ventilation Strategy Allows Preterm Infants to Breathe Freely
Preterm infants with respiratory distress syndrome (RDS) face heightened risks of death, critical illness, and prolonged hospitalization, particularly if they progress to develop acute respiratory distress syndrome (ARDS). A new study appearing in the journal CHEST®, published by Elsevier, suggests that treatment with nasal high-frequency oscillatory ventilation (NHFOV) is a beneficial management strategy in this population, and is superior to nasal continuous positive airway pressure (NCPAP) in preventing reintubation. "To our knowledge, this is the first study comparing NHFOV with NCPAP as post-extubation respiratory support modes in preterm infants with neonatal ARDS," explained lead investigator Yuan Shi, PhD, MD, FAAP, Department of Neonatology, Children's Hospital of Chongqing Medical University, Ministry of Education Key Laboratory of Child Development and Disorders, Chongqing, China. Read More
---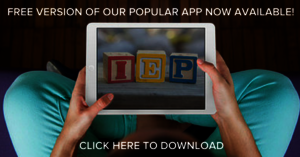 ---
Viral Infections During Pregnancy Linked to Behavioral Abnormalities in Offspring
Male and female rats whose mother experienced a simulated viral infection during pregnancy behave abnormally, consistent with behavioral alterations in autism or schizophrenia, research by the University of Saskatchewan (USask) shows. The USask research, published in the journal eNeuro, found that young adult rats, exposed to a simulated viral infection in utero, displayed abnormal behavior, suggesting specific brain changes while in the womb. The research by John Howland physiology professor in the College of Medicine, suggests that inflammation during pregnancy alters the brain development of unborn offspring and may predispose them to psychiatric illness, including schizophrenia. Read More
---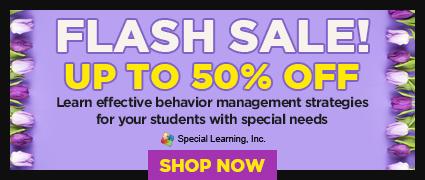 ---
LATEST JOB LISTINGS POSTED ON NASET
* Coordinator of Learning Services/Learning Specialist - Trinity School is seeking a certified Learning Specialist to lead a small team of specialists in the role of Coordinator of Learning Services. The ideal candidate is one who has taught in a variety of settings; a range of ages; and used different approaches. This person knows about remediation and how to provide strategies for students and teachers through direct and indirect services. To learn more - Click here
*Chief Clinical Officer - Criterion Child Enrichment is conducting a search for a Chief Clinical Officer (CCO). Founded in 1985 as a not-for-profit organization, Criterion has served families for over 30 years and is a leading provider of early childhood education and early intervention services in Massachusetts. The Chief Clinical Officer will work in partnership with the agency's Chief Administrative Officer to oversee operation of programs fulfilling Criterion's Mission and Strategic Plans. To learn more - Click here
*Teacher - Special Education (All Areas) - Approximately 100 positions! - We are looking for highly motivated and skilled talent to join our team at District of Columbia Public Schools (DCPS). We seek individuals who are passionate about transforming the DC school system and making a signifcant difference in the lives of public school students, parents, principals, teachers, and central once employees. To learn more - Click here
*ESP (IEP) Specialist - This position will be responsible for the design and implementation of Educational Support Plans (ESP's), similar to IEP's. To learn more - Click here
*Special Education Teachers - Responsible for providing an educational atmosphere where students have the opportunity to fulfill their potential for intellectual, emotional, physical, spiritual and psychological growth. This person is responsible for organizing and implementing an instructional program that will maximize the learning experience of students with special needs. To learn more - Click here
*Special Education Teacher - $50,000/school year (185 days), summers off with year round pay and year round appreciation. Special Education Teachers needed in Arizona (Phoenix and surrounding cities). Needs are in the self-contained and resource settings serving students with emotional disabilities (ED), Autism (A), Severe/Profound (S/P), and Intellectual Disabilities (ID). To learn more - Click here
If you are an Employer looking for excellent special education staff - Click here for more information
---
Food For Thought..........
If you have a strong purpose in life, you don't have to be pushed. Your passion will drive you there.
Roy T. Bennett
---