Week in Review - March 8, 2019
NASET
WEEK IN REVIEW
National Association of Special Education Teachers
March 8, 2019 Vol 15 Issue #10
---

---
Dear NASET News,

Welcome to NASET's WEEK in REVIEW. Here, we provide you with the latest publications fromNASET to read and or download, as well as some of the most interesting articles that have happened this week in the field of special education. We hope you enjoy this publication. Feel free to send us articles for this publication or let us know your thoughts about the WEEK in REVIEW at news@naset.org. Have a great weekend.

Sincerely,

---
NEW THIS WEEK ON NASET
NASET's Autism Spectrum Disorder Series
The Effectiveness of Parent Involvement in the Implementation of Intervention with Preschool Children with Autism Spectrum Disorder: A Review of Literature
---
Providing early interventions contributes to the success of many young children with autism as it helps them gain the skills and abilities necessary to increase their communication, independent functioning skills, and social-emotional skills; while also decreasing problem behaviors. Parent involvement in the implementation of interventions is crucial to the development of the young child, and it increases family-school partnerships. However, parents often lack support from schools and are more stressed than parents of typical developing children due to their ineffective parenting skills of children with ASD. This issue of NASET's Autism Spectrum Disorder series was written by Trelaina S. Butler from Florida International University. Her paper supports and encourages parents to collaborate with teachers and professionals to help them implement strategies in the home setting. Read More
---
Connections: New York State's Optional ID cards for People with Intellectual Disabilities
New York State has launched new, optional ID cards for people with intellectual and developmental disabilities. The goal is to help law enforcement and first responders better interact with people who may not be able to effectively explain the situations they are in. The cards come with mixed reviews, especially on how effective they may be. Read More
---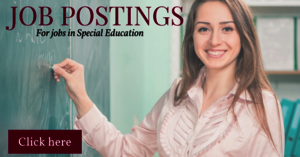 ---
Walmart Chief Responds to Furor Over Treatment of Greeters with Disabilities
Walmart's U.S. CEO Greg Foran is telling all store managers that they should make "every effort" to provide new job options for greeters with disabilities. Many of these front-door workers remain in limbo as the company plans to eliminate its trademark greeter position in about 1,000 stores in coming months. The letter from the CEO to managers follows widespread outrage from workers, disability rights advocates and shoppers at Walmart's plan to phase out its "people greeters." NPR reported that Walmart, the country's largest private employer, is changing requirements for front-door jobs in a way that appears to disproportionately affect workers with disabilities. Read More
---
In Arizona, Revamp of Special Education Funding Formula Goes Nowhere
Arizona's formula for funding special education will be at least 40 years old before it is adapted to reflect the effects of school choice. The Legislature was presented with a bill to do just that this session, but it died. The formula in place does not account for the movement of students out of their traditional district boundaries, and funding intended for students with special education needs is no longer adequate - if it ever was. And it is not so much the students receiving special education services who ultimately suffer - their general education peers do. Read More
---
How Praise Triggers Better Control in the ADHD Brain
She had just cut a hole in newly folded sheets with her scissors. Or, drawn a mermaid on the wall with crayons. Hit her baby sister for no reason. Or, smashed the snow-globe into a million pieces. "Why did you do that?" I screamed. My little girl, with her beautiful blond ringlets and big green eyes, would look up at me almost as perplexed as I was at her terrible behavior. She had absolutely no good reason, and she'd invariably do it again. All day. She was exhausting. She was supposed to have been just like me - quiet, obedient, studious. Instead, she was a Tasmanian devil on fire, and I had no idea what to do with her, other than constantly reprimand, or scream, or any number of ways of telling her that she was a disappointment. Read More
---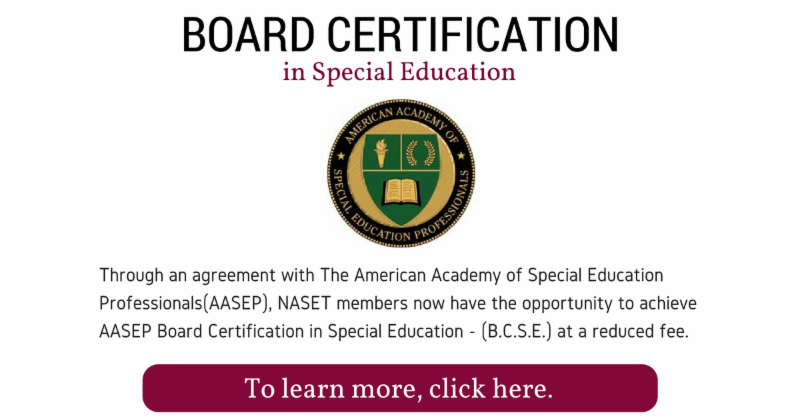 ---
TRIVIA QUESTION OF THE WEEK
Congratulations to: Joanne Casale, Kimberly Rehbaum, Lynn Wilson, Jennifer Morales, Denise Keeling, Joanna Blau, Patsy Ray, Daniel Rayder, Melody Owens, Debra Shaffer, Cindi Maurice, Raynelle Lanier, Olumide Akerele, Danelle Fugate, Margaret Clark, who all knew the answer to this week's trivia question:
This ever-evolving doll has a new look and this time she's fighting stigmas surrounding physical disabilities. The new 2019 Fashionistas line from Mattel will feature a doll in a wheelchair and another with a prosthetic leg. The goal of the line, which will be released in June is to show kids a variety of representations of beauty. "As a brand, we can elevate the conversation around physical disabilities by including them into our fashion doll line to further showcase a multi-dimensional view of beauty and fashion," Mattel said in a statement. What is the name of the doll?
Answer: BARBIE
This Week's Trivia Question: Haley Moss is one month into her practice as a lawyer. So far, so good. She has laser focus, a photographic memory and an extreme eye for detail - invaluable assets for poring over endless briefs and reports as a lawyer. And what's more, she just might be making history: In January, Moss raised her hand, took an oath and became known as Florida's first lawyer living openly with what diagnosis?
If you know the answer to this week's trivia questions, email it to us at contactus@naset.org by March 11, 2019. If you are correct, you will be acknowledged in next week's NASET's Week in Review
---
---
Drugs that Modify Gene Expression Show Promise for Autism
An experimental compound that blocks two enzymes involved in gene expression improves social behavior in young mice, according to a new study. The mice carry a mutation in SHANK3, a top risk gene for autism. Last year, the same team reported that a cancer drug alleviates social problems in SHANK3 mice. Both compounds alter gene expression by modifying chromatin, the complex coil of DNA and protein. Together, the studies suggest that the control of gene expression offers promising targets for treating different forms of autism, says lead researcher Zhen Yan, professor of physiology and biophysics at the State University of New York in Buffalo. "Targeting these fundamental mechanisms may have a broad and far-reaching impact," she says. Read More
---
Study: Prenatal Vitamins Early in Pregnancy May Lower Risk of Autism
Taking prenatal vitamins during the first month of pregnancy is associated with a lower risk of developing autism in children who are at high risk for the disorder, according to a new study. Researchers followed 241 children whose older siblings had a diagnosis of autism and who therefore had an increased risk of being diagnosed with the disorder. The researchers evaluated the children's development starting at 6 months through 3 years of age. At the same time, the moms were asked through phone interviews and mailed questionnaires about prenatal vitamin use. Read More
---
How People's Misconceptions of Disability Lead to Toxic Microaggressions
In general, society and the media have two extremely polarizing views on people with disabilities. They are viewed as either remarkable and heroic or victims and pitiful. Since disability falls on a wide range of a spectrum, these stereotypes are very limiting and can lead to severe repercussions for the disabled community and their views of themselves. For the outside, able-bodied population, these biases cause them to set forth unconscious microaggression toward their peers with disabilities. Just like any other social identity, each person's experience and abilities are very different from the next person when it comes to disability. Yet, all individuals with disabilities are viewed as objects of either pity or inspiration and depicted as having the same attributes, regardless of what disability they have. Read More
---
Model to Predict Suicide Risk in at-Risk Young Adults
Suicide is the second leading cause of death in the U.S. among those aged 15 to 34 years and yet, despite years of mental health research, our ability to predict suicidal behavior is only slightly better than chance. Research from the University of Pittsburgh School of Medicine provides a new approach to tackling the problem, showing that fluctuation and severity of depressive symptoms are much better at predicting risk of suicidal behavior in at-risk young adults than using psychiatric diagnoses alone. Published today in JAMA Psychiatry, the findings, which include the description of a new Prediction Risk Score, may help clinicians better identify patients at risk for suicidal behavior and intervene earlier. Read More
---
Chicago Special Education Parents Say Students Still Being Denied Services
Advocates and parents in Chicago say students with disabilities are still being denied needed services, even though a state monitor is now overseeing the public school system's special education program. They submitted a letter to newly appointed Illinois State Board of Education members calling out the state monitor for not doing more to force improvement. Among other things, they say the state monitor has not offered enough trainings for teachers and parents and is not collecting the information needed to devise an improvement plan. The advocates say they are especially disappointed that more has not been done to repair damage to students who were denied services. A state investigation found that a Chicago Public Schools overhaul of special education resulted in illegal denials of services to students. Read More
---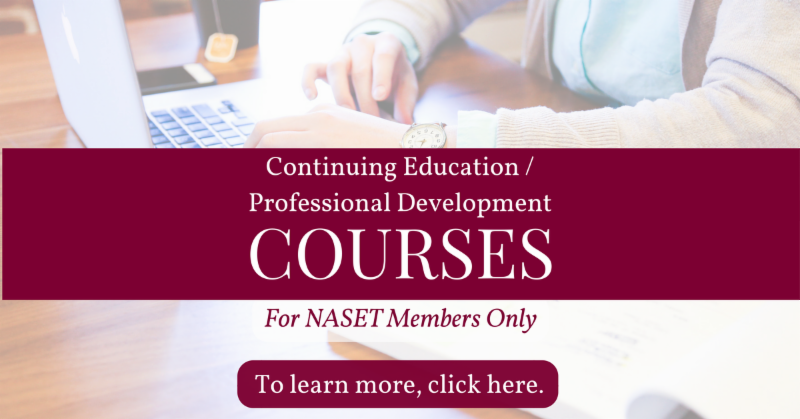 ---
Worldwide Estimates Suggest that Nearly 1 in 2 Children with Cancer are Left Undiagnosed and Untreated
A modelling study published in The Lancet Oncology journal estimates that there are almost 400,000 new cases of childhood cancer annually, while current records count only around 200,000. The new model makes predictions for 200 countries and estimates that undiagnosed cases could account for more than half of the total in Africa, South Central Asia and the Pacific Islands. In contrast, in North America and Europe only three per cent of cases remain undiagnosed. If no improvements are made, the study authors estimate that nearly three million further cases will be missed between 2015 and 2030. Read More
---
New Method Uses AI to Screen for Fetal Alcohol Spectrum Disorder
Scientists at the University of Southern California (USC), Queen's University (Ontario) and Duke University have developed a new tool that can screen children for fetal alcohol spectrum disorder (FASD) quickly and affordably, making it accessible to more children in remote locations worldwide. The tool uses a camera and computer vision to record patterns in children's eye movements as they watch multiple one-minute videos, or look towards/away from a target, and then identifies patterns that contrast to recorded eye movements by other children who watched the same videos or targets. The eye movements outside the norm were flagged by the researchers as children who might be at-risk for having FASD and need more formal diagnoses by healthcare practitioners. Read More
---
Study Reveals that Night and Weekend Births have Substantially Higher Risk of Delivery Complications
As if expecting mothers didn't have enough to worry about, a new study published in Risk Analysis: An International Journal found that the quantity of delivery complications in hospitals are substantially higher during nights, weekends and holidays, and in teaching hospitals. Each year, nearly four million women give birth in U.S. hospitals, making childbirth the most common cause of hospitalization in this country. Serious but preventable complications occur at the point of delivery, with approximately 700 women dying every year in the U.S. from preventable causes related to pregnancy and childbirth. Read More
---
Being Surrounded by Green Space in Childhood May Improve Mental Health of Adults
Children who grow up with greener surroundings have up to 55% less risk of developing various mental disorders later in life. This is shown by a new study from Aarhus University, Denmark, emphasizing the need for designing green and healthy cities for the future. A larger and larger share of the world's population now lives in cities and WHO estimates that more than 450 million of the global human population suffer from a mental disorder. A number that is expected to increase. Now, based on satellite data from 1985 to 2013, researchers from Aarhus University have mapped the presence of green space around the childhood homes of almost one million Danes and compared this data with the risk of developing one of 16 different mental disorders later in life. Read More
---
Honor Society for Special Education Teachers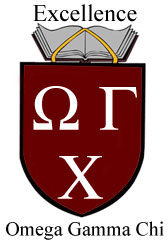 ---
Maternal Smoking During Pregnancy Increases Risk of ADHD among Offspring Up to 3-Fold
The higher the cotinine levels were in the mother's blood during pregnancy, the greater was the child's risk of developing attention deficit hyperactivity disorder (ADHD) later in life, showed an epidemiological study conducted by the Research Centre for Child Psychiatry at the University of Turku in Finland. Globally, it is the first study in which the connection between fetal nicotine exposure and diagnosis of ADHD was shown by measuring cotinine levels from pregnant maternal serum specimens. Despite its proven negative effects on fetal development, smoking during pregnancy remains a significant public health issue. During 2017, approximately 12.5% of all pregnant women in Finland smoked during pregnancy and 7% continued to smoke throughout their pregnancy. Read More
---
Higher Pay Leads to Smarter Teachers, Global Study Says
When teachers have higher cognitive skills, their students perform better academically, according to a new study that compared data from 31 countries. And teachers' cognitive skills differ widely across the world, with teachers in the United States performing worse than the average teacher in numeracy and slightly better than the average in literacy. Similarly, U.S. students perform below the average score in math and about average in reading. Notably, teachers have stronger cognitive skills-and their students perform better in math and reading-in countries that pay teachers more, like in Ireland, Canada, and Finland. Teachers' cognitive skills were measured by an international survey of adults' information-processing skills, like literacy, numeracy, and problem-solving. Read More
---

---
LATEST JOB LISTINGS POSTED ON NASET
Teacher - Special Education (All Areas) - Approximately 100 positions! -We are looking for highly motivated and skilled talent to join our team at District of Columbia Public Schools (DCPS). We seek individuals who are passionate about transforming the DC school system and making a signi?cant di?erence in the lives of public school students, parents, principals, teachers, and central o?ce employees. To learn more - Click here
*Special Education Teacher - $50,000/school year (185 days), summers off with year round pay and year round appreciation. Special Education Teachers needed in Arizona (Phoenix and surrounding cities). Needs are in the self-contained and resource settings serving students with emotional disabilities (ED), Autism (A), Severe/Profound (S/P), and Intellectual Disabilities (ID). To learn more - Click here
* Physical Education Teacher - Chicago, IL - The Physical Education Teacher works with children (K - 22) with emotional and behavior disorders, which may include aggressive behaviors, in a therapeutic physical education setting. The Physical Education Teacher creates and delivers student, individualized and small group instruction within a therapeutic, highly structured, exceptional needs environment. To learn more - Click here
If you are an Employer looking for excellent special education staff - Click here for more information
---
Food For Thought..........
Every child deserves a champion - an adult who will never give up on them, who understands the power of connection and insists that they become the best that they can possibly be.
Rita Pierson
---

---