Week in Review - March 1, 2019
NASET
WEEK IN REVIEW
National Association of Special Education Teachers
March 1, 2019 Vol 15 Issue #9

Dear NASET News,

Welcome to NASET's WEEK in REVIEW. Here, we provide you with the latest publications fromNASET to read and or download, as well as some of the most interesting articles that have happened this week in the field of special education. We hope you enjoy this publication. Feel free to send us articles for this publication or let us know your thoughts about the WEEK in REVIEW at news@naset.org. Have a great weekend.

Sincerely,

---
NEW THIS WEEK ON NASET
NASET Special Educator e-Journal
March 2019
---
Special Education Legal Alert. By Perry A. Zirkel
Characteristics of Students with Disabilities, Evidence-based Practices, and Resources. By Nai-Cheng Kuo, Marion Wilson, Allysa Orr, Connell Reddick, Mary Ecols, Alvin Holsey, Dakota Wallace
Organizational Leadership "Analysis of Gifted Education Policy in Saudi Arabia". By Abdulmajeed Alzahrani
Effective Special Education Practices. By Samantha Ashley Forrest
Parenting Children with Disabilities in Indian Families: A Review of the Literature. By Kendra Michelle Hodgson
Improving Communication Among Teachers and Parents. By Maria Ramirez
Buzz from the Hub
Latest Job Postings on NASET
To Access this e-Journal - Click Here
---
General and Special Education Students Join Forces in Basketball
Basketball is the newest sport added this year to the Unified Sports Special Olympics. It is something that more and more special education and general education students are getting involved in. "It is when we put together general ed. and special ed. peers together on one team," said Tim Ballaret, senior manager with sports and programs for Special Olympics. "They work together, they play together and they practice together." Last year the organization introduced this new concept to Ventura County in a track competition. It was so successful that this year they introduced a new sport: basketball "We have about 8-11 schools that are in the league and we have created a schedule where they play both home and away games," said Ballaret. Read more
---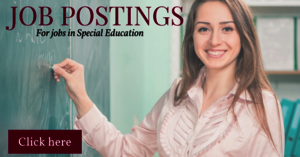 ---
She May be Florida's First Lawyer with Autism. And She's Out to Change Lives and Minds
Haley Moss is one month into her practice as a lawyer. So far, so good. She has laser focus, a photographic memory and an extreme eye for detail - invaluable assets for poring over endless briefs and reports at Miami-based firm Zumpano Patricios. And what's more, she just might be making history: In January, Moss raised her hand, took an oath and became known as Florida's first lawyer living openly with autism. Her admission to the Florida Bar marked a key milestone in a life filled with them. Moss' diagnosis with autism, at age 3, came with warnings that she might not finish high school, get a driver's license or make a friend. The Parkland native did all those things and more, earning two bachelor's degrees - in criminology and psychology - by age 20 before graduating from the University of Miami School of Law in May 2018. Read More
---
Changes in Brain Anatomy May Reflect Autism Traits
Some traits of autism are associated with obvious differences in brain structure, according to two new studies of same-sex twins. The scope of the alterations depends on the person's sex, one of the studies suggests. Girls with autism or autism traits show structural differences in 11 brain regions compared with an unaffected twin sister. In boys, autism traits are associated with differences in only two brain regions. The findings support the idea of a 'female protective effect,' which posits that girls are biologically protected from autism. "The female protective effect says we [see] about the same phenotypic severity of autism despite seeing more neurological alterations, and that's also what we find in our study." Read More
---
New Study Challenges Adult-Onset of ADHD
In just the past few years, researchers have identified what they believe is an adult version of attention deficit disorder: a restless inability to concentrate that develops spontaneously after high school, years after the syndrome typically shows itself, and without any early signs. The proposed diagnosis - called adult-onset and potentially applicable to millions of people in their late teenage years or older - is distinct from the usual adult variety, in which symptoms linger from childhood. Yet a new study suggests that adult-onset is rare - if it exists at all. The paper, published in the American Journal of Psychiatry, could deepen the debate over these symptoms rather than settle it. Read More
---
---
TRIVIA QUESTION OF THE WEEK
Congratulations to: Susan Mason, Danelle Fugate, Patsy Ray, Melody Owens, Christine Morris, Olumide Akerele, Catherine Cardenas, Patsy Ray, Cindi Maurice, and Jennifer Womble Ericson who all knew the answer to this week's trivia question:
What term was first coined by architect and designer Ron Mace of North Carolina State University and officially recognized under the federal law with the reauthorization of IDEA 2004
Answer: UNIVERSAL DESIGN
This Week's Trivia Question:
This ever-evolving doll has a new look and this time she's fighting stigmas surrounding physical disabilities. The new 2019 Fashionistas line from Mattel will feature a doll in a wheelchair and another with a prosthetic leg. The goal of the line, which will be released in June is to show kids a variety of representations of beauty. "As a brand, we can elevate the conversation around physical disabilities by including them into our fashion doll line to further showcase a multi-dimensional view of beauty and fashion," Mattel said in a statement. What is the name of the doll?
If you know the answer to this week's trivia questions, email it to us at contactus@naset.org by March 4, 2019. If you are correct, you will be acknowledged in next week's NASET's Week in Review
---
---
Smartphones Help Researcher Better Understand the Nature of Depression and Anxiety
Decades of research into anxiety and depression have resulted in the development of models that help explain the causes and dimensions of the two disorders. For all of their well-established utility however, these models measure differences between individuals and are derived from studies designed using few assessments that can be months or even years apart. In other words, the models are highly informative, but not optimal for examining what's happening emotionally in a particular person from moment to moment. Now, a University at Buffalo psychologist is extending that valuable research to repeatedly and frequently measure symptoms of specific individuals, in real time, to learn how immediate feelings relate to later symptoms. Read More
---
New Compound Offers Superior Therapeutic Approach to Treat MS
Previous studies have shown that estrogens and estrogen-like compounds reduce multiple sclerosis-like inflammation and disability in mice. At first glance these treatments appear promising, but they carry a host of negative side effects, from feminizing male mice to increasing the risk of cancer, heart disease and stroke. An interdisciplinary team of scientists have piggy-backed on this approach with a new concept that side steps the negative side effects while alleviating symptoms. Read More
---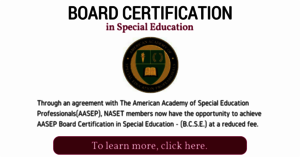 ---
Penguin Project Helps Kids with Disabilities Shine Onstage
Once a year a celebration of the human spirit unfolds at numerous theaters across the country. The Penguin Project is a national project that provides children with special needs the chance to act in a major theater production. For the third year the Penguin Project will come to the Quad Cities. All the roles in the Penguin Project are filled by young artists with developmental disabilities like Down syndrome, cerebral palsy, autism, and other neurological disorders. Peer mentors volunteer to work side-by-side with the actors throughout the rehearsal process. One volunteer, Jacob Pecaut, is consistently moved to tears by the actors. An actor himself, Pecaut said watching the kids' excitement to be on stage refreshed his passion for theater. Read More
---
People with Developmental Disabilities in Ontario More Likely to Die Young, Report Suggests
People with developmental disabilities are more likely than those who aren't disabled to encounter problems with Ontario's health-care system regardless of age, sex or class, a new study suggests. The research from the Institute for Clinical Evaluative Sciences found people with developmental disabilities were significantly more likely to die young, languish in hospital without plans for appropriate aftercare, spend time in long-term care, or have repeat hospitalizations and emergency room visits than their non-disabled peers. The study, compiled by researchers from ICES, the Centre for Addictions and Mental Health and the University of Ontario Institute of Technology, said the findings held true regardless of what disability was specifically at play. They also transcended a variety of boundaries that usually serve as strong predictors of poor health outcomes, such as age and socioeconomic status. Read More
---
The Best School Options for Students with ADHD and LD
A generation ago, parents of children with attention deficit disorder and learning disabilities (LD) had scant educational choices. They could take part in the special-education program of their local public school, pay a premium for private school, or find a parochial school that matched their religious background. Today, the options are far more extensive and include public, charter, private, magnet, online, and homeschooling programs. Each type of school has its pros and cons, and finding the ideal fit can take some trial and error. If you're shopping around for a new school, here's a look at the advantages and disadvantages of each type, and which accommodations they offer. Read More
---
Genetic Clues to High Rates of Asthma in those of African Ancestry
In the largest study of its kind, researchers at the University of Colorado Anschutz Medical Campus have found new clues into the parts of the human genome associated with the higher rates of asthma in those of African ancestry. The study was published today in the journal Nature Communications. Using advanced new technology, scientists were able to identify loci or locations on a specific chromosome that may put those of African descent at a higher risk of asthma. They also discovered four chromosomal regions usually found in whites and Asians associated with asthma. One of those chromosomal areas is known as the 17q12 -- 21 region. Read More
---
Why No One Talks About the High Unemployment Rate among Women with Disabilities
It's not news that there is gender inequality when it comes to employment. Ever since the mid-1900s, if not earlier, women across the U.S. have been fighting for equal wages and equal treatment in the workforce. However, women with disabilities are too often left out of discussions about feminism and equal wage. According to the Bureau of Statistics report, the unemployment rate among women with disabilities is 9.4%, whereas it is 4% for those without disabilities. That means women with disabilities are more than twice as likely to be unemployed than are their non-disabled counterparts. Read More
---

---
Adaptive Video Game Controllers Open Worlds for Gamers with Disabilities
Erin Hawley grew up immersed in video games, progressing from Pong on the Atari 2600 to Sonic the Hedgehog on the Sega Genesis to Tomb Raider on the Sony PlayStation. But as the hand-held controllers became more complex and her muscular dystrophy became more debilitating, she was eventually forced to stop playing console games. Even holding a controller is difficult for Ms. Hawley because of the weight, and her hands are unable to reach certain buttons. To support gamers with physical disabilities, an industrious community has for years modified existing controllers or devised new ones altogether. Read More
---
Mental Health Conditions in Children Growing at an Alarming Rate
One in seven children and teens has a mental health condition and nearly half go untreated according to a recent study published by the Journal of the American Medical Association Pediatrics. The study found that out of the 46.6 million children whose parents completed a survey, 7.7 million children had at least one mental health condition, whether it was depression or an attention deficit disorder. The study found that 49.4 percent of children go untreated. Dr. Elias Barghash, a clinical psychologist at Baylor Scott & White Hillcrest Medical Center, said there are many factors that may contribute to mental health going undiagnosed or untreated. He said many people don't know what to look for and in some cases parents may not want to believe their children could be dealing with mental health conditions. That's why Barghash said it's important for parents to observe their child's behavior. Read More
---
Food Allergies and Multiple Sclerosis: New Link
Like many other medical conditions, the mechanism of multiple sclerosis remains an enigma -- a puzzle composed of complex genetic and environmental factors. A key piece to this puzzle is the immune system, which is also responsible for regulating many other physiological (and pathological) phenomena -- including allergies. Although previous studies investigating the association between MS and allergies have yielded mixed results, a research team at Brigham and Women's Hospital sought to uncover the putative link in a new way. Investigating the correlation between allergy and inflammatory disease activity, the team found new evidence connecting food allergies and relapses of multiple sclerosis. The results are published in the Journal of Neurology, Neurosurgery & Psychiatry. Read More
---
Honor Society for Special Education Teachers

---
Positive Thinking During Pregnancy May Help Children's Ability in Math and Science
Using data from Bristol's Children of the 90s study the research is one of a series from the University of Bristol that examines a parental personality attribute known as the 'locus of control'. This is a psychological measure of how much someone believes that they have control over the outcome of events in their life or whether external forces beyond their control dictates how life turns out. Those with an external locus of control would believe there is little point in making an effort as what happens to them is due to luck and circumstances, in contrast with internally controlled people who are motivated into action because they feel they can influence what is going to happen. Read More
---
Children with Autism, Co-Occurring ADHD Symptoms Lag in Key Measures of Independence
A pair of new studies has provided new insight into the challenges faced by children on the autism spectrum who exhibit symptoms of attention deficit/hyperactivity disorder (ADHD). According to the findings from researchers at Children's Hospital of Philadelphia (CHOP), these children have difficulty with adaptive behavior, a key measure of independence. Additionally, researchers pinpointed weaker functional connections in two large brain networks in children on the autism spectrum who have co-occurring ADHD symptoms. The first study, published in the Journal of the American Academy of Child and Adolescent Psychiatry, analyzed adaptive behavior, a key measure of how a person is able to function independently at home, school and in the community. Communication skills, self-care skills and social skills are examples of adaptive behavior. Read More
---
Adolescent Female Blood Donors at Risk for Iron Deficiency and Associated Anemia
Female adolescent blood donors are more likely to have low iron stores and iron deficiency anemia than adult female blood donors and non-donors, which could have significant negative consequences on their developing brains, a new study led by Johns Hopkins researchers suggests. Based on these findings, the authors propose a variety of measures that could help this vulnerable population. Each year, an estimated 6.8 million people in the U.S. donate blood, according to the American Red Cross, which coordinates blood drives across the country. Adolescents are increasingly contributing to the donor pool due to blood drives at high schools. In 2015, adolescents ages 16-18 contributed approximately 1.5 million blood donations. Read More
---
Children with Autism More Likely to Face Maltreatment
A recent study by Vanderbilt researchers of 11 counties in Middle Tennessee revealed that children with autism spectrum disorder (ASD) were nearly 2.5 times more likely than children without ASD to be reported to the Child Abuse Hotline by the age of 8. The study, led by researchers from Vanderbilt Kennedy Center's Treatment and Research Institute for Autism Spectrum Disorders (TRIAD), examined the entire population of Middle Tennessee residents born in 2008 and compared their records through 2016. Using data collected through the Centers for Disease Control and Prevention's (CDC) Autism and Developmental Disabilities Monitoring (ADDM) Network, 387 children out of the population of 24,306 were identified as having a diagnosis of ASD. Read More
---

---
LATEST JOB LISTINGS POSTED ON NASET
* NY State Certified Special Education Teacher -Are you a dedicated Special Education Teacher looking to apply the principles of Applied Behavior Analysis (ABA) strategies and support children and young adults in one of our three QSAC schools; come view our rewarding opportunities and apply today! To learn more - Click here
* Special Education Teacher - $50,000/school year (185 days), summers off with year round pay and year round appreciation. Special Education Teachers needed in Arizona (Phoenix and surrounding cities). Needs are in the self-contained and resource settings serving students with emotional disabilities (ED), Autism (A), Severe/Profound (S/P), and Intellectual Disabilities (ID). To learn more - Click here
* Special Education Teacher - Chicago, IL - The Invo-Progressus Team has incredible opportunities for Special Education Teachers...or, as we like to call them, Superheroes. If you use your super powers to help ensure that children have access to the best education possible in the least restrictive environment, we would love for you to join the Invo-Progressus team! To learn more - Click here
* Special Education Teacher-Grades K-12 - K12 is a dynamic company on a mission to provide the most compelling, comprehensive, and effective K-12 education available. Our employees are a critical part of an organization that is providing powerful, new options for the way children can be educated. They have a passion for education and a drive to make a difference. We pride ourselves on maintaining the highest level of integrity. To learn more - Click here
If you are an Employer looking for excellent special education staff - Click here for more information
---
Food For Thought..........
I would rather walk with a friend in the dark, than alone in the light.
Helen Keller
---

---