Week in Review - June 7, 2019

NASET
WEEK IN REVIEW
National Association of Special Education Teachers
June 7, 2019 Vol 15 Issue #23
---
Dear NASET Members and Guests,

Welcome to NASET's WEEK in REVIEW. Here, we provide you with the latest publications fromNASET to read and or download, as well as some of the most interesting articles that have happened this week in the field of special education. We hope you enjoy this publication. Feel free to send us articles for this publication or let us know your thoughts about the WEEK in REVIEW at news@naset.org. Have a great weekend.

Sincerely,
---

---
NEW THIS WEEK ON NASET
NASET's LD Report
A Critique of: Cognitive Risk Factors for Specific Learning Disorder: Processing Speed, Temporal Processing, and Working Memory
---
Many individuals affected with Reading Disorders (RD), are also affected by Math Disorders (MD) commonly referred to comorbidity. The study being critiqued aimed to investigate three domain-general cognitive ability components, which include processing speed, temporal processing, and working memory. The goal was to learn whether these three components were cognitive risk factors for reading or math disorders. Or, if they were also co-occurring symptoms for individuals with attention difficulties. The problem statement was clearly stated in the study; it also gave an explanation about the three cognitive ability components. The author explains that although there has been previous research on the components, it has always been associated with Specific Learning Disorders. But, there is still a large need to explore if there are separable or shared cognitive deficits for MD and RD. The purpose of the study was to investigate and understand if processing speed, memory skills, and temporal processing are risk factors for Reading Disorders or Math Disorders. Also, the research focused on investigating if having these disorders is attributed to attentional difficulties shown by the students. Processing Speed Deficits are co-occurring with attention difficulties. Deficits in rapid automatized deficits (RAN) showed the deficits of verbal processing speeds in the children. Temporal Processing according to the research is described as "verbal time estimation, time reproduction, and time discrimination skills". (Moll, K., Göbel, S. M., Gooch, D., Landerl, K., & Snowling, M. J. 2016) Temporal Processing is especially prevalent in individuals with attention disorders, as well as reading disorders. Hence, the research to see the co-morbidity of RD and attention deficits. Read More
---
STEM Students Give Children with Disabilities Amazing Electric Cars, So Prepare to Smile
People with disabilities incur many hurdles, expenses, and societal challenges. For families and individuals who may not be able to afford all the expenses that come with a disability in the United States, organizations and individuals are facilitating ways to lighten the load. Most recently, as CBS News reported this week, a group of STEM students gifted children with disabilities fully functioning electric cars and the photos are something else, so prepare to smile from ear to ear. A group of high school and college students from Connecticut came together to build carts from scratch, according to CBS News, trained by the state's local "Go Baby Go" chapter. First conceived at the University of Delaware in 2012 with chapters now across the U.S., "Go Baby Go" is a research, design, and outreach organization that helps provide independent mobility for children with disabilities. Read More
---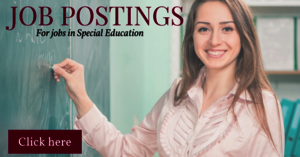 ---
Students with Intellectual Disabilities Graduate from Internship Program Aimed at Giving Them Real-World Job Experience
It's graduation season, and students across Hamilton County are celebrating their accomplishments and looking toward the future. Five Hamilton County students celebrated a particularly special milestone Wednesday as they completed Project Search, an on-the-job internship program at BlueCross BlueShield of Tennessee for people with intellectual disabilities. The students, who have all completed special education programs at their home high schools, spent the school year at the BlueCross campus, doing rotations in different departments and performing real jobs alongside company employees. Brittany Barnett said she really liked her coworkers. "They treated me like any other employee," she said. Her classmate, Martin Boatwright, agreed, saying the whole group felt that way. Boatwright spent time working for BlueCross' environmental services department in the cafeteria and the fitness center, as well as in the company's BlueCare department. Read More
---
'Why Don't We Have a Cheer Team?': Two Special Education Teachers Form Cheerleading Squad, Take Home Gold at First Competition
Team Mesquite Cheer participated in their first ever competition Saturday - and took home the gold. "This is the first year that cheer has been a competitive sport for Special Olympics of Texas" said Elaine Schor, one of the two coaches of Team Mesquite Cheer. Schor is a special education teacher at Achziger Elementary School in Mesquite. Schor and Allee Pence, a special education teacher at Jay R. Thompson Elementary School in Mesquite, were volunteering at last year's Mesquite Special Olympics basketball tournament when they watched another school's cheerleading squad perform a routine. "We literally have every single sport that's offered in Special Olympics, but we hadn't had a cheer team," Pence said. "I looked to Coach Elaine, and I said, 'Why don't we have a cheer team?'" From there, Team Mesquite Cheer was born. Their first practice was held in March 2018, and the squad started performing at community events, basketball games and other sporting events. Read More
---
Teens with ADHD Get More Traffic Violations for Risky Driving, Have Higher Crash Risk
Teen drivers diagnosed with attention-deficit hyperactivity disorder (ADHD) are significantly more likely to crash, be issued traffic and moving violations, and engage in risky driving behaviors than their peers without ADHD, according to a Children's Hospital of Philadelphia (CHOP) study published today in the journal Pediatrics. The multidisciplinary team of researchers from CHOP's Center for Injury Research and Prevention and Center for Management of ADHD analyzed detailed crash and traffic violation records for newly licensed drivers to conduct the first large-scale longitudinal study on this topic. By highlighting the specific types of crashes and traffic violations, this study identifies risky driving behaviors that those with ADHD may be more likely to engage in, such as driving while intoxicated, not wearing a seat belt, and speeding. Because these behaviors are amenable to change, these findings suggest that clinicians and families can work with this at-risk group of teens to practice safe driving behaviors and potentially reduce their crash risk. Read More
---

---
TRIVIA QUESTION OF THE WEEK
Congratulations to: Zenaida Lemus, Eliza Day, Simone Wilson, Margaret Robertson, Jessica Uptegrove, Melody Owens, Yvonne Harris, Diane Campbell-Mitchell, Denise Keeling, Rebekah Wallis, Elizabeth Ciccarelli-Ross, Patsy Ray, Debra Selig-Reynolds, Cindi Maurice, Kathryn Millett, Olumide Akerele, Christa Pius, and Debra Pearce who all knew the answer to this week's trivia question:
There's a new face on Sesame Street. The Sesame Street Workshop ("Sesame Street") recently welcomed a new character to its TV show, Karli. Karli is a green Muppet with fluffy pigtails and she is the latest newcomer in an effort to make Sesame Street more inclusive. What makes Karli unique to the Sesame Street family?
Answer: KARLI IS IN FOSTER CARE
This Week's Trivia Question:
Blinded at the age of three in an accident that occurred while he was playing with tools in his father's harness shop, this teenager, at age 15, worked out an adaptation written with a simple instrument that met the needs of the sightless. What is the name of this French educator and inventor of the system of reading and writing for use by the blind or those with visual impairments?
If you know the answer to this week's trivia questions, email it to us at contactus@naset.org by June 10, 2019. If you are correct, you will be acknowledged in next week's NASET's Week in Review
---

---
Pediatric Research: Children of Parents with Bipolar Disorder More Likely to also Develop it
More than 5.7 million Americans older than 18 have bipolar disorder. The median age of onset is 25, and the Child and Adolescent Bipolar Foundation estimates that 750,000 U.S. teens and children have BD, even if they haven't been diagnosed. BD is characterized by periods of manic highs and depressive lows. Depending on the severity and type of bipolar disorder, highs and lows might last several days or weeks. Children of parents with BD are more likely to develop the disorder themselves. One study showed that the cumulative rate of BD spectrum diagnoses at age 21 was 23% among children of parents with BD, compared with 3.2% in the comparison group. The disorder can be difficult to diagnose because it shares characteristics with other illnesses. Additionally, most children who have a parent with BD will have a diagnosable mental health disorder at some point during their youth, such as attention-deficit disorder, oppositional defiant disorder, anxiety or depression. Read More
---
Virtual Reality Helps Police Better Interact with People Who Have Autism
A man with autism walks out of a store without paying for a toy he picked up. He's followed by a storekeeper demanding he come back inside. The situation quickly escalates, and police are called. Officers arrive, their patrol car's lights flashing and sirens blaring, to find the man in the parking lot, yelling and not responding to their commands. They have a choice: confront the man and risk having the situation turn violent or regroup to figure out a different approach. The scenario is part of a virtual reality simulation for police that's being developed by Axon - the company known best for developing the Taser - so officers can learn how to interact with people who have autism and de-escalate situations that could quickly turn awry. The developmental disorder that can involve varying degrees of language and social impairments, often including repetitive behaviors. In 2018, the U.S. government estimated about 1 in 40 kids is diagnosed with autism. Read More
---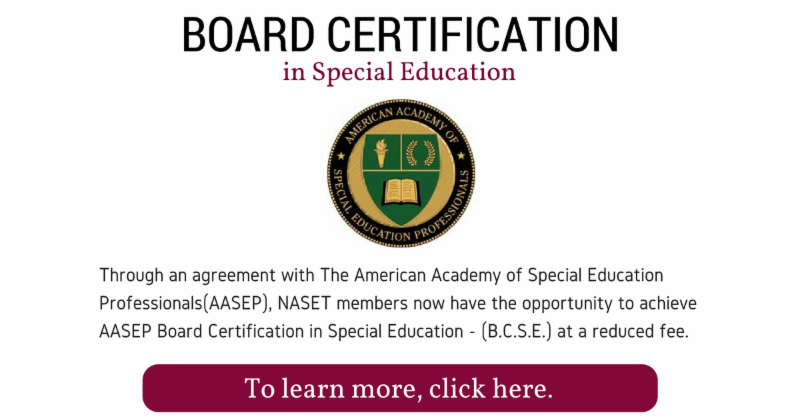 ---
Leonardo da Vinci May have Suffered from ADHD, Expert Claims
Leonardo da Vinci may have struggled to complete masterpieces like the Mona Lisa and Adoration of the Magi because he suffered from Attention Deficit Hyperactivity Disorder (ADHD), a brain expert has claimed. Marco Catani, Professor of Neuroanatomy & Psychiatry at Kings College London, has spent his career studying the condition and treating people with ADHD, and believes the symptoms fit historic accounts of da Vinci's erratic behavior. The renaissance polymath was notorious for chronic procrastination, often leaving work unfinished so he could move on to his next project. Read More
---
If You Could Learn Every Disease Your Child Could Possibly Develop in Life, Would You?
Newborn screening is required in the U.S. and differs slightly depending on which state you live in. For the most part, it's done before a newborn baby leaves the hospital and includes a blood test that screens for 30-50 serious health problems that usually arise in infancy or childhood, and could hinder normal development. Compared to current newborn screenings, genomic sequencing is able to detect many more inherited conditions. But there's also more to the results than just testing positive or negative, and with current commercially available products, those results and any caveats that exist may not be fully explained to the patient. Because of this, there's a push in the scientific community to determine how genomic sequencing should be implemented as a part of newborn screening before the technology is available on a large scale. Read More
---
Annual Special Education Law Offering at Lehigh
Lehigh University's week-long (June 23-28) Special Education Law Symposium returns to its Bethlehem, PA campus with 8 all-new, 3-hour "hot" topics fresh from the national case law and attorney practice. From 11 states, 19 attorneys (both sides) will offer lectures, legal outlines, and the opportunity for registrant participation. Basic track of IDEA foundation topics also an option. Overlapping with the Symposium, Dr. Perry Zirkel (PA), Julie Weatherly (AL), and Lisa Hardcastle (TX) headline a separable Section 504 Coordinators Institute (June 27-28) at a special rate. Per day Symposium registration available. Graduate credit or continuing education credit options. Keynote address by Laurie VanderPloeg, OSEP director. For Symposium schedule, registration information, faculty, and content, see the Symposium website: go.lehigh.edu/spedlaw
---
Cognitive Behavioral Therapy for Kids with Long-Term Conditions
The mental health of children and young people with some long term physical conditions could benefit from cognitive behavioral therapy (CBT), according to a recent study from the University of Exeter Medical School. The systematic review used robust methods to bring together and make sense of the best science in this area. Among a range of findings, the team identified some evidence of the benefits of CBT in inflammatory bowel disease, chronic pain and epilepsy. The research was funded by the National Institute for Health Research (NIHR) and supported by the NIHR Collaboration for Leadership in Applied Health Research and Care South West Peninsula (PenCLAHRC). Long term conditions are common in children. In England, 23% of secondary school age pupils reported that they had a long-term medical illness or disability in a recent survey. Read More
---
Governor of Ohio Appoints State's First-Ever American with Disabilities Act Coordinator
Ohio Gov. Mike DeWine has appointed the state's first-ever Americans With Disabilities Act coordinator to establish the state as a model employer of people with disabilities. The announcement was a follow-up to an executive order the Republican governor signed on his first day in office in January, calling on state agencies to improve the hiring, recruitment, and retention of individuals with disabilities. The new ADA coordinator is James Clinkscale, currently the manager of diversity and inclusion and ADA coordinator for Opportunities for Ohioans with Disabilities. Read More
---

---
Job Options Increasing for College Graduates with Disabilities
College graduates with a condition like autism or ADHD have often faced limited options when looking for work, but now there's a movement for businesses to recognize the benefits of neurodiversity and appreciate people who think differently. Landmark College, in Putney, helps students with learning difficulties navigate college and life beyond. This semester is now over, and recent graduate Sam Koslowsky is moving out of his dorm. Koslowsky said that he knew from an early age that he'd need extra help to make it through school. "When I was in elementary school, I barely passed a cutting test - I think I actually failed it - which, you know, when they test your hand-eye coordination by giving you a pair of scissors and a bunch of shapes and paper and telling you to cut them?" Koslowsky said. "So early intervention is like the only reason I went from being a probably textbook basketcase to actually being a semi-functional human being." Read More
---
Teens to Build Airplane for Pilots with Disabilities
Sean Stoltz could fly before he could drive. The 17-year-old student at the Central Florida Aerospace Academy is one of a few dozen teens who will spend the summer building a functioning airplane. "It's like eating an elephant," he said. "The only way to really do it is one bite at a time and you'd better really like elephant." The students really like aviation. "There's nothing like being in that left seat," junior Noel Bell said while tightening some screws into what would become a wing. The project will take months. The students are building a Zenith 750 Cruiser and plan to give it to an organization called Able Flight, which helps men and women with disabilities become pilots. It's become a special mission for the CFAA students. "Able Flight aims to allow that person who has a disability or is unable to fly anymore able to fly again," explained Bell. Able Flight pilots will train for 6-8 weeks in Lakeland this spring. That has accelerated the kids' work speed. Every student who helps build the plane will sign their autograph next to their work. Read More
---
Moms Secretly Infiltrate Online Groups to Help Stop the Poisoning of Kids with Autism
Two mothers are working together to stop parents who believe they can "cure" their children's autism with dangerous chemicals. Melissa Eaton, who lives in North Carolina, and Amanda Seigler, who lives in Florida, both stumbled upon groups of people who believe chlorine dioxide, a chemical that's used for bleaching, can treat autism while researching the condition after their own children were diagnosed with it. Eaton, 39 and Seigler, 38, both decided to begin going undercover, posing as desperate parents with a child who has autism. Once inside the groups, however, the pair then observe and report cases of child abuse. "I created my own fake profile to help find these people," Eaton said. "I've read all sorts of disturbing posts. It affects me greatly because autism is a neurological difference. Parents are just being really misguided." Read More
---
Honor Society for Special Education Teachers

---
Home-Schoolers See No Added Health Risks Over Time
Years of home-schooling don't appear to influence the general health of children, according to a Rice University study. A report by Rice kinesiology lecturer Laura Kabiri and colleagues in the Oxford University Press journal Health Promotion International puts forth evidence that the amount of time a student spends in home school is "weakly or not at all related to multiple aspects of youth physical health." "Although there may be differences in the health of elementary through high school home-schoolers, those differences don't seem to change with additional time spent in home school," Kabiri said. "In other words, staying in home school longer isn't related to increased health benefits or deficits." Earlier this year Kabiri and her Rice team reported that home-schooled students who depended on maintaining physical fitness through outside activities were often falling short. Read More
---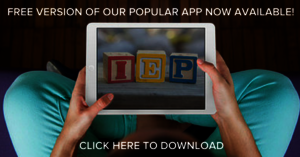 ---
Reading with Toddlers Linked to Reduced Harsh Parenting, Enhanced Child Behavior
People who regularly read with their toddlers are less likely to engage in harsh parenting and the children are less likely to be hyperactive or disruptive, a Rutgers-led study finds. Previous studies have shown that frequent shared reading prepares children for school by building language, literacy and emotional skills, but the study by Rutgers Robert Wood Johnson Medical School researchers may be the first to focus on how shared reading affects parenting. The study, published in the Journal of Developmental & Behavioral Pediatrics, suggests additional benefits from shared reading -- a stronger parent-child bond and less hyperactivity and attention problems in children. "For parents, the simple routine of reading with your child on a daily basis provides not just academic but emotional benefits that can help bolster the child's success in school and beyond," said lead researcher Manuel Jimenez, an assistant professor at Rutgers Robert Wood Johnson Medical School's department of pediatrics, and an attending developmental behavioral pediatrician at Children's Specialized Hospital. Read More
---

---
LATEST JOB LISTINGS POSTED ON NASET
* Special Education Teacher - Philadelphia, PA - The Invo-Progressus Team has incredible opportunities for Special Education Teachers...or, as we like to call them, Superheroes. If you use your super powers to help ensure that children have access to the best education possible in the least restrictive environment, we would love for you to join the Invo-Progressus team! To learn more - Click here
* Special Education Teacher - Chicago, IL - The Invo-Progressus team is comprised of some of the nation's most talented and influential education and therapy leaders all of whom have a keen understanding of how to meet the unique needs of school districts, children and families and help them succeed. We are currently seeking full and part-time Special Education Teachers in Chicago, IL to provide services in Chicago area schools. To learn more - Click here
* Special Education Teacher - Growth Public Schools (GPS) seeks Special Education Teachers to encourage a culture of mutual respect & equitable practice and exhibit knowledge of student cognitive development and various learning. Communicate effectively with students and families about classroom activities and student progress. To learn more - Click here
* Chief Clinical Officer - Criterion Child Enrichment is conducting a search for a Chief Clinical Officer (CCO). Founded in 1985 as a not-for-profit organization, Criterion has served families for over 30 years and is a leading provider of early childhood education and early intervention services in Massachusetts. The Chief Clinical Officer will work in partnership with the agency's Chief Administrative Officer to oversee operation of programs fulfilling Criterion's Mission and Strategic Plans. To learn more - Click here
* Rivermont Schools - Special Education TEACHER positions available! - Now is a great time to join Rivermont Schools. Currently offering a $2,000 sign-on bonus and reimbursement of relocation expenses for Special Education Teachers! Rivermont Schools are private, nonprofit, special education day schools with campuses across Virginia. To learn more - Click here
* Student Services Administrator - Monitors compliance with IDEA, ADA, OCR, CRDC, and other relevant Special Education and/or English learner regulations for the purpose of ensuring ECS schools are in compliance with federal and state regulations. Assist in the updating of all policies and procedures for ECS that adheres to mandates pertaining to English learners and students with disabilities. To learn more - Click here
* Special Education Teacher - Cozad Community Schools, an AdvancEd School District, having excellent facilities, utilizing a Professional Learning Community structure, technologically strong, and intent on growing leaders, is accepting applications for a high school special education teacher opening for the 2019-2020 school year. To learn more - Click here
* Special Education Teachers - Responsible for providing an educational atmosphere where students have the opportunity to fulfill their potential for intellectual, emotional, physical, spiritual and psychological growth. This person is responsible for organizing and implementing an instructional program that will maximize the learning experience of students with special needs. To learn more - Click here
If you are an Employer looking for excellent special education staff - Click here for more information
---
Food For Thought..........
People lose their way when they lose their why.
Michael Hyatt
---