Week in Review - July 5, 2019


NASET
WEEK IN REVIEW
National Association of Special Education Teachers
July 5, 2019 Vol 15 Issue #27
---

---
Dear NASET Members and Guests,

Welcome to NASET's WEEK in REVIEW. Here, we provide you with the latest publications fromNASET to read and or download, as well as some of the most interesting articles that have happened this week in the field of special education. We hope you enjoy this publication. Feel free to send us articles for this publication or let us know your thoughts about the WEEK in REVIEW at news@naset.org. Have a great weekend.

Sincerely,
---
NEW THIS WEEK ON NASET
NASET's Practical Teacher Series
The Effects of Parent Therapy for Disruptive Behaviors: A Review of the Literature
---
When an individual becomes a parent there is not a secret manual that will provide guidance in decision making for their child. In today's society one of the largest growing issues among families are problematic behaviors displayed by children in the home (Beveridge, Fowles, Masse, McGoron, Smith, Williamson, 2015). Disruptive behaviors that begin in the home can carry over to the classroom, which causes additional issues. Challenging behaviors can include screaming, biting, hitting, impulsiveness, inattention, self-injury, and noncompliance. Research has shown children who display challenging behaviors at a young age have been shown to have low social and academic outcomes, as they get older (Dunlap et al., 2006; Gilliam, 2005). When a child is diagnosed with a disability, living in homes with low socioeconomic statuses households, or living in foster care the amount of problematic behaviors occurring in the home substantially increases. As problematic behaviors continue at home the frustration level in parents is growing. A parent's reaction to challenging behaviors can determine if a behavior escalates or continues to occur. Due to high frustration levels, there is a possibility parents will react to challenging behaviors by spanking their child and screaming themselves. If problematic behaviors are not corrected it can affect a child's academically and the relationship they have with their parents. To avoid this, parent interventions and trainings can be put into place to improve a child's persistent challenging behaviors in the home. Read More
---
Music Develops the Spoken Language of the Hearing-Impaired
Finnish researchers have compiled guidelines for international use for utilizing music to support the development of spoken language. The guidelines are suitable for the parents of children with hearing impairments, early childhood education providers, teachers, speech therapists and other rehabilitators of children with hearing disabilities, as well as the hearing-impaired themselves. When developing a music playschool designed for children using a cochlear implant, University Lecturer of Logopedics and speech therapist Ritva Torppa noticed that music, especially singing, benefits the brain of hearing-impaired children and their spoken language. The goal of the music playschool, speech-music group, is to improve the perception of speech and spoken language. Read More
---

---
Too Little UVB Exposure in Pregnancy Linked with a Higher Risk of Learning Disabilities
Too little sunlight-and specifically UVB exposure-in pregnancy has been linked with a higher risk of learning disabilities. In a new study looking at more than 422,500 school-age children from across Scotland, researchers found that low UVB exposure during pregnancy was associated with risk of learning disabilities. UVB exposure from sunlight is linked to the production of the essential nutrient vitamin D in the body. Publishing their results in the journal Scientific Reports, University of Glasgow researchers linked sunshine hours data from the Met Office with the month in which children were conceived. They found that there was a statistically significant relationship between lower UVB exposure over the whole of pregnancy and the risk of learning disabilities. Read More
---
Major Changes in IEP Diagnosis and Classification for Children with Disabilities Proposed by NASET
The National Association of Special Education Teachers (NASET) is proposing major changes to the existing system in which children with disabilities are diagnosed and classified on EPs (Individual Educational Programs). This new system will provide all professionals working in the field of special education, college students preparing to work with children with special needs, administrators, college professors, parents, and students with disabilities the information necessary to adequately determine the most comprehensive, detailed, and precise diagnoses of disabilities or disorders seen in infants, toddlers, children, and adolescents, particularly in the educational environment. Read More
---
Theatre Company Creates Place for Artists with Disabilities
Art has a way of bringing life to the world. Tucked away in Denver, Colorado, there are performers whose abilities and passion are unmatched. That place is Phamaly Theater Company. "This is a place where disability and just human difference is redefined," says Regan Linton, artistic director of Phamaly Theatre. "It transforms the stories we tell, even though we are telling a lot of the same stories that other theatre companies do. We do it in a different way based off the identities of the people in our company." Phamaly Theatre Company is a home for theatre artists with disabilities. "All the actors are exclusively actors with disabilities of all kinds," Linton says. Read More
---
Board Certification in Special Education Available to NASET Members

Through an agreement with The American Academy of Special Education Professionals(AASEP), NASET members now have the opportunity to achieve AASEP Board Certification in Special Education - (B.C.S.E.) at a reduced fee. AASEP Board Certification in Special Education - (B.C.S.E.) is a voluntary choice on the part of the candidate. The candidate for Board Certification wishes to demonstrate a commitment to excellence to employers, peers, administrators, other professionals, and parents. From the standpoint of the Academy, board certification will demonstrate the highest professional competency in the area of special education. Board Certification in Special Educationestablishes a much needed standard for professionals, across disciplines, who work with exceptional children. Read More
---
---
TRIVIA QUESTION OF THE WEEK
Congratulations to: Kristi McGeehan, Kathi Handy, Nicole Scariano, Debra Bruster, Amy Ross Bradl, Cindi Maurice, Diane Campbell-Mitchell, Patsy Ray, Charlette Pettis, Julie Westcott, Raynelle B. Lanier, Danelle Fugate, Tracey Christilles, Peg Cole, Olumide Akerele, Joanna Blau, Zenaida Lemus, Leila Barnes, and Olivia Strozier who all knew the answer to this week's trivia question:
Life Goes On was an ABC television series that aired in 1989 and ran until 1993. The show focused on the Thatcher family living in Chicago. One of the main characters in the television show was Charles, who was known as "Corky". Life Goes On was unique because it became the first television series to have a major character (Corky) with what diagnosis?
Answer: DOWN SYNDROME
This Week's Trivia Question:
This American actress and singer is the first actress who uses a wheelchair for mobility to appear on a Broadway stage, and to be nominated for and win a Tony Award. "This award is for every kid watching tonight who has a disability, who has a limitation or a challenge, who has been waiting to see themselves represented in this arena," she said in her acceptance speech at the Tony Awards on June 9, 2019. Who is she?
If you know the answer to this week's trivia questions, email it to us at contactus@naset.org by July 8, 2019. If you are correct, you will be acknowledged in next week's NASET's Week in Review
---
Supplements, Worms and Stool: How Families are Trying to Game the Gut to Treat Autism Traits
Every two weeks, Alex Chinitz swallows the strangest of brews: fruit juice with 20 to 30 larvae of Hymenolepis diminuta mixed in. That fancy Latin word is the name of a helminth - a tapeworm, to be precise - that can grow to 30 centimeters. The larvae Alex drinks are not visible, nor can he taste them. They are encased in tiny cysts, and under a microscope, they look like seeds - only with eyespots and tails. By the time they reach Alex's mouth, they have already passed through several other organisms: The adult parasites lay eggs in rats' intestines; the rats excrete the eggs; beetles eat the rats' feces; and inside the beetles, the eggs hatch into larvae. After Alex swallows them, the larvae swim around in the lumen of his gut and die about 10 to 14 days later. Alex, 25, has autism and is nonverbal, so he cannot tell us what he thinks of this concoction. But his mother, Judy Chinitz, gives it full credit for having eased some of Alex's autism traits. Read More
---
New Knowledge on the Development of Asthma
Researchers at Karolinska Institutet in Sweden have studied which genes are expressed in overactive immune cells in mice with asthma-like inflammation of the airways. Their results, which are published in the journal Immunity, suggest that the synthesis and breakdown of fats plays an important part in the process. The job of the human immune system is to read our environment and react to potentially harmful substances. In asthma, the immune system is overactive, causing inflammation in the lungs and symptoms such as coughing, wheezing and shortness of breath. A kind of immune T cell called a Th2 cell plays a vital part in asthma-related inflammation, but the rarity of these cells and a lack of sensitivity technology has made these cells hard to study in any detail. Read More
---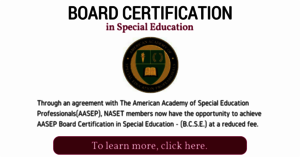 ---
The Number of Virginia Children who Need Help for Disabilities is Increasing Faster than the Funding
A state program meant to help infants and toddlers with disabilities is signing up children faster than its recent funding growth, a new report says. The result has been a drop in the resources available to each child, which have dropped by 12 percent over the past two biennial budgets, the Virginia Board for People with Disabilities said. And nobody in the state knows how many child could be helped but aren't. The state's so-called Early Intervention program, sometimes known as "Part C," is supposed to help children with developmental delays who are less than 3 years old with services including physical therapy, speech therapy and psychological treatment. The number of children served has grown by 24% since 2014, while funding for the program rose by 9%. Read More
---
This Man Wanted to Share his Love of Running with People who have Disabilities. Now, He's Finished 45 marathons with Them.
Peter Kline has run over 100 marathons - an impressive feat in itself. But what makes him so remarkable is that he has finished 45 of those marathons while pushing young people with disabilities in front of him. Kline wants them to know the joy of running too. Kline started hitting the pavement when he was in his early 50's after running a 10K with his nephew. Eventually, he began running marathons - with the goal of qualifying for Boston's famous race. And, years later, he did. But, the Boston Marathon turned out to be special for many reasons. His friend Scott Patrick was diagnosed with gioblastoma, a deadly brain cancer, and asked Kline to run the race to raise money for cancer research. Kline helped Patrick and other volunteers raise about $60,000. Patrick passed away the same year, but not before Kline gifted him the finisher's medal. Read More
---
Babies Can Learn Link between Language and Ethnicity, Study Suggests
Eleven-month-old infants can learn to associate the language they hear with ethnicity, recent research from the University of British Columbia suggests. The study, published April 22 by Developmental Psychobiology, found that 11-month-old infants looked more at the faces of people of Asian descent versus those of Caucasian descent when hearing Cantonese versus English -- but not when hearing Spanish. "Our findings suggest that by 11 months, infants are making connections between languages and ethnicities based on the individuals they encounter in their environments. In learning about language, infants are doing more than picking up sounds and sentences -- they also learn about the speakers of language," said Lillian May, a psychology lecturer at UBC who was lead author of the study. Read More
---
Better Care Needed for People Displaying First Symptoms of Bipolar Disorder
Better care and more research into treatments for people experiencing a first manic episode are urgently needed, according to researchers at the NIHR Maudsley Biomedical Research Centre. The study, published today in The Lancet Psychiatry by a team of international experts, describes patchy and inconsistent care, widespread failure to detect bipolar disorder early enough, and a lack of guidance on how to treat people experiencing mania for the first time. The researchers reviewed current evidence to illustrate the prevalence and health burden of bipolar disorder, the typical progression of illness, evidence for a range of interventions and the content of international guidelines. Read More
---
New Therapy Targets Gut Bacteria to Prevent and Reverse Food Allergies
A new study identifies the species of bacteria in the human infant gut that protect against food allergies, finding changes associated with the development of food allergies and an altered immune response. Every three minutes, a food-related allergic reaction sends someone to the emergency room in the U.S. Currently, the only way to prevent a reaction is for people with food allergies to completely avoid the food to which they are allergic. Researchers are actively seeking new treatments to prevent or reverse food allergies in patients. Read More
---

---
Music Students Do Better in School than Non-Musical Peers
High school students who take music courses score significantly better on math, science and English exams than their non-musical peers, according to a new study published in the Journal of Educational Psychology. School administrators needing to trim budgets often look first to music courses, because the general belief is that students who devote time to music rather than math, science and English, will underperform in those disciplines. "Our research proved this belief wrong and found the more the students engage with music, the better they do in those subjects," said UBC education professor and the study's principal investigator, Peter Gouzouasis. Read More
---
Skinny Self-Image, Heavy Workouts in Adolescence are Warning Signs, Study Shows
Adolescents who see themselves as puny and who exercise to gain weight may be at risk of so-called muscularity-oriented disordered eating behaviors, say researchers led by UCSF Benioff Children's Hospitals. The researchers found that 22 percent of males and 5 percent of females ages 18-to-24 exhibit these disordered eating behaviors, which are defined as including at least one of the following: eating more or differently to gain weight or bulk up, and use of dietary supplements or anabolic steroids to achieve the same goal. Left unchecked, these behaviors may escalate to muscle dysmorphia, characterized by rigid diet, obsessive over-exercising and extreme preoccupation with physique, say the researchers in their study publishing in the International Journal of Eating Disorders on June 20, 2019. Read More
---
Processed Foods and Effect on Developing Fetus' Brain: Autism Link?
With the number of children diagnosed with autism on the rise, the need to find what causes the disorder becomes more urgent every day. UCF researchers are now a step closer to showing the link between the food pregnant women consume and the effects on a fetus' developing brain. Drs. Saleh Naser, Latifa Abdelli and UCF undergraduate research assistant Aseela Samsam have identified the molecular changes that happen when neural stem cells are exposed to high levels of an acid commonly found in processed foods. In a study published June 19 in Scientific Reports, a Nature journal, the UCF scientists discovered how high levels of Propionic Acid (PPA), used to increase the shelf life of packaged foods and inhibit mold in commercially processed cheese and bread, reduce the development of neurons in fetal brains. Read More
---

---
Your Brain Activity Can be Used to Measure How Well You Understand a Concept
As students learn a new concept, measuring how well they grasp it has often depended on traditional paper and pencil tests. Dartmouth researchers have developed a machine learning algorithm, which can be used to measure how well a student understands a concept based on the student's brain activity patterns. The findings are published in Nature Communications. The study is one of the first to look at how knowledge learned in school is represented in the brain. To test knowledge of concepts in STEM, Dartmouth researchers examined how novices and intermediate learners' knowledge and brain activity compared when testing mechanical engineering and physics concepts, and then developed a new method to assess their conceptual understanding. Read More
---

---
Michigan Dropped from 'Needs Intervention' List for Special Education
Michigan no longer needs "intervention" to meet federal special education requirements but still needs "assistance," according to state education officials. The Michigan Department of Education said on Thursday the state's performance on key special education factors improved over last year, which prompted the U.S. Department of Education to lift the state from its "needs intervention" determination to "needs assistance." Michigan is rated for its annual performance on meeting a section of the Individuals with Disabilities Education Act. The types of data used to make a determination include the participation of children with disabilities on regular statewide assessments and the percentage of children with disabilities who graduated with a regular high school diploma and who dropped out. Read More
---

---
LATEST JOB LISTINGS POSTED ON NASET
* Special Education Teacher - Chicago, IL - The Invo-Progressus Team has incredible opportunities for Special Education Teachers...or, as we like to call them, Superheroes. If you use your super powers to help ensure that children have access to the best education possible in the least restrictive environment, we would love for you to join the Invo-Progressus team! To learn more -Click here
* Special Education Teacher - Wilmington, DE - We are currently seeking full-time Teachers with a Certification in Special Education in Wilmington, DE to provide services during the 2019-2020 School Year. The Invo-Progressus Team has incredible opportunities for Special Education Teachers...or, as we like to call them, Superheroes. To learn more - Click here
* Special Education Teacher - Philadelphia, PA - The Invo-Progressus Team has incredible opportunities for Special Education Teachers...or, as we like to call them, Superheroes. If you use your super powers to help ensure that children have access to the best education possible in the least restrictive environment, we would love for you to join the Invo-Progressus team! To learn more - Click here
* Special Education Teacher - Bartow, FL - We are currently seeking a full-time Special Education Teacher in Bartow, FL to provide services in a K-12 school program. The Invo-Progressus Team has incredible opportunities for Special Education Teachers...or, as we like to call them, Superheroes. To learn more - Click here
* 2019-20 Inclusion Specialist Teacher ($7,500 bonus) Full Time Middle or High School - Bright Star Schools is a free, publicly funded and open enrollment non-profit organization with seven public charters in urban Los Angeles. Across all of our Bright Star sites, over 90% of our students are eligible for free and reduced lunch. Our mission is to provide holistic, inclusive support for all students to achieve academic excellence and grow their unique talents so that they find joy in higher education, career, and life. To learn more - Click here
* Learning Specialist - Provides vision and direction for the Educational Support Services (ESS) Program by supporting students with different learning styles; supporting teachers in their efforts to advance students with different learning needs within the classroom; and working with parents, students, and outside professionals in order to better support the needs of the students. To learn more - Click here
* Special Education Teacher - Desert Choice Schools is looking for a Special Education Teacher or Teacher Intern at multiple locations including Buckeye, AZ - Tempe, AZ - Phoenix, AZ - San Tan Valley, AZ - Queens Creek, AZ and Yuma, AZ for the 2019/2020 school year. Being a special educator with Desert Choice Schools is unlike any other opportunity. To learn more - Click here
* Certified Special Education Teacher - Our client is seeking a Certified Special Education Teacher to assist children with special needs throughout several counties in North and South Jersey area schools. In this role you would be responsible to provide care to developmentally disabled children to promote emotional and social growth within a school setting. To learn more - Click here
* Special Education Teacher - We work to attract, empower and retain the finest therapists so that every human can manifest their full potential. We, TherapyTravelers, hold our (4) core values at high esteem, those being: Integrity, Being Exceptional, Teamwork, and Acknowledgement and Appreciation for great work. To learn more - Click here
* Chief Clinical Officer - Criterion Child Enrichment is conducting a search for a Chief Clinical Officer (CCO). Founded in 1985 as a not-for-profit organization, Criterion has served families for over 30 years and is a leading provider of early childhood education and early intervention services in Massachusetts. The Chief Clinical Officer will work in partnership with the agency's Chief Administrative Officer to oversee operation of programs fulfilling Criterion's Mission and Strategic Plans. To learn more - Click here
* Student Services Administrator - Monitors compliance with IDEA, ADA, OCR, CRDC, and other relevant Special Education and/or English learner regulations for the purpose of ensuring ECS schools are in compliance with federal and state regulations. Assist in the updating of all policies and procedures for ECS that adheres to mandates pertaining to English learners and students with disabilities. To learn more - Click here
If you are an Employer looking for excellent special education staff - Click here for more information
---
Food For Thought..........
Focus on choices not limitations. See the possibility and potential of the moment.
Akiroq Brost
---