Week in Review - July 26, 2019


NASET
WEEK IN REVIEW
National Association of Special Education Teachers
July 26, 2019 Vol 15 Issue #31
---

---
Dear NASET Members and Guests,

Welcome to NASET's WEEK in REVIEW. Here, we provide you with the latest publications fromNASET to read and or download, as well as some of the most interesting articles that have happened this week in the field of special education. We hope you enjoy this publication. Feel free to send us articles for this publication or let us know your thoughts about the WEEK in REVIEW at news@naset.org. Have a great weekend.

Sincerely,
---
NEW THIS WEEK ON NASET
NASET's Autism Spectrum Disorder series
Strategies for Supporting Students Diagnosed
with Autism Spectrum Disorders in STEM Education
---
Educators and employers are working together to promote students diagnosed with autism by developing skills related to the STEM fields. Students diagnosed with autism spectrum disorders (ASD) are showing high levels of interest in STEM fields. This issue of NASET's Autism Spectrum Disorder series was written by Amelia K. Moody, Ph.D., Dennis S. Kubasko, Ph.D., and Allison R. Walker, Ph.D. and published in the Fall, 2018 edition of JAASEP. Their article will review STEM and ASD literature and offer methods for improving student access to education through transition services and using a Universal Design for Learning (UDL) framework in efforts to encourage a blend of evidence-based instructional methods and supports for STEM educators working to include students diagnosed with ASD in their classrooms. Read More
---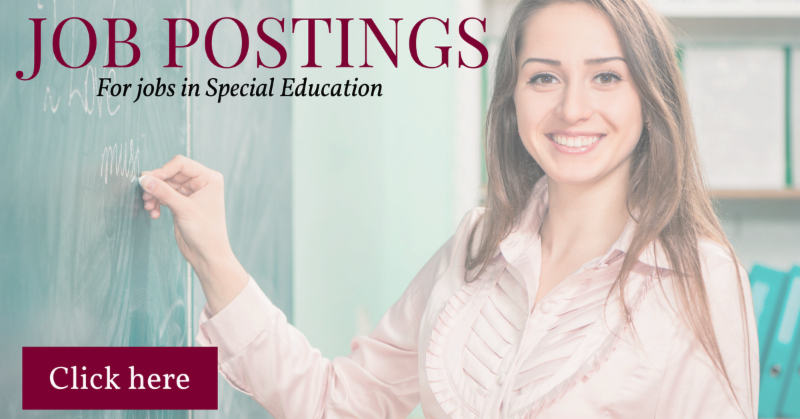 ---
Researchers are Using Machine Learning to Screen for Autism in Children
For more than five years, researchers from Duke Engineering and the Duke University School of Medicine have been working toward creating an app that can help screen for autism in young children. With results from the first pilot study rolling in just last year, their work is leading to new insights about autism spectrum disorder (ASD) and has the potential to transform how children's development is screened and monitored. "Babies who go on to develop autism typically don't pay attention to social cues," said Geraldine Dawson, director of the Duke Center for Autism and Brain Development. "They're more interested in non-social things, like toys or objects. They're also less emotionally expressive. They smile less, particularly in response to positive social events." Read More
---

---
Maternal Obesity Linked to Childhood Cancer
A new study from the University of Pittsburgh Graduate School of Public Health and UPMC Hillman Cancer Center found that children born to obese mothers were more likely to develop cancer in early childhood. Using Pennsylvania birth records, the researchers found a correlation between pre-pregnancy body-mass index (BMI) in mothers and subsequent cancer diagnosis in their offspring, even after correcting for known risk factors, such as newborn size and maternal age. The final version of the paper published online today in the American Journal of Epidemiology. "Right now, we don't know of many avoidable risk factors for childhood cancer," said lead author Shaina Stacy, Ph.D., postdoctoral scholar in the Pitt Public Health Department of Epidemiology and UPMC Hillman Cancer Center. "My hope is that this study can be, in a way, empowering and also motivating for weight loss." Read More
---
Major Changes in IEP Diagnosis and Classification for Children with Disabilities Proposed by NASET
The National Association of Special Education Teachers (NASET) is proposing major changes to the existing system in which children with disabilities are diagnosed and classified on EPs (Individual Educational Programs). This new system will provide all professionals working in the field of special education, college students preparing to work with children with special needs, administrators, college professors, parents, and students with disabilities the information necessary to adequately determine the most comprehensive, detailed, and precise diagnoses of disabilities or disorders seen in infants, toddlers, children, and adolescents, particularly in the educational environment. Read More
---
Cartoons are Appropriate for Developing Children's Narrative Skills and Values
Media consumption by schoolchildren in the 3rd year (8-9 year-olds) and 6th year (11-12 year-olds) of Primary Education, their narrative skills and the perceptions they have about the values/countervalues of cartoons was explored by the Department of Evolutionary Psychology and Education of the UPV/EHU's Faculty of Education, Philosophy and Anthropology. The research was conducted in various phases divided into two subcategories. Firstly, the use that schoolchildren make of various devices, the Internet in particular, as well as the support and control strategies used by their parents, the positive and negative conceptions parents have about the use, difficulties and challenges they face when mediating in their use were identified. The aim of this section was to adapt the mediation programs on the basis of the actual situation of families, schools and society. Read More
---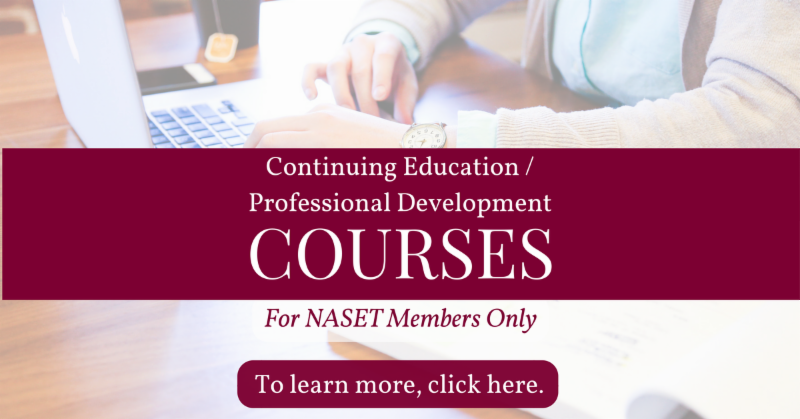 ---
TRIVIA QUESTION OF THE WEEK
THE TRIVIA QUESTION OF THE WEEK WILL RETURN ON AUGUST 2, 2019
---

---
Seeing Classmates Struggling, These 5th Graders Wrote a Book of Poems to Inspire Those with Depression
There's a portrait of a blushing unicorn on the cover, and crayon drawings of pizza, puppies, and playdates on the pages inside, but the book created by a class of fifth graders at a South Philadelphia school deals with an undoubtedly serious subject: depression. When the students at Eliza B. Kirkbride School noticed that some of their classmates were struggling, they wanted to learn more about depression and what they could do to help. Research showed them that rates of anxiety and depression are on the rise among young people everywhere, and that children as young as age 9 are increasingly attempting suicide. "What surprised us was many people don't really get help," said Venus Salas Rizo, an 11-year-old student from South Philadelphia. "We wanted to motivate [people with depression] and make them feel better." Read More
---
Can 'Growth' Data Push Parents to More Integrated Schools? A New Study Says Maybe
Families choosing schools for their kids can find themselves awash in information, from test scores and demographic data to local knowledge gleaned by talking to friends and family. That information can feel critical for parents facing high-stakes schooling decisions. But it also may serve to entrench the segregation of schools by race and income. White families tend to avoid schools with many black students, research has shown, and low test scores can push those families away, too - scores that are also tightly correlated with student demographics. New research suggests that providing parents with a different menu of information could nudge them to choose schools or districts they otherwise might not - potentially helping to create more integrated schools, which have been linked to better academic outcomes for students of color. Read More
---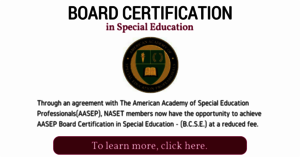 ---
Student with Autism Gets Diploma, Honored with Supportive, Silent Ovation
These upstate high school graduates made the commencement day extra special for their autistic classmate - by staying absolutely silent as he walked across the stage to receive his diploma, a heartwarming video of the event shows.Jack Higgins - who had attended Carmel High School in the town of Carmel along the southern border of Putnam County for eight years - was about to graduate when Principal Lou Riolo made a special announcement to the entire Class of 2019. "Unlike many of us, Jack is super sensitive to loud noises," Riolo said before Jack was introduced during the June ceremony. "I'm going to ask a big favor of everybody today. I would like everyone to not clap, and not cheer. That's correct. Not clap and not cheer, because it may overstimulate Jack as he comes to the podium to receive his diploma." Read More
---
Researchers Devise a More 'Child-Friendly' Test for Autism
The current methods of diagnosing autism in children use questionnaires and psychologist evaluations. However, these methods can be stressful for those at a young age. New research now suggests an easy, more stress-free test that simply tracks the gaze. Researchers have devised a new, less stressful method of diagnosing autism based on 'how a child looks at everything.' "The current approaches to determining if someone has autism are not really child-friendly," notes Mehrshad Sadria, who is currently pursuing a master's degree at the University of Waterloo in Canada. Sadria and colleagues have been busy looking for an alternative means of diagnosing autism - which specialists refer to as autism spectrum disorder (ASD) - early on in life. Read More
---
Teachers' Union Set to Sue Over Education Law
Not content to let the new education reform law stand, the West Virginia Education Association announced Wednesday it would file suit to block the law in court. According to a press release Wednesday, the WVEA sent Attorney General Patrick Morrisey notice of its intent to sue the state to block HB 206, the education reform package passed by the West Virginia Legislature June 24 and signed into law by Gov. Jim Justice June 28. "While we opposed this legislation on principle, we have always held that HB 206, and all the previous versions of the omnibus education bill, violates the provisions of West Virginia's Constitution," said WVEA President Dale Lee. State code requires all who wish to file suit against the state give a 30-day notice. Lee said the union's legal team was exploring all the ways HB 206 violates the constitution, but he focused on several issues. "In our intent to sue notice we have listed what we believe are a number of constitutional violations," Lee said. Read More
---
'I Do Not have 2-3 Months Off': Teachers on Summer Break are Working, a Lot
Allison Driessen is fed up. She's used to hearing how lucky she is to have her summers off, granting her a supposedly relaxing break from working life. Driessen, a science teacher who just finished her eighth year on the job, had the opposite experience. This summer marks her first summer "off" as a teacher. Before, she studied for her master's degree, taught summer school and even interned at a landscaping company. "People think we are paid competitively, given that we have two to three months off," said Driessen, who teaches in Rosemount, Minnesota. "I do not have two to three months off." Driessen's story isn't unique. Across the country, teachers often trade their summer vacation for other work opportunities to make ends meet. Recent data from the National Survey of Teachers and Principals showed nearly one in five teachers hold a second job during the school year - and teachers say they need to work during the summer, too. Read More
---
Virginia's Public Schools Earn Top Rating for Special Education
For the seventh year in a row, Virginia has earned the highest rating for improving outcomes for students with disabilities and for compliance with the federal Individuals with Disabilities Education Act. The U.S. Department of Education gave Virginia the "meets requirements" designation on its 2019 IDEA report card. According to a release, the Commonwealth earned the maximum number of possible points on all ten compliance indicators and 13 of 14 achievement-related indicators. Virginia's total score, based on data from the 2016-2017 school year, was 95.83. "A key measure of the quality of a state's public schools is found in the supports and services provided for students with disabilities and in outcomes for these students," said Superintendent of Public Instruction James Lane. "I congratulate Virginia's special educators, including teachers, administrators and support services professionals, for their commitment to equity for students with disabilities and the passion they show every day for helping every student achieve his or her fullest potential." Read More
---

---
Study Finds No Correlation Between Brain Function and Head Impacts After 2 Seasons of Tackle Football
Many parents, potential players and medical providers are increasingly wary of youth contact sports participation. The concern over the potential short- and long-term effects of head impacts experienced by youth football players has likely driven decreasing participation, according to a group of researchers. To date, most studies that have attempted to understand connections between neurocognitive function and sub-concussive head impacts have been retrospective -- and inconclusive. Tracking athletes in real time can account for confounding factors such as pre-participation cognitive ability. This was the idea behind a study led by Sean Rose, MD, pediatric sports neurologist and co-director of the Complex Concussion Clinic at Nationwide Children's Hospital. He collaborated with MORE Foundation, The Sports Neurology Clinic, and other researchers to follow more than 150 youth tackle football players ages 9 to 18. Read More
---
Finger-Prick Blood Test Could Safely Reduce Antibiotic Use in Patients with COPD
A simple finger-prick blood test could help prevent unnecessary prescribing of antibiotics for people with the lung condition chronic obstructive pulmonary disease (COPD), according to a new study by researchers from Cardiff University, University of Oxford and King's College London. With funding from the National Institute for Health Research, the team demonstrated that using a CRP finger-prick blood test resulted in 20% fewer people using antibiotics for COPD flare-ups. Importantly, this reduction in antibiotic use did not have a negative effect on patients' recovery over the first two weeks after their consultation at their GP surgery, or on their well-being or use of health care services over the following six months. Safely reducing the use of antibiotics in this way may help in the battle against antibiotic resistance. Read More
---
Early Puberty in Girls May Be 'Big Bang Theory' for Migraines
Adolescent girls who reach puberty at an earlier age may also have a greater chance of developing migraine headaches, according to new research from investigators at the University of Cincinnati (UC) College of Medicine. "We know that the percentage of girls and boys who have migraine is pretty much the same until menstruation begins," says Vincent Martin, MD, professor in the Division of General Internal Medicine and director of the Headache and Facial Pain Center at the UC Gardner Neuroscience Institute. "When the menstrual period starts in girls, the prevalence goes way up, but what our data suggests is that it occurs even before that." Read More
---
Honor Society for Special Education Teachers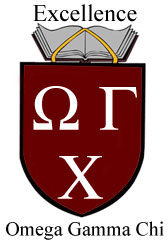 ---
Does Lunch Have to be 45 Minutes? Rethinking School Schedules to Support Innovation
Why do most middle schools have seven or eight periods of 45 to 60 minutes each? Why does lunch tend to last 45 minutes? In many places, it's simply tradition. Furman Brown, CEO and co-founder of Tegy (as in stra-tegy), is trying to get schools to rethink basic assumptions about scheduling, and in so doing, position themselves for more comprehensive educational innovations. Brown helps schools design schedules where classes end at different times and last different lengths, where midday lunch and enrichment classes give teachers in core content areas up to 100 minutes of collaboration time per day, and where team teaching can get student-to-teacher ratios as low as 10-to-one without hiring any new staff members. Many schools want to incorporate more innovative teaching and learning methods in their schools. But scheduling isn't a particularly common target for redesign - much to Brown's frustration. Read More
---

---
Finding High-Quality Math Tasks Online
The internet can be a great resource for finding math tasks at every level of cognitive demand. While elementary students need exposure to tasks at all levels-lower as well as higher-an emphasis should be placed on those at the higher levels. That means we need the skills to evaluate what is and isn't cognitively demanding. To determine the quality of online activities, my research partners and I used Margaret Schwan Smith and Mary Kay Stein's 1998 Task Analysis Guide (TAG), which consists of four distinct levels of cognitive demand: memorization, procedures without connections, procedures with connections, and doing mathematics. With memorization, critical thinking isn't necessary, no connections are made to understanding why the answer works, and procedures are bypassed. This type of task can look like recalling facts. Read More
---

---
LATEST JOB LISTINGS POSTED ON NASET
* Math and Science Teacher- The Katherine Thomas School in Rockville, MD seeks to hire full-time high school Special Education Math and Science teachers for 2019/2020 school year. Responsibilities include: implement content area curricula, provide necessary accommodations to meet individual, group, and program needs, write and implement IEPs, create a supportive learning environment, implement Positive Behavior Interventions and Supports (PBIS) and create partnerships with parents and The Katherine Thomas High School Community. To learn more - Click here
* Chief Clinical Officer- Criterion Child Enrichment is conducting a search for a Chief Clinical Officer (CCO). Founded in 1985 as a not-for-profit organization, Criterion has served families for over 30 years and is a leading provider of early childhood education and early intervention services in Massachusetts. Each year the agency serves over 7000 families with a staff of over 400 through a program network that extends throughout the Commonwealth of Massachusetts. To learn more - Click here
* Rivermont Schools - Special Education TEACHER positions available!- Now is a great time to join Rivermont Schools. Currently offering a $2,000 sign-on bonus and reimbursement of relocation expenses for Special Education Teachers! Rivermont Schools are private, nonprofit, special education day schools with campuses across Virginia. Rivermont's mission is to help students learn to manage their behaviors so they can return to their home schools, graduate and become productive citizens. To learn more - Click here
* Lead Teacher - Cupertino Power Learning Academy is a private nonprofit school dedicated to equipping students with autism to build on their strengths, overcome their challenges and reach their full potential in a safe, supportive environment. The Lead Teacher is responsible for developing and delivering student instructional plans through small group and individual instruction. Responsibilities include training and directing a team of paraprofessionals and collaborating with a variety of special education and therapeutic professionals. To learn more - Click here
* Head Teacher - Integrated nursery school in Riverdale looking for a head teacher for a Threes Class. Hours are 8:30 to 12:15 Monday through Friday. Must have certification in early childhood education and preferably a masters degree in special education (or in progress). To learn more - Click here
* Special Education Teacher -Performs responsible professional instruction to students receiving special education; develops and carries out the provisions of an
Individualized Education Program (IEP); does related work as required. Work is performed under general supervision. To learn more- Click here
* Special Education Teacher (Multiple Openings) -We are recruiting for several Special Education Teachers in Southwest Washington state for the 2019-20 school year. All positions are full time, 184 contract days, school year schedule. We provide a professional yet family-friendly work environment. To that end, our benefits are designed to meet the individual needs of our employees and their families. Full-time or part-time positions working at least 20 hours per week are eligible for our standard package of benefits. To learn more- Click here
* Director of Pupil Services and Special Education- The Delaware County Intermediate Unit (DCIU) is pleased to conduct the Director of Pupil Services and Special Education search on behalf of the Chester Upland School District (CUSD). The Director of Pupil Services and Special Education shall perform those central office duties necessary to support the overall instructional mission of the school district. Departmental responsibilities include services provided to all district buildings, hospitalization programs and other outside agencies. To learn more- Click here
* Early Childhood Educational Diagnostician/Assessor - is responsible for accurately assessing a child's needs after s/he is referred to Early Stages through the administration of the appropriate screenings and educational assessments. The Coordinator functions as part of a multi-disciplinary team that collaborates to determine eligibility for special education services and is responsible for leading the team's collaboration and composing IEPs for children with special needs. To learn more- Click here
* Director of Education - At Kennedy-Donovan Center (KDC), everything that we do is tied to our mission. No matter your role at KDC, we are all working together to support individuals with developmental delays, disabilities, or family challenges to pursue their personal potential and success in the community. To learn more - Click here
* Special Education Teacher - Chicago, IL - The Invo-Progressus Team has incredible opportunities for Special Education Teachers...or, as we like to call them, Superheroes. If you use your super powers to help ensure that children have access to the best education possible in the least restrictive environment, we would love for you to join the Invo-Progressus team! To learn more - Click here
* Special Education Teacher - Wilmington, DE - We are currently seeking full-time Teachers with a Certification in Special Education in Wilmington, DE to provide services during the 2019-2020 School Year. The Invo-Progressus Team has incredible opportunities for Special Education Teachers...or, as we like to call them, Superheroes. To learn more - Click here
* Special Education Teacher - Philadelphia, PA - The Invo-Progressus Team has incredible opportunities for Special Education Teachers...or, as we like to call them, Superheroes. If you use your super powers to help ensure that children have access to the best education possible in the least restrictive environment, we would love for you to join the Invo-Progressus team! To learn more - Click here
* Special Education Teacher - Bartow, FL - We are currently seeking a full-time Special Education Teacher in Bartow, FL to provide services in a K-12 school program. The Invo-Progressus Team has incredible opportunities for Special Education Teachers...or, as we like to call them, Superheroes. To learn more - Click here
* 2019-20 Inclusion Specialist Teacher ($7,500 bonus) Full Time Middle or High School - Bright Star Schools is a free, publicly funded and open enrollment non-profit organization with seven public charters in urban Los Angeles. Across all of our Bright Star sites, over 90% of our students are eligible for free and reduced lunch. Our mission is to provide holistic, inclusive support for all students to achieve academic excellence and grow their unique talents so that they find joy in higher education, career, and life. To learn more - Click here
* Special Education Teacher - Desert Choice Schools is looking for a Special Education Teacher or Teacher Intern at multiple locations including Buckeye, AZ - Tempe, AZ - Phoenix, AZ - San Tan Valley, AZ - Queens Creek, AZ and Yuma, AZ for the 2019/2020 school year. Being a special educator with Desert Choice Schools is unlike any other opportunity. To learn more - Click here
If you are an Employer looking for excellent special education staff - Click here for more information
---
Food For Thought..........
Maybe the journey isn't so much about becoming anything. Maybe it's about un-becoming everything that isn't really you, so you can be who you were meant to be in the first place.
PauloCoelho
---

---