Week in Review - July 19, 2019


NASET
WEEK IN REVIEW
National Association of Special Education Teachers
July 19, 2019 Vol 15 Issue #30
---

---
Dear NASET Members and Guests,

Welcome to NASET's WEEK in REVIEW. Here, we provide you with the latest publications fromNASET to read and or download, as well as some of the most interesting articles that have happened this week in the field of special education. We hope you enjoy this publication. Feel free to send us articles for this publication or let us know your thoughts about the WEEK in REVIEW at news@naset.org. Have a great weekend.

Sincerely,
---
NEW THIS WEEK ON NASET
NASET's LD Report
Diverse Learners and Intervention: A Review of Literature
---
This issue of NASET's LD Report was written by Melissa Johnson. The need to support struggling readers is evident throughout research. Within the context of struggling learners, there is also a need to address educational practices within an increasingly diverse student population. This review of literature aims to provide information regarding Specific Learning Disabilities and the Response to Intervention process, as well as ways in which to support culturally and linguistically diverse learners. Read More
---
'Chaos' in the Home Linked to Poor Asthma Control in Children
A chaotic household -- one where things just don't seem to run smoothly, there's lots of noise, little gets taken care of in a timely manner, and where relaxation is difficult -- as well as child and parent depression, are risk factors for worse asthma outcomes in urban minority children, according to a new paper published in the journal Pediatrics. "Higher levels of chaos -- lack of organization or set routines, among other things -- seems to be a pathway linking parental depression and worse child asthma control," said Sally Weinstein, associate professor of clinical psychiatry in the University of Illinois at Chicago College of Medicine and first author on the paper. Minority urban youth have higher rates of asthma and are more likely to have poor outcomes or even die of asthma compared to the general population. While much research exists on medications and prevention, researchers are just starting to understand how psychosocial factors affect asthma and how they might contribute to disparities. Read More
---

---
Duchenne Muscular Dystrophy: New Analysis Shows Drug Slows Down Respiratory Decline
Duchenne muscular dystrophy occurs in boys and is characterized by progressive muscle degeneration and weakness leading to a decline in respiratory function. Strategies to arrest this severe progressive deterioration are needed to extend lives and improve quality of life. Results of three clinical trials using eteplirsen, an exon-skipping antisense oligonucleotide, show promising results, according to a study published in the Journal of Neuromuscular Diseases. Muscular dystrophy is a group of genetic disorders that results in increasing weakening and breakdown of skeletal muscles. Near absence of dystrophin, a critical protein, results in inflammation, necrosis, and eventual replacement of functional muscle tissue with fibrosis and fat. Duchenne muscular dystrophy (DMD) is a severe type of muscular dystrophy in boys that has a predictable disease course. Read More
---
Major Changes in IEP Diagnosis and Classification for Children with Disabilities Proposed by NASET
The National Association of Special Education Teachers (NASET) is proposing major changes to the existing system in which children with disabilities are diagnosed and classified on EPs (Individual Educational Programs). This new system will provide all professionals working in the field of special education, college students preparing to work with children with special needs, administrators, college professors, parents, and students with disabilities the information necessary to adequately determine the most comprehensive, detailed, and precise diagnoses of disabilities or disorders seen in infants, toddlers, children, and adolescents, particularly in the educational environment. Read More
---
Medical Conditions May Mark Distinct Autism Subtypes
Young children with autism fall into three groups based on the number and type of co-occurring conditions they have, according to a study of more than 3,000 autistic children. Some of these conditions, such as seizure disorders and developmental delays, may serve as early red flags for autism. Autism is notoriously heterogeneous; some researchers believe it is not one condition but many. Scientists are using genetics to try to identify biological subtypes of autism. The new work suggests a different approach: classifying autistic children by the number and type of medical conditions they have. Read More
---

---
TRIVIA QUESTION OF THE WEEK
Congratulations to: Jessica Uptegrove, Patsy Ray, Christine Giordano, Olivia Strozier, Olumide Akerele, Melody Owens, Tracey Christilles, Raynelle B. Lanier, Jenifer Womble-Ericson, Amy Ross Bradl, and Diane Campbell-Mitchell who all knew the answer to last week's trivia question:
According to research recently published in the Journal of Educational Psychology, high school students who take courses in this particular area of study score significantly better on Math, Science and English exams than their peers who do not take these type of courses. What are the courses?
Answer: MUSIC COURSES
THE TRIVIA QUESTION OF THE WEEK WILL RETURN ON AUGUST 2, 2019
---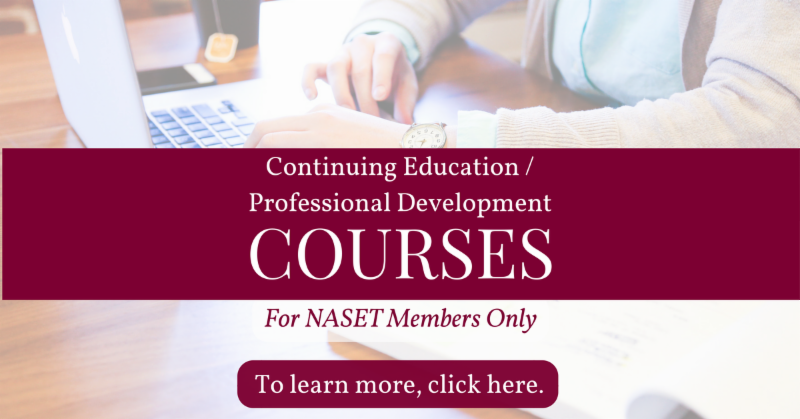 ---
This Non-Traditional Program is Changing the Way children with Developmental Delays are Treated
After weeks of rehearsals, Tommy Abelson took to the stage for his big night, something no one ever thought would be possible because of his disabilities. Tommy was born developmentally delayed. Despite the struggles that can come with the condition, being on stage is where he feels most comfortable. He and many residents and patients with autism make up the cast of a recent production of "Beauty and the Beast." Tommy stars in a lead role as Maurice, Belle's father. "Oh I love acting. I love being theatrical," Tommy, 36, said. Read More
---
Author Turns Children's Learning Disabilities into Superpowers
The saying "not all heroes wear capes" is that cliche we use when we've done the bare minimum but Dr. Tracy Alloway is turning that idea into a reality in her new children's books. Each of her four books highlights a child with a learning disability and how that disability has made them special -- super even. Dr. Alloway is a professor of psychology at the University of North Florida but her books will be touching the hearts and minds of children across the country (and Canada and the UK). "I'm really excited to be able to author this four-book series. It's meant to kind of capture the superpower or the super memory power of kids with learning disabilities, specifically dyslexia, ADHD, autism, and anxiety," said Alloway. "Often times we focus on the difficulties but they have these incredible superpowers and I wanted to be able to bring that out to the front." The books, aimed at kindergarteners through second-graders, are learning tools in disguise. Read More
---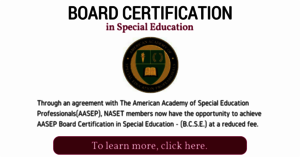 ---
Hawaii Provided 'Inaccurate' Data on Student Restraint and Seclusion
The Hawaii Department of Education was among several large school districts cited in a recent U.S. Government Accountability Office report pointing out discrepancies in the number of incidents of restraints and seclusions reported for the federal government's civil rights data collection and the actual number of incidents that took place. By and large, school districts around the country erroneously reported "zero" instances of restraint or seclusion in the 2015-16 school year when in fact those districts had missing data or weren't collecting such data at all. "However, only one of the 10 districts with more than 100,000 enrolled students that reported zero incidents, Hawaii Department of Education, reported to (the U.S. Education Department) that the zeros actually represented zero incidents," the GAO report states. But the state now acknowledges that was "inaccurate." Read More
---
As Thousands of Third-Graders Prep for Reading Retest, Districts and Literacy Coaches Work to Remove Barriers
Shameka Woods' classroom was buzzing on a recent Monday morning, where eleven students sat at their desks and sounded out a reading passage about bees, ants and termites. The students were working through a handout to answer reading comprehension questions. When the students got tripped up over a question that required them to use the text to determine what makes the insects similar, Woods walked them through it. "OK, what did we say the word similar means?" she asked. A student raised his hand and offered a tentative answer. "Alike?" Read More
---
Unusual Eating Behaviors May Be a New Diagnostic Indicator for Autism
Atypical eating behaviors may be a sign a child should be screened for autism, according to a new study from Penn State College of Medicine. Research by Susan Mayes, professor of psychiatry, found that atypical eating behaviors were present in 70% of children with autism, which is 15 times more common than in neurotypical children. Atypical eating behaviors may include severely limited food preferences, hypersensitivity to food textures or temperatures, and pocketing food without swallowing. According to Mayes, these behaviors are present in many 1-year-olds with autism and could signal to doctors and parents that a child may have autism. Read More
---
What to Know about Guanfacine for the Treatment of ADHD
Attention deficit and hyperactivity disorder (ADHD) is a common neurodevelopmental disorder that typically develops in children but can also occur in adults. According to the Centers for Disease Control and Prevention (CDC), in the United States, doctors had diagnosed about 6.1 million children with ADHD by 2016. The CDC also report that 62% of these children were taking medications to treat their symptoms that year. Doctors typically prescribe stimulant medications, such as methylphenidate (Ritalin), for people with ADHD. However, they may recommend trying a nonstimulant drug if other medications are unsuccessful or cause unwanted side effects. In this article, we discuss the use and effectiveness of guanfacine for the treatment of ADHD. We also cover dosage and side effects, as well as risks and considerations. Read More
---
Teens 'Mocked' by Their Parents are at Greater Risk for Bullying, Victimization
New evidence suggests that adolescent bullying and victimization may have origins in the home. Many bullies have parents who are hostile, punitive and rejecting. Researchers from Florida Atlantic University's Charles E. Schmidt College of Science, Concordia University in Montreal, Canada, and Uppsala University in Sweden, have identified another type of parenting that contributes to peer difficulties: those who direct derision and contempt at their children. Derisive parents use demeaning or belittling expressions that humiliate and frustrate the child, without any obvious provocation from the child. These parents respond to child engagement with criticism, sarcasm, put-downs and hostility, and rely on emotional and physical coercion to obtain compliance. The study, published in the Journal of Youth and Adolescence, emphasizes the emotional underpinnings of peer difficulties. The researchers followed 1,409 children for three consecutive years from grades 7 to 9 (ages 13-15 years). Read More
---

---
NYC Vows to Address Special Education Failures Detailed in State Review
In the wake of a scathing state report that found failures at virtually every level of New York City's special education system, city officials acknowledged some flaws and pledged to address them in a response released last Tuesday. The education department offered explanations for the systemic failures detailed in May's state review, which found that initial evaluations for special education services are often delayed or don't happen at all. Officials also promised a series of reforms to tackle other issues, including that mandated services go unmet and that the formal appeal process is overwhelmed with a surge in complaints, leaving students in limbo. In the response - which didn't impress some advocates - the city said hundreds of new staff, including additional psychologists and lawyers, would be hired to help conduct evaluations and to handle disputes about services. They also promised to beef up preschool special education programs. Read More
---
Teens Abusing Painkillers are More Likely to Later Use Heroin
It's an unforeseen side effect of the nation's opioid epidemic: Adolescent heroin users. A USC study in the July 8 issue of JAMA Pediatrics shows that teens who use prescription opioids to get high are more likely to start using heroin by high school graduation. "Prescription opioids and heroin activate the brain's pleasure circuit in similar ways," said senior author Adam Leventhal, a professor of preventive medicine and psychology and director of the USC Institute for Addiction Science at the Keck School of Medicine of USC. "Teens who enjoy the 'high' from prescription opioids could be more inclined to seek out other drugs that produce euphoria, including heroin." Leventhal said the study, conducted from 2013-2017, is the first to track prescription opioid and heroin use in a group of teens over time. Read More
---
This Coffee Shop has Wheels - and an Inclusive Employment Roster
It's a unique cafe on wheels that provides a useful amenity for the community and also employs people with disabilities. Café Inclusio is a mobile coffee shop in Moncton created by three friends in order to provide employment for their sons. Suzanne Boudreau said her friend Nathalie Perron had always dreamed of owning a coffee shop. Then she heard about similar businesses operating in the United States. "She approached me and my husband and said, 'Why don't we try something like this and involve our sons?'" said Boudreau. "We both have sons with disabilities and we thought it was a great idea." Read More
---
Honor Society for Special Education Teachers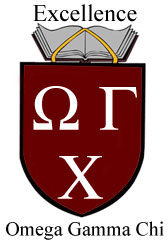 ---
Remote Lets People with Physical Disabilities Control the TV
Comcast has launched a new feature that allows customers with physical disabilities a way to control a TV using only their eyes. Xfinity X1 eye control is a free web-based remote for tablets and computers that pairs with existing eye gaze hardware and software, sip-and-puff switches and other assistive technologies. The customer can gaze at a button and the remote sends the corresponding command to the television. Customers can also "type out" voice commands with their eyes to request, for example, "action movies" or a specific TV channel. Read More
---

---
Achieving Great Success Beyond the Autism Diagnosis
Throughout most of his life, Gregory Chabolla had continuously proven that he could achieve far beyond the limits set by his diagnosis. It was back in 1998 when he was diagnosed with Pervasive Development Disorder-Not Otherwise Specified (PDD-NOS). Gregory was just three years old. And his mother, Michelle, was told her son would never be able even to speak, feed himself, and learn to read and write. Take him home and love him-these words summed up the recommendations of several "specialists" to Michelle after her son's diagnosis. With the challenge of Gregory's learning disability, plus the battle their family faced with schools, and within the society, Michelle can only describe the next 15 years after the diagnosis as pure survival. However, any difficulty they faced was worth it, because in every challenge, they saw how amazing Gregory was. Soon enough, he was doing a lot more than what the specialists thought he could. He showed a great deal of attention to details as he was growing up. Eventually, he found an interest that turned into his career and business. Read More
---

---
LATEST JOB LISTINGS POSTED ON NASET
* Head Teacher - Integrated nursery school in Riverdale looking for a head teacher for a Threes Class. Hours are 8:30 to 12:15 Monday through Friday. Must have certification in early childhood education and preferably a masters degree in special education (or in progress). To learn more -
* Special Education Teacher - Performs responsible professional instruction to students receiving special education; develops and carries out the provisions of an Individualized Education Program (IEP); does related work as required. Work is performed under general supervision. To learn more- Click here
* Special Education Teacher (Multiple Openings) -We are recruiting for several Special Education Teachers in Southwest Washington state for the 2019-20 school year. All positions are full time, 184 contract days, school year schedule. We provide a professional yet family-friendly work environment. To that end, our benefits are designed to meet the individual needs of our employees and their families. Full-time or part-time positions working at least 20 hours per week are eligible for our standard package of benefits. To learn more- Click here
* Director of Pupil Services and Special Education- The Delaware County Intermediate Unit (DCIU) is pleased to conduct the Director of Pupil Services and Special Education search on behalf of the Chester Upland School District (CUSD). The Director of Pupil Services and Special Education shall perform those central office duties necessary to support the overall instructional mission of the school district. Departmental responsibilities include services provided to all district buildings, hospitalization programs and other outside agencies. To learn more- Click here
* Early Childhood Educational Diagnostician/Assessor - is responsible for accurately assessing a child's needs after s/he is referred to Early Stages through the administration of the appropriate screenings and educational assessments. The Coordinator functions as part of a multi-disciplinary team that collaborates to determine eligibility for special education services and is responsible for leading the team's collaboration and composing IEPs for children with special needs. To learn more- Click here
* Director of Education - At Kennedy-Donovan Center (KDC), everything that we do is tied to our mission. No matter your role at KDC, we are all working together to support individuals with developmental delays, disabilities, or family challenges to pursue their personal potential and success in the community. To learn more - Click here
* Special Education Teacher - Chicago, IL - The Invo-Progressus Team has incredible opportunities for Special Education Teachers...or, as we like to call them, Superheroes. If you use your super powers to help ensure that children have access to the best education possible in the least restrictive environment, we would love for you to join the Invo-Progressus team! To learn more - Click here
* Special Education Teacher - Wilmington, DE - We are currently seeking full-time Teachers with a Certification in Special Education in Wilmington, DE to provide services during the 2019-2020 School Year. The Invo-Progressus Team has incredible opportunities for Special Education Teachers...or, as we like to call them, Superheroes. To learn more - Click here
* Special Education Teacher - Philadelphia, PA - The Invo-Progressus Team has incredible opportunities for Special Education Teachers...or, as we like to call them, Superheroes. If you use your super powers to help ensure that children have access to the best education possible in the least restrictive environment, we would love for you to join the Invo-Progressus team! To learn more - Click here
* Special Education Teacher - Bartow, FL - We are currently seeking a full-time Special Education Teacher in Bartow, FL to provide services in a K-12 school program. The Invo-Progressus Team has incredible opportunities for Special Education Teachers...or, as we like to call them, Superheroes. To learn more - Click here
* 2019-20 Inclusion Specialist Teacher ($7,500 bonus) Full Time Middle or High School - Bright Star Schools is a free, publicly funded and open enrollment non-profit organization with seven public charters in urban Los Angeles. Across all of our Bright Star sites, over 90% of our students are eligible for free and reduced lunch. Our mission is to provide holistic, inclusive support for all students to achieve academic excellence and grow their unique talents so that they find joy in higher education, career, and life. To learn more - Click here
* Learning Specialist - Provides vision and direction for the Educational Support Services (ESS) Program by supporting students with different learning styles; supporting teachers in their efforts to advance students with different learning needs within the classroom; and working with parents, students, and outside professionals in order to better support the needs of the students. To learn more - Click here
* Special Education Teacher - Desert Choice Schools is looking for a Special Education Teacher or Teacher Intern at multiple locations including Buckeye, AZ - Tempe, AZ - Phoenix, AZ - San Tan Valley, AZ - Queens Creek, AZ and Yuma, AZ for the 2019/2020 school year. Being a special educator with Desert Choice Schools is unlike any other opportunity. To learn more - Click here
If you are an Employer looking for excellent special education staff - Click here for more information
---
Food For Thought..........
Musicians must make music, artists must paint, poets must write if they are ultimately to be at peace with themselves. What humans can be, they must be.
Abraham Maslow
---