Week in Review - July 12, 2019


NASET
WEEK IN REVIEW
National Association of Special Education Teachers
July 12, 2019 Vol 15 Issue #28
---

---
Dear NASET Members and Guests,

Welcome to NASET's WEEK in REVIEW. Here, we provide you with the latest publications fromNASET to read and or download, as well as some of the most interesting articles that have happened this week in the field of special education. We hope you enjoy this publication. Feel free to send us articles for this publication or let us know your thoughts about the WEEK in REVIEW at news@naset.org. Have a great weekend.

Sincerely,
---
NEW THIS WEEK ON NASET
NASET's Autism Spectrum Disorder Series
Action Research Report: Sensory Bottles and Gel Bags
---
Children with autism have greater severity of sensory difficulties. Having sensory processing disorders greatly affects students with Autism inside of the classroom. Children with Autism present severe difficulties regulating their senses in order to remain focus on the curriculum although best practices may be implemented in the classroom. Sweet (2010) found that children, who may have not yet learned how to independently compensate for sensory difficulties they experience, face challenges in focusing on learning in school. Sensory difficulties have been associated with emotional concerns, hyper-responsive sensory style in Autism was correlated with repetitive behaviors and have a tendency for sameness, decreased participation in activities and anxiety, and auditory filtering and under responsive/seeks sensation greatest impact on school functioning. The purpose of the study was to determine if students with Autism would benefit from implementing an in-class sensory activity schedule while using best practices for teaching students with Autism (curriculum, structure, routine and visual schedules). Read More
---
Mindset Matters: Travel, Inclusion and Why the Industry Needs People With Disabilities as Consumers
Summertime is upon us and that means high travel season is here. While the disability travel market has begun to make real strides, the industry still needs to realize that there is so much more than can be done to leverage opportunities and find innovative ways to differentiate their brands to cater to an ever-expanding customer base. Open Doors, the Chicago based organization whose focus has been to create consumer parity among people with disabilities and those without with an emphasis on travel and tourism released two major market studies on the hospitality and travel industry among Americans with disabilities. In 2002 and more recently in 2015 the studies have indicated that the trends are steadily climbing upward in both the frequency and spending power of the disability community. Read More
---

---
'Toy Story 4' Shows How Representation of Disabilities Can Change the World
As kids of all ages exited the movie theater after seeing the supposed last of the "Toy Story" franchise, there were many conversations in the halls - from tears and sadness that the franchise is most likely over, to discussions about the new characters, and people reminiscing about the sporks they used in the school cafeteria growing up. However, one conversation stood out and deserves a bigger audience: disability representation in the media. 'It's me!' That was the reaction from one little audience member with a cochlear implant. For the first time in her life, she saw herself represented on the screen through a happy kindergartner in Bonnie's class who had a bright green implant, thanks to Pixar. To many viewers, this may have been a small detail overlooked in the background of a scene. But, for the nearly 100,000 Americans with a cochlear implant, or their family members, this was a big win. Read More
---
Major Changes in IEP Diagnosis and Classification for Children with Disabilities Proposed by NASET
The National Association of Special Education Teachers (NASET) is proposing major changes to the existing system in which children with disabilities are diagnosed and classified on EPs (Individual Educational Programs). This new system will provide all professionals working in the field of special education, college students preparing to work with children with special needs, administrators, college professors, parents, and students with disabilities the information necessary to adequately determine the most comprehensive, detailed, and precise diagnoses of disabilities or disorders seen in infants, toddlers, children, and adolescents, particularly in the educational environment. Read More
---
For Fourth Straight Year, Texas Special Education "Needs Assistance," Feds Say
For the fourth year in a row, Texas "needs assistance" complying with federal law to provide special education services to children with disabilities, according to the U.S. Department of Education. Texas has earned the same rating every summer since 2016 under the Individuals with Disabilities Education Act (IDEA) despite a push to improve student access to special education services in light of revelations the state had illegally capped how many children should get them. The Office of Special Education and Rehabilitative Services offered little detail as to why the state received the rating in a June letter to Texas Education Agency Commissioner Mike Morath, though the TEA said the designation is due to low student test scores on a national standardized test. Read More
---

---
TRIVIA QUESTION OF THE WEEK
Congratulations to: Kristi McGeehan, Olivia Strozier, Cindi Maurice, Raynelle B. Lanier, Melody Owens, Laura Iatrou, Patsy Ray, Olumide Akerele, Rosemary Duffy, Sharon Johnson Hiltz, Diane Campbell-Mitchell, Jessica Uptegrove, Al Slater, and Tracey Christilles who all knew the answer to last week's trivia question:
This American actress and singer is the first actress who uses a wheelchair for mobility to appear on a Broadway stage, and to be nominated for and win a Tony Award. "This award is for every kid watching tonight who has a disability, who has a limitation or a challenge, who has been waiting to see themselves represented in this arena," she said in her acceptance speech at the Tony Awards on June 9, 2019. Who is she?
Answer: ALI STROKER
This Week's Trivia Question:
According to research recently published in the Journal of Educational Psychology, high school students who take courses in this particular area of study score significantly better on Math, Science and English exams than their peers who do not take these type of courses. What are the courses?
If you know the answer to this week's trivia questions, email it to us at contactus@naset.org by July 15, 2019. If you are correct, you will be acknowledged in next week's NASET's Week in Review
---

---
Neuroscience of Autism: Scientists Discover New Clues About How Condition Begins
UNC School of Medicine scientists unveiled how a particular gene helps organize the scaffolding of brain cells called radial progenitors necessary for the orderly formation of the brain. Previous studies have shown that this gene is mutated in some people with autism. The discovery, published in Neuron, illuminates the molecular details of a key process in brain development and adds to the scientific understanding of the biological basis of autism spectrum disorder (ASD), a condition linked to brain development and estimated to affect about one in 59 children born in the United States. "This finding suggests that ASD can be caused by disruptions occurring very early on, when the cerebral cortex is just beginning to construct itself," said study senior author Eva S. Anton, PhD, professor of cell biology and physiology at the UNC School of Medicine and member of the UNC Neuroscience Center and the UNC Autism Research Center. Read More
---
In India, 27% of Children with Disabilities have Never Been to School: UNESCO
More than one in four children with disabilities between ages 5 and 19 in India have never attended any educational institution, while three-fourths of five-year-olds with disabilities are not in school. A report by UNESCO and the Tata Institute of Social Sciences released on Wednesday recommends structural, funding and attitudinal changes to ensure that no child is left out of the right to education. Citing 2011 census data, the report showed that there are more than 78 lakh children with disabilities in the country between 5-19 years. Only 61% of them were attending an educational institution. About 12% had dropped out, while 27% had never been to school at all. "The number of children [with disabilities] enrolled in school drops significantly with each successive level of schooling. There are fewer girls with disabilities in school than boys," says the report. In 2014-15, there were more than 15 lakh children with disabilities in primary school. Two years later, enrolment had dropped by more than two lakh, data shows. Read More
---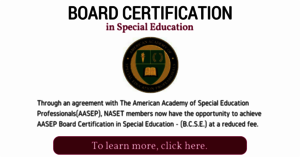 ---
Why is it Legal to Pay Workers with Disabilities Less than Minimum Wage?
When the Americans with Disabilities Act (ADA) became law in 1990, it offered legal protections to prevent discrimination against employees with disabilities in the workforce. There is one law it did not overturn - the ability for employers to pay some workers with disabilities less than minimum wage. Now the government is asking for feedback on this law in a national online dialogue. The Fair Labor Standards Act (FLSA), which was passed in 1938, mandated protections for most workers across the country. Most notably, it guaranteed a minimum wage. FLSA also included another provision, section 14(C), that legalized subminimum wage for some people with disabilities. The initial purpose of issuing 14© certificates was to give companies financial incentive to hire "workers who have disabilities that impair their productivity for the work being performed." Read More
---
Nerve Transfer Surgery Restores Hand and Elbow Extension in 13 Young Adults with Complete Paralysis
13 young adults with tetraplegia are able to feed themselves, hold a drink, brush their teeth, and write as a result of a novel surgical technique which connects functioning nerves with injured nerves to restore power in paralyzed muscles Nerve transfer surgery has enabled 13 young adults with complete paralysis to regain movement and function in their elbows and hands, according to the largest case series of this technique in people with tetraplegia (paralysis of both the upper and lower limbs), published in The Lancet. During the surgery, Australian surgeons attached functioning nerves above the spinal injury to paralyzed nerves below the injury. Two years after surgery, and following intensive physical therapy, participants were able to reach their arm out in front of them and open their hand to pick up and manipulate objects. Restoring elbow extension improved their ability to propel their wheelchair and to transfer into bed or a car. Read More
---
Tiny Change has Big Effects, Reverses Prediabetes in Mice
A small chemical change -- shifting the position of two hydrogen atoms -- makes the difference between mice that are healthy and mice with insulin resistance and fatty liver, major risk factors for diabetes and heart disease. Making the change prevented the onset of these symptoms in mice fed a high-fat diet and reversed prediabetes in obese mice. The scientists changed the trajectory of metabolic disease by deactivating an enzyme called dihydroceramide desaturase 1 (DES1). Doing so stopped the enzyme from removing the final hydrogens from a fatty lipid called ceramide, having an effect of lowering the total amount of ceramides in the body. Read More
---
Can We 'See' Autism in the Brain?
An autism diagnosis is based on behavior. But identifying a brain signature for the condition could help support diagnosis and even provide an early biomarker of the condition. Knowing autism's imprints in the brain may also shed light on biological mechanisms and point to targets for treatments. These imprints may be structural features or patterns of brain activity. Researchers can visualize both using magnetic resonance imaging (MRI). But despite the decades of work, no one has found a characteristic brain structure or pattern of brain activity unique to autism. Brain imaging studies have turned up conflicting results, and few findings have been replicated. We asked five brain-imaging experts what they make of the lack of a solid result in this area. Is there a brain signature unique to autism, and if so, how might researchers find it? Here are their responses. Read More
---
Sister, Neighbor, Friend: Thinking about Multiple Roles Boosts Kids' Performance
A typical child plays many roles, such as friend, neighbor, son or daughter. Simply reminding children of that fact can lead to better problem-solving and more flexible thinking, finds new research from Duke University. "This is some of the first research on reminding kids about their multi-faceted selves," said lead author Sarah Gaither, an assistant professor of psychology and neuroscience at Duke. "Such reminders boost their problem-solving skills and how flexibly they see their social worlds -- all from a simple mindset switch." Better problem-solving was just one positive finding of the study, Gaither said. After considering their own various identities, children also showed more flexible thinking about race and other social groupings -- a behavior that could be valuable in an increasingly diverse society. Read More
---

---
Pesticide Exposure Linked to Teen Depression
Adolescents exposed to elevated levels of pesticides are at an increased risk of depression, according to a new study led by Jose R. Suarez-Lopez, MD, PhD, assistant professor in the Department of Family Medicine and Public Health at University of California San Diego School of Medicine. The study was published online (ahead of print) in June 2019 in the journal International Journal of Hygiene and Environmental Health. Suarez-Lopez and colleagues have been tracking the development of children living near agriculture in the Ecuadorian Andes since 2008. In this latest study, they examined 529 adolescents between the ages of 11 and 17. Ecuador is the world's third-largest exporter of roses, with much of the flower production located near the homes of participants. Like many other agricultural crops, flowers are routinely sprayed with organophosphate insecticides, which are known to affect the human cholinergic system, a key system in the function of the brain and nervous system. Read More
---
Dramatic Differences in Tests Assessing Preschoolers' Language Skills
About 1 in 10 babies in the United States is born premature. These children are at an increased risk for adverse outcomes across a broad spectrum of neurodevelopmental domains, including language skills. They also are at an increased risk for attention-deficit/hyperactivity disorder (ADHD) as well as other behavioral problems. Preschool is a crucial time for language development. Children born preterm who display deficits in language skills are unlikely to catch up with their full-term peers. That's why it's imperative to accurately assess their language skills to determine if they need early intervention. One common method of evaluating language skills is with standardized assessments or tests. Another way to analyze language skills is with language sample analysis, which provides a great deal of information on a child's language abilities and overall conversational skills. Read More
---
What Do Children Who are Sick Really Want in Hospital?
Feeling safe and being able to get to sleep at night are the things that matter most to sick kids in hospital, according to world-first research from Edith Cowan University. Researchers at ECU's School of Nursing developed the 'Needs of Children Questionnaire' (NCQ), the first of its kind to measure children's self-reported psychosocial, physical and emotional needs in paediatric wards. They assessed 193 school-aged children in pediatric settings in Australia and New Zealand. More than 1.7 million Australian children were admitted to hospital in 2016-17, according to the most recently available figures, some for a short visit and some for lengthy and regular stays. Lead researcher Dr Mandie Foster said the study fills a gap in our understanding of how children are feeling in hospital settings. Read More
---
Honor Society for Special Education Teachers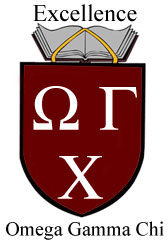 ---
Brain Imaging May Help Identify Teens at Risk of Increasing Alcohol Use
Teenagers with large amounts of grey matter in the brain at age 14 are more likely to increase their alcohol use over the next five years, according to a whole brain imaging study reported today in eLife. The findings may help scientists understand what makes some teens more vulnerable to developing alcohol use disorders. They could also help identify teens who are at increased risk of excessive drinking and enable early interventions to curb alcohol use. "Adolescence is a critically vulnerable time for the development of alcohol drinking habits that may lead to considerable consequences later in life, including alcohol addiction," says lead author Simone Kuehn, Professor of Neural Plasticity at the University Medical Center Hamburg-Eppendorf, and Group Leader at the Center for Lifespan Psychology, Max Planck Institute for Human Development, Germany. "During this period, teens undergo a critical period of brain development and adopt many new behaviors, making it an important time to intervene." Read More
---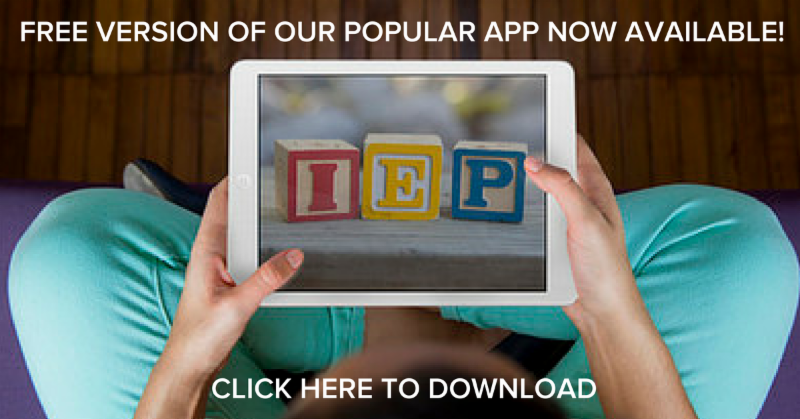 ---
In the United Kingdom, 'Back to School Asthma' Linked to Tripling in Rate of Health Service Appointments
'Back to school asthma' -- a seasonal peak in cases associated with the start of the school year in September -- is linked to a tripling in the rate of family doctor (GP) appointments across England, reveals research published online in the Journal of Epidemiology & Community Health. The phenomenon seems to particularly affect the under 5s and boys, national monitoring data show. The prevalence of asthma and associated deaths and use of healthcare services in the UK are thought to be the highest in the world. And 'back to school asthma' accounts for up to a quarter of serious bouts of the condition in many northern hemisphere countries. Read more
---

---
Some Children are More Likely to Suffer Depression Long After Being Bullied
Some young adults who were bullied as a child could have a greater risk of ongoing depression due to a mix of genetic and environmental factors according to a new study from the University of Bristol. Researchers wanted to find out what factors influenced depression in young adults between the ages of 10 and 24 and why some people responded differently to risk factors such as bullying, maternal postnatal depression, early childhood anxiety and domestic violence. Using detailed mood and feelings questionnaires and genetic information from 3,325 teenagers who are part of Bristol's Children of the 90s study, alongside evidence of these risk factors at nine points in time they found that childhood bullying was strongly associated with trajectories of depression that rise at an early age. Read More
---
LATEST JOB LISTINGS POSTED ON NASET
* Special Education Teacher (Multiple Openings) -We are recruiting for several Special Education Teachers in Southwest Washington state for the 2019-20 school year. All positions are full time, 184 contract days, school year schedule. We provide a professional yet family-friendly work environment. To that end, our benefits are designed to meet the individual needs of our employees and their families. Full-time or part-time positions working at least 20 hours per week are eligible for our standard package of benefits. To learn more- Click here
* Director of Pupil Services and Special Education- The Delaware County Intermediate Unit (DCIU) is pleased to conduct the Director of Pupil Services and Special Education search on behalf of the Chester Upland School District (CUSD). The Director of Pupil Services and Special Education shall perform those central office duties necessary to support the overall instructional mission of the school district. Departmental responsibilities include services provided to all district buildings, hospitalization programs and other outside agencies. To learn more- Click here
* Early Childhood Educational Diagnostician/Assessor - is responsible for accurately assessing a child's needs after s/he is referred to Early Stages through the administration of the appropriate screenings and educational assessments. The Coordinator functions as part of a multi-disciplinary team that collaborates to determine eligibility for special education services and is responsible for leading the team's collaboration and composing IEPs for children with special needs. To learn more- Click here
* Director of Education - At Kennedy-Donovan Center (KDC), everything that we do is tied to our mission. No matter your role at KDC, we are all working together to support individuals with developmental delays, disabilities, or family challenges to pursue their personal potential and success in the community. To learn more - Click here
* Special Education Teacher - Chicago, IL - The Invo-Progressus Team has incredible opportunities for Special Education Teachers...or, as we like to call them, Superheroes. If you use your super powers to help ensure that children have access to the best education possible in the least restrictive environment, we would love for you to join the Invo-Progressus team! To learn more - Click here
* Special Education Teacher - Wilmington, DE - We are currently seeking full-time Teachers with a Certification in Special Education in Wilmington, DE to provide services during the 2019-2020 School Year. The Invo-Progressus Team has incredible opportunities for Special Education Teachers...or, as we like to call them, Superheroes. To learn more - Click here
* Special Education Teacher - Philadelphia, PA - The Invo-Progressus Team has incredible opportunities for Special Education Teachers...or, as we like to call them, Superheroes. If you use your super powers to help ensure that children have access to the best education possible in the least restrictive environment, we would love for you to join the Invo-Progressus team! To learn more - Click here
* Special Education Teacher - Bartow, FL - We are currently seeking a full-time Special Education Teacher in Bartow, FL to provide services in a K-12 school program. The Invo-Progressus Team has incredible opportunities for Special Education Teachers...or, as we like to call them, Superheroes. To learn more - Click here
* 2019-20 Inclusion Specialist Teacher ($7,500 bonus) Full Time Middle or High School - Bright Star Schools is a free, publicly funded and open enrollment non-profit organization with seven public charters in urban Los Angeles. Across all of our Bright Star sites, over 90% of our students are eligible for free and reduced lunch. Our mission is to provide holistic, inclusive support for all students to achieve academic excellence and grow their unique talents so that they find joy in higher education, career, and life. To learn more - Click here
* Learning Specialist - Provides vision and direction for the Educational Support Services (ESS) Program by supporting students with different learning styles; supporting teachers in their efforts to advance students with different learning needs within the classroom; and working with parents, students, and outside professionals in order to better support the needs of the students. To learn more - Click here
* Special Education Teacher - Desert Choice Schools is looking for a Special Education Teacher or Teacher Intern at multiple locations including Buckeye, AZ - Tempe, AZ - Phoenix, AZ - San Tan Valley, AZ - Queens Creek, AZ and Yuma, AZ for the 2019/2020 school year. Being a special educator with Desert Choice Schools is unlike any other opportunity. To learn more - Click here
* Certified Special Education Teacher - Our client is seeking a Certified Special Education Teacher to assist children with special needs throughout several counties in North and South Jersey area schools. In this role you would be responsible to provide care to developmentally disabled children to promote emotional and social growth within a school setting. To learn more - Click here
* Chief Clinical Officer - Criterion Child Enrichment is conducting a search for a Chief Clinical Officer (CCO). Founded in 1985 as a not-for-profit organization, Criterion has served families for over 30 years and is a leading provider of early childhood education and early intervention services in Massachusetts. The Chief Clinical Officer will work in partnership with the agency's Chief Administrative Officer to oversee operation of programs fulfilling Criterion's Mission and Strategic Plans. To learn more - Click here
If you are an Employer looking for excellent special education staff - Click here for more information
---
Food For Thought..........
There are no shortcuts to any place worth going.
Beverly Sills
---