Week in Review - January 4, 2019

NASET
WEEK IN REVIEW
National Association of Special Education Teachers
January 4, 2019 Vol 15 Issue #1

Dear NASET News,

Welcome to NASET's WEEK in REVIEW. Here, we provide you with the latest publications fromNASET to read and or download, as well as some of the most interesting articles that have happened this week in the field of special education. We hope you enjoy this publication. Feel free to send us articles for this publication or let us know your thoughts about the WEEK in REVIEW at news@naset.org. Have a great weekend.

Sincerely,

NASET News Team
---
NEW THIS WEEK ON NASET
NASET Special Educator e Journal
Table of Contents
---
Special Education Legal Alert. By Perry A. Zirkel
Book Review: Design Thinking for School Leaders. By Tia DeCerbo
Cover, Copy and Compare: A Spelling Intervention. By Hannah Sane
Book Review: Teach Like A Champion: 49 Techniques that Put Students on the Path to College Felicha Saintine
Transmath and Core Placement: Help or Hindrance? Kendra Pennington
Reading Mastery: An Examination of the Effectiveness of Direct Instruction in Elementary Inclusion Classes. By Vanessa P. Murphy
Implementing Self-Regulated Strategy Development for a Student with Difficulties in Written Expression. By Emily Faulkenbery
Comparing: The End of Molasses Classes and Leading a Culture of Change. By Geancarlo Estrada
Book Review: Lead Like A Pirate. By Shari Coplin
Buzz from the Hub
Acknowledgements
To Access this e-Journal - Click Here
---
In Texas, Students Receiving Special Education Services More Likely to Receive Harsher Punishments in School
Throughout much of Texas, students who receive special education services are more likely to be given some of the harshest punishments in schools, according to an analysis of Texas Education Agency data. Since the 2013-2014 school year, special education students statewide have been sent to alternative education programs run by local juvenile justice systems at the highest rates of any student sub-group. They are the second most likely group to be sent to disciplinary alternative education programs, which are not directly affiliated with juvenile courts. Across three other types of discipline tracked by the TEA - expulsions, out-of-school suspensions and in-school suspensions - special education students in Texas were punished at the second highest rates of any student subgroup, behind only African-American students. Read More
---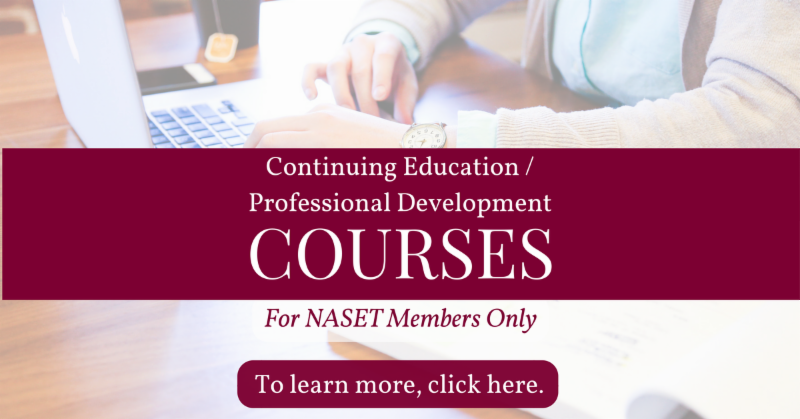 ---
'I Feel Invisible': Native Students Languish in Public Schools
The faint scars on Ruth Fourstar's arms testify to a difficult life on the Fort Peck Indian Reservation: the physical and emotional abuse at home, the bullying at school, the self-harm that sent her rotating through mental health facilities and plunged her to a remedial program from the honor roll. A diploma from Wolf Point High School could be a ticket out of this isolated prairie town in eastern Montana. Instead, Ms. Fourstar, 17, sees her school as a dead end. The tutoring she was promised to get her back on track did not materialize. An agreement with the high school principal to let her apply credits earned in summer courses toward graduation fell through, Ms. Fourstar said. The special education plan that the school district developed for her, supposedly to help her catch up, instead laid out how she should be disciplined. Read More
---
How an Indiana Theater Made a Holiday Favorite Autism Friendly
The Indiana Repertory Theatre has performed "A Christmas Carol" for almost 30 years. But this year's final performance starts a little differently. The theater's director of education, Randy Pease, takes center stage before the play begins to issue a warning. "Because today's story features ghosts and some frightening elements, we wanted to take a moment to share with you one especially striking sound cue," Pease says to the audience before loud, ominous music resounds through the theater. The music, and a bright flash of light, are the entrance cues for the ghost of Christmas future. That part of the play might be difficult to watch for someone on the autism spectrum who has sensitivity to light and sound. Read More
---
How the Brain Enables Us to Rapidly Focus Attention
University of Queensland researchers have discovered a key mechanism in the brain that may underlie our ability to rapidly focus attention. Our brains are continuously bombarded with information from the senses, yet our level of vigilance to such input varies, allowing us to selectively focus on one conversation and not another. Professor Stephen Williams of the Queensland Brain Institute at UQ explains, "If we want to give our full concentration, something happens in the brain to enable us to focus and filter out distractions." "There must be a mechanism that signals the thing we want to focus on." However, this mechanism is not well understood, he says. Research has shown that the electrical activity of the neocortex of the brain changes, when we focus our attention. Neurons stop signaling in sync with one another and start firing out of sync. Read More
---
Board Certification in Special Education Available to NASET Members

Through an agreement with The American Academy of Special Education Professionals(AASEP), NASET members now have the opportunity to achieve AASEP Board Certification in Special Education - (B.C.S.E.) at a reduced fee. AASEP Board Certification in Special Education - (B.C.S.E.) is a voluntary choice on the part of the candidate. The candidate for Board Certification wishes to demonstrate a commitment to excellence to employers, peers, administrators, other professionals, and parents. From the standpoint of the Academy, board certification will demonstrate the highest professional competency in the area of special education. Board Certification in Special Educationestablishes a much needed standard for professionals, across disciplines, who work with exceptional children. Read More
---
Honor Society for Special Education Teachers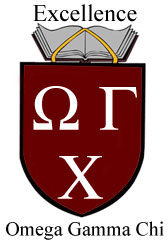 ---
TRIVIA QUESTION OF THE WEEK
FILL IN THE BLANK: A 2012 study by the Everyone Graduates Center at John Hopkins University found that when a high school freshman receives a single suspension, his/her chances of dropping out of school can increase by a third. Furthermore, only 49 percent of students with three or more suspensions graduate high school. That's nearly a flip of a coin on whether a student receives a diploma or not. Now, researchers at the University of Missouri and the University of Virginia have found that when educators and administrators focus on creating ____________, the likelihood of a student being suspended decreases by approximately 10 percent. To put this in context, more than 2.75 million K-12 students were suspended during the 2013 to 2014 school year. A 10 percent reduction would have meant 275,000 more students staying in class and learning.
If you know the answer, email us at contactus@naset.org by January 7, 2019. We will acknowledge your correct answer in the next edition of the Week in Review.
---
27-Year-Old with Severe Intellectual Disabilities Thrives as Business Owner Thanks to Mom's Support
A total of 80 percent of Wisconsinites who need long-term care receive it at home, from family, rather than going to a nursing home or other facility, according to the Wisconsin Family and Caregiver Support Alliance. That's the case for 27-year-old Adam Nostad, also known as the "can man." He runs his own aluminum can recycling business and is a member of the Stoughton Chamber of Commerce. Nostad is able to lead a full life thanks to his full-time caregiver, Deb Nostad, his mom. "This is my son, my family, and I will do what I can to provide quality of life for him," said Deb Nostad. "Family is not an important thing. It is everything." For people like Deb Nostad, taking care of her son is a full-time, unpaid job. Read More
---
Families Use Medical Marijuana to Treat Autism
Some families are calling medical marijuana a miracle drug, after they've seen positive results when using it to treat autism in children. New York has a strict list of qualifying conditions for a doctor to prescribe medical marijuana, and autism is not on the list. There are seven states that allow people on the spectrum to use medical marijuana. Some families say it has helped their child lower aggression, reduce self-harm and improve overall behavior. So why isn't medical marijuana prescribed for autism in New York? Read More
---
Post-Natal Depression in Dads Linked to Depression in their Teenage Daughters
Fathers as well as mothers can experience post-natal depression -- and it is linked to emotional problems for their teenage daughters, new research has found. Almost one in 20 new fathers suffered depression in the weeks after their child was born, according to a study published in the journal JAMA Psychiatry and co-authored by Professor Paul Ramchandani of the Faculty of Education, University of Cambridge. The research, based on a sample of more than 3,000 families in Bristol, UK, also identified a link between post-natal depression in men and depression in their daughters as they reached adulthood. At 18, girls whose fathers had experienced depression after their birth were themselves at greater risk of the condition, researchers found. The "small but significant" increased risk applied only to daughters; sons were not affected. Read More
---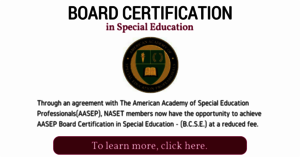 ---
How Socioeconomic Status Shapes Developing Brains
The relationship between socioeconomic status (SES) and brain anatomy is mostly stable from childhood to early adulthood, according to a longitudinal neuroimaging study of more than 600 healthy young people published in JNeurosci. This finding draws attention to the importance of preschool life as a period when associations between SES and brain organization may first develop. Cassidy McDermott, Armin Raznahan, and colleagues analyzed brain scans of the same individuals collected over time between five and 25 years of age. Comparing this data to parental education and occupation and each participants' intelligence quotient (IQ) allowed the researchers to demonstrate positive associations between SES and the size and surface area of brain regions involved in cognitive functions such as learning, language, and emotions. In particular, this is the first study to associate greater childhood SES with larger volumes of two subcortical regions -- the thalamus and striatum -- thereby extending previous SES research that has focused on its relationship to the cortex. Read More
---
Report Shows More Funding Needed for Special Education in Kansas
A report by the "legislative post audit committee" says more funding is needed to provide for special education in the Sunflower State. The report says if recommended staffing levels were in place, special education in Kansas would cost between $940 million and $1.2 billion dollars. That money is a combination of state and federal funds. State representative Monica Murnan says in recent years, the state hasn't been providing enough money for federal dollars to kick in. She says that means local school districts have been using general revenue funds to make up for that, leaving them less to spend in other areas. She says she wants to see the legislature work towards increasing state funds for special education in phases, and believes it could have several positive impacts. Read More
---
NYers with Disabilities Urge Passage of Child Victims Act
The new year may finally bring the passage of a bill to allow more time for victims of child sexual abuse to file suits against their abusers in New York state - legislation that is especially important for people with disabilities. Children with disabilities are disproportionately targeted for sexual abuse, but New York has some of the most restrictive laws in the country for holding perpetrators accountable. Currently, victims have until their 23rd birthday to bring civil or criminal cases. According to Lourdes Rosa-Carrasquillo, advocacy director at the Center for Independence of the Disabled New York, the Child Victims Act would greatly extend the statute of limitations for filing civil suits. "If passed, it will be 50 years," Rosa-Corrasquillo said; "which makes sense, because most children who have been sexually abused have to go through a whole process to get past that, and it's been found that it takes 40 years or so." Read More
---
Children with Disabilities Reach their Peak Potential through Rock Climbing
These kids are determined, motivated and utterly excited to rock climb. They've learned nothing will stop them - not even a disability. 11-year-old Rachel uses crutches. "It feels so good and perfect for me," she said. "It's actually really fun and helps my legs a lot." Eight-year-old Chanel can't walk, yet she seems to fly up the wall. "This program has to be the single most fulfilling thing in my entire life," said Peak Potential founder Dr. Jenfu Cheng. About 18 years ago, avid climber and medical doctor Cheng founded Peak Potential, an organization that provides adaptive rock climbing to children with disabilities. Read More
---
Santa Delivers Adapted Christmas Gifts for Kids with Disabilities
Wearing Spider-Man pajamas, 6-year-old Camran Schneider opened his front door Christmas morning to find special visitors: Santa and Mrs. Claus. The Kimball boy was one of a group of children with disabilities who received adapted toys this Christmas from UCP of Central Minnesota. The toys have been adapted so children with physical and cognitive disabilities can operate the toys themselves. "(The kids) can play with a normal toy in an adapted way, so that whatever their disability is, isn't a limit," said Kat Harrison, otherwise known as Mrs. Claus. Her day job is vice president of finance and operations for UCP of Central Minnesota. "That's what UCP does," she said. "(UCP) tries to break down any sort of limits related to disabilities whether it's playing with a toy or going to the bathroom or whatever." Read More
---

??????
---
---
The Difference a Visit Can Make, the Effect of Parental Incarceration on Children
When Suzi Jensen went to see her mom in prison at the age of 12 she was only allowed to hug her twice, once at the beginning of the visit and once at the end. "They just had tables and you had to sit across the table from her," said Jensen, now in her 30s. "At that age, being a 12-year-old girl, there were a lot of things happening, big changes and not being able to sit and cry and talk to her was terrible." Jensen's mother's first prison sentence - four years, on grand larceny charges - was followed by subsequent arrests, leaving Jensen and her two younger sisters to largely grow up without their mom, and a secret they didn't share with the outside world for years. In a 2014 study, parental incarceration was proven to be independently associated with increased risk of learning disabilities, attention deficit disorder, behavioral and conduct problems, developmental delays and speech or language problems. Read More
---
300 Blind Mice Uncover Genetic Causes of Eye Disease
Hundreds of new genes linked to blindness and other vision disorders have been identified in a screen of mouse strains. Many of these genes are likely important in human vision and the results could help identify new causes of hereditary blindness in patients. The work is published Dec. 21 in Nature Communications Biology. "This is extremely valuable for people with hereditary eye disease," said Ala Moshiri, associate professor of ophthalmology and vision science in the University of California, Davis, School of Medicine and Eye Center. "The whole ophthalmic community is going to start using these data." The results are the latest to come from the International Mouse Phenotyping Consortium, of which UC Davis' Mouse Biology Program is a founding member. The goal of the consortium is to identify a function for every gene in the mouse genome, by creating lines of "knockout" mice that lack a single specific gene and screening them for their effects. Consortium researchers have previously identified a set of genes essential to life, genes linked to deafness and even those linked to hereditary bad breath. Read More
---
Modified Interview Process Could Serve as a Model for Employing People with Disabilities
Tom Charley, of the Charley Family Shop'n Save stores, doesn't see hiring employees with physical and mental disabilities as charity. "Sure, it's good for them to be out with the public and interacting with people, but they're also performing a service and doing a job for us," he said. That job - in this case, cashier - is something Blake Ritter, 18, of Murrysville is perfectly capable of doing. It was the interview process that was tripping him up, and he wasn't alone. "We'd been working with a couple other businesses trying to get jobs for three kids," said Michelle Longo, transition coordinator and learning-support teacher at Franklin Regional Senior High School. "Every time we went to an interview, they weren't getting the job, and it was because of the way the interview was conducted. Read More
---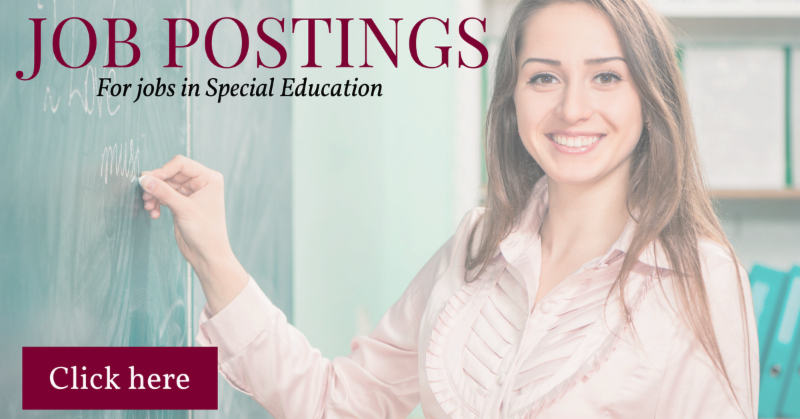 ---
LATEST JOB LISTINGS POSTED ON NASET
* Non Public Special Education Teacher - Responsible for teaching assigned students in a non public school setting, planning curriculum, developing and monitoring Individual Education Plans for each student according to COMAR requirements. Participates in parent meetings, staff, team, maintains assigned students' report cards and implements Maryland state testing. Follows Behavior Intervention Plans, medical protocols, and sensory diets as prescribed in IEP. To learn more - Click here

* Special Education Supervisor (Autism) - Performs difficult professional and intermediate administrative work coordinating, planning and assisting with special education programs. Assists with and ensures that all special education programs and procedures are in compliance with federal and state mandates, and that special education students are served in the most educationally beneficial and cost effective programs provided by local, regional, and tuition assistance programs. Prepares and monitors records for compliance. Participates and/or chairs Central Eligibility Committee meetings. Monitors placement issues to ensure least restrictive environment. Monitors Individualized Education Programs. Reviews and revises contents of the annual special education plan. To learn more - Click here

* Special Education Teacher - Philadelphia, PA- The Invo-Progressus Team has incredible opportunities for Special Education Teachers...or, as we like to call them, Superheroes. If you use your super powers to help ensure that children have access to the best education possible in the least restrictive environment, we would love for you to join the Invo-Progressus team! We are currently seeking full-time Special Education Teachers in Philadelphia, PA to provide services in a K-12 school program. For more information, call 800-434-4686 today to speak with a dedicated Career Services Manager! To learn more - Click here

* Special Education Teacher - Chicago, IL - The Invo-Progressus Team has incredible opportunities for Special Education Teachers...or, as we like to call them, Superheroes. If you use your super powers to help ensure that children have access to the best education possible in the least restrictive environment, we would love for you to join the Invo-Progressus team! We are currently seeking full-time Special Education Teachers for all subjects in Chicago and Waukegan, IL to provide services during the 2018-2019 School Year. Call 800-434-4686 today to speak with a dedicated Career Services Manager!To learn more - Click here

* Teacher - Special Education (All Areas) - Approximately 100 positions! - We are looking for highly motivated and skilled talent to join our team at District of Columbia Public Schools (DCPS). We seek individuals who are passionate about transforming the DC school system and making a signi?cant di?erence in the lives of public school students, parents, principals, teachers, and central o?ce employees.To learn more - Click here

* Special Education Teacher-Grades K-12 - K12 is a dynamic company on a mission to provide the most compelling, comprehensive, and effective K-12 education available. Our employees are a critical part of an organization that is providing powerful, new options for the way children can be educated. They have a passion for education and a drive to make a difference. We pride ourselves on maintaining the highest level of integrity. To learn more - Click here

* Special Education Teacher- Chicago - Jewish Child Family Services (JCFS) provides vital, individualized, results-driven, therapeutic and supportive services for thousands of children, adults and families of all backgrounds each year. JCFS is currently seeking a Special Education Teacher to work with individuals and small groups of children (K - 12) with emotional and behavior disorders in a therapeutic special education classroom. The Therapeutic Day School is located in West Rogers Park, Chicago, IL. To learn more - Click here

* Special Education Teacher - $2,500 after 1 year of continuous employment. APTS® offers teachers an extremely supported environment in and out of the classroom. In the classroom, Program Facilitators help to present individualized lessons as well as support students through behavioral episodes. Both in and out of the classroom, teachers can rely on their pod's Data Analyst, Behavior Analyst, and Education Specialist to assist in developing and reaching student academic and behavioral goals. To learn more - Click here
If you are an Employer looking for excellent special education staff - Click here for more information
---
Food For Thought..........
Always bear in mind that your own resolution to succeed is more important than any other.
Abraham Lincoln
---