Week in Review - January 18, 2019
NASET
WEEK IN REVIEW
National Association of Special Education Teachers
January 18, 2019 Vol 15 Issue #3

Dear NASET News,

Welcome to NASET's WEEK in REVIEW. Here, we provide you with the latest publications fromNASET to read and or download, as well as some of the most interesting articles that have happened this week in the field of special education. We hope you enjoy this publication. Feel free to send us articles for this publication or let us know your thoughts about the WEEK in REVIEW at news@naset.org. Have a great weekend.

Sincerely,

NASET News Team
---
NEW THIS WEEK ON NASET
NASET's How To Series
How To Determine The Best Teaching Delivery System Used In An Inclusive Setting
---
When you are involved in an inclusive educational classroom there will be several different teaching options that you should consider throughout the school year. The first step in understanding what to use and when is to learn what is available and frequently used in these settings. This How-to Series provides you the information to make that decision. Read More
---
Seeing Possibilities Not Disabilities
The Buddy Club is an outreach group sponsored by the Special Olympics. "Seeing the possibilities and not the disabilities," is the club's motto. In 2014, Randall, Linda, and Randi Posten organized the Buddy Club in Jackson County. The Posten's felt the need to have a group where individuals with disabilities or special needs could meet to socialize, interact, or play games with others who have similar needs. "We noticed there were no groups in this area for those with special needs once they graduated from high school," Linda Posten said. "We wanted to start a group for the ones in the transition years, the years between graduation and their next step in life." The Postens attended a transition fair to help with ideas for the club. Vendors from locations in both Roane and Jackson Counties provided their assistance with different types of programs and activities for people with disabilities who are no longer in their school years. Read More
---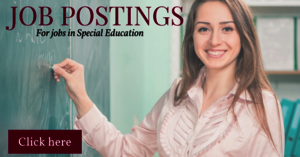 ---
Language Skills of Children with Autism Stay Stable Relative to Peers
Toddlers with strong language skills continue to outperform their peers as they grow up, whereas those with poor skills tend to lag behind, according to a large study that tracked language development over 15 years. The study includes children with autism. The study also indicates that language is most pliable in infancy, and language interventions before 1 year of age may be more effective than at the typical age of 2 or 3. The findings underscore the importance of identifying and treating language difficulties as early as possible, says Diane Putnick, a developmental psychologist at the U.S. National Institute of Child Health and Human Development and an investigator on the study. Read More
---
A Hearing Test at Birth Aid 'Could Aid in Early Diagnosis of Autism'
A simple non-invasive hearing test just after birth could aid in the early detection and diagnosis of autism, new research reveals. At the moment, children with autism spectrum disorder (ASD) are usually diagnosed at around the age of four using tests that focus largely on speech. But a new study, by researchers from Lake Erie College of Osteopathic Medicine in the US, believe early diagnosis of the condition could be aided by the detection of hearing issues in babies. The research suggests there could be hearing problems in children diagnosed with autism much earlier than they learn to speak and these can be detected using tests. The tests scientists suggest are known as stapedial reflex testing, also known as acoustic reflex testing. The test will measure pressure changes in the middle ear in response to sounds and assesses a person's sensitivity and response times to a number of frequencies. "Often people with autism suffer from hypersensitivity, meaning even relatively quiet sounds can feel like overwhelming noise," Randy Kulesza, professor of anatomy at Lake Erie College of Osteopathic Medicine said in a statement. Read More
---
First Review in Two Decades Shows All the Ways Maine Failed Kids with Mental Health Problems
A private consulting firm has concluded that Maine can do far more to serve children with behavioral and mental health needs, after finishing a wholesale review of services in the state. After five months of interviews, data analysis, surveys and town hall meetings, Boston-based Public Consulting Group determined that services are often not available immediately or at all for children with behavior and conduct disorders, autism, developmental delays, depression or anxiety, post-traumatic stress and attention deficit disorder. If services are available, they're not always near families; children do not always get the right care; the quality of care is not consistent; and the coordination for youth transitioning from children's to adult behavioral health services is inadequate. Read More
---
Board Certification in Special Education Available to NASET Members

Through an agreement with The American Academy of Special Education Professionals(AASEP), NASET members now have the opportunity to achieve AASEP Board Certification in Special Education - (B.C.S.E.) at a reduced fee. AASEP Board Certification in Special Education - (B.C.S.E.) is a voluntary choice on the part of the candidate. The candidate for Board Certification wishes to demonstrate a commitment to excellence to employers, peers, administrators, other professionals, and parents. From the standpoint of the Academy, board certification will demonstrate the highest professional competency in the area of special education. Board Certification in Special Educationestablishes a much needed standard for professionals, across disciplines, who work with exceptional children. Read More
---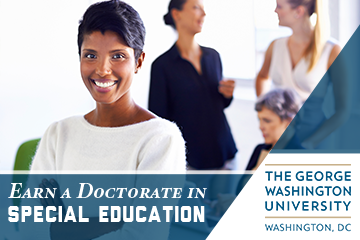 ---
TRIVIA QUESTION OF THE WEEK
Congratulations to: Erin Taylor, Deb Rodriguez, Lori Cools, Stephanie Peterson, Vanessa Chratian, Christine Morris, Patsy Ray, Wanda Routier, Diane Campbell-Mitchell, Daniel Rayder, Olumide Akerele, Melody Owens, Travis Bryant, Cara Cunningham, Susan Mason, Jennifer Womble EriCson, and Cindi Maurice who all knew the answer to this week's trivia question:
This physical disability happens during the first month or so of pregnancy and means that the baby's spine did not close completely. It is a neural tube defect resulting from failure of the bony spinal column to close completely during fetal development.
Answer: SPINA BIFIDA
This Week's Trivia Question:
Dystrophin is part of a group of proteins (a protein complex) that work together to strengthen muscle fibers and protect them from injury as muscles contract and relax. Without this protein, the muscles break down and a child becomes weaker. What is the name of the disease that occurs because of a problem with the gene that makes dystrophin?
If you know the answer to this week's trivia questions, email it to us at contactus@naset.org by January 21, 2019. If you are correct, you will be acknowledged in next week's NASET's Week in Review
---
Controlling Children's Behavior with Screen Time Leads to More Screen Time, Study Reveals
Giving your child extra time on the iPad for good behaviour may not be the best idea according to a new University of Guelph study. Researchers found children, whose parents dole out screen time as a reward or revoke it as punishment, spend more time on a smartphone, tablet, computer or in front of the television than children whose parents don't. "It's similar to how we shouldn't use sugary treats as rewards because by doing so we can heighten the attraction to them," said family relations and applied nutrition professor Jess Haines, who worked on the study with Lisa Tang. "When you give food as a reward it makes children like the carrot less and the cake more. Same thing with screen time." Published in the journal BMC Obesity, the study investigated the impact of parenting practices on the amount of time young children spend in front of screens. The study involved 62 children between 18 months and five years of age and 68 parents. Read More
---
Lehigh University's Special Education Law Symposium
What do special education teachers need to know about special education law? Each June, Lehigh University in Bethlehem, PA, holds a week-long (or per day) symposium that addresses this question for classroom practitioners, those in university training programs, and others. The conference provides a practical analysis of legislation, regulations, and court decisions relating to the education of students with disabilities and offers a thorough exploration of the special education legal landscape. The program offers two parallel tracks, one for basic that offers in-depth foundation knowledge about the IDEA and Section 504: child find and eligibility, FAPE, LRE, student discipline, and remedies. The other track is for advanced participants, including experienced special education teachers, offering specialized "hot topics". One such topic in the upcoming symposium explores the relationship between RTI and IDEA child find/eligibility. For more information, please visit our website: go.lehigh.edu/spedlaw or email us at specialedlaw@lehigh.edu.
---
Clues into Early Development of Autism Spectrum Disorder
Autism spectrum disorder (ASD) is a relatively common developmental disorder of communication and behavior that affects about 1 in 59 children in the US, according to the Centers for Disease Control and Prevention. Despite its prevalence, it is still unclear what causes the disease and what are the best ways to treat it. Researchers at the Salk Institute compared stem cells created from individuals with ASD against stem cells created from those without ASD to uncover, for the first time, measurable differences in the patterns and speed of development in the ASD-derived cells. The findings, published January 7, 2019, in the journal Nature Neuroscience, could lead to diagnostic methods to detect ASD at an early stage, when preventive interventions could potentially take place. Read More
---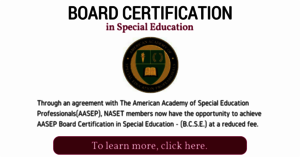 ---
Introducing Gun Safety into Health Care Providers' Checklists to Prevent Teen Suicide
In a recent study exploring the feasibility of introducing gun safety discussions and interventions into routine health care settings, investigators suggest that there is some support for promoting firearm safety in pediatric primary care as a universal suicide prevention strategy for adolescents. John Zeber, a mental health services researcher and associate professor in the School of Public Health and Health Sciences at the University of Massachusetts Amherst, with team leader Rinad Beidas at the University of Pennsylvania and other co-investigators, assessed the needs of stakeholders who would implement a new approach to promoting a program the researchers call Firearm Safety Check. This program is designed for physicians to ask families about the presence of firearms in the home, offer information on safe gun storage and provide free gun locks. Read More
---
How Can School, District Leaders Help Students Learn to Read?
Providing students with a proper foundation in reading was the main goal of public education and remains one of the most important goals today. When students learn to read well in early elementary schools, reading scores not only improve, but students will likely perform better in other subjects because they have a clearer understanding of texts and can work more independently. That improvement will carry over into later grades as well as better preparing students for the future. Read More
---
Changing Places' Restroom Increases Accessibility for O'Hare Passengers with Disabilities
O'Hare International Airport now offers a new level of service for travelers with disabilities, and advocates say this is just the beginning. Located at Terminal 2, the new "Changing Places" restroom features an adult changing table, motorized lift system and a wheelchair-accessible shower as well as a toilet and sink. Advocacy groups believe it will open up travel opportunities for people with significant disabilities and their families and caregivers. Commissioner Karen Tamley heads up the Mayor's Office for People with Disabilities and says this is just the start. Read More
---
New York City Now Spends $325 Million a Year to Send Students with Disabilities to Private Schools
Shortly after Mayor Bill de Blasio took office in 2014, he made it easier for students with disabilities to attend private schools with the city picking up the tab. That policy change is quietly having an enormous impact: The cost of sending students with disabilities to private schools has doubled since de Blasio was sworn in and has reached $325 million per year, dwarfing the price tag of some of the mayor's highest-profile education initiatives. The expense eclipses the mayor's Renewal program to turn around struggling schools ($192 million per year). Read More
---
The Truth about ADHD and Caffeine
Coffee, tea, sodas, energy drinks, chocolate - many of us consume caffeine throughout the day for a quick, temporary energy surge. Caffeine stimulates the nervous system and boosts dopamine production - both of which help the body with movement, attention, and focus. In the context of attention deficit disorder, treatments often include stimulant medication, which has a similar effect. But is caffeine a viable option to help manage ADHD symptoms? Is it safe for adults and children? What about side effects? Here, we break down the most common effects of caffeine, its safety, and the most recent research available. Read More
---
Honor Society for Special Education Teachers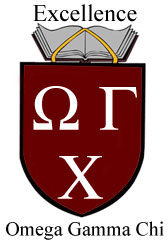 ---
Binge Eating and Smoking Linked to Bullying and Sexual Abuse
People who ever suffered bullying or sexual abuse have a lower quality of life similar to those living with chronic conditions like heart disease, diabetes, depression or severe anxiety, a new study from the University of Adelaide has found. They are also far more likely to display harmful behaviors like smoking dependence and binge eating. The study, published in BMC Public Health, investigated around 3000 South Australians who took part in face-to-face interviews using self-labelling questions to measure the age of onset and duration of bullying and sexual assault and their outcomes during home interviews. The study included participants of all ages, urban and rural settings and socioeconomic levels living in South Australia. Read More
---
Kids: Connection to Nature Lessens Distress, Hyperactivity and Behavioral Problems
City lifestyle has been criticized for being an important reason for children being disconnected from nature. This has led to an unhealthy lifestyle in regards to active play and eating habits. Even worse, many young children do not feel well psychologically -- they are often stressed and depressed. 16 per cent of preschoolers in Hong Kong and up to 22% in China show signs of mental health problems. Recent research shows that spending time in nature may bring many health benefits, and many environmental programs around the world are trying to decrease 'nature-deficit' and 'child-nature disconnectedness' in order to improve children's health. For example, the WHO, in order to monitor implementation of the Parma Declaration commitment to providing every child with access to "green spaces to play and undertake physical activity," has set a 300-meter target. Interestingly, 90 per cent of the Hong Kong population lives within 400 meters of such areas. However, despite the extensive, adjacent greenness, families are not using these areas. Read More
---
Bad Data's Latest Victim: Chronically Absent Students
Incorrect data on students who were absent from class in just one Maryland school district threw off an entire national analysis of chronic absenteeism, providing yet another cautionary tale about the power of data and the major ramifications of data that are inaccurate. Prince George's County in Maryland reported to the federal government that 80 percent of its students had missed at least 15 or more school days when really 29 percent had. Because the 130,000-student district is so large and enrolls a large percentage of black students, the updated data changed both Maryland's national ranking on chronic absenteeism - from having the highest rate in the country to having the 10th highest - and the overall figures of chronically absent black students. Read More
---

---
LATEST JOB LISTINGS POSTED ON NASET
*Special Education Teacher - The Arc Kohler School, Mountainside NJ is a leading collaborative private special education school serving student's preschool age through high school. We meet the unique needs of children with developmental disabilities. The Arc Kohler School is seeking a Special Education Teacher to work full-time with their unique population. Full-time, 8:30 am to 3:00 pm - To learn more- Click here
*Non Public Special Education Teacher - Responsible for teaching assigned students in a non public school setting, planning curriculum, developing and monitoring Individual Education Plans for each student according to COMAR requirements. Participates in parent meetings, staff, team, maintains assigned students' report cards and implements Maryland state testing. Follows Behavior Intervention Plans, medical protocols, and sensory diets as prescribed in IEP. To learn more - Click here
* Special Education Teacher - APTS® offers teachers an extremely supported environment in and out of the classroom. In the classroom, Program Facilitators help to present individualized lessons as well as support students through behavioral episodes. Both in and out of the classroom, teachers can rely on their pod's Data Analyst, Behavior Analyst, and Education Specialist to assist in developing and reaching student academic and behavioral goals. To learn more - Click here
*Teacher – Special Education (All Areas) – Approximately 100 positions! - We are looking for highly motivated and skilled talent to join our team at District of Columbia Public Schools (DCPS). We seek individuals who are passionate about transforming the DC school system and making a signi?cant di?erence in the lives of public school students, parents, principals, teachers, and central o?ce employees.To learn more - Click here
*Special Education Teacher-Grades K-12 - K12 is a dynamic company on a mission to provide the most compelling, comprehensive, and effective K-12 education available. Our employees are a critical part of an organization that is providing powerful, new options for the way children can be educated. They have a passion for education and a drive to make a difference. We pride ourselves on maintaining the highest level of integrity. To learn more - Click here
* Special Education Teacher- Chicago - Jewish Child Family Services (JCFS) provides vital, individualized, results-driven, therapeutic and supportive services for thousands of children, adults and families of all backgrounds each year. JCFS is currently seeking a Special Education Teacher to work with individuals and small groups of children (K - 12) with emotional and behavior disorders in a therapeutic special education classroom. The Therapeutic Day School is located in West Rogers Park, Chicago, IL. To learn more - Click here
If you are an Employer looking for excellent special education staff - Click here for more information
­­
---

---
Food For Thought..........
It had long since come to my attention that people of accomplishment rarely sat back and let things happen to them. They went out and happened to things.
Leonardo da Vinci