Week in Review - January 11, 2019
NASET
WEEK IN REVIEW
National Association of Special Education Teachers
January 11, 2019 Vol 15 Issue #2

Dear NASET News,

Welcome to NASET's WEEK in REVIEW. Here, we provide you with the latest publications fromNASET to read and or download, as well as some of the most interesting articles that have happened this week in the field of special education. We hope you enjoy this publication. Feel free to send us articles for this publication or let us know your thoughts about the WEEK in REVIEW at news@naset.org. Have a great weekend.

Sincerely,

NASET News Team
---
NEW THIS WEEK ON NASET
NASET's Q & A Corner
Birth Defects
---
Birth defects are structural changes present at birth that can affect almost any part or parts of the body (e.g., heart, brain, foot). They may affect how the body looks, works, or both. Birth defects can vary from mild to severe. The well-being of each child affected with a birth defect depends mostly on which organ or body part is involved and how much it is affected. Depending on the severity of the defect and what body part is affected, the expected lifespan of a person with a birth defect may or may not be affected. Birth defects are common, costly, and critical conditions that affect 1 in every 33 babies born in the United States each year. Every 4 ½ minutes, a baby is born with a birth defect in the United States. That means nearly 120,000 babies are affected by birth defects each year. This issue of NASET's Q & A Corner comes from the Centers for Disease Control and Prevention (CDC) and will address common questions regarding birth defects. Read More
---
Learn More About a Company Whose Entire Staff has Autism
In April 2018, the Centers for Disease Control and Prevention (CDC) released an update on just how prevalent autism is in American children. Through various records, their new estimate was a 15 percent increase from the report two years prior - that autism affects 1 in 59 children. And once those children grow up, in can be difficult to find and keep a job. It's so difficult, a recent survey found that more than two-thirds of adults with Autism Spectrum Disorder are unemployed or, at the very least, underemployed. Still, there are many employers out there who are autism-friendly. And some only employ those with autism, like Auticon. Gary Benoist, a father of two sons with autism, founded a Los Angeles firm in 2013 called MindSpark. It was later acquired by German-based Auticon, an international IT service provider and the "first company in Germany to exclusively employ people on the autism spectrum as Technology consultants." Benoist wanted to make sure his sons would get the help they needed, no matter where they worked. But there were few options. Read More
---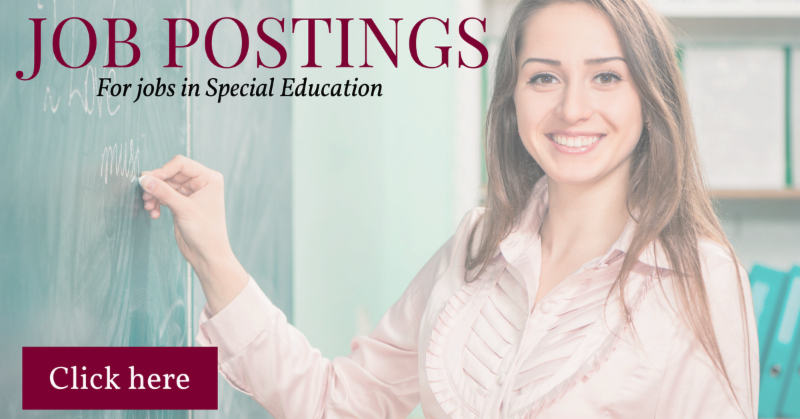 ---
Schizophrenia and Vitamin D Levels in Pregnancy
Schizophrenia is a severe mental health condition that often requires medications to manage symptoms. Recently, researchers from the University of Queensland and Aarhus University looked at the levels of vitamin D at birth and likelihood of becoming schizophrenic. They looked at over 2600 individuals between 1981 and 2000 in Denmark. What was found is that babies with low vitamin D had a 44% greater risk of having schizophrenia later in life. This is quite an important and significant finding. Past studies have also seen an association with low vitamin D and autism. Vitamin D is a neurosteroid that is an important molecule for many functions in the body. While we are not sure, it is possible vitamin D helps lower inflammation in the brain. Also, vitamin D can help turn the genes on and off that are related to building healthy nerve cells. Finally, it is been shown that vitamin D levels during pregnancy help modify the brains ability to make and use dopamine- this might be a key for the developing brain at that seminal age in terms of risk of schizophrenia. Read More
---
City Schools Hope Small Step Brings Results
Sensory Pathways, a new building feature for children, is making an impression while getting pupils moving in the Dunkirk City School District. Colorful vinyl tapes and decals snake their way around hallway walls and floors creating a vibrant obstacle course for kids to release their pent up energy. "We noticed, over the years, as the education system's changed and continues to change, the increase in the time spent sitting in the classrooms," said Stacey Lovern, director of occupational therapy in the city schools. "These pathways are set up in a very specifically designed way, skipping, jumping, pushing, lots of heavy work that we call proprioception, that's neurologically based." Lovern, along with her four-member team of occupational and physical therapists, stumbled upon this concept in various online groups. These sensory locations are flooding school districts all around the country as a means of preventing kids, who are a little more active, from disrupting class and developing negative habits that can follow them throughout their educational career. Read More
---
Advocates for Students with Disabilities Call on Ontario to Stop School Exclusions
Autism advocates in Ontario are calling on the province to remove a principal's power to exclude students from school for an indefinite period, saying it is being misused as a disciplinary measure that disproportionately targets children with special needs. A Globe and Mail analysis found that families with children who have intellectual and developmental disabilities are increasingly being asked to pick up kids early, start the school day later or simply keep them home for days. Most school districts don't formally track these exclusions or shortened days. Informally, parent and advocacy groups have documented the problem and have seen a rise in the incidence of these events. Read More
---
Board Certification in Special Education Available to NASET Members

Through an agreement with The American Academy of Special Education Professionals(AASEP), NASET members now have the opportunity to achieve AASEP Board Certification in Special Education - (B.C.S.E.) at a reduced fee. AASEP Board Certification in Special Education - (B.C.S.E.) is a voluntary choice on the part of the candidate. The candidate for Board Certification wishes to demonstrate a commitment to excellence to employers, peers, administrators, other professionals, and parents. From the standpoint of the Academy, board certification will demonstrate the highest professional competency in the area of special education. Board Certification in Special Educationestablishes a much needed standard for professionals, across disciplines, who work with exceptional children. Read More
---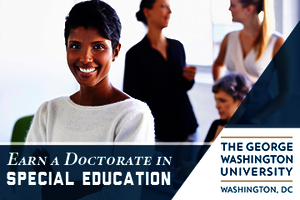 ---
TRIVIA QUESTION OF THE WEEK
Congratulations to: Patsy Ray, Jenifer Womble-Ericson, Scott Nida, Olumide Akerele, and Cindi Maurice
who all knew the answer to last week's trivia question: FILL IN THE BLANK: A 2012 study by the Everyone Graduates Center at John Hopkins University found that when a high school freshman receives a single suspension, his/her chances of dropping out of school can increase by a third. Furthermore, only 49 percent of students with three or more suspensions graduate high school. That's nearly a flip of a coin on whether a student receives a diploma or not. Now, researchers at the University of Missouri and the University of Virginia have found that when educators and administrators focus on creating ____________, the likelihood of a student being suspended decreases by approximately 10 percent. To put this in context, more than 2.75 million K-12 students were suspended during the 2013 to 2014 school year. A 10 percent reduction would have meant 275,000 more students staying in class and learning.
ANSWER: POSITIVE SCHOOL CLIMATE
THIS WEEK'S TRIVIA QUESTION: This physical disability happens during the first month or so of pregnancy and means that the baby's spine did not close completely. It is a neural tube defect resulting from failure of the bony spinal column to close completely during fetal
development. What is the name of this neural tube defect?
If you know the answer, email us at contactus@naset.org by January 14, 2019. We will acknowledge your correct answer in the next edition of the Week in Review.
---
Kids in Crisis: Mid-Ohio Valley Schools Working to Identify, Treat Childhood Trauma
Teachers and school administrators are learning how to identify childhood trauma to better address student mental health and behavioral issues. The Adverse Childhood Experience, or ACE, Questionnaire is designed to determine a child's risk due to childhood trauma. Things like divorce, neglect, violence, drug or alcohol abuse and physical or sexual abuse can cause an ACE score to go up. The higher the score, the more at-risk the child is considered. Julie Bertram, coordinator of health services for Wood County Schools, said ACE was developed in the late 1990s to identify factors that could predict health outcomes. "We're noticing more and more, and there are other studies that indicate this, these behaviors we are seeing with our children, they have really high ACE scores," Bertram said. "The higher the ACE score, the less the coping mechanisms, the decreased resiliency." Cathy Grewe, coordinator of assessment and student services for Wood County Schools, said the ACE questionnaire is not given to students except in specific counseling situations with parental permission, but Wood County Schools is using ACE as a training tool to help identify areas of trauma among students. Read More
---
Obsessive Compulsive Symptoms in Youth May Be a Red Flag for Other Psychological Issues
Engaging in repetitive and ritualistic behaviors is part of typical child development. However, behaviors that develop into obsessive and compulsive symptoms (OCS) may represent a red flag for serious psychiatric conditions. Researchers at the Lifespan Brain Institute (LiBI) of Children's Hospital of Philadelphia (CHOP) and the Perelman School of Medicine at the University of Pennsylvania found children and young adults with OCS who also admitted to having bad thoughts were more likely to also experience psychopathology, including depression and suicide. This is the first and largest study examining OCS in more than 7,000 participants aged 11 to 21. The findings were published online Nov. 23, 2018 in the Journal of the American Academy of Child and Adolescent Psychiatry. Read More
---
ADHD Drugs are Unlikely to Cause Cardiac Damage in Children Who Take Them, Study Finds
With more than 1.8 million children in the U.S. being treated annually with drugs for attention deficit hyperactivity disorder (ADHD), the possibility that such drugs could damage their hearts has been a significant cause of concern for parents and physicians alike. Now, the results of a long-term National Institutes of Health (NIH)-funded study published last month in Pediatric Research could allay many of those concerns. The authors caution that because the study was conducted on primates, the findings are not automatically applicable to humans. However, they have previously published that this primate model reliably shows other side effects similar to what is found in children receiving these medications. Their new findings conclude that chronic exposure to methylphenidate (MPH), a commonly prescribed ADHD drug, is unlikely to increase cardiovascular risks in healthy children. Read More
---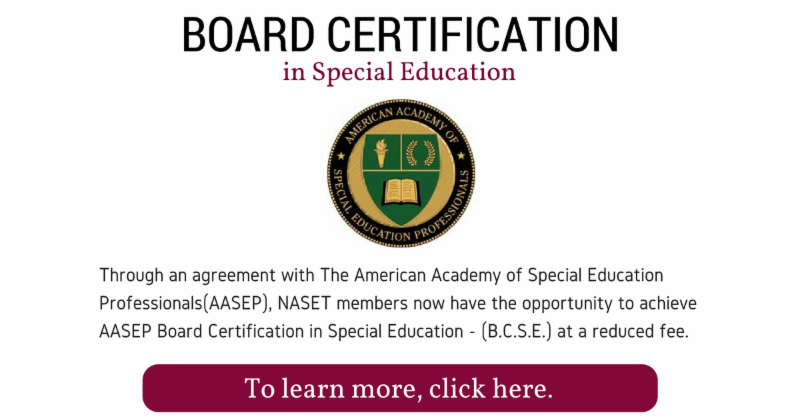 ---
Social and Emotional Learning in Science Class
You assign a group activity in your science classroom and within minutes, this scene unfolds: In each group of four students, two are talking to each other and semi-engaging in the task, one is entirely disengaged and is instead bending and reshaping a paperclip, and one is hurriedly completing the activity all alone, half-heartedly asking her peers to pass her the materials she needs. Sound familiar? In science lessons, engineering activities can provide a great opportunity for students to collaborate and grow social and emotional skills in low-stakes, high-engagement environments. The creative, problem-solving nature of engineering encourages students to work together, try new ideas, and learn from their mistakes. Read More
---
Two Dogs' Unconditional Love Helps Students at Elementary School
Four months into the job, two 7-month-old Chesapeake-poodle mixes have taken their role seriously in soothing the students at Franklin Roosevelt Elementary in Nampa. In June, two from a litter of puppies were waiting to be selected and trained to become the school's permanent therapy dogs. Though the dogs are still going through therapy dog training, now, four months into that role, Principal Shawn Tegethoff said it's been amazing watching how Coco, Princess Leia and the students interact with one another. "There is something magical about these dogs," she said. The reasons for having therapy dogs in a school vary from increasing literacy, creating a better climate in the school or providing emotional support for students. At the Nampa elementary, the dogs are available for children struggling with attendance and unexpected behaviors, like lashing out in anger. Read More
---
Can a Video Game-Based 'Digital Medicine' Help Children with Autism and Co-occurring ADHD?
Researchers at Children's Hospital of Philadelphia (CHOP) evaluated a digital medicine tool designed as an investigational treatment for children with autism spectrum disorder (ASD) and co-occurring attention/deficit-hyperactivity disorder (ADHD). The results of the study, published in the Journal of Autism and Developmental Disorders, confirmed the acceptability, feasibility, and safety of Project: EVO, which delivers sensory and motor stimuli through an action video game experience, designed by Akili Interactive, a prescription digital medicine company. As many as 50 percent of children with ASD have some ADHD symptoms, with roughly 30 percent receiving a secondary diagnosis of ADHD. However, since ADHD medications are less effective in children with both disorders than in those with only ADHD, researchers are exploring alternative treatments. Read More
---
Executive Function Deficits Determine Student Achievement
Difficulties in math and science learning in the early grades can have lasting consequences for students who have impairments in executive functions, according to a new report from Penn State researchers published in the Early Childhood Quarterly journal. The research looks back at executive functions related to working memory, cognitive flexibility and inhibitory control to determine when problems begin in early STEM education. The study analyzes data from 11,010 students who participated in the U.S. Department of Education's National Center for Education Statistics Early Childhood Education Study which measures childhood development, school readiness and early childhood experiences. The report data comes from students who started kindergarten in the 2010-2011 school year through the spring of third grade. Read More
---

---
LATEST JOB LISTINGS POSTED ON NASET
* Special Education Teacher - The Arc Kohler School, Mountainside NJ is a leading collaborative private special education school serving student's preschool age through high school. We meet the unique needs of children with developmental disabilities. The Arc Kohler School is seeking a Special Education Teacher to work full-time with their unique population. Full-time, 8:30 am to 3:00 pm - To learn more- Click here
* Non Public Special Education Teacher - Responsible for teaching assigned students in a non public school setting, planning curriculum, developing and monitoring Individual Education Plans for each student according to COMAR requirements. Participates in parent meetings, staff, team, maintains assigned students' report cards and implements Maryland state testing. Follows Behavior Intervention Plans, medical protocols, and sensory diets as prescribed in IEP. To learn more - Click here
* Special Education Supervisor (Autism) - Performs difficult professional and intermediate administrative work coordinating, planning and assisting with special education programs. Assists with and ensures that all special education programs and procedures are in compliance with federal and state mandates, and that special education students are served in the most educationally beneficial and cost effective programs provided by local, regional, and tuition assistance programs. Prepares and monitors records for compliance. Participates and/or chairs Central Eligibility Committee meetings. Monitors placement issues to ensure least restrictive environment. Monitors Individualized Education Programs. Reviews and revises contents of the annual special education plan. To learn more - Click here
* Special Education Teacher - Philadelphia, PA - The Invo-Progressus Team has incredible opportunities for Special Education Teachers...or, as we like to call them, Superheroes. If you use your super powers to help ensure that children have access to the best education possible in the least restrictive environment, we would love for you to join the Invo-Progressus team! We are currently seeking full-time Special Education Teachers in Philadelphia, PA to provide services in a K-12 school program. For more information, call 800-434-4686 today to speak with a dedicated Career Services Manager! To learn more - Click here
* Special Education Teacher - Chicago, IL - The Invo-Progressus Team has incredible opportunities for Special Education Teachers...or, as we like to call them, Superheroes. If you use your super powers to help ensure that children have access to the best education possible in the least restrictive environment, we would love for you to join the Invo-Progressus team! We are currently seeking full-time Special Education Teachers for all subjects in Chicago and Waukegan, IL to provide services during the 2018-2019 School Year. Call 800-434-4686 today to speak with a dedicated Career Services Manager!To learn more - Click here
* Teacher - Special Education (All Areas) - Approximately 100 positions! - We are looking for highly motivated and skilled talent to join our team at District of Columbia Public Schools (DCPS). We seek individuals who are passionate about transforming the DC school system and making a signi?cant di?erence in the lives of public school students, parents, principals, teachers, and central o?ce employees.To learn more - Click here
* Special Education Teacher-Grades K-12 - K12 is a dynamic company on a mission to provide the most compelling, comprehensive, and effective K-12 education available. Our employees are a critical part of an organization that is providing powerful, new options for the way children can be educated. They have a passion for education and a drive to make a difference. We pride ourselves on maintaining the highest level of integrity. To learn more - Click here
* Special Education Teacher- Chicago - Jewish Child Family Services (JCFS) provides vital, individualized, results-driven, therapeutic and supportive services for thousands of children, adults and families of all backgrounds each year. JCFS is currently seeking a Special Education Teacher to work with individuals and small groups of children (K - 12) with emotional and behavior disorders in a therapeutic special education classroom. The Therapeutic Day School is located in West Rogers Park, Chicago, IL. To learn more - Click here
If you are an Employer looking for excellent special education staff - Click here for more information
---

---
Food For Thought..........
The funny thing about the heart is a soft heart is a strong heart, and a hard heart is a weak heart.
Criss Jami