Week in Review - February 8, 2019

NASET
WEEK IN REVIEW
National Association of Special Education Teachers
February 8, 2019 Vol 15 Issue #6

Dear NASET News,

Welcome to NASET's WEEK in REVIEW. Here, we provide you with the latest publications fromNASET to read and or download, as well as some of the most interesting articles that have happened this week in the field of special education. We hope you enjoy this publication. Feel free to send us articles for this publication or let us know your thoughts about the WEEK in REVIEW at news@naset.org. Have a great weekend.

Sincerely,

---
NEW THIS WEEK ON NASET
NASET's Classroom Management Series
Anticipation and Autism: Keys to Understanding a Child
---
This issue of NASET's Classroom Management series was written by Dr. Camille Brandt. In the article, she addresses issues surrounding anticipation and autism and the keys to understanding a child. After reading this article, you will see that anticipation paired with sound age-appropriate goals has the potential to result in positive outcomes at both school and at home for children with ASD. Read More
---
Missouri Working to Improve Opportunities for People with Disabilities
There's a new push in Missouri to give more career opportunities to people with intellectual and developmental disabilities. The goal is for people with disabilities to have more opportunities to work competitive jobs in their communities, places like Holy Rosary School in Monroe City, Missouri, and the state hopes to make it happen by setting an example from the ground up. "I mop, I sweep, and I clean tables, and take out trash," said Caleb Hooper, recounting his duties in the maintenance department at Holy Rosary School since 2007. Hooper comes in everyday to help clean up after lunch, and it all started when he visited Learning Opportunities/Quality Works in Monroe City. Read More
---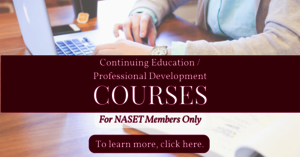 ---
Proposed Legislation Addresses Aggressive Student Behavior and School Safety in North Dakota
Bipartisan legislation dives into the issues of violent student behavior and school safety. North Dakota Senator Erin Oban says she's heard from teachers statewide. They are facing escalating challenges with students, whether they're being aggressive with their peers, teachers or even bus drivers. She says it's time to start keeping track of how often incidents happen in schools and the impact they have. The goal is to bring together lawmakers and schools for a discussion focused on safety, and hopefully, come up with a uniform system for reporting any problems. Senator Oban explains, "It's just become so much more noticeable to the point where it is distracting from all students' ability to learn. And what we want is for all students and all professionals to be in an environment where they're safe and where they're able to succeed." Read More
---
Minneapolis Teacher Uses Brain Games to Hone Students' Focus
Geinelis Molina took a deep breath and quietly stared at a computer screen, sitting very still. The third-grader was using her brain to control the movement of a fish, making sure that it swam all the way to the bottom of an ocean to earn points. But if she was distracted, the fish swam higher. "It's hard to focus when it's starting, I'm not focusing," she said, her eyes glued to the screen. "I think, think!" Geinelis is part of "Focus for Success," a new after-school program launched by second-grade teacher Brianna Jensen, who's using NASA-inspired brain-training games to help first- to third-grade students at Emerson Spanish Immersion in Minneapolis boost their concentration and behavior. The program is the first of its kind in the Minneapolis School District. Read More
---
Therapeutic Video Game May Help Kids with ADHD and Autism
A new pilot study finds promise in a digital medicine tool designed as a treatment for children with autism spectrum disorder (ASD) and co-occurring attention/deficit-hyperactivity disorder (ADHD). The study by researchers at Children's Hospital of Philadelphia (CHOP) confirmed the acceptability, feasibility, and safety of Project: EVO, which delivers sensory and motor stimuli through an action video game experience. Researchers at Children's Hospital of Philadelphia (CHOP) evaluated the use of interventions provided via an action video game experience, or an educational activity involving pattern recognition. Investigators found the intervention was well-received by children and helped to improve their attention span. Both parents and children reported that the treatment had value for improving a child's ability to pay attention and served as a worthwhile approach for treatment. The results of the study appear in the Journal of Autism and Developmental Disorders. Read More
---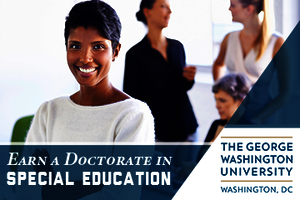 ---
TRIVIA QUESTION OF THE WEEK
Congratulations to: Raynelle Lanier, Olumide Akerele, Laurine Kennedy, Susan Kalter, Patsy Ray, and Melissa Snodgrass who all knew the answer to this week's trivia question:
FILL IN THE BLANK: Research suggests that the most common cause of _______ for infants and preschoolers is an accidental fall. However, after age 5, and increasingly through adolescence, the primary cause is vehicular accidents.
Answer: TRAUMATIC BRAIN INJURY (TBI)
This Week's Trivia Question: What is the name of the learning disability specifically associated with "spelling" called?
If you know the answer to this week's trivia questions, email it to us at contactus@naset.org by February 11, 2019. If you are correct, you will be acknowledged in next week's NASET's Week in Review
---

---
Sensory, Motor Connections May be Disrupted in Autism Brains
Some links between sensory and motor brain networks are unusually weak in individuals with autism, according to a new study. Other connections are enhanced, however, and their strength tracks with the severity of autism traits. The findings point to a possible neurological basis for sensory and motor problems in autism. Experts once considered sensory and motor problems, such as hypersensitivity to sound or an awkward gait, to be only secondary traits of autism. But mounting evidence suggests that such traits play a central role in the condition. "Our findings are fully consistent with the relevance of these sensory symptoms and also with the relevance of the sensory and motor networks," says lead investigator Jan Buitelaar, professor of child and adolescent psychiatry at Radboud University in the Netherlands. Read More
---
Medical Cannabis Relieves Symptoms in Children with Autism: Study
In a new study of patients with autism who are 18 years old and under, researchers from Ben-Gurion University of the Negev (BGU) and Soroka University Medical Center report that cannabis as a treatment for autism spectrum disorders appears to be a well-tolerated, safe and effective option to relieve symptoms including seizures, tics, depression, restlessness, and rage attacks. In the study published in Scientific Reports, "Overall, more than 80 percent of the parents reported significant or moderate improvement in their child," according to Lihi Bar-Lev Schleider, of the BGU-Soroka Clinical Cannabis Research Institute. Autistic Spectrum Disorder (ASD) is an extensive developmental disorder that is expressed in almost all dimensions of the child's development. It is now common to refer to this disorder as a wide range of Pervasive Developmental Disorders (PDD) in which there are various manifestations and symptoms. Read More
---
Children Exposed to Air Pollution at School May be at Greater Risk of Overweight and Obesity
Exposure to air pollution, particularly at school, could be associated with a higher risk of overweight and obesity during childhood. This is the conclusion of a study by the Barcelona Institute for Global Health (ISGlobal), an institution supported by "la Caixa," performed with 2,660 children between 7 and 10 years of age from 39 schools in Barcelona. A few studies have associated exposure to air pollution with a higher risk of child obesity and overweight. However, these studies focused mainly on exposure at home, without considering the school environment. The study, published in Environment International and performed under the BREATHE project, assessed for the first time the relation between obesity and overweight risk and air pollution levels at school and home, the two microenvironments where schoolchildren spend most of their time. Read More
---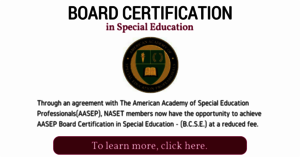 ---
New Knowledge Could Help Predict and Prevent Depression
In a new study, researchers from the Danish iPSYCH project demonstrate that people with the highest genetic propensity are over two and a half times as likely to be treated in a psychiatric hospital for depression compared to people with the lowest propensity. This knowledge could be utilized to strengthen preventative efforts for those who are at risk. In Denmark, 15.5 per cent of woman and nine per cent of men receive treatment for depression at a psychiatric hospital at some stage of their lives. Depression is a common but very serious condition which is very costly for both the individual and society as a whole. Researchers have now completed a study in which they followed 34,500 Danes for up to 20 years and measured their genetic risk for developing depression. Read More
---
State Data Shows Black Students with Disabilities Treated Differently in a Tennessee School District
African-American students with disabilities were being disciplined in Collierville Schools more often than white students, according to state data from the past three school years. Federal law requires states to monitor the number of students identified as having a disability, where they are placed in schools and how often they are suspended or expelled, and to determine whether that number is out of proportion based on race or ethnicity. A review of the numbers in Collierville schools found "significant disproportionality" for African-American students with disabilities compared to a larger group of white students with disabilities, the district said. Read More
---
Special Education Teacher Goes Above and Beyond for Students
East Laurens Elementary School co-teacher Julie Bailey is setting the bar high for motivating her students. On Jan. 29, University of Missouri football player Tavon Ross read to children in Bailey's special needs class. "It's something to give back," says Ross. "I would have enjoyed somebody talking to me that's already been through it." Bailey personally arranged for Ross to meet with her students, and it's not the first time she has brought in outside help to motivate her students. Earlier this year, Bailey encouraged one of her students to write letters to his favorite athletes, including Atlanta Braves first baseman Freddie Freeman. Read More
---
UCLA Scientists Discover Important Clues Related to Causes for Autism
A team of UCLA-led scientists has discovered important clues about how RNA editing affects the brains of people with autism, the university announced Wednesday. The new insights involve RNA editing, in which genetic material is normal, but modifications in RNA alter nucleotides, whose patterns carry the data required for constructing proteins. "RNA editing is probably having a substantial physiologic effect in the brain, but is poorly understood,'' said co-author Dr. Daniel Geschwind, UCLA's Gordon and Virginia MacDonald distinguished professor of human genetics, neurology and psychiatry and director of UCLA's Institute for Precision Health. Read More
---
6 Reasons ADHD Treatment Fails
The media generally portrays attention deficit disorder (ADD or ADHD) as a controversial diagnosis. Some doubters question whether it is a real disorder, despite the fact that ADHD has been acknowledged by medical researchers since 1902, and it was first found to be responsive to stimulants in 1936. It has been treated with medication by professionals ever since. Why, then, do so many with ADHD struggle to find relief from their symptoms? Here are six common obstacles to successful treatment. Read More
---
Board Certification in Special Education Available to NASET Members

Through an agreement with The American Academy of Special Education Professionals(AASEP), NASET members now have the opportunity to achieve AASEP Board Certification in Special Education - (B.C.S.E.) at a reduced fee. AASEP Board Certification in Special Education - (B.C.S.E.) is a voluntary choice on the part of the candidate. The candidate for Board Certification wishes to demonstrate a commitment to excellence to employers, peers, administrators, other professionals, and parents. From the standpoint of the Academy, board certification will demonstrate the highest professional competency in the area of special education. Board Certification in Special Educationestablishes a much needed standard for professionals, across disciplines, who work with exceptional children. Read More
---
Data Show No Evidence that Teens' Social Media Use Predicts Depression Over Time
Longitudinal data from adolescents and young adults show no evidence that social media use predicts later depressive symptoms, according to research published in Clinical Psychological Science, a journal of the Association for Psychological Science. However, the findings do show that relatively higher depressive symptoms predicted later social media use among adolescent girls. This research stands in contrast with recent claims that adolescents' use of social media may lead to depression, claims based primarily on studies that examined associations between average social media use and average well-being measured at a single point in time. "You have to follow the same people over time in order to draw the conclusion that social media use predicts greater depressive symptoms," says lead author Taylor Heffer of Brock University. "By using two large longitudinal samples, we were able to empirically test that assumption." Read More
---
Difference in Brain Connectivity May Explain Autism Spectrum Disorder
Researchers at the University of Alabama at Birmingham have identified a possible mechanism of human cognition that underlies autism spectrum disorders, or ASD. Diagnosis for ASD is still behaviorally based. Psychologists and medical professionals with clinical expertise use the Autism Diagnostic Observation Schedule and the Autism Diagnostic Interview to diagnose autism -- these two tests are considered the gold standard. However, getting a diagnosis can be a longer process due to several factors, including lack of resources and trained clinicians. This delays autism diagnosis, on average, until age 5 or 6. "Within ASD, two important research questions are: How can we minimize the delay in diagnosis, and what kind of intervention can we give the child?" said Rajesh Kana, Ph.D., associate professor of psychology in the UAB College of Arts and Sciences. Read More
---
Mental Health Disorders Common Following Mild Head Injury
A new study reveals that approximately 1 in 5 individuals may experience mental health symptoms up to six months after mild traumatic brain injury (mTBI), suggesting the importance of follow-up care for these patients. Scientists also identified factors that may increase the risk of developing post-traumatic stress disorder (PTSD) and/or major depressive disorder following mild mTBI or concussion through analysis of the Transforming Research and Clinical Knowledge in Traumatic Brain Injury (TRACK-TBI) study cohort. The study was supported by the National Institute of Neurological Disorders and Stroke (NINDS), part of the National Institutes of Health. The findings were published in JAMA Psychiatry. Read More
---

---
Breaking New Ground in Study of Malignant Pediatric Brain Tumor
Scientists are making important progress in the battle against a class of devilishly complex human pediatric brain cancers thanks to a new study from a team of Florida State University students and faculty. Among young children, there's no brain tumor more common than medulloblastoma. But no specific and effective therapy yet exists for this dangerous disease. Instead, doctors are forced to resort to onerous and invasive treatments like surgery, radiation and chemotherapy, often at the expense of the child's quality of life. Medulloblastoma, which is divided into four subgroups, is partially caused when a mutation occurs in the "driver genes" that either promote or suppress cancerous tumor growth. These mutations can be inherited, sporadic or environmentally induced, but once they appear, they increase the risk for the unfettered and abnormal cell division that leads to malignant tumors. Read More
---
Children Looking at Screens in Darkness Before Bedtime are at Risk of Poor Sleep
Pre-teens who use a mobile phone or watch TV in the dark an hour before bed are at risk of not getting enough sleep compared to those who use these devices in a lit room or do not use them at all before bedtime. The study by researchers from the University of Lincoln, Imperial College London, Birkbeck, University of London and the Swiss Tropical and Public Health Institute in Basel, Switzerland is the first to analyse the pre-sleep use of media devices with screens alongside the impact of room lighting conditions on sleep in pre-teens. It found that night-time use of phones, tablets and laptops is consistently associated with poor sleep quality, insufficient sleep, and poor perceived quality of life. Insufficient sleep has also been shown to be associated with impaired immune responses, depression, anxiety and obesity in children and adolescents. Read More
---
Oregon Needs 13 More Years to Get Sidewalk Ramps to Comply with Disabilities Act
Across Oregon, thousands of pedestrian ramps along the state's highway system are intended to help disabled people navigate curbs safely. But the state still has an estimated 13 years of work to get all of its 27,334 sidewalk ramps compliant with the federal Americans with Disabilities Act. The ramp curbs are in various states of disrepair. Oregon has 4,403 locations where ramps have never been built. Other problems are simpler fixes, like installing brightly-colored yellow and textured surfaces to help visually impaired people. Oregon Department of Transportation officials have increased by 4 percent their inventory of curb ramps that need to be replaced or upgraded. That came after the department ran its curb ramp inventory through a quality control check and found more out-of-compliance ramps, including locations that were missed when the department first collected data. Read More
---
LATEST JOB LISTINGS POSTED ON NASET
* NY State Certified Special Education Teacher -Are you a dedicated Special Education Teacher looking to apply the principles of Applied Behavior Analysis (ABA) strategies and support children and young adults in one of our three QSAC schools; come view our rewarding opportunities and apply today! To learn more - Click here
* Special Education Teacher - $50,000/school year (185 days), summers off with year round pay and year round appreciation. Special Education Teachers needed in Arizona (Phoenix and surrounding cities). Needs are in the self-contained and resource settings serving students with emotional disabilities (ED), Autism (A), Severe/Profound (S/P), and Intellectual Disabilities (ID). To learn more - Click here
* Special Education Teacher - Philadelphia, PA - The Invo-Progressus Team has incredible opportunities for Special Education Teachers...or, as we like to call them, Superheroes. If you use your super powers to help ensure that children have access to the best education possible in the least restrictive environment, we would love for you to join the Invo-Progressus team! To learn more - Click here
* Special Education Teacher - Chicago, IL - The Invo-Progressus Team has incredible opportunities for Special Education Teachers...or, as we like to call them, Superheroes. If you use your super powers to help ensure that children have access to the best education possible in the least restrictive environment, we would love for you to join the Invo-Progressus team! To learn more - Click here
* Special Education Teacher **New Hiring Incentives* - **Ask about our $4,000 Sign-on/Retention Payment; $2,000 Relocation Assistance** Youth Villages' Residential Treatment programs serve children with emotional and behavioral problems. Our residential campuses provide the setting for an intensive treatment program that combines the unique balance of structure and freedom. This enables children and their families to identify, understand and cope with their individual needs and develop the skills necessary to succeed in less restrictive settings. To learn more - Click here
* Physical Education TeacherTeacher - Special Education (All Areas) - Approximately 100 positions! - We are looking for highly motivated and skilled talent to join our team at District of Columbia Public Schools (DCPS). We seek individuals who are passionate about transforming the DC school system and making a signi?cant di?erence in the lives of public school students, parents, principals, teachers, and central o?ce employees. To learn more - Click here
* Physical Education Teacher - Jewish Child & Family Services (JCFS) provides vital, individualized, results-driven, therapeutic and supportive services for thousands of children, adults and families of all backgrounds each year. The Physical Education Teacher works with children (K - 22) with emotional and behavior disorders, which may include aggressive behaviors, in a therapeutic physical education setting. To learn more - Click here
* Special Education Teacher - The Arc Kohler School, Mountainside NJ is a leading collaborative private special education school serving student's preschool age through high school. We meet the unique needs of children with developmental disabilities. The Arc Kohler School is seeking a Special Education Teacher to work full-time with their unique population. Full-time, 8:30 am to 3:00 pm - To learn more- Click here
* Special Education Teacher - APTS® offers teachers an extremely supported environment in and out of the classroom. In the classroom, Program Facilitators help to present individualized lessons as well as support students through behavioral episodes. Both in and out of the classroom, teachers can rely on their pod's Data Analyst, Behavior Analyst, and Education Specialist to assist in developing and reaching student academic and behavioral goals. To learn more - Click here
* Special Education Teacher-Grades K-12 - K12 is a dynamic company on a mission to provide the most compelling, comprehensive, and effective K-12 education available. Our employees are a critical part of an organization that is providing powerful, new options for the way children can be educated. They have a passion for education and a drive to make a difference. We pride ourselves on maintaining the highest level of integrity. To learn more - Click here
If you are an Employer looking for excellent special education staff - Click here for more information
---
Food For Thought..........
Three things in human life are important: the first is to be kind; the second is to be kind; and the third is to be kind.
Henry James