Week in Review - February 22, 2019

NASET
WEEK IN REVIEW
National Association of Special Education Teachers
February 22, 2019 Vol 15 Issue #8

Dear NASET News,

Welcome to NASET's WEEK in REVIEW. Here, we provide you with the latest publications fromNASET to read and or download, as well as some of the most interesting articles that have happened this week in the field of special education. We hope you enjoy this publication. Feel free to send us articles for this publication or let us know your thoughts about the WEEK in REVIEW at news@naset.org. Have a great weekend.

Sincerely,

---
NEW THIS WEEK ON NASET
JAASEP WINTER 2019
Table of Contents
---
Responding to the Endrew's Decision: Measuring Meaningful Educational Benefit
Social Skills for Students with Moderate to Severe Disabilities: Can Community Based Instruction Help?
Mobile Hearing Screening in a Rural Community School in Ghana
An Investigation of Special Education Preservice Teachers' Perspectives and Practices of STEAM Education
Increasing Teachers' Use of Behavior-Specific Praise with the Teacher vs. Student Game
Building Independence Through Self-Prompting with Technology
Meeting the Needs of Students with Disabilities: Characteristics of Universal Design of Instruction in Odds-Beating Middle Schools
Social Skill and Self-Advocacy Goals: An IEP Study
Perspectives on Current Practices and Barriers to Training for Paraeducators of Students with Autism in Inclusive Settings
Poverty and Learning: The Effects of Poverty in the Classroom
Click here to view JAASEP Winter 2019 Publication
---
Wisconsin Schools Spend $1 Billion Annually to Cover Unreimbursed Special Education Costs, Report Says
Wisconsin school districts spend about $1 billion a year on special education costs not reimbursed by the state, forcing them to dip into general funds intended for all students, according to a new report by the Wisconsin Policy Forum. The low reimbursement rates, it said, place "a considerable burden on local districts," particularly those with high numbers of poor and minority students, where they exacerbate already existing inequities. The report comes as Gov. Tony Evers is preparing his 2019-'21 budget, which is expected to include a significant increase in special education funding, and as a legislative panel and a growing number of school districts are calling for an increase in the reimbursement rates for special ed services. Read More
---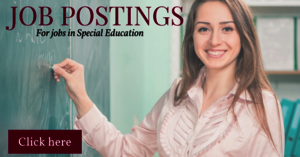 ---
Nerves that Control Heart Rate May Contribute to Autism
The part of the nervous system that regulates heart rate and breathing is involved in autism, a new study suggests. Specifically, the changes in heart rate that ordinarily accompany breathing are slow to develop in children with autism. Heart rate usually speeds up slightly as a person inhales and slows as she exhales. These fluctuations, known as respiratory sinus arrhythmia (RSA), serve as a proxy for the activity of the autonomic nervous system, which regulates heart rate and breathing, among other functions. The fluctuations are also important for regulating emotions and attending to social cues. Read More
---
Children Who Eat Lunch Score 18 Percent Higher in Reading Tests
The powerful connection between nutrition and education has been revealed by new research from ESMT Berlin. Primary school children who attended a public free lunch program over an extended period were shown to have significantly better learning outcomes. According to the study, children with up to five years of midday meals had reading test scores that are 18% higher than those of students with less than a year of school lunches. They also showed an improvement of 9% for math test scores. Professors Rajshri Jayaraman from ESMT Berlin and Tanika Chakraborty from the Indian Institute of Technology studied the effects of India's midday meal scheme, the world's largest free school lunch program, feeding over 120 million children every day. Read More
---
Barbie Unveils Line of Inclusive Dolls with Disabilities
The ever-evolving Barbie has a new look. This time she's fighting stigmas surrounding physical disabilities. The new 2019 Barbie Fashionistas line from Mattel will feature a doll in a wheelchair and another with a prosthetic leg. The goal of the line, which will be released in June is to show kids a variety of representations of beauty. "As a brand, we can elevate the conversation around physical disabilities by including them into our fashion doll line to further showcase a multi-dimensional view of beauty and fashion," Mattel said in a statement. Read More
---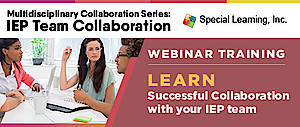 ---
TRIVIA QUESTION OF THE WEEK
This Week's Trivia Question:
What term was first coined by architect and designer Ron Mace of North Carolina State University and officially recognized under the federal law with the reauthorization of IDEA 2004?
If you know the answer to this week's trivia questions, email it to us at contactus@naset.org by February 25, 2019. If you are correct, you will be acknowledged in next week's NASET's Week in Review
---
Why the New Disability Emojis are Important, and not Just for People with Disabilities
What do a sloth, oyster and a banjo have in common with a wheelchair, mechanical leg and service dog? Each is one of 59 new emojis and their variations approved by the Unicode Consortium this year. Among these, a bevy of disability-inclusive emojis are making waves. The new additions representing people with physical disabilities, including a hearing aid, probing cane and person using a wheelchair, have received positive feedback from disability activists across the country. "Apple's 13 proposed emojis may be what society needs to recognize that disability representation is sorely needed and long overdue," wrote Ace Ratcliff, who has hypermobile Ehlers-Danlos syndrome and several other conditions, in an opinion column for Huffpost. "Casually swiping across illustrations of disability while en route to other emojis may even cause nondisabled people to spend a little more of their day thinking about our existence." Read More
---
Scientists Gain New Insight on Triggers for Preterm Birth
A group of scientists led by Ramkumar Menon at The University of Texas Medical Branch at Galveston have gained new insight on a poorly-understood key player in the timing of labor and delivery. This new information brings scientists closer to being able to prevent preterm births. This study is in Scientific Reports. According to the World Health Organization, an estimated 15 million infants are born too early each year. Complications from preterm birth are the leading cause of death among children under five years old, responsible for about one million deaths each year globally. In the U.S., approximately 1 of every 10 infants was born prematurely in 2017. Read More
---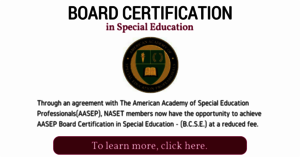 ---
Young Children who Express Suicidal Ideation Understand Death Better than Their Peers
Four- to six-year-old children who express suicidal thoughts and behaviors have a better understanding of what it means to die than the majority of their peers, reports a study recently published in the Journal of the American Academy of Child and Adolescent Psychiatry (JAACAP). The authors found that children who express suicidal thoughts, the phenomenon known as suicidal ideation, were 3.6 times more likely to describe death as caused by violence than depressed children without suicidal ideation. "It's an uncomfortable topic to contemplate, and in many ways, I think it's easier to assume that children don't really know what they're saying, and therefore they can't possibly mean the same things that adults mean when they talk about wanting to die," said lead author Laura Hennefield, PhD, a postdoctoral research scholar at Washington University in St. Louis, MO, USA. Read More
---
Brain Clock Ticks Differently in Autism
The neural 'time windows' in certain small brain areas contribute to the complex cognitive symptoms of autism, new research suggests. In a brain imaging study of adults, the severity of autistic symptoms was linked to how long these brain areas stored information. The differences in neural timescales may underlie features of autism like hypersensitivity and could be useful as a future diagnostic tool. Sensory areas of the brain that receive input from the eyes, skin and muscles usually have shorter processing periods compared with higher-order areas that integrate information and control memory and decision-making. The new study, published in the journal eLife on February 5, shows that this hierarchy of intrinsic neural timescales is disrupted in autism. Atypical information processing in the brain is thought to underlie the repetitive behaviors and socio-communicational difficulties seen across the spectrum of autistic neurodevelopmental disorders (ASD), but this is one of the first indications that small-scale temporal dynamics could have an outsized effect. Read More
---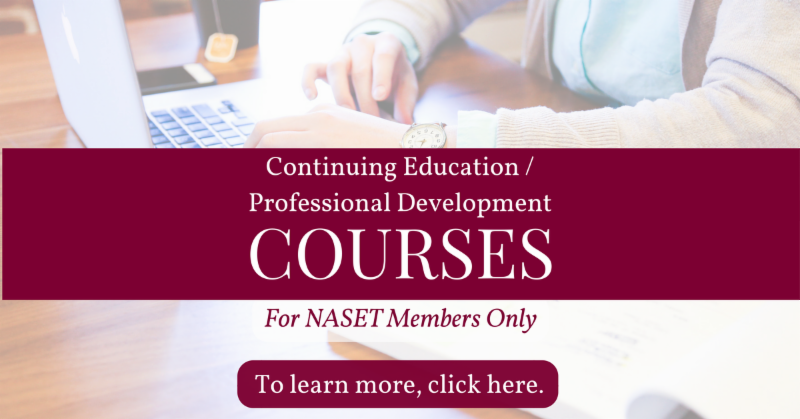 ---
Effort to Add Medical Marijuana Conditions in Arkansas Fails
An effort to add 40 more conditions that would qualify patients to use medical marijuana in Arkansas has failed before a legislative committee. The proposal expanding the qualifying medical conditions failed before the House Rules Committee on Wednesday after it did not receive a motion to advance the bill to the House floor. The measure would have added asthma, attention deficit disorder, autism, bipolar disorder, Parkinson's disease, traumatic brain injury and several others conditions to the qualifying conditions for medical marijuana. Arkansas voters in 2016 legalized medical marijuana. Read More
---
Sensitive Sensor Detects Down Syndrome DNA with Blood Test during Pregnancy
According to the Centers for Disease Control and Prevention, Down syndrome is the most common birth defect, occurring once in every 700 births. However, traditional non-invasive prenatal tests for the condition are unreliable or carry risks for the mother and fetus. Now, researchers have developed a sensitive new biosensor that could someday be used to detect fetal Down syndrome DNA in pregnant women's blood. They report their results in the ACS journal Nano Letters. Characterized by variable degrees of intellectual and developmental problems, Down syndrome is caused by the presence of an extra copy of chromosome 21. To screen for the condition, pregnant women can have ultrasound scans or indirect blood biomarker tests, but misdiagnosis rates are high. Read More
---

---
Cannabis Use in Teens Linked to Risk of Depression in Young Adults
While there has been a lot of focus on the role of cannabis use in psychosis, there has been less attention on whether cannabis use is associated with an increased risk of common mental health disorders, such as depression and anxiety. Researchers from McGill University and the University of Oxford carried out a systematic review and meta-analysis of the best existing evidence and analyzed 23,317 individuals (from 11 international studies) to see whether use of cannabis in young people is associated with depression, anxiety and suicidality in early adulthood. They found that cannabis use among adolescents is associated with a significant increased risk of depression and suicidality in adulthood (not anxiety). While the individual-level risk was found to be modest, the widespread use of the drug by young people makes the scale of the risk much more serious. Read More
---
Movement Impairments in Autism Could be Reversible
Researchers from Cardiff University have established a link between a genetic mutation and developmental movement impairments in autism. The study, which found that the mutation of the CYFIP1 gene leads to changes in the development of brain cells, leading to the motor issues, also suggests that motor learning difficulties occur at a young age and can be reversed through behavioral training. Dr Stéphane Baudouin, Cardiff University's School of Biosciences, said: "People with autism tend to experience difficulties in social interaction, communication and repetitive behaviours. As well as this, movement disorders, such as issues with posture, motor planning and coordination, are common. Read More
---
Low-Income Boys' Inattention in Kindergarten Associated with Lower Earnings 30 Years Later
Disruptive behaviors in childhood are among the most prevalent and costly mental health problems in industrialized countries and are associated with significant negative long-term outcomes for individuals and society. Recent evidence suggests that disruptive behavioral problems in the first years of life are an important early predictor of lower employment earnings in adulthood. A new longitudinal study examined boys from low-income backgrounds to determine which behaviors in kindergarten are associated with earnings in adulthood. The study concluded that inattention was associated with lower earnings and prosocial behavior with higher earnings. Read More
---
Honor Society for Special Education Teachers

---
Positive Thinking During Pregnancy May Help Children's Ability in Math and Science
Using data from Bristol's Children of the 90s study the research is one of a series from the University of Bristol that examines a parental personality attribute known as the 'locus of control'. This is a psychological measure of how much someone believes that they have control over the outcome of events in their life or whether external forces beyond their control dictates how life turns out. Those with an external locus of control would believe there is little point in making an effort as what happens to them is due to luck and circumstances, in contrast with internally controlled people who are motivated into action because they feel they can influence what is going to happen. Read More
---
New Research Insights Hold Promise for Kids with Duchenne Muscular Dystrophy (DMD)
Prednisone, the current standard of care used to treat kids with Duchenne muscular dystrophy (DMD), reduces chronic inflammation but has harsh side effects. Eplerenone, a heart failure drug, is used in older patients to treat cardiomyopathy, a leading cause of mortality for people with DMD. A new medicine under development appears to combine the beneficial effects of these drugs for the heart and muscle while also showing improved safety in experimental models. This drug, vamorolone, does so by simultaneously targeting two nuclear receptors important in regulating inflammation and cardiomyopathy, indicates a small study published online Feb. 11, 2019, in Life Science Alliance. Read More
---

---
LATEST JOB LISTINGS POSTED ON NASET
* NY State Certified Special Education Teacher -Are you a dedicated Special Education Teacher looking to apply the principles of Applied Behavior Analysis (ABA) strategies and support children and young adults in one of our three QSAC schools; come view our rewarding opportunities and apply today! To learn more - Click here
* Special Education Teacher - $50,000/school year (185 days), summers off with year round pay and year round appreciation. Special Education Teachers needed in Arizona (Phoenix and surrounding cities). Needs are in the self-contained and resource settings serving students with emotional disabilities (ED), Autism (A), Severe/Profound (S/P), and Intellectual Disabilities (ID). To learn more - Click here
* Special Education Teacher - Chicago, IL - The Invo-Progressus Team has incredible opportunities for Special Education Teachers...or, as we like to call them, Superheroes. If you use your super powers to help ensure that children have access to the best education possible in the least restrictive environment, we would love for you to join the Invo-Progressus team! To learn more - Click here
* Special Education Teacher-Grades K-12 - K12 is a dynamic company on a mission to provide the most compelling, comprehensive, and effective K-12 education available. Our employees are a critical part of an organization that is providing powerful, new options for the way children can be educated. They have a passion for education and a drive to make a difference. We pride ourselves on maintaining the highest level of integrity. To learn more - Click here
If you are an Employer looking for excellent special education staff - Click here for more information
---
Food For Thought..........
We are not just teachers; We are the managers of the world's greatest resource: Children
Robert John Meehan
---

---