Week in Review - February 15, 2019

NASET
WEEK IN REVIEW
National Association of Special Education Teachers
February 15, 2019 Vol 15 Issue #7

Dear NASET News,

Welcome to NASET's WEEK in REVIEW. Here, we provide you with the latest publications fromNASET to read and or download, as well as some of the most interesting articles that have happened this week in the field of special education. We hope you enjoy this publication. Feel free to send us articles for this publication or let us know your thoughts about the WEEK in REVIEW at news@naset.org. Have a great weekend.

Sincerely,

---
NEW THIS WEEK ON NASET
NASET's LD Report
Strategies for Supporting Students Struggling with Sight Word Retention
---
This issue of NASET's LD Report was written by Amanda Carroll, a graduate student at Winthrop University. The purpose of this article is to share a study done to evaluate a research-based strategy for a group of students who are struggling with sight word retention. Being able to recall a sight word as soon as it is seen helps increase a student's fluency and accuracy. Increasing fluency and accuracy will help with the student's ability to comprehend what they are reading. This research-based sight word instruction strategy was administered to a group of students over a two-week period to determine its effectiveness in helping these struggling students with their sight word retention. The results indicated a growth in sight word retention following the two-week period. After use of this strategy, the students were better able to read and spell the sight words taught during the implementation of the strategy. Read More
---
New Emojis Coming to Phones in 2019 Get Mixed Reactions from People with Disabilities
This month, the Unicode Consortium released a 2019 update to their collection of emojis with some people, but not all, praising designers' efforts to be more inclusive and diverse. The symbols, now ubiquitous in electronic messages, will be available on most platforms in the fall. Of the 230 just-released emojis, Unicode includes more options for people (of varying gender, skin and hair color) who use hearing devices, prosthetics, a white cane, guide dogs, service dogs, and wheelchairs. The time is now to embrace diversity and businesses who ignore the power of expression and representation-even in a tiny text message-do so at their own peril. Why? For decades, despite the passage of laws to even the playing field, people with disabilities have felt ignored, invisible and isolated. So it follows that on a symbolic level, emojis that tell their stories and help them communicate are a win. Whether you like the ones chosen or not, there's no disputing that they are a clear, visible way for people with disabilities to be recognized and included. Read More
---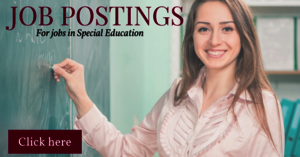 ---
Study Looks at Manipulation of Lighting and its Effects on Autism
Could the subtle manipulation of lighting impact the behavior of a child with autism? Researchers in California have tested the intentional changing of light on three classrooms. Two of the classrooms tested had children with autism, one did not. Teachers recognized a positive impact in how students responded to harsh and soft light. "When I would hit the 'calm button,' I feel like they knew that it was time to be seated," teacher Daniella Castaldo said. "They were quiet, they were relaxed. And then if I hit the 'energize button,' that means we're ready to learn, and I feel like they really respond to that." Researchers say they have seen similar findings with senior citizens and those with dementia. The research suggests that the lighting effects could impact all of us. Read More
---
Effects of Teenage Motherhood on Educational Outcomes May Last Multiple Generations
The grandchildren of adolescent mothers have lower school readiness scores than their peers, according to a study published February 6, 2019 in the open-access journal PLOS ONE by Elizabeth Wall-Wieler of Stanford University, USA, and colleagues at the University of Manitoba. Previous studies have established that children born to adolescent mothers are less ready for school and have poorer educational outcomes than children born to older mothers. Several mechanisms have been suggested to explain this association, including maternal education levels, social support and monetary resources. Read More
---
Heavy Drinking in Teens Causes Lasting Changes in Emotional Center of Brain
Binge drinking in adolescence has been shown to have lasting effects on the wiring of the brain and is associated with increased risk for psychological problems and alcohol use disorder later in life. Now, researchers at the University of Illinois at Chicago Center for Alcohol Research in Epigenetics have shown that some of these lasting changes are the result of epigenetic changes that alter the expression of a protein crucial for the formation and maintenance of neural connections in the amygdala -- the part of the brain involved in emotion, fear and anxiety. Their results, which are based on the analysis of postmortem human brain tissue, are published in the journal Translational Psychiatry. Read More
---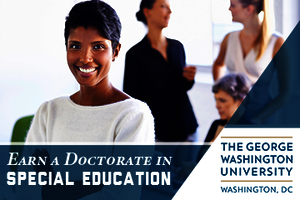 ---
TRIVIA QUESTION OF THE WEEK
Congratulations to: Denise Keeling, Patsy Ray, Olumide Akerele, Darlene Desbrow, Kimberly Rehbaum, Melody Owens, Sharon Johnson-Hiltz, Daniel Rayder, Patricia Morrow, and Raynelle Lanier who all knew the answer to this week's trivia question:
What is the name of the learning disability specifically associated with "spelling" called?
Answer: DYSORTHOGRAPHIA (some people stated "dyslexia" or "dysgraphia" which we gave credit for; however, technically, dyslexia is the specific learning disability associated with reading and dysgraphia is the specific learning disability associated with writing)
THE TRIVIA QUESTION OF THE WEEK WILL RETURN ON FEBRUARY 22, 2019
---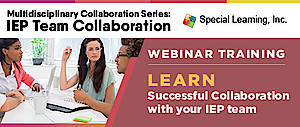 ---
Excessive Weight Gain in Early Childhood Affects Teenage Heart Health
Excessive weight gain in children under two years can lead to cardiovascular and metabolic risk factors in teenage years including increased cholesterol, being overweight and having fat around the middle, finds new research from the University of Sydney. Obesity and cardiovascular risk factors in childhood and adolescence are associated with increased risk of cardiovascular disease in adulthood, the leading cause of death in Australia. Published in The Journal of Paediatrics, the study tracked the Body Mass Index (BMI) of children from birth to 14 years and found that earlier onset of high BMI (in children under two years) resulted in higher cholesterol levels, higher blood pressure, and more central (unhealthy) fat in adolescence, compared with onset of high BMI in children aged three to five. Read More
---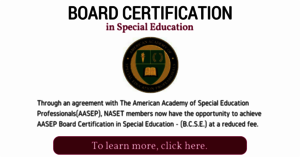 ---
Maternal Depression and Natural Disaster-Related Stress May Affect Infants' Temperament
A new Infant Mental Health Journal study demonstrates that prenatal maternal depression has important consequences for infant temperament. Furthermore, the negative impact of prenatal maternal depression appeared to be magnified when pregnant women lived through Superstorm Sandy. The study analyzed data on 310 mother-child dyads, with 64 percent of women being pregnant prior to Sandy and 36 percent being pregnant during Sandy. Compared with other infants, infants born to women with prenatal depression were more likely to experience greater distress, greater fear, lower smiling and laughter, lower high- and low-pleasure seeking, lower soothability, slower falling reactivity, lower cuddliness, and greater sadness at six months of age. These effects were amplified when women were pregnant during Superstorm Sandy. Read More
---
Parents Make the Case for Insurance for Those with Developmental Disabilities
Molly Myers wishes there was a cure for physical and developmental disabilities. "Wouldn't it be so amazing if there were?" she said at a state Senate committee hearing. "The day that I got the phone call that my son was missing the middle portion of his brain, if the next thing out of the physician's words had been, 'But don't worry there's a pill. We'll grow it back and everything's going to be OK.' But there's not." So Myers, along with many other families with children with these disabilities, clings to the hope that therapies can help people with disabilities. The Missouri Senate is considering a bill that, if passed, would add coverage for developmental and physical disabilities to an existing mandate that requires that health insurance covers disorders on the autism spectrum. Read More
---
In Arizona, Executive Order Issued to Strengthen Protections for People with Disabilities
Governor Doug Ducey issued an executive order to strengthen protections for people with disabilities. He announced the order on Wednesday, Feb. 6, directing the Arizona Health Care Cost Containment System (AHCCCS), the Arizona Department of Health Services (ADHS), and the Department of Economic Security (DES) to develop protocols on preventing, recognizing, and reporting abuse and neglect for both care providers and parents or guardians of individuals with disabilities. In the statement, Governor Ducey said the agencies would create a working group to consider further actions to improve care for Arizona's most vulnerable populations. Read More
---
Amid Shortage, Partnership Aims to Retain New Special Education Teachers
A new collaboration involving Albuquerque Public Schools is aiming to train and bring in more special education teachers to the district. APS, Central New Mexico Community College and the Albuquerque Teachers Federation union have partnered to create the Special Education Teacher Training or SETT program, a 15-month alternative licensure pathway that gives candidates teaching experience. APS currently has 84 special education vacancies. And Karen Rudys, executive director employee relations and staffing, said special education - and all subjects - are harder to staff than in the past, adding that hiring efforts come amidst a national and statewide teacher shortage. Read More
---
Bill Seeks to Add More Qualifying Conditions to Arkansas Medical Marijuana Amendment
Arkansas's medical marijuana amendment already covers 18 different diseases and ailments, but one lawmaker is seeking to more than triple the number of qualifying medical conditions. Rep. Douglas House (R-North Little Rock) filed HB 1150 last month, initially removing glaucoma from the list of qualifying conditions, but adding 39 other conditions to Amendment 98. House said he has since modified his bill to re-include glaucoma. House said he was approached by a group of constituents that claim to use cannabis to treat their various ailments and conditions. "I told them to give me a list of the conditions that their people suffer from that they were using cannabis products for, let me have it and we'll take it to the legislature, explain the problem and see if we could get them added to the list," said House. Read More
---

---
Analysis Pinpoints Genes Linked to Autism, Developmental Delay
An analysis of spontaneous mutations in nearly 11,000 individuals with developmental delay or autism implicates 253 genes in one or both conditions; 49 of the genes are new candidates. The study pools data from individuals with either diagnosis - an approach that increases the numbers, and strengthens the validity of the associations. "In terms of actually getting to [candidate] genes faster and being able to give this information back to parents, we should be combining these datasets more often," says lead researcher Evan Eichler, professor of genome sciences at the University of Washington in Seattle. Read More
---
Examining the Link Between Autism and Gender Non-Comformity
Traits associated with autism and gender variance co-occur even among typical children, a new study suggests. The finding may ease some of the skepticism about the overlap between autism and gender nonconformity. In a commentary published earlier this month, two physicians questioned whether the link between autism and gender dysphoria - distress over the mismatch between the gender assigned to a person at birth and the gender they identify with - is real. The commentary drew swift rebuttals in the journal from scientists who study the overlap, who argue that "perpetuating misunderstanding" about the link delays these autistic individuals' access to care. Because the field is still evolving, the exact numbers for the overlap between autism and gender variance vary widely: Between 6 and 26 percent of gender-variant people meet the criteria for autism; conversely, between 4 and 8 percent of autistic people are gender variant. Read More
---
Scooters Become a Road Block for People with Disabilities
Scooters are gaining popularity nationwide, but some say these modes of transportation are hazardous for people with disabilities. On Monday evening, many concerns about scooters were addressed at a meeting in Nashville. A panel comprised of a doctor, a council member and advocates for disability and race equality spoke to packed room. Their biggest issue that was addressed was enforcement. They talked about how the rules for scooters can be enforced by the companies. Another issue, was how companies can find a way to make sure scooters aren't blocking sidewalks. Read More
---
Honor Society for Special Education Teachers

---
Early Parent-Child Conflicts Predict Trouble Charting Life Path
Children who have more conflict in relationships with their mothers during early years of elementary school may find it more difficult to find a sense of purpose in life as they reach adulthood, suggests new research from Washington University in St. Louis. "One of the biggest takeaway messages from these findings is that the path to a purposeful life starts very early, well before we start to consider different goals for life," said Patrick Hill, associate professor of psychological and brain sciences in Arts & Sciences and co-author of the study. "This research shows that it's the child's perspective of conflict that has the greatest effect on later sense of purpose and what matters most in this equation is the child's relationship with his or her mother," he said. Read More
---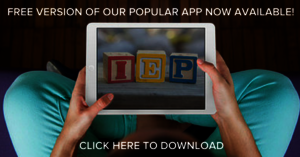 ---
10 Vitamins and Minerals Recommended for Children with ADHD
Research shows that medication does a good job of managing attention deficit disorder (ADHD or ADD) symptoms in many children and adults. Still, the thought of starting your eight-year-old son or daughter on a drug, no matter how effective it might be, causes lots of soul-searching in parents before they agree to do it. There are potential side effects to be considered, along with the fact that medications don't work the same way for every child in managing symptoms. So some parents look for alternatives, such as nutrition, exercise and supplements, to help their child deal with symptoms. It is important to understand what a supplement is. A nutritional supplement provides basic nutrients for optimal health and function that you may not be getting from your diet. Supplements include vitamins, minerals, proteins, and fats. I don't include herbal or botanical ingredients, such as ginkgo or St. John's wort, in the supplement category. Read More
---

---
LATEST JOB LISTINGS POSTED ON NASET
* NY State Certified Special Education Teacher -Are you a dedicated Special Education Teacher looking to apply the principles of Applied Behavior Analysis (ABA) strategies and support children and young adults in one of our three QSAC schools; come view our rewarding opportunities and apply today! To learn more - Click here
* Special Education Teacher - $50,000/school year (185 days), summers off with year round pay and year round appreciation. Special Education Teachers needed in Arizona (Phoenix and surrounding cities). Needs are in the self-contained and resource settings serving students with emotional disabilities (ED), Autism (A), Severe/Profound (S/P), and Intellectual Disabilities (ID). To learn more - Click here
* Special Education Teacher - Philadelphia, PA - The Invo-Progressus Team has incredible opportunities for Special Education Teachers...or, as we like to call them, Superheroes. If you use your super powers to help ensure that children have access to the best education possible in the least restrictive environment, we would love for you to join the Invo-Progressus team! To learn more - Click here
* Special Education Teacher - Chicago, IL - The Invo-Progressus Team has incredible opportunities for Special Education Teachers...or, as we like to call them, Superheroes. If you use your super powers to help ensure that children have access to the best education possible in the least restrictive environment, we would love for you to join the Invo-Progressus team! To learn more - Click here
* Physical Education TeacherTeacher - Special Education (All Areas) - Approximately 100 positions! - We are looking for highly motivated and skilled talent to join our team at District of Columbia Public Schools (DCPS). We seek individuals who are passionate about transforming the DC school system and making a signifcant difference in the lives of public school students, parents, principals, teachers, and central o?ce employees. To learn more - Click here
* Physical Education Teacher - Jewish Child & Family Services (JCFS) provides vital, individualized, results-driven, therapeutic and supportive services for thousands of children, adults and families of all backgrounds each year. The Physical Education Teacher works with children (K - 22) with emotional and behavior disorders, which may include aggressive behaviors, in a therapeutic physical education setting. To learn more - Click here
* Special Education Teacher - The Arc Kohler School, Mountainside NJ is a leading collaborative private special education school serving student's preschool age through high school. We meet the unique needs of children with developmental disabilities. The Arc Kohler School is seeking a Special Education Teacher to work full-time with their unique population. Full-time, 8:30 am to 3:00 pm - To learn more- Click here
* Special Education Teacher - APTS® offers teachers an extremely supported environment in and out of the classroom. In the classroom, Program Facilitators help to present individualized lessons as well as support students through behavioral episodes. Both in and out of the classroom, teachers can rely on their pod's Data Analyst, Behavior Analyst, and Education Specialist to assist in developing and reaching student academic and behavioral goals. To learn more - Click here
* Special Education Teacher-Grades K-12 - K12 is a dynamic company on a mission to provide the most compelling, comprehensive, and effective K-12 education available. Our employees are a critical part of an organization that is providing powerful, new options for the way children can be educated. They have a passion for education and a drive to make a difference. We pride ourselves on maintaining the highest level of integrity. To learn more - Click here
If you are an Employer looking for excellent special education staff - Click here for more information
---
Food For Thought..........
Courage is not having the strength to go on; it is going on when you don't have the strength.
Theodore Roosevelt

---