Week in Review - December 27, 2019

---
NASET
WEEK IN REVIEW
National Association of Special Education Teachers
December 27, 2019 Vol 15 Issue #52
---

---
Dear NASET Members and Guests,

Welcome to NASET's WEEK in REVIEW. Here, we provide you with the latest publications fromNASET to read and or download, as well as some of the most interesting articles that have happened this week in the field of special education. We hope you enjoy this publication. Feel free to send us articles for this publication or let us know your thoughts about the WEEK in REVIEW at news@naset.org. Have a great weekend.

Sincerely,
---
NEW THIS WEEK ON NASET
Working with Paraprofessionals in Your Schools Series
Paraeducators' Preparedness for Success in the Classroom:
A Literature Review
---
The Individuals with Disabilities Education Act (IDEA) defines a paraeducator as"a school employee who works under the direction of a certified staff member to support and assist in providing instructional programs and services to children with disabilities or eligible young children" (IDEA, 2008, Part B, Section 612 (a)15(B) iii). Paraeducators have several roles and responsibilities, but they are often not qualified to perform such duties (Fisher & Pleasants, 2012). This article reviews four pieces of literature to determine how teachers and schools can prepare paraeducators for success in the classroom. The perceptions that paraeducators have of themselves are reviewed, as well as how parents, teachers, and researchers perceive paraeducators. The limitations of the studies are reviewed and ideas for future research are suggested. This article concludes by explaining what teachers and schools need to do in order to ensure paraeducators are prepared to be successful. Read More
---
ADHD in Childhood May Mean Financial Struggles Later
Children diagnosed with attention deficit hyperactivity disorder (ADHD) tend to lag behind their peers long after they leave school, earning less as adults and living with their parents longer, a new study finds. This is often true even if the hallmark symptoms of the disorder -- including inability to focus, hyperactivity, fidgetiness and impulsivity -- appear to have abated. The study's takeaway? "You can still expect real-world, meaningful consequences based on the childhood diagnosis of ADHD," said lead study author William Pelham III, of Arizona State University. Those meaningful consequences may translate into a greater likelihood of a poor financial prognosis for adults with a history of ADHD compared to their unaffected peers. That's according to the study, which tracked 364 adults ages 25 to 30, who had been diagnosed with ADHD as children, and compared them to same-age peers without a history of ADHD (control group). Read More
---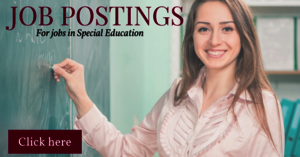 ---
Schools Ramp up Efforts to Prevent, Reduce Impact of Adverse Childhood Experiences
Do your school staff members have gatherings or activities to help them build relationships with each other? Is there a process for collaborating with community-based behavioral health providers for students who need support? Does your district track schools' use of social-emotional learning, trauma-informed practices or other efforts to support students' and staff members' well-being? Those are among the questions school and district leaders can ask themselves as part of a growing initiative to respond to the adverse childhood experiences - or ACEs - research has shown can impact school performance and long-term health outcomes. Read More
---
Major Changes in IEP Diagnosis and Classification for Children with Disabilities Proposed by NASET
The National Association of Special Education Teachers (NASET) is proposing major changes to the existing system in which children with disabilities are diagnosed and classified on EPs (Individual Educational Programs). This new system will provide all professionals working in the field of special education, college students preparing to work with children with special needs, administrators, college professors, parents, and students with disabilities the information necessary to adequately determine the most comprehensive, detailed, and precise diagnoses of disabilities or disorders seen in infants, toddlers, children, and adolescents, particularly in the educational environment. Read More
---
Board Certification in Special Education Available to NASET Members

Through an agreement with The American Academy of Special Education Professionals(AASEP), NASET members now have the opportunity to achieve AASEP Board Certification in Special Education - (B.C.S.E.) at a reduced fee. AASEP Board Certification in Special Education - (B.C.S.E.) is a voluntary choice on the part of the candidate. The candidate for Board Certification wishes to demonstrate a commitment to excellence to employers, peers, administrators, other professionals, and parents. From the standpoint of the Academy, board certification will demonstrate the highest professional competency in the area of special education. Board Certification in Special Educationestablishes a much needed standard for professionals, across disciplines, who work with exceptional children. Read More
---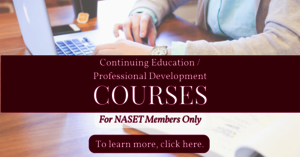 ---
TRIVIA QUESTION OF THE WEEK
Congratulations to: Cindi Maurice, Diane Campbell-Mitchell, Shannon Ciciotti, Olumide Akerele, Patsy Ray, Diane Staker, Daniel Rayder, Karyn Greco, Monica Gray, Stephenie Blakemore, Karen Frantz-Fry, Denise Sanetra, Lattorya Buie, Jenifer Womble-Ericson, Tracey ChristillesDanelle Fugate, Susan Spry, and Brad Johnsonwho all knew the answer to this week's trivia question:
In this movie, no one expects much from Christy Brown (Academy Award Winner--Daniel Day-Lewis), a boy with cerebral palsy born into a working-class Irish family. Though Christy has spastic quadriplegia, and is essentially paralyzed, a miraculous event occurs when, at the age of 5, he demonstrates control of a certain body part by using chalk to scrawl a word on the floor. With the help of his mother-- and no shortage of grit and determination -- Christy becomes a painter, poet and author. What is the name of this movie?
Answer: MY LEFT FOOT
THE TRIVIA QUESTION OF THE WEEK WILL RETURN ON JANUARY 3, 2020
WISHING YOU ALL A VERY HAPPY AND HEALTHY NEW YEAR AND A WONDERFUL START TO 2020
---

---
State Lawmaker Proposes 15% Raise for Special Education Teachers
There always seems to be a teacher shortage, and it's even more pronounced in the field of special education. Now, a state lawmaker wants to tackle the problem by bumping up their pay, but criticism of the idea is coming from an unlikely source. State Senator Michael Padilla said recruiting teachers here in New Mexico is tough work. "New Mexico has an incredible teacher shortage right now," Sen. Padilla said. Even more difficult is filling the spots of special education teachers. At APS alone, those positions account for more than 60% of the current teacher openings. "It has become even harder to recruit those special needs teachers," Sen. Padilla said. In response, Sen. Padilla is proposing a 15% raise for special education teachers across the board. "This is going to add that extra incentive to make them want to stay in that role," Sen. Padilla said. Read More
---
Thousands in North Carolina Living with Intellectual, Developmental Disabilities Waiting on Waivers
Tens of thousands of people across the state living with intellectual and developmental disabilities are counting on one waiver. It's a waiver that lets them get the care they need at home. The problem is the need outweighs the number of NC Innovation waivers. Guilford County has the longest waitlist in the Piedmont Triad. More than 1,131 people are waiting. FOX8 is told that wait could be more than a decade. "It's very hard to find doctors. It's very hard when you go into an ER and people shrug you off because they just don't know how to help you," Danielle Murphy said. Read More
---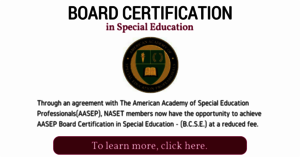 ---
New Autism Guidelines Target Early Detection
Pediatricians should initiate treatment of children showing signs of autism spectrum disorder (ASD) even before tests confirm a diagnosis, the newest recommendations from the American Academy of Pediatrics reports. The first update in 12 years, the new guidelines came from a scientific working group that conducts consultations with doctors and family groups. The update can help doctors identify at-risk children and get them the needed care and medical attention as early as possible. Recent research authored by the AAP Council on Children with Disabilities and the AAP Section on Developmental and Behavioral Pediatrics had driven the changes made as it studied on the neurodevelopmental disorder that affects an estimated 1 in every 59 children. The clinical report, which was published in the journal Pediatrics, highlights the importance of identifying and detecting autism early, which can be diagnosed as a year as 18 months old. The study has contributed to the new recommendations which were not updated since 2007. Read More
---
New Signage Could Make Seattle More Accessible for Pedestrians with Disabilities
Most days, Anna Zivarts relies on Google Maps to get her where she needs to be. She has low vision, which in her case means that she can't easily detect motion or see details like street signs, so she can't drive. Instead, she navigates the city on foot and by bus. Sometimes she's by herself, and sometimes she's pushing her 3-year-old son in a stroller. But Google Maps alone isn't always enough to make her journey easy. For example, some days when she's with her son, her phone will guide her toward a long staircase that she can't easily climb with a stroller in tow. Other times, it will tell her to cross a street that doesn't have a marked crosswalk. In general, it hasn't always been easy for Zivarts to navigate a city that seems designed for people in cars. "There's just such basic things that Google Maps [should] figure out how to incorporate into their directions a little more," she says. Read More
---
South Dakota Public Safety Makes IDs More Accessible for People with Disabilities
Black Hills Special Services and South Dakota Department of Public Safety joined forces to make sure that everyone has a state ID. Public Safety's Driver's Licensing Program was at Special Service's Pleasant Valley campus on Tuesday. They were able to take ID photos for 15 people that have developmental disabilities. Public Safety Driver's Licensing Program going to the Center makes getting a state ID easier and more accessible for people with disabilities - being in a familiar environment is important for many of those that had their pictures taken. Certain disabilities make it difficult to be in crowded places and environments with a lot of stimuli. Read More
---
Autism Spectrum Disorder Diagnostic Model Benefits Rural, Underserved Areas
A diagnostic model used at primary care clinics in rural and underserved communities helped to significantly decrease the time from first concern to a diagnosis of autism spectrum disorder (ASD), thus reducing wait times and potentially directing families to early interventions, according to study results published in the Journal of Developmental & Behavioral Pediatrics. A team of researchers conducted a study to expand on previous research supporting the use of a diagnostic model in primary care clinics to facilitate the early identification of young pediatric patients with ASD. The investigators collected data before and after the implementation of a streamlined model in primary care clinics providing health care in rural and underserved areas. Read More
---

---
Survey: NH Schools Can Improve on Special Education Resources Information
New Hampshire schools are doing well in communicating with most families of special education students, but could better inform them of available resources, according to a survey of parents released by the state Department of Education on Tuesday. The survey taken this spring showed that 48% of families of K-12 students agreed that their child's school has helped them find resources such as after-school programs and social services. The same percentage of preschool families agreed that their child's school helped them connect families with one another for mutual support. Another finding of the survey was that family responses vary depending on the child's disability, with parents of children with autism or multiple disabilities reporting less favorable perceptions than other families with developmental delays, intellectual disabilities, or speech or language impairments. Read More
---
Side Effects of Pediatric Medications for Anxiety, OCD
Sometimes, the medications needed to function and live a quality life cause side effects that can make life quite uncomfortable. Dr. Jeffrey Strawn, associate professor in the Department of Psychiatry and Behavioral Neuroscience at the University of Cincinnati College of Medicine, and Jeffrey Mills, associate professor in the Department of Economics at the UC Lindner College of Business, published a study in the Journal of the American Academy of Child & Adolescent Psychiatry looking specifically at side effects that impact children and adolescents being treated for anxiety disorders and obsessive-compulsive disorder (OCD). Strawn says this is one of the first studies examining side effects of these medications in youth that doesn't just focus on suicidal thinking or discontinuation of medication. Read More
---
Early-Life Exposure to Dogs May Lessen Risk of Developing Schizophrenia
Ever since humans domesticated the dog, the faithful, obedient and protective animal has provided its owner with companionship and emotional well-being. Now, a study from Johns Hopkins Medicine suggests that being around "man's best friend" from an early age may have a health benefit as well -- lessening the chance of developing schizophrenia as an adult. And while Fido may help prevent that condition, the jury is still out on whether or not there's any link, positive or negative, between being raised with Fluffy the cat and later developing either schizophrenia or bipolar disorder. Read More
­­­
---
People with Depression are Turning to Pot for Relief: Study
People suffering from depression are often desperate for anything to break them out of their debilitating mood disorder. But in their misery, many might be turning to a risky solution that's likely to make their condition even worse -- marijuana. People with depression are twice as likely to be using pot as those who aren't depressed, researchers reported in the current issue of the journal Addiction. "Cannabis use has increased rapidly among persons with depression, and this increase has been more rapid than among those without depression," said senior researcher Renee Goodwin. She's an adjunct associate professor of epidemiology at Columbia University's Mailman School of Public Health, in New York City. In 2017, about 19% of people with depression said they had used pot in the last month, compared with about 9% of others, according to an annual government survey on drug use among Americans. Read More
---
Honor Society for Special Education Teachers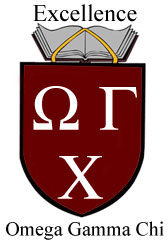 ---
Yoga, the Peace Room, College Alternatives: How One School is Trying to be 'Psychologically Healthy'
Trauma social worker Pamala Vaughn is gently braiding a student's hair in her office. It's a moment to talk to the girl about her new foster home and the federal scholarships available to her at graduation. Vaughn exudes warmth and motherliness. "It's just for you, OK?" The girl nods. "I want you to take advantage of every opportunity, you hear me?" Vaughn softly chides. Students are able to sit in Vaughn's office that doubles as what she calls "The Peace Room" and just listen to the sound of the ocean. The room has calming lights, fidget items and a couch. Read More
---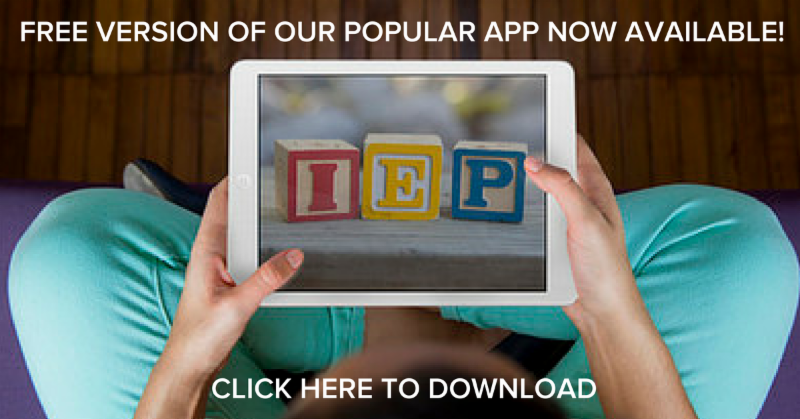 ---
NYC Reading Coaches Help Push Small Gains in Student Achievement, Study Shows
A major initiative employing reading coaches to help teachers improve instruction showed small gains in achievement, according to an education department review of the city's Universal Literacy Program released Thursday. Education experts had mixed reactions on the modest improvements in the report, which also detailed mixed reactions from school administrators on the roles of reading coaches and the need to build trust with teachers. The program, a key part of Mayor Bill de Blasio's education agenda which has cost a total $130 million since fiscal year 2018, aims by 2026 to get every student reading on grade-level by the end of second grade. While the program now reaches all schools, this report studies the 2017-18 school year, when 304 schools had access to coaches working with teachers individually and in groups on the most effective ways to teach children how to read. Read More
---
Michigan, Minnesota Among First States to Get Children's Health Report Card
Cancer, autism, asthma and attention deficit disorder afflict Michigan children at a greater rate than the nationwide average, according to a recent report. The Children's Environmental Health Network profiled the environmental health of children in Michigan, Minnesota and North Carolina as indicators of environmental hazards. The network plans to compile similar reports for the remaining 47 states as more funding is secured. Reports for these three states were completed first because of the large amounts of federal funding and other efforts to improve children's health within them are particularly interesting, said Nsedu Witherspoon, the group's executive director. Read More
---
The Effect of Taking Antidepressants During Pregnancy
Exposure to antidepressants during pregnancy and the first weeks of life can alter sensory processing well into adulthood, according to research in mice recently published in eNeuro. Physicians are increasingly prescribing a common antidepressant to their pregnant patients, even though the effect on the fetus isn't fully known. A working theory of depression implicates the neurotransmitter serotonin because many depressed patients experience relief when prescribed selective serotonin reuptake inhibitors (SSRIs). Whatever its role in depression, serotonin is critical for healthy brain development and function. While previous research has shown changes in behavior and brain structure with prenatal and early life exposure to SSRIs, Rahn et al. explored changes in brain activity. Read More
---
Going to School Traumatized ...and Teachers Lack Training, Resources to Help
One wintry Tuesday morning, as Tavia Redmond welcomed her third-grade students to class, she asked young Michael why he had missed school the day before. "He told me that the reason he wasn't here was because he was dead," she recalled. "I said, 'Well, you couldn't have been dead and be back today.' He said: 'I was dead. I died over the weekend.' " Later, Redmond learned that Michael's older brother had tried to kill himself - again. And Michael had witnessed it. Again. Then it was time for reading corner. Millions of teachers, more than 80,000 in Michigan, also face the same challenge as Redmond, who teaches in the Romulus Community Schools - teaching traumatized children without being trained for it. Read More
---

---
LATEST JOB LISTINGS POSTED ON NASET
* Head of School - The Westview School seeks a dynamic, enthusiastic and engaging leader who is excited by the school's distinctive mission, history, culture, and values. The appointee will have strong leadership skills and a genuine knowledge and love for children on the autistic spectrum. To learn more - Click here
* Long Term Sub Special Education 4th Grade STEM Teacher - The Quad Preparatory School is an alternative, non-profit, K-12 college preparatory school dedicated to the education of Twice Exceptional Students -- bright, neurodiverse, and creative children who learn differently. The Quad Preparatory School is a young, fast-growing school founded five years ago, and also a vibrant professional learning community for employees. To learn more - Click here
* Principal - Julie Billiart Schools - ("JB Schools") is a network of Catholic, non-public schools serving children in grades K-8 with special learning challenges. Currently operating on two campuses in Lyndhurst and Akron with plans to expand to a third campus in Greater Cleveland in August 2021, JB Schools creates unique learning environments for students with autism, ADD/ADHD, dyslexia and social learning challenges. To learn more - Click here
* Classroom Special Educators Needed - Fulltime NYS Certified Special Education Teacher needed in Manhattan, Brooklyn or Bronx private schools for children with developmental and behavioral delays. The position offers a competitive salary and benefits. The ideal candidate is a school-based professional with a friendly and team player demeanor. To learn more - Click here
* Teacher Assistant - The Teacher Assistant assists the classroom teacher in carrying out the academic and behavioral objectives set forth in the child's Individualized Education Plan (IEP) by providing direct instructional services to students and performing non-teaching support duties under the supervision of the classroom teacher. To learn more - Click here
* Resource Specialist - The Resource Specialist is a certificated, exempt position with Element Education, Inc. (EEI) which operates Dimensions Collaborative and Community Montessori Charter Schools. The Resource Specialist directly reports to the Director of Special Education. The Resource Specialist will work directly with the Director of Special Education to implement the EEI's Special Education programs and provide support and guidance to Educational Facilitators and parents of students with special needs. To learn more - Click here
* Special Education Teacher - Surprise, Az - The Invo-Progressus Team has incredible opportunities for Special Education Teachers...or, as we like to call them, Superheroes. If you use your super powers to help ensure that children have access to the best education possible in the least restrictive environment, we would love for you to join the Invo-Progressus team! To learn more - Click here
* Special Education Teacher - Philadelphia, PA - The Invo-Progressus Team has incredible opportunities for Special Education Teachers...or, as we like to call them, Superheroes. If you use your super powers to help ensure that children have access to the best education possible in the least restrictive environment, we would love for you to join the Invo-Progressus team! To learn more - Click here
* Special Education Teacher - San Diego, CA - School Steps, an Invo Company, is hiring a Special Education Teacher in San Diego, CA.The qualified Special Education Teacher will teach elementary and/or secondary school subjects including social and prevocational skills to special education students with a variety of neurological, learning, and social/emotional disabilities by performing the following duties. To learn more - Click here
* Special Education Teacher - Eastern Illinois Area of Special Education (Charleston, IL). Spec. Ed. Teacher. Develop materials for indiv. programs, goals/objectives for students, and evaluate acad/therapeutic/social growth for Spec. Ed students (K - age 21). Keep records and progress reports. Give standardized tests, other evaluative materials, maintain IEPs. To learn more - Click here
If you are an Employer looking for excellent special education staff - Click here for more information
---
Food For Thought..........
Continuous effort - not strength or intelligence - is the key to unlocking our potential.
Winston ChurchilL
---