Week in Review - December 13, 2019

---
NASET
WEEK IN REVIEW
National Association of Special Education Teachers
December 13, 2019 Vol 15 Issue #50
---

---
Dear NASET Members and Guests,

Welcome to NASET's WEEK in REVIEW. Here, we provide you with the latest publications fromNASET to read and or download, as well as some of the most interesting articles that have happened this week in the field of special education. We hope you enjoy this publication. Feel free to send us articles for this publication or let us know your thoughts about the WEEK in REVIEW at news@naset.org. Have a great weekend.

Sincerely,
---
NEW THIS WEEK ON NASET
NASET's Autism Spectrum Disorder Series
Efficacy of Video Modeling for Individuals with Autism: A Literature Review
---
This issue of NASET's Autism Spectrum Disorder series was written by Dawn Denton. The paper examines four journal articles reporting on the efficacy of video modeling designed to help individuals with Autism Spectrum Disorder in acquiring new social skills. Different types of video modeling were explored in the articles, and several factors affecting outcomes were discovered. While the articles point to an overall positive effect on individuals' social interactions, weaknesses of the research and limitations of the practice of video modeling are discussed. Read More
---
Brains of People with Autism Show Unusual Left-Right Symmetry
The hemispheres in autistic people's brains are more symmetrical than those of their typical peers, according to the largest imaging study to explore this relationship. It is unclear what this difference means, however. Typical people's brains show a slight asymmetry between the left and right hemispheres, especially in regions associated with language. These differences are less pronounced in autistic people, the new study found. The unusual symmetry seems to affect nine regions, mostly in the cerebral cortex. The results suggest that altered development of the brain's left and right hemispheres contributes to autism. "The average differences are very subtle," says lead investigator Clyde Francks, head of the Imaging Genomics Research Group at the Max Planck Institute for Psycholinguistics in the Netherlands. Read More
---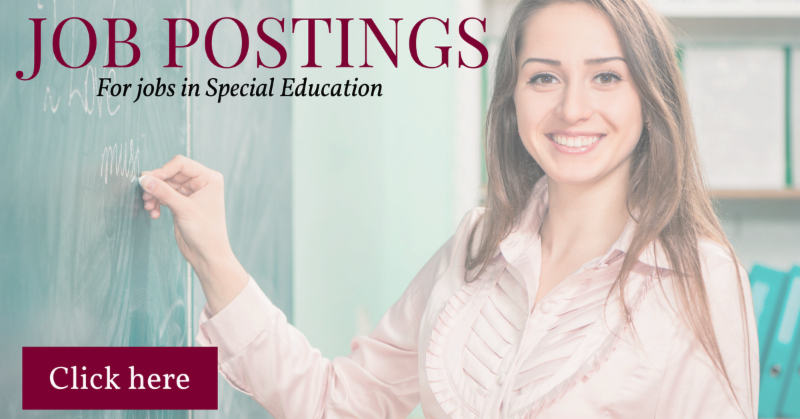 ---
There's an Emergency Ban on Isolated Timeouts in Illinois Schools--What's Next?
Two days after the Governor of Illinois ordered schools to immediately stop secluding children alone in timeout rooms, educators and parents tried to grasp the implications of the new prohibition on a practice that had been embedded in schools for decades. School districts sent letters to parents saying they would no longer put children in locked rooms, while the head of the Illinois State Board of Education apologized to families and said the law that had been in effect "did not sufficiently regulate" isolated timeout, causing "lasting trauma." Illinois officials issued emergency rules banning isolated timeouts and some types of physical restraint on Wednesday, the day after ProPublica Illinois and the Chicago Tribune published an investigation that revealed widespread misuse of seclusion rooms. State and federal lawmakers are vowing to seek a permanent ban next. Read More
---
Major Changes in IEP Diagnosis and Classification for Children with Disabilities Proposed by NASET
The National Association of Special Education Teachers (NASET) is proposing major changes to the existing system in which children with disabilities are diagnosed and classified on EPs (Individual Educational Programs). This new system will provide all professionals working in the field of special education, college students preparing to work with children with special needs, administrators, college professors, parents, and students with disabilities the information necessary to adequately determine the most comprehensive, detailed, and precise diagnoses of disabilities or disorders seen in infants, toddlers, children, and adolescents, particularly in the educational environment. Read More
---
Genome Testing for Siblings of Kids with Autism May Detect ASD Before Symptoms Appear
One of the key priorities of interventions for autism spectrum disorder (ASD) is starting early, with some evidence showing infants as young as seven months old could benefit. Yet, most children in North America aren't diagnosed with ASD until they're over four years of age. New research led by The Hospital for Sick Children (SickKids) and the University of Alberta published on December 5, 2019 in Nature Communications has found testing the DNA of siblings of individuals with ASD may be predictive of a future diagnosis even if symptoms aren't yet apparent. ASD refers to a group of neurodevelopmental conditions resulting in challenges related to communication, social understanding and behavior. Studies show families who have a child with ASD have a 6.9 to 19.5 per cent chance of another child having ASD and a 30 to 40 per cent chance of another child having atypical development. Read More
---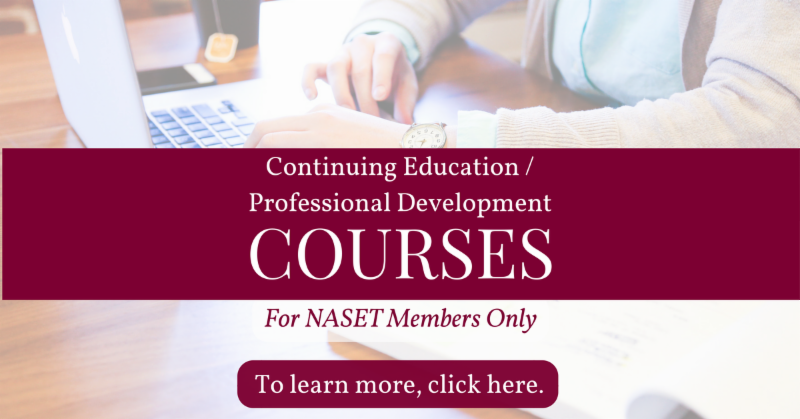 ---
TRIVIA QUESTION OF THE WEEK
Congratulations to: Susan Spry, Cindi Maurice, Charlette Pettis, Sharon Johnson Hiltz, Rebecca Kearns, Diane Campbell-Mitchell, Katie Venable, Patsy Ray, Jen Anderson, Tracey Christilles, Olumide Akerele, Wanda Routier, Karen Frantz-Fry, Cara Cunningham, and Rhonda McKimpson who all knew the answer to this week's trivia question:
Mesa, Arizona has become the first city in the United States to become certified in a particular diagnosis. Mesa was awarded the designation by the International Board of Credentialing and Continuing Education Standards, the city recently announced. The year-long initiative, spearheaded by Visit Mesa, came to fruition after about 60 businesses and organizations in the city completed certification training in this disorder. About 4,000 total community members have completed the certification training in this disorder, according to the release. With Visit Mesa" leading the charge, Mesa, Arizona is rolling out the welcome mat for individuals with this disorder. What is the disorder?
Answer: AUTISM
This Week's Trivia Question: Many children with emotional and behavioral disorders have a loss of interest in things they used to enjoy (e.g., they used to enjoy going to the mall, now they stay in their rooms; they used to enjoy playing sports, now they are inactive). What is the term that means "a loss of interest or pleasure in things a person used to enjoy"?
If you know the answer to this week's trivia questions, email it to us at contactus@naset.org by December 16, 2019. If you are correct, you will be acknowledged in next week's NASET's Week in Review
---

---
1,713 Cases, One Hearing Officer: How NYC's Special Education Complaint System has Reached a Breaking Point
Thousands of unresolved special education complaints have been piled onto a small group of hearing officers charged with addressing them, adding delays to an already overwhelmed system. Fewer officers have been willing to take cases as the number of complaints has skyrocketed. As a result, over half of the nearly 10,000 unresolved special education complaint cases fell to just a dozen hearing officers as of Oct. 22, according to state records. At one extreme: Hearing officer Edgar De Leon was assigned so many new complaints that he wound up with 1,713 open cases on his docket."Somebody has to do the work," said De Leon, a former NYPD sergeant turned defense attorney who became a hearing officer in 2004 and gets caseload assistance from his staff. "It wasn't like I said, 'Give me more cases.' People just started going out of rotation and cases kept coming to us." Read More
---
GAO: Low Income and Minority Students Face Barriers Resolving Disputes Over Special Education Services
Among families of students with disabilities, those with lower incomes and who have children of color are less likely than their affluent and white counterparts to access their legal rights under the Individuals with Disabilities Education Act, according to a report released Tuesday by the Government Accountability Office. Districts serving a higher percentage of students of color were the least likely to be involved in resolving disputes concerning how to meet a child's educational needs. Challenges parents face while leveraging IDEA's dispute resolution options include a lack of adequate legal representation, the inability of parents to take time off from work, fear of retaliation by school districts against parents (such as denial of services or alerting immigration authorities), language barriers and inconsistent access to information about students' rights. Read More
---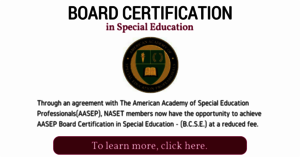 ---
A Common Drug Could Help Restore Limb Function After Spinal Cord Injury
Long-term treatment with gabapentin, a commonly prescribed drug for nerve pain, could help restore upper limb function after a spinal cord injury, new research in mice suggests. In the study, mice treated with gabapentin regained roughly 60 percent of forelimb function in a skilled walking test, compared to restoration of approximately 30 percent of forelimb function in mice that received a placebo. The drug blocks activity of a protein that has a key role in the growth process of axons, the long, slender extensions of nerve cell bodies that transmit messages. The protein stops axon growth at times when synapses form, allowing transmission of information to another nerve cell. Read More
---
Student Loan Borrowers with Disabilities Aren't Getting Help They Were Promised
Denise had no idea her student loans could be erased. In 2007, a truck rear-ended her car. The accident ravaged her legs and back, and the pain made it impossible for her to work. "I have basically been in pain - chronic pain - every day," says Denise, who asked that NPR not use her full name to protect her privacy. "I live a life of going to doctors constantly." For over half a century, student loan borrowers like Denise - with a significant, permanent disability - have been protected by federal law. If they can no longer work enough to support themselves, they can ask the U.S. Department of Education to erase their debts. But an NPR investigation has found that hundreds of thousands of potentially eligible borrowers - more than enough to fill a city the size of Pittsburgh - have yet to receive the relief they're entitled to. Read More
---
Oscar and Hollywood's Nearly 'Invisible' People with Disabilities
Hollywood loves to imitate success: Superhero movies, remakes, sequels. However, it's been almost 33 years since Marlee Matlin won her Oscar for "Children of a Lesser God." So why haven't studio executives demanded more actors with disabilities to play characters with disabilities? Since 1988, one-third of Oscar's 30 lead actor winners were portraying a character with a disability, from Dustin Hoffman ("Rain Man," 1989) through Eddie Redmayne (2015, "The Theory of Everything"). That's 10 in just one category. In contrast, there have been only two winning actors with disabilities - two! - in Oscar's entire 91 years: Harold Russell (1946, "The Best Years of Our Lives") and Matlin. This column was designed to put current Oscar hopefuls into historical context. But after Russell and Matlin, there are no more names to cite. Read More
---
The Cost of a Delayed Autism Diagnosis
I lived only half a childhood. Friendships were difficult, because I often did not know what to say. I had little patience for small talk and a dislike of new situations. Thrust into unfamiliar surroundings, my whole body would warm, my hands would shake, and I would feel a tightening in my chest and a deep, almost primal urge to scream. Even as an adult, I felt like I viewed reality through a foggy window. I thought it was simply me - that my personality was just odd - and I would need to learn to cope with the fact that I did not fit in well with most people. Then, at age 28, I was diagnosed with autism. My diagnosis was a relief. Suddenly, I knew why I felt the way I did, and why I had a hard time living the way others did. But I can only imagine how much better my life would have been if I had been diagnosed as a child and had the chance to understand myself at a younger age. Might I have made emotional connections with my peers, instead of just with Bruce Springsteen songs and characters in Stephen King novels? Read More
---

---
New Approach to Treating Cystic Fibrosis Could Lower Risk of Lung Transplants and Death
A new approach to treating people with cystic fibrosis (CF) has been shown to reduce inflammation, which has the potential to reduce the need for lung transplants and lower the risk of death. The study, led by researchers at RCSI (Royal College of Surgeons in Ireland), is published in the current edition of the American Journal of Respiratory and Critical Care Medicine. CF is a genetic disease that affects about 1,300 children and adults in Ireland and 70,000 worldwide. The main cause of death in people with CF is lung disease, which is driven by severe inflammation and chronic infection in the airways. Read More
---
Pot While Pregnant: Doctors Urge Caution
Daily marijuana use during pregnancy may lead to an increased risk of low birth weight, low resistance to infection, decreased oxygen levels and other negative fetal health outcomes, according to a new study from a team of UNLV Medicine doctors. In the latest issue of the Journal of Maternal-Fetal and Neonatal Medicine, physicians reviewed sonogram data from nearly 450 pregnant women who self-reported daily marijuana use. They found that daily cannabis use is associated with delayed fetal growth, which can put a baby at risk of certain health problems during pregnancy, delivery, and even after birth. Those problems include low birth weight, hypoglycemia, low Apgar scores, among others, and in the most severe cases, delayed growth can lead to stillbirth. Physicians also found an increase in placental vascular resistance in both the second and third trimesters, which can "disrupt the necessary flow of oxygen rich blood through the placenta," and can lead to delayed growth. Read More
---
Concussion Alters How Information is Transmitted within the Brain
Damage from concussion alters the way information is transmitted between the two halves of the brain, according to a new study presented today at the annual meeting of the Radiological Society of North America (RSNA). Research has shown that the corpus callosum, a bundle of nerve fibers that carries signals between the brain's left and right hemispheres, is vulnerable to damage from mild traumatic brain injury, commonly known as concussion. Less is known about the impact of this damage on cognitive function. To learn more, researchers at New York University (NYU) School of Medicine in New York City compared the condition of the corpus callosum in 36 patients with recent concussion to that of 27 healthy controls. They studied the participants' brains with two innovative advances, including an MRI technique that uses measures of water diffusion to provide a microscopic view of the brain's signal-carrying white matter. Read More
---
Honor Society for Special Education Teachers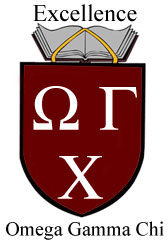 ---
Three Anti-Seizure Drugs Equally Effective for Severe Form of Epilepsy
There are three treatment options commonly used by doctors in the emergency room to treat patients with refractory status epilepticus, severe seizures that continue even after benzodiazepine medications, which are effective in controlling seizures in more than two-thirds of patients. New findings published in the New England Journal of Medicine reveal that the three drugs, levetiracetam, fosphenytoin, and valproate, are equally safe and effective in treating patients with this condition. The study was supported by the National Institute of Neurological Disorders and Stroke (NINDS), part of the National Institutes of Health. Read More
---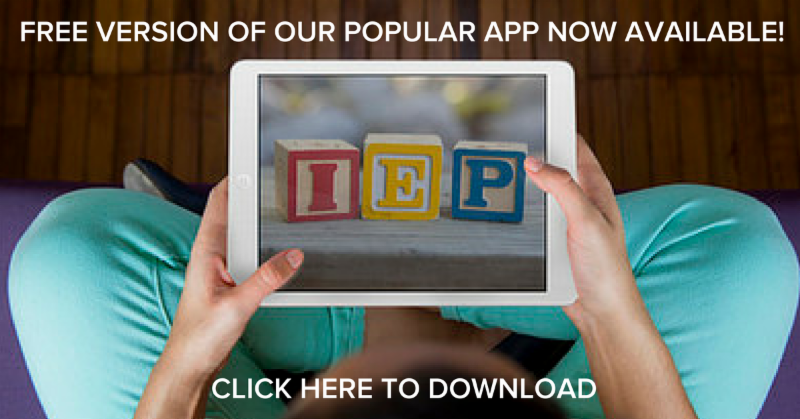 ---
Kids with Disabilities Have a Right to Outdoor Field Trips
The benefits kids reap from nature are well documented, which is part of the reason school field trips often involve excursions into the Great Outdoors. Children with disabilities, however, sometimes get left behind. Ryan Neighbors is a Kentucky 10-year-old with spina bifida who uses a wheelchair. She didn't want to miss out on her class field trip to a state park, but the terrain was going to make it difficult for her to participate. So a teacher volunteered to carry her, and that story went viral-all the way to the Today Show, on which Ryan, her mother, and the teacher shared their story, emphasizing the importance of inclusion and celebrating the teacher's generosity. But kids with disabilities should be able to join their peers on field trips, such extraordinary acts of kindness notwithstanding. Read More
---

---
LATEST JOB LISTINGS POSTED ON NASET
* Teacher Assistant - The Teacher Assistant assists the classroom teacher in carrying out the academic and behavioral objectives set forth in the child's Individualized Education Plan (IEP) by providing direct instructional services to students and performing non-teaching support duties under the supervision of the classroom teacher. To learn more - Click here
* Resource Specialist - The Resource Specialist is a certificated, exempt position with Element Education, Inc. (EEI) which operates Dimensions Collaborative and Community Montessori Charter Schools. The Resource Specialist directly reports to the Director of Special Education. The Resource Specialist will work directly with the Director of Special Education to implement the EEI's Special Education programs and provide support and guidance to Educational Facilitators and parents of students with special needs. To learn more - Click here
* Special Education Teacher - Eastern Illinois Area of Special Education (Charleston, IL). Spec. Ed. Teacher. Develop materials for indiv. programs, goals/objectives for students, and evaluate acad/therapeutic/social growth for Spec. Ed students (K - age 21). Keep records and progress reports. Give standardized tests, other evaluative materials, maintain IEPs. To learn more -
If you are an Employer looking for excellent special education staff - Click here for more information
---
Food For Thought..........
If life throws you a few bad notes or vibrations, don't let them interrupt or alter your song.
Suzy Kassem
---