Week in Review - August 9, 2019


NASET
WEEK IN REVIEW
National Association of Special Education Teachers
August 9, 2019 Vol 15 Issue #33
---

---
Dear NASET Members and Guests,

Welcome to NASET's WEEK in REVIEW. Here, we provide you with the latest publications fromNASET to read and or download, as well as some of the most interesting articles that have happened this week in the field of special education. We hope you enjoy this publication. Feel free to send us articles for this publication or let us know your thoughts about the WEEK in REVIEW at news@naset.org. Have a great weekend.

Sincerely,
---
NEW THIS WEEK ON NASET
NASET's Autism Spectrum Disorder Series
Alternative and Augmentative Communication for students with Developmental Disabilities: A Review of the Literature
---
This issue of NASET's Autism Spectrum Disorder series was written by Samantha Groover. Communication is composed of verbal and nonverbal cues. Students with disabilities might be able to have nonverbal communication skills. Around 35% to 40% of all individuals with Autism, do not acquire or develop spoken language. (Hill, Flores, & Kearley, 2014). Augmentative and alternative communication (AAC) devices allow for individuals with no verbal communication to verbal communicate their wants, needs, and emotions. AAC devices also allow for students to engage in conversations, complete assignments, and interact with others. Professionals such as speech and language pathologists use AAC devices or systems to aid individuals with disabilities to understand the complex world that they live in. They also use AAC devices to allow the individual to express needs, make comments, and interact with other around them (Reis, Pereira, & Almeida, 2018). Read More
---
New Autism Early Detection Technique Analyzes How Children Scan Faces
Imagine that your son Tommy is about to turn two. He is a shy and sweet little boy, but his behaviors can be unpredictable. He throws the worst temper tantrums, sometimes crying and screaming inconsolably for an hour. The smallest changes in routines can throw him off. Is this a bad case of the so-called "terrible twos"? Should you give Tommy some time to grow out of this phase? Or, are these signs of autism spectrum disorder (ASD), the equivalent of about one or two children on a full school bus? And how will you find out? Our research group at the Applied Mathematics Department at University of Waterloo has developed a new ASD detection technique that distinguishes different eye-gaze patterns to help doctors more quickly and accurately detect ASD in children. Read More
---
Power of Refocusing Student Stress in Middle School Transition
A new study by education researchers at the University of Wisconsin-Madison shows that proactively addressing students' anxieties with clear and cost-effective messaging early in the school year can lead to a lasting record of higher grades, better attendance, and fewer behavioral problems for sixth graders embarking on their stressful first year of middle school. Published this week in Proceedings of the National Academy of Sciences, the journal of the National Academy of Sciences, the featured six-page paper by lead author Geoffrey D. Borman traces those benefits to a difference-making change in attitude and positive well-being reported by students after two brief, reassuring classroom activities, known as interventions. Read More
---
Black Students Receive Fewer Warnings from Teachers about Misbehavior
A new study of racial and ethnic disparities in school discipline found that black middle school students were significantly less likely than their white peers to receive verbal or written warnings from their teachers about behavioral infractions. "While at first glance, disparities in teacher warnings seem less concerning than being expelled or sent to the principal's office, warnings represent opportunities for students to correct their behavior before the consequences escalate and they're removed from the learning environment," said University of Illinois social work professor Kate M. Wegmann, who led the study. Wegmann and her co-author, graduate student Brittanni Smith, examined data from more than 4,100 students at 17 schools. The students were sixth- through ninth- graders at schools in two North Carolina communities. Read More
---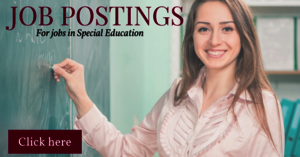 ---
How Side Hit to the Head Could Damage Brain, Lead to TBI, Concussion
Play contact sports for any length of time and at one point or another you're probably going to have your 'bell rung' by a powerful blow to the head from a hard hit or fall. Rising awareness of the severe, abiding repercussions of strong impacts to the head -- concussions, mild traumatic brain injury, neurological disorders -- have led scientists to focus on what exactly happens inside a skull during a big hit. Mehmet Kurt, a mechanical engineer at Stevens Institute of Technology who studies the biomechanics of the brain and the skull at rest and during rapid head movements, has now bioengineered simulations that track how the brain behaves upon impact, reconstructing the inertial stresses and strains that prevail inside a brain that's just been hit hard from the side. Read More
---
Major Changes in IEP Diagnosis and Classification for Children with Disabilities Proposed by NASET
The National Association of Special Education Teachers (NASET) is proposing major changes to the existing system in which children with disabilities are diagnosed and classified on EPs (Individual Educational Programs). This new system will provide all professionals working in the field of special education, college students preparing to work with children with special needs, administrators, college professors, parents, and students with disabilities the information necessary to adequately determine the most comprehensive, detailed, and precise diagnoses of disabilities or disorders seen in infants, toddlers, children, and adolescents, particularly in the educational environment. Read More
---
Parents of Children with Autism say South Dakota Governor Broke Her Promise to Them
Earlier this year, KELOLAND Investigates exposed why many children with autism were losing their insurance benefit to cover effective treatment. The state found a way to close the loophole that allowed insurers to drop coverage for the therapy. But the new requirements won't go into effect until 2021. Now several parents say Governor Kristi Noem broke her promise to them and their kids. Parents and autism advocates pushed for legislation in February to require that small group and individual insurance policies cover Applied Behavior Analysis, just like large group policies must do. Opponents argued that would open up a Pandora's Box, requiring insurance companies to cover just about everything. There was also a concern that it would affect what everyone in the State pays for insurance. But several mothers say the Governor gave them hope that even after the bill was killed, their kids could get this essential therapy sooner rather than later. Read More
---
Board Certification in Special Education Available to NASET Members

Through an agreement with The American Academy of Special Education Professionals(AASEP), NASET members now have the opportunity to achieve AASEP Board Certification in Special Education - (B.C.S.E.) at a reduced fee. AASEP Board Certification in Special Education - (B.C.S.E.) is a voluntary choice on the part of the candidate. The candidate for Board Certification wishes to demonstrate a commitment to excellence to employers, peers, administrators, other professionals, and parents. From the standpoint of the Academy, board certification will demonstrate the highest professional competency in the area of special education. Board Certification in Special Educationestablishes a much needed standard for professionals, across disciplines, who work with exceptional children. Read More
---
---
TRIVIA QUESTION OF THE WEEK
Congratulations to: Heather Craddock, Al Slater, Olumide Akerele, Amy Ross Bradl, Jessica Uptegrove, Elizabeth Cicarelli-Rosa, Jen Rigby, Edmond Saint-Jean, Diane Campbell-Mitchell, Cindi Maurice, and Daniel Raydor who all knew the answer to last week's trivia question:
In 1817, the first special education school in the United States (now called the American School for the Deaf) was established in Hartford, Connecticut. What was the name of the school?
Answer: The Connecticut Asylum (at Hartford) for the Education and Instruction of Deaf and Dumb Persons
This Week's Trivia Question: Parents of children with disabilities often go out of their way to make creative Halloween costumes. This year, they will have the option to buy them at a big-name store. This company's Hyde and Eek! Boutique has unveiled two Halloween costumes adapted for wheelchair users. The company hopes they'll help even more children take part in the holiday fun. One of the collection's wheelchair covers transforms the chair into a purple princess carriage. The other turns the chair into a pirate ship, complete with a Jolly Roger flag and waves for the wheels. What is the name of the company?
If you know the answer to this week's trivia questions, email it to us at contactus@naset.org by August 12, 2019. If you are correct, you will be acknowledged in next week's NASET's Week in Review
---

---
Sailing Program Helps Children with Disabilities
18-year-old Charles Seabrooks was born with learning disabilities and severe spinal problems, which often limit his physical activity. However, thanks to the Adaptive Sports Academy at New York City's Hospital for Special Surgery, he's learning to use his body like never before in a hands-on sailing excursion. "That means I can see the view, the water, and talk to people and communicate a lot," Charles says. "He's going sailing, and it's like, a big experience for him. He's very excited," adds Charles' mother, Gloria Rios. Charles, along with four other physical therapy patients between ten and twenty years old, set sail in Oyster Bay's West Harbor. Each sailboat is equipped with an expert, as the students sit back with their ears open wide. "So we have this curvature, and what happens is the wind, when we're going upwind, is it goes faster on the outside and slower on the inside," explains sailing instructor Neil Sawhney. Read More
---
Families of Children with Rare Diseases Open to Advanced Care Plans with Caregiver Support
A novel palliative care intervention developed at Children's National Health System for caregivers of children and adolescents with rare diseases has shown preliminary success at helping families talk about potentially challenging medical decisions before a crisis occurs. "Our goal was to find out if it the tools we've developed are feasible and not too burdensome for the caregivers of children and adolescents with rare diseases," says Maureen Lyon, Ph.D., a clinical psychologist at Children's National who leads the Family Centered Advance Care Planning Team (FACE) within the Center for Translational Research at Children's National. "Developing the tool with their needs in mind was crucial because these families are already doing so much -- including many tasks that used to be only done in a hospital-inpatient setting." Read More
---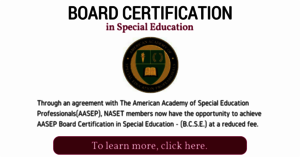 ---
For Children Born with HIV, Adhering to Medication Gets Harder with Age
Children born with HIV in the U.S. were less likely to adhere to their medications as they aged from preadolescence to adolescence and into young adulthood, according to a new study led by researchers at Harvard T.H. Chan School of Public Health. Additionally, the prevalence of detectable viral load -- an indication that the virus is not being managed by medications and a factor that's often associated with nonadherence -- also increased with age. The study is one of the first to examine why different age groups stop adhering to treatment (nonadherence). While the factors related to nonadherence varied by age group, youth who were concerned about side effects of the drugs were less likely to be adherent at most ages. Read More
---
6 Myths About Making Websites Accessible to People with Disabilities
Friday, July 26, marked the 29th anniversary of the Americans with Disabilities Act (ADA). When it was signed into law in 1990, no one anticipated the important role the internet would play in peoples' lives in the 21st century. "Web accessibility" is a term that means ensuring equal access to all content, transactions and merchandise on a website, regardless of a user's ability. Although Title III of the ADA defines standards for the physical locations of businesses to properly accommodate people with disabilities, it provides no guidance for the internet - or web-based and mobile applications - and many businesses are often left wondering specifically how it affects them. This lack of clarity hasn't slowed plaintiffs from citing Title III as the rationale for legal action related to web accessibility. In 2018, more than 2,550 federal lawsuits were filed against websites for ADA compliance issues, a tripling in number from 2017. This upward trend makes now the right time to consider whether you're falling for the six most common misconceptions about making your website and other digital assets accessible to people with disabilities. Read More
---
Study Finds Lower Stress, Depression Levels in Mothers of Children with Autism by Improving Relationships
Mothers of young children with autism who focus on improving the quality of their own relationship skills-as opposed to teaching developmental skills to their children-experience dramatic improvements in their level of parenting stress and depression. That's according to a new research study involving Case Western Reserve University. The study, co-authored by Gerald Mahoney, the Verna Houck Motto Professor of Families and Communities and associate dean for research and training at the Jack, Joseph and Morton Mandel School of Applied Social Sciences, examined the effects of this technique in a small experimental research study involving 28 preschool-aged children with autism and their parents in Saudi Arabia. Read More
---
Students with a Greater Sense of School-Belonging are Less Likely to Become Bullies
Research has shown that, despite great efforts, one in three children continue to experience bullying in school. However, research also has indicated that environmental and psychological factors might play an important role in minimizing bullying behaviors. Now, researchers at the University of Missouri have found that students who feel a greater sense of belonging with their peers, family and school community are less likely to become bullies. Their findings suggest that parents and teachers should consider ways to create a supportive and accepting environment both at home and at school. Christopher Slaten and Chad Rose, associate professors in the MU College of Education, along with Jonathan Ferguson, a graduate candidate in the counseling psychology program, analyzed survey responses from more than 900 middle school students from rural schools throughout the U.S. The survey addressed their sense of belonging among peers, family and school community as well as bullying behavior. For example, they were asked if they upset others for the fun of it or if they spread rumors. Read More
---
Girls who are More Physically Active in Childhood May Have Better Lung Function in Adolescence
Physical activity has many well-known health benefits, but its association with lung function in childhood and adolescence is not well understood. A new study by the Barcelona Institute for Global Health (ISGlobal), a centre supported by "la Caixa," has for the first time demonstrated an association between regular physical activity during childhood and higher lung-function values in adolescent girls. The study, published in the International Journal of Epidemiology, examined the relationship between physical activity, from childhood to adolescence, and lung function in adolescence in 2,300 boys and girls participating in the Avon Longitudinal Study of Parents and Children (ALSPAC), a United Kingdom-based birth cohort also known as "Children of the 90s." Read More
---

---
Finding a Cause of Neurodevelopmental Disorders
Neurodevelopmental disorders arising from rare genetic mutations can cause atypical cognitive function, intellectual disability, and developmental delays, yet it is unclear why and how this happens. Scientists suspected a mutation in a complex of proteins could be the culprit for a group of rare genetic disorders and, now, Salk Institute researchers have identified the molecular mechanism linking this mutation with abnormal nervous system development. The team's findings, published in Molecular Cell on July 30, 2019, bring researchers one step closer to understanding neurodevelopmental disorders, such as Nicolaides-Baraitser syndrome and others. "For the first time, we have been able to characterize the mechanism of a known gene mutation implicated in neurodevelopmental disorders," says Assistant Professor Diana Hargreaves, senior author and holder of the Richard Heyman and Anne Daigle Endowed Developmental Chair. Read More
---
Stressed at School? Art Therapy Reduces Teenage Girls' Headaches
Teenagers report higher levels of stress than adults, and cite school as the highest contributing factor, according to the American Psychological Association's annual report. A summary from 2013 concluded that while stress among Americans was not new, "what's troubling is the stress outlook for teens in the United States." In response, recently some schools have turned to mindfulness-based programs as a way to alleviate stress among their students. These programs could benefit from more research into what activities students find most useful. In a pilot study led by the University of Washington, researchers explored art-based mindfulness activities that schools could use to reduce headaches, a common side effect of stress in adolescent girls. The test group of eight teenage girls gave feedback on which activities they preferred. Read More
---
Birthweight, Height Together Provide Insight into Future Heart Health
It's the proportionately of a newborn -- a measure that includes both birthweight and length -- that may best tell doctors whether a child is born with an increased risk for heart problems later in life, investigators report. Birthweight, while important, tells only part of the story of fetal growth, while the additional consideration of length, gives a more complete picture of both fetal growth and growth trajectory, says Dr. Brian Stansfield, neonatologist at the Medical College of Georgia and Children's Hospital of Georgia at Augusta University. Measures called ponderal index, or PI, as well as the more widely used body mass index, or BMI, which both account for height and weight, likely provide a more accurate indication of fetal growth and what's ahead for the child, says Stansfield, corresponding author of the study the journal Early Human Development. Read More
---
Honor Society for Special Education Teachers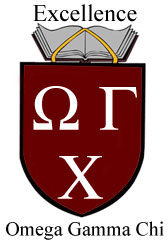 ---
New Japanese Legislator with Lou Gehrig's Disease Aims to Stop Abuse of Individuals with Disabilities
Yasuhiko Funago can't breathe or speak on his own. But he will have a voice in Japan's highest legislative body, and he aims to use it to help stop people with disabilities being marginalized or abused. The 61-year-old Mr. Funago, who is almost completely paralyzed due to amyotrophic lateral sclerosis, or Lou Gehrig's disease, won a seat in Parliament in recent elections and will enter the chamber for the first time when the legislature convenes Aug. 1. As the first person with ALS to be elected to Parliament in Japan, Mr. Funago hopes to inspire a greater understanding of people with disabilities and to improve the country's care facilities. "I want to convey to everyone with disabilities that there is no limit to their potential," Mr. Funago said in an interview. Read More
---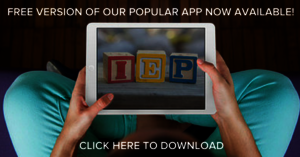 ---
Districts Offering Financial Incentives for Paraprofessionals to Fill Special Education Roles
Denver Public Schools is getting a jump start on filling positions for special education paraprofessionals this year by raising pay to $15 per hour and providing five days of summer training for aides who work with students who have autism or emotional disabilities. Typically, the district - which has about 10,000 students with disabilities - starts the year with dozens of openings for these roles, which can put special needs students behind academically. To better serve this student group, the district has created a task force of teachers, parents and advocates, and it is also looking to include students with disabilities in traditional classrooms after the school board passed a resolution pushing for more inclusive practices. Read More
---

---
LATEST JOB LISTINGS POSTED ON NASET
* Special Education Teacher - Wilmington, DE - The Invo-Progressus Team has incredible opportunities for Special Education Teachers...or, as we like to call them, Superheroes. If you use your super powers to help ensure that children have access to the best education possible in the least restrictive environment, we would love for you to join the Invo-Progressus team! We are currently seeking full-time Teachers with a Certification in Special Education in Wilmington, DE to provide services during the 2019-2020 School Year. Call 800-892-0640 today to speak with a dedicated Career Services Manager! To learn more - Click here
* Special Education Teacher - Philadelphia, PA - The Invo-Progressus Team has incredible opportunities for Special Education Teachers...or, as we like to call them, Superheroes. If you use your super powers to help ensure that children have access to the best education possible in the least restrictive environment, we would love for you to join the Invo-Progressus team! We are currently seeking full-time Special Education Teachers in Philadelphia, PA for the 2019-2020 School Year. Call 800-892-0640 today to speak with a dedicated Career Services Manager! To learn more - Click here
* Special Education Teacher - Bartow, FL - The Invo-Progressus Team has incredible opportunities for Special Education Teachers...or, as we like to call them, Superheroes. If you use your super powers to help ensure that children have access to the best education possible. To learn more - Click here
* Special Education Teacher - Wake up every morning knowing you have the power and the tools to change lives. EBS is the employer of choice for special education teachers who truly want to help children learn, evolve, and grow. Join us, and we'll give you everything you need to fuel your passion as a special education teacher. To learn more - Click here
* Special Education Teacher - Newark Board of Education (NBOE) is now accepting applications for Special Education Teachers for the 2019-20 school year. Certified teachers, career changers, and recent graduates should apply today to be considered. Completing the central application will give principals the ability to access your resume and invite you to interview for open positions in your subject area. To learn more - Click here
* ESE Teacher - Pasco County Schools is looking for qualified individuals to join our team in providing a world-class education to all students. This highly rewarding work assists students with Autism to gain valuable social and vocational skills, achieve academic success via access points, and prepares students for a successful life transition. To learn more - Click here
* Special Education Teacher, Teaching Assistant - The California Montessori Project seeks both Special Education Teachers and Special Education Teaching Assistants. These postions are available at multiple locations in California. To learn more - Click here
* Math and Science Teacher- The Katherine Thomas School in Rockville, MD seeks to hire full-time high school Special Education Math and Science teachers for 2019/2020 school year. Responsibilities include: implement content area curricula, provide necessary accommodations to meet individual, group, and program needs, write and implement IEPs, create a supportive learning environment, implement Positive Behavior Interventions and Supports (PBIS) and create partnerships with parents and The Katherine Thomas High School Community. To learn more - Click here
* Chief Clinical Officer- Criterion Child Enrichment is conducting a search for a Chief Clinical Officer (CCO). Founded in 1985 as a not-for-profit organization, Criterion has served families for over 30 years and is a leading provider of early childhood education and early intervention services in Massachusetts. Each year the agency serves over 7000 families with a staff of over 400 through a program network that extends throughout the Commonwealth of Massachusetts. To learn more - Click here
* Special Education Teacher (Multiple Openings) -We are recruiting for several Special Education Teachers in Southwest Washington state for the 2019-20 school year. All positions are full time, 184 contract days, school year schedule. We provide a professional yet family-friendly work environment. To that end, our benefits are designed to meet the individual needs of our employees and their families. Full-time or part-time positions working at least 20 hours per week are eligible for our standard package of benefits. To learn more- Click here
* Early Childhood Educational Diagnostician/Assessor - is responsible for accurately assessing a child's needs after s/he is referred to Early Stages through the administration of the appropriate screenings and educational assessments. The Coordinator functions as part of a multi-disciplinary team that collaborates to determine eligibility for special education services and is responsible for leading the team's collaboration and composing IEPs for children with special needs. To learn more- Click here
If you are an Employer looking for excellent special education staff - Click here for more information
---
Food For Thought..........
When you make loving others the story of your life, there's never a final chapter, because the legacy continues. You lend your light to one person, and he or she shines it on another and another and another.
Oprah Winfrey
---