Week in Review - August 30, 2019


NASET
WEEK IN REVIEW
National Association of Special Education Teachers
August 30, 2019 Vol 15 Issue #36
---

---
Dear NASET Members and Guests,

Welcome to NASET's WEEK in REVIEW. Here, we provide you with the latest publications fromNASET to read and or download, as well as some of the most interesting articles that have happened this week in the field of special education. We hope you enjoy this publication. Feel free to send us articles for this publication or let us know your thoughts about the WEEK in REVIEW at news@naset.org. Have a great weekend.

Sincerely,
---
NEW THIS WEEK ON NASET
NASET's Severe Disabilities Series
Social Skills for Students with Moderate to Severe Disabilities: Can Community Based Instruction Help?
---
Abstract
The purpose of this research study was to determine how Community Based Instruction (CBI) affects the social skills of middle school students with moderate to severe disabilities. The article was written by Carissa Hernandez, M.A. and Saili S. Kulkarni, Ph.D and published in the Winter, 2019 edition of JAASEP.Community Based Instruction is instruction that takes place outside of the school campus and provides students with real life experiences that can help them become more independent individuals and members of society. CBI differs from typical field trips in that CBI outings are IEP based and focus on practicing functional skills that have been practiced in the classroom. The goal is for students with disabilities to begin to generalize these skills in different environments with decreasing amounts of prompting. Existing literature is limited in findings related to the influence of CBI on middle school students with moderate to severe disabilities. This qualitative study was completed using interviews and observations over the time frame of six months. Participants included students, teachers, and paraeducators from a middle school in Southern California. The findings of this study are intended to support the use of CBI in middle school special education classrooms and to demonstrate how a functional program can improve the social skills of students with moderate to severe disabilities. Educators and administrators who may want more information on CBI and its benefits may also utilize the findings. Read More
---
Board Certification in Special Education Available to NASET Members

Through an agreement with The American Academy of Special Education Professionals(AASEP), NASET members now have the opportunity to achieve AASEP Board Certification in Special Education - (B.C.S.E.) at a reduced fee. AASEP Board Certification in Special Education - (B.C.S.E.) is a voluntary choice on the part of the candidate. The candidate for Board Certification wishes to demonstrate a commitment to excellence to employers, peers, administrators, other professionals, and parents. From the standpoint of the Academy, board certification will demonstrate the highest professional competency in the area of special education. Board Certification in Special Educationestablishes a much needed standard for professionals, across disciplines, who work with exceptional children. Read More
---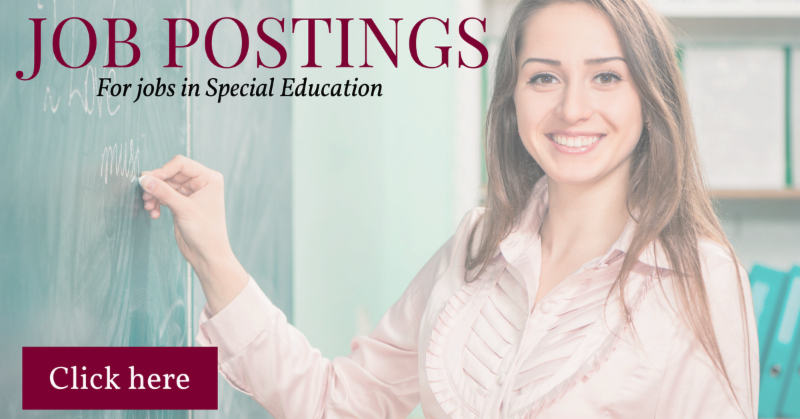 ---
Some Children with Intellectual and Developmental Disabilities Run Away. Here's how Technology is Helping to Find Them
Last year, a Menomonee Falls mom waited anxiously for her daughter to come home from school. But Nicole Boyington's daughter, who has been diagnosed with autism, never got off her school bus. The mom called the bus company and asked where her daughter was. She was still on the bus. The 8-year-old often forgets her address and phone number. The driver looped around and dropped her off at home. "I was always afraid she would get off the bus at a different stop and wander off," she said. But Boyington found a solution, and it was as simple as a waistband. Increasingly, parents and schools are using tracking devices to find children with autism. There are dozens of devices on the market. The simplest is a wristband with a parent's contact information; one of the more advanced has a GPS-enabled waistband. The device has the ability to call and listen to the child - kind of like a cellphone. Read More
---
Helping Students Manage Behavior is no Longer Just a Job for Special Education, Teachers Say
School districts across the Coachella Valley say improving students' behavior and mental health will no longer just be a job for special education teachers. During the past several years, the Coachella Valley's three school districts have implemented "multi-tiered systems of support" to address negative student behaviors before automatically referring students to special education programs that can be costly and restrictive for learning. "Just because they have a behavior problem doesn't mean they're special ed. They just need to learn how to manage their behaviors," said Ester Almazan, a special education teacher at Sea View Elementary in Salton City, which tried out such a system for the Coachella Valley Unified School District, which serves the eastern end of the valley. Read More
---
Utah Schools Struggle with Staffing Educators for Students with Special Needs
For the first time in ten years, Canyons School District has enough teachers but is burdened with one of the largest deficits in paraeducators. Paraeducators help very young students and those with special needs. The positions are critical, yet there are 20 unfilled job openings. At Altara Elementary, the early childhood special education teacher Candy Keefer has help. Two paraeducators control the chaos. "Some of our kiddos are special needs so they needs," Keefer said. "They need that extra support." "We need all hands on deck when you're working with three and four-year-olds," Early Childhood Administrator Terri Mitchell said. Yet, nearly two-dozen positions remain unfilled which leave a hole for special-need students ranging from preschool to high school. Read More
---
Study: Increased Levels of Fluoride Exposure in Pregnancy Causes Low IQ Levels in Children
A new study claims increased levels of fluoride exposure in pregnancy causes a low IQ level in children. Although previous studies found the same thing, The Journal of JAMA Pediatrics study is the first one to evaluate the effect of the optimal level of fluoride, which is .7 milligrams in a liter of water, according to health officials. Here's what researchers did: Tracked more than 500 Canadian mothers and their children; Tested the fluoride concentration in the mother's urine over the course of their pregnancy; Tested the children's IQ between the ages of three and four-years-old. What researchers found: For one milligram of fluoride found in a liter of the mother's urine, there was a four to five point drop in the IQ of male children; They found no significant association in female children. The researchers say that further investigation into whether boys are more vulnerable to fluoride neurotoxicity is needed. Especially considering that boys have a higher prevalence of neurodevelopmental disorders such as autism and attention-deficit disorder. Read More
---

Are you using your NASET Discounts at Office Depot & OfficeMax?
Join us for a FREE 15-minute educational webinar on Thursday, September 26th at 2pm EST to learn about the advantages of buying your office supplies through the National Association of Special Education Teachers, Office Depot OfficeMax member benefit program.

When you use this exclusive member discount, you can save up to 75% on thousands of items. Shopping and saving in-store or online is easy. Your cards never expire and can be used for personal or classroom supplies such as paper, crayons, rulers, calculators, scissors, and so much more! Most orders of $50 or more are eligible for free delivery to your home or office. Savings and convenience. What's not to like?

Don't think you can make it to our live webinar? Register anyway to ensure that you receive a copy of the webinar recording which will be sent out via email 24 hours after the live webinar. Register here
---
TRIVIA QUESTION OF THE WEEK
Congratulations to: Robin Marlowe, Danelle Fugate, Melody Owens, Olumide Akerele, Katherine L. Horn, Patsy Ray, Tracey Christilles, Melissa L. Davidson, Tracey Farrenkopf, Cindi Maurice, Jennifer Buteau, and Jen Womble-Ericson who all knew the answer to last week's trivia question:
________ refers to how occupational therapy, physical therapy and speech-language pathology professionals use evidence-based practice and clinical reasoning in the purposeful manipulation of equine movement as a therapy tool to engage sensory, neuromotor and cognitive systems to promote functional outcomes. Or more simply stated, it is the use of horseback riding as a therapeutic or rehabilitative treatment, especially as a means of improving coordination, balance, and strength.
Answer: HIPPOTHERAPY
This Week's Trivia Question:
According to recent research done by Healthy Active Living and Obesity Research Group (HALO) at the CHEO Research Institute in Ottawa (in their paper published this month in Pediatrics), children and youth who do not sleep enough and use screens more than recommended are more likely to act in what way?
If you know the answer to this week's trivia questions, email it to us at contactus@naset.org by September 2, 2019. If you are correct, you will be acknowledged in next week's NASET's Week in Review
---

---
Is it Autism? The Line is Getting Increasingly Blurry
Around the world, the number of people diagnosed with autism is rising. In the United States, the prevalence of the disorder has grown from 0.05% in 1966 to more than 2% today. In Quebec, the reported prevalence is close to 2% and according to a paper issued by the province's public health department, the prevalence in Montérégie has increased by 24% annually since 2000. However, Dr. Laurent Mottron, a professor at Université de Montréal's Department of Psychiatry and a psychiatrist at the Hôpital en santé mentale de Rivière-des-Prairies of the CIUSSS du Nord-de-l'Île-de-Montréal, has serious reservations about this data. After studying meta-analyses of autism data, his research team found that the difference between people diagnosed with autism and the rest of the population is actually shrinking. Read More
---
In Cystic Fibrosis, Lungs Feed Deadly Bacteria
In cystic fibrosis, Pseudomonas aeruginosa is a much-feared pathogen. The bacterium easily colonizes the lungs of people with cystic fibrosis, leading to chronic infections that are almost impossible to eradicate and are ultimately fatal. Why does P. aeruginosa, but not other common bacteria, thrive in cystic fibrosis lungs? A new study from researchers at Columbia University Vagelos College of Physicians and Surgeons suggests the answer has to do with the bacterium's culinary preference for succinate, a byproduct of cellular metabolism that is abundant in cystic fibrosis lungs. "Preventing infection by P. aeruginosa could greatly improve the health of people with cystic fibrosis," says Sebastián A. Riquelme, PhD, the study's lead author and a postdoctoral fellow in the Department of Pediatrics. "And it's possible that we could control infection by targeting the bacteria's use of succinate in the lung." Read More
---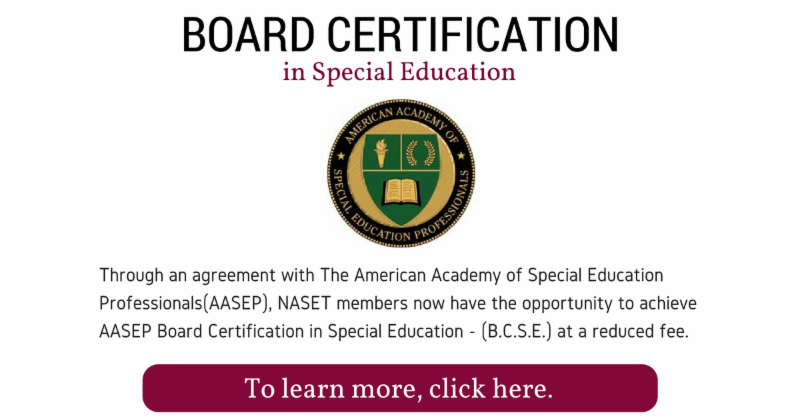 ---
Wearable Device Can Predict Aggressive Outbursts in People with Autism
What would you do if you could predict the future a minute in advance? That might not seem like a long time, but for caretakers of people with autism, knowing what will happen 60 seconds from now could be enough time to prevent an aggressive outburst. To alert caretakers when stress levels are nearing the point of an aggressive episode, Northeastern behavioral scientist Matthew Goodwin has created a wearable wrist device for people with autism that monitors physiological indicators of stress. People with autism are prone to aggressive outbursts because their resting levels of stress are much higher than someone without autism. "Their arousal levels are already at the ceiling," says Goodwin, an associate professor with joint appointments in Bouvé College of Health Sciences and the Khoury College of Computer and Sciences. "It takes very little to cross the tipping point." Read More
---
Many Children on Medicaid Lack Adequate Follow-Up Care for ADHD
Many children with attention deficit disorder who are enrolled in Medicaid do not receive sufficient ADHD treatment, according to a newly released government report. The U.S. Department of Health and Human Services Office of Inspector General (OIG) analyzed the claims data for Medicaid-enrolled children who had been newly prescribed ADHD medication or hospitalized for ADHD over a two-year period, and found that more than half a million children did not receive timely follow-up care. Medicaid treatment quality is evaluated through the Child Core Set, which recommends an initial follow-up visit within 30 days of a new ADHD medication prescription, as well as two additional visits between 31 and 300 days after receiving the prescription. Of 873,833 children newly prescribed an ADHD medication during the review period, 59% (516,285 children) did not receive follow-up care within 30 days of prescription. Read More
---
Babbling Babies' Behavior Changes Parents' Speech
New research shows baby babbling changes the way parents speak to their infants, suggesting that infants are shaping their own learning environments. Researchers from Cornell University's Behavioral Analysis of Beginning Years (B.A.B.Y) Laboratory found that adults unconsciously modify their speech to include fewer unique words, shorter sentences, and more one-word replies when they are responding to a baby's babbling, but not when they are simply speaking to a baby. "Infants are actually shaping their own learning environments in ways that make learning easier to do," said Steven Elmlinger, lead author of "The Ecology of Prelinguistic Vocal Learning: Parents Simplify the Structure of Their Speech in Response to Babbling." "We know that parents' speech influences how infants learn -- that makes sense -- and that infants' own motivations also change how they learn. Read More
---
Real-Time fMRI Treats Tourette Syndrome
Characterized by repetitive movements or vocalizations known as tics, Tourette Syndrome is a neurodevelopmental disorder that plagues many adolescents. A study conducted by Yale researchers has trained adolescents with Tourette Syndrome to control their tics through an imaging technique that allows patients to monitor the function of their own brain in real time. This study is published in Biological Psychiatry. The study utilized real-time functional magnetic resonance imaging neurofeedback (rt-fMRI-NF), which is a relatively new technique with great potential for treating neuropsychiatric disorders, according to Michelle Hampson, senior author and associate professor in the Department of Radiology and Biomedical Imaging. "It is a non-invasive, neuroscience-based intervention for training human brain function towards healthier patterns," Hampson said. Read More
---
A Serious Mental Disorder in One's Youth Can Have a Lasting Impact on Employment Prospects
Mental disorders experienced in adolescence and early adulthood that require hospital care are connected with low income, poor education and unemployment over the life span of individuals. A recently completed Finnish study indicates that those who have been hospitalized due to a mental disorder before turning 25 have considerably poorer prospects on the labor market compared to the rest of the population. The risk of being absent from the labor market and not completing an upper secondary-level qualification or a higher degree is great. The employment rate was the lowest among individuals who were hospitalized for schizophrenia. Of them, less than 10% were employed during the follow-up period of the study. Less than half of the individuals hospitalized for mood disorders worked after the age of 25. Read More
---

---
A Lack of Self-Control During Adolescence is not Uniquely Human
Impulsiveness in adolescence isn't just a phase, it's biology. And despite all the social factors that define our teen years, the human brain and the brains of other primates go through very similar changes, particularly in the areas that affect self-control. Two researchers review the adolescent brain across species on August 20 in the journal Trends in Neurosciences. "As is widely known, adolescence is a time of heightened impulsivity and sensation seeking, leading to questionable choices. However, this behavioral tendency is based on an adaptive neurobiological process that is crucial for molding the brain based on gaining new experiences," says Beatriz Luna of the University of Pittsburgh, who co-authored the review with Christos Constantinidis of Wake Forest School of Medicine. Read More
---
Low Levels of Vitamin D in Elementary School Could Spell Trouble in Adolescence
Vitamin D deficiency in middle childhood could result in aggressive behavior as well as anxious and depressive moods during adolescence, according to a new University of Michigan study of school children in Bogotá, Colombia. Children with blood vitamin D levels suggestive of deficiency were almost twice as likely to develop externalizing behavior problems -- aggressive and rule breaking behaviors -- as reported by their parents, compared with children who had higher levels of the vitamin. Also, low levels of the protein that transports vitamin D in blood were related to more self-reported aggressive behavior and anxious/depressed symptoms. The associations were independent of child, parental and household characteristics. Read More
---
In Australia and New Zealand, More Children Suffer Head Injuries Playing Recreational Sport than Team Sport
An Australian/ New Zealand study examining childhood head injuries has found that children who do recreational sports like horse riding, skate boarding and bike riding are more likely to suffer serious head injuries than children who play contact sport like AFL or rugby. Research, conducted by the PREDICT research network, Murdoch Children's Research Institute (MCRI), published on Wiley and soon to be published in the Australian Medical Journal, examined the data of 8,857 children presenting with head injuries to ten emergency departments in Australian and New Zealand hospitals. A third of the children, who were aged between five and 18 years, injured themselves playing sport. Of these children four out of five were boys. Lead research author, MCRI's Professor Franz Babl, says the team looked at 'íntracranial' injuries in children because while there is a lot of interest about sport and concussion, less is understood about the severity of head injuries children suffer while playing sport. Read More
---
12 of the Biggest Challenges People with Disabilities Face when Pursuing an Office Job
Many people who have disabilities can face a variety of challenges when job hunting, going on interviews, and working an office job. To get a more in-depth look at this issue, Insider spoke to individuals who have a variety of disabilities and who work in many different industries. Their candid stories highlight the ways employers can continue to improve when it comes to hiring and working with people who have disabilities, both visible and invisible. Here are some of the biggest challenges individuals who have disabilities sometimes face in the workplace. Read More
---
Honor Society for Special Education Teachers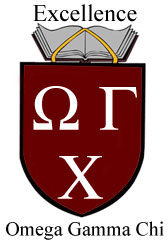 ---
Optic Nerve Stimulation to Aid the Blind
Scientists from EPFL in Switzerland and Scuola Superiore Sant'Anna in Italy are developing technology for the blind that bypasses the eyeball entirely and sends messages to the brain. They do this by stimulating the optic nerve with a new type of intraneural electrode called OpticSELINE. Successfully tested in rabbits, they report their results in Nature Biomedical Engineering. "We believe that intraneural stimulation can be a valuable solution for several neuroprosthetic devices for sensory and motor function restoration. The translational potentials of this approach are indeed extremely promising," explains Silvestro Micera, EPFL's Bertarelli Foundation Chair in Translational Neuroengineering, and Professor of Bioelectronics at Scuola Superiore Sant'Anna, who continues to innovate in hand prosthetics for amputees using intraneural electrodes. Read More
---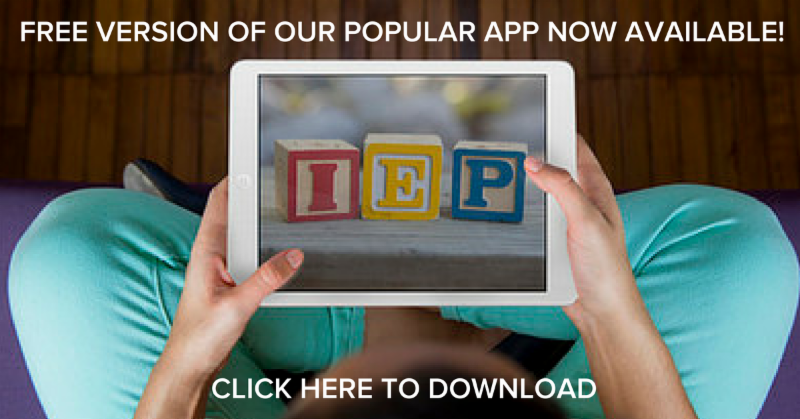 ---
Children with Mild Asthma Can Use Inhalers as Needed, Study Suggests
A new study from Washington University School of Medicine in St. Louis supports evidence that children with mild asthma can effectively manage the condition by using their two inhalers -- one a steroid and the other a bronchodilator -- when symptoms occur. This is in contrast to the traditional method of using the steroid daily, regardless of symptoms, and the bronchodilator when symptoms occur. The as-needed use of both inhalers is just as effective for mild asthma as the traditional protocol, according to the investigators. The steroid inhaler lowers inflammation, and the bronchodilator -- also known as a rescue inhaler -- relaxes the airway during an asthma attack to quickly make breathing easier. Read More
---
Moderate to Heavy Drinking During Pregnancy Alters Genes in Newborns, Mothers
Mothers who drink moderate to high levels of alcohol during pregnancy may be changing their babies' DNA, according to a Rutgers-led study. "Our findings may make it easier to test children for prenatal alcohol exposure -- and enable early diagnosis and intervention that can help improve the children's lives," said lead author Dipak K. Sarkar, a Distinguished Professor and director of the Endocrine Program in the Department of Animal Sciences at Rutgers University-New Brunswick. The study by Sarkar and scientists in a Collaborative Initiative on Fetal Alcohol Spectrum Disorders is in the journal Alcoholism: Clinical and Experimental Research. Building on an earlier Rutgers-led study that found binge and heavy drinking may trigger long-lasting genetic change in adults, the researchers sought alcohol-induced DNA changes in 30 pregnant women and 359 children. Read More
---

---
LATEST JOB LISTINGS POSTED ON NASET
* Learning Specialist - Trinity School of Durham and Chapel Hill has an immediate need for a full-time Learning Specialist. The role of Learning Specialist is supporting students with learning differences and attention challenges by providing remediation and strategies through direct and indirect services while guiding students through the process of learning about their strengths, challenges, and giftings. To learn more - Click here???????
* Accessibility Program Manager - This person will report to the Division Director of Professional Services. The purpose of this position is to assist the Division Director with developing strategies for teachers to use in classroom settings, identifying and leading committees of STEM accessibility subject matter experts, planning outreach events and meetings and general administrative support. To learn more - Click here
* Special Education Intervention Methodology Advisor - Peace Corps Response Volunteers (PCRV) with a degree in special education, at least 2 years of experience working with children, adolescents, and young people with intellectual disabilities, and advanced Spanish skills are needed to serve in Peru as a Special Education Intervention Methodology Advisor for Residential Care Centers (CAR) in the Unit of Services for the Protection of People with Disabilities (USPPD). To learn more - Click here
* Special Education Teacher - Wilmington, DE - The Invo-Progressus Team has incredible opportunities for Special Education Teachers...or, as we like to call them, Superheroes. If you use your super powers to help ensure that children have access to the best education possible in the least restrictive environment, we would love for you to join the Invo-Progressus team! We are currently seeking full-time Teachers with a Certification in Special Education in Wilmington, DE to provide services during the 2019-2020 School Year. Call 800-892-0640 today to speak with a dedicated Career Services Manager! To learn more - Click here
* Special Education Teacher - Philadelphia, PA - The Invo-Progressus Team has incredible opportunities for Special Education Teachers...or, as we like to call them, Superheroes. If you use your super powers to help ensure that children have access to the best education possible in the least restrictive environment, we would love for you to join the Invo-Progressus team! We are currently seeking full-time Special Education Teachers in Philadelphia, PA for the 2019-2020 School Year. Call 800-892-0640 today to speak with a dedicated Career Services Manager! To learn more - Click here
* Special Education Teacher - Bartow, FL - The Invo-Progressus Team has incredible opportunities for Special Education Teachers...or, as we like to call them, Superheroes. If you use your super powers to help ensure that children have access to the best education possible. To learn more - Click here
* Special Education Teacher - Wake up every morning knowing you have the power and the tools to change lives. EBS is the employer of choice for special education teachers who truly want to help children learn, evolve, and grow. Join us, and we'll give you everything you need to fuel your passion as a special education teacher. To learn more - Click here
* Special Education Teacher - Newark Board of Education (NBOE) is now accepting applications for Special Education Teachers for the 2019-20 school year. Certified teachers, career changers, and recent graduates should apply today to be considered. Completing the central application will give principals the ability to access your resume and invite you to interview for open positions in your subject area. To learn more - Click here
* Special Education Teacher, Teaching Assistant - The California Montessori Project seeks both Special Education Teachers and Special Education Teaching Assistants. These postions are available at multiple locations in California. To learn more - Click here
* Math and Science Teacher - The Katherine Thomas School in Rockville, MD seeks to hire full-time high school Special Education Math and Science teachers for 2019/2020 school year. Responsibilities include: implement content area curricula, provide necessary accommodations to meet individual, group, and program needs, write and implement IEPs, create a supportive learning environment, implement Positive Behavior Interventions and Supports (PBIS) and create partnerships with parents and The Katherine Thomas High School Community. To learn more - Click here
* Chief Clinical Officer- Criterion Child Enrichment is conducting a search for a Chief Clinical Officer (CCO). Founded in 1985 as a not-for-profit organization, Criterion has served families for over 30 years and is a leading provider of early childhood education and early intervention services in Massachusetts. Each year the agency serves over 7000 families with a staff of over 400 through a program network that extends throughout the Commonwealth of Massachusetts. To learn more - Click here
* Early Childhood Educational Diagnostician/Assessor - is responsible for accurately assessing a child's needs after s/he is referred to Early Stages through the administration of the appropriate screenings and educational assessments. The Coordinator functions as part of a multi-disciplinary team that collaborates to determine eligibility for special education services and is responsible for leading the team's collaboration and composing IEPs for children with special needs. To learn more- Click here
If you are an Employer looking for excellent special education staff - Click here for more information
---
Food For Thought..........
If you had started doing anything two weeks ago, by today you would have been two weeks better at it.
John Mayer
---