Week in Review - August 23, 2019


NASET
WEEK IN REVIEW
National Association of Special Education Teachers
August 23, 2019 Vol 15 Issue #35
---

---
Dear NASET Members and Guests,

Welcome to NASET's WEEK in REVIEW. Here, we provide you with the latest publications fromNASET to read and or download, as well as some of the most interesting articles that have happened this week in the field of special education. We hope you enjoy this publication. Feel free to send us articles for this publication or let us know your thoughts about the WEEK in REVIEW at news@naset.org. Have a great weekend.

Sincerely,
---
NEW THIS WEEK ON NASET
NASET's Classroom Management Series
"How Am I Doing?" Teaching Children with
Emotional-Behavioral Disorders to Self-Manage Their Behaviors
---
Relying on external supports to shape the behaviors of students with emotional/behavioral disorders (EBD) is risky as these classroom supports may not generalize to internal strategies that students can use independently in the community. Two special educators approached building self-determination skills in their students with EBD from different perspectives: applied behavior analysis and sensorimotor regulation. Despite different approaches, each teacher employed consistency of language, explicit instruction, and empowering students to engage in self-management. The teachers observed that after students learned to self-manage, they did so with increasing success, resulting in fewer incidences of antisocial or unproductive behavior. The strategies each teacher used are described, emphasizing practices that both used so that other special educators may follow their examples. This article was written by Lael Tensfeldt, M.A., Amory Verroulx, M.A., BCBA, and Jennifer N. Mahdavi, Ph.D, BCBA-D. And published in the Fall, 2018 edition of JAASEP. To Access Article
---
Impulsive Behavior Linked to Sleep and Screen Time
A paper published today in Pediatrics suggests that children and youth who do not sleep enough and use screens more than recommended are more likely to act impulsively and make poorer decisions. The findings come from the globally recognized Healthy Active Living and Obesity Research Group (HALO) at the CHEO Research Institute in Ottawa. "Impulsive behavior is associated with numerous mental health and addiction problems, including eating disorders, behavioral addictions and substance abuse," said Dr. Michelle Guerrero, lead author and postdoctoral fellow at the CHEO Research Institute and the University of Ottawa. "This study shows the importance of especially paying attention to sleep and recreational screen time, and reinforces the Canadian 24-Hour Movement Guidelines for Children and Youth. When kids follow these recommendations, they are more likely to make better decisions and act less rashly than those who do not meet the guidelines." Read More
---
Birth Defects Associated with Zika Virus Infection May Depend on Mother's Immune Response
New research led by scientists at The Rockefeller University in New York may help explain why Zika virus infection causes birth defects in some children but not others. The study, which will be published August 14 in the Journal of Experimental Medicine, suggests that the risk of developing an abnormally small head (microcephaly) depends on the types of antibody produced by pregnant mothers in response to Zika infection. The Zika virus is spread by mosquitoes in tropical and subtropical regions, and, in most adults, the symptoms of infection are fairly mild. But the widespread Zika outbreak in Brazil in 2015-2016 revealed that infection during pregnancy can cause a wide range of fetal abnormalities, with microcephaly occurring in around 5% of live births by Zika-infected mothers. Read More
---
Government Report Finds Living Centers for People with Disabilities Have Not Conducted Inspections in Years
Earlier this month, U.S. Department of Health and Human Services (HHS) of the Office of Inspector General (OIG) released a report that reveals that the Administration for Community Living (ACL) has not conducted its required oversight of independent living programs for the last five years. Americans with disabilities often face severe obstacles in life, such as getting a job, finding adequate transportation methods and living independently at home. Therefore, these independent living service programs play an integral role in bridging the gap between the inaccessibility of society and the livelihoods of people with disabilities. If the systems that are supposed to support them do not do their due diligence, then this already disadvantaged population is left even more vulnerable. Read More
---
How Empowered 'DuckTales' Character Inspires Young Girls, Children with Disabilities
"DuckTales" executive producer Matt Youngberg was recently told a story that he said was life changing. When the accomplished showrunner and his co-producer, Francisco Angones, decided to bring the famed Disney show back to TV, they knew they wanted to not only introduce Della Duck but build out her epic backstory. Della is not only mom to Huey, Dewey and Louie, but she's an empowering presence for young girls, and she also just happens to be an amputee. After working with the Amputee Coalition to make sure they got the character right, one of the men they worked with most had a special experience with his grandchildren. Read More
---

---
TRIVIA QUESTION OF THE WEEK
Congratulations to: Susan Avery, Velma Brockman, Tracey Christilles, Wanda Routier, Jennifer Buteau, Joanna Blau, Patsy Ray, Diane Campbell-Mitchell, Melody Owens, Karen Frantz-Fry, Raynelle Lanier, Cindi Maurice, Jen Womble-Ericson, and Amy Ross Bradl who all knew the answer to last week's trivia question:
The "no reentry" rule that's applied at most major venues can make a family coping with sensory needs think twice about whether they go to an event like a professional football game. This NFL football team has built a sensory room at their stadium so those fans don't have to feel left out. The NFL team is the first NFL franchise to open a sensory room, constructed in the off season, exclusively for fans with autism or sensory challenges who might need to decompress from all the excitement and noise happening out by the field. What is the NFL team?
Answer: THE PHILADELPHIA EAGLES
This Week's Trivia Question:
FILL IN THE BLANK: ________ refers to how occupational therapy, physical therapy and speech-language pathology professionals use evidence-based practice and clinical reasoning in the purposeful manipulation of equine movement as a therapy tool to engage sensory, neuromotor and cognitive systems to promote functional outcomes. Or more simply stated, it is the use of horseback riding as a therapeutic or rehabilitative treatment, especially as a means of improving coordination, balance, and strength.
If you know the answer to this week's trivia questions, email it to us at contactus@naset.org by August 26, 2019. If you are correct, you will be acknowledged in next week's NASET's Week in Review
---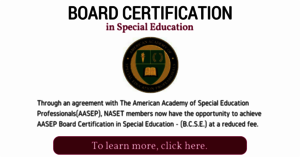 ---
Ensuring Quality Health Care for Those with Intellectual Disabilities
The last half century has seen unprecedented progress in the U.S. medical system. Countless genetic mutations have been identified, and scores of formerly fatal illnesses have been eliminated or significantly lessened thanks to unrelenting scientific breakthroughs. The average life expectancy of the American citizen has risen roughly nine years, in part due to new technology, expanded care options and personal commitments to improving health and wellness. While the future of medicine is bright, and our children will live longer than ever before, we are not doing all we can to ensure quality care for everyone in our society. Health issues, and issues of health care access and disparity, continue for certain demographics in America-including one group that has historically been, and continues to be, unfairly left behind: people with intellectual disabilities and autism. Read More
---
Adolescence Is Prime Time for Closing Opportunity Gap
A new research project has suggested that the dramatic changes that take place in the brains of young people offer "unique opportunities for positive, life-shaping development and for recovering from past adversity." For that to happen, however, the country also needs to address inequities in education, healthcare and other areas "that undermine the well-being of many adolescents and leave them less able to take advantage of the promise offered by this stage of life." People aged 10 to 25 make up almost a fourth of the U.S. population. As youth move through these ages, the connections between brain regions strengthen and become more efficient while unused connections "are pruned away." The brains of young people are adaptable and also become more "specialized," based on what demands are placed on them by their environments, such as learning opportunities at school and social interactions. Read More
---

---
Four (4) New Studies Bolster the Case: More Money for Schools Helps Low-Income Students
Does money matter in education? The answer is increasingly clear. A 2018 overview of the research on education spending found that more money consistently meant better outcomes for students - higher test scores, higher graduation rates, and sometimes even higher wages as adults. It was enough for Northwestern economist Kirabo Jackson to say the question was "essentially settled." Since then, the research hits have just kept on coming. Four new studies from different parts of the country have come to similar conclusions. In Texas and in Wisconsin, researchers found that spending more translated to higher test scores and boosted college enrollment. Two other studies - one looking at California and another looking across seven states- found that spending more money didn't affect test scores in more affluent areas, but did boost test scores in higher-poverty districts. "All four studies find that increased school spending improves student outcomes," said Jackson. Read More
---
The Problems with Prenatal Testing for Autism
When Maureen Bennie's son, Marc, was 10 months old, he started missing developmental milestones. He had had feeding problems since birth and developed a sleep disorder - and Bennie quickly grew concerned. "I had friends who had children around the same time," she says. "He really was a very, very different baby in all regards." Bennie took Marc to see a doctor but did not come home with a clear diagnosis. And when she got pregnant again when Marc was 17 months old, it didn't cross her mind that the child she was carrying might face similar challenges. Marc's autism diagnosis was confirmed when he was almost 3. His baby sister, Julia, was diagnosed about a year later at 23 months. "You just can't believe it's happening the second time around. You think: what are the chances?" Read More
---
Scientists Uncover More Autism Genes
In a finding that underscores the major role genetics plays in autism risk, researchers report they have identified 16 new genes linked to the developmental disorder. The investigators conducted genetic analyses of 2,300 people from nearly 500 families with at least two children with autism. Of the children in the study, 960 had autism and 217 did not. The researchers pinpointed 69 genes that were associated with an increased risk of autism, 16 of which had not previously been linked to the disorder. The team also found several hundred genes they suspect may increase the risk of autism based on their proximity to genes previously identified with an increased risk, and also identified several new biological pathways not previously identified in autism research. The findings improve understanding of how genetic variants or mutations are passed from parents to children with autism, said co-lead author Elizabeth Ruzzo, a postdoctoral scholar at the University of California, Los Angeles (UCLA). Read More
---
ADHD Meds May Alter Boys' Brains
One of the most popular and effective medications used to treat attention-deficit/hyperactivity disorder (ADHD) appears to alter the brains of boys with the disorder, a new study shows. While the researchers couldn't say for certain whether the changes were good or bad, one ADHD expert thinks the findings suggest the changes help young males with the disorder. For the study, investigators evaluated groups of boys and young adult men with ADHD who had never taken methylphenidate (sold under the brand names Ritalin and Concerta). The Dutch researchers found that, among the boys, taking the drug increased the brain's white matter. White matter is key to learning and other brain functions, including coordinating communication between different regions of the brain. Read More
---
Early Education Setback for Summer Premature Births
Children born as little as three weeks premature, who consequently fall into an earlier school year are more likely to experience significant setbacks in their education after their first year of school, according to new research published today in the journal Archives of Disease in Childhood. Previous research has already shown that children born severely prematurely, more than ten weeks early, are more likely to suffer educational problems. But the new findings highlight the disadvantage children born moderate-to-late premature may face, who were thought to be at a lower risk. New research, from the University of Leeds and Born in Bradford, looked at the complex interplay between the educational disadvantage of being born moderately premature, and when during the year a child was born, to understand whether extra support might be necessary for some children. Read More
---

---
'Conversation-Based' Activities Reduce Mental Illness Stigma Among College Students
College students who participate in fun, peer-directed activities that openly and honestly address mental illness are significantly less likely to stigmatize people with these conditions, according to a new study led by researchers at Indiana University. The work, published online in the Journal of the American Academy of Child and Adolescent Psychiatry, is the first study to systematically survey a single graduating class over the course of their college careers on attitudes toward people with mental illness in conjunction with a sustained campaign on the topic. The study was led by Bernice Pescosolido, IU Distinguished Professor of Sociology and director of the Indiana Consortium for Mental Health Services Research. Specifically, the study examined the effectiveness of U Bring Change to Mind, a part of Bring Change to Mind, a national nonprofit focused on reducing the stigma associated with mental illness led by actress Glenn Close, whose sister and nephew live with mental illness. The researchers measured shifts in student attitudes over time though surveys in their freshman and junior years. Read More
---
How Back to School is Different for Families of Kids with Disabilities
By now we have all seen the ads and gone to the stores for those big savings. We may have even seen the excitement with our own family and friends. It is that time of year when so many parents are truly giddy because they are preparing to send their little ones off to school each day. They are happy to hand over the reins to their teachers and other school leadership. Numerous school activities will be revving up soon as well. Many moms and dads are looking forward to the bus pickups or the car drop off zone and having some time for themselves. However, parents of children and youth with disabilities or health care needs may be a bit anxious about sending their little ones off to school. Read More
---
Study: Athletes with ADHD May Take More Time to Recover from Concussion Symptoms
A recent study conducted by the University of South Carolina (UNC) has concluded that athletes who have been diagnosed with attention deficit hyperactivity disorder (ADHD) may be slower to recover from concussion symptoms. The UNC study examined 120 college athletes who had suffered mild traumatic brain injuries (mTBI) leading to symptoms commonly associated with concussions (headaches, light sensitivity, nausea, irritability, inability to focus). Forty of those students had diagnoses of ADHD. Half of the student athletes with ADHD were taking stimulant medications for the condition. All of the subjects were evaluated before their seasons began. The subjects were then evaluated two days after an mTBI was believed to have been sustained. The subjects' final evaluations came when they were cleared to return to playing with no restrictions. Read more
---
Honor Society for Special Education Teachers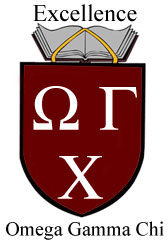 ---
Budget Cuts May Leave Thousands of Children with Special Needs without Appropriate Schooling in Israel
The Education Ministry is warning about a serious deficit in the budget for special education, which could delay the provision of services to thousands of children who have not yet been placed in an appropriate school for the new school year beginning early next month. The Finance Ministry counters that a demand for additional funding right before school starts is in violation of previous agreements and a breach of acceptable work norms. The main crisis involves children who were diagnosed with special needs relatively late in the last school year, after the Education Ministry placement committees had already completed their assignments of children for the coming year. The regular procedure in such cases is to submit a request to the exceptions committees, which meet at a later date. But as a result of the looming budget shortfalls, ministry district directors have refused to convene these committees other than in particularly urgent cases, thus denying many children the right to an appropriate educational setting or hours of help from an assistant or therapist. Read More
---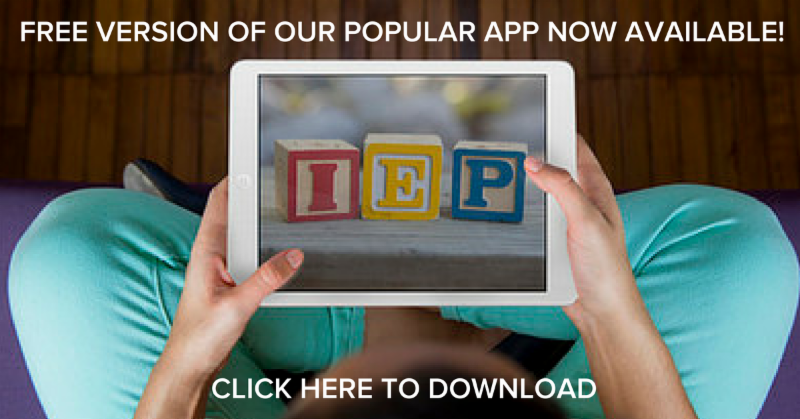 ???????
---
Eagles Become First NFL team to Open Sensory Room for Fans with Autism
The "no reentry" rule that's applied at most major venues can make a family coping with sensory needs think twice about whether they go to an event like a professional football game. The Philadelphia Eagles built a sensory room in their Lincoln Financial Field so those fans don't have to feel left out. The Eagles are the first NFL franchise to open a sensory room, constructed in the offseason, exclusively for fans with sensory challenges who might need to decompress from all the excitement and noise happening out by the field. KultureCity, a nonprofit based in Birmingham, Alabama, helped the Eagles get the stadium up to "sensory-inclusive" certification standards. The Children's Hospital of Philadelphia (CHOP), which has worked with the Eagles on autism advocacy initiatives in the past, sponsored the room. Read More
---
Acknowledging the Emotions of Parenting a Child with Disabilities
The journey of the family of someone with disabilities can be a bittersweet one. The grief cycle keeps spinning and sadness can hit out of left field, but so can joy, even at the simplest things. Through personal experience, I have learned that moments of sorrow can be balanced with times of happiness Caring for someone who has no ability to speak or communicate with words can be disheartening. When someone is unable to speak or use a communication device, it can be frustrating for both the caregiver and individual without communication skills. Looking for cues in demeanor, reading sounds such as crying or moaning and facial expression are ways to narrow the possibilities of needs unable to be expressed in a way others can understand. Happiness, of course, is easy for the caregiver to see. Seeing a smile or hearing laughter can erase the sorrow and frustration of not understanding what is wrong at other times. Read More
---

---
LATEST JOB LISTINGS POSTED ON NASET
* Accessibility Program Manager - This person will report to the Division Director of Professional Services. The purpose of this position is to assist the Division Director with developing strategies for teachers to use in classroom settings, identifying and leading committees of STEM accessibility subject matter experts, planning outreach events and meetings and general administrative support. To learn more - Click here
* Special Education Intervention Methodology Advisor - Peace Corps Response Volunteers (PCRV) with a degree in special education, at least 2 years of experience working with children, adolescents, and young people with intellectual disabilities, and advanced Spanish skills are needed to serve in Peru as a Special Education Intervention Methodology Advisor for Residential Care Centers (CAR) in the Unit of Services for the Protection of People with Disabilities (USPPD). To learn more - Click here
* Special Education Teacher - Wilmington, DE - The Invo-Progressus Team has incredible opportunities for Special Education Teachers...or, as we like to call them, Superheroes. If you use your super powers to help ensure that children have access to the best education possible in the least restrictive environment, we would love for you to join the Invo-Progressus team! We are currently seeking full-time Teachers with a Certification in Special Education in Wilmington, DE to provide services during the 2019-2020 School Year. Call 800-892-0640 today to speak with a dedicated Career Services Manager! To learn more - Click here
* Special Education Teacher - Philadelphia, PA - The Invo-Progressus Team has incredible opportunities for Special Education Teachers...or, as we like to call them, Superheroes. If you use your super powers to help ensure that children have access to the best education possible in the least restrictive environment, we would love for you to join the Invo-Progressus team! We are currently seeking full-time Special Education Teachers in Philadelphia, PA for the 2019-2020 School Year. Call 800-892-0640 today to speak with a dedicated Career Services Manager! To learn more - Click here
* Special Education Teacher - Bartow, FL - The Invo-Progressus Team has incredible opportunities for Special Education Teachers...or, as we like to call them, Superheroes. If you use your super powers to help ensure that children have access to the best education possible. To learn more - Click here
* Special Education Teacher - Wake up every morning knowing you have the power and the tools to change lives. EBS is the employer of choice for special education teachers who truly want to help children learn, evolve, and grow. Join us, and we'll give you everything you need to fuel your passion as a special education teacher. To learn more - Click here
* Special Education Teacher - Newark Board of Education (NBOE) is now accepting applications for Special Education Teachers for the 2019-20 school year. Certified teachers, career changers, and recent graduates should apply today to be considered. Completing the central application will give principals the ability to access your resume and invite you to interview for open positions in your subject area. To learn more - Click here
* Special Education Teacher, Teaching Assistant - The California Montessori Project seeks both Special Education Teachers and Special Education Teaching Assistants. These postions are available at multiple locations in California. To learn more - Click here
* Math and Science Teacher- The Katherine Thomas School in Rockville, MD seeks to hire full-time high school Special Education Math and Science teachers for 2019/2020 school year. Responsibilities include: implement content area curricula, provide necessary accommodations to meet individual, group, and program needs, write and implement IEPs, create a supportive learning environment, implement Positive Behavior Interventions and Supports (PBIS) and create partnerships with parents and The Katherine Thomas High School Community. To learn more - Click here
* Chief Clinical Officer - Criterion Child Enrichment is conducting a search for a Chief Clinical Officer (CCO). Founded in 1985 as a not-for-profit organization, Criterion has served families for over 30 years and is a leading provider of early childhood education and early intervention services in Massachusetts. Each year the agency serves over 7000 families with a staff of over 400 through a program network that extends throughout the Commonwealth of Massachusetts. To learn more - Click here
* Early Childhood Educational Diagnostician/Assessor - is responsible for accurately assessing a child's needs after s/he is referred to Early Stages through the administration of the appropriate screenings and educational assessments. The Coordinator functions as part of a multi-disciplinary team that collaborates to determine eligibility for special education services and is responsible for leading the team's collaboration and composing IEPs for children with special needs. To learn more- Click here
If you are an Employer looking for excellent special education staff - Click here for more information
---
Food For Thought..........
Let us make our future now, and let us make our dreams tomorrow's reality.
Malala Yousafzai
---