Week in Review - August 2, 2019


NASET
WEEK IN REVIEW
National Association of Special Education Teachers
August 2, 2019 Vol 15 Issue #32
---

---
Dear NASET Members and Guests,

Welcome to NASET's WEEK in REVIEW. Here, we provide you with the latest publications fromNASET to read and or download, as well as some of the most interesting articles that have happened this week in the field of special education. We hope you enjoy this publication. Feel free to send us articles for this publication or let us know your thoughts about the WEEK in REVIEW at news@naset.org. Have a great weekend.

Sincerely,
---
NEW THIS WEEK ON NASET
August 2019 - Special Educator e-Journal
Table of Contents
---
Special Education Legal Alert. By Perry A. Zirkel
Buzz from the Hub
Evaluation of "The Effects of Screen Media Content on Young Children's Executive Functioning". By Samantha Beverly
Establishing a Framework of Effective Communication with Families of Students from Diverse Cultures. By Alicyn Fifield
Impact of Disability on the Families of Special Needs Students and Advocacy. By Carolina Fonseca
Comparing: The End of Molasses Classes and Leading a Culture of Change. By Deborrah L. Griffin
Bridging the Opportunity Gap in Special Education: Mastering the Florida Alternate Achievement Standards Through the Use of General Education Resources in a 3rd-5th Grade Self-Contained Classroom for Students with Mild to Severe Intellectual Disabilities. By Marissa Desiree Pardo
The Significance and/or Effects of Parental Advocacy for Minorities and Students with Disabilities. By Loydeen Thomas
Acknowledgements
To get access to all articles: Click Here
---
Students of Color with Disabilities are Being Pushed into the School-to-Prison Pipeline, Study Finds
Exclusionary discipline practices in K-12 schools-suspension, expulsion and other disciplinary actions that take a student away from the classroom-raise the chances that a student will repeat a grade, drop out or end up in the criminal justice system. And students of color who have disabilities are disproportionately likely to face that kind of discipline. That was part of the findings of a new report released from the U.S. Commission on Civil Rights, Beyond Suspensions: Examining School Discipline Policies and Connections to the School-to-Prison Pipeline for Students of Color with Disabilities. Drawing on research and expert testimony, the report calls on schools to reform exclusionary discipline and heavy law enforcement involvement-and asks the federal government to help. "Our very strong hope is that readers of this report will take away the urgent, pressing need for addressing civil rights and nondiscrimination with respect to the imposition of discipline in schools," says Catherine Lhamon, chair of the commission, "and a recognition that students of color with disabilities are especially vulnerable." Read More
---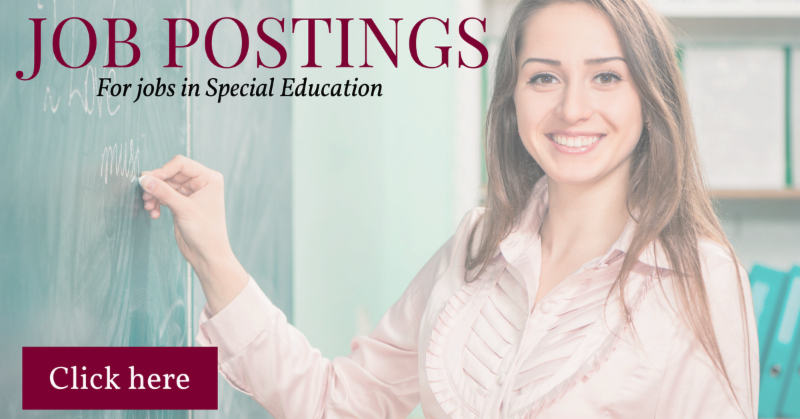 ---
Maternal Race Not a Factor for Children Experiencing a 'Language Gap'
In a first of its kind study, researchers from the University of North Carolina at Chapel Hill's Frank Porter Graham Child Development Institute evaluated the language use of black mothers in comparison with white mothers with the same education levels to measure the amount and complexity of the words they use with their infants and young children. This study resulted in the new discovery that race played no role in the amount and quality of the words they used with their children or with the language skills their children later develop. Researchers found that maternal education did play an important role in predicting the amount and quality of the mother's language use and the child's language development. This is significant because earlier studies have shown that children of parents with lower socioeconomic backgrounds and education levels have lower language skills when entering school, but those studies included parents with higher incomes who were primarily white and parents with lower incomes who were primarily black. Read More
---
The Unpopular Truth about Biases Toward People with Disabilities
Needing to ride in a wheelchair can put the brakes on myriad opportunities -- some less obvious than one might think. New research from Michigan State University sheds light on the bias people have toward people with disabilities, known as "ableism," and how it shifts over time. Contrary to popular belief, the findings suggest that biases toward people with disabilities increase with age and over time, but that people are less likely to show how they really feel publicly. "Disabilities are a sensitive, uncomfortable topic for many people to talk about. Few are willing to acknowledge a bias toward people with disabilities," said William Chopik, MSU assistant professor of psychology and senior author. "Because this is so understudied, the goal of our research was to characterize why -- and which types of -- people hold higher biases against those with disabilities." Read More
---
Strong Family Relationships May Help with Asthma Outcomes for Children
Positive family relationships might help youth to maintain good asthma management behaviors even in the face of difficult neighborhood conditions, according to a new Northwestern University study. For children with asthma, neighborhood environmental conditions -- the role of allergens and pollutants, for example -- have long been known to play an important role, but less is known about how social conditions in the neighborhood might affect children's asthma. In the study, researchers sought to test whether there are social factors that can buffer children from the negative effects of difficult neighborhood conditions, focusing on one particular factor they thought would be important in the lives of children -- whether they had positive and supportive family relationships. Read More
---
Board Certification in Special Education Available to NASET Members

Through an agreement with The American Academy of Special Education Professionals(AASEP), NASET members now have the opportunity to achieve AASEP Board Certification in Special Education - (B.C.S.E.) at a reduced fee. AASEP Board Certification in Special Education - (B.C.S.E.) is a voluntary choice on the part of the candidate. The candidate for Board Certification wishes to demonstrate a commitment to excellence to employers, peers, administrators, other professionals, and parents. From the standpoint of the Academy, board certification will demonstrate the highest professional competency in the area of special education. Board Certification in Special Educationestablishes a much needed standard for professionals, across disciplines, who work with exceptional children. Read More
---
---
TRIVIA QUESTION OF THE WEEK
This Week's Trivia Question:
In 1817, the first special education school in the United States (now called the American School for the Deaf) was established in Hartford, Connecticut. What was the name of the school?
If you know the answer to this week's trivia questions, email it to us at contactus@naset.org by August 6, 2019. If you are correct, you will be acknowledged in next week's NASET's Week in Review
---

Kids with Disabilities Can Now Get Special Halloween Costumes at Target
Parents of children with disabilities often go out of their way to make creative Halloween costumes. This year, they will have the option to buy them at a big-name store. Target's Hyde and Eek! Boutique has unveiled two Halloween costumes adapted for wheelchair users. The company hopes they'll help even more children take part in the holiday fun. One of the collection's wheelchair covers transforms the chair into a purple princess carriage. The other turns the chair into a pirate ship, complete with a Jolly Roger flag and waves for the wheels. The matching wheelchair covers are sold separately. Read More
---
A Middle-School Teacher Customizes Surfboards to Give People with Disabilities the Ride of Their Lives
Luke Alvarez has been lying to his dog. The middle-school teacher and surfboard shaper will tell Ola - his 120-pound Great Pyrenees - that he'll be gone for only a few minutes before heading to a shed behind his Tuckerton, N.J., home. There, underneath a handful of LED lights and surrounded by power tools, he loses himself for hours in his side hustle: making surfboards. Alvarez, 62, has been "shaping" boards for 40 years under the name Generic Brand Surfboards, painstakingly sanding and planing preformed polyurethane boards, or "blanks" into shortboards, funshapes, and longboards. He produces 30 to 40 boards a year inside his blue-walled Shape Shack (as he refers to his shed), selling his models for $299 to $599. Since 2015, though, he's also been donating custom-made boards for use by people with disabilities. Read More
---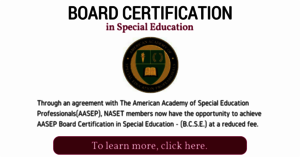 ---
Sesame Street Takes on Autism Awareness
Sesame Street is hoping parents will consider early screenings for autism. The ad campaign feature's the show's puppet with autism, Julia. The American Academy of Pediatrics recommends screening for every child at the 18- and 24-month well-child visits. According to a recent survey conducted by the ad council and autism speaks, most kids are being diagnosed between ages 4 and 5, and that age is higher for low income and minority children. Read More
---
Compensatory Strategies to Disguise Autism Spectrum Disorder May Delay Diagnosis
First scientific study of compensatory strategies-techniques to camouflage autism-finds that they have positive and negative outcomes, increasing social integration, but possibly also resulting in poor mental health for autistic people, and could be a barrier to diagnosis. For the first time, compensatory strategies used by people with autism have been investigated and collated in a qualitative study using an online survey of 136 adults, published in The Lancet Psychiatry journal. Read More
---
Experts Question Rationale for Stem Cell Trial for Autism
Hyperbaric chambers. Dietary supplements. Special diets. Dorinda Weeks' son Aaron had tried them all. Ever since Aaron was diagnosed with autism at age 4, Weeks had resisted medication and behavioral therapies supported by science in favor of alternative approaches. Aaron had repetitive behaviors such as hand-flapping, persistent gastrointestinal distress, hyperactivity and sensory sensitivities to food. And none of these treatments helped. In 2014, when Aaron was 9, Weeks decided to try a more invasive therapy. "I was at a point in my life where I just had to do something for [him]," Weeks recalls. She enrolled Aaron in a clinical trial led by a for-profit company called the Stem Cell Institute in Panama City, Panama. Read More
---
Screen Time No Child's Play
Experts are urging parents to brush up on national guidelines following a rapid rise in screen time on electronic devices for children under two. A University of Queensland study found some young children might average 50 minutes per day, where the national guidelines called for zero screen time in children under the age of two. UQ School of Public Health lead author Associate Professor Leigh Tooth said the guidelines were there to give children the best start in life. "We were surprised to see the rapid increase in screen time from the first month of infancy," Dr Tooth said. "Children are spending almost an hour per day in front of a screen before they turn one." Read More
---
The Americans with Disabilities Act at 29: A Fair Shot for Workers with Disabilities
Disability is both a cause and a consequence of economic insecurity. It can be a cause by leading to job loss and reduced earnings, barriers to education and skills development, significant additional expenses, and many other economic challenges. It can also be a consequence because poverty and economic insecurity can limit access to health care and preventive services and increase the likelihood that a person lives and works in an environment that may adversely affect their health. Poverty and disability therefore go hand in hand. Yet the intersection of disability and poverty is too rarely discussed. In fact, until recently, the U.S. Census Bureau's annual report detailing income, poverty, and health insurance coverage did not even include poverty rates for people with disabilities-despite the fact that 1 in 5 Americans live with disabilities. Read More
---

---
Teacher Incentive Programs Can Improve Student Achievement
It seems like a great idea: Pay teachers more if their students learn more. But does it work? Though teacher incentive programs are growing in popularity, no one knows for sure if they have a positive effect on student achievement, or if they are worth the extra expenditure of precious state education funds. A new study by an economist at the University of California, Riverside shows that, if properly designed, teacher incentive programs can both improve student achievement in some subjects and be cost-effective. Studies of existing and experimental teacher incentive programs have shown mixed results, raising student test scores in some cases but not in others. Researchers think the discrepancy has to do with how programs are designed. Programs that reward teachers as a group encourage free-riding and do not improve student achievement. Programs that compensate teachers individually also have little to no effect on student achievement. Read More
---
Presence of Hoarding Symptoms Does Not Negatively Impact CBT Response in Youth with OCD
Hoarding can often be a debilitating problem for adults and is often associated with poorer mental health functioning and response to treatment. For children however, that may not be the case. A new study in the Journal of the American Academy of Child and Adolescent Psychiatry (JAACAP), published by Elsevier, reveals that cognitive-behavioral therapy (CBT) used to treat obsessive-compulsive disorder (OCD) can be successful for youth with hoarding symptoms. Hoarding has historically been closely associated with OCD but is now considered in its own category in the Diagnostic and Statistical Manual of Mental Disorders (DSM-5) and is a phenomenon that is increasingly being discussed in the media. Read More
---
Study Shows Relationship Between Type of Delivery and Twins' Psychological Development
A research team of the University of Malaga (UMA) in the area of Medicine and Psychology has analyzed for the first time the effect of the type of delivery on twins' psychological development and intelligence, demonstrating that cesarean section carries an independent risk in these multiple births. "Twins are very vulnerable, since their birth frequently ends prematurely and they often present pregnancy and labor complications," says Professor of Gynecology of the UMA Ernesto González Mesa, who, based on this study, adds the possible difficulties that may derive from cesarean section, very common in multiple births. "We have verified that cesarean section becomes a risk factor to development. This is why gynecologists firmly believe in vaginal delivery benefits, and we defend the use of this surgical intervention only as an option when problems arise," says González Mesa. Read More
---
Honor Society for Special Education Teachers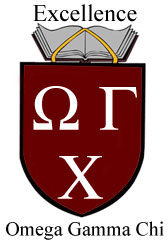 ---
How Stimulant Treatment Prevents Serious Outcomes of ADHD
An analysis of three previous studies of children and young adults with attention-deficit hyperactivity disorder (ADHD) quantifies for the first time the extent to which stimulant treatment reduces the development of mood disorders, school problems, conduct disorders, substance use disorders and other problems. The study led by Massachusetts General Hospital investigators is being published online in the Journal of Adolescent Health. "Our study documents that early treatment with stimulant medication has very strong protective effects against the development of serious, ADHD-associated functional complications like mood and anxiety disorders, conduct and oppositional defiant disorder, addictions, driving impairments and academic failure," says Joseph Biederman, MD, chief of the Pediatric Psychopharmacology and Adult ADHD Program at MGH and MassGeneral Hospital for Children. Read More
---

---
LATEST JOB LISTINGS POSTED ON NASET
* Special Education Teacher - Newark Board of Education (NBOE) is now accepting applications for Special Education Teachers for the 2019-20 school year. Certified teachers, career changers, and recent graduates should apply today to be considered. Completing the central application will give principals the ability to access your resume and invite you to interview for open positions in your subject area. To learn more - Click here
* ESE Teacher - Pasco County Schools is looking for qualified individuals to join our team in providing a world-class education to all students. This highly rewarding work assists students with Autism to gain valuable social and vocational skills, achieve academic success via access points, and prepares students for a successful life transition. To learn more - Click here
* Special Education Teacher, Teaching Assistant - The California Montessori Project seeks both Special Education Teachers and Special Education Teaching Assistants. These postions are available at multiple locations in California. To learn more - Click here
* Math and Science Teacher- The Katherine Thomas School in Rockville, MD seeks to hire full-time high school Special Education Math and Science teachers for 2019/2020 school year. Responsibilities include: implement content area curricula, provide necessary accommodations to meet individual, group, and program needs, write and implement IEPs, create a supportive learning environment, implement Positive Behavior Interventions and Supports (PBIS) and create partnerships with parents and The Katherine Thomas High School Community. To learn more - Click here
* Chief Clinical Officer- Criterion Child Enrichment is conducting a search for a Chief Clinical Officer (CCO). Founded in 1985 as a not-for-profit organization, Criterion has served families for over 30 years and is a leading provider of early childhood education and early intervention services in Massachusetts. Each year the agency serves over 7000 families with a staff of over 400 through a program network that extends throughout the Commonwealth of Massachusetts. To learn more - Click here
* Rivermont Schools - Special Education TEACHER positions available!- Now is a great time to join Rivermont Schools. Currently offering a $2,000 sign-on bonus and reimbursement of relocation expenses for Special Education Teachers! Rivermont Schools are private, nonprofit, special education day schools with campuses across Virginia. Rivermont's mission is to help students learn to manage their behaviors so they can return to their home schools, graduate and become productive citizens. To learn more - Click here
* Lead Teacher - Cupertino Power Learning Academy is a private nonprofit school dedicated to equipping students with autism to build on their strengths, overcome their challenges and reach their full potential in a safe, supportive environment. The Lead Teacher is responsible for developing and delivering student instructional plans through small group and individual instruction. Responsibilities include training and directing a team of paraprofessionals and collaborating with a variety of special education and therapeutic professionals. To learn more - Click here
* Head Teacher - Integrated nursery school in Riverdale looking for a head teacher for a Threes Class. Hours are 8:30 to 12:15 Monday through Friday. Must have certification in early childhood education and preferably a masters degree in special education (or in progress). To learn more - Click here
* Special Education Teacher -Performs responsible professional instruction to students receiving special education; develops and carries out the provisions of an
Individualized Education Program (IEP); does related work as required. Work is performed under general supervision. To learn more- Click here
* Special Education Teacher (Multiple Openings) -We are recruiting for several Special Education Teachers in Southwest Washington state for the 2019-20 school year. All positions are full time, 184 contract days, school year schedule. We provide a professional yet family-friendly work environment. To that end, our benefits are designed to meet the individual needs of our employees and their families. Full-time or part-time positions working at least 20 hours per week are eligible for our standard package of benefits. To learn more- Click here
* Director of Pupil Services and Special Education- The Delaware County Intermediate Unit (DCIU) is pleased to conduct the Director of Pupil Services and Special Education search on behalf of the Chester Upland School District (CUSD). The Director of Pupil Services and Special Education shall perform those central office duties necessary to support the overall instructional mission of the school district. Departmental responsibilities include services provided to all district buildings, hospitalization programs and other outside agencies. To learn more- Click here
* Early Childhood Educational Diagnostician/Assessor - is responsible for accurately assessing a child's needs after s/he is referred to Early Stages through the administration of the appropriate screenings and educational assessments. The Coordinator functions as part of a multi-disciplinary team that collaborates to determine eligibility for special education services and is responsible for leading the team's collaboration and composing IEPs for children with special needs. To learn more- Click here
* Special Education Teacher - Chicago, IL - The Invo-Progressus Team has incredible opportunities for Special Education Teachers...or, as we like to call them, Superheroes. If you use your super powers to help ensure that children have access to the best education possible in the least restrictive environment, we would love for you to join the Invo-Progressus team! To learn more - Click here
* Special Education Teacher - Wilmington, DE - We are currently seeking full-time Teachers with a Certification in Special Education in Wilmington, DE to provide services during the 2019-2020 School Year. The Invo-Progressus Team has incredible opportunities for Special Education Teachers...or, as we like to call them, Superheroes. To learn more - Click here
* Special Education Teacher - Philadelphia, PA - The Invo-Progressus Team has incredible opportunities for Special Education Teachers...or, as we like to call them, Superheroes. If you use your super powers to help ensure that children have access to the best education possible in the least restrictive environment, we would love for you to join the Invo-Progressus team! To learn more - Click here
* Special Education Teacher - Desert Choice Schools is looking for a Special Education Teacher or Teacher Intern at multiple locations including Buckeye, AZ - Tempe, AZ - Phoenix, AZ - San Tan Valley, AZ - Queens Creek, AZ and Yuma, AZ for the 2019/2020 school year. Being a special educator with Desert Choice Schools is unlike any other opportunity. To learn more - Click here
If you are an Employer looking for excellent special education staff - Click here for more information
---
Food For Thought..........
The greatest bridge you can cross in life is the one that leads to your destiny.
Matshona Dhliwayo
---