Week in Review - August 16, 2019


NASET
WEEK IN REVIEW
National Association of Special Education Teachers
August 16, 2019 Vol 15 Issue #34
---

---
Dear NASET Members and Guests,

Welcome to NASET's WEEK in REVIEW. Here, we provide you with the latest publications fromNASET to read and or download, as well as some of the most interesting articles that have happened this week in the field of special education. We hope you enjoy this publication. Feel free to send us articles for this publication or let us know your thoughts about the WEEK in REVIEW at news@naset.org. Have a great weekend.

Sincerely,
---
NEW THIS WEEK ON NASET
NASET's Practical Teacher
Parental Involvement within Culturally and Linguistically Diverse Families:
Misconceptions, Barriers, and Implications
---
This issue of NASET's Practical Teacher was written by Natasha Quesada. Parental involvement is considered to be one of the strongest predictors of student achievement and success. Culturally and linguistically diverse families, specifically, those of English learners (ELs) are perceived to have low parental involvement in school and subsequently, ELs demonstrate lower academic achievement compared to English proficient students. This literature review seeks to find implications for schools and teachers to increase parental involvement by clarifying misconceptions, reducing barriers, and creating a productive collaboration between schools and families. Read More
---
Chicago Public Schools Teacher Shortage Hits Black and Special Needs Students Hardest
Each year, hundreds of Chicago Public Schools are having to make do without teachers and substitutes because of a teacher shortage. Many schools have had open vacancies for a year or more, including those for special education teachers. But according to new reporting from WBEZ, that shortfall does not impact all schools and students equally. Education reporter Sarah Karp and her colleague Paula Friedrich found that schools serving low-income and black students were often the hardest hit and were twice as likely to have a teacher vacancy for an entire year. Majority-white schools had no yearlong vacancies. Some students with learning disabilities had no special education teacher for two years and across CPS, some 100 special education positions remained open for an entire year. Read More
---
Children, Adults with Disabilities Reach New Horizons with Hippotherapy
Head down Abbott Road to Ruth Arcane Park, and you'll likely come across the William C. Chamberlin Equestrian Center, which houses outdoor arenas used for the many equestrian programs and events that happen in Anchorage each summer. Hidden in a corner of the campus, however, is the EATA-Mabry Arena, a place where kids and adults alike become part of Equine Assisted Therapy Alaska, the local non-profit dedicated to providing people with disabilities a lifelong learning opportunity through horseback riding. "I don't know how to explain," said Jane Call, Head Therapist for EATA. "I just love this and love my kids." For the adults and kids working with EATA, physical and emotional growth are cultivated through horsemanship. Read More
---
Advocates Blast 'Alarming' Suspension Practices at Public Schools
Civil rights and disabled rights advocates Monday called on the state Education Department to change its suspension practices, saying students with disabilities and Native Hawaiian and Pacific Islander students are being disproportionately punished. Last week, the Hawaii Disabilities Rights Center filed a complaint with the U.S. Department of Education's Office of Civil Rights, calling for an investigation. The ACLU of Hawaii followed that up on Monday with letters to principals and area superintendents, asking them to seek alternatives to suspensions. "The statistics are pretty alarming that kids in Hawaii with disabilities are suspended at twice the length of time as kids on the mainland," said Louis Erteschik, Hawaii Disability Rights Center executive director. Read More
---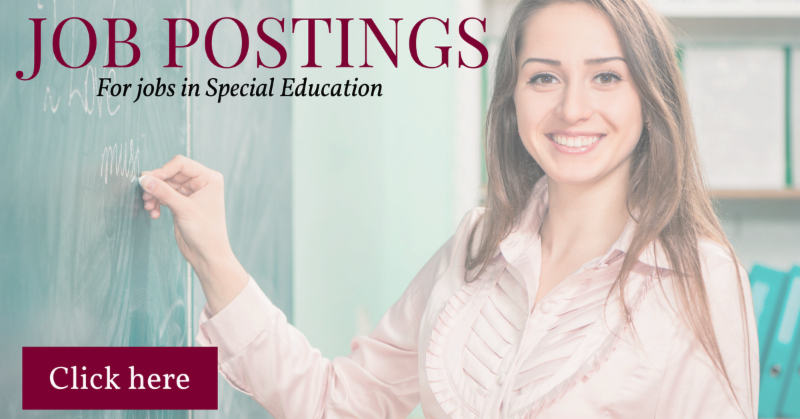 ---
Opioid Aftershock: Kentucky Kids Born Drug-Exposed Entering School, Special Education Sees Jump
Letcher County Special Education Director Regina Brown said her district has more pre-school students this year with special education needs than without - a sharp and unprecedented uptick that's reflected across the state, and many, including Brown, surmise early opioid exposure is to blame. "We do have students that are enrolling in our school system, and so do every other school system across the state, that have kids ... with significant developmental delays," Brown, who has taught for 31 years, said this week. Tremors wrought by the opioid epidemic, including a hike in substance use disorder among pregnant mothers and a subsequent uptrend in rates of Neonatal Abstinence Syndrome, "directly correlates with the increase in disabilities," she believes. Director of Advocacy for the Kentucky School Board Association Eric Kennedy agrees. Teachers across Kentucky "are seeing the... first generation[s] of children enter our schools in Kentucky in kindergarten, first grade that were born with essentially drugs in their system, that were born with that neonatal abstinence syndrome," he said. Read More
---
Major Changes in IEP Diagnosis and Classification for Children with Disabilities Proposed by NASET
The National Association of Special Education Teachers (NASET) is proposing major changes to the existing system in which children with disabilities are diagnosed and classified on EPs (Individual Educational Programs). This new system will provide all professionals working in the field of special education, college students preparing to work with children with special needs, administrators, college professors, parents, and students with disabilities the information necessary to adequately determine the most comprehensive, detailed, and precise diagnoses of disabilities or disorders seen in infants, toddlers, children, and adolescents, particularly in the educational environment. Read More
---
One Therapy Bests Others at Motivating Kids with Autism to Speak, Study Finds
Pivotal response treatment involving parents works better than other existing therapies at motivating children with autism and significant speech delays to talk, according to the results of a large study by researchers at the Stanford University School of Medicine. Because children with autism are less socially motivated than typically developing children, parents' instincts about how to engage them often don't succeed, said Grace Gengoux, PhD, clinical associate professor of psychiatry and behavioral sciences. PRT gives parents a way to breach this barrier. "We were teaching parents how to set up situations where their child would be motivated to communicate," Gengoux said. "The results of our study are exciting because we found that children in the PRT group improved not just in their communication skills, but also in their broader social abilities." Read More
---
Board Certification in Special Education Available to NASET Members

Through an agreement with The American Academy of Special Education Professionals(AASEP), NASET members now have the opportunity to achieve AASEP Board Certification in Special Education - (B.C.S.E.) at a reduced fee. AASEP Board Certification in Special Education - (B.C.S.E.) is a voluntary choice on the part of the candidate. The candidate for Board Certification wishes to demonstrate a commitment to excellence to employers, peers, administrators, other professionals, and parents. From the standpoint of the Academy, board certification will demonstrate the highest professional competency in the area of special education. Board Certification in Special Educationestablishes a much needed standard for professionals, across disciplines, who work with exceptional children. Read More
---
---
TRIVIA QUESTION OF THE WEEK
Congratulations to: Jennifer Womble-Ericson, Latorrya Buie, Jennifer Buteau, Joanna Blau, Cindi Maurice, Zenaida Lemus, Rosemary Duffy, Kathi Handi, Raynelle Lanier, Olivia Strozier, Heather Craddock, Patsy Ray, and Amy Ross Bradl who all knew the answer to last week's trivia question:
Parents of children with disabilities often go out of their way to make creative Halloween costumes. This year, they will have the option to buy them at a big-name store. This company's Hyde and Eek! Boutique has unveiled two Halloween costumes adapted for wheelchair users. The company hopes they'll help even more children take part in the holiday fun. One of the collection's wheelchair covers transforms the chair into a purple princess carriage. The other turns the chair into a pirate ship, complete with a Jolly Roger flag and waves for the wheels. What is the name of the company?
Answer: TARGET
This Week's Trivia Question:
The "no reentry" rule that's applied at most major venues can make a family coping with sensory needs think twice about whether they go to an event like a professional football game. This NFL football team has built a sensory room at their stadium so those fans don't have to feel left out. The NFL team is the first NFL franchise to open a sensory room, constructed in the off season, exclusively for fans with autism or sensory challenges who might need to decompress from all the excitement and noise happening out by the field. What is the NFL team?
If you know the answer to this week's trivia questions, email it to us at contactus@naset.org by August 19, 2019. If you are correct, you will be acknowledged in next week's NASET's Week in Review
---
'This Is My Spot': D.C. Gallery Helps Artists with Disabilities Sell Their Work
Vanessa Monroe sits at a desk in a light-filled art studio. She's working intently on a brightly colored painting. "It's my safari," she says to a visitor. She points out a giraffe, a panther, a zebra and a warthog that she'd painted with thick black lines. Monroe, 54, is one of 40 resident artists at Art Enables, a nonprofit gallery and job training program for artists with intellectual disabilities. She's been coming to its headquarters in D.C.'s Brookland neighborhood five days a week for the past 15 years. Her preferred media are watercolors and acrylics. All around her, artists with different disabilities and skill levels are drawing, painting and chatting with one another. Their art hangs in frames on the walls; two gallery spaces downstairs display even more. Each piece has a price tag on it. Read More
---
Autistic Women Twice as Likely as Autistic Men to Attempt Suicide
People on the spectrum, and girls and women in particular, are at high risk of suicide, according to the largest study yet to analyze suicidal behaviors in autistic people. The study is the first one large enough to analyze suicide data for autistic people by sex, intelligence and the presence of other conditions. Even in the general population, women tend to attempt suicide more often than men - but this sex difference is more pronounced among those with autism, the study found. Autistic women who also have ADHD may be at particularly high risk: One in five attempts suicide, compared with about 1 in 11 men with both conditions. Among autistic people with intellectual disability, 1 in 13 women attempts suicide, compared with 1 in 20 men. Read More
---
The Growing Trend of Emotional Support Animals
A dog in the grocery store; a cat in the cabin of an airplane; a bird in a coffee shop -- companion creatures labelled as Emotional Support Animals (ESAs) are showing up more and more in places previously understood to be animal-free. It's part of a growing trend which includes "certifying" animals to provide emotional assistance to a person with a diagnosable mental condition or emotional disorder. Jeffrey Younggren, a forensic psychologist and clinical professor at The University of New Mexico's Department of Psychiatry and Behavioral Sciences, recognized the growing trend presents an ethical challenge for therapists asked to certify emotional support animals for their patients. "Emotional Support Animal Assessments: Toward a Standard and Comprehensive Model for Mental Health Professionals" outlines the ethical challenge and offers possible solutions to better serve both people who feel they need ESAs and those who must comply with the animals such as landlords and airlines. Read More
---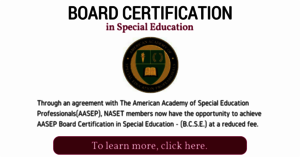 ---
Thyroid Screening May Not be Needed in all Youth with Psychiatric Disorders
A new study from researchers at the University of Cincinnati (UC) and Cincinnati Children's looks at the prevalence of abnormal thyroid function in youth with severe mood and anxiety disorder. It is the largest study to date of this population and will help mental health professionals better understand the predictors of abnormal thyroid function, like weight gain, family history or treatment with certain medications. "I was interested in devising this study because I wanted to better understand any relationship between the physical illness and mood disorder," says Marissa Luft, a third-year medical student at UC, and lead author on the study. Read More
---
ADA's Anniversary Brings New Perspectives on the Future of Disability Inclusion
Last month marked the 29th Anniversary of the Americans with Disabilities Act (ADA), and as the nation approaches three decades of disability rights, several groups are talking about what still needs to be done. One of those groups is Melwood, a local nonprofit advocacy leader that employs more than 1,000 people with disabilities, has a special history with the ADA and a unique perspective on its future. In 1990, Melwood leaders joined their Congressman, ADA sponsor Steny Hoyer, at the White House to witness the signing. They knew it was a watershed moment for those with disabilities - or as Melwood says "people of differing abilities"- because they believe the focus should always be on a person's unique abilities and potential. Read More
---
Prenatal Parental Stress linked to Behavior Problems in Toddlers
Expectant parents' emotional struggles predict emotional and behavioral problems in 2-year-olds, new research shows. The same study reveals, for the first time, that couple conflict helps explain emotional problems in very young children. The team of researchers -- from the Universities of Cambridge, Birmingham, New York and Leiden -- say their findings highlight a pressing need for greater support for couples before, during and after pregnancy to improve outcomes for children. The study is the first to examine the influence of both mothers' and fathers' wellbeing before and after birth on children's adjustment at 14 and 24 months of age. Lead author, Professor Claire Hughes from Cambridge's Centre for Family Research, said: "For too long, the experiences of first-time dads has either been side-lined or treated in isolation from that of mums. This needs to change because difficulties in children's early relationships with both mothers and fathers can have long-term effects. Read More
---
Multiple Genes Affect Risk of Asthma, Hay Fever and Eczema
In a new study from SciLifeLab at Uppsala University, researchers have found a total of 141 regions (genes) in our genetic material that largely explain the genetic risk underlying asthma, hay fever and eczema. As many as 41 of the genes identified have not previously been linked to an elevated risk for these diseases. The results are published in the scientific journal Human Molecular Genetics. The risk of developing asthma, hay fever or eczema is affected by genes, environment and lifestyle factors. Many patients diagnosed with one of these diseases also develop the other two at some stage in life. Although previous studies have found many genes that exert an effect on these diseases, research have been unable to explain the whole genetic background to the origin of asthma, hay fever and eczema. Read More
---
Warning to Adults: Children Notice Everything
Adults are really good at paying attention only to what you tell them to -- but children don't ignore anything. That difference can actually help children do better than adults in some learning situations, a new study suggests. Researchers surprised adults and 4- and 5-year-old children participating in the study by making information that was irrelevant at the beginning of the experiment suddenly important for a task they had to complete. "Adults had a hard time readjusting because they didn't learn the information they thought wouldn't be important," said Vladimir Sloutsky, co-author of the study and professor of psychology at The Ohio State University. Read More
---

---
Special Blend: Run by New Orleans Students with Disabilities, rOAst Serves Up Hope - and Great Coffee
Things have gotten decidedly upscale at the little coffee shop located in George Washington Carver High School, starting with the name. tOAsty's - motto: "We just want to warm you up!" - has been rebranded as rOAst. The conceit common to both names, the capital O-A combination, is the school's shorthand for Opportunities Academy, the student program that runs the New Orleans coffee shop. OA was launched three years ago by Louisiana's Collegiate Academies network of schools as a way of serving special education students who need transition services, the legally mandated programming that helps prepare 18- to 21-year-olds with disabilities for life after high school. Talk of college is present in virtually every aspect of the culture in Collegiate's schools, and a staff member thought to create a transition program that looked as much like college as possible. Read More
---
Moving Beyond Mind-Controlled Limbs to Prosthetics That Can Actually 'Feel'
Brain-machine interface enthusiasts often gush about "closing the loop" It's for good reason. On the implant level, it means engineering smarter probes that only activate when they detect faulty electrical signals in brain circuits. Elon Musk's Neuralink-among other players-are readily pursuing these bi-directional implants that both measure and zap the brain. But to scientists laboring to restore functionality to paralyzed patients or amputees, "closing the loop" has broader connotations. Building smart mind-controlled robotic limbs isn't enough; the next frontier is restoring sensation in offline body parts. To truly meld biology with machine, the robotic appendage has to "feel one" with the body. This month, two studies from Science Robotics describe complementary ways forward. In one, scientists from the University of Utah paired a state-of-the-art robotic arm-the DEKA LUKE-with electrically stimulating remaining nerves above the attachment point. Using artificial zaps to mimic the skin's natural response patterns to touch, the team dramatically increased the patient's ability to identify objects. Without much training, he could easily discriminate between the small and large and the soft and hard while blindfolded and wearing headphones. Read More
---
In Japan, Gyms for People with Disabilities Gain Traction
A little more than a year remains before the start of the Tokyo Paralympics, and sports facilities for persons with disabilities are being built across Japan and competitions being held for para athletes. The Paralympics are expected to enhance the visibility of sports for persons with disabilities and help improve their business viability. In March, "i-Self Workout," a training gym for wheelchair users, opened in Koto Ward, Tokyo. J-Workout, the company that operates the gym, imported five kinds of equipment from South Korea designed to help users train their upper body and trunk while seated in a wheelchair. The enrollment fee is ¥5,000 with membership costing ¥6,800 per month for weekday use - roughly the same as a gym membership for able-bodied people. Read More
---
Honor Society for Special Education Teachers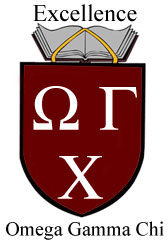 ---
Stickers for Individuals with Disabilities or Impairments Being Used to Help First Responders
Sioux City Police Department and Fire and Rescue have developed a new program in Sioux City to help those with disabilities or impairments communicate with first responders. Thanks to an idea proposed by police officer Donette Sassman, the Sioux City Police Department and Sioux City Fire and Rescue are distributing stickers that can be placed on car or house windows. The stickers are used to warn first responders about individuals with a disability or other challenges, such as deafness, Alzheimer's, dementia, diabetes, and autism or special needs. The police department says officers are already trained to communicate with different types of people, and these stickers can help to identify them. Read More
---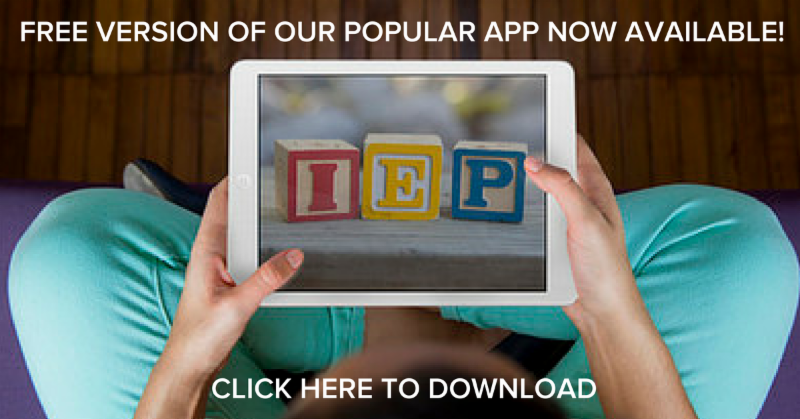 ---
Grant to Study Sexual Assault Among People with Intellectual, Developmental Disabilities
People with intellectual or developmental disabilities are seven times as likely to be victims of sexual assault, according to an NPR/Justice Department Study. But there isn't a lot of research about what happens after a person reports a sexual assault. But that is starting to change. It's something we don't like to think about, that some of our most vulnerable citizens are frequently victims of sexual assault. Erica McFadden is the executive director of the Arizona Developmental Disabilities Planning Council. Her organization recently awarded a grant to a group of researchers to find out if existing policies work when it comes to reporting and preventing sexual assault "But yet we as the public and as people with disabilities don't really know if it's addressing the issues that we're facing," she said. "We don't have the stories to see if that's really happening on the ground. So hopefully it will reconcile what's being stated what happening versus what's really happening." Read More
---

---
LATEST JOB LISTINGS POSTED ON NASET
* Special Education Intervention Methodology Advisor - Peace Corps Response Volunteers (PCRV) with a degree in special education, at least 2 years of experience working with children, adolescents, and young people with intellectual disabilities, and advanced Spanish skills are needed to serve in Peru as a Special Education Intervention Methodology Advisor for Residential Care Centers (CAR) in the Unit of Services for the Protection of People with Disabilities (USPPD). To learn more - Click here
* Special Education Teacher - Wilmington, DE - The Invo-Progressus Team has incredible opportunities for Special Education Teachers...or, as we like to call them, Superheroes. If you use your super powers to help ensure that children have access to the best education possible in the least restrictive environment, we would love for you to join the Invo-Progressus team! We are currently seeking full-time Teachers with a Certification in Special Education in Wilmington, DE to provide services during the 2019-2020 School Year. Call 800-892-0640 today to speak with a dedicated Career Services Manager! To learn more - Click here
* Special Education Teacher - Philadelphia, PA - The Invo-Progressus Team has incredible opportunities for Special Education Teachers...or, as we like to call them, Superheroes. If you use your super powers to help ensure that children have access to the best education possible in the least restrictive environment, we would love for you to join the Invo-Progressus team! We are currently seeking full-time Special Education Teachers in Philadelphia, PA for the 2019-2020 School Year. Call 800-892-0640 today to speak with a dedicated Career Services Manager! To learn more - Click here
* Special Education Teacher - Bartow, FL - The Invo-Progressus Team has incredible opportunities for Special Education Teachers...or, as we like to call them, Superheroes. If you use your super powers to help ensure that children have access to the best education possible. To learn more - Click here
* Special Education Teacher - Wake up every morning knowing you have the power and the tools to change lives. EBS is the employer of choice for special education teachers who truly want to help children learn, evolve, and grow. Join us, and we'll give you everything you need to fuel your passion as a special education teacher. To learn more - Click here
* Special Education Teacher - Newark Board of Education (NBOE) is now accepting applications for Special Education Teachers for the 2019-20 school year. Certified teachers, career changers, and recent graduates should apply today to be considered. Completing the central application will give principals the ability to access your resume and invite you to interview for open positions in your subject area. To learn more - Click here
* ESE Teacher - Pasco County Schools is looking for qualified individuals to join our team in providing a world-class education to all students. This highly rewarding work assists students with Autism to gain valuable social and vocational skills, achieve academic success via access points, and prepares students for a successful life transition. To learn more - Click here
* Special Education Teacher, Teaching Assistant - The California Montessori Project seeks both Special Education Teachers and Special Education Teaching Assistants. These postions are available at multiple locations in California. To learn more - Click here
* Math and Science Teacher- The Katherine Thomas School in Rockville, MD seeks to hire full-time high school Special Education Math and Science teachers for 2019/2020 school year. Responsibilities include: implement content area curricula, provide necessary accommodations to meet individual, group, and program needs, write and implement IEPs, create a supportive learning environment, implement Positive Behavior Interventions and Supports (PBIS) and create partnerships with parents and The Katherine Thomas High School Community. To learn more - Click here
* Chief Clinical Officer- Criterion Child Enrichment is conducting a search for a Chief Clinical Officer (CCO). Founded in 1985 as a not-for-profit organization, Criterion has served families for over 30 years and is a leading provider of early childhood education and early intervention services in Massachusetts. Each year the agency serves over 7000 families with a staff of over 400 through a program network that extends throughout the Commonwealth of Massachusetts. To learn more - Click here
* Special Education Teacher (Multiple Openings) -We are recruiting for several Special Education Teachers in Southwest Washington state for the 2019-20 school year. All positions are full time, 184 contract days, school year schedule. We provide a professional yet family-friendly work environment. To that end, our benefits are designed to meet the individual needs of our employees and their families. Full-time or part-time positions working at least 20 hours per week are eligible for our standard package of benefits. To learn more- Click here
* Early Childhood Educational Diagnostician/Assessor - is responsible for accurately assessing a child's needs after s/he is referred to Early Stages through the administration of the appropriate screenings and educational assessments. The Coordinator functions as part of a multi-disciplinary team that collaborates to determine eligibility for special education services and is responsible for leading the team's collaboration and composing IEPs for children with special needs. To learn more- Click here
If you are an Employer looking for excellent special education staff - Click here for more information
---
Food For Thought..........
When you think you are done, you're only 40% in to what you body's capable of doing. That's just the limit we put on ourselves.
David Goggins
---