Week in Review - April 5, 2019

NASET
WEEK IN REVIEW
National Association of Special Education Teachers
April 5, 2019 Vol 15 Issue #14
---
Dear NASET News,

Welcome to NASET's WEEK in REVIEW. Here, we provide you with the latest publications fromNASET to read and or download, as well as some of the most interesting articles that have happened this week in the field of special education. We hope you enjoy this publication. Feel free to send us articles for this publication or let us know your thoughts about the WEEK in REVIEW at news@naset.org. Have a great weekend.

Sincerely,
---
NEW THIS WEEK ON NASET
NASET Special Educator e-Journal
April 2019
---
Special Education Legal Alert. By Perry A. Zirkel
Developmental Milestones
Educational Technology Counts
Buzz from the Hub
U.S. Department of Education Letters
For Professionals New to Disability
Services in Your State for Infants and Toddlers
Brief for Parent Centers on School Resource Officers
Acknowledgements
Access to Full e-Journal - Click Here
---
Study Finds New Program Using Google Glass, AI Helps Children with Autism Interpret Emotions
A new artificial intelligence system that employs Google Glass may be a resource for helping children with autism spectrum disorder (ASD) improve socialization skills, according to a recent study published in JAMA Pediatrics. The small clinical trial found that children using the wearable technology at home showed significant improvements in socialization skills, compared to their counterparts that received only the standard of care. Named Superpower Glass, the new system was designed to "encourage facial engagement" and provide feedback on social situations. The program, which runs on Google Glass, helps kids classify the emotion of the person they are interacting with. Using machine learning, the tools is able to identify eight emotions, and then cue the child via a robotic audio clip and a visual emoticon. Read More
---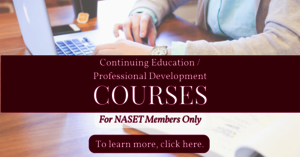 ---
Higher Education is Becoming More Inclusive of Students with Intellectual Disabilities
Nineteen-year-old Lauren Buchanan is a student at Bethesda College, a specialized program for students with intellectual disabilities. It is run by the nonprofit Bethesda Lutheran Communities, located on Concordia University's campus in Mequon. "I wanted to go to college because I wanted to meet new friends, see new people and, like, have good relationships, good friendships with people," Buchanan says. Young adults like Buchanan used to be excluded from higher education. But in recent years, they've gained increasing access to colleges and universities. According to Think College, a national group that tracks these programs, there are now 270 colleges and universities across the U.S. with offerings for students with intellectual and developmental disabilities. Read More
---
Editorial: College Admissions Scandal is Harmful to Students with Learning Disabilities
The allegations in the college admissions scandal suggest a multi-pronged assault on our sense of fairness: One prong is that unqualified children of the wealthy were cutting in line ahead of students more qualified academically; another is that college coaches in lower-profile sports, such as rowing or soccer, accepted students onto their teams despite the students never having played that sport, leaving us to wonder how many academically qualified student-athletes were denied athletic scholarships because of such fraud. A third prong allegedly involves ethically questionable doctors. William "Rick" Singer, a college admittance coach turned fixer at the center of the charges filed by federal prosecutors on March 12 in Boston, told parents to have their children fake a learning disability to obtain a doctor's note for extended time on exams, the Wall Street Journal reports. Singer then bribed a proctor at a specific location and flew a test taker there to either take the test for the student or change the students' answers. Read More
---
TRIVIA QUESTION OF THE WEEK
Congratulations to: Jessica Gaspar, Carol McArthur, Zenaida Lemus, Jenifer Womble-Ericson, Sharon Johnson-Hiltz, Patsy Ray, Diane Campbell-Mitchell, Susan Kalter, Catherine Cardenas, Tonya Bishop, Olumide Akerele, Michelle Dornish, and Gabby Sipe who all knew the answer to last week's trivia question:
Although there were many important pioneers to the development of special education, this French physician is considered to be the "Father of Special Education" through his work educating a 12 year old boy named Victor. Victor was a "wild boy" that did not speak, did not have clothes, ran instead of walked, and exhibited many of the characteristics associated with animal type behaviors. This physician tried to civilize Victor through a sensory training program (behavior modification) and later acquired the title of "Father of Special Education". Who is this physician considered by many to be the "Father of Special Education"?
Answer: Jean-Mark-Gaspard Itard
This Week's Trivia Question: Adult depression has long been associated with shrinkage of the hippocampus, a brain region that plays an important role in memory and response to stress. Now, new research from Washington University in St. Louis has linked participation in a specific activity to larger hippocampal volumes in children and less depression in boys ages 9 to 11. The findings are important because they help illuminate the relationships between involvement in this activity, volume of a particular brain region and depressive symptoms in kids as young as nine. What is the activity?
If you know the answer to this week's trivia questions, email it to us at contactus@naset.org by April 8, 2019. If you are correct, you will be acknowledged in next week's NASET's Week in Review
---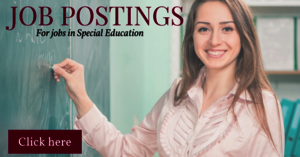 ---
Maternal Diet During Pregnancy May Modulate the Risk of ADHD Symptoms in Children
The results of a study led by a team from the Barcelona Institute for Global Health (ISGlobal), a centre supported by "la Caixa", suggest that the risk of a child developing symptoms of attention deficit hyperactivity disorder (ADHD) may be modulated by the mother's diet during pregnancy. The study, published in the Journal of Pediatrics, analyzed samples of umbilical cord plasma to quantify the levels of omega-6 and omega-3 that reach the foetus. The statistical analysis showed a higher omega-6:omega-3 ratio to be associated with a higher risk of ADHD symptoms at seven years of age. Omega-6 and omega-3 are long-chain polyunsaturated fatty acids that play a crucial role in the function and architecture of the central nervous system, particularly during the later stages of gestation. Read More
---
Artificial Intelligence Can Predict Premature Death, Study Finds
Computers which are capable of teaching themselves to predict premature death could greatly improve preventative healthcare in the future, suggests a new study by experts at the University of Nottingham. The team of healthcare data scientists and doctors have developed and tested a system of computer-based 'machine learning' algorithms to predict the risk of early death due to chronic disease in a large middle-aged population. They found this AI system was very accurate in its predictions and performed better than the current standard approach to prediction developed by human experts. The study is published by PLOS ONE in a special collections edition of "Machine Learning in Health and Biomedicine." Read More
---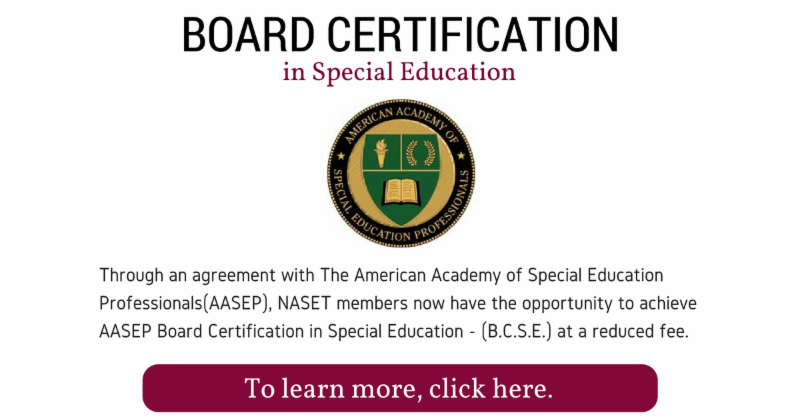 ---
Parental Support Linked to How Well Millennials Transition to College Life
Researchers show that how well parents or guardians support millennials' psychological needs prior to their transition to college is an important predictor of their psychological well-being as they adapt to college life. A new study published in The Journal of Social Psychology has assessed the role of parental relationships in mitigating millennials' worry prior to college transition by meeting their basic psychological needs of autonomy, competence and relatedness. The research discovered that millennials who perceive their parental relationships as supportive of their psychological needs are less likely to worry and adjust better to the transition to college, whereas parenting that feels over involved and controlling predicts less need satisfaction, higher levels of worry and poor psychological well-being. Read More
---
Mississippi Loses Almost 3,000 Jobs for People with Disabilities
While nationally 111,084 jobs were gained by people with disabilities, 2,875 people with disabilities left Mississippi's workforce last year. Mississippi now ranks 48th in the nation for employment rates of people with disabilities. Out of the 265,344 working-age (18-64) Mississippi residents living with a disclosed disability, only 73,203 have jobs. The newly published 2018 Annual Disability Statistics Compendium shows that Mississippi has a disability employment rate of only 27.6 percent. Further analysis by the nonpartisan advocacy group RespectAbility shows that with the job losses in the past year come after over 4,739 people with disabilities entered the Magnolia State's workforce back in 2016. "Workplaces welcoming of the talents of all people, including people with disabilities, are a critical part of our efforts to build an inclusive community and strong economy," Gov. Bryant wrote in a proclamation celebrating National Disability Employment Awareness Month last October. Read More
---
Welcome News for Air Travelers with Disabilities
At half past midnight on July 30, 2018, after flying across Florida and above Colombia, our Delta airliner landed at the main airport of Ecuador's capital city of Quito. Weary-eyed, my family just wanted to get to the hotel right next to the Mariscal Sucre International Airport. Unfortunately, and nervously, we noticed that the lap tray to my manual wheelchair was missing. Did the airline forget it all the way back in Atlanta? With the little Spanish that we knew, we communicated what the issue was. As the hunt was going on, we found our luggage at the carousel. After a few long minutes, an employee emerged with the clear tray. My family and I went on our way to get rest before our hourlong flight to Cuenca later that morning. Thankfully, our situation was resolved quickly. However, there have been numerous reports of airlines mishandling wheelchairs and assistive devices with no accountability. That changed on Dec. 4, 2018, when the Department of Transportation (DOT) implemented the "Wheelchair Rule" that requires the 12 biggest airlines - including Delta, Southwest and United - to track broken adaptive equipment. Read More
---
Advanced Paternal Age Increases Risk of Early-Onset Schizophrenia in Offspring
Advanced paternal age increases the risk in offspring of early-onset schizophrenia, a severe form of the disorder, according to a study in Biological Psychiatry, published by Elsevier. The association between paternal age and risk in children remained after accounting for the contributions of the fathers' and mothers' genetic predispositions for schizophrenia, indicating that advanced paternal age itself contributes to risk. Advanced paternal age has been associated with increased schizophrenia risk in offspring before, but it has been difficult to disentangle the effects of age versus factors related to age. "The paternal age association could be spurious if it was explained by selection into late fatherhood, which reflects fathers' own predisposition to schizophrenia," said senior author Wei J. Chen, MD, National Taiwan University in Taipei. Read More
---

---
Children Develop PTSD When They Ruminate Over Their Trauma
Children are more likely to suffer Post Traumatic Stress Disorder (PTSD) if they think their reaction to traumatic events is not 'normal' -- according to new research from the University of East Anglia. While most children recover well after a traumatic event, some go on to develop PTSD that may stay with them for months, years, or even into adulthood. A new study, published today, reveals that children begin down this route when they have trouble processing their trauma and perceive their symptoms as being a sign that something is seriously wrong. Lead researcher Prof Richard Meiser-Stedman, from UEA's Norwich Medical School, said: "Symptoms of PTSD can be a common reaction to trauma in children and teenagers. These can include distressing symptoms like intrusive memories, nightmares and flashbacks. Health professionals steer away from diagnosing it in the first month after a trauma because, rather than being a disorder, it's a completely normal response. Read More
---
Teens Who Seek Solitude May Know What's Best for Them
Teens who choose to spend time alone may know what's best for them, according to new research that suggests solitude isn't a red flag for isolation or depression. The key factor is choice, say researchers at the University of California, Santa Cruz, and Wilmington College: When solitude is imposed on adolescents and young adults, whether as punishment or as a result of social anxiety, it can be problematic. But chosen solitude contributes to personal growth and self-acceptance, they found. "Solitude has gotten a lot of bad press, especially for adolescents who get labeled as social misfits or lonely," said Margarita Azmitia, professor of psychology at UC Santa Cruz and coauthor of a new paper in the Journal of Adolescence. "Sometimes, solitude is good. Read More
---
How Well Do States Keep Lead Out of School Drinking Water?
An estimated 13 million American children went to schools where officials discovered (and tried to remove) lead in their drinking water in 2016 and 2017. Since then, how well have schools and states worked to protect kids from lead at school? A new report from the advocacy groups Environment America and U.S. PIRG Education Fund, scores 31 states' and Washington, D.C.'s policies and programs. Most states failed, the groups find, although some put in policies over just the past two years that the groups applaud, including plans to replace all lead water pipes (California) and requiring schools to take action at lower lead levels than are federally mandated (Washington, D.C.). Read More
---
Honor Society for Special Education Teachers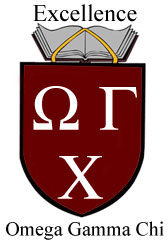 ---
Report Guides Pediatricians in Prescribing Therapies for Children with Disabilities
Pediatricians often are asked to prescribe physical, occupational and speech therapies for children with disabilities. Therapy prescriptions, like those for medications, must address the child's diagnosis and functional goals, as well as the type, frequency and duration of treatments. An updated AAP clinical report from the Council on Children with Disabilities provides guidance to pediatricians in prescribing therapies, with approaches to best characterize the therapeutic needs and goals of children with disabilities by using the International Classification of Functioning, Disability and Health. The report, Prescribing Physical, Occupational and Speech Therapy Services for Children with Disabilities, offers recommendations for writing therapy prescriptions and case examples to help pediatric health care providers address the needs of children in their practices. Read More
---
Mindset Matters: How Disability Inclusion Leads To Corporate Growth
Much of the current disability narrative is emphasizing the need for full participation and gainful employment highlighting the social, economic and commercial advantages of disability inclusion across the corporate landscape. Over the past several years, non-profits and more recently for-profit companies such as Accenture with their report entitled Getting to Equal: The Disability Inclusion Advantage, has been engaged in research to develop metrics and provide companies a scorecard through investigating disability practices and financial performances of the 140 companies that participate in the Disability Equality Index (DEI). The DEI is a joint initiative between the American Association of People with Disabilities (AAPD) and Disability: IN, the leading national business-to-business network focused on advancing the inclusion of people with disabilities. Read More
---
Social Problems in Autism May Impair Practical Life Skills
Social difficulties in people with autism may contribute to their troubles with daily living - from brushing their teeth to taking a bus, according to a new study. People with autism may have daily living, or 'adaptive,' skills that are far worse than their IQ would predict. For instance, they may have a high IQ but be unable to hold down a job because they cannot navigate public transportation. Other studies have reported that this discrepancy is especially significant in autistic people who have traits of other psychiatric conditions, such as ADHD or depression. Read More
---
Giving Intravenous Therapy to Children at Home is Costly, Lowers Parents' Quality of Life
When treating patients, doctors sometimes overlook how their decisions impact a world they never see: a patient's home life. In the case of some serious infections in children, oral antimicrobial drugs are just as good at treating these ailments at home as the standard, intravenous medications. But according to new research led by investigators at University of Utah Health, by-mouth medications excel in the important measure of preserving parents' quality of life. Not only are costs for oral therapy significantly lower than intravenous therapy ($7 vs $65 each day) but parents and caregivers spend significantly less time administering it (6 vs 90 minutes). Further, children on oral therapy miss eight fewer days of school or daycare (5 vs 13.5 days) and parents take less time off of work (30 vs 60 hours). The results published recently online in Hospital Pediatrics. Read More
---
LATEST JOB LISTINGS POSTED ON NASET
*Director, Endowed Chair Laboratory Schools - The Director of Laboratory School is responsible for directing the Laboratory Schools by serving the educational needs of students with learning differences and Down syndrome; serving as a training site for TCU students to become teachers; establishing educational research opportunities for faculty and staff. To learn more - Click here
*Director of Education - Wye River Upper School (WRUS) seeks a full time 12 month Director of Education. WRUS is an independent college and career prep high school serving bright students with learning differences including ADHD, dyslexia or high-functioning autism. To learn more - Click here
*Special Education Teacher - This is an opportunity to work in rural bush Alaska. We offer teacher housing, health benefits, and a competitive salary. We have multiple openings for this position. To learn more - click here
*Curiculum/Special Ed. Coordinator - Responsible for the effective implementation of special education services, testing, certifications of students and related services throughout the district. Serves as the district liaison with the Alaska Department of Education in all Special Education matters. To learn more - Click here
*Director of Special Services - Elmwood Park School District, a K-12 Suburban District, is seeking a Director of Special Services for the 2019-2020 School Year. Starting July 1, 2019. Candidates for this position are required to have New Jersey Supervisor and Principal Certification. To learn more - Click here
*Special Education Teachers - Responsible for providing an educational atmosphere where students have the opportunity to fulfill their potential for intellectual, emotional, physical, spiritual and psychological growth. This person is responsible for organizing and implementing an instructional program that will maximize the learning experience of students with special needs. To learn more - Click here
* Special Education Teacher -Seattle Public Schools is seeking gap-closing, equity-focused educators to lead the way in eliminating opportunity gaps for our students. As an educator in SPS, you have the opportunity to have a profound and lasting positive impact on the lives of Seattle students. To learn more - Click here
* Teacher - Special Education (All Areas) - Approximately 100 positions! -We are looking for highly motivated and skilled talent to join our team at District of Columbia Public Schools (DCPS). We seek individuals who are passionate about transforming the DC school system and making a signifiant difference in the lives of public school students, parents, principals, teachers, and central office employees. To learn more - Click here
*Special Education Teacher - $50,000/school year (185 days), summers off with year round pay and year round appreciation. Special Education Teachers needed in Arizona (Phoenix and surrounding cities). Needs are in the self-contained and resource settings serving students with emotional disabilities (ED), Autism (A), Severe/Profound (S/P), and Intellectual Disabilities (ID). To learn more - Click here
* Physical Education Teacher - Jewish Child & Family Services (JCFS) provides vital, individualized, results-driven, therapeutic and supportive services for thousands of children, adults and families of all backgrounds each year. To learn more - Click here
If you are an Employer looking for excellent special education staff - Click here for more information
---

---
Food For Thought..........
You never know what's around the corner. It could be everything. Or it could be nothing. You keep putting one foot in front of the other, and then one day you look back and you've climbed a mountain.
Tom Hiddleston
---