Week in Review - April 26, 2019
NASET
WEEK IN REVIEW
National Association of Special Education Teachers
April 26, 2019 Vol 15 Issue #1

7
---
Dear NASET News,

Welcome to NASET's WEEK in REVIEW. Here, we provide you with the latest publications fromNASET to read and or download, as well as some of the most interesting articles that have happened this week in the field of special education. We hope you enjoy this publication. Feel free to send us articles for this publication or let us know your thoughts about the WEEK in REVIEW at news@naset.org. Have a great weekend.

Sincerely,
---
NEW THIS WEEK ON NASET
NASET's Inclusion Series
Partnering for Greatness
---
This issue of NASET's Inclusion series was written by Sarieta Pollard, Ph.D. Maximizing a co-teaching partnership sounds great right! That's easier said than done. As teachers, we are often faced with changing trends. Keeping up with those trends sometimes makes it difficult to prioritize collaborative relationships. The drive for general educators and special educators to draw on each other's knowledge and skills to improve teaching and learning for ALL students while maximizing co-teaching partnerships is overdue. Developing and honing SPED partnerships in schools is imperative to a school's strategic plan for student achievement. This is imperative because it allows for collaborative relationships that enable educators to align curriculum, instruction, and assessment. The partnership also is important for strategic plans in the school for achievement because it promotes a supportive learning environment that improves school culture and professional development. This partnership sounds great in theory; however, there may be roadblocks in developing partnerships and consistently implementing a partnership. Read More
---
An EEG to Assess a Baby's Developmental Risk?
Does exposure to stress early in life affect a baby's brain development, and is there a way to single out babies who might benefit from early intervention? A two-center study led by Boston Children's Hospital, published today in JAMA Pediatrics, used brain EEGs to begin to get at these questions in an objectively measurable way. It found that infants whose mothers reported high levels of stress have a distinct pattern of brain activity as measured by EEG -- at only 2 months of age. "The EEG has been found to be exquisitely sensitive to perturbations in the environment, and thus we are not entirely surprised to see an association between stress in a mother's life and her infant's brain activity," says Charles Nelson, PhD, director of the Laboratories of Cognitive Neuroscience at Boston Children's Hospital and the study's senior investigator. "What we were surprised by, in part, was how early in life we see this association." Read More
---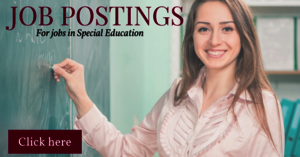 ---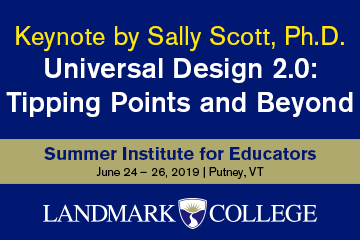 ---
Sheltered Workshops for People with Disabilities: A Reliable Opportunity or An Outdated System?
Inside a converted office building in a Midvale business park, about a dozen people are hard at work. Two women sort a tangle of coat hangers onto a rack for a dry cleaning company. Several others are busy ripping plastic covers off cans from a nearby medical supply company so the metal may be recycled. Karen Sanders, 58, holds a razor, slicing open cardboard boxes and separating the contents - cardboard, paper stationery wrapped in plastic and packets of ribbon. "I break down the boxes. What comes out of that box is this: ribbon, box and this is throw away," she said. Sanders is one of the 55 people who work at Life Skills, an organization known as a sheltered workshop. Read More
---
Childhood Trauma Has Lasting Effect on Brain Connectivity in Patients with Depression
A study lead by Penn Medicine researchers found that childhood trauma is linked to abnormal connectivity in the brain in adults with major depressive disorder (MDD). The paper, published this week in Proceedings of the National Academy of Sciences (PNAS), is the first data-driven study to show symptom-specific, system-level changes in brain network connectivity in MDD. "With estimates of approximately 10 percent of all children in the United States having been subjected to child abuse, the significance of child maltreatment on brain development and function is an important consideration," said Yvette I. Sheline, MD, McLure professor of Psychiatry, Radiology, and Neurology, and director of the Center for Neuromodulation in Depression and Stress (CNDS) in the Perelman School of Medicine at the University of Pennsylvania. Read More
---
TRIVIA QUESTION OF THE WEEK
Congratulations to: Zenaida Lemus, Patricia Rouska, Shannon O'Neill, Gladys Franco, Olumide Akerele, Christine Wietasch, Danelle Fugate, Raynelle Lanier, Patsy Ray, Elizabeth Ciccarelli-Rosa, Joyce Coney-Lacy, Barbara Percoco, and Cindi Maurice who all knew the answer to last week's trivia question:
This comedian/actress is hopeful that at some point being diagnosed with autism will be no big deal. The comedian/actress appeared on "Late Night with Seth Meyers" and discussed why she chose to go public with her husband's diagnosis of high-functioning autism spectrum disorder. The comedian/actress opened up about it in her new Netflix special, Growing. "That's why we both wanted to talk about it because it's been totally positive," she told Meyers. "I think a lot of people resist getting diagnosed and even some of their children because of the stigma that comes along with it." Who is this comedian/actress?
Answer: AMY SCHUMER
THE TRIVIA QUESTION OF THE WEEK WILL RETURN ON MAY 3, 2019
---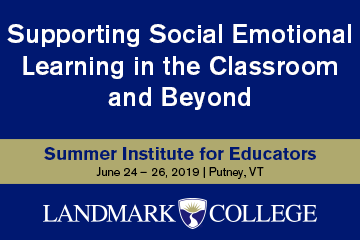 ---
Parental Behavior Affects the Involvement of Children in Cyberbullying
Experts from the Universities of Seville and Cordoba have recently published a study of the perception that adolescents have of the upbringing they have had and their relationship to cyberbullying. In this way, the data obtained highlights that the involvement of families and their training in prevention programs is a fundamental as it has been shown that parental behavior has an influence on the involvement of children in cyberbullying. "The most important thing is that children who are not involved in cyberbullying are those that receive most affection from their parents, and signs of encouragement of independence and good humor. In addition, they are children who happily talk to their parents about things that interest them and worry them. Whereas those children who have received an education based on punitive discipline (psychological control and physical or psychological punishment) tend to be more involved in cyberbullying," states the University of Seville researcher Rosario del Rey. Read More
---
Screen Time -- Even Before Bed -- Has Little Impact on Teen Well-Being
Data from more than 17,000 teenagers show little evidence of a relationship between screen time and well-being in adolescents. The study, published in Psychological Science, a journal of the Association for Psychological Science, casts doubt on the widely accepted notion that spending time online, gaming, or watching TV, especially before bedtime, can damage young people's mental health. "Implementing best practice statistical and methodological techniques we found little evidence for substantial negative associations between digital-screen engagement and adolescent well-being," said Amy Orben, a Researcher at the Oxford Internet Institute (OII) and College Lecturer at the Queen's College, University of Oxford. Read More
---
New Hope for Treating Childhood Brain Cancer
There could be new treatments on the horizon for diffuse intrinsic pontine glioma, or DIPG, a devastating form of brain cancer that afflicts young children and is currently incurable. Recent experiments in animal models of the disease have identified an experimental drug that effectively destroys DIPG cells. And a team of Rockefeller scientists just figured out how this promising compound works. The research, described in Proceedings of the National Academy of Sciences, shows that the drug acts on cellular cholesterol pathways, and suggests that these pathways may be fruitful targets for treating a variety of brain cancers. Read More
---
Largest Genetic Study of Autism Searches for Breakthrough Treatments
New numbers show one in 59 children lives with autism. Now the largest study of its kind is in search of breakthrough treatments to help families thrive. As part of autism awareness month, Sinclair Cares looks at the research. Five-year-old Kiernan and 19-year-old Skyler are confirmed to have autism, and their brother, 6-year-old Malachai, is in the process of being diagnosed and is likely also on the spectrum. Most people with autism spectrum disorder have social, communication and other challenges. "It's kind of a bombshell. You know, it blindsides you the first time you hear that. It's -- what did I do wrong," said their mother Kami Denison. Read More
---
Annual Special Education Law Offering at Lehigh
Lehigh University's week-long (June 23-28) Special Education Law Symposium returns to its Bethlehem, PA campus with 8 all-new, 3-hour "hot" topics fresh from the national case law and attorney practice. From 11 states, 19 attorneys (both sides) will offer lectures, legal outlines, and the opportunity for registrant participation. Basic track of IDEA foundation topics also an option. Overlapping with the Symposium, Dr. Perry Zirkel (PA), Julie Weatherly (AL), and Lisa Hardcastle (TX) headline a separable Section 504 Coordinators Institute (June 27-28) at a special rate. Per day Symposium registration available. Graduate credit or continuing education credit options. Keynote address by Laurie VanderPloeg, OSEP director. For Symposium schedule, registration information, faculty, and content, see the Symposium website: go.lehigh.edu/spedlaw
---
Canadian Researchers Find Sharp Increase in Suicide Attempts by Children: Study
The people who attend the Tattered Teddies workshop in Calgary to learn how to talk to kids about suicide usually already have one in mind, someone who has them worried. The workshop teaches them to watch for unusual behavior in children younger than 12, collect a fuller picture from teachers, coaches and family and not be afraid to ask "The Question": Are things so bad that you are thinking of killing yourself? "It's a hard place to go - to ask that little seven-year-old in pigtails," says Kevin Hodgson, a social worker who co-developed and now conducts the half-day workshop. Read More
---
Arizona's New Special Education Formula is Raising Some Concerns
Arizona Gov. Doug Ducey has proposed some significant changes to Arizona education spending as part of his new budget proposal. These, budget proposals are raising a number of concerns, though there are good points, as well. Let's look at the budget proposal as written by the Governor and the proposals to change it or expand upon it. We'll also address the reasons why these changes to his budget were advanced in the first place. One item in the budget Arizona teachers praise is the plan to raise teachers' salaries. He proposed a 20% raise by 2020. Schools in the next fiscal year would get 165 million dollars to raise teacher salaries by 5%. High achieving schools will receive incentives, as well. This means additional raises will vary by district. The budget proposals will leave the state on the hook for $175 million for teacher raises in 2021. There are incentives for teachers who work in shortage areas. For example, teachers who agree to work in special education, rural communities and in STEM would receive a thousand-dollar stipend. Read More
---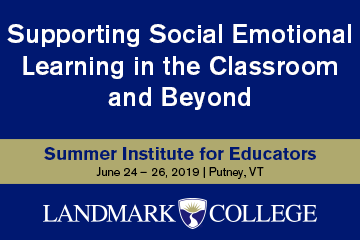 ---
In Texas, Disability Rights Advocates Call for Fix to Special Education Funding
Advocates worry Texas could be on the hook for millions of dollars at the expense of students with disabilities. The state could owe the federal government $223 million - including an estimated $111.6 million that the state may have to pay back for failing to spend it on kids with disabilities during this fiscal year. "We were shocked by the revelation that more money is at stake for Texas then was first expected," said Steven Aleman, an attorney for Disability Rights Texas. "This has been a brewing court case and to learn now that much, much more money is owed to the federal government is shocking and disappointing." Read More
---
In Indiana, Should Kids with Reading Disabilities Get More Help on State Tests?
Some parents of students with disabilities are raising concerns about testing accommodations as the state rolls out its new standardized exam. The old test, ISTEP, included text-to-speech technology to read directions and some questions aloud to students with disabilities who have that type of accommodation laid out in their individualized education plan (IEP). But the new test, ILEARN, doesn't. Sen. Erin Houchin (R-Salem) has a son with dyslexia, and the lawmaker has become a champion for advocacy groups like Decoding Dyslexia, which aim to raise awareness about reading disabilities. Houchin says it's concerning that students with reading or sight disabilities can't have more accommodations on reading questions, but it's even more worrisome that the new test doesn't include the same accommodations as its predecessor. Read More
---
Gender Gap in Spatial Reasoning Starts in Elementary School
It is well-established that, on average, men outperform women on a spatial reasoning task known as mental rotation -- imagining multi-dimensional objects from different points of view. Men are not, however, born with this advantage, suggests a major meta-analysis by psychologists at Emory University. Instead, males gain a slight advantage in mental-rotation performance during the first years of formal schooling, and this advantage slowly grows with age, tripling in size by the end of adolescence. The Psychological Bulletin, a journal of the American Psychological Association, is publishing the findings. "Some researchers have argued that there is an intrinsic gender difference in spatial reasoning -- that boys are naturally better at it than girls," says lead author Jillian Lauer, who is set to graduate from Emory in May with a PhD in psychology. "While our results don't exclude any possibility that biological influences contribute to the gender gap, they suggest that other factors may be more important in driving the gender difference in spatial skills during childhood." Read More
---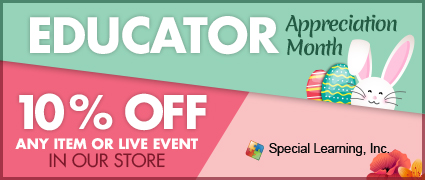 ---
Millions of Children Worldwide Develop Asthma Annually Due to Traffic-Related Pollution
About 4 million children worldwide develop asthma each year because of inhaling nitrogen dioxide air pollution, according to a study published today by researchers at the George Washington University Milken Institute School of Public Health (Milken Institute SPH). The study, based on data from 2010 to 2015, estimates that 64 percent of these new cases of asthma occur in urban areas. The study is the first to quantify the worldwide burden of new pediatric asthma cases linked to traffic-related nitrogen dioxide by using a method that takes into account high exposures to this pollutant that occur near busy roads, said Susan C. Anenberg, PhD, the senior author of the study and an associate professor of environmental and occupational health at Milken Institute SPH. Read More
---
New Jersey Preschoolers Have Highest Autism Rates in the Natio
New Jersey preschoolers have the highest rates of autism ever measured in the United States, a rate that has increased faster than in other states studied, researchers at Rutgers University reported Thursday. The rate of autism among children in the state has tripled in a generation. One in 35 children in New Jersey was diagnosed with autism by their 4th birthday, according to the study published by the federal Centers for Disease Control. Those children were more likely to have attracted the attention of pediatricians and early-childhood educators because of moderate to severe symptoms of autism. Still more children are diagnosed with autism when they enter public schools. The relentless climb in autism rates - from 1% of children born in 1992 to 3% of children born in 2010 - has shown no signs of reaching a plateau, said Walter Zahorodny, an associate professor at Rutgers New Jersey Medical School who directed the New Jersey portion of the study. Read More
---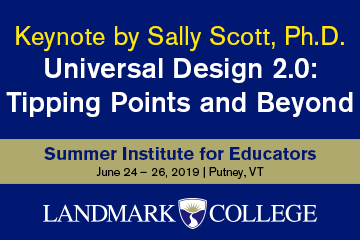 ---
LATEST JOB LISTINGS POSTED ON NASET
* Teacher - Special Education (All Areas) - Approximately 100 positions! - We are looking for highly motivated and skilled talent to join our team at District of Columbia Public Schools (DCPS). We seek individuals who are passionate about transforming the DC school system and making a signifcant difference in the lives of public school students, parents, principals, teachers, and central once employees. To learn more - Click here
* Learning Specialist - The Learning Specialist serves as part of Eagle Rock's instructional team. The position is responsible for serving students with learning needs through managing plans, direct tutoring and instruction, and coaching other instructors. To learn more - Click here
* Director III, Intervention & Prevention Service - Under supervision of the Assistant Superintendent, Department of Special Services, leads the development, management, assessment, and modification of a network of countywide PreK-12 intervention and prevention services, including nontraditional school programs, psychology services, social work services, and student safety and wellness services, and provides indirect supervision to school counseling services and alternative high schools. To learn more - Click here
* ESP (IEP) Specialist - This position will be responsible for the design and implementation of Educational Support Plans (ESP's), similar to IEP's. To learn more - Click here
* Special Education Teacher - This is an opportunity to work in rural bush Alaska. We offer teacher housing, health benefits, and a competitive salary. We have multiple openings for this position. To learn more - Click here
* Curiculum/Special Ed. Coordinator - Responsible for the effective implementation of special education services, testing, certifications of students and related services throughout the district. Serves as the district liaison with the Alaska Department of Education in all Special Education matters. To learn more - Click here
* Director of Special Services - Elmwood Park School District, a K-12 Suburban District, is seeking a Director of Special Services for the 2019-2020 School Year. Starting July 1, 2019. Candidates for this position are required to have New Jersey Supervisor and Principal Certification. To learn more - Click here
* Special Education Teachers - Responsible for providing an educational atmosphere where students have the opportunity to fulfill their potential for intellectual, emotional, physical, spiritual and psychological growth. This person is responsible for organizing and implementing an instructional program that will maximize the learning experience of students with special needs. To learn more - Click here
* Special Education Teacher -Seattle Public Schools is seeking gap-closing, equity-focused educators to lead the way in eliminating opportunity gaps for our students. As an educator in SPS, you have the opportunity to have a profound and lasting positive impact on the lives of Seattle students. To learn more - Click here
* Special Education Teacher - $50,000/school year (185 days), summers off with year round pay and year round appreciation. Special Education Teachers needed in Arizona (Phoenix and surrounding cities). Needs are in the self-contained and resource settings serving students with emotional disabilities (ED), Autism (A), Severe/Profound (S/P), and Intellectual Disabilities (ID). To learn more - Click here
* Physical Education Teacher - Jewish Child & Family Services (JCFS) provides vital, individualized, results-driven, therapeutic and supportive services for thousands of children, adults and families of all backgrounds each year. To learn more - Click here
If you are an Employer looking for excellent special education staff - Click here for more information
---
Food For Thought..........
A random act of kindness, no matter how small, can make a tremendous impact on someone else's life.
Roy T. Bennett
---