Week in Review - April 19, 2019
NASET
WEEK IN REVIEW
National Association of Special Education Teachers
April 19, 2019 Vol 15 Issue #16

---
Dear NASET News,

Welcome to NASET's WEEK in REVIEW. Here, we provide you with the latest publications fromNASET to read and or download, as well as some of the most interesting articles that have happened this week in the field of special education. We hope you enjoy this publication. Feel free to send us articles for this publication or let us know your thoughts about the WEEK in REVIEW at news@naset.org. Have a great weekend.

Sincerely,
---
NEW THIS WEEK ON NASET
NASET's Practical Teacher Series
Children's Literature + DI + UDL + Mathematics = Success for Students with Disabilities
---
This issue of NASET's Practical Teacher series was written by Drs. Mari Caballero, Marj Bock, and Catherine Ayantoye from Emporia State University. Their article describes the development and implementation of a mathematics lesson for an inclusive 3rd grade classroom. The 3rd grade teacher and the special education teacher collaborated to create this lesson. The lesson used a children's literature book, direct instruction (DI) and Universal Design for Learning (UDL) to meet the needs of all students in the 3rd grade classroom, including three students with special needs whose IEPs contained mathematics goals and objectives. The article includes a discussion of what went well when this lesson was implemented. It concludes with a set of helpful tips for teachers who wish to create similar mathematics lessons. Read More
---
Kids Living Near Major Roads at Higher Risk of Developmental Delays
Young children who live close to a major roadway are twice as likely to score lower on tests of communications skills, compared to those who live farther away from a major roadway, according to an analysis by researchers at the National Institutes of Health and the University of California, Merced. Moreover, children born to women exposed during pregnancy to higher-than-normal levels of traffic-related pollutants -- ultra-fine airborne particles and ozone -- had a small but significantly higher likelihood of developmental delays during infancy and early childhood. The study appears in Environmental Research. "Our results suggest that it may be prudent to minimize exposure to air pollution during pregnancy, infancy, and early childhood -- all key periods for brain development," said Pauline Mendola, Ph.D., an investigator in the Division of Intramural Population Health Research at NIH's Eunice Kennedy Shriver National Institute of Child Health and Human Development (NICHD) and the study's senior author. Read More
---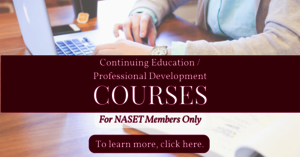 ---
Marijuana for Morning Sickness? It's Not Great for Baby's Brain
With a growing number of states legalizing recreational or medical marijuana, more women are using the drug during pregnancy, in part due to its reported ability to relieve morning sickness. A new study, conducted in rats, sheds light on how cannabis exposure affects the brain of a developing fetus. Previous research has shown children born to mothers who used marijuana during pregnancy are more likely to develop behavioral problems as well as learning and memory impairments. The new research offers further confirmation on those findings and pinpoints how the drug alters the intricate connections in nerves in the hippocampus, the brain's center for learning and memory. Understanding exactly how marijuana affects these brain connections could one day lead to interventions to reduce the damage, researchers say. Read More
---
Animal-Assisted Therapy Improves Social Behavior in Patients with Brain Injuries
Animal-assisted therapy can foster social competence in patients with brain injuries and increase their emotional involvement during therapy. These were the findings of a clinical trial conducted by psychologists from the University of Basel and published in the journal Scientific Reports. After a severe traumatic brain injury, patients often exhibit problems in their social behavior. For instance, they may suffer from reduced emotional empathy and show impaired emotional expression, all contributing to communicative problems in social interactions. Read More
---
Specialized Field Suited for People with Disabilities Opens
During the month of April, we're raising awareness about the struggles facing people in our community, who are on the autism spectrum. Valdosta unveiled a $5 million complex which includes a ball field, designed specifically for those with special needs. The field is rubberized, so it allows those who are wheelchair-bound or use walkers to still play. The other important detail, the playing surface is two-dimensional. There are no raised bases, pitching mounds, or grass. Everything is the same level, so there's less concern about tripping hazards. The 200-foot long field named, The Miracle Field, is located at Freedom Park. Read More
---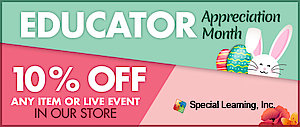 ---
TRIVIA QUESTION OF THE WEEK
Congratulations to: Rahul Ganguly, Latorrya S. Buie, Julie Westcott, James Kari, Patsy Ray, Kaye Randle, Olumide Akerele, and Cindi Maurice who all knew the answer to last week's trivia question:
A new artificial intelligence system that employs this technology may be a resource for helping children with autism spectrum disorder (ASD) improve socialization skills, according to a recent study published in JAMA Pediatrics. The small clinical trial found that children using the wearable technology at home showed significant improvements in socialization skills, compared to their counterparts that received only the standard of care. The new system was designed to "encourage facial engagement" and provide feedback on social situations. The program, which helps kids classify the emotion of the person they are interacting with. What is this artificial intelligence system?
Answer: GOOGLE SUPERPOWER GLASS
This Week's Trivia Question: This comedian/actress is hopeful that at some point being diagnosed with autism will be no big deal. The comedian/actress appeared on "Late Night with Seth Meyers" and discussed why she chose to go public with her husband's diagnosis of high-functioning autism spectrum disorder. The comedian/actress opened up about it in her new Netflix special, Growing. "That's why we both wanted to talk about it because it's been totally positive," she told Meyers. "I think a lot of people resist getting diagnosed and even some of their children because of the stigma that comes along with it." Who is this comedian/actress?
If you know the answer to this week's trivia questions, email it to us at contactus@naset.org by April 22, 2019. If you are correct, you will be acknowledged in next week's NASET's Week in Review
---
Georgia Tech to Recognize Students with Disabilities in Certificate Program at Graduation for First Time
For the first time, students with developmental disabilities who are a part of certificate program at Georgia Tech will be recognized at this year's graduation. It's all thanks to their peers who pushed for the school to allow students in the Excel Program to be able to participate in commencement. According to Georgia Tech's website, Excel is a four-year college program for students with intellectual and developmental disabilities. The program leads to two separate certificates and prepares students for career and personal success. A petition on Change.org claimed that since Excel is a certificate program, the students who are a part of it don't get to be a part of graduation. Georgia Tech officials told 11Alive on Sunday that students in programs like Excel are recognized for their achievements in celebrations and ceremonies. However, commencement exercises are dedicated for those who earn bachelors, master's and Ph.D. degrees. Read More
---
Higher Lead in Topsoil Boosts Probability of Cognitive Difficulties in 5-Year-Old Boys
Soil contamination has long been recognized as a contributor to lead exposure in people and is now a health concern worldwide. In a new study, researchers sought to estimate the causal effects of exposure to lead in topsoil on the cognitive ability of 5-year-olds in the United States. The study found that higher lead in topsoil significantly increases the probability that 5-year-old boys will have cognitive difficulties but does not seem to affect 5-year-old girls. The researchers found the adverse effects in boys even in U.S. counties where the government considers the levels of lead concentration in the soil to be low. The study, by researchers at Carnegie Mellon University, is published in Economics and Human Biology. Read More
---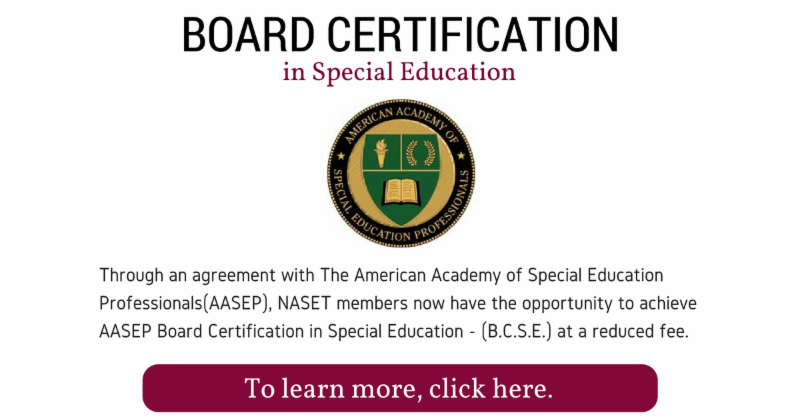 ---
Half-Hearted: New Insight into Why the Heart Doesn't Develop Properly in Some Children
Almost one percent of all American babies are born with malformed hearts. Heart abnormalities are at once the most common and most deadly type of birth defect in the U.S. Malformations in the structures of the right side of the heart have been linked to mutations in the master regulator gene Nkx2-5. Researchers at the Medical University of South Carolina (MUSC) report in Scientific Reports that Ccdc117, a target gene of Nkx2-5 that is expressed in heart precursor cells, produces a protein that promotes rapid cell growth. That protein assists in the transfer of iron-sulfur compounds, created in the mitochondria, to the enzymes responsible for DNA replication and repair. When that protein is absent, the enzymes cannot synthesize DNA or unwind it to make repairs. Read More
---
TennCare Bill for Kids with Severe Disabilities Now Behind the Budget
It would cost Ryan Tidwell's parents nearly $2,000 a week - more than $100,000 a year - to pay for their son's home health care out of pocket. Ryan was born with spina bifida. Because his spine didn't form properly, he is unable to walk or sit up on his own. He depends on a ventilator to breathe. He is wheelchair bound. Ryan's dad is a local police officer and a veteran who served in Afghanistan. His mom works in a doctor's office. On April 15, they will lose Ryan's TennCare coverage because their salaries are too high. Without TennCare, Ryan's family will not be able to afford the home-care nurse who goes with 14-year-old Ryan to school every day to help feed him, monitor his breathing and watch his vitals for signs of distress. Read More
---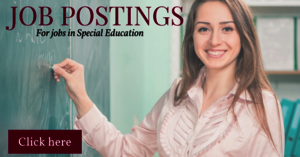 ---
Junior High Uses Program and Device to Help Nonverbal Students Speak
A Burley Junior High special education teacher is using a program and device to help her nonverbal students have the ability to communicate. "Hi," the device speaks. "What's your name?" KMVT Reporter Elenee Dao asked the student. "My name is Jonathan," the device said back, after student Jonathan pressed a button. Special education teacher Jennifer Schafer has been using a program called Snap + Core First. Some students can use this program on a device or have an app downloaded on an iPad. "Communication is the most important thing that I teach to my students," Schafer said. "They have a lot to say and it's important to them. They can tell you about what they want, what their needs are. How they're feeling." Read More
---
Good Sleep a Must for Teens with ADHD
Teenagers tend to shortchange themselves on sleep, but when they have attention-deficit/hyperactivity disorder (ADHD), that can really hamper their thinking skills, researchers say. The new study included teen volunteers with ADHD who spent a week in which their sleep was restricted to 6.5 hours per night. That was followed by a week in which they were allowed to sleep up to 9.5 hours each night. After each of those weeks, the researchers assessed the teens for working memory, planning and organization, emotional control, initiation and inhibition. All of those areas showed significant declines after the sleep-restriction week, compared with the week when the teens were allowed more shuteye, the study findings showed. Read More
---

---
In Washington, Bill to Provide More Information About Special Education Services Dies in House Committee
A Senate bill that gained bipartisan support to help families with special education students failed to advance in the House by a key deadline. Last Tuesday was the deadline for bills to gain approval from the opposite chamber's fiscal committee. SB 5532 did not get out of the House Appropriations Committee. The bill directed the state Office of Ombuds to provide information to special education students and their parents about services and accommodations for students with disabilities. Also, the measure required school districts to include training for general education teachers on how best to help special education students succeed. Read More
---
In NY, Preschool Special Education Rate Increase Expected to Help Children with Special Needs
Preschool Special Education service providers are expected to receive a much-needed boost in funding to help families of children with special needs get the vital services they need. The state-mandated program provides services to special needs children between the ages of 3 and 5 years of age. The Monroe County Legislature is poised to vote in favor of a 15 percent increase in reimbursement rates for providers. County lawmakers on both sides of the aisle have said the raise is long overdue. Vanessa Stewart is a mother with a child who has special needs. She said a rate increase would help her three-year-old daughter, Arianna, get off a waiting list for services so she doesn't fall further behind in school. Read More
---
How Families are Driving the Study of Autism Genes
It looks at first glance like any other Friday at Legoland Discovery Center in Grapevine, Texas: About half a dozen children line up for the colorful rides or pose with life-sized Lego figures. They bear a striking resemblance to one another - with mops of curly hair, wide-set eyes and broad, thin-lipped smiles. Some have flown here from as far away as Australia, and their parents embrace warmly as they spot one another. When the group heads to lunch at the nearby Rainforest Cafe, Jasey Miller, 12, balks at the entrance: The restaurant is festooned with faux vines and loud, gesticulating robot animals. Noticing her hesitation, 15-year-old Abby Ames takes her by the arm and ushers her in. Only, this is no family reunion - Jasey and Abby have met only once before, two years ago. But the connections between them go deeper than those that bond many blood relatives. Jasey, Abby's sister Bridget, 10, and one child in each of the 19 families here carry a mutation in a gene called PACS1. Read More
---
Honor Society for Special Education Teachers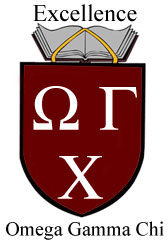 ---
Radical Fecal Transplant Therapy in Kids Has Reduced Their Autism Severity by 47%
Transforming the microbial environment in the guts of children diagnosed with autism could significantly ease the severity of their condition's signature traits, according to newly published research. A study on the effects of a form of faecal transplant therapy in children on the autism spectrum found participants not only experienced fewer gut problems, but continued to show ongoing improvements in autism symptoms two years after the procedure. Arizona State University researchers had already discovered a dose of healthy gut microflora caused characteristics associated with autism spectrum disorder (ASD) to ease or vanish for at least a couple of months after treatment ended. Read More
---
Board Certification in Special Education Available to NASET Members

Through an agreement with The American Academy of Special Education Professionals(AASEP), NASET members now have the opportunity to achieve AASEP Board Certification in Special Education - (B.C.S.E.) at a reduced fee. AASEP Board Certification in Special Education - (B.C.S.E.) is a voluntary choice on the part of the candidate. The candidate for Board Certification wishes to demonstrate a commitment to excellence to employers, peers, administrators, other professionals, and parents. From the standpoint of the Academy, board certification will demonstrate the highest professional competency in the area of special education. Board Certification in Special Educationestablishes a much needed standard for professionals, across disciplines, who work with exceptional children. Read More
---
The Special Olympics Budget Clash: What Schools Could Have Lost
Special Olympics had wrapped up its World Games in Abu Dhabi less than a week before U.S. Secretary of Education Betsy DeVos made her first of two visits to Capitol Hill to explain-and defend-the administration's fiscal 2020 budget for her department. Within hours, the 51-year-old organization was caught in a social media-driven firestorm over a proposed elimination of $17.6 million in federal funding for its work. Highly unlikely from the start, any cuts to Special Olympics appear even more improbable now that President Donald Trump himself has backed off the entire idea. Read More
---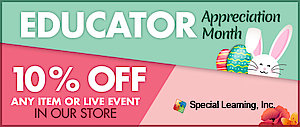 ---
LATEST JOB LISTINGS POSTED ON NASET
*Teacher - Special Education (All Areas) - Approximately 100 positions! - We are looking for highly motivated and skilled talent to join our team at District of Columbia Public Schools (DCPS). We seek individuals who are passionate about transforming the DC school system and making a signifcant difference in the lives of public school students, parents, principals, teachers, and central once employees. To learn more - Click here
*Learning Specialist - The Learning Specialist serves as part of Eagle Rock's instructional team. The position is responsible for serving students with learning needs through managing plans, direct tutoring and instruction, and coaching other instructors. To learn more - Click here
*Director III, Intervention & Prevention Service - Under supervision of the Assistant Superintendent, Department of Special Services, leads the development, management, assessment, and modification of a network of countywide PreK-12 intervention and prevention services, including nontraditional school programs, psychology services, social work services, and student safety and wellness services, and provides indirect supervision to school counseling services and alternative high schools. To learn more - Click here
*Educational Support Services (ESS) Coordinator, Upper School - Berman Hebrew Academy is seeking an ESS Coordinator who will provide vision and direction for the ESS Program by supporting students with different learning styles; supporting teachers in their efforts to advance students with different learning needs within the classroom; and working with parents, students, and outside professionals in order to better support the needs of the students. To learn more - Click here
*ESP (IEP) Specialist - This position will be responsible for the design and implementation of Educational Support Plans (ESP's), similar to IEP's. To learn more - Click here
*Director of Education - Wye River Upper School (WRUS) seeks a full time 12 month Director of Education. WRUS is an independent college and career prep high school serving bright students with learning differences including ADHD, dyslexia or high-functioning autism. To learn more - Click here
*Special Education Teacher - This is an opportunity to work in rural bush Alaska. We offer teacher housing, health benefits, and a competitive salary. We have multiple openings for this position. To learn more - Click here
*Curiculum/Special Ed. Coordinator - Responsible for the effective implementation of special education services, testing, certifications of students and related services throughout the district. Serves as the district liaison with the Alaska Department of Education in all Special Education matters. To learn more - Click here
*Director of Special Services - Elmwood Park School District, a K-12 Suburban District, is seeking a Director of Special Services for the 2019-2020 School Year. Starting July 1, 2019. Candidates for this position are required to have New Jersey Supervisor and Principal Certification. To learn more - Click here
*Special Education Teachers - Responsible for providing an educational atmosphere where students have the opportunity to fulfill their potential for intellectual, emotional, physical, spiritual and psychological growth. This person is responsible for organizing and implementing an instructional program that will maximize the learning experience of students with special needs. To learn more - Click here
* Special Education Teacher -Seattle Public Schools is seeking gap-closing, equity-focused educators to lead the way in eliminating opportunity gaps for our students. As an educator in SPS, you have the opportunity to have a profound and lasting positive impact on the lives of Seattle students. To learn more - Click here
*Special Education Teacher - $50,000/school year (185 days), summers off with year round pay and year round appreciation. Special Education Teachers needed in Arizona (Phoenix and surrounding cities). Needs are in the self-contained and resource settings serving students with emotional disabilities (ED), Autism (A), Severe/Profound (S/P), and Intellectual Disabilities (ID). To learn more - Click here
* Physical Education Teacher - Jewish Child & Family Services (JCFS) provides vital, individualized, results-driven, therapeutic and supportive services for thousands of children, adults and families of all backgrounds each year. To learn more - Click here
If you are an Employer looking for excellent special education staff - Click here for more information
---

---
Food For Thought..........
There are no shortcuts to any place worth going.
Beverly Sills
---