Week in Review - April 12, 2019
NASET
WEEK IN REVIEW
National Association of Special Education Teachers
April 12, 2019 Vol 15 Issue #15

---
Dear NASET News,

Welcome to NASET's WEEK in REVIEW. Here, we provide you with the latest publications fromNASET to read and or download, as well as some of the most interesting articles that have happened this week in the field of special education. We hope you enjoy this publication. Feel free to send us articles for this publication or let us know your thoughts about the WEEK in REVIEW at news@naset.org. Have a great weekend.

Sincerely,
---
NEW THIS WEEK ON NASET
NASET's IEP Components Series
Considering Assistive Technology
---
Assistive technology enables children with disabilities to participate more fully in all aspects of life (home, school, and community) and helps them access their right to a free appropriate, public educationl in the least restrictive environment. The IEP team must determine whether an individual child needs an assistive technology device or service, and if so, the nature and extent to be provided. This issue of NASET's IEP Component series comes from the Center for Parent Information & Resources. The checklist provided is designed to help IEP teams consider the needs of students with disabilities for assistive technology. It was adapted from the Nebraska Department of Education's Nebraska IEP Technical Assistance Guide (1998, September). Read More
---
Amy Schumer on Why She Revealed her Husband's Autism Diagnosis
Amy Schumer is hopeful that at some point being diagnosed with autism will be no big deal. The comedian/actress appeared on "Late Night with Seth Meyers" and discussed why she chose to go public with her husband Chris Fischer's diagnosis of high-functioning autism spectrum disorder. Schumer opened up about it in her new Netflix special "Growing," which started streaming Tuesday -- and so far so good. "That's why we both wanted to talk about it because it's been totally positive," she told Meyers. "I think a lot of people resist getting diagnosed and even some of their children because of the stigma that comes along with it." Read More
---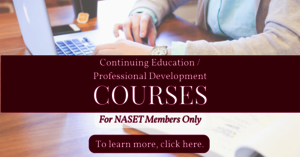 ---
Special Education Shortfalls Strain Minnesota Districts
With more Minnesota students enrolling in special education services and public aid failing to keep pace with the cost of providing those services, the shortfall that school districts have to cover by tapping into general education dollars continues to grow. Data show that shortfall - known as the cross subsidy - totals $724 million this year in Minnesota. Without any new state action, the Education Department projects that will grow to $858 million by 2023. The state automatically allocates more money toward special education costs every year, but it still can't keep up with rising cost, said Se. Carla Nelson, R-Rochester, who chairs the Senate E-12 Finance and Policy Committee. "It just shows the skyrocketing, escalating cost of special education," she said. Legislators and the governor say they want to budget enough new money for special education this session to prevent school districts from subsidizing even more over the next two years. But they don't yet have a long-term plan for chipping away at the shortfall. Read More
---
Oregon Schools Struggling to Meet Special Education Priorities
Oregon school districts are not keeping up with the state's rising expectations when it comes to educating students with special needs, according to a report released Wednesday. The federal Individuals with Disabilities in Education Act, or IDEA, requires states to set annual performance targets and track results for students with disabilities. The latest federal report card finds many Oregon schools continue to struggle with two major goals: avoiding disproportionate punishments against students with disabilities and ensuring those students earn diplomas. Oregon's annual Special Education Report Card found only 13 school districts met the 81 percent graduation rate target for 2017. The previous year, 17 districts met the graduation target, when it was slightly lower, at 78 percent. Read More
---
Julia is Sesame Street's First Character with Autism--Now We Meet Her Family
Two years ago, Sesame Street premiered on the show its first character with autism. Her name is Julia. She is 4 years old and has bright red hair. She is played by Stacy Gordon, a mom whose son has autism. Now, in honor of Autism Awareness Month, Sesame Street has introduced Julia's family and launched new resources for those impacted by autism "Showcasing Julia is an incredible way to share and demonstrate how Julia shares so much in common with all children," said Dr. Jeanette Betancourt, who helped bring Julia's family to life for Sesame Street. "That's our main thing, is to reduce the stigma, but more importantly show the commonality that Julia shares with every child and that is, for us, a changing view of autism." Growing Julia's world was a response to parents' and viewers' feedback, Betancourt said. Julia's mom, Elena, is an art teacher and her dad, Daniel, is an EMT who plays the saxophone. She also has a neurotypical big brother, Samuel, and companion dog, Rose. Bringing Julia's family to life helps further the message of commonality and understanding, Betancourt said. Read More
---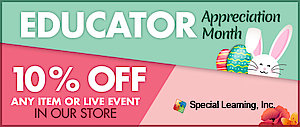 ---
TRIVIA QUESTION OF THE WEEK
Congratulations to: Kate Shannon, Jordanne Benton, Toni Hollingsworth, Olumide Akerele, Christine Morris, Patsy Ray, Cindi Maurice, Zenaida Lemus, and Janice McLaughlin who all knew the answer to last week's trivia question:
Adult depression has long been associated with shrinkage of the hippocampus, a brain region that plays an important role in memory and response to stress. Now, new research from Washington University in St. Louis has linked participation in a specific activity to larger hippocampal volumes in children and less depression in boys ages 9 to 11. The findings are important because they help illuminate the relationships between involvement in this activity, volume of a particular brain region and depressive symptoms in kids as young as nine. What is the activity?
Answer: PARTICIPATION IN TEAM SPORTS
This Week's Trivia Question:
A new artificial intelligence system that employs this technology may be a resource for helping children with autism spectrum disorder (ASD) improve socialization skills, according to a recent study published in JAMA Pediatrics. The small clinical trial found that children using the wearable technology at home showed significant improvements in socialization skills, compared to their counterparts that received only the standard of care. The new system was designed to "encourage facial engagement" and provide feedback on social situations. The program, which helps kids classify the emotion of the person they are interacting with. What is this artificial intelligence system?
If you know the answer to this week's trivia questions, email it to us at contactus@naset.org by April 15, 2019. If you are correct, you will be acknowledged in next week's NASET's Week in Review
---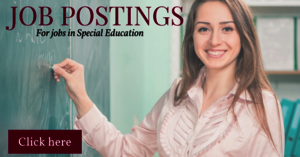 ---
Integrating Infant Mental Health into the Neonatal Intensive Care Unit
Bringing a baby into the world involves many firsts -- mothers and fathers are discovering their new roles, babies are learning what it means to live outside the womb, and the family is forging a relationship and bonding. What happens when this time of uncertainty is complicated by medical issues? Many infants born premature or with other complications often forego their first weeks or months at home for a stay in the neonatal intensive care unit. The NICU is designed to deliver critical medical care to babies in need but can be traumatic for infants and their families, alike. In the Early Childhood Mental Health Program at Children's Hospital Los Angeles, clinical psychologists Marian Williams, PhD, Patricia Lakatos, PhD, and a team of infant-family mental health specialists work towards greater mental health awareness in the NICU. Read More
---
Junior High Incorporates Partners in PE Program for Life-Skills Students
Kadin Vire can easily communicate and comprehend the needs of life-skills students. She is one of 32 Finley Junior High students involved in general education that participate with the newly established program Partners in PE, which provides modified activities for students with special needs. "I like that they are giving them a chance to do something," said Vire while standing outside the gymnasium. "Normally, people just think they can't do anything, but there is a lot you don't know about them that they can do." Vire shared she was taken back by her previous partner who is blind and partakes in dance in her free time. The involvement in Partners in PE has brought a new perspective to the life-skill students she works with even though she has befriended several students in the past. Read More
---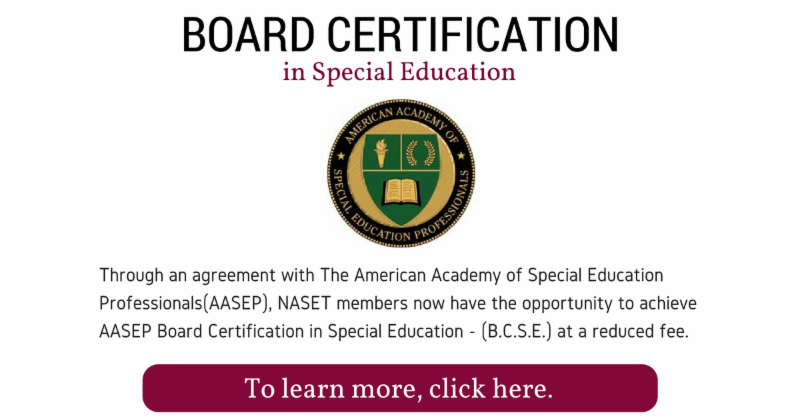 ---
Medical Center Helps Special Education Students Transition, Pursue Ambitions
When Zachary High graduate Garrett Gustafson walks the floors of Lane Regional Medical Center he represents a return on investment made by the public school system and the business community. Gustafson, however, isn't distracted by any accolades. He has one job: "To provide exceptional care service to every patient every time." Gustafson was a special education student at Zachary High. Lifestyle, career and transitions training for students with special needs offered him a path to gainful employment and the ability to be a productive member of society thanks, in part, to employers like Lane who provide both an environment to learn and employment opportunities when graduates are ready to enter the workforce. Read More
---
Why Did the FDA Approve This New High-Dose ADHD Drug?
A new time-released formulation of a drug used to treat ADHD has been approved by the Food and Drug Administration (FDA) to treat children as young as six years old. It's called Adhansia XR and its active ingredient is methylphenidate, which has been used to treat ADHD for more than 50 years. The same active ingredient has been the base for other brand-name drugs used to treat ADHD such as Ritalin, Concerta, Daytrana, Quillivant, Metadate, and Cotempla. So, what makes Adhansia XR different from most of the drugs that came before it? "The only difference in this new drug and the old ones is the higher dose," Dr. Mary Ann Block, a Texas-based physician and non-pharmaceutical ADHD treatment author, told Healthline. Read More
---
Impact of Poverty on Children's Brain Activity
Children born into poverty show key differences in early brain function -- according to new research from the University of East Anglia. Researchers studied the brain function of children aged between four months and four years in rural India. They found that children from lower-income backgrounds, where mothers also had a low level of education, had weaker brain activity and were more likely to be distracted. Lead researcher Prof John Spencer, from UEA's School of Psychology, said: "Each year, 250 million children in low and middle income countries fail to reach their developmental potential." There is therefore a growing need to understand the global impact of poverty on early brain and behavioral development. Read More
---
Almost Half of New Teachers Consider Leaving within 10 Years, According to New Study
Workload and a better work/life balance are the main reasons teachers leave or consider leaving the profession within ten years, a new survey of 1,200 teachers, published in the British Journal of Educational Studies, finds. The nature not the quantity of the workload, with its emphasis on accountability and performance, was the crucial factor in decisions to leave. Between 40 and 50 per cent of the survey's respondents left or were considering leaving the profession within ten years of starting teacher training despite the majority of respondents (75%) viewing teaching as a long-term career. Those who want to teach are committed to the profession and yet, somehow, that commitment is eroded in a very short space of time. Read More
---

---
Study: ADHD is Second Most Impactful Health Condition for U.S. Children
Pediatric attention deficit disorder diagnosis rates continue to climb - up 31% from 2010 to 2017 among Americans aged 2 to 18 years old, according to a recently published study by the Blue Cross Blue Shield Association. In its eight-year study, the company covering one in three insured Americans found that age, gender, and geography all influence the likelihood of an ADHD diagnosis. Middle school students have the highest diagnosis rate (9.0%) and boys are twice as likely as girls to be diagnosed. The highest diagnosis rates were found in the South (7.3 to 11%) and the lowest were in the West (3.1 to 5.1%). The study found that nearly four out of every ten children with ADHD also have an additional behavioral health condition. Nearly 10 percent of middle-school students and 25% of high-school students with ADHD also had depression. For anxiety, these numbers were 23% and 31%, respectively. Learning disorders (26%) were the most common among preschool students with ADHD; LDs were just as prevalent as disruptive behavior disorders (12%) among elementary school students. Read More
---
How Light Therapy Might Help Premature Babies Avoid Vision Problems
Scientists discovered a light-dependent molecular pathway that regulates how blood vessels develop in the eye. The findings in Nature Cell Biology suggest it may be possible to use light therapy to help premature infants whose eyes are still developing avoid vision problems, according to researchers at Cincinnati Children's Hospital Medical Center. Called the opsin 5-dopamine pathway, the novel molecular process helps ensure blood-vessel development in the eye is appropriately balanced to prepare it for visual function. The process can be thrown out of balance in medically fragile premature babies. Researchers are looking for ways to prevent or treat the eye diseases retinopathy of prematurity and myopia (severe near-sightedness) that can result. Myopia is becoming a more common condition in adults around the globe. Read More
---
Pregnant Women with Long Commutes to Work at Increased Risk for Adverse Birth Outcomes
In a study published in Economics & Human Biology researchers from Lehigh University and the University of Wisconsin-Madison found that pregnant women who commute long-distance to work have an increased risk of adverse birth outcomes, including having babies born at a low-birth weight. The study is the first to examine the impact of long-distance commuting during pregnancy on infant health. An analysis of data gleaned from 2014 and 2015 New Jersey birth records, revealed that for pregnant women who commute at least 50 miles to work, each ten miles of travel distance increased the probability of having a low birth weight baby by nearly one percentage point (0.9) or 14 percent, compared to the national average. In other words, the longer the long-distance commute, the higher the risk for giving birth to a low birth weight infant. Low birth weight is defined as under 2,500 grams, or about 5.5 pounds. Read More
---
Honor Society for Special Education Teachers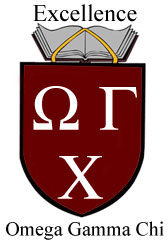 ---
How Virtual Reality Can Help Those with Autism
Autism is what is known as a spectrum condition, meaning it affects individuals in different ways. Adults and children with autism have challenges in behavior, social skills, verbal and non-verbal communication, as well as sensory and attention issues that impact their lives. However, they also have unique identities, quirks, and preferences - just like anyone else. With World Autism Awareness Week, it's a unique time for everyone to learn more about autism - from the general public to politicians. One tool that is being embraced by therapists, counselors, teachers, parents and their children to help those with autism to better communicate and connect with others and the world around them is virtual reality. It is also being used to help others without autism to understand what living with the condition means. Many argue that there is no other medium that comes as close to putting you in someone else's shoes as VR. Read more
---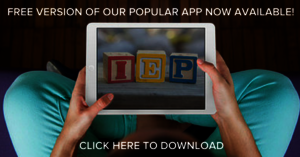 ---
Colorado Governor Signs Bill Allowing Medical Marijuana to be Used for Autism
On World Autism Awareness Day, Governor Jared Polis signed a bill that expands medical marijuana use. Advocates have been fighting for two years to add autism to a list of qualifying medical conditions in Colorado. "I definitely believe it's going to help kids for many reasons," said Michelle Walker, a parent of an autistic child who has other conditions that qualified him for medical marijuana. "One of the biggest reasons is I've seen it. I've seen my son's life change. I've seen our family's life change. It's done a 180, and we're not the only ones." Walker and her family moved to Colorado for the sole reason of obtaining medical marijuana for her son. He was able to start using medical marijuana to treat his seizures but said she also noticed a difference in his overall behavior. Read More
---
Students with Learning Disabilities Need Accommodations for Standardized Tests and Hate that Some Parents Lie About It
Will Marsh spent his early school years in Rahway, N.J., frustrated and in pain at times. "Why am I so stupid?" the boy would tearfully ask his mother. Things got better after he was diagnosed with dyslexia in third grade and began getting support. Despite his diagnosis, Marsh couldn't get all the accommodations he sought when it came time for him to take his college entrance exam, the SAT. So he was particularly "perturbed" to learn that some children who don't have disabilities were approved for accommodations - such as extra time to take the test - because their wealthy parents allegedly made up their disabilities as part of an elaborate college-admissions bribery scheme described by federal prosecutors in March. "It's already hard enough to get accommodations," said Marsh, 23, a graduate and now employee of St. Joseph's University, who recently advocated in Washington for more support on college campuses for students with learning disabilities. Read More
---
Kids of Courage Helps Those with Disabilities Conquer Ski Slopes
It's Azzie Warum's very first time on the slopes, and the 8-year-old is zooming. "It feels like you're in a race car driving," he said. He's one of the members of a large group hitting Mt. Snow in Vermont - finally getting to enjoy an activity many don't think twice about, all thanks to the charity Kids of Courage. Dr. Stuart Ditcheck helped start the charity 11 years ago. "We travel all over the country with large groups of children and young adults who are challenged with either physical disabilities or very serious illnesses," he told CBS News. This year, several volunteers brought 52 campers and hundreds of doses of medicine to the mountains. Everyone who participated was surrounded by a team of people whose job was to make sure everything was done safely. Read More
---
Teachers Nationwide Can Now Look to Detroit for Help Adopting a Demanding New Literacy Curriculum
It's not every day that educators across the nation look to the Detroit school system for inspiration. But that's exactly what will happen as a result of a partnership announced this week. As part of the partnership, materials developed with the help of curriculum experts in the district - and test-driven by Detroit teachers this school year - will be made available for free to teachers nationwide. The partnership could save time for teachers across the country who are adapting to a new English language arts curriculum, since the materials map out steps teachers can take as they prepare their new lessons. Ordinarily, teachers would invest a lot of time developing the materials, said Beth Gonzalez, the assistant director of curriculum and instruction for the Detroit district. Now, they won't have to. Read More
---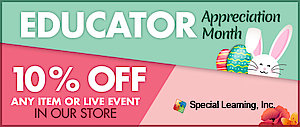 ---
LATEST JOB LISTINGS POSTED ON NASET
* Learning Specialist - The Learning Specialist serves as part of Eagle Rock's instructional team. The position is responsible for serving students with learning needs through managing plans, direct tutoring and instruction, and coaching other instructors. To learn more - Click here
* Director III, Intervention & Prevention Service - Under supervision of the Assistant Superintendent, Department of Special Services, leads the development, management, assessment, and modification of a network of countywide PreK-12 intervention and prevention services, including nontraditional school programs, psychology services, social work services, and student safety and wellness services, and provides indirect supervision to school counseling services and alternative high schools. To learn more - Click here
* Educational Support Services (ESS) Coordinator, Upper School - Berman Hebrew Academy is seeking an ESS Coordinator who will provide vision and direction for the ESS Program by supporting students with different learning styles; supporting teachers in their efforts to advance students with different learning needs within the classroom; and working with parents, students, and outside professionals in order to better support the needs of the students. To learn more - Click here
* ESP (IEP) Specialist - This position will be responsible for the design and implementation of Educational Support Plans (ESP's), similar to IEP's. To learn more - Click here
* Director, Endowed Chair Laboratory Schools - The Director of Laboratory School is responsible for directing the Laboratory Schools by serving the educational needs of students with learning differences and Down syndrome; serving as a training site for TCU students to become teachers; establishing educational research opportunities for faculty and staff. To learn more - Click here
* Director of Education - Wye River Upper School (WRUS) seeks a full time 12 month Director of Education. WRUS is an independent college and career prep high school serving bright students with learning differences including ADHD, dyslexia or high-functioning autism. To learn more - Click here
* Special Education Teacher - This is an opportunity to work in rural bush Alaska. We offer teacher housing, health benefits, and a competitive salary. We have multiple openings for this position. To learn more - Click here
* Curiculum/Special Ed. Coordinator - Responsible for the effective implementation of special education services, testing, certifications of students and related services throughout the district. Serves as the district liaison with the Alaska Department of Education in all Special Education matters. To learn more - Click here
* Director of Special Services - Elmwood Park School District, a K-12 Suburban District, is seeking a Director of Special Services for the 2019-2020 School Year. Starting July 1, 2019. Candidates for this position are required to have New Jersey Supervisor and Principal Certification. To learn more - Click here
* Special Education Teachers - Responsible for providing an educational atmosphere where students have the opportunity to fulfill their potential for intellectual, emotional, physical, spiritual and psychological growth. This person is responsible for organizing and implementing an instructional program that will maximize the learning experience of students with special needs. To learn more - Click here
* Special Education Teacher -Seattle Public Schools is seeking gap-closing, equity-focused educators to lead the way in eliminating opportunity gaps for our students. As an educator in SPS, you have the opportunity to have a profound and lasting positive impact on the lives of Seattle students. To learn more - Click here
* Special Education Teacher - $50,000/school year (185 days), summers off with year round pay and year round appreciation. Special Education Teachers needed in Arizona (Phoenix and surrounding cities). Needs are in the self-contained and resource settings serving students with emotional disabilities (ED), Autism (A), Severe/Profound (S/P), and Intellectual Disabilities (ID). To learn more - Click here
* Physical Education Teacher - Jewish Child & Family Services (JCFS) provides vital, individualized, results-driven, therapeutic and supportive services for thousands of children, adults and families of all backgrounds each year. To learn more - Click here
If you are an Employer looking for excellent special education staff - Click here for more information
---

---
Food For Thought..........
For me, I am driven by two main philosophies: know more today about the world than I knew yesterday and lessen the suffering of others. You'd be surprised how far that gets you.
Neil deGrasse Tyso
---