Week in Review - September 11, 2018

NASET
WEEK IN REVIEW
National Association of Special Education Teachers
September 14, 2018 Vol 14 Issue #36
Dear NASET News,


Welcome to NASET's WEEK in REVIEW. Here, we provide you with the latest publications fromNASET to read and or download, as well as some of the most interesting articles that have happened this week in the field of special education. We hope you enjoy this publication. Feel free to send us articles for this publication or let us know your thoughts about the WEEK in REVIEW at news@naset.org. Have a great weekend.

Sincerely,


NASET News Team
NEW THIS WEEK ON NASET
NASET's Parent-Teacher Conference Handout
Getting Ready for Healthcare at the Age of Majority
---
When young people with disabilities reach the "age of majority," they gain the right to manage their own affairs, including choosing their own doctor and seeing to their own healthcare needs. In most states, this happens at age 18. Legally considered as adults, they may take charge of healthcare decisions large and small. But will they be ready to make such decisions for themselves? Will they have the skills and basic information they need? This NASET Parent-Teacher Conference Handout is a tip sheet from National Secondary Transition Technical Assistance Center (NSTTAC), National Post-School Outcomes Center (NPSO) and Center for Parent Information and Resources (CPIR) considers steps that you (as parents) and others (such as teachers or transition specialists) can take to help your teenager with disabilities learn what's involved in taking care of one's own health and healthcare as an adult.
Read More
Professional Development Courses - Free for Members
Residential Placement Options
---
After taking this NASET Professional Development Course, you should understand the following:
Resources to Consider
Centers for Independent Living (CIL)
Residential Services
Adult Foster Care
Boarding Homes
Family Subsidy Program
Free-Standing Weekend Respite
Group Homes
Semi-Independent Living Arrangements (SIL)
Home Care Attendants or Personal Assistant Services
Supervised Living Arrangements
Intermediate Care Facility (ICF/MR)
Supportive Living Units (SLU)
Waivered Services
Evaluating Residential Programs
Making a Residence Accessible
Housing Subsidies
Section 8 Housing
Section 202 Housing
Overview of Respite Care
Benefits of Respite Care
Respite Care Suggestions for Parents
How to Tell if a Family Could Benefit from Respite Care
Federal and State Agencies for Help with Respite Care
State and Local Disability or Support Groups
What Parents Need to Know when Seeking Respite Care Services in their Community Read More
To access course click here - Residential Placement Options
Genes are Key to Academic Success, Study Suggests
Parents always worry about whether their children will do well in school, but their kids probably were born with much of what they will need to succeed. A new study published in npj Science of Learning by researchers from The University of Texas at Austin and King's College London explains the substantial influence genes have on academic success, from the start of elementary school to the last day of high school. For many years, research has linked educational achievement to life trajectories, such as occupational status, health or happiness. But if performing well in school predicts better life outcomes, what predicts how well someone will do throughout school? "Around two-thirds of individual differences in school achievement are explained by differences in children's DNA," said Margherita Malanchini, a psychology postdoctoral fellow at the Population Research Center at UT Austin. "But less is known about how these factors contribute to an individual's academic success overtime." Read More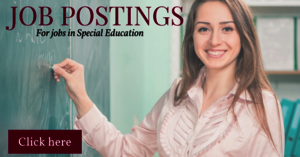 Severe Peanut Allergies: DNA-Based Method Detects Trace Amounts of Peanut in Foods
For people with severe peanut allergies, eating even miniscule amounts of the legume can trigger anaphylaxis -- a life-threatening condition characterized by dizziness, breathing difficulties and, sometimes, loss of consciousness. Now, researchers have developed a sensitive new test to detect trace amounts of peanuts in foods using the peanuts' DNA. They report their results in ACS' Journal of Agricultural and Food Chemistry. Surveys have indicated that at least 3 million people in the U.S. suffer from peanut allergies, with the number rising steadily over the past decade. People with known allergies are usually careful to avoid foods containing peanuts, but small amounts sometimes contaminate foods that don't list peanuts as an ingredient. Scientists have developed several methods to detect peanut allergens in foods; however, most of these test for proteins that can be destroyed during food processing. Read More
Children Born Through IVF May Have Higher Risk of Hypertension
Children conceived through assisted reproductive technologies may be at an increased risk of developing arterial hypertension early in life, among other cardiovascular complications, according to a Swiss study published today in the Journal of the American College of Cardiology. Developed in 1978, assisted reproductive technologies (ART) has helped millions of individuals and families who cannot conceive naturally. The most common ART methods are in vitro fertilization and intracytoplasmic sperm injection, which can expose the gamete and embryo to a variety of environmental factors before implantation. Children conceived using ART make up 1.7 percent of all infants born in the United States every year and currently over six million persons worldwide. Read More
Autism's Sex Bias May Originate in Brain's Immune Cells
Two of the most reliable risk factors for autism are being male and being exposed to inflammation in the womb. At first glance, these may seem to be unrelated factors, but increasing evidence hints at a connection between them that involves microglia, immune cells in the brain. Microglia spring to action in response to inflammation, ridding the brain of pathogens and cellular debris. They also sculpt brain circuits by trimming the connections between cells. But microglia apparently function differently in male rodents than in females. They are more active in males and respond more vigorously to inflammation, new studies suggest - and this may make male fetal brains more susceptible to damage from inflammation. Read More
Board Certification in Special Education Available to NASET Members

Through an agreement with The American Academy of Special Education Professionals(AASEP), NASET members now have the opportunity to achieve AASEP Board Certification in Special Education - (B.C.S.E.) at a reduced fee. AASEP Board Certification in Special Education - (B.C.S.E.) is a voluntary choice on the part of the candidate. The candidate for Board Certification wishes to demonstrate a commitment to excellence to employers, peers, administrators, other professionals, and parents. From the standpoint of the Academy, board certification will demonstrate the highest professional competency in the area of special education. Board Certification in Special Educationestablishes a much needed standard for professionals, across disciplines, who work with exceptional children. Read More
TRIVIA QUESTION OF THE WEEK
Congratulations to: Jennifer Zachek, Michelle Hohmann, Pam Choate, Cindi Maurice, Glenn Devino, Diane Campbell-Mitchell, Olumide Akerele, Michael Levine, Patsy Ray, Raynelle Lanier, Denise Keeling, and Wanda Routier who all knew the answer to last week's trivia question:

QUESTION: According to the latest research in the field, when adults are participants in this part of the school day-- leading games, monitoring play and ensuring conflicts are mediated quickly -- children are more likely to be engaged in the activities of this part of the school day. What part of the school day is this?
ANSWER: SCHOOL RECESS
THIS WEEK'S QUESTION: According to a recent study published in the American Journal of Physical Medicine & Rehabilitation, what is the single most important factor affecting quality of life in patients with traumatic spinal cord injury (TSCI)?
If you know the answer, email us at contactus@naset.org by September 17, 2018. We will acknowledge your correct answer in the next edition of the Week in Review
Survey: Albuquerque Special Education Teachers Face 'Low Morale'
A new survey shows special education teachers and staff at New Mexico's largest school district feel they are undervalued and overworked with "very low" morale. The Albuquerque Journal reports a 73-page survey report commissioned by Albuquerque Public Schools and the Albuquerque Teachers Federation union found that nearly half of educators don't feel the district's special education department is effectively managed. According to the survey, which was conducted in June and July, only about two-fifths of special ed teachers and staff would recommend the district as a good place to work. The report also says many special education educators see their workload as too much. Read More
Biking as Medicine: Program Seeks to Help Struggling Students Through Exercise
Cade VanEtten can bunny-hop the tallest curb on a mountain bike, while Xan Roberts isn't far removed from training wheels. Despite their differing skill levels, the children both claim to have a keener focus on classwork Mondays, Wednesdays and Fridays - when they get to start the school day with 40 minutes of pedaling and burning excess energy. They've been participants in a new program at the Pocatello Community Charter School called Riding for Focus, which aims to prove biking can be the best medicine for middle-schoolers who have trouble behaving or paying attention in class. The program, launched at PCCS last fall, is not for credit, and will resume for the current school year in October. Read More
10% of U.S. Children Diagnosed with ADHD, Study Finds
The number of children diagnosed with ADHD has reached more than 10 percent, a significant increase during the past 20 years. The rise was most pronounced in minority groups, suggesting that better access to health insurance and mental health treatment through the Affordable Care Act might have played some role in the increase. The rate of diagnosis during that time period doubled in girls, although it was still much lower than in boys. But the researchers say they found no evidence confirming frequent complaints that the condition is overdiagnosed or misdiagnosed. The U.S. has significantly more instances of ADHD than other developed countries, which researchers said has led some to think Americans are overdiagnosing children. Dr. Wei Bao, the lead author of the study, said in an interview that a review of studies around the world doesn't support that. Read More
Students with Disabilities Improperly Suspended at Newark's Largest Charter School Network, Complaint Says
Newark's largest charter-school network suspends students with disabilities at a disproportionately high rate, violating their rights, according to a new complaint filed with the state. The complaint alleges that North Star Academy gave suspensions to 29 percent of students with disabilities during the 2016-17 school year. The network disputes the complaint's allegations and says the actual figure was 22 percent. North Star removed students with disabilities from their classrooms for disciplinary reasons, including suspensions and expulsions, 269 times that school year, according to the complaint filed by an attorney at the Education & Health Law Clinic at Rutgers Law School in Newark. The complaint is based on state data and reports by parents who contacted the clinic. Read More
In Australia, Sex and Relationship Education for Women with Intellectual Disabilities the 'Ignored Curriculum'
A relationships program designed by women with intellectual disabilities, for women with intellectual disabilities, is the first of its type to deliver the sex education many missed out on, as it was presumed they wouldn't need it. The course, which addresses consent, healthy relationships and abuse, intends to help protect those most vulnerable to sexual violence and harassment. It was designed in conjunction with People with Disability Australia (PWDA), which has trained eight New South Wales women as peer educators to run courses across the state. Wollongong-based mentor Chloe Kearns, 17, described it as the "ignored curriculum". "A lot of my peers in mainstream education get taught about domestic violence, abuse, safe relationships and how to have a healthy lifestyle in a relationship and a good sex education, unlike me in a support unit," she said. Read More
Rapid Weight Gain During Infancy Possible Risk Factor for Later Obesity in Kids with Autism
Childhood obesity is a serious public health concern that can have a profound impact on children's health and well-being. Children with Autism Spectrum Disorder (ASD) are more likely to have obesity compared to their peers with typical development, data show. Until recently, little has been known about why children with ASD are at increased risk for developing obesity. A new study from the University of Pennsylvania School of Nursing (Penn Nursing), which examined early life risk factors for obesity among children with ASD, developmental delays or disorders, and children from the general population, is among the first to show that children with ASD had the highest frequency of rapid weight gain during the first six months of life, which may put them at increased risk for childhood obesity. The study has been published online in the journal Autism. Read More
New CDC Guidelines Detail Treatment of Pediatric Mild Traumatic Brain Injury
New evidence-based guidelines, developed by the Centers for Disease Control and Prevention (CDC) with input from the American College of Emergency Physicians (ACEP) and others put forward recommendations for a broad range of health care providers responsible for detection and management of pediatric mild traumatic brain injury, most of which are concussions. The CDC recommendations are outlined in an Annals of Emergency Medicine editorial and span diagnosis, prognosis, management and treatment in a variety of clinical settings. From 2005-2009, there were almost 3 million emergency visits for pediatric mild traumatic brain injury, according to the CDC. Read More
Texas Expects Thousands More Special Education Students. But Where are the Teachers?
Thousands of additional children will soon be eligible for special education services after state officials eliminated an illegal cap that artificially tamped down Texas special education rolls for a decade. But even if the state fully funds the estimated $3 billion cost of providing that extra instruction, educators say one big question remains: Where will schools find up to 9,000 new special education teachers? Schools already have a hard time recruiting special education teachers, so much so that the state offers incentives such as student loan forgiveness programs. But those incentives aren't enough to meet the demand, leaving schools across the state struggling every year to find enough teachers to provide specialized services to students. Now as the number of students needing extra services is expected to rise dramatically, finding educators will be even more difficult, state education officials and advocacy groups say. Read More

Parents Claim State Pick a School Law has Failed their Child with Special Needs
Nease High School in St. Johns has a large population and it is in one of the state's high achieving school districts. Kristi Cantrell's son Alex is a junior at Nease. He is an ESE student earning his grades; an 83 in history, 73 in geometry. "He has been in the St.Johns School district since 2007 and there's never been an issue," said Cantrell, then all of a sudden we are being informed he can't go here." Cantrell moved from St. Johns County in March 2016 but never filed a change of address. She did not believe it would be a problem because at the same time Florida's Open Enrollment became law. It is commonly called the Pick a School law. It removes the traditional boundaries and allows students to attend schools in other districts as long as the schools are not at capacity. "Last Wednesday they told my ex-husband Alex cannot no longer attend Nease," said Cantrell, "everyone is surprised." Read More
Putting Thoughts on Paper: Start with a Storyboard!
As a special education teacher, I know many students have trouble analyzing text and recalling information. General education teachers see students facing similar hurdles; however, many of my students don't even have the vocabulary to share everything they've learned. I suspect that my students learn much more than they can ever tell me. Many of my students have been nonverbal, and even more have never mastered the skill of writing much else than their names. In my students with higher abilities, I'll find major gaps in information when they attempt to recall what they've learned. I often see my students struggle with the organizational thought processes that allow them to share the information they've received. They might know it, but they just can't communicate it. Read More
Brain Training: Classroom Edition
When most people consider the concept of brain training to improve learning, they tend to think of those online game programs or puzzles that are purported to give the brain a "workout" by practicing memory and problem solving skills to sharpen the mind. Others consider more advanced techniques aimed at optimizing brainwave activity through neurofeedback or stimulation therapies. Although the games can be fun, there's little research to support their true efficacy in training the brain for improved success in learning. And the advanced technologies can prove costly. I'm definitely following the medical literature on the use of computer, smartphone and other technologies to train the brain, even contributing to the general fund of knowledge on this topic through research. But the reality is that you really don't need an Internet subscription or expensive subscriptions and programs to help you or your child train the brain for better classroom success and improved learning. In fact, nailing just four habits can help significantly improve performance over time. Read More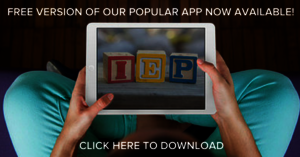 LATEST JOB LISTINGS POSTED ON NASET
* Special Education Coordinator Statewide- Wisconsin- This position will work from home and can be based anywhere in the state. This is a statewide position and will provide support to districts throughout Wisconsin. This includes day and some overnight travel. The Wisconsin RtI Center works in a virtual office environment. To learn more - Click here
* Special Education Teacher Chicago, IL - The Invo-Progressus Team has incredible opportunities for Special Education Teachers...or, as we like to call them, Superheroes. If you use your super powers to help ensure that children have access to the best education possible in the least restrictive environment, we would love for you to join the Invo-Progressus team! To learn more - Click here
* Special Education Teacher Philadelphia, PA - The Invo-Progressus Team has incredible opportunities for Special Education Teachers...or, as we like to call them, Superheroes. If you use your super powers to help ensure that children have access to the best education possible in the least restrictive environment, we would love for you to join the Invo-Progressus team! To learn more - Click here
* Development Intervention (Per/Diem) Springfield, NJ- The Arc of Union County's Early Intervention Program is in search of Development Intervention Consultants to join our multi-disciplinary team providing services to children ages 0-3 with developmental needs ages in their homes or community settings throughout Union County. Schedules are flexible and based on the needs of the children and families. To learn more - Click here
* Deputy Commissioner of Special Populations Austin, TX - The Texas Education Agency (TEA) is the state agency that provides statewide leadership for the primary and secondary public schools. It is headed by the commissioner of education. The mission of TEA is to provide leadership, guidance and resources to help schools meet the educational needs of all students. To learn more - Click here
* Teacher - Special Education (all categories) Suwanee, Georgia - Responsible for planning and providing for appropriate learning experiences for students based on the district's AKS curriculum as well as providing an atmosphere and environment conducive to the intellectual, physical, social, and emotional development of individuals. GCPS offers full benefits and 2 Retirement Packages! To learn more - Click here
* Special Education Teacher Alleghany, Chase City, Danville, Hampton, Petersburg, Roanoke, Tidewater, Springfield, Rockbridge Baths - Rivermont Schools are now hiring special education teachers at multiple locations throughout Virginia. Sign on bonus of $2,000 and relocation assistance of $5,000 are available for those who qualify. To learn more - Click here
* Special Education Teacher Willmar, MN - DCD Center Based at Roosevelt Elementary School - Provides research-based specialized instruction to address the instructional goals and objectives contained within each student's IEP. Assesses student progress and determines the need for additional reinforcement or adjustments to instructional techniques. Employs various teaching techniques, methods and principles of learning to enable students to meet their IEP goals. To learn more - Click here
If you are an Employer looking for excellent special education staff - Click here for more information
Food For Thought..........
Be the teacher who when given the "hard" class says, these aren't hard kids, there are my kids.
Teresa Kwant