Week in Review - October 5, 2018

NASET
WEEK IN REVIEW
National Association of Special Education Teachers
October 5, 2018 Vol 14 Issue #39
Dear NASET News,


Welcome to NASET's WEEK in REVIEW. Here, we provide you with the latest publications fromNASET to read and or download, as well as some of the most interesting articles that have happened this week in the field of special education. We hope you enjoy this publication. Feel free to send us articles for this publication or let us know your thoughts about the WEEK in REVIEW at news@naset.org. Have a great weekend.

Sincerely,


NASET News Team
NEW THIS WEEK ON NASET
NASET's Autism Spectrum Disorder Series
Applied Behavior Analysis and Its Effect on
Students
with Autism Spectrum Disorder
---
This issue of NASET's Autism Spectrum Disorder series was written by Lymairy Checo. In the previous years, the prevalence of Autism Spectrum Disorder (ASD) has increased significantly. Currently, 1 out of every 59 children is diagnosed with ASD (Center of Disease Control and Prevention, 2018). This increase in ASD has significant implications for teachers and special education teachers. It is very probable for a teacher nowadays to have at least one student or more with ASD throughout their careers, which is why it is essential to research the most effective strategies to improve students with ASD both academically and behaviorally. One of the common evidenced based practiced used today is applied behavior analysis (ABA). When practiced correctly ABA can be beneficial for students with ASD. Discrete trial teaching, task analysis, and incidental teaching are some of the elements that formulate ABA. This discipline has shown to improve "cognitive functioning, language and communication skills, social skills, repetitive behaviors, and academic performance" (Dillenburger, 2012). However, the subjects of these tests were toddlers. Nonetheless, the methods of ABA are commonly used on school-aged students with ASD although more research is required on its effectiveness. This paper will discuss what Applied Behavior Analysis and its components are, how it affects toddlers vs. school age students, and how it is beneficial for a school setting. Read More
Unlocking the Secret of How the Brain Encodes Speech
People like the late Stephen Hawking are unable to speak because their muscles are paralyzed. Scientists want to help these individuals communicate by developing a brain machine interface to decode the commands the brain is sending to the tongue, palate, lips and larynx. New research has moved science closer by unlocking new information about how the brain encodes speech. They discovered the brain controls speech in a similar way to how it controls arm movements. Read More
Rare Genetic Disorders More Complex than Thought
Researchers have found that the genetic causes of rare neurodevelopmental disorders vary more than previously thought. The study from Wellcome Sanger Institute scientists and their collaborators discovered that serious rare disorders can be affected by combinations of common genetic variants, rather than solely individual rare variants that damage single genes. The study published in Nature will help researchers understand how an individual's whole genetic make-up can modify the effect of rare damaging variants typically thought to cause these developmental disorders. They also revealed that common genetic variants known to increase the risk of conditions such as schizophrenia also increased the risk of rare developmental disorders. Read More
Study Shows Importance of Personal Social Networks on Neurological Outcomes
Are healthy and unhealthy habits contagious? Can a person's social network influence their risk of disease? It's a contentious idea but one that researchers want to explore in the future and better understand. A new study by investigators from Brigham and Women's Hospital helps lay important groundwork for such studies by developing and making accessible scalable tools to allow clinical researchers to assess social networks in a robust and quantifiable way. In addition, using data from a cohort of participants in the federally funded Genes and Environment in Multiple Sclerosis (GEMS) Project, the team reports finding an association between the habits of people connected to a participant and that person's level of self-reported neurological disability. Read More
Compound Improves Social Interaction in Autism
Children with autism often find social interactions awkward, leaving them isolated. Now in a study appearing in ACS' Journal of Medicinal Chemistry, scientists report that they have discovered a first-of-its-kind compound that promotes social interaction among laboratory mice that display autistic traits. The finding could lead to the development of drugs capable of improving social behaviors in those who have autism. Autism spectrum disorders (ASD) affect about one in every 59 children, according to the U.S. Centers for Disease Control and Prevention. Although symptoms vary, these disorders are often characterized by impaired social interactions, limited communication skills and repetitive behaviors. A few studies have shown that oxytocin, a hormone that acts like a neurotransmitter in the brain, can improve the ability of some ASD patients to interpret emotional cues and interact with others. Read More
Board Certification in Special Education Available to NASET Members

Through an agreement with The American Academy of Special Education Professionals(AASEP), NASET members now have the opportunity to achieve AASEP Board Certification in Special Education - (B.C.S.E.) at a reduced fee. AASEP Board Certification in Special Education - (B.C.S.E.) is a voluntary choice on the part of the candidate. The candidate for Board Certification wishes to demonstrate a commitment to excellence to employers, peers, administrators, other professionals, and parents. From the standpoint of the Academy, board certification will demonstrate the highest professional competency in the area of special education. Board Certification in Special Educationestablishes a much needed standard for professionals, across disciplines, who work with exceptional children. Read More
TRIVIA QUESTION OF THE WEEK
Congratulations to: Olumide Akerele, Teresa Pitts, Patsy Ray, Melody Owens, and Raynelle B. Lanier who all knew the answer to last week's trivia question.

QUESTION:
According to research published by the Journal of the American Medical Association (JAMA), this disorder has nearly doubled over the last generation to include more than 10 percent of U.S. children. Between 1997-1998 and 2015-2016, the prevalence of this diagnosis increased across age, gender, race/ethnicity, income and geography, but is notably twice as high in girls and Hispanic children and has more than doubled for Black children. What is the disorder?
ANSWER: Attention Deficit Hyperactivity Disorder (ADHD)
This week's question: According to research led by the University of Chichester and University Centre Hartpury, this musical activity for 60 minutes a week can benefit children diagnosed with autism and supports learning at school. The musical activity showed students' ability to follow their teachers' instructions improved significantly and enhanced their social interactions between peers and members of school staff. Observations also highlighted significant improvements in dexterity, rhythm and timing. What is the activity?
If you know the answer, email us at contactus@naset.org by October 8, 2018. We will acknowledge your correct answer in the next edition of the Week in Review
Marker in Brain Associated with Aggression in Children Identified
Imagine a situation where one child is teasing another. While the child doing the teasing means it playfully, the other child views it as hostile and responds aggressively. Behavior like this happens all the time with children, but why some react neutrally and others act aggressively is a mystery. In a new study, a University of Iowa-led research team reports it has identified a brain marker associated with aggression in toddlers. In experiments measuring a type of brain wave in 2½ to 3½-year-old children, toddlers who had smaller spikes in the P3 brain wave when confronted with a situational change were more aggressive than children registering larger P3 brain-wave peaks, research showed. The results could lead to identifying at an earlier stage children who are at risk of aggressive behavior and could help stem those impulses before adolescence, an age at which research has shown aggressive behavior is more difficult to treat. Read More
Sensitive Babies Become Altruistic Toddlers
Our responsiveness to seeing others in distress accounts for variability in helping behavior from early in development, according to a study published September 25 in the open-access journal PLOS Biology by Tobias Grossmann of the University of Virginia, and colleagues. Altruistic behavior such as helping an unfamiliar person in need is considered a key feature of cooperation in human societies. Yet our propensity to engage in altruistic acts varies considerably among individuals, ranging from extraordinarily altruistic kidney donors to highly antisocial psychopaths. Past studies have suggested that greater sensitivity to fearful faces is linked to heightened levels of prosocial behavior, which can already be seen in preschool children. Examining responsiveness to fearful faces and its variability early in human development represents a unique opportunity to shed light on the precursors of altruistic behavior. Read More
Patterns in STEM Grades of Girls versus Boys
A new study, led by UNSW Sydney PhD student Rose O'Dea, has explored patterns in academic grades of 1.6 million students, showing that girls and boys perform very similarly in STEM -- including at the top of the class. The analysis, published today in the journal Nature Communications, casts doubt on the view that there are fewer women in STEM-related jobs because they aren't as capable in those subjects as men -- a notion that has been supported by the concept that gender differences in variability lead to gender gaps in associated fields. In their meta-analysis, the UNSW researchers compared gender differences in variation of academic grades from over 1.6 million students aged six through to university from all over the world, across 268 different schools and classrooms. Read More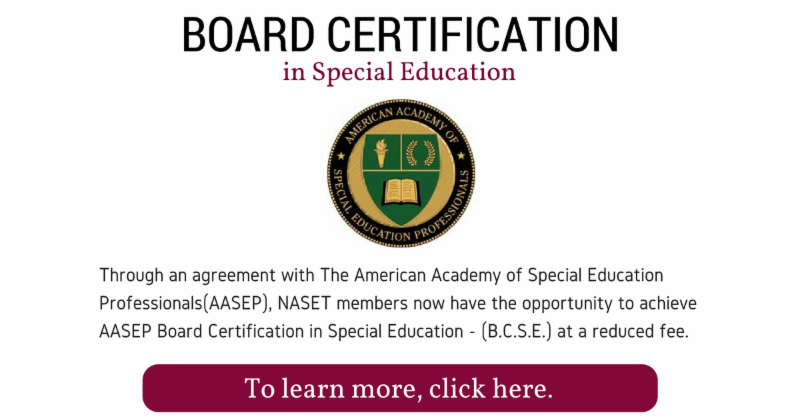 Lung Inflammation from Childhood Asthma Linked with Later Anxiety
Persistent lung inflammation may be one possible explanation for why having asthma during childhood increases your risk for developing anxiety later in life, according to Penn State researchers. In a study with mice, researchers found that childhood exposure to allergens was linked with persistent lung inflammation. It was also connected to changes in gene expression related to stress and serotonin function. Additionally, the study -- recently published in Frontiers in Behavioral Neuroscience -- found that episodes of labored breathing were associated with short-term anxiety. "The idea of studying this link between asthma and anxiety is a pretty new area, and right now we don't know what the connection is," said Sonia Cavigelli, associate professor of biobehavioral health. "What we saw in the mice was that attacks of labored breathing may cause short-term anxiety, but that long-term effects may be due to lasting lung inflammation." Read More
Children Found Capable of Using the 'Wisdom of Crowds'
Children, like adults, can improve their response to difficult tasks by the power of group work, new research led by the University of Bristol has found. The 'Wisdom of Crowds' is well documented in adults, but previously children were thought to lack the social and cognitive skills to make effective group decisions together. The study, published in PLOS ONE, evaluated the habits of 219 pupils from schools in the South West of England between the ages of 11 and 19 revealing that in fact, pupils as young as 11 years possess the skills necessary to 'crowdfund' knowledge in order to decipher the correct answer. Participants were asked to guess the number of sweets in a jar individually and then after discussion, to give a group answer. The researchers looked at how the children used their original guesses to come to a final group answer. Read More
Spinal Cord Stimulation, Physical Therapy Help Paralyzed Man Stand, Walk with Assistance
Spinal cord stimulation and physical therapy have helped a man paralyzed since 2013 regain his ability to stand and walk with assistance. The results, achieved in a research collaboration between Mayo Clinic and UCLA, are reported in Nature Medicine. With an implanted stimulator turned on, the man was able to step with a front-wheeled walker while trainers provided occasional assistance. He made 113 rehabilitation visits to Mayo Clinic over a year, and achieved milestones during individual sessions. "What this is teaching us is that those networks of neurons below a spinal cord injury still can function after paralysis," says Kendall Lee, M.D., Ph.D., co-principal investigator, neurosurgeon and director of Mayo Clinic's Neural Engineering Laboratories. Read More
IQ: Does Our Environment Affect the Genes in Our Brains?
Is there a link between differences in IQ test performance and the activity of certain genes? Researchers from Charité -- Universitätsmedizin Berlin have shown that modifications in the structure of a specific gene have a negative impact on individual test performance. This suggests that environmentally-induced epigenetic changes to our genetic material have a greater impact on intelligence than previously thought. Results from this study have been published in Translational Psychiatry. Stress and adverse life experiences are examples of environmental factors that can affect gene activity, leading to structural changes in our genetic material (genome). These 'epigenetic changes' enable the human genome to adapt to its environment, allowing our DNA to be passed on to the next generation of cells, as well as passing on the information that determines whether, and under which conditions, a particular gene will be activated. Read More
Children Whose Mothers Use Marijuana are More Likely to Try it at Younger Age
When mothers use marijuana during the first 12 years of their child's life, their cannabis-using children are more likely to start at an earlier age than children of non-using mothers, according to a new study from the Harvard T.H. Chan School of Public Health published in the American Journal of Preventive Medicine. This study is the first to establish a relationship between maternal cannabis use during a child's lifetime and earlier initiation in a nationally-representative, longitudinal cohort, and examine the role of race, gender, and other social environmental factors. Read More

Checklist Helps Assess Early Feeding Skills in Premature Infants
Infants born prematurely face challenges in developing the complex, interrelated skills needed for effective feeding. An assessment called the Early Feeding Skills (EFS) checklist is a valid and reliable tool for evaluating the emergence of feeding skills in preterm infants, reports a study in Advances in Neonatal Care, official journal of the National Association of Neonatal Nurses. The EFS provides a user-friendly tool for assessing and monitoring feeding skills in premature infants and other infants at risk of feeding problems -- and for guiding interventions to promote the skills needed to feed successfully, according to the new research, led by Suzanne Thoyre, PhD, RN, FAAN, of the University of North Carolina at Chapel Hill School of Nursing. Read More
Latest Research Hints at Predicting Autism Risk for Pregnant Mothers
Researchers at Rensselaer Polytechnic Institute -- led by Juergen Hahn, professor and head of biomedical engineering -- are continuing to make remarkable progress with their research focused on autism spectrum disorder (ASD). A recent paper authored by Hahn and Jill James from the University of Arkansas for Medical Sciences (UAMS) in the journal Research in Autism Spectrum Disorders discusses their work on predicting with approximately 90 percent accuracy whether a pregnant mother has a 1.7 percent or a tenfold increased risk of having a child diagnosed with ASD. Currently there is no test for pregnant mothers that can predict the probability of having a child that will be diagnosed with ASD. Recent estimates indicate that if a mother has previously had a child with ASD, the risk of having a second child with ASD is approximately 18.7 percent, whereas the risk of ASD in the general population is approximately 1.7 percent. Read More
Surprise Finding Uncovers Balancing Act Between Birth Defects and Cancer
Walter and Eliza Hall Institute researchers have made a surprise discovery about how subtle changes in the way cell survival is regulated during embryonic development can have drastic health implications. The study, published in the journal Cell Reports, suggests that it is important to strike a healthy balance between too little cell death, which can cause cancer, and too much cell death, which can lead to developmental abnormalities. The research was led by Dr Stephanie Grabow, Dr Andrew Kueh, Dr Francine Ke, Professor Andreas Strasser and Associate Professor Anne Voss and performed in collaboration with researchers at Monash University and the United States-based biotechnology company Genentech. Read More
Honor Society for Special Education Teachers

American Girls Read and Write Better than Boys
As early as the fourth grade, girls perform better than boys on standardized tests in reading and writing, and as they get older that achievement gap widens even more, according to research published by the American Psychological Association. "The common thinking is that boys and girls in grade school start with the same cognitive ability, but this research suggests otherwise," said David Reilly, a doctoral student at Griffith University and lead author of the study published in American Psychologist. "Our research found that girls generally exhibit better reading and writing ability than boys as early as the fourth grade." Reilly and his colleagues analyzed information from the National Assessment of Educational Progress, a nationally representative data sample of standardized test scores from more than 3.4 million students in the fourth, eighth and 12th grades in the United States over a span of 27 years. Read More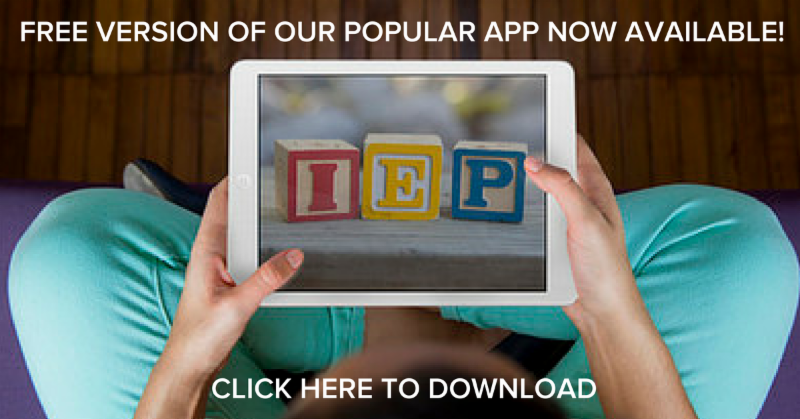 LATEST JOB LISTINGS POSTED ON NASET

* Behavior Trainer- New York - New York State Certification in Special Education required. Ability to work effectively with children with autism. Knowledge of signs of abuse and mandated reporting requirements as required by law. Proven ability to provide expert supervision to staff on individual or group level, based on ongoing and current knowledge of theory, research and best practices in field of developmental disabilities and autism spectrum disorders. To learn more - Click here

* Middle/High School Principal- New York - Under the direction of the Education Department's Vice President and/or Director, the Principal ensures that the school provides a safe, productive learning environment of the highest quality and is aligned with NYS Learning Standards and Individual Educational Program mandates.To learn more - Click here

* Special Education Teacher- West Chester, PA - The Devereux Pennsylvania Children's Intellectual and Developmental Disabilities Services (CIDDS) center serves children, adolescents and young adults - from birth to age 21 - with autism spectrum disorders, intellectual and developmental disabilities, and behavioral and emotional disorders.To learn more - Click here

* DEVELOPMENT INTERVENTION (Per/DIEM) - Springfield, NJ - The Arc of Union County's Early Intervention Program is in search of Development Intervention Consultants to join our multi-disciplinary team providing services to children ages 0-3 with developmental needs ages in their homes or community settings throughout Union County. Schedules are flexible and based on the needs of the children and families. To learn more - Click here

* Special Education Teacher - Chicago, IL - We are currently seeking full-time Special Education Teachers in Chicago, IL where you will be part of a dynamic, collaborative team of professionals focused on driving positive outcomes for students in Chicago area schools. Call 800-434-4686 today to speak with a dedicated Career Services Manager! To learn more - Click here

* Special Education Teacher - Philadelphia, PA - We are currently seeking a full-time Special Education Teachers in Philadelphia, PA where you will be part of a dynamic, collaborative team of professionals focused on driving positive outcomes for students in a high school, charter school setting. For more information, call 800-434-4686 today to speak with a dedicated Career Services Manager! To learn more - Click here

* Director of the Arch Learning Community - The Director of the Arch Learning Community (a comprehensive academic enhancement program for students with diagnosed Learning Challenges). The Arch Learning Community has been widely regarded for 15 years as a premiere program for college students with learning disabilities and/or challenges. As a critical component of the Morton Family Learning Center, the qualified candidate will direct all aspects of the program including vision, staff supervision, development, implementation, budget and evaluation. To learn more - Click here

* Martin Luther School Director - Martin Luther School (MLS) serves students in kindergarten through eighth grade who require full-time emotional support in an out-of-district placement. The School's curriculum closely mirrors that of the public schools, and MLS has a strong record of helping students make sufficient behavioral and academic gains to successfully transition back to their home districts. To learn more - Click here

* Part Time School Social Worker - Under the direction of the Principal and Director of Student Services, perform a variety of social service case management functions involved in identifying, assessing, and counseling students and families with attendance problems; develop referral plans; provide intervention as needed; and participate in the development of programs aimed at improving student attendance, achievement, self-esteem, and behavior. To learn more - Click here

* Special Education Resource Teacher - Full Time Special Education Resource Teacher. Seeking candidates with PEL with Special Education (K-12) endorsement. We offer a competitive salary, health insurance, fully paid TRS pension, flexible benefits, 50K life insurance policy, etc. To learn more - Click here

* Special Education Coordinator - This position will work from home and can be based anywhere in the state. This is a statewide position and will provide support to districts throughout Wisconsin. This includes day and some overnight travel. The Wisconsin RtI Center works in a virtual office environment. To learn more - Click here

* Development Intervention (Per/Diem) - The Arc of Union County's Early Intervention Program is in search of Development Intervention Consultants to join our multi-disciplinary team providing services to children ages 0-3 with developmental needs ages in their homes or community settings throughout Union County. Schedules are flexible and based on the needs of the children and families. To learn more - Click here

* Teacher - Special Education (all categories) - Responsible for planning and providing for appropriate learning experiences for students based on the district's AKS curriculum as well as providing an atmosphere and environment conducive to the intellectual, physical, social, and emotional development of individuals. GCPS offers full benefits and 2 Retirement Packages! To learn more - Click here

* Special Education Teacher - Rivermont Schools are now hiring special education teachers at multiple locations throughout Virginia. Sign on bonus of $2,000 and relocation assistance of $5,000 are available for those who qualify. To learn more - Click here

* Special Education Teacher - DCD Center Based at Roosevelt Elementary School - Provides research-based specialized instruction to address the instructional goals and objectives contained within each student's IEP. Assesses student progress and determines the need for additional reinforcement or adjustments to instructional techniques. Employs various teaching techniques, methods and principles of learning to enable students to meet their IEP goals. To learn more - Click here

If you are an Employer looking for excellent special education staff - Click here for more information
Food For Thought..........
The best thing about being a teacher is that it matters. The hardest thing about being a teacher is that it matters every day.
Todd Whitaker