Week in Review - November 23, 2018

NASET
WEEK IN REVIEW
National Association of Special Education Teachers
November 23, 2018 Vol 14 Issue #46
Dear NASET News,

Welcome to NASET's WEEK in REVIEW. Here, we provide you with the latest publications fromNASET to read and or download, as well as some of the most interesting articles that have happened this week in the field of special education. We hope you enjoy this publication. Feel free to send us articles for this publication or let us know your thoughts about the WEEK in REVIEW at news@naset.org. Have a great weekend.

Sincerely,
NASET News Team
NEW THIS WEEK ON NASET
NASET's Autism Spectrum Disorder Series
Responding to the Student in Crisis: Echolalia as a Clue to Behavior
---
This issue of NASET's Autism Spectrum Disorder Series was written by Dr. Camille Brandt. Working with children identified with an Autism Spectrum Disorder (ASD) presents many wonderful opportunities as well as puzzles to solve for the curious early education teacher. Young children both with and without ASD learn words and phrases by listening to adults, family members, and peers around them as well as from sources including music, television, and other sources of language within their environment. It is not uncommon for children to quickly absorb and imitate phrases witnessed in moments of great excitement and strong emotion. Once repeated and reinforced, these may become part of the child's repertoire. For the child impacted by autism, some words and phrases take on second meanings, changing from simple nouns and verbs to complex verbal representations of deeper emotions, fears, wants, and needs. Read More
Autism Behaviors Show Unique Brain Network Fingerprints in Infants
A new study has identified unique functional brain networks associated with characteristic behaviors of autism spectrum disorder (ASD) in 12- and 24-month old children at risk for developing ASD. The study is published in Biological Psychiatry: Cognitive Neuroscience and Neuroimaging. The findings help pinpoint brain regions involved in particular aspects of ASD and provide clues as to how the characteristic behaviors-known as restricted and repetitive behaviors-develop in the brain from an early age. "This study is the first to investigate which patterns of brain functional connectivity underlie the emergence of these behaviors in infancy," said co-first author Claire McKinnon, a lab technician in the laboratory of John Pruett, MD, Ph.D., Washington University School of Medicine, a lead researcher of the study. Although the behaviors assessed in the study are important for typical development during infancy, increased prevalence of the behaviors at 12 months old is one of the earliest signs that an infant might later develop ASD. Read More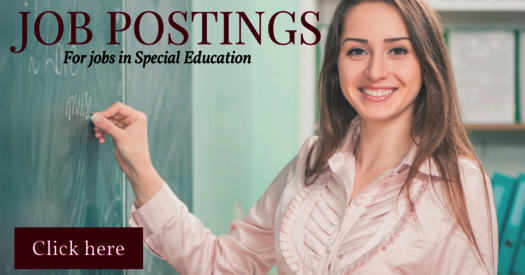 Parents Shouldn't Worry if their Infant Doesn't Sleep through the Night by a Year Old
New parents often expect their baby to start sleeping through the night by around six months of age. Indeed, they often receive messages from pediatricians and others about the importance of early sleep consolidation. But authors of a study in the December 2018 issue of Pediatrics found that a large percentage of healthy babies don't reach that milestone by six months of age, or even at a year old. The McGill-led research team also examined whether infants who didn't sleep for six or eight consecutive hours were more likely to have problems with psychomotor and mental development, and found no association. The researchers also found no correlation between infants waking up at night and their mothers' postnatal mood. Read More
Invisible Disabilities: Professors, Take Note
My name is Adriane Kong, I am a freshman and I have a hearing disability. And I would love to take your class, but I physically cannot due to the fact that you refuse to provide my accommodations. I am deaf in my left ear. Due to this, Fordham implements accommodations: a quiet location to take tests, preferential seating, subtitles during videos and a copy of class notes. They're simple, but most can only be provided by the willingness of professors. It was only two weeks into the school year when I met my first professor who refused to compromise. It was a sunny Thursday, my class was at 12:30 p.m., but I arrived 15 minutes early. The professor rushed into the classroom at 12:29, carrying a large stack of binders filled to the brim with notes. Read More
Board Certification in Special Education Available to NASET Members

Through an agreement with The American Academy of Special Education Professionals(AASEP), NASET members now have the opportunity to achieve AASEP Board Certification in Special Education - (B.C.S.E.) at a reduced fee. AASEP Board Certification in Special Education - (B.C.S.E.) is a voluntary choice on the part of the candidate. The candidate for Board Certification wishes to demonstrate a commitment to excellence to employers, peers, administrators, other professionals, and parents. From the standpoint of the Academy, board certification will demonstrate the highest professional competency in the area of special education. Board Certification in Special Educationestablishes a much needed standard for professionals, across disciplines, who work with exceptional children. Read More
TRIVIA QUESTION OF THE WEEK
THE TRIVIA QUESTION OF THE WEEK WILL RETURN ON NOVEMBER 30, 2018
­
New Group Offers Partnerships and Promotes Community Action
Students held the pop bottles that were taped together and shook them over and over trying to get the gumballs from the top of the bottle into the bottom part like a chunky hourglass. As the students in Gaylord High School's new Social Light group raced against one another to get the candy to the bottom, they were also doing something else: being social and having fun. "The ultimate goal (of the Social Lights) is really to create a sense of belonging and help them boost their self-esteem and work on social skills," GHS teacher Jennifer Cheek said. Cheek, fellow special education teacher, Aija Lazda, and high school students got together at the start of the school year and created the Social Lights. The group aims to help students have fun, be social and make connections. The first meeting was Oct. 10 and Cheek said there are at least 50 students participating. Read More
Principals Crack Down on Harmful Student Behaviors
When Brad Seamer became principal of the joint middle and high school in a small South Dakota town in 2008, his predecessor warned him about the hazing. It was best to just look the other way, Seamer remembers being told. In Salem, a rural community on the east side of the state, there had been a long-standing tradition that many of the current students' parents had experienced: Around homecoming every year, seniors would take freshmen out into surrounding cornfields for an "initiation ceremony." But as Seamer learned the details of the ritual-senior football players paddling lowerclassmen and dumping manure on their heads-he decided it had to stop. He threatened to call police on students. He made football players sit out during games-no small punishment in Salem. He warned freshman students and their parents about the hazing they might encounter. Read More
Intelligent Robots Could Prove to be a Boon for Autism Therapies
In science-fiction movies such as "Star Wars" and "WALL-E," futuristic robots engage in smooth social interaction and even fall in love. These Hollywood depictions remain a fantasy, but a growing number of robots with limited skills, from Roomba vacuum cleaners to the Amazon Echo personal assistants, exist in the real world. And more intelligent robots may someday help therapists who work with children with autism do their jobs. In particular, robots could ease heavy workloads, from crunching numbers to analyzing large amounts of data. Therapists juggle a lot of tasks at once. For example, when a therapist teaches a child with autism to read social cues, such as facial expressions and tone of voice, she must simultaneously track many possible signs of improvement. These may include the direction a child is looking, the tilt of his head, whether he is taking turns with others and how he is engaging with objects or people. Read More
AI for Accessibility Helps People with Disabilities
According to the U.S. Census Bureau, in 2015, there were roughly 40 million Americans with a disability. Assistive technologies are helping to solve general accessibility, transportation and communication problems and enabling more people to live independently. In particular, AI is showing its ability to improve the lives and well-being of people by reducing or removing technology barriers that people with disabilities face. As AI technologies continue to be infused in product offerings, companies are realizing the need to enable greater numbers of people with different abilities to interact with these technologies and devices. To this end, Microsoft recently committed $25 million to their AI for Accessibility project to help assist people with disabilities with work, daily life and communication. Read More
New Program Helps People with Disabilities Practice Being in Airports
This past October, thousands of people with autism and other intellectual and developmental disabilities had some extra help when it came to flying. For many on the autism spectrum, or who have other intellectual and developmental disabilities, using airline transportation can prove extremely challenging. For these individuals, the whole process of flying can seem downright impossible. Jon Meyers, executive director of the The Arc of Arizona, says, "The sensory 'overload' of an airport environment, the rapid changes in physical and mental activity, and the unfamiliarity of enclosed spaces can all highly discomforting for people with intellectual and developmental disabilities (I/DD)." Read More
Parental Mental Disorders Linked to Work Disabilities in Offspring
The pathway between parental mental disorders and an offspring's work disability due to depressive or anxiety disorder is significantly mediated by offspring mental disorders and social disadvantage in adolescence, according to a study recently published in Depression and Anxiety. Parental mental health disorders have been shown to predict offspring's mental health problems, but the nature and extent of this association remained unknown. Investigators sought to examine whether this pathway is mediated by offspring mental disorders and/or social disadvantage in adolescence. Read More
Autism: What is the Link with Zinc?
A new study, published in Frontiers in Molecular Neuroscience, suggests that a zinc deficiency in early childhood may contribute to autism. Autism, or autism spectrum disorder, tends to cause difficulties in communication and social interaction. Although every case is different, symptoms can include repetitive actions, reduced eye contact, and trouble recognizing emotions in others. According to the Centers for Disease Control and Prevention (CDC), around 1 in 59 children have autism. It appears to be four times more common in boys than girls. Despite years of research, the medical community has yet to fully understand the mechanisms of autism, and theories about its origins abound. Read More
Gene Mutation Found to Cause Macrocephaly and Intellectual Deficits
The absence of one copy of a single gene in the brain causes a rare, as-yet-unnamed neurological disorder, according to new research that builds on decades of work by a University at Buffalo biochemist and his colleagues. Co-author Richard M. Gronostajski, PhD, is a professor of biochemistry in the Jacobs School of Medicine and Biomedical Sciences at UB, director of its Genetics, Genomics and Bioinformatics Graduate Program and a researcher at UB's New York State Center of Excellence in Bioinformatics and Life Sciences. He has been studying the family of nuclear factor I (NFI) proteins, which play important roles in the differentiation of stem cells in the brain. Read More

Insufficient Sleep in Children is Associated with Poor Diet, Obesity and More Screen Time
A new study conducted among more than 177,000 students suggests that insufficient sleep duration is associated with an unhealthy lifestyle profile among children and adolescents. Results show that insufficient sleep duration was associated with unhealthy dietary habits such as skipping breakfast (adjusted odds ratio 1.30), fast-food consumption (OR 1.35) and consuming sweets regularly (OR 1.32). Insufficient sleep duration also was associated with increased screen time (OR 1.26) and being overweight/obese (OR 1.21). "Approximately 40 percent of schoolchildren in the study slept less than recommended," said senior author Labros Sidossis, PhD, distinguished professor and chair of the Department of Kinesiology and Health at Rutgers University in New Brunswick, New Jersey. "Insufficient sleeping levels were associated with poor dietary habits, increased screen time and obesity in both genders." Read More
D

eveloping Instruments to Detect Language Problems Earlier
Children with undiagnosed language problems are more likely to have difficulty in school, and ultimately graduate and find employment at lower rates than their counterparts. Such children may have trouble early in development in forming connections between words, objects and events in the world and, later, may have difficulty putting thoughts into words or understanding what others are trying to communicate. A significant part of the problem is that most vocabulary assessments designed for very young children are not designed to tap specifically into those words that are the most important for predicting language development in the future, making early intervention difficult, said San Diego State University psychology professor Margaret Friend. This is especially true for children age 3 and younger. Read More
Children with Autism Thrive in Mainstream Preschools
In a world first, breakthrough research from La Trobe University has shown that toddlers with autism are just as capable of learning important life skills through early-intervention delivered in mainstream pre-schools as in specialized settings. Over a period of three years, 44 children aged between 15 and 32 months were randomly assigned to classrooms that included only children with autism or to classrooms with typically developing peers. Using the same type of intervention method for all children -- the Group-Early Start Denver Model (G-ESDM)* developed at La Trobe -- toddlers with autism showed improvements in their vocal skills, social interaction skills, imitation, verbal cognition and adaptive behaviors, irrespective of their learning environment. Read More
Honor Society for Special Education Teachers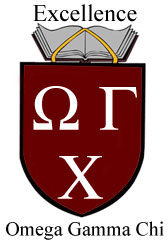 Hypertonic Saline May Help Babies with Cystic Fibrosis Breathe Better
Babies with cystic fibrosis may breathe better by inhaling hypertonic saline, according to a randomized controlled trial conducted in Germany and published in the American Thoracic Society's American Journal of Respiratory and Critical Care Medicine. In "Preventive Inhalation of Hypertonic Saline in Infants with Cystic Fibrosis (PRESIS): A Randomized, Double-blind, Controlled Study," Mirjam Stahl, MD, and co-authors describe a study of 40 young infants (average age three months at enrollment) with CF. The babies were randomly assigned to receive either hypertonic saline (saline with a 6 percent salt concentration) or isotonic (.9 percent) saline. They were followed for 12 months. Previous studies in mice found that the salt content of hypertonic saline decreased mucous plugging that can lead to airway obstruction and repeated infections. Other studies found hypertonic saline benefited older infants and children with CF. Read More
Scientists Solve Century-Old Neuroscience Mystery; Answers May Lead to Epilepsy Treatment
Scientists at the Virginia Tech Carilion Research Institute have solved a 125-year-old mystery of the brain, and, in the process, uncovered a potential treatment for acquired epilepsy. Since 1893, scientists have known about enigmatic structures called perineuronal nets wrapped around neurons, but the function of the nets remained elusive. Now, a research team led by Harald Sontheimer, the director of the VTCRI Center for Glial Biology in Health, Disease, and Cancer and the executive director of the School of Neuroscience, part of the Virginia Tech College of Science, has determined the nets modulate electrical impulses in the brain. What's more, brain seizures can occur if the nets are dissolved. The discovery, published today (Friday, Nov. 9) in Nature Communications, has implications in various forms of acquired epilepsy, a type of seizure disorder that results from brain lesions caused by trauma, infection, or tumors in the brain. Read More

LATEST JOB LISTINGS POSTED ON NASET
*Special Education Teacher-Grades K-12 - K12 is a dynamic company on a mission to provide the most compelling, comprehensive, and effective K-12 education available. Our employees are a critical part of an organization that is providing powerful, new options for the way children can be educated. They have a passion for education and a drive to make a difference. We pride ourselves on maintaining the highest level of integrity. To learn more - Click here
* Director of Special Education - Stevenson HS D125 is seeking to hire a Director of Special Education for the 2019-2020 school year. This individual will serve as a member of the school's leadership team and is responsible for leading the school's efforts in the area of Special Education services. The Director is responsible for supervision of special education programming, leading the district's efforts in compliance under legal standards, managing the special education budget, interfacing with parents, and leading staff development efforts in the Division. To learn more - Click here
* Executive Director - The ED works with the Board of Directors to provide leadership for the development and implementation of the strategic vision and plan of CFEC. Within the framework of the goals, objectives and policies established by the Board of Directors, the ED is responsible for the administration of all components of the Corporation. The ED effectively communicates CFEC's plans and policies to broad audiences and develops and nurtures productive relationships and resources deemed essential for the attainment of CFEC's goals and objectives. To learn more - Click here
* Significant Support Needs - Teacher- Special Education: As a collaborative member of the special education team, this person will be responsible for teaching/evaluating and implementing an education program for significant support needs (SSN) students utilizing inclusionary practices whenever possible. Instruct students utilizing evidenced based literacy and math education methodologies and instructional techniques. Integrate children with severe disabilities and modify/adapt curriculum for general classroom. To learn more - Click here
* Reading Tutor - Tutors needed to provide multi-sensory, systematic, phonics-based instruction to students in grades K-12. Effectively utilize multi-sensory structured language instructional techniques, and demonstrate explicit teaching, modeling, guided practice, and consistent review in lessons. Understand the language processes and how they impact the development of proficient readers and writers. To learn more - Click here
* Special Education Teacher K-12 or Preschool - For over 100 years, HeartShare has been dedicated to improving the lives of people in need of special services and supports. The HeartShare team, now 2,100 employees and growing, helps individuals develop to their fullest potential and lead meaningful and enriched lives. To learn more - Click here
* Special Education Instructor (K-12) - Compass Charter Schools is one of California's leading WASC-accredited virtual charter schools of choice. Families from across the state choose us for the 21st century online and home study learning options provided through our cutting-edge curriculum. Success in balancing the development of the whole child is central to our mission and to leading and serving the parents and scholars of California. To learn more - Click here
* SPECIAL EDUCATION TEACHER - Mountainside, NJ - The Arc Kohler School, Mountainside NJ is a leading collaborative private special education school serving student's preschool age through high school. The Arc Kohler School is seeking a Special Education Teacher to work full-time with their unique population. Full-time, 8:30 A to 3:00 P. To learn more - Click here
* Special Education Teacher - Pathways in Education (PIE) is a year round Public Non-Profit Charter School who works alongside their students to design individualized learning plans. We work to effectively meet their unique academic, social-emotional, and scheduling needs through a blended teaching model. The primary responsibility for this position is to provide specialized academic instruction to individual and small groups of students, reinforcing language and reading concepts. To learn more - Click here
* Special Education Teacher - The primary responsibility of the SPED teacher is to provide instruction and other related services to Special Education students. The SPED Teacher will also facilitate diagnostic assessment including administration, scoring and interpretation. SPED teachers will review and revise IEP's as needed. To learn more - Click here
* Special Education Teacher- Chicago - Jewish Child & Family Services (JCFS) provides vital, individualized, results-driven, therapeutic and supportive services for thousands of children, adults and families of all backgrounds each year. JCFS is currently seeking a Special Education Teacher to work with individuals and small groups of children (K - 12) with emotional and behavior disorders in a therapeutic special education classroom. The Therapeutic Day School is located in West Rogers Park, Chicago, IL. To learn more - Click here
If you are an Employer looking for excellent special education staff - Click here for more information

Food For Thought..........
Gratitude is the inward feeling of kindness received. Thankfulness is the natural impulse to express that feeling. Thanksgiving is the following of that impulse.
Henry Van Dyke