Week in Review - June 29, 2018
NASET
WEEK IN REVIEW
National Association of Special Education Teachers
June 29, 2018                     Vol 14 Issue #25
Dear NASET News,


Welcome to NASET'sWEEK in REVIEW.  Here, we provide you with the latest publications fromNASET to read and or download, as well as some of the most interesting articles that have happened this week in the field of special education. We hope you enjoy this publication.  Feel free to send us articles for this publication or let us know your thoughts about the WEEK in REVIEW at news@naset.org. Have a great weekend.

Sincerely,



NASET News Team
NASET Special Educator e Journal

Table of Contents
Special Education Legal Alert. By Perry A. Zirkel
Book Review: For White Folks Who Teach in the Hood...and the Rest of Y'all Too (Reality Pedagogy in Urban Education). By Devon Daulton
Building Collaborative Partnerships Among Community, Home, and School. By Danielle Williams
Book Review: Helping Children Succeed. By Samantha Ashley Forrest
Parental Advocacy and Involvement. By Nathalee Reyes
Book Review: Future Focused Leaders Relate Innovate, and Invigorate for Real Educational Change. By Jodie Ray
From the Latest Issue of the Journal of the American Academy of Special Education Professionals (JAASEP): Social Skills and Students with Moderate to Severe Disabilities: Can Community Based Instruction Help? By Carissa Hernandez and Saili S. Kulkarni
Book Review: Building a Better Teacher: How Good Teaching Works (and How to Teach it to Everyone). By Zoe Lovay
NASET Latest Job Postings
Absence Epilepsy: When the Brain is Like 'an Orchestra without a Conductor'
At first, the teacher described her six-year-old student as absentminded, a daydreamer. The boy was having difficulty paying attention in class. As the teacher watched the boy closely, she realized that he was not daydreaming. He often blanked out for a few seconds and wouldn't respond when she called his name. On occasion, he would blink a lot and his eyes would roll up. The teacher talked to the boy's parents about his concerning behavior. His parents took him to the doctor and, after a few tests, he was diagnosed with absence epilepsy and prescribed medication. Absence epilepsy is the most common type of seizure disorders in children. "In about 80 percent of children with absence seizures, the episodes usually stop around puberty. The other 20 percent will continue to have seizures," said first and corresponding author Dr. Jochen Meyer, instructor of neurology and neuroscience at Baylor College of Medicine. "Absence seizures, even if they stop, are a disabling disorder because they cause children to be momentarily absent during periods of their formative years." Read More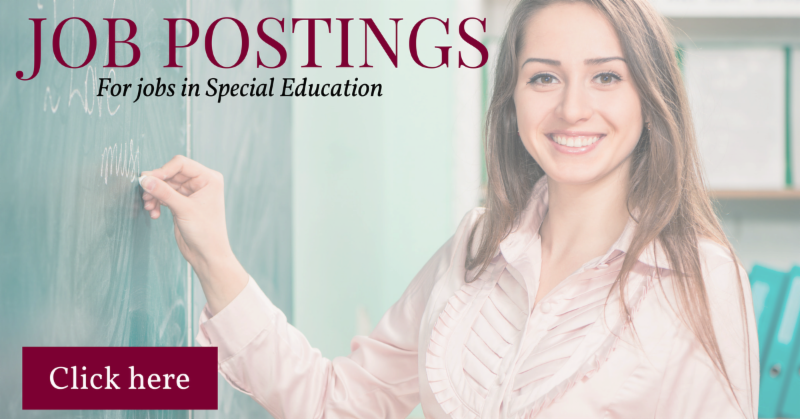 How to Game the Search for Autism Treatments
The Research on Autism and Development (RAD) Laboratory is located in a Tetris-like maze of brown wooden buildings, not far from the main campus of the University of California, San Diego. The lab itself is a nondescript warren of small beige rooms. But everything else about it is extraordinary. The first clue is a T-shirt one of the lab's young interns wears on this sunny day in April, featuring the RAD Lab's motto: "We play mind games." One of the newer recruits, 20-year-old Naseem Baramki-Azar, sports a "Super Mario Bros." shirt. A half-dozen other lab members huddle around computer screens displaying none of the usual fare of charts or spreadsheets: Instead, they're hard at work making cartoon moles pop out of molehills, or fat spaceships careen toward the top of a computer screen. Read More
World Health Organization (WHO) Classifies Gaming Disorder as a New Mental Health Condition
Obsessive video game playing is a daily source of family conflict; it is also a public health concern, according to the World Health Organization (WHO), which has added "gaming disorder" the 11th edition of its International Classification of Diseases, released Monday. The WHO says it designated addictive video-game playing as a mental health condition in order to better study it, understand its implications, and explore therapies to treat it. Experts agree that it is virtually impossible to eradicate video gaming among teens and children; instead, the goal is to minimize the risk and the dangers associated with frequent play. Documented negative effects associated with excessive video-game play include obesity, aggression, lack of socialization, and impaired psychological development among children. Read More
Parents' Explanations of Peer Interactions Affect How Children Interpret Peers' Behavior
Young children are more likely to behave aggressively if they think other children want to hurt them -- for example, when they interpret accidental bumps as provocations. Researchers investigated whether parents' explanations of how peers interact would help 4- to 6-year-olds interpret others' behavior with less hostility and behave less aggressively. They found that parents' explanations help young children view their peers' behavior with less hostility. The research, conducted at Utrecht University, is published in Child Development, a journal of the Society for Research in Child Development. "Young children may feel physically hurt, left out, or frustrated by their peers' actions, the intent of which, at this age, is frequently unclear," explains Anouk van Dijk, a postdoctoral researcher in psychology at Utrecht University, who led the research. Read More
Board Certification in Special Education Available to NASET Members

Through an agreement with The American Academy of Special Education Professionals(AASEP), NASET members now have the opportunity to achieve AASEP Board Certification in Special Education - (B.C.S.E.) at a reduced fee. AASEP Board Certification in Special Education - (B.C.S.E.) is a voluntary choice on the part of the candidate. The candidate for Board Certification wishes to demonstrate a commitment to excellence to employers, peers, administrators, other professionals, and parents. From the standpoint of the Academy, board certification will demonstrate the highest professional competency in the area of special education. Board Certification in Special Educationestablishes a much needed standard for professionals, across disciplines, who work with exceptional children.
Read More
TRIVIA QUESTION OF THE WEEK
Congratulations to: Jennifer Womble-Ericson, Albert Slater, Olivia Strozier, Melody Owens, Denise Keeling, Trace Christilles, Laurine Kennedy, Patsy Ray, and Cindi Maurice and who all knew the answer to last week's trivia question:


QUESTION:
According to a U.S. Department of Education report, titled the Condition of Education 2018, what percentage of all students, ages 3-21 years of age, are currently receiving special education today?
ANSWER:  THIRTEEN PERCENT (13%)
This week's question:  According a new study by Purdue University researchers, what type of play among preschool-age children has the potential to improve two skills -- mathematics and executive functioning -- critical to kindergarten readiness?
If you know the answer, email us at contactus@naset.org by July 2, 2018.  We will acknowledge your correct answer in the next edition of the Week in Review
Good Primary Care Lowers Emergency Department Use for Those with Intellectual and Developmental Disabilities
One in three adults with intellectual and developmental disabilities (IDD) visit the emergency department annually but effective primary care could reduce these numbers, suggests a new study led by St. Michael's Hospital and the Institute for Clinical Evaluative Sciences (ICES). "For populations with IDD, the emergency department can be a frustrating and overwhelming place," said Dr. Anna Durbin, scientist at the Li Ka Shing Knowledge Institute of St. Michael's and lead author of the study. "Many people with IDD -- about 88 per cent -- are already accessing some form of primary care and it's a great way to reach them. What can we do during these visits to prevent potentially difficult experiences in the emergency room?" Diagnoses of IDD include Down syndrome, fetal alcohol spectrum disorder, autism and other pervasive developmental disorders, all presenting with adaptive behavior deficits. Read More
Hypnosis May Help Reduce Fear of Cancer Treatment in Children
Hypnosis could help to reduce the fear of medical procedures in children and young people with cancer. New research led by the University of Exeter found promising evidence that hypnosis can reduce the fear and worry associated with injections and other needle procedures, such as extracting bone marrow. Previous research has shown that these procedures often provoke more anxiety in children and young people than the cancer itself. Up to half of children with cancer experience clinically significant emotional distress. This can cause additional anguish for the child and for their families and have a long-lasting impact on mental health. The Exeter team worked with Devon Integrated Children's Service to analyze all the available evidence on ways to reduce this anxiety without using drugs. Read More
Increased Risk of Birth Defects in Babies After First-Trimester Exposure to Lithium
Researchers from the Icahn School of Medicine at Mount Sinai found an elevated risk of major congenital malformations in fetuses after first-trimester exposure to lithium, in the largest study ever to examine the risk of birth defects in lithium-exposed babies. Nearly one and one-half times as many babies exposed to lithium during the first trimester experienced major malformations compared to the unexposed group (7.4 percent compared with 4.3 percent). In addition, risk for neonatal hospital readmission was nearly doubled in lithium-exposed babies compared to the unexposed group (27.5 percent versus 14.3 percent). However, lithium exposure was not associated with pregnancy complications or other delivery outcomes, such as pre-eclampsia, preterm birth, gestational diabetes, or low birth weight. In addition, the researchers found that the risk of birth defects in lithium-exposed infants was lower than previously thought, because previous studies did not look at large enough populations. Read More
Scientists Learn More About How Gene Linked to Autism Affects Brain
New preclinical research shows a gene already linked to a subset of people with autism spectrum disorder is critical to healthy neuronal connections in the developing brain, and its loss can harm those connections to help fuel the complex developmental condition. Scientists at Cincinnati Children's Hospital Medical Center report in Developmental Cell their data clarify the biological role of the gene CHD8 and its protein CHD8 in developing oligodendrocytes, cells that form a protective insulation around nerves. The sheath supports neuronal connections in the brain and manifest themselves in white matter. Although previous studies show disruptive mutations in CHD8 cause autism spectrum disorders (ASDs) and abnormalities in the brain's white matter, the underlying biology has been a mystery. Read More
Helicopter Parenting May Negatively Affect Children's Emotional Well-Being, Behavior
It's natural for parents to do whatever they can to keep their children safe and healthy, but children need space to learn and grow on their own, without Mom or Dad hovering over them, according to new research published by the American Psychological Association. The study, published in the journal Developmental Psychology, found that over-controlling parenting can negatively affect a child's ability to manage his or her emotions and behavior. "Our research showed that children with helicopter parents may be less able to deal with the challenging demands of growing up, especially with navigating the complex school environment," said Nicole B. Perry, PhD, from the University of Minnesota, and lead author of the study. "Children who cannot regulate their emotions and behavior effectively are more likely to act out in the classroom, to have a harder time making friends and to struggle in school." Read More
Brain Matures Faster Due to Childhood Stress
Stress in early childhood leads to faster maturation of certain brain regions during adolescence. In contrast, stress experienced later in life leads to slower maturation of the adolescent brain. This is the outcome of a long-term study conducted by researchers of Radboud University in which 37 subjects have been monitored for almost 20 years. The findings will be published in Scientific Reports on 15 June. In 1998, the group -- which then comprised 129 one-year-olds and their parents -- was tested for the first time. Over the past 20 years, researchers studied, inter alia, their play sessions and interactions with parents, friends and classmates. The children were also subjected to MRI scans. This wealth of data has enabled Karin Roelofs, Professor of Experimental Psychopathology, her PhD student Anna Tyborowska and other colleagues of Radboud University to investigate how stress in various life stages affected the adolescent brain of these children. Read More
Gene Therapy Restores Hand Function After Spinal Cord Injury in Rats
Researchers at King's College London have shown that rats with spinal cord injuries can re-learn skilled hand movements after being treated with a gene therapy. People with spinal cord injury often lose the ability to perform everyday actions that require coordinated hand movements, such as writing, holding a toothbrush or picking up a drink. Regaining hand function is the top priority for patients and would dramatically improve independence and quality of life. No regenerative treatments are currently available. The researchers tested a new gene therapy for regenerating damaged tissue in the spinal cord that could be switched on and off using a common antibiotic. Professor Elizabeth Bradbury from the Institute of Psychiatry, Psychology & Neuroscience (IoPPN) said: 'What is exciting about our approach is that we can precisely control how long the therapy is delivered by using a gene 'switch'. This means we can hone in on the optimal amount of time needed for recovery. Gene therapy provides a way of treating large areas of the spinal cord with only one injection, and with the switch we can now turn the gene off when it is no longer needed.' Read More
Online Information on Vaccines and Autism Not Always Reliable
Research at Brighton and Sussex Medical School (BSMS) has found that information available online can provide unreliable information based on old, 'weak' scientific studies. The study 'Fake news or weak science?' is published in open-access journal Frontiers in Immunology. Researchers carried out a search for 'vaccines autism' and then analyzed the results for the top 200 websites. They found that people can get misinformed advice and information from the Internet, with 10%-24% of the websites analyzed having a negative stance on vaccines (20% in the UK). Although searching on Google.com did not return such a website in the first 10 websites generated, searching on the UK and Australian versions of Google did. Read More
New Drug Halves Hearing Loss in Children Following Cancer Treatment
Giving the drug sodium thiosulphate after chemotherapy reduces hearing loss in children treated for liver cancer, according to findings published in the New England Journal of Medicine today (Wednesday). Results from the Cancer Research UK funded SIOPEL-6 clinical trial show that giving sodium thiosulphate (STS), after a type of chemotherapy called cisplatin, reduces hearing loss by nearly 50% in children treated for hepatoblastoma*, a childhood liver cancer. This is a major step forward in minimizing the number of children left with debilitating and long-term side effects after being treated for cancer. Read More
Honor Society for Special Education Teachers
Educators Harness Virtual Reality to Enhance Special Needs Education
Many instructors in the field of special needs education have likely heard of virtual reality (VR) and its uses for learners with physical or mental disabilities. But how should it be used? When? And for which groups of learners?
For some companies, that answer is everywhere and anywhere. Last week, the U.K.-based Inclusive Technology announced a new product: Inclusive ClassVr. The product is marketed for 'special and early education.' It's that kind of language-lacking precision and typically treating special needs education as a catch-all category-that might turn an educator off. But Inclusive Technology believes virtual reality can be used to bring a class together regardless of their learning ability. Read More
Stressful Events in Childhood Associated with ADHD, Study Finds
Mounting evidence suggests that childhood adversity increases the risk for mental health problems, however the impact of childhood stress on symptoms of attention deficit disorder (ADD or ADHD) was previously unclear. Now, a new study has charted a positive correlation between the number of stressful events a child experiences and his or her ADHD symptoms, suggesting further research is warranted. Researchers from Stanford University asked 214 children between the ages of nine and 14 to complete the Traumatic Events Screening Inventory for Children, and then measured how many negative experiences each child had before age six and after age six. The children's parents completed the Child Behavior Checklist to capture the severity of their ADHD symptoms. The scientists captured images of each child's brain using magnetic resonance imaging (MRI) scans, then examined the differences in brain structure and volume known to be associated with ADHD using tensor-based morphometry. Read More

LATEST JOB LISTINGS POSTED ON NASET
* Early Childhood Special Education Teacher
- Provides research-based specialized instruction to address the instructional goals and objectives contained within each student's IEP. Assesses student progress and determines the need for additional reinforcement or adjustments to instructional techniques. Employs various teaching techniques, methods and principles of learning to enable students to meet their IEP goals. To learn more - 
Click here
* Head of School
- The Parish School www.parishschool.org is a private, non-profit, coeducational school, for children ages 2-12, with a maximum enrollment of 150. The person chosen to assume the Head of School will be offered an extraordinary opportunity.  This national search will identify a candidate who will inherit a qualified and tenured faculty, devoted families, and excellent institutional reputation.  To learn more - 
Click here
* Special Education Teachers
- The Teacher is responsible for providing an educational atmosphere where students have the opportunity to fulfill their potential for intellectual, emotional, physical, spiritual and psychological growth. This person is responsible for organizing and implementing an instructional program that will maximize the learning experience of students with special needs, in academics, interpersonal skills and activities of daily living by implementing district approved curriculum; documenting teaching and student progress/activities, outcomes; addressing students' specific needs; providing a safe and optimal learning environment. To learn more - 
Click here
* Special Ed Teachers/Special Ed Lead Teachers
- $1000 sign on payable. Maintains an up-to-date, in-field certificate issued by the Georgia Professional Standards Commission; salary and length of contract to be established by the Board of Education. To plan for and to provide appropriate learning experiences and educational opportunities for students with disabilities assigned to the classroom. To learn more - 
Click here
* PRESIDENT - St. Rita School for the Deaf
- The President provides leadership to achieve the fullest attainment of the mission of St. Rita School for the Deaf (SRSD). The President serves as an administrative officer of the Board of Limited Jurisdiction and serves on the board as ex-officio member without vote. The President is the overall leader and facilitator of the school and bears ultimate responsibility for the integration of faith and culture, consistent with the mission and core values of St. Rita School for the Deaf. To learn more - 
Click here
* Science Test Developer, Alernate Assessment
-The Science Test Developer will lead state assessment projects and tasks that include the development and management of Science Assessment programs. Responsibilities include: Managing the review, revision, and delivery of Science test items and ensuring item quality. To learn more - 
Click here
* Special Education Teachers-All Areas
- Stafford County Public Schools is actively seeking certified Special Education-All Areas Teachers for the upcoming 2018-2019 school year. We also offer Travel Reimbursement for out of state applicants available ONLY with a signed contract. To learn more - 
Click here
If you are an Employer looking for excellent special education staff - 
Click here
for more information
Food For Thought..........
I am enough of a realist to understand that I can't reach every child, but I am more of an optimist to get up every morning and try.
Preston Morgan