Week in Review - December 28, 2018

NASET
WEEK IN REVIEW
National Association of Special Education Teachers
December 28, 2018 Vol 14 Issue #51

Dear NASET News,

Welcome to NASET's WEEK in REVIEW. Here, we provide you with the latest publications fromNASET to read and or download, as well as some of the most interesting articles that have happened this week in the field of special education. We hope you enjoy this publication. Feel free to send us articles for this publication or let us know your thoughts about the WEEK in REVIEW at news@naset.org. Have a great weekend.

Sincerely,

NASET News Team
---
NASET PROFESSIONAL DEVELOPMENT PROGRAM (PDP)
Continuting Education
---
The National Association of Special Education Teachers has always provided an online platform that supplied the resources required for Special Education Professional Development. Over the years, we have added numerous courses, lectures, PowerPoint presentations, resources and e-Publications. In fact, the sheer volume of content has reached a point where another approach to maximize the primary function of professional development was needed. From this need for a better layout to allow for easier access and use of our website for Professional Development, we have created the NASET Professional Development Program (PDP). If you click on the link below, you will find our suggestions for how to best use the content and separate menu selections broken down in a way that will direct you to the professional development you or your staff need. For more information, go to the PDP Menu
---
Ritalin Drives Greater Connection Between Brain Areas Key to Memory, Attention
There's a reason so many children are prescribed methylphenidate, better known by the trade name Ritalin: it helps kids quell attention and hyperactivity problems and sit still enough to focus on a school lesson. The drug keeps more of the neurotransmitter dopamine loose among brain cells, enhancing cell-to-cell transmission of information. We understand that, on a cellular level, according to Luis Populin. But we don't know much more than that. "It's been said that we're doing a large-scale, uncontrolled public health experiment on these kids," says Populin, a University of Wisconsin-Madison neuroscience professor. "That's a strong statement to make, but the reality is nobody can claim more than the cellular chemistry. Nobody can say: This is what are the consequences for the brains of kids that receive the drug." Read More
---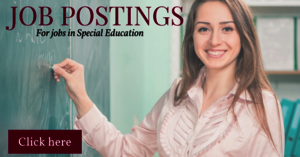 ---
Teens Get More Sleep with Later School Start Time, Researchers Find
When Seattle Public Schools announced that it would reorganize school start times across the district for the fall of 2016, the massive undertaking took more than a year to deploy. Elementary schools started earlier, while most middle and all of the district's 18 high schools shifted their opening bell almost an hour later -- from 7:50 a.m. to 8:45 a.m. Parents had mixed reactions. Extracurricular activity schedules changed. School buses were redeployed. And as hoped, teenagers used the extra time to sleep in. In a paper published Dec. 12 in the journal Science Advances, researchers at the University of Washington and the Salk Institute for Biological Studies announced that teens at two Seattle high schools got more sleep on school nights after start times were pushed later -- a median increase of 34 minutes of sleep each night. This boosted the total amount of sleep on school nights for students from a median of six hours and 50 minutes, under the earlier start time, to seven hours and 24 minutes under the later start time. Read More
---
How Bullying Affects the Structure of the Teen Brain
The effects of constantly being bullied are more than just psychological. Research now shows that there may be physical structural differences in the brains of adolescents who are regularly victimized, and this could increase the chance that they suffer from mental illness. This is the conclusion of a study in the journal Molecular Psychiatry which is published by Springer Nature. The research was led by Erin Burke Quinlan of King's College London in the UK and is the first to show that chronic peer victimization during adolescence impacts mental health via structural brain changes. Burke Quinlan and her colleagues analyzed data, questionnaires and brain scans of 682 participants from England, Ireland, France and Germany. These participants were part of the IMAGEN long-term project that assessed the brain development and mental health of adolescents. As part of this project, high resolution brain scans of participants were taken when they were 14 and 19 years old. Read More
---
Rethinking School Suspensions: School Climate Offers a Clue
A 2012 study by the Everyone Graduates Center at John Hopkins University found that when a high school freshman receives a single suspension, their chances of dropping out of school can increase by a third. Furthermore, only 49 percent of students with three or more suspensions graduate high school. That's nearly a flip of a coin on whether a student receives a diploma or not. Now, researchers at the University of Missouri and the University of Virginia have found that when educators and administrators focus on creating a positive school climate, the likelihood of a student being suspended decreases by approximately 10 percent. To put this in context, more than 2.75 million K-12 students were suspended during the 2013 to 2014 school year. A 10 percent reduction would have meant 275,000 more students staying in class and learning. Read More
---
Board Certification in Special Education Available to NASET Members

Through an agreement with The American Academy of Special Education Professionals(AASEP), NASET members now have the opportunity to achieve AASEP Board Certification in Special Education - (B.C.S.E.) at a reduced fee. AASEP Board Certification in Special Education - (B.C.S.E.) is a voluntary choice on the part of the candidate. The candidate for Board Certification wishes to demonstrate a commitment to excellence to employers, peers, administrators, other professionals, and parents. From the standpoint of the Academy, board certification will demonstrate the highest professional competency in the area of special education. Board Certification in Special Educationestablishes a much needed standard for professionals, across disciplines, who work with exceptional children. Read More
---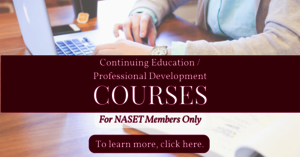 ---
TRIVIA QUESTION OF THE WEEK
THE TRIVIA QUESTION OF THE WEEK WILL RETURN ON JANUARY 4, 2019
---
Improved Treatment of Anxiety Disorders
Traumatic experiences can become deeply entrenched in a person's memory. How can fears following a traumatic event be reduced in the long term and prevented from becoming a permanent stress-related disorder? Researchers at the Mainz University Medical Center have recently shed new light on these questions. The key to their approach lies in firmly anchoring new, positive experiences in the person's memory. As in classical treatment, traumatized patients would first have to be exposed to their fear-inducing stimuli to learn that these stimuli are often harmless. This experience would then be made durable using a safe and simple drug treatment. The researchers have been analyzing more closely the mental processes that underlie the resulting positive memory formation processes. Their findings, now published in Nature Communications, could help improve the treatment of anxiety-related problems and post-traumatic stress disorder (PTSD) and aid in the development of appropriate preventive measures. Read More
---
Attention Training Improves Intelligence and Functioning of Children's Brain
Being able to voluntarily regulate our attention is crucial for mental processes such as intelligence and learning in children. Therefore, a group of researchers from the University of Granada, Spain (UGR) have carried out a study in which they evaluated the influence of a computer-based attention-training intervention on intelligence scores and brain functioning on a group of pre-school age children. The study was conducted at the Mind, Brain and Behavior Research Center (CIMCYC) of the UGR, and the results shows that children who took part on the attention-training intervention delivered through a digital platform improve their intelligence score and brain function related to attention control. Read More
---
In Iowa, Parents' Emotional Pleas Grant CBD Use for Autism Treatment
The Iowa Board of Medicine voted on Friday to add autism to the list of medical conditions that can be treated with cannabidiol thanks in part to a dedicated Iowa mother. Lindsay Gaunt said she filed a petition to get autism added to the list of debilitating diseases eligible to be treated with medical marijuana in Iowa to give her 6-year-old daughter, Obreigh, a better life. Gaunt said Obreigh is nonverbal and cannot tell her parents how she's feeling. Instead, she shows them. "It's heartbreaking," said Gaunt. "Especially when they're nonverbal and they can't tell you what's wrong." Gaunt said that when Obreigh is upset, she bangs her head, cries or worse when she takes her medication. "She stuck all four fingers down her throat," Gaunt said. "She made herself throw up. I just lost it as a parent and I thought, 'I cannot do this to my kid and I can't be the only one who's going through this.'" Read More
---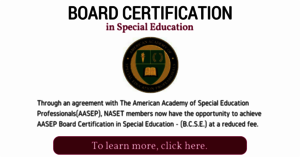 ---
Some Children with Hyperactivity May Actually Have Sleep Apnea, Not ADHD
Attention deficit hyperactivity disorder (ADHD) is one of the most common diagnoses in children. Sometimes, however, signs like impulsivity and attention problems might be the result of a sleep condition instead. Melody Yazdani, a Vienna, Va. mom, recently told CTV that doctors suggested that her grade 1 son's temperamental outbursts were due to ADHD. She wasn't convinced - and was also troubled by the dark circles under her son's eyes. Then she came across information about sleep apnea, which she said described her child "word for word." The little boy had surgery to remove his tonsils and adenoids, to dramatic effect. "His behavior improved drastically," Yazdani said. "He no longer had tantrums in the morning." Sleep apnea is a potentially serious disorder in which breathing repeatedly stops and starts during sleep. Some people will still feel tired after getting a full night's rest. Read More
---
Boys with Good Motor Skills Excel at Problem-Solving, too
Boys with good motor skills are better problem-solvers than their less skillful peers, a new study from Finland shows. In contrast to previous studies, the researchers found no association between aerobic fitness or overweight and obesity with cognitive function in boys. The results are based on the Physical Activity and Nutrition in Children (PANIC) Study conducted at the University of Eastern Finland, and they were published in Medicine & Science in Sports & Exercise. The study found that boys with better motor skills at baseline had higher cognitive scores over a two-year follow-up period than boys who had poorer motor skills. In contrast to previous cross-sectional studies, the present study shows that children with different levels of aerobic fitness or body fat percentage did not differ in cognition. In fact, boys with higher aerobic fitness at the baseline of the study had poorer cognition during the two-year follow-up than those with lower fitness. Read More
---
How Marijuana May Damage Teenage Brains
In a study of adolescent mice with a version of a gene linked to serious human mental illnesses, Johns Hopkins Medicine researchers say they have uncovered a possible explanation for how marijuana may damage the brains of some human teens. In a report that will be published in a 2019 print issue of the journal Biological Psychiatry, the researchers say they showed that pot exposure increases inflammation in a specific type of brain cell in adolescent mice that carries a rare genetic mutation linked to schizophrenia, bipolar disorder and other major psychiatric disorders. In a proof-of-concept experiment, the investigators then used a nonsteroidal anti-inflammatory drug, NS398, to suppress the pot-induced inflammation in the brain. The researchers report they were able to prevent marijuana's brain damage in mice that appear genetically susceptible to the harmful effects. Read More
---
Safety Commission Recommends Armed School Personnel, Expanded Mental Health Services
The federal safety commission's report "passes the buck" to states and recommends practices that the majority of districts can't afford, the AASA, The School Superintendents Association, said in a response. Urging states to adopt "extreme risk protection orders" that would remove firearms from individuals who are a danger to themselves and others, "modernizing" the Family Educational Rights and Privacy Actto allow for better communication between agencies, and creating incentives for veterans and former law enforcement personnel to transition to careers in education are among the 100 policy recommendations the Federal Commission on School Safety issued Tuesday. "No parent should fear for their child's life when they go to school," U.S. Secretary of Education Betsy DeVos, who chaired the commission, said on a press briefing call. "Too many families have faced these horrible challenges." Read More
---

---
The Greatest Enemy of Creativity in Schools Isn't Testing. It's Time
Creativity is one of those ineffable skills that's important-especially for jobs of the future-but hard to pin down. We know when we feel creative, and we know what creative work looks like. Measuring and assessing such work in a way that keeps kids inspired is another matter, though, and schools aren't known for being good at it. For years, personalities like Sir Ken Robinson have taken education systems to the task for actually testing the creativity out of students. Author and educator Katie White, who's something of an expert on the creative process, may have a practical solution. She argues that creativity actually has a very visible side that can be nurtured. "A lot of people think it's very formless, but the case that I'm making is that it's actually very observable, and there's plenty of things that would indicate creativity," she says. That means teachers can both tease it out and measure it-provided they know what to look for. Read More
---
Chemists Discover New Signatures to Identify Cystic Fibrosis in Infants Sooner
Scientists at McMaster University have discovered several new biomarkers from a single drop of blood that could allow earlier and more definitive detection of cystic fibrosis (CF), a genetic disease which strikes both children and adults, causing chronic problems with the digestive system and the lungs. The findings, published online in the Journal of Proteome Research, are significant because current newborn screening methods are not accurate enough to identify the disorder in the population, which can manifest itself in many different ways, requiring additional testing and causing further stress for anxious parents. " Read More
---

---
LATEST JOB LISTINGS POSTED ON NASET
* Special Education Supervisor (Autism)
Performs difficult professional and intermediate administrative work coordinating, planning and assisting with special education programs. Assists with and ensures that all special education programs and procedures are in compliance with federal and state mandates, and that special education students are served in the most educationally beneficial and cost effective programs provided by local, regional, and tuition assistance programs. Prepares and monitors records for compliance. Participates and/or chairs Central Eligibility Committee meetings. Monitors placement issues to ensure least restrictive environment. Monitors Individualized Education Programs. Reviews and revises contents of the annual special education plan. To learn more - Click here
* Special Education Teacher - Philadelphia, PA
The Invo-Progressus Team has incredible opportunities for Special Education Teachers...or, as we like to call them, Superheroes. If you use your super powers to help ensure that children have access to the best education possible in the least restrictive environment, we would love for you to join the Invo-Progressus team! We are currently seeking full-time Special Education Teachers in Philadelphia, PA to provide services in a K-12 school program. For more information, call 800-434-4686 today to speak with a dedicated Career Services Manager! To learn more - Click here
* Special Education Teacher - Chicago, IL
The Invo-Progressus Team has incredible opportunities for Special Education Teachers...or, as we like to call them, Superheroes. If you use your super powers to help ensure that children have access to the best education possible in the least restrictive environment, we would love for you to join the Invo-Progressus team! We are currently seeking full-time Special Education Teachers for all subjects in Chicago and Waukegan, IL to provide services during the 2018-2019 School Year. Call 800-434-4686 today to speak with a dedicated Career Services Manager!To learn more - Click here
* Teacher - Special Education (All Areas)
Approximately 100 positions! - We are looking for highly motivated and skilled talent to join our team at District of Columbia Public Schools (DCPS). We seek individuals who are passionate about transforming the DC school system and making a signi?cant di?erence in the lives of public school students, parents, principals, teachers, and central o?ce employees.To learn more - Click here
* Special Education Teacher-Grades K-12
K12 is a dynamic company on a mission to provide the most compelling, comprehensive, and effective K-12 education available. Our employees are a critical part of an organization that is providing powerful, new options for the way children can be educated. They have a passion for education and a drive to make a difference. We pride ourselves on maintaining the highest level of integrity. To learn more - Click here
* Director of Special Education
Stevenson HS D125 is seeking to hire a Director of Special Education for the 2019-2020 school year. This individual will serve as a member of the school's leadership team and is responsible for leading the school's efforts in the area of Special Education services. The Director is responsible for supervision of special education programming, leading the district's efforts in compliance under legal standards, managing the special education budget, interfacing with parents, and leading staff development efforts in the Division. To learn more - Click here
* Special Education Teacher- Chicago
Jewish Child Family Services (JCFS) provides vital, individualized, results-driven, therapeutic and supportive services for thousands of children, adults and families of all backgrounds each year. JCFS is currently seeking a Special Education Teacher to work with individuals and small groups of children (K - 12) with emotional and behavior disorders in a therapeutic special education classroom. The Therapeutic Day School is located in West Rogers Park, Chicago, IL. To learn more - Click here

If you are an Employer looking for excellent special education staff - Click here for more information
---
Food For Thought..........
Cheers to a new year and another chance for us to get it right.
Oprah Winfrey