Week in Review - December 21, 2018

NASET
WEEK IN REVIEW
National Association of Special Education Teachers
December 21, 2018 Vol 14 Issue #50

Dear NASET News,

Welcome to NASET's WEEK in REVIEW. Here, we provide you with the latest publications fromNASET to read and or download, as well as some of the most interesting articles that have happened this week in the field of special education. We hope you enjoy this publication. Feel free to send us articles for this publication or let us know your thoughts about the WEEK in REVIEW at news@naset.org. Have a great weekend.

Sincerely,
NASET News Team
---
NEW THIS WEEK ON NASET
NASET's Parent Teacher Conference Handout
Parenting a Child Who Has Experienced Trauma
---
This NASET Parent Teacher Conference Handout focuses on parenting a child who has experienced trauma. Children who have experienced traumatic events need to feel safe and loved. All parents want to provide this kind of nurturing home for their children. However, when parents do not have an understanding of the effects of trauma, they may misinterpret their child's behavior and end up feeling frustrated or resentful. Their attempts to address troubling behavior may be ineffective or, in some cases, even harmful. This factsheet is provided by the Child Welfare Information Gateway and discusses the nature of trauma, its effects on children and youth, and ways for parents to help their child. By increasing their understanding of trauma, parents can help support their child's healing, their relationship with him or her, and their family as a whole. Read More
---
Addressing Research Gaps Could Help with Development of Disability-Inclusive Workplaces
Filling key gaps in the research and understanding of the treatment of people with disabilities in the workplace could help improve employee success on the job and develop more disability-inclusive workplaces, a new review of disability research has shown. People with disabilities make up roughly 15 percent of the world's population but much of the existing research on employment for people with disabilities focuses on employment status, with less attention paid to quality of employment and other context that may influence the work experience of a person with disabilities, said David Baldridge, a professor of management at Oregon State University. Read More
---
Genetic Study of Epilepsy Points to Potential New Therapies
The largest study of its kind, led by international researchers including scientists at RCSI (Royal College of Surgeons in Ireland), has discovered 11 new genes associated with epilepsy. The research is published in today's issue of Nature Communications. It greatly advances knowledge of the underlying biological causes of epilepsy and may inform the development of new treatments for the condition. Researchers compared the DNA of more than 15,000 people with epilepsy to the DNA of 30,000 people without epilepsy. This has created a better understanding of genetic factors that contribute to the most common forms of this condition, and the results tripled the number of known genetic associations for epilepsy and implicated 11 new genes. Read More
---
In NY, House Passes Bill to Extend Disabilities Services Program
The House of Representatives passed a bill this week that includes reauthorizing a Medicaid program that helps people with disabilities live independently rather than in nursing homes and other institutions. The bill extends the Money Follows the Person program through March, with $112 million in funding. New York's total MFP grant awards have been about $185 million, according to the state. Since 2008 just shy of 5,000 New Yorkers have transitioned back into the community through the program. Between 2015 and 2018, the average statewide growth rate for such transitions was about 21.4%. Read More
---
The Huge Issue That Most Autism Research Funding Ignores
Bryna Siegel is an expert on autism who has long been controversial for her blunt talk and unconventional views about the disorder. In this post, she is as blunt as ever, arguing that most of the money that goes toward autism research is not helping families deal with the disorder - and why that should be made a focus. Siegel is a professor emeritus of child and adolescent psychology at the University of California at San Francisco and founder and executive director of the Autism Center of Northern California. She is also author of the 2018 book "The Politics of Autism". Autism spectrum disorder is a developmental disability that can cause significant social, communication and behavioral challenges, according to the Centers for Disease Control and Prevention. The CDC earlier this year increased its estimate of autism's prevalence among the nation's 8-year-olds in 2014 to 1 in 59; its previous estimate was 1 in 85. Read More
---
Board Certification in Special Education Available to NASET Members

Through an agreement with The American Academy of Special Education Professionals(AASEP), NASET members now have the opportunity to achieve AASEP Board Certification in Special Education - (B.C.S.E.) at a reduced fee. AASEP Board Certification in Special Education - (B.C.S.E.) is a voluntary choice on the part of the candidate. The candidate for Board Certification wishes to demonstrate a commitment to excellence to employers, peers, administrators, other professionals, and parents. From the standpoint of the Academy, board certification will demonstrate the highest professional competency in the area of special education. Board Certification in Special Educationestablishes a much needed standard for professionals, across disciplines, who work with exceptional children. Read More
---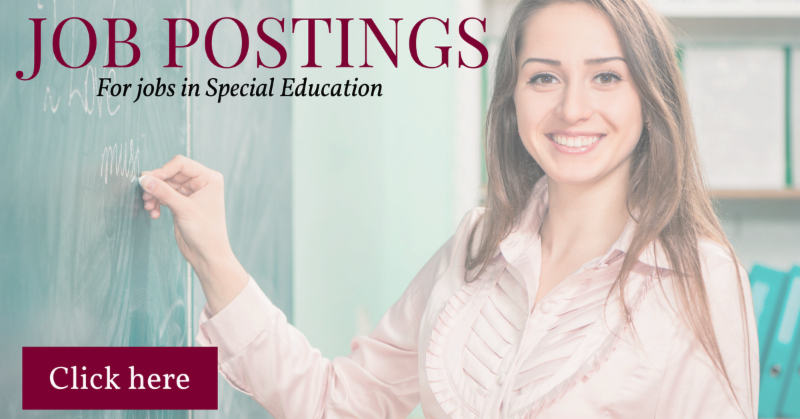 ---
TRIVIA QUESTION OF THE WEEK
Congratulations to: Andrew Bailey, Darlene Desbrow, Teresa Pitts, Scott Nida, Joan Helbing, Mandy Ogle, Raynelle B. Lanier, Patsy Ray, Laurine Kennedy, and Cindi Maurice who all knew the answer to last week's trivia question.

QUESTION: Harvard University researchers have found that children who start school up to a year sooner than many of their peers are more likely to be diagnosed with a particular disorder - even if they don't really have the condition. As a result, large numbers of children may be improperly labeled with the disorder when, instead, they are just immature. In a study published in the New England Journal of Medicine, the researchers looked at the records of more than 407,000 children from every state and found that younger children in the same grouping of students had a 30 percent higher risk for this diagnosis than older students. What is the disorder?
ANSWER: ATTENTION DEFICIT HYPERACTIVITY DISORDER (ADHD)
This week's question: According to the latest research from Education Week, what arethe only two subjects in teaching more difficult to fill (for jobs in a school district) than special education teacher?
If you know the answer, email us at contactus@naset.org by December 24, 2018. We will acknowledge your correct answer in the next edition of the Week in Review
---
Child with Autism Meets Santa for First Time
A North Texas family is opening up about a trip to see Santa they say they'll never forget. "You appreciate it so much because he wasn't supposed to do it, he wasn't supposed to be here, he wasn't even supposed to survive," Misty Wolf said. Wolf's 6-year-old son Matthew was born 24-weeks premature and is both blind and autistic. Matthew has had a growing interest in Santa, and went with his family to see Santa earlier this month at the Fort Worth Cabela's. "I kind of ran up to Santa and was like 'He is blind and autistic and very interested in Santa,' and Santa raised up his hands and said 'Say no more,'" Wolf said. Read More
---
In Virginia, Parents vs. Schools: Special Education Disputes on the Rise
Special education disputes in Virginia public schools are on the rise -- and these disputes can take a toll on families. Henrico schools had taken a mother and her special needs son to federal court. Now, 8News has uncovered a lack of oversight and delays with these special needs cases. In the end, often it's the child who suffers as the debates play out. "My life had been turned upside down and my child's life was ruined," Katie Ledoyen said. The Fairfax County mom says the fight with Fairfax County Public Schools to educate her son has been mentally and financially exhausting. "I have depleted my savings and I at times have gone into significant debt," she explained. Read More
---
Audit Says Kansas Lawmakers Not Meeting Special Ed Funding Requirements
According to a new audit, Kansas lawmakers have failed to meet a state requirement to fund special education and that's making it difficult for school districts to hire specialized teachers. The audit says that last year, districts received almost $5,000 less per special ed teacher than the funding level set in state law. The Kansas Association of School Boards says full funding would allow many districts to offer higher pay and recruit more special ed teachers. Rob Gilligan, with the KASB, says schools must still provide special ed services, but that becomes more difficult if the state isn't providing full funding. "Those dollars will oftentimes be shifted from the general fund, which decreases available dollars for other educational programming," he said following release of the audit. Read More
---
Honor Society for Special Education Teachers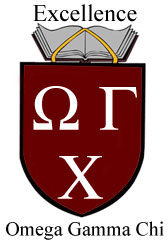 ---
How Teens Deal with Stress May Affect Their Blood Pressure, Immune System
Most teens get stressed out by their families from time to time, but whether they bottle those emotions up or put a positive spin on things may affect certain processes in the body, including blood pressure and how immune cells respond to bacterial invaders, according to Penn State researchers. The researchers explored whether the strategies adolescents used to deal with chronic family stress affected various metabolic and immune processes in the body. Strategies could include cognitive reappraisal -- trying to think of the stressor in a more positive way -- and suppression, or inhibiting the expression of emotions in reaction to a stressor. Read More
Widespread Brain Alterations in Children with Callousness
Children with elevated levels of callous traits -- such as a lack of remorse and disregard for other people's feelings -- show widespread differences in brain structure compared with children with lower levels of the traits, according to a new study published in Biological Psychiatry. The differences, which included large- and small-scale structural alterations, support the idea of callous traits as a neurodevelopmental condition. Using brain imaging techniques to examine the structure of the brain, researchers from Erasmus University Medical Center, Rotterdam, the Netherlands, found lower overall brain volumes associated with callous traits in children. Childhood callous traits were also associated with differences in how the brain is wired together, referred to as connectivity. Read More
Students with Disabilities Learn About Employment After School Years
More than 900 students from Delaware schools who have disabilities participated in an event on Wednesday that helped them learn about employment options after they graduate. The conference hosted by the Delaware Department of Labor's Division of Vocational Rehabilitation featured a number of representatives from local businesses, government agencies, and groups that support people with disabilities. Students were encouraged to also work with their families to plan out how they would find work or continue education after high school. Read More
Arkansas Lawmaker Sponsors Bill to Put Cameras in Special Education Classrooms
An Arkansas state representative is sponsoring a bill to put video cameras in special education classrooms. The bill says cameras would only be required in "self-contained classrooms upon request," meaning it would have to be at the request of a parent, legal guardian or faculty member. State Rep. James Sorvillo, R-Little Rock, is sponsoring the bill. He says the idea for the bill came after a special needs student in his district was abused by a school employee. "I felt like there was a need to protect our children," he said. Sorvillo said the bill aims to protect educators from abusive situations, as well. "We want to provide that option if there is a feeling of something not being right in the classroom," he said. "We think this gives the nonverbal child a voice." Read More
Unusual Sensory Responses in Infancy May Hint at Autism
Some children diagnosed with autism by age 2 show unusual responses to sights, sounds and textures as infants, according to a new study. For example, the infants may cover their ears in response to ordinary conversation or shrink from being touched; they may also be slow to react to pain or changes in their environment. Their unusual reactions become more pronounced over the second year of life and tend to co-occur with repetitive behaviors. "Babies who develop autism have these differences from late infancy onward," says lead investigator Jason Wolff, assistant professor of educational psychiatry at the University of Minnesota in Minneapolis. The findings align with an emerging theory that suggests that early irregularities in the response to sensory and motor cues can cascade and alter brain connectivity. The brain changes, in turn, may lead to social and communication difficulties. Read More

Sensory Overload Break Rooms at Sports Events: A Place to Go
When Erin and Kevin O'Donnell were students at St. Joseph's University in Philadelphia, basketball games dominated the social scene at the school. There was no football team, Kevin points out, so basketball was the sport students rallied around. The couple settled in the area and continued attending games after they graduated. Once they had kids, they hoped to make it a family affair. But the O'Donnells found out that their oldest child, Declan, 8, was autistic when he was about 4. When they took him to games, he struggled to sit still and seemed bothered by the noise and chaos that go with big-time college basketball. "He needed a sensory break," Erin O'Donnell said. "We were just throwing snacks at him to try and get through the game, and we barely made it to halftime. . . . It's a lot of people and a lot of noise, and he didn't do well in those situations." Read More
Blood Test Could Lead to Cystic Fibrosis Treatment Tailored to Each Patient
Researchers at Stanley Manne Children's Research Institute at Ann & Robert H. Lurie Children's Hospital of Chicago, and colleagues, used a blood test and microarray technology to identify distinct molecular signatures in children with cystic fibrosis. These patterns of gene expression ultimately could help predict disease severity and treatment response, and lead to therapies tailored to each patient's precise biology. Findings were published in Physiological Genomics. "Our findings pave the way to precision medicine for cystic fibrosis patients, eventually helping us match treatment to each patient's unique genomic pattern of disease," says lead author Hara Levy, MD, MMSc, from Manne Research Institute at Lurie Children's, who is an Associate Professor of Pediatrics at Northwestern University Feinberg School of Medicine. Read More
In Montana, Many with Special Needs Struggle to Access Services After High School
While parents of kids with special needs face many struggles, according to Heather Stenson, she says some of the greatest come during the transition into adulthood. As these kids make their way through the K-12 public school system, they have access to all kinds of services. Public school districts provide constant supervision, social interaction, and opportunities to compete in Special Olympics. School administrators also sit down with parents to draft legally binding education contracts, known as an independent education program, for their children based on their assessed special needs. Recent data shows 18,000 students in Montana are receiving special education services but once special needs students complete their individualized programs at 18, support is much harder to find. Read More
LATEST JOB LISTINGS POSTED ON NASET
* Special Education Supervisor (Autism) - Performs difficult professional and intermediate administrative work coordinating, planning and assisting with special education programs. Assists with and ensures that all special education programs and procedures are in compliance with federal and state mandates, and that special education students are served in the most educationally beneficial and cost effective programs provided by local, regional, and tuition assistance programs. Prepares and monitors records for compliance. Participates and/or chairs Central Eligibility Committee meetings. Monitors placement issues to ensure least restrictive environment. Monitors Individualized Education Programs. Reviews and revises contents of the annual special education plan. To learn more - Click here
* Special Education Teacher - Philadelphia, PA- The Invo-Progressus Team has incredible opportunities for Special Education Teachers...or, as we like to call them, Superheroes. If you use your super powers to help ensure that children have access to the best education possible in the least restrictive environment, we would love for you to join the Invo-Progressus team! We are currently seeking full-time Special Education Teachers in Philadelphia, PA to provide services in a K-12 school program. For more information, call 800-434-4686 today to speak with a dedicated Career Services Manager! To learn more - Click here
* Special Education Teacher - Chicago, IL - The Invo-Progressus Team has incredible opportunities for Special Education Teachers...or, as we like to call them, Superheroes. If you use your super powers to help ensure that children have access to the best education possible in the least restrictive environment, we would love for you to join the Invo-Progressus team! We are currently seeking full-time Special Education Teachers for all subjects in Chicago and Waukegan, IL to provide services during the 2018-2019 School Year. Call 800-434-4686 today to speak with a dedicated Career Services Manager!To learn more - Click here
* Teacher - Special Education (All Areas) - Approximately 100 positions! - We are looking for highly motivated and skilled talent to join our team at District of Columbia Public Schools (DCPS). We seek individuals who are passionate about transforming the DC school system and making a signi?cant di?erence in the lives of public school students, parents, principals, teachers, and central o?ce employees.To learn more - Click here
* DIRECTOR - St. Francis de Sales School for the Deaf is seeking a committed, inspirational and highly effective manager as its next Director. The Director will lead, guide, and direct members of the senior administration and faculty in setting and achieving the highest standards of excellence in the educational programs and operating systems. This individual will oversee and administer the use of facilities, property, and funds in the best interest of the school. To learn more - Click here
* Special Education Teacher-Grades K-12 - K12 is a dynamic company on a mission to provide the most compelling, comprehensive, and effective K-12 education available. Our employees are a critical part of an organization that is providing powerful, new options for the way children can be educated. They have a passion for education and a drive to make a difference. We pride ourselves on maintaining the highest level of integrity. To learn more - Click here
* Director of Special Education - Stevenson HS D125 is seeking to hire a Director of Special Education for the 2019-2020 school year. This individual will serve as a member of the school's leadership team and is responsible for leading the school's efforts in the area of Special Education services. The Director is responsible for supervision of special education programming, leading the district's efforts in compliance under legal standards, managing the special education budget, interfacing with parents, and leading staff development efforts in the Division. To learn more - Click here
* Special Education Teacher- Chicago - Jewish Child Family Services (JCFS) provides vital, individualized, results-driven, therapeutic and supportive services for thousands of children, adults and families of all backgrounds each year. JCFS is currently seeking a Special Education Teacher to work with individuals and small groups of children (K - 12) with emotional and behavior disorders in a therapeutic special education classroom. The Therapeutic Day School is located in West Rogers Park, Chicago, IL. To learn more - Click here
If you are an Employer looking for excellent special education staff - Click here for more information
Food For Thought..........
Without integrity and honor, having everything means nothing.
Robin Sharma