Week in Review - December 14, 2018

NASET
WEEK IN REVIEW
National Association of Special Education Teachers
December 14, 2018 Vol 14 Issue #49

Dear NASET News,


Welcome to NASET's WEEK in REVIEW. Here, we provide you with the latest publications fromNASET to read and or download, as well as some of the most interesting articles that have happened this week in the field of special education. We hope you enjoy this publication. Feel free to send us articles for this publication or let us know your thoughts about the WEEK in REVIEW at news@naset.org. Have a great weekend.

Sincerely,


NASET News Team
NEW THIS WEEK ON NASET
NASET's Discipline in Special Education Series
Equity in IDEA
---
In 2016, the U.S. Department of Education made available the public final regulations under Part B of the Individuals with Disabilities Education Act (IDEA), aimed at promoting equity by targeting widespread disparities in the treatment of students of color with disabilities. The regulations address a number of issues related to significant disproportionality in the identification, placement, and discipline of students with disabilities based on race or ethnicity. In addition to requiring a standard methodology, the regulations shine a spotlight on disparities in the discipline of students with disabilities on the basis of race or ethnicity by requiring states to examine districts for significant disproportionality in their disciplinary practices. Specifically, the regulations clarify that States must address significant disproportionality in the incidence, duration, and type of disciplinary actions, including suspensions and expulsions, using the same statutory remedies required to address significant disproportionality in the identification and placement of children with disabilities. This issue of NASET's Discipline in Special Education Series will focus on Equity in IDEA as it related to discipline for students receiving special education and related services. Read More
Woman Help Others See Invisible Disabilities in New Way
Tucked in the corner of a coffee shop, Meghan Beggs sips her gingerbread latte. It's loud, crowded and busy. Those sipping their coffees and teas continue their conversations effortlessly. Lost in computers and cellphones, trying to be heard above the noise of those around them. It's different for Beggs. This is out of her comfort zone - the people, the noise, the interactions. Yet, in that corner of the Roots Brew Shop, today she is comfortable, cozy and confident. With her community living support worker, who happens to be her cousin and best friend, sitting next to her, Beggs is concise in what she has to say. "I'm an advocate for a lot of people with different types of disabilities. I talk a lot about my disability to try and bring more awareness to it," Beggs said. Read Mor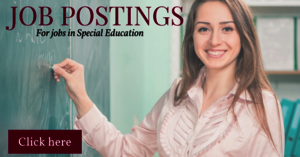 This Santa Understands Kids with Autism... Because He Has it, Too
Kerry Magro will always remember the first time he met Santa - and it's not a happy memory. Things were fine, and then the flash on the camera threw 6-year-old Kerry, who has autism, into sensory overload. He jumped up, clapped his hands over his ears and started twirling furiously in circles. His parents decided that a crowded mall was not the best environment for Kerry, and that was the end of his Santa visits. "It was sad for me," Magro, now 30, recalls. "I thought, why are those other kids able to do this, and not me? I didn't have any friends, and I was really trying to find that connection." He felt like he'd let himself down, and worse, that he'd let Santa down. Read More
Rethinking Treatment of Traumatic Brain Injuries Among Children with Disabilities
Young children inevitably fall as they learn what they can do physically and experiment with their limits. If a fall results in a blow to the head, the child may have sustained a traumatic brain injury. These injuries are caused by both an initial impact, such as when the head hits the ground after a fall, and a secondary impact, when the brain bounces back within the skull, causing internal bleeding and swelling. Traumatic brain injuries are the main causes of death and disability in children in the United States, accounting for more than 600,000 emergency room visits and around 18,000 hospital stays in 2013 among children aged 14 years and younger, according to a Centers for Disease Control & Prevention report. At the emergency room, health care professionals evaluate a child with a traumatic brain injury, and decide if it warrants a CAT scan. For very young children, though, this approach may not be the best option for care. It's an example of the innovations developed to help better care for children with disabilities, and the difficulties that can accompany them. Read M
Modest Increases Indicate Ongoing Job Growth for Americans with Disabilities
Americans with disabilities saw modest job gains in November, indicating the continuation of an upward trend, according to today's National Trends in Disability Employment-Monthly Update (nTIDE), issued by Kessler Foundation and the University of New Hampshire's Institute on Disability (UNH-IOD). These gains extend the upward trend that resumed in August 2018, following a brief downturn. On December 3, during the commemoration of the International Day of Persons with Disabilities at the United Nations, a minute of silence honored President George H. W. Bush, who died on November 30. In 1990, Bush proudly signed the Americans with Disabilities Act (ADA), calling it "the world's first comprehensive declaration of equality for people with disabilities." Almost three decades later, the ADA continues to ensure fair and just access to community life and the workplace for individuals with disabilities. Read More
Board Certification in Special Education Available to NASET Members

Through an agreement with The American Academy of Special Education Professionals(AASEP), NASET members now have the opportunity to achieve AASEP Board Certification in Special Education - (B.C.S.E.) at a reduced fee. AASEP Board Certification in Special Education - (B.C.S.E.) is a voluntary choice on the part of the candidate. The candidate for Board Certification wishes to demonstrate a commitment to excellence to employers, peers, administrators, other professionals, and parents. From the standpoint of the Academy, board certification will demonstrate the highest professional competency in the area of special education. Board Certification in Special Educationestablishes a much needed standard for professionals, across disciplines, who work with exceptional children. Read More
TRIVIA QUESTION OF THE WEEK
Congratulations to: Susan Avery, Patsy Ray, Cindi Maurice, Jennifer Womble-Ericson, Melody Owens, Olumide Akerele, Kimberly Wilson, Daniel Rayder, Dennis Bunch, Denise Keeling, Laurine Kennedy, Diane Campbell-Mitchell, and Tracey Christilles who all knew the answer to last week's trivia question.

QUESTION:
-Researchers at the University of Turin, Italy, calculated an influence score for 47,000 films listed in IMDb (the internet movie database). The score was based on how much each film had been referenced by subsequent films. The authors found that the top 20 most influential films were all produced before 1980 and mostly in the United States. The second most influential film of all time was Star Wars and the third was Psycho. Based on the research done, what is considered the most influential film of all time? (Note-this research study is published in the open access journal Applied Network Science)
ANSWER: THE WIZARD OF OZ
This week's question: Harvard University researchers have found that children who start school up to a year sooner than many of their peers are more likely to be diagnosed with a particular disorder - even if they don't really have the condition. As a result, large numbers of children may be improperly labeled with the disorder when, instead, they are just immature. In a study published in the New England Journal of Medicine, the researchers looked at the records of more than 407,000 children from every state and found that younger children in the same grouping of students had a 30 percent higher risk for this diagnosis than older students. What is the disorder?
If you know the answer, email us at contactus@naset.org by December 17, 2018. We will acknowledge your correct answer in the next edition of the Week in Review
Shortage of Special Education Teachers Leaves School Staff Vulnerable to Violence
Jamie Moffitt had a substitute teacher job lined up at Rose Springs Elementary in Tooele County. She was excited - she was about to do what she'd always wanted to do: Work with kids. The morning, however, started with some concerning warnings from people who greeted her at the school's front desk. Seasoned school staffers told Moffitt she should change her clothes to something more durable, and she certainly needed to take out her earrings because, by the end of the day, one of the special education students she would be working with would surely rip them out. Concerned but undeterred, Moffitt entered a classroom as a low-paid para-professional or special needs assistant. She made $600 a month. Read More
Report: Supply of Special Education Teachers on a Steady Decline
According to Education Week's survey, physical science and foreign language are the only subjects more difficult to fill then special education - a true struggle for many school districts. In 2015, NPR conducted an investigation into what is behind the growing number of vacancies in the field. In short it came down to "long hours and crushing paperwork." The shortage can also have dire consequences for school districts that are mandated to comply with the Individuals with Disabilities Education Act, which requires that students with disabilities have an individualized education program (IEP). Most require that a student be taught by a teacher who is certified to teach special education. Read More
Gut Bacteria May Offer a Treatment for Autism
Autism affects people's social behavior and communication, and may impair their ability to learn things. All this is well known. Less familiar to most, though, are the gastrointestinal problems associated with the condition. The intestines of children with autism often harbor bacteria different from those in the guts of the neurotypical. As a consequence, such people are more than three times as likely as others are to develop serious alimentary-canal disorders at some point in their lives. Unfortunate though this is, the upset gut floras of autistic people are seen by some investigators as the key to the condition-and to treating it. Recent research has shown that altering animals' intestinal bacteria can have dramatic effects on their nervous systems. Ameliorating autism by tinkering with the ecology of the gut might thus be a fruitful line of inquiry. A study just published in Neuron suggests that it is. In it, Mauro Costa-Mattioli of Baylor College of Medicine, in Texas, and his colleagues demonstrate that introducing a particular bacterium into the guts of mice that display autistic symptoms can abolish some of those symptoms. Read More
Las Vegas Families Say Autism Assistance Program Changes Will Impact Treatment Cost
A state program that helps cover expensive costs of autism treatment has changed how families receive funding. Some families said they'll have a harder time affording services for their kids. "All we want is for our kids to be able to have a future, and a chance because if (my son) didn't have this therapy he'd be in special education, he'd be uncontrollable, nonverbal," mom Susan Anderson said. Susan Anderson's 7-year-old son Harley has been enrolled in a type of autism therapy called Applied Behavior Analysis for more than four years. "At 7 years old, my son's doing 15 hours a week, that 15 hours a week within a month comes to about $3500 worth of services," Anderson said. Read More
Media Coverage of Disasters Can Have Lasting Effects on Children's Mental Health
In 2018, American children have been exposed to multiple disasters -- ravaging wildfires in California, to major Hurricanes in Florida and the Carolinas, and mass shootings in schools and places of worship -- all of which have been covered 24/7 by the media. Disaster communication experts at the University of Missouri say disaster media coverage can have lasting effects on children's mental health and suggest teachers and parents be prepared to respond to questions during and after a catastrophe. Researchers in the MU Disaster and Community Crisis Center found that teachers and parents might not be prepared to respond to students' questions and anxieties in the aftermath of natural or human-caused disasters. The coverage can impact children's mental health, not only in school but in response to future disasters as well. Read More
The Center for Human Development (CHD) Making it Possible for People with Disabilities to Participate in their Favorite Sports
The Center for Human Development in Springfield makes sure people with disabilities can participate in the sports they love. But for Brian Boisver, that doubt became determination and now, he's been climbing at the Hadley Rock Gym with CHD for years. Even more impressive- he only relies on his arms to reach from rock to rock to lift himself. "They get to use the little footholds and stuff like that, and they get to use their legs," Boisvert told 22News. "Where we're just using our upper bodies so it's actually a lot more work. People come over and watch or whatever. I don't think it's any big deal to me, because it's what you have to do you know." Those in the CHD program have a range of abilities. Some only rely on their arms to climb, others use adapted equipment and extra rope to work their way up the wall. Read More
Engineering Students Build Sensory Playhouse for 11-Year-Old Girl with Disabilities
For the past several months, a group of 24 freshman engineering students at the University of Wisconsin-Madison have been building a sensory playhouse for an 11-year-old girl named Laura who has severe disabilities. The playhouse includes toys that can engage her senses and improve her motor skills. It even includes a camera that can connect to her mom's cellphone Wifi, so she, Heidi Wertjes, can keep an eye on her at all times to make sure Laura is safe. "We just really wanted to help Laura, and especially the day we met Laura, it made it all so much more real and we were like, 'We are really going to make this the best playhouse ever,'" said Gwyneth Simon, an engineering student who helped construct the playhouse. Read More
Boys with Social Difficulties Most Susceptible to Early Substance Use
Boys who enter sixth-grade with co-occurring social skills, anxiety, learning and conduct problems are at the greatest risk of developing aggressive behavior and using tobacco, alcohol and marijuana by the end of eighth grade, a new study found. "While substance use among all boys in the study population increased over time, it increased the fastest among boys who had the greatest social skills needs," said University of Illinois social work professor Kevin Tan, the principal investigator of the study. Rather than any single factor, a combination of characteristics may predict youths' risk of succumbing to or avoiding problem behaviors, Tan said. Read More

Towards a Treatment for Gluten Intolerance
Celiac disease is a severe autoimmune disorder of the intestine. It occurs when people develop sensitivity to gluten, a substance found in wheat, rye, and barley. An international research team from Italy and France has now uncovered a new molecular player in the development of gluten intolerance. Their discovery, published in The EMBO Journal, suggests potential targets for the development of therapeutic approaches for the disease. Celiac disease can appear in people who are genetically predisposed, but it is triggered through environmental factors. When people suffering from celiac disease eat gluten, their immune system triggers a response against their body's own cells, damaging the mucosal surface of the small intestine. About 1 in 100 people suffer from celiac disease, but the prevalence is about three times higher in patients who also suffer from cystic fibrosis. "This co-occurrence made us wonder if there is a connection between the two diseases at the molecular level," said Luigi Maiuri of the University of Piemonte Orientale in Novara and San Raffaele Scientific Institute in Milan, Italy, who led the research together with Valeria Raia (University Federico II of Naples, Italy) and Guido Kroemer (University of Paris Descartes, France). Read More
African-American Mothers Rate Boys Higher for ADHD
African-American children often are reported by parents and teachers to display behaviors of ADHD at a higher rate than children from other racial and ethnic groups. For the first time, researchers have found that African-American mothers in a study rated boys as displaying more frequent ADHD symptoms than Caucasian mothers did, regardless of child race. The findings mean that racial differences found in prior studies may be more due to maternal race than child race, said researcher George DuPaul of Lehigh University. The findings are reported in this month's Journal of Attention Disorders, in a special print issue on Parenting Youth with ADHD. "The primary takeaway is that common psychological assessment measures like parent behavior questionnaires are influenced by race; these assessments are not happening in a cultural vacuum," said DuPaul, a professor of school psychology who co-authored the paper, "Impact of Maternal and Child Race on Maternal Ratings of ADHD Symptoms in Black and White Boys," led by Ph.D. candidate Charles Barrett, now a school psychologist. Read More
Honor Society for Special Education Teachers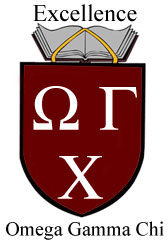 LATEST JOB LISTINGS POSTED ON NASET
* DIRECTOR - St. Francis de Sales School for the Deaf is seeking a committed, inspirational and highly effective manager as its next Director. The Director will lead, guide, and direct members of the senior administration and faculty in setting and achieving the highest standards of excellence in the educational programs and operating systems. This individual will oversee and administer the use of facilities, property, and funds in the best interest of the school. To learn more - Click here
* Special Education Teacher - Chicago - The Invo-Progressus Team has incredible opportunities for Special Education Teachers...or, as we like to call them, Superheroes. If you use your super powers to help ensure that children have access to the best education possible in the least restrictive environment, we would love for you to join the Invo-Progressus team! We are currently seeking full-time Special Education Teachers for all subjects in Chicago and Waukegan, IL to provide services during the 2018-2019 School Year. Call 800-434-4686 today to speak with a dedicated Career Services Manager!. To learn more - Click here
* Special Education Teacher - Philadelphia, PA - The Invo-Progressus Team has incredible opportunities for Special Education Teachers...or, as we like to call them, Superheroes. If you use your super powers to help ensure that children have access to the best education possible in the least restrictive environment, we would love for you to join the Invo-Progressus team! We are currently seeking full and part-time Special Education Teachers in Philadelphia, PA where you will be part of a dynamic, collaborative team of professionals focused on driving positive outcomes for students. To learn more - Click here
* Special Education Teacher-Grades K-12 - K12 is a dynamic company on a mission to provide the most compelling, comprehensive, and effective K-12 education available. Our employees are a critical part of an organization that is providing powerful, new options for the way children can be educated. They have a passion for education and a drive to make a difference. We pride ourselves on maintaining the highest level of integrity. To learn more - Click here
* Director of Special Education - Stevenson HS D125 is seeking to hire a Director of Special Education for the 2019-2020 school year. This individual will serve as a member of the school's leadership team and is responsible for leading the school's efforts in the area of Special Education services. The Director is responsible for supervision of special education programming, leading the district's efforts in compliance under legal standards, managing the special education budget, interfacing with parents, and leading staff development efforts in the Division. To learn more - Click here
* Executive Director - The ED works with the Board of Directors to provide leadership for the development and implementation of the strategic vision and plan of CFEC. Within the framework of the goals, objectives and policies established by the Board of Directors, the ED is responsible for the administration of all components of the Corporation. The ED effectively communicates CFEC's plans and policies to broad audiences and develops and nurtures productive relationships and resources deemed essential for the attainment of CFEC's goals and objectives. To learn more - Click here
* Significant Support Needs - Teacher- Special Education: As a collaborative member of the special education team, this person will be responsible for teaching/evaluating and implementing an education program for significant support needs (SSN) students utilizing inclusionary practices whenever possible. Instruct students utilizing evidenced based literacy and math education methodologies and instructional techniques. Integrate children with severe disabilities and modify/adapt curriculum for general classroom. To learn more - Click here
* Reading Tutor - Tutors needed to provide multi-sensory, systematic, phonics-based instruction to students in grades K-12. Effectively utilize multi-sensory structured language instructional techniques, and demonstrate explicit teaching, modeling, guided practice, and consistent review in lessons. Understand the language processes and how they impact the development of proficient readers and writers. To learn more - Click here
* Special Education Teacher K-12 or Preschool - For over 100 years, HeartShare has been dedicated to improving the lives of people in need of special services and supports. The HeartShare team, now 2,100 employees and growing, helps individuals develop to their fullest potential and lead meaningful and enriched lives. To learn more - Click here
* Special Education Instructor (K-12) - Compass Charter Schools is one of California's leading WASC-accredited virtual charter schools of choice. Families from across the state choose us for the 21st century online and home study learning options provided through our cutting-edge curriculum. Success in balancing the development of the whole child is central to our mission and to leading and serving the parents and scholars of California. To learn more - Click here
* Special Education Teacher- Chicago - Jewish Child & Family Services (JCFS) provides vital, individualized, results-driven, therapeutic and supportive services for thousands of children, adults and families of all backgrounds each year. JCFS is currently seeking a Special Education Teacher to work with individuals and small groups of children (K - 12) with emotional and behavior disorders in a therapeutic special education classroom. The Therapeutic Day School is located in West Rogers Park, Chicago, IL. To learn more - Click here
If you are an Employer looking for excellent special education staff - Click here for more information
Food For Thought..........
Focus on the journey, not the destination. Joy is found not in finishing an activity but in doing it.
Greg Anderson