Week in Review - September 1, 2017
National Association of Special Education Teachers
September 1, 2017                                                Vol 13 Issue # 35



Dear
NASET

News,
Welcome to NASET'sWEEK in REVIEW.  Here, we provide you with the latest publications from NASET to read and or download, as well as some of the most interesting articles that have happened this week in the field of special education. We hope you enjoy this publication.  Feel free to send us articles for this publication or let us know your thoughts about the WEEK in REVIEW at news@naset.org. Have a great weekend.

Sincerely,



NASET News Team
NEW THIS WEEK ON NASET
NASET's Early Intervention Series
Part 4- Parent Participation in Early Intervention
Families, most particularly parents, are vital participants in early intervention. Your contributions are invaluable:
at the individual level where you are intimately involved in determining the services that your own child will receive; and
at an organizational level determining policies and scope for EI programs.
The resources below have been identified because they address the many dimensions of parent involvement, including the parents' right to be involved in decision making regarding their child and the early intervention services he or she receives.  There are also resources to help early intervention systems promote the active involvement of families at either the organizational or individual levels. 
Read More
NASET's Special Educator e-Journal
September 2017
Table of Contents
Social and Emotional Development: Breaking the Cycle of Learned Helplessness. By Tanika Johnson
The Effectiveness of the Inclusion Model on Students with High Incidence Disabilities Based on Academic Achievement. By Angela Hilbert
A Review of Reinforcement Preference Assessments. By Rossana Hahn
A Call to the Trenches. By Christi Abramsky
Social Experiences of Deaf Students at the University of Education, Winneba. By Alexander M. Oppong, Joyce Adu and Daniel Fobi
Specialized Professional Development for the Success of Co-Teachers in an Inclusive Classroom. By Sarah Grady
The Pros and Cons of Inclusive Environments for Students with Special Needs. By Amy Marie Combs
Special Education Legal Alert. By Perry A. Zirkel
Latest Employment Opportunities Posted on NASET Read More
Improving Students' Academic Performance -- There's an App for That
A mobile learning app that uses game elements such as leaderboards and digital badges may have positive effects on student academic performance, engagement, and retention, according to a study published in the open access International Journal of Educational Technology in Higher Education. Researchers at Swinburne University of Technology, Australia developed a fully customizable app that allowed lecturers to push quizzes based on course content directly to their students' devices in order to motivate them, increase their competitiveness, and keep them engaged with the course. The researchers found a positive correlation between performing well on app tasks and achieving higher academic grades. App users on average achieved marks that were 7.03% higher compared to students who chose not to use the app. When the app was first introduced in the 2nd semester of 2015, student retention improved by just over 12% compared with the previous semester. Read More
Exposure to Certain Flame-Retardant Chemicals in Pregnancy May be Linked to Lower Intelligence in Children
Exposure to certain flame-retardant chemicals in pregnancy may be linked to lower intelligence in children, a new research review suggests. The synthetic chemicals are known as polybrominated diphenyl ethers or PBDEs. Although phased out in manufacturing in the United States, they remain in many products, including old couches and other household items, building materials and electronics, the researchers said. Together, the studies reviewed suggested that IQs dip by 3.7 points for every 10-fold increase in prenatal exposure to these flame retardants. "Even the loss of a few IQ points on a population-wide level means more children who need early interventions, and families who may face personal and economic burdens for the rest of their lives," said study co-author Tracey Woodruff. Read More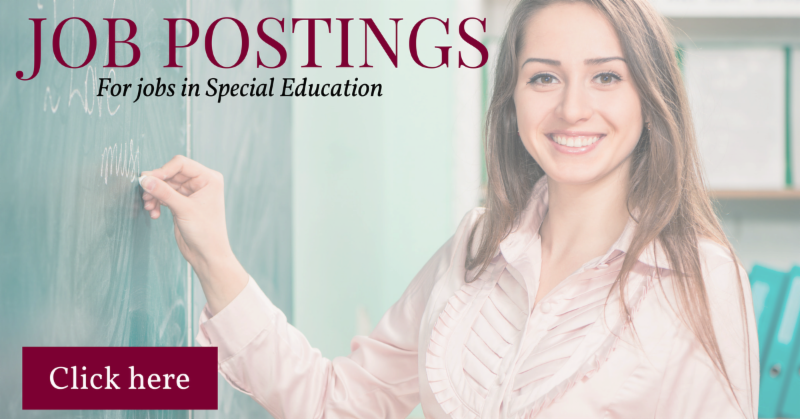 As the Number of Children with Autism Grows, So Do Awareness and Special Places to Play
Toby, 3, bubbling over with a preschooler's boundless enthusiasm, was running laps around the city of Philadelphia one recent Friday morning as his dad Tim Schellenberg tried to keep up. "Dad! Look!" called out Toby, racing ahead. Okay, it was a Lego version of Philadelphia - but a 1.5 million-brick, sprawling replica, including a nine-foot high Liberty Place that towered over Toby. The cityscape is one of the highlights of the new Legoland Discovery Center at the Plymouth Meeting Mall. For Toby and his dad, that magic morning was more than just serendipity. It was the center's first Special Sensory Day, an event designed to be friendly to kids like Toby who have been diagnosed with Autism Spectrum Disorder (ASD). Read More
Mental Health Classes a Hard Sell for South Dakota Parents
Parents in Sioux Falls can learn more about their child's mental illness, how to find treatment and how to be an advocate at school. Problem is, Phyllis Arends can't get them to sign up for her classes. It's not as if there isn't need, said Arends, who heads the Sioux Falls branch of the National Alliance on Mental Illness. Hundreds of children in Sioux Falls receive treatment for depression, anxiety, attention deficit disorder and other illnesses. It's likely just as many or more go untreated. "If we can help the parents, who can help their kids be as well as they can, we are preventing a whole bunch of stuff down the road," Arends said. Read More
ADHD Research Peer-Reviewed By Children
In an unusual move, scientists at the Okinawa Institute of Science and Technology Graduate University (OIST) have published their research on attention deficit hyperactivity disorder (ADHD) in Frontiers for Young Minds, an electronic scientific journal whose primary audience comprises children from elementary and junior high schools. Their work revealed that activity in the striatum of children with ADHD is different from that in normal children during reward-based learning.  ADHD is a disorder of the brain causing affected individuals to be inattentive or to exhibit hyperactive and impulsive behavior that interferes with learning and development. Read More
Inclusive Triathlon Brings Out Best in Young Athletes of All Abilities
Mikey Stoczanskyj wore his medal proudly while surrounded by friends and family after finishing his third triathlon in as many years. Mikey, 11, of Pleasant Prairie, has cerebral palsy and uses a wheelchair, but the third annual "Tri My Best" Triathlon - a swim, run and bike, event held again this year at the Kenosha YMCA on Sunday - gave him an opportunity to stay physically active and has helped him set goals to improve. "I trained as hard as I could," he said, adding he enjoyed the biking better than swimming this year. However, where he made the most improvement was walking, according his physical therapist Sarah Lambie, whose father also co-sponsored the event. "Mikey walked farther this year than he did last year. Last year, we had to kind to make a little short cut. But this year, he did the entire course as it was designed," she said. Read More
Board Certification in Special Education Available to

NASET

Members

Through an agreement with The American Academy of Special Education Professionals(AASEP), NASET members now have the opportunity to achieve AASEP Board Certification in Special Education - (B.C.S.E.) at a reduced fee. AASEP Board Certification in Special Education - (B.C.S.E.) is a voluntary choice on the part of the candidate. The candidate for Board Certification wishes to demonstrate a commitment to excellence to employers, peers, administrators, other professionals, and parents. From the standpoint of the Academy, board certification will demonstrate the highest professional competency in the area of special education. Board Certification in Special Educationestablishes a much needed standard for professionals, across disciplines, who work with exceptional children.
Read More
Advocates Worry Diploma Elimination Will Edge Out Students Receiving Special Education Services in Mississippi
Chuck Hathcock has been thinking about his son Zach's future for a long time. And with Zach set to start high school this week, Hathcock's thoughts of what comes next have ramped into overdrive. Because uncertainty doesn't have an answer. Zach has autism, a developmental disorder that affects his ability to communicate with the world around him. Zach's therapist described the condition to the family, "He's there; it's just getting it out of him." Federal law allows Zach to receive accommodations at school outlined in an individual education program, or IEP, which also sets benchmarks for Zach to reach along the way. This spring, Zach's IEP team at the Grenada School District discussed with his family the best pathway for him to reach the most important milestone in his school career - graduation. Read More
Largest-Ever study of Pets and Kids' Health Finds No Link
Contrary to popular belief, having a dog or cat in the home does not improve the mental or physical health of children, according to a new RAND Corporation study. The findings are from the largest-ever study to explore the notion that pets can improve children's health by increasing physical activity and improving young people's empathy skills. Unlike earlier smaller studies on the topic, the RAND work used advanced statistical tools to control for multiple factors that could contribute to a child's well being other than pet ownership, such as belonging to a family that has higher income or living in a more affluent setting. The results are published online by the journal Anthrozoos. Read More
TRIVIA QUESTION OF THE WEEK
Congratulations to: Cindy Maurice, Diane Campbell-Mitchell, Laura Malena, Olumide Akerele, Patsy Ray, Sharon Johnson-Hiltz, and Prahbhjot Malhi and who all knew the answer to last week's trivia question.


QUESTION:

Who invented the first electric wheelchair?

ANSWER:  George Klein
THE TRIVIA QUESTION OF THE WEEK WILL RETURN ON SEPTEMBER 8, 2017
Early Term Babies at Greater Risk for Diabetes
Early term deliveries impact babies' long-term health with increased risk of diabetes and obesity-related illnesses as well as a shortened life span, according to a new study by Ben-Gurion University of the Negev (BGU) researchers. "Early term" is defined as delivery between 37 and 39 weeks. Pregnancy is considered at full term when gestation has lasted between 37 and 42 weeks. Babies born between 39 and 41 weeks of gestation have better outcomes than those born either before or afterward. In the study, published in the American Journal of Obstetrics and Gynecology, the researchers investigated hospitalizations of children up to age 18 to determine the impact that early-term versus full-term gestation had on pediatric health and hospitalizations. A population-based cohort analysis was conducted of 54,073 early-term deliveries and 171,000 full-term deliveries. Read More
Study Raises Questions About Overmedicating Young Children Diagnosed with ADHD
A University of Florida study is among the first to evaluate whether a child's age at the time of an attention deficit hyperactivity disorder diagnosis influences treatment and raises numerous questions about why young children with ADHD are being heavily medicated. Researchers in the UF College of Pharmacy determined that a child's age when diagnosed with ADHD may be a strong predictor of the types and number of medications that are later prescribed to treat psychiatric conditions. "There is a significant amount of ADHD drug treatment happening at a young age that is not supported by evidence," said Almut Winterstein, Ph.D., a professor and the Dr. Robert and Barbara Crisafi Chair in Pharmaceutical Outcomes and Policy at the college, part of UF Health, the university's academic health center. "In many instances, we do not know the impact these drugs have on the developing brain and whether any physical side effects may happen." Read More
Navajo Nation Partners to Support Special Education Training
Navajo students aspiring to become special education teachers will now have an additional avenue to do so, thanks to a new program created jointly by the Navajo Nation, the Office of Navajo Nation Scholarship and Financial Assistance, Diné College and Western New Mexico University. Navajo officials and the educational institutions met last week at the Office of President of the Navajo Nation Russell Begaye to sign an agreement establishing the new program. "This is a great opportunity for our Navajo students to become involved in special education," said Begaye, according to a news release. "Many of our students have been waiting for an opportunity like this to occur." Read More
Sleep Disorders Linked to Preterm Birth in Large California Study
Pregnant women who are diagnosed with sleep disorders such as sleep apnea and insomnia appear to be at risk of delivering their babies before reaching full term, according to an analysis of California births by researchers at UC San Francisco. The study found the prevalence of preterm birth -- defined as delivery before 37 weeks' gestation -- was 14.6 percent for women diagnosed with a sleep disorder during pregnancy, compared to 10.9 percent for women who were not. The odds of early preterm birth -- before 34 weeks -- was more than double for women with sleep apnea and nearly double for women with insomnia. Complications are more severe among early preterm births, which makes this latter finding particularly important, the authors said. Read More
MRI Reveals Striking Brain Differences in People with Genetic Autism
In the first major study of its kind, researchers using MRI have identified structural abnormalities in the brains of people with one of the most common genetic causes of autism, according to a new study published online in the journal Radiology. The abnormalities visible on brain images corresponded to cognitive and behavioral impairments in the study group, suggesting a future role for imaging in identifying people with autism who are in most urgent need of intervention. Read More
High Quality Early Intervention for Children with Autism Quickly Results in Costs Savings
One in every 68 children in the United States has autism spectrum disorder (ASD), a neuro-developmental disorder that results in difficulty socializing and communicating needs and desires, and often is accompanied by restricted interests or activities. Research has shown that early intervention leads to better outcomes for children on the spectrum. But the cost of early intervention is high -- ranging from $40,000 to $80,000 per year for intensive early intervention -- and health care insurers, state and local early intervention programs often are reluctant to pay for it, thereby making it difficult for families of children with ASD to obtain these expensive services. A recent study by Penn Medicine researchers published online ahead of print in the Journal of the American Academy of Child & Adolescent Psychiatry found that the costs associated with the Early Start Denver Model (ESDM), one evidence-based treatment for young children with autism, were fully offset after only two years following intervention due to reductions in children's use of other services. Read More
Mental Health Programs in Schools: Growing Body of Evidence Supports Effectiveness
School-based mental health programs can reach large numbers of children, with increasing evidence of effectiveness in improving mental health and related outcomes, according to a research review in the September/October issue of the Harvard Review of Psychiatry. "This review provides evidence that large-scale, school-based programs can be implemented in a variety of diverse cultures and educational models as well as preliminary evidence that such programs have significant, measurable positive effects on students' emotional, behavioral, and academic outcomes," write J. Michael Murphy, EdD, of Massachusetts General Hospital and colleagues. Read More
Honor Society for Special Education Teachers

LATEST JOB LISTINGS POSTED ON

NASET
* Full Time Special Education Teacher
- Provide multi-grade, standards-based instruction and academic interventions that afford students the opportunity to thrive academically. The Teacher provides a clear, consistent structure for the classroom, ensuring that each student's needs are met within the guidelines of the Individualized Educational Program (IEP) and the Treatment Plan. To learn more - 
Click here
* Full Time Special Education Teacher
- Duties of this job include, but are not limited to:Meets and instructs assigned students at designated locations and specific times. Creates a classroom environment that is conducive to learning and appropriate to the maturity and interests of the students. Guides the learning process toward the achievement of curriculum goals and--in harmony with the goals--establishes clear objectives for all lessons, units, projects and the like.  To learn more - 
Click here
* Chief Program Officer
- Serve as a key member of the Executive Team and partner closely with the Executive Director and CEO to further mission-specific and core competency goals. Interface with the Board of Directors in matters related to program operations. Participate in strategic planning and provide guidance necessary to assist the organization in setting vision, determining direction and implementing strategy. To learn more - 
Click here
* Private Teacher
- This position includes the opportunity to travel and an interest in sports is a plus! The family is willing to hire the right person immediately for a full-time role to perform tutoring until the 2018-19 school year. This is a full-time position with compensation of $90,000 to $110,000 offered, depending on experience, with benefits. Local candidates are preferred. To learn more - 
Click here
* Special Education Teacher
- Noble is Chicago's highest-performing and largest network of public charter high schools. Our 18 campuses currently serve over 12,000 students, of whom 98% are minority, 87% are low-income, and 82% are first-generation college goers. We believe our people are the most valuable asset in preparing our students for success in college. For that reason, we are looking for the best talent in education. To learn more - 
Click here
*
Special Education Teacher
- LEAD Public Schools - Special Education (SPED) teachers are champions for the cause of equality within the school and make sure that their students' needs are being met.  Our ideal SPED teacher is passionate about supporting our students with IEPs, loves working with students who need the most support, is flexible, is coachable, and wants to grow as a teacher. To learn more - 
Click here
* Regional Special Education Teacher
- Essential Duties & Responsibilities are to create, review and implement Individualized Education Plans (IEPs) for students, effectively progress monitor student achievement and gather evidence in order to deliver individualized instruction and supports that are aligned to students' goals. Plan and teach at least one section of reading, math, or English Language Development intervention, and/or plan and teach one section of PE (teacher's choice, i.e. yoga, crossfit, weightlifting etc.). To learn more - 
Click here
* SPED Teacher, Grades K-5
- Our public charter school is looking for a Special Education Teacher to join our team of dedicated educators in Yuma, AZ. Are you passionate about helping all students reach their potential? Do you love working in a bright, active, positive environment? Are you interested in joining a team devoted to helping all children succeed? To learn more - 
Click here
* Early Childhood Special Educator

-
Sterling Medical has an opening for an Early Childhood Special Educator to work with children of American military families stationed at Lakenheath AFB, UK. Position works in a home-based early intervention program, providing services to infants and toddlers of American military families stationed overseas. To learn more - 
Click here
* Director of Autism Education
- Manages the Building Blocks program and staff of professional educators and behavior technicians. The Director of Education is responsible for the ongoing daily operations of the program in accordance with the VDOE and VAISEF. The Director of Education is responsible for setting the strategic direction for the program in accordance with current best practices in the field of autism education. To learn more - 
Click here
* Special Education Specialist
- The primary responsibility of the Special Education Specialist is to provide instruction and other related services to Special Education students. The Special Education Specialist will also facilitate diagnostic assessment including administration, scoring and interpretation. To learn more - 
Click here
If you are an Employer looking for excellent special education staff - 
Click here
for more information
Food For Thought..........
Most folks are about as happy as they make up their minds to be.
Abraham Lincoln