Members Only Savings
NASET is pleased to provide our members with exclusive access to discounts on products and services. These savings are available to all current NASET Members.
Learn details of the savings and then be sure to Login to gain access to the unique links or special codes required to receive the savings that NASET members are entitled to receive.
To gain access to  the special rates, NASET Members please Login.

To realize these savings do the following:
If you are a NASET Member - Login to NASET
If you are not a member of NASET, - Join NASET Now - Click here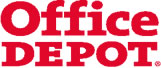 NASET has partnered with Office Depot to bring you a FREE national discount program. Office Depot and OfficeMax are now ONE company! NASET Members can save up to 80% off on over 93,000 products. Great for your printing, cleaning and office needs. Shop online or in any Office Depot or OfficeMax store. Enjoy FREE next-day delivery on online orders over $50! NASET members are provided with a link to shop online or print off a FREE Store Purchasing Card. Become a member of NASET to enjoy this and other member's benefits.
The NASET Health Insurance Marketplace provides multi-level health benefits solutions for members and their families in all 50 states. Our licensed benefit counselor provide each member with a live needs analysis to identify the perfect coverage based on needs and budget. In one phone call, you now have the ability to shop, compare and enroll in both government exchange and private health insurance plans! NASET Members - Login to learn more today.
Your identity makes you unique. LifeLock, an industry-leader in identity theft protection, uses the patented LifeLock Identity Alert system† to help ensure you remain the only you. As a NASET member, you're entitled to a special offer and 10% off. That's just $9.00 a month or $99.00 annually for LifeLock Standard™.
†Network does not cover all transactions
You can save up to 25% off your next car rental while experiencing the comfort and reliability that come with renting from Avis. With 4,800 locations in over 140 countries, there's always an Avis nearby to help you with your car rental needs. To rent a car, visit Avis or call toll free. Remember to use your NASET Avis Discount Number to enjoy these special savings. Logon to NASET to learn more
Save up to 35% off your next vacation to Orlando as a member of NASET!
Receive discounted Disney World Tickets and Vacation packages. Discounts include Universal Studio Tickets, Sea World Tickets, Discovery Bay, Aquatica and more!
Save up to 60% off rack rate at select Orlando hotels close to or on theme park property. Rates starting as low as $55.00 per night. Or choose to stay in vacation Homes fully stocked and professionally decorated and most with pools, rates starting as low as $99.00 per night.
Receive a Free 75 Page Disney World Guide ($35.00 value) for vacation planning and Discount Packages which include theme park tickets, lodging and more and be entered to win monthly giveaways!
NASET Members - Login to learn how you can enjoy these savings!
To realize these savings do the following:
If you are a NASET Member - Login to NASET
If you are not a member of NASET, - Join NASET Now - Click here
NASET is pleased to announce several new offerings including cruises! We've partnered with America's largest cruise agency, CruisesOnly, to offer the lowest prices in the industry to NASET members. In fact, CruisesOnly even backs their prices with the only 110% Best Price Guarantee in the industry. Shop and compare thousands of cruises from 25 of the world's top fleets departing from 22 U.S. ports, on over 250 ships! Browse the latest in new promotions and last-minute offers or shop by category – weekend cruises, family cruises, honeymoon cruises, and more. Check out customer reviews and travel tips. Plus, trained cruise consultants are ready to answer your questions, help you choose the right cruise for your needs and even help arrange land excursions.
Make your budget go further by getting a great deal on a great car from Budget. As a NASET member, you'll get an amazing deal every time you rent – up to 25% off Budget's great rates. To book your car, visit Budget or call toll free. Rent from Budget and start saving today!
As a member of NASET you will receive up to 20% off the "Best Available Rate" at over 7,500 participating locations worldwide. Book online or call and give the agent your special discount ID number at time of booking to receive discount. Whether you are looking for an upscale hotel, an all-inclusive resort or something more cost-effective, we have the right hotel for you... and at the right price. So start saving now. Call our special member benefits hotline and reserve your room today.
©2015 Wyndham Hotel Group, LLC. All rights reserved. All hotels are either franchised by the company or owned, and/or managed by Wyndham Hotel Management, Inc., one of its affiliates, or through a joint-venture partner.
"Best Available Rate" is defined as the best, non-qualified, unrestricted, publicly available rate on the brand sites for the hotel, date and accommodations requested. The discount for some properties may be less than 20% off Best Available Rate. Certain restrictions may apply. To redeem this offer, click our URL link on Organization's website or call the phone number above and give ID at the time of reservation. Offer not valid if hotel is called directly, caller must use toll free numbers listed above. Advanced reservations are required. Offer is subject to availability at participating locations and some blackout dates may apply. Offer cannot be combined with any other discounts, offers, group rates, or special promotions. Discounted rates vary by location and time of year. Offer is void where prohibited by law and has no cash value. Planet Hollywood is not a current participant in the member benefit program.
Motel 6 has partnered with NASET to provide all members a 10% discount at any of the 1,100+ pet-friendly Motel 6 locations in the U.S. and Canada. Motel 6 offers a clean, comfortable room and great service for the lowest price of any national chain, and the discount will help you save you even more. NASET Members can access instructions to save when staying at a MOTEL 6 - Login to learn more!