Week in Review - October 27, 2017
National Association of Special Education Teachers
October 27, 2017                                                Vol 13 Issue # 43





Welcome to NASET'sWEEK in REVIEW.  Here, we provide you with the latest publications from NASET to read and or download, as well as some of the most interesting articles that have happened this week in the field of special education. We hope you enjoy this publication.  Feel free to send us articles for this publication or let us know your thoughts about the WEEK in REVIEW at news@naset.org. Have a great weekend.

Sincerely,



NASET News Team
NEW THIS WEEK ON

NASET
NASET Parent Teacher Conference Handout Issue #142
What is Traumatic Brain Injury
Introduction
A traumatic brain injury (TBI) is an injury to the brain caused by the head being hit by something or shaken violently. (The exact definition of TBI, according to special education law, is given below.) This injury can change how the person acts, moves, and thinks. A traumatic brain injury can also change how a student learns and acts in school. The term TBI is used for head injuries that can cause changes in one or more areas, such as:
*thinking and reasoning,
Read More
Budget Cuts Keep Texas Kids with Disabilities from Getting Therapy
Funding cuts are forcing thousands of Texas children with disabilities and developmental delays to lose access to critical therapy. The Texas Legislature first cut funding several years ago to the state's Early Childhood Intervention program, also called ECI, forcing a significant number of contractors providing services for children to drop out of the program. Stephanie Rubin, CEO of Texans Care for Children, says a recent study by her group found those cuts are causing major hardships for thousands of Texas families that have children with special needs. "Fewer kids are being served by these early intervention programs that help babies and toddlers with disabilities get on track," Rubin points out. "The Legislature is interested in helping these kids out but has not yet supported the program sufficiently with new funding."
Read More
Tommy Hilfiger is Making Clothes Easier to Wear for People with Disabilities
Tommy Hilfiger has a new line of clothes for an often overlooked set of customers - people with disabilities. The collection, uses magnets and Velcro to make it easier for people to get dressed. The line has 37 styles for men and 34 for women - shirts, pants, jackets, sweaters and dresses. The button-down shirts have buttons and cuffs that fasten with magnets to help people with disabilities take them off over their heads or get dressed with one hand. Pants, including chinos and denim jeans, feature magnetic flies and zippers and adjustable hems to accommodate leg braces and orthotics. They also have pull-on loops inside of waistbands. "Inclusivity and the democratization of fashion have always been at the core of my brand's DNA," Tommy Hilfiger, the founder, said in a statement. "These collections continue to build on that vision, empowering differently abled adults to express themselves through fashion."
Read More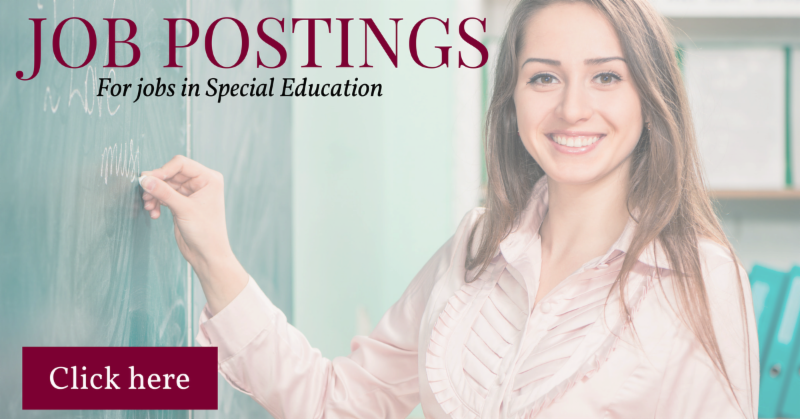 Brain Training Can Improve Our Understanding of Speech in Noisy Places
For many people with hearing challenges, trying to follow a conversation in a crowded restaurant or other noisy venue is a major struggle, even with hearing aids. Now researchers reporting in Current Biology on October 19th have some good news: time spent playing a specially designed, brain-training audiogame could help. In fact, after playing the game, hearing impaired elderly people correctly made out 25 percent more words in the presence of high levels of background noise. The training provided about three times more benefit than hearing aids alone.
Read More
Psychologists Develop New Model that Links Emotions and Mental Health
For decades psychologists have studied how people regulate emotions using a multitude of ways to conceptualize and assess emotion regulation. Now a recent study published this week in the journal PLOS ONE by Elliot Jurist and David M. Greenberg of The City College of New York, shows how a new assessment model can give clinicians an exciting new way to think about clinical diagnoses including anxiety, mood, and developmental disorders. The authors developed the Mentalized Affectivity Scale (MAS) -- a novel assessment model which breaks emotion regulation into three elements. Read More
Cocaine Use During Adolescence is Even More Harmful than During Adulthood



People who begin using cocaine during adolescence display more significant cognitive deficits than people who begin using the drug in adulthood. That which experts in neuroscience have long suspected has been given an objective confirmation by researchers working at the University of São Paulo's Medical School (FM-USP), in Brazil. When scientists compared the two groups of cocaine users, they observed pronounced differences, mainly in specific neuropsychological functions such as sustained attention (required for performing long tasks, such as completing a questionnaire), working memory (used in specific actions, for example, a waiter remembering the order of each table until the time comes to deliver the orders) and declarative memory (storing and retrieving data after a period of time). Read More
Newborns with Trisomy 13 or 18 Benefit from Heart Surgery, Study Finds
Heart surgery significantly decreases in-hospital mortality among infants with either of two genetic disorders that cause severe physical and intellectual disabilities, according to a new study by a researcher at the Stanford University School of Medicine and his colleagues at the University of Arkansas for Medical Sciences. Trisomy 13 and 18, which result from having extra chromosomes, often cause heart defects. Infants with the conditions generally die within their first year. Many die within weeks, if not days, of being born. Read More
Board Certification in Special Education Available to
NASET

Members

Through an agreement with The American Academy of Special Education Professionals(AASEP),

NASET

members now have the opportunity to achieve AASEP Board Certification in Special Education - (B.C.S.E.) at a reduced fee. AASEP Board Certification in Special Education - (B.C.S.E.) is a voluntary choice on the part of the candidate. The candidate for Board Certification wishes to demonstrate a commitment to excellence to employers, peers, administrators, other professionals, and parents. From the standpoint of the Academy, board certification will demonstrate the highest professional competency in the area of special education. Board Certification in Special Educationestablishes a much needed standard for professionals, across disciplines, who work with exceptional children.
Read More
Gentle Touch Soothes the Pain of Social Rejection
The gentle touch of another individual soothes the effects of social exclusion, one of the most emotionally painful human experiences, according to new UCL research. The study, published in Scientific Reports and funded by the European Research Council, tested the impact of a slow, affectionate touch against a fast, neutral touch following social rejection and found a specific relationship between gentle touch and social bonding.  "As our social world is becoming increasingly visual and digital, it is easy to forget the power of touch in human relations. Yet we've shown for the first time that mere slow, gentle stroking by a stranger can reduce feelings of social exclusion after social rejection," said lead author, Mariana von Mohr (UCL Clinical, Education & Health Psychology). Read More
HIV Infection, Even with Antiretroviral Therapy, Appears to Damage a Growing Child's Brain
HIV infection alters brain development in young children, even when they receive antiretroviral treatment early in life, shows a report in Frontiers in Neuroanatomy. Children exposed to, but not infected by, HIV also appear to have ongoing changes in their brain development. Although advances in HIV therapy have enabled millions of people to live longer and healthier lives, the treatment of HIV-positive infants and children remains complex. HIV has been shown to cause abnormalities in a child's brain development, however therapeutic interventions can also harm a growing child. While children have always been eligible for treatment, it is only since 2008 that treatment for newborns became standard, after preliminary data from the Children with HIV Early Antiretroviral (CHER) clinical trial. Now, in the era of early treatment, researchers are working to better understand how HIV infection affects children's development -- specifically their neurodevelopment. Read More
TRIVIA QUESTION OF THE WEEK
Congratulations to: Kate Infuso, Patsy Ray, Diane Mitchell, Cindi Maurice, William Stolfi, Laura Malena, and Denise Keeling who all knew the answer to last week's trivia question.


QUESTION:
The Individuals with Disabilities Education Act (IDEIA) has four specific Parts, A, B, C and D. One Part of IDEIA covers infants and toddlers, birth up to the age of 3 years of age (up to 36 months of age) and explains Individualized Family Service Plans (IFSP). Is this Part A, B, C or D?
ANSWER:  PART C
This week's question:  According to recent research out of the University of Rochester, teenagers who start high school before what time in the morning are at higher risk of depression and anxiety, even if they're doing everything else right to get a good night's sleep?
If you know the answer, email us at contactus@naset.org by October 31, 2017.  We will acknowledge your correct answer in the next edition of the Week in Review
Youth Football: How Young Athletes are Exposed to High-Magnitude Head Impacts
The majority of football players in the US (70%) are elementary and middle school students. These young athletes enthusiastically put on their gear, learn strategy, acquire skills, and participate in games with their peers. Unfortunately, like their professional counterparts these athletes sometimes get injured. Fairly often they sustain head impacts during tackling and blocking maneuvers. Exposure to head impacts in American football has become a national concern: neurocognitive and brain changes can occur from repeated head impacts, even when no evidence of concussion is found. Read More
Signaling Pathway May be Key to Why Autism is More Common in Boys
Researchers aiming to understand why autism spectrum disorders (ASD) are more common in boys have discovered differences in a brain signaling pathway involved in reward learning and motivation that make male mice more vulnerable to an autism-causing genetic glitch. "One intriguing aspect of autism is that it predominantly affects males; four boys are affected for every one girl," says senior study author Ted Abel, PhD, director of the Iowa Neuroscience Institute at the University of Iowa Carver College of Medicine. "We don't understand what it is about this disorder that predisposes boys as compared to girls to develop autism." This male bias is also seen in other neurodevelopmental disorders, like attention deficit hyperactivity disorder (ADHD) and specific language impairments. Read More
Multiple Sclerosis (MS) Risk in Children Spotted with MRI Brain Scans
By the time multiple sclerosis (MS) is diagnosed in children, it may be difficult to prevent the disabilities and relapses that come with the disease. In a new Yale School of Medicine study, researchers examined MRI brain scans to identify children at high risk of developing MS before symptoms appear, which may lead to earlier diagnosis and treatment. Published in the November issue of the journal Neurology: Neuroimmunology & Neuroinflammation, the study of 38 children at 16 sites in six countries showed that the MRIs can reveal changes in the brain associated with MS before the clinical symptoms of the disease appear in children. Read More
Higher Dose of Vitamin D Increases Bone Density in Premature Babies, Study Finds
Results of a University of Nebraska Medical Center study published in the Oct. 10 issue of PLOS ONE, found if the standard supplementation of 400 IUs of vitamin D is increased to 800 IUs daily there are reductions in the number of premature and preterm babies with extremely low bone density. Founded in 2006, PLOS ONE is a multidisciplinary, peer-reviewed journal that focuses on sound science and ethics. Physicians have been prescribing vitamin D in premature and preterm infants in neonatal intensive care units (NICU) to prevent rickets, a disease that causes soft, weak bones in children and is often associated with vitamin D deficiency. In spite of this, a sizeable number of infants still develop rickets, said Ann Anderson Berry, M.D., associate professor in the division of newborn medicine and medical director of the NICU at Nebraska Medicine, UNMC's clinical partner. Read More
Reducing Racial Bias in Children
We tend to see people we're biased against as all the same. They are "those people." Instead of thinking of them as specific individuals, we lump them into a group. Now an international team of researchers suggests that one way to reduce racial bias in young children is by teaching them to distinguish among faces of a different race. The study, published in the journal Child Development, is the first to show a lasting effect -- and in kids young enough to not be too set in their ways. It is co-authored by researchers from the University of California San Diego, the University of Toronto, the University of Delaware, l'Université Grenoble Alpes in France, and Hangzhou Normal University and Zhejiang Normal University in China. Read More
New Genetic Clue to Peanut Allergy
Canadian researchers have pinpointed a new gene associated with peanut allergy, offering further evidence that genes play a role in the development of food allergies and opening the door to future research, improved diagnostics and new treatment options. The gene, called c11orf30/EMSY (EMSY), is already known to play a role in other allergy-related conditions, such as eczema, asthma, and allergic rhinitis. This study is the first to associate the EMSY locus with food allergy, and these findings suggest that the gene plays an important role in the development of not just food allergy but also general allergic predisposition. The findings were published today in The Journal of Allergy and Clinical Immunology. Read More
Study Reveals Congenital Heart Disease Link to Autism



With great advancements in the medical field and surgery, an impressive 90 percent of infants born with a congenital heart condition are able to survive until adulthood. The majority of these infants, however, often suffer from health problems including heart arrhythmia, neurodevelopmental deficiencies, autism, and respiratory issues. According to Martina Brueckner, genetics and pediatrics professor at Yale School of Medicine, the scientific community is good at "plumbing the patient" but not necessarily in fixing the child. There are several genetic mutations that are closely linked to congenital heart disease, or CHD, which have been discovered by researchers at the Brigham and Women's Hospital. The study was completed through the analysis of the genes of 2,871 CHD patients and their immediate families. Brueckner and the group from Pediatric Cardiac Genomics Consortium discovered the correlation between birth defects and the aforementioned medical conditions. Read More
Injunction Sought to Screen Flint, Michigan Children for Special Education
The American Civil Liberties Union is asking a judge to order tests of all Flint children who were exposed to lead to determine if they need special education services. The ACLU says "education is the antidote to the harm that has been inflicted" upon children. The request for an injunction is part of an ongoing lawsuit against the Flint district, the state of Michigan and the Genesee Intermediate district. They haven't responded yet in court. Federal Judge Arthur Tarnow will hold a hearing on Dec. 4. Read More
Honor Society for Special Education Teachers
Antidepressants Linked to Higher Diabetes Risk in Kids
Pediatric patients who use antidepressants may have an elevated risk for type 2 diabetes, the authors of a new study report. In a retrospective cohort study of more than 119,000 youths 5 to 20 years of age, the risk for incident type 2 diabetes was nearly twice as high among current users of certain types of antidepressants as among former users, Mehmet Burcu, PhD, and colleagues report in an article published online on October 16 in JAMA Pediatrics. The risk intensified with increasing duration of use, greater cumulative doses, and higher daily doses of these antidepressants. The findings point to a growing need for closer monitoring of these products, including greater balancing of risks and benefits, in the pediatric population, the authors caution. Read More

LATEST JOB LISTINGS POSTED ON

NASET
* Director of Student Services
- The Director of Student Services is a Central Office 12-month position. The Director plans, directs, and reviews the activities and operations of student services. The position is responsible for Special Education staff, Guidance, 504, and District Nursing, as well as assessing needs, developing programs and implementing services. To learn more - 
Click here
* Teacher of the Visually Impaired

-
Lighthouse Louisiana is seeking a Certified Teacher of the Visually Impaired who is eager to use his/her skills and creativity to provide itinerant vision services and to develop youth programs for children with vision loss in the Greater New Orleans area. To learn more - 
Click here
* Private Teacher - Flexible start date between now and Spring/Summer of 2018! Family based in Lincoln Park, IL seeks a Private Teacher to co-develop, manage, and implement the education plan/home school program for an elite student athlete who is entering high school next year. To learn more -
Click here
* Special Education - Bard High School Early College
- Bard High School Early College (BHSEC) Queens, a ten-minute subway ride from central Manhattan, is founded on a partnership between Bard College and the New York City Department of Education. We invite applications for a full-time special education faculty position in mathematics and/or science beginning immediately. BHSEC, a national model in the field of public school reform, enables talented and highly motivated students to move in four years from the ninth grade through the first two years of college, earning an associate of arts (A.A.) degree from Bard College as well as a New York State Regents high school diploma. To learn more -
Click here
* Lead ED Special Education Teacher
- The Lead Special Education Teacher for Cornerstone is an integral member of the academics team whose focus is to guide students in their social-emotional and academic development. To learn more -
Click here
* Assistant Professor of Education

-
The Moravian College Education Department invites applications for a tenure-track position in educational psychology with a focus on special education, inclusive education, and/or disability studies in education, beginning the Fall Term 2018. Members of the Moravian College Education Department view and carry out their work in the context of the College's liberal arts ethos. To learn more -
Click here
* Special Education Specialist
- The primary responsibility of the Special Education Specialist is to provide instruction and other related services to Special Education students. The Special Education Specialist will also facilitate diagnostic assessment including administration, scoring and interpretation. To learn more - 
Click here
If you are an Employer looking for excellent special education staff - 
Click here
for more information
Food For Thought..........
Three things in human life are important: the first is to be kind; the second is to be kind; and the third is to be kind. 
Henry James