Week in Review - September 10, 2021

---
NASET
WEEK IN REVIEW
National Association of Special Education Teachers
September 10, 2021 Vol 17 Issue #37
---
---

Dear NASET Members and Guests,
Welcome to NASET's WEEK in REVIEW. Here, we provide you with the latest publications fromNASET to read and or download, as well as some of the most interesting articles that have happened this week in the field of special education. We hope you enjoy this publication. Feel free to send us articles for this publication or let us know your thoughts about the WEEK in REVIEW at news@naset.org. Have a great weekend.

Sincerely,
---
WHATS NEW AT NASET
NASET's Practical Teacher Series
Special Advice for Special Educators
By Nicklaus Khan
This issue of NASET's Practical Teacher series was written by Mr. Nicklaus Khan. New teachers in the field of special education often enter the classroom taking one or maybe two special education courses in college. Other new special educators that have left their careers in non-education related fields may be enrolled in alternative certification programs. These alternative programs can have their first set of education-related courses the summer before the start of the school year. In any scenario, some special education teachers start their first year with minimal preparation for what the job entails. The guidance offers ways to navigate the first few years as a special educator and grow professionally. Additionally, it gives a perspective on the importance of self-care.
---
More than 10,000 NYC Students are Classified as 'Emotionally Disturbed.' Some are Out to Change that Label.
K.A. was shocked when she first saw the words "emotional disturbance" applied to her son on an official school document last year. She felt she had no choice but to accept the designation. It was the only way her son, who developed a speech impairment at a young age and was diagnosed with post-traumatic stress disorder, or PTSD, and depression as an adolescent, would be eligible to receive the support he needed in school, she said. "My son was not emotionally disturbed," K.A. said, adding that she found the term offensive. "He was someone with a lot of potential who went through traumatic experiences in school settings." (K.A. asked to be referenced by her initials because she shared sensitive information and is employed by the city.) . Read More
https://ny.chalkbeat.org/2021/8/30/22639411/ny-special-education-emotionally-disturbed
Water World Becomes First Colorado Theme Park Designated As Certified Autism Center
Water World is a beloved place for many Coloradans with a long and rich history of serving the community. The park is full of fun summer sounds, tastes and smells and it has plenty of things to touch and see. When COVID-19 closed Water World during the summer of 2020 the staff kept busy with several new projects. One of those included making the park more inclusive for people with autism. Kymberly Botelho and her daughter Sloan love to visit Water World. Sloan was just diagnosed with autism in February. "A lot of times we get asked what's going to help when she goes into meltdown mode, unfortunately, my response is I don't know because every day is different," said Botelho. Read More
https://denver.cbslocal.com/2021/08/30/water-world-earns-certified-autism-center-designation/
Report: Individuals with Autism Have Increased Risk of COVID-19
Adults with autism, adults with intellectual disability, and adults with mental health diagnoses have multiple risk factors for infection with COVID-19 and for experiencing more severe disease if they contract COVID-19, according to research from the A.J. Drexel Autism Institute at Drexel University. Identifying risk factors for COVID-19 among autistic adults, adults with intellectual disability and adults with psychiatric diagnoses is important for prioritizing public health initiatives and clinical practice – including vaccination, testing, masking and distancing. Additionally, awareness of risks can help with decision-making in caring for these populations. Researchers used data from Medicaid to look at whether these groups were more likely to experience risk factors for COVID-19 and noted that though the Medicaid data examined is from 2008-2012, risk factors, such as living in a residential facility, are not likely to have lessened over time. Read More
https://drexel.edu/now/archive/2021/August/Autistic-Individuals-Increased-Risk-of-COVID-19/
Special Education Lawsuit Can Proceed as Class Action, Federal Judge Says
A lawsuit on behalf of Kanawha County students with disabilities can proceed as a class action lawsuit, U.S. District Judge Irene C. Berger has ruled. The decision to certify the class will affect hundreds of Kanawha County's students with disabilities who are removed from their classrooms for behavior related to their disabilities, officials said. The case was filed by Mountain State Justice, Disability Rights of West Virginia, The Arc of the United States, the Bazelon Center for Mental Health Law, and represented pro bono by the law firm Latham & Watkins LLP. Berger's decision states that the plaintiffs, two individual Kanawha County Schools students and The Arc of West Virginia, "have provided significant evidence that [Kanawha County Schools] does not provide the oversight, support, and resources necessary to support students with disabilities whose behavior impedes their learning or that of their classmates. Read More
https://www.wvnews.com/news/wvnews/kanawha-county-west-virginia-special-education-lawsuit-can-proceed-as-class-action-fed-judge-says/article_ba42766a-09a8-11ec-aa8b-6b4c23c5bc57.html
Leaving Work to Care for Child with Special Needs Takes Big Financial Toll
Having a child with special needs can mean medical emergencies and doctors' visits where parents have to take time off from work, and now a new study shows that can bring a bit financial hit to a family. Researchers analyzed U.S. government data from more than 14,000 families in that situation and found they lost an average of $18,000 a year in household income in 2016-2017. "We found a strong association between increasing hours of family-provided medical care and forgone family employment, likely because the more daily health care a child needs, the more likely their parents are to leave the workforce or reduce work hours," said study author Dr. Carolyn Foster, a pediatrician at Ann & Robert H. Lurie Children's Hospital of Chicago. Lost wages were reported by nearly 15% of families of a child with a chronic health condition such as autism, epilepsy, cerebral palsy or other chronic health problems, and by over 40% of families of a child with an intellectual disability. Read More
https://www.usnews.com/news/health-news/articles/2021-08-30/leaving-work-to-care-for-special-needs-child-takes-big-financial-toll
---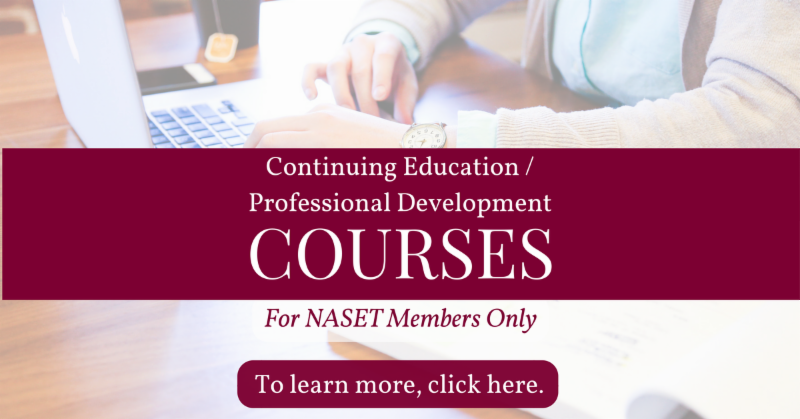 ---
FCC to Open Second Application Window for $7.2B Emergency Connectivity Fund
The Federal Communications Commission will open a second 15-day filing window, from Sept. 28 through Oct. 13, for eligible schools and libraries to apply for funds to purchase equipment and services under the $7.17 billion Emergency Connectivity Fund, the agency announced Wednesday. The FCC is making the second application filing window available in response to outstanding demand for support for the current school year, amid uncertainty created by the delta variant of COVID-19 and challenges presented by a summertime application filing window in the first round. During the first window, which closed Aug. 13, the FCC reports it received applications from all 50 states, the District of Columbia, Puerto Rico, American Samoa, Guam, Northern Mariana Islands and U.S. Virgin Islands for $5.14 billion to fund 9.1 million connected devices and 5.4 million broadband connections. Read More
https://www.k12dive.com/news/fcc-application-emergency-connectivity-fund/605602/
How Verizon Is Integrating Technology Into Classrooms With Advocacy Support From America Ferrera
As school districts across the country rebound from one of the most challenging years in history and prepare to re-open for in-person learning, many educators are looking for additional resources to help students succeed following 18 months of disrupted schooling. It would seem that integrating technology into classrooms has become crucial to children, both neurotypical and neurodivergent, as we continue to navigate this new normal. In addition, studies have shown that low-income students are approximately seven months behind in their education due to the pandemic. Verizon wants to help ensure no student is left behind by providing education resources to support digital inclusion. with several initiatives to integrate immersive STEM technology into classrooms and communities. Read More
https://www.forbes.com/sites/jenniferpalumbo/2021/08/23/how-verizon-and-america-ferrera-are-integrating-technology-into-under-resourced-classrooms/?sh=7ba8cb746d77
Teacher's Viral 'Band-Aid lesson' is the Simple Way to Teach Kids Fairness
A third-grade teacher from Utah has gone viral with a simple lesson she uses in her classroom. Aimee Scott told FOX News she decided to create the video of her "Band-Aid lesson" after meeting with several parents worried for their children at the start of the school year. The idea was to share it with other teachers so they could use it in their classrooms too. "At the beginning of the year, parents come rushing in with their concerns about their children," Scott said. "They tell me all of the things that they are worried their children will be teased about. Type 1 diabetic children who need extra snacks to regulate their blood sugar and have beeping Dexcom monitors, students with ADHD who need flexible seating or fidget toys to help them concentrate, anxious students who need extra time on tests. The list is endless." Read More
https://www.foxnews.com/lifestyle/teachers-viral-bandaid-lesson-teach-kids-fairness
Hypnosis for Autism: Is it Beneficial?
Ever since my autism diagnosis 25 years ago, doctors and therapists have been a regular part of my life. I've run the gamut of antidepressants and anti-anxiety drugs; I've seen countless therapists in my journey recovering from PTSD, social anxiety, and addiction. Despite keeping an open mind, when I was offered a course of hypnotherapy I didn't take it lightly. I went straight to "Doctor Google" hoping to demystify the process. If you're on this page you probably want to know if this is the right kind of therapy for your child. You may have the same mental image that I had of the bizarrely dressed showman coaxing his audience to do bizarre things. Terrifying, right? I can assure you, it's nothing like the stuff you see on TV. The practice is perfectly safe, and a good hypnotherapist will be happy to address any worries and explain how it works. It's important to let go of those preconceptions and think of this in the same way as any other treatment you may have tried. Read More
https://www.autismparentingmagazine.com/autism-children-hynotherapy/
---

---
TRIVIA QUESTION OF THE WEEK
Congratulations to: Lauro Esquilona, Olumide Akerele, Brandi Reyna, Karen Frantz-Fry, Tracey Christilles, Margaret Kullenburg, Catherine Harris, Patsy Ray, Diane Campbell-Mitchell, Cindi Maurice, Corinn Mildenberg, Mariola Papa, and Sue Gibbons who all knew the answer to last week's trivia question:
In 1968, working with the Chicago Park District, the Joseph P. Kennedy Jr. Foundation planned and underwrote the first of these international games, held in Chicago's Soldier Field, where 1,000 athletes with intellectual disabilities from 26 states and Canada competed in athletics. In December 1968, this organization was established as a non-profit charitable organization under the laws of the District of Columbia. Today, this international organization is dedicated to empowering individuals with intellectual disabilities to become physically fit, productive and respected members of society through sports training and competition. What is the organization?
Answer: SPECIAL OLYMPICS
This week's trivia question: According to a recent large study conducted at Children's Healthcare of Atlanta in Georgia, children who are born with these types of problems are 32 percent more likely to have autism than their typical peers. What types of problems did the researchers find that made these children 32 percent more likely to have autism than their typical peers? (Hint--See Week in Review from 9/3/21)
If you know the answer to this week's trivia questions, email it to us at contactus@naset.org by September 14, 2021. If you are correct, you will be acknowledged in next week's NASET's Week in Review
---
COVID-19 in Children with Cancer: Severe Disease and Disrupted Treatment
Research from a large international effort shows that 20% of children with cancer who are infected with SARS-CoV-2 develop severe infections. In studies of children overall, only 1-6% have reported severe infections. The results come from the Global Registry of COVID-19 in Childhood Cancer, which was launched by St. Jude Children's Research Hospital and the International Society of Paediatric Oncology (SIOP). The registry gathers data on the pandemic's effect on this unique patient population. The findings were published today in The Lancet Oncology. Results from the registry indicated that in addition to more severe or critical infections, pediatric cancer patients were more likely to be hospitalized and die than were other children. The pandemic also disrupted cancer treatment. These effects were observed more significantly in low- and middle-income countries, where the odds of severe or critical disease from COVID-19 were nearly 6 times higher than in high-income countries. Read More
https://www.sciencedaily.com/releases/2021/08/210827082416.htm
Adults with Disabilities Have Worse Mental Health During COVID-19
Adults with disabilities are disproportionately affected by adverse mental health symptoms and substance use during COVID-19, according to research published in the Aug. 27 issue of the U.S. Centers for Disease Control and Prevention Morbidity and Mortality Weekly Report. Mark É. Czeisler, from Monash University in Melbourne, Australia, and colleagues surveyed 5,256 U.S. adults during February to March 2021 to identify factors associated with adverse mental health symptoms and substance use among adults with disabilities. Of the 5,119 respondents who completed a two-item disability screener, 32.2 percent screened as adults with disabilities. The researchers found that compared with adults without disabilities, adults with disabilities more often experienced symptoms of anxiety or depression (56.6 versus 28.7 percent), new or increased substance use (38.8 versus 17.5 percent), and suicidal ideation (30.6 versus 8.3 percent). Read More
https://consumer.healthday.com/adults-with-disabilities-have-worse-mental-health-during-covid-19-2654799730.html
3 Mistakes to Avoid When Including Disability in Diversity, Equity, and Inclusion (DEI) Programs
Doing a valuable thing isn't enough. You have to do it right, or at least avoid as many mistakes as you can. In the field of disability awareness, some of the worst mistakes are also the easiest to make. Including disability in diversity, equity, and inclusion, (DEI), activities is an essential part of making these efforts truly diverse, equitable, and inclusive. Unfortunately, disability is too often either left out of DEI initiatives, or shortchanged, tacked on as an afterthought. There is no rational excuse for it. As the new global #WeThe15 campaign reminds us, at least 15 percent of the human population has some kind of disability. And with slightly broader but entirely reasonable definitions of disability, it's even more than that. Current CDC estimates suggest that about 61 million Americans have a physical or mental disability. Read More
https://www.forbes.com/sites/andrewpulrang/2021/08/27/3-mistakes-to-avoid-when-including-disability-in-your-dei-programs/?sh=7acaf4229aae
Sweet Video of School Bus Driver Befriending 9-Year-Old Student Goes Viral: 'Beautiful to watch'
A school bus driver has helped a fourth grader feel at ease with her new travel routine. A'Delyn Williams, 9, kicked off the school year by doing something she's never done before – board a school bus on her own. The milestone task is a source of pride for A'Delyn's mother, Ambrea Raspberry of Texas, who shared a video to TikTok praising her daughter's accomplishment. "My daughter is visually impaired. And today was her first time getting on the bus by herself," Raspberry explained in her recent video. "She did it and I'm so proud of her." Raspberry told FOX News that she had been taking A'Delyn to and from Carver Elementary School for years, but she had a change of heart when A'Delyn expressed she wanted to go to school on her own. Read More
https://www.foxnews.com/lifestyle/video-school-bus-driver-befriending-student-viral
---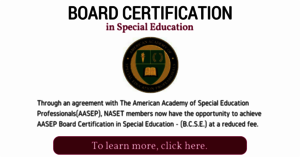 ---
How Coaches for Teachers Could Improve Reading Instruction, Close Early Academic Gaps
When LaMonica Williams saw that students in a New York City kindergarten classroom were having trouble reading, she asked their teacher what the main challenge seemed to be. "They just keep reading words that aren't on the page," Williams recalled the teacher telling her. Williams, a reading coach, suggested a small change to help students better understand that each written word corresponds with one spoken word. Instead of teaching students to point with one finger under each word as they read, she suggested the teacher show students how to use two fingers to "frame" a word, with one finger at the beginning and one at the end of each word. "As soon as they did that one simple change, students understood," Williams said. Williams is the field director of the Jumpstart to Early Reading Program, a ten-week teacher coaching program run by the nonprofit Teaching Matters in New York City. Read More
https://hechingerreport.org/how-coaches-for-teachers-could-improve-reading-instruction-close-early-academic-gaps/
Why Students Learn Better When They Move Their Bodies – Instead of Sitting Still at Their Desks
My son's kindergarten teachers, holding class on Zoom last year, instructed: "Eyes watching, ears listening, voices quiet, bodies still." However, I noticed my 6-year-old's hands would stay busy with items found around our house, building with Legos, shaping clay or doodling with a crayon. While some might describe this child as being "off task," research suggest his manipulation of materials actually aroused his mind, allowing it to focus on the required task. As a parent of two school-aged children and a professor and researcher or learning with technology. I believe current models of remote education are inefficient for learning, teaching and productivity. Read More
https://theconversation.com/why-students-learn-better-when-they-move-their-bodies-instead-of-sitting-still-at-their-desks-165717
---

---
JOB POSTINGS
* Special Education Teacher, Institutional Settings- The Collaborative for Educational Services (CES) has an opening for a licensed Special Education Teacher for 2021-2022 School Year to work in Department of Youth Services program sites in the Metro Region of Massachusetts as a member of our Special Education in Institutional Settings (SEIS) team. We are especially excited about candidates with experience working in institutional settings. To learn more- Click here
* Special Education Teacher- Under direction of the school principal and special education supervisor, the special education teacher provides direct instruction and instructional support to students with disabilities and works in collaboration with the general education teacher. Monitors and evaluates outcomes for students with disabilities. Assists in the development of Individualized Education Programs (IEP). To learn more- Click here
* Teacher III, Susan Gray School - Will independently lead the teaching team to plan, develop, and implement classroom instructional programs and activities, as well as, help in the development of individual educational program (IEP) for an inclusive classroom including typically and atypically developing children. To learn more - Click here
* [2021-2022] Literacy Intervention Teacher - Reporting to the Academic Dean, the Literacy Intervention Teacher will be responsible for providing tailored support to students that are reading significantly belo
w grade level in grades K-2 through small group instruction (3-4 students) and push-in support. To learn more - Click here
* Special Education Teachers - Multiple Locations - BSI Solutions is currently seeking passionate Special Education Teachers with an interest in providing school-based services to students. To learn more - Click here
* Director III, Special Education Procedural Support- Fairfax County Public Schools (FCPS), the nation's 11th largest school division, is seeking a proven educational leader to serve as Director, Special Education Procedural Support in the Department of Special Services.Located in the Washington, D.C. region, FCPS serves a diverse student population of more than 189,000 students in grades pre-K through 12, 14% of which receive special education and related services under IDEA. To learn more- Click here
* Special Education Teacher- Provides instruction, directly and with the assistance of Education Assistants and Classroom Assistants, of students with developmental disabilities in education, vocational, functional and self-help, social-emotional, and behavioral areas. Instruction is enhanced by the ongoing collaboration with other team members (i.e. behavior department, parents, related services, etc.) in a multi-disciplinary approach. To learn more- Click Here
* Special Education Teacher- We're looking for exceptional Special Education Teachers for full-time positions in North View, GA for the 2021-2022 school year, from July 29, 2021 - May 24, 2022. These positions are 37.5 hours per week working with elementary-high school age students, with various degrees of cognitive impairment. TherapyTravelers is a mission-driven organization in the business of changing lives! To learn more- Click Here
* Special Needs Tutors - is seeking dynamic, state credentialed special needs teachers to tutor on our virtual platform teaching learners all over the world. This is a perfect second job to earn extra money from the safety of your own home. There is no minimum hourly requirement; all you need is a computer, reliable internet, a quiet space and willingness to teach. To learn more - Click here
If you are an Employer looking for excellent special education staff - Click here for more information
---
FOOD FOR THOUGHT
Never throughout history has a man who lived a life of ease left a name worth remembering.
Theodore Roosevelt