Week in Review - August 13, 2021

---
NASET
WEEK IN REVIEW
National Association of Special Education Teachers
August 13, 2021 Vol 17 Issue #33
---

Dear NASET Members and Guests,
Welcome to NASET's WEEK in REVIEW. Here, we provide you with the latest publications fromNASET to read and or download, as well as some of the most interesting articles that have happened this week in the field of special education. We hope you enjoy this publication. Feel free to send us articles for this publication or let us know your thoughts about the WEEK in REVIEW at news@naset.org. Have a great weekend.

Sincerely,
---
---
WHATS NEW AT NASET
NASET's Autism Spectrum Disorder series
Using Art Therapy to Promote Psychomotor Development and Facilitate Communication in Students with Autism Spectrum Disorder: A Literature Review
By Nohelis Mena
This issue of NASET's Autism Spectrum Disorder series was written by Nohelis Mena. Art therapy is a common practice used among students with autism to develop communication skills and improve psychomotor development. It is understood that art therapy has its benefits but lacks representation in how the students feel while partaking in these activities. The emotional state of the student while in therapy should be considered and should be further explored by research. This paper serves as a literature review discussing research conducted on using art therapy for communication and psychomotor skills. The specific topics to be discussed are as follows: Art therapy to teach self-expression, development of social skills, enhancement of visual skills, and enhancement of fine motor skills.
---
Summer Funding Helped School Districts Address Disparities
After another pandemic-disrupted school year, organizers of vastly expanded summer learning opportunities are investing heavily in efforts to make them accessible to the most vulnerable students. While there have been success stories, the programs have faced many of the same challenges that educators have been up against since the pandemic hit: Attendance has been inconsistent, some families have lost interest, and COVID-19 still has many reluctant to let students learn in-person. Educators also have had to address persistent barriers to access for summer programs for families that juggle work and child care and have limited access to transportation. "We're starting from a really unequal playing field," said Halley Potter, a senior fellow at The Century Foundation who studies educational inequity. "There's a lot that school districts have to do, and community organizations that are running these programs as well, in order to help pick that up." Read More
https://apnews.com/article/lifestyle-business-health-education-coronavirus-pandemic-6afd08df5c6d7e762f7e14e15402ed8e
Neural Network Model Shows Why People with Autism Read Facial Expressions Differently
People with autism spectrum disorder have difficulty interpreting facial expressions. Using a neural network model that reproduces the brain on a computer, a group of researchers based at Tohoku University have unraveled how this comes to be. The journal Scientific Reports published the results on July 26, 2021. "Humans recognize different emotions, such as sadness and anger by looking at facial expressions. Yet little is known about how we come to recognize different emotions based on the visual information of facial expressions," said paper coauthor, Yuta Takahashi. "It is also not clear what changes occur in this process that leads to people with autism spectrum disorder struggling to read facial expressions." Read More
https://www.sciencedaily.com/releases/2021/08/210805115455.htm
One Simple Way for Principals to Boost Students' Unfinished Learning
Heather C. Hill is a professor of education at the Harvard Graduate School of Education and studies teacher quality, teacher professional learning, and instructional improvement. Susanna Loeb is a professor of education and of public affairs at Brown University and the director of the university's Annenberg Institute for School Reform. With school returning to something closer to normal after over a year of disruption, most principals are looking for ways to get students back on track. Recent research suggests surprising benefits to student outcomes from a relatively straightforward policy: keeping teachers in their current grade and subject assignment to the extent possible. Teachers, just like students, learn by doing, and those teaching 5th grade for the second time will most likely be better at teaching that grade than they were the first time. Switching them to a new grade loses the benefit of that learning. Read More
https://www.edweek.org/leadership/opinion-one-simple-way-for-principals-to-boost-students-unfinished-learning/2021/08
How Much Influence do Principals Say They Have? A Lot
Nearly 100% of principals polled for the National Center for Education Statistics' 2017-18 National Teacher and Principal Survey reported feeling they had a major influence on several school activity decisions, including the hiring of teachers and setting discipline. The area of highest influence principals said they had was in evaluating teachers, while the area of lowest influence was in establishing curriculum. Principals' perceived influence, however, differed by school type, with private school leaders saying they had a greater level of influence in establishing curriculum and setting student performance standards than public school respondents. The purpose of the NTPS is to collect information that can provide a detailed and nationally representative picture of U.S. elementary and secondary schools and their staff. Though data from the 2017-18 survey was first released in 2020, the Institute of Education Sciences is continuing to release information from the survey that expands on earlier reports. Read More
https://www.k12dive.com/news/how-much-influence-do-principals-say-they-have/604407/
COVID-19 Pandemic Exposes Digital Divide for Black Families and Online Education
The pivot to online education for schoolchildren during the pandemic resulted in stress for Black families with inadequate internet service and unfamiliarity with technology, a new University of Missouri study found."What we found was parents felt disempowered to engage in their children's education," said the study's lead author, Adaobi Anakwe, an MU post-doctoral fellow. Wilson Majee, an associate professor in the MU School of Health Professions, was a co-author. Columbia Public Schools was online a large part of the 2020-21 school year and most of the last half of the 2019-20 school year. Read More
https://www.columbiatribune.com/story/news/education/campus/2021/08/04/covid-19-pandemic-exposes-digital-divide-black-families-online-education-university-missouri/5466870001/
States are Implementing New Educational Standards, Signaling the End of Common Core
America is preparing for a return to school this fall semester, but curriculums might seem a bit different than they used to. Many states have implemented or are currently in the process of developing new educational standards to replace the Common Core. "I think you are seeing today what kids experience and their curriculum kind of is a little bit more blended," Connecticut Education Association President Kate Dias said. On Fe. 12, 2020, Florida adopted the Benchmarks for Excellent Student Thinking. New York is also developing its own curriculum. The Next Generation Learning Standards are expected to be implemented throughout New York by September 2022. Read More
https://www.cnbc.com/2021/08/05/states-are-implementing-new-educational-standards-signaling-the-end-of-common-core.html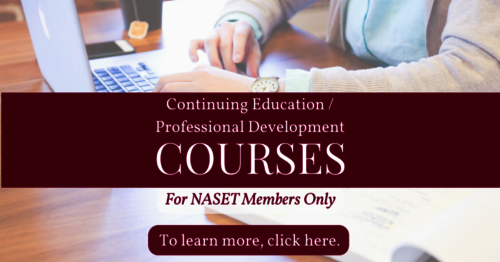 Will Teachers Get Vaccinated for $1,000?
School districts in growing numbers are putting some financial muscle behind the nationwide push to protect the public against COVID-19, offering cash payments as high as $1,000 to employees who get vaccinated. The trend began several months ago, as the pace of vaccinations nationwide slowed to a crawl and state governments began looking for ways to convince those hesitant to get the vaccine that it would be worth their while. The urgency for getting people vaccinated to prevent needless suffering and death has increased in recent weeks as the Delta variant, a far more transmissible strain of COVID-19, has become the dominant form of the disease in the United States. Read More
https://www.edweek.org/leadership/will-teachers-get-vaccinated-for-1-000/2021/08
Study Finds Children with Autism Respond Well to Puppets
A new study by researchers at the Yale Child Study Center demonstrates that puppets can attract and hold the attention of children with autism spectrum disorder (ASD), raising the potential for developing more engaging therapies that strengthen social engagement and facilitate learning. The study, published in the journal Autism Research, is the first to test anecdotal evidence that children with ASD, like most youngsters, pay attention to puppets. In a series of experiments, the researchers examined the visual attention patterns of young children with ASD, alongside a control group of typically developing children, in response to a video depicting a lively interaction between Violet, a brightly colored puppet, and a human counterpart. Read More
https://news.yale.edu/2021/08/05/study-finds-children-autism-respond-well-puppets
The Unexpected Benefits of Remote Learning for Neurodivergent Students
Learning disruptions have been an unfortunate but all-too-frequent sight during the pandemic. But not every student felt those effects evenly as schools shifted between remote and in-person options. Even under typical circumstances, learners with autism or other neurological differences are often more sensitive to changes in their environments. So given the lingering uncertainties about COVID-19's impact on schooling this fall—and the trajectory of the fast-spreading delta variant—perhaps it's no surprise that many families with neurodivergent children are opting to continue with remote learning. "We've had about 50 families stay online. And with that request, it prompted us to officially apply for our online schools here in the state of Arizona," says Dana Van Deinse, director of partnership and online programming at Arizona Autism Charter Schools, which serves more than 400 students. "So really, it came about from demand." Read More
https://www.edsurge.com/news/2021-08-04-the-unexpected-benefits-of-remote-learning-for-neurodivergent-students
A Framework for Managing Teacher-Student Conflicts
Growing up, you may have been taught to take deep breaths and count to 5 when faced with a stressful experience. This advice was meant to calm you down so you could control your emotions and address the situation appropriately. Counting to 5 continues to be a useful strategy if you're a teacher. Picture this: You're checking homework when you approach a student who says they didn't have time to complete the assignment. This situation warrants a conversation, but where it starts, who it involves, and how it ends can make or break your relationship with the student. So what do you do? Time to take a deep breath and count to 5. For new teachers, it's important to feel empowered but also to know when to ask for help. Read More
https://www.edutopia.org/article/framework-managing-teacher-student-conflicts
Scholastic esports Participation Leads to Substantial Learning Outcomes
According to Newzoo, the live-streaming audience for games will hit 728.8 million viewers in 2021 globally. For reference, the NFL is projected to hit 141 million viewers. Clearly, esports' popularity is growing exponentially. However, many people are still unfamiliar with esports, especially the emergence of scholastic esports in education. The utility of game-based learning in education has been known for a long time, but what is beginning to emerge is an understanding of how esports are having an impact in education. Due to the affordances of video games, esports promotes important qualities, forcing students to develop new skills and problem solve in novel situations bounded only by their imaginations. Teachers who are pioneering esports programs can attest to this. Tyler Hahn, Director of the Cherokee Public Library in northwestern Iowa, has seen that "esports empowers learners to use the convergence [of] games and their own interests as a platform to acquire communication, collaboration, and problem-solving skills needed to thrive in all aspects of life". His program is focused on developing college and career awareness services for middle school youth through esports and community engagement. Read More
https://www.eschoolnews.com/2021/08/03/scholastic-esports-participation-leads-to-substantial-learning-outcomes/

---
TRIVIA QUESTION OF THE WEEK
Congratulations to: Stephanie Jenkins, Kylie Powell, Susan Mason, Diane Campbell-Mitchell, Helma Wardenaar, Olumide Akerele, Tracy Anderson,Christine Powell, Karen Frantz-Fry, Cindi Maurice, Karen Breisinger, Tracy Christilles, Joie McLeod, and Catherine Cardenas who all knew the answer to last week's trivia question:
Carol Gray, a teacher and consultant, began experimenting with the idea of creating this behavioral intervention to help her students with autism prepare for a range of school-based situations. What she developed are written to help students with autism and other disabilities manage daily events, emotions, frustrations, and challenges. What is the behavioral intervention developed by Carol Gray called?
Answer: SOCIAL STORIES
This week's trivia question: Sometimes referred to as "Grandma's Rule", this principle is a theory of reinforcement that states that a less desired behavior can be reinforced by the opportunity to engage in a more desired behavior. If behavior B is of higher probability than behavior A, then behavior A can be made more probable by making behavior B contingent upon it. This principle is used all the time with children. Many teachers have told children they must finish their worksheet before they can go to recess or they have to clean their desks before they're allowed to have computer time. This principle makes it easier to do an unpleasant activity by putting a pleasant activity right after it. What is the principle called?
If you know the answer to this week's trivia questions, email it to us at contactus@naset.org by August 17, 2021. If you are correct, you will be acknowledged in next week's NASET's Week in Review
---
How Mutations in Top Autism Gene Could Lead to Seizures
Some mutations that disable SCN2A, one of the genes most strongly linked to autism, can unexpectedly make neurons hyperexcitable, a study in mice shows. The findings may help explain why a sizeable proportion of autistic children with mutations in SCN2A experience epileptic seizures. SCN2A codes for Nav1.2, a sodium ion channel that helps propagate electrical impulses through neurons in the brain. Mutations that increase the channel's activity are associated with seizures during infancy, previous research shows, whereas 'loss-of-function' mutations — those that disrupt the channel's activity — are linked to intellectual disability and autism. Read More
https://www.spectrumnews.org/news/how-mutations-in-top-autism-gene-could-lead-to-seizures/
Researchers Discover New Factor in Preventing Phenylketonuria, Offering New Treatment Strategy
Researchers at The University of Texas MD Anderson Cancer Center have discovered a critical new factor in regulating phenylalanine metabolism and, therefore, in preventing the inherited metabolic disorder phenylketonuria (PKU). The research also suggests a possible avenue for new treatments that may be effective for certain patients with PKU. The study, published today in Science, demonstrates that the long noncoding RNA (lncRNA) HULC directly regulates the metabolic enzyme phenylalanine hydroxylase (PAH). Loss of the lncRNA resulted in excess phenylalanine and symptoms consist with PKU in model systems, whereas applying synthetic mimics of HULC restored PAH activity and lowered phenylalanine levels. Read More
https://www.sciencedaily.com/releases/2021/08/210805141205.htm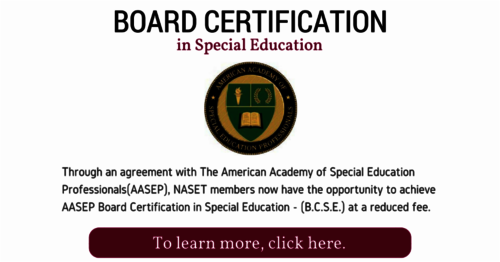 The ADA at 31: Access to Housing and Health Care Must Meet the Rise of Disability in the U.S.
It has been nearly 50 years since disability activists in San Francisco took over a federal building for 28 days to force the signing of Section 504 of the Rehabilitation Act. This legislation established the rights of people with disabilities against discrimination in programs receiving federal funds. By 1990, disability activists were literally crawling up the steps of the U.S. Capitol to demand civil rights legislation for disabled people. This resulted in the passage of the Americans with Disabilities Act, which celebrated its 31st anniversary in July 2021. Yet even with these laws' protections, the lack of access and equity for people with disabilities—particularly those who are multiply marginalized—was put in sharp focus by their treatment during the COVID-19 pandemic. Read More
https://www.americanprogress.org/issues/disability/reports/2021/08/05/502242/ada-31-access-housing-health-care-must-meet-rise-disability-u-s/
New Study: Did Online School Drive Down Cyberbullying?
When the pandemic first struck, many child well-being advocates worried that the massive shift to remote school would spur an uptick in a troubling behavior: online bullying. According to new research from Boston University, however, virtual learning may have had precisely the opposite effect. During online school, "there's no increase in cyberbullying, and in fact, there appears to be a decrease," co-author Andrew Bacher-Hicks told The 74. He and his colleagues' wrking paper, published through Brown University's Annenberg Institute for School Reform, used Google search trends to track rates of bullying and cyberbullying through the pandemic. Google search intensity for those two terms, the authors found, represents a strong proxy for actual rates of bullying in school and online. Read More
https://www.the74million.org/article/new-study-did-online-school-drive-down-cyberbullying/

---
JOB POSTINGS
* [2021-2022] College Counselor- The College Counselor will be responsible for supporting students with their college exploration and application process within DREAM's comprehensive post-secondary success programs and teams. This is an exciting opportunity for an experienced college counselor to work in a progressive, restorative and academically rigorous environment committed to serving the whole child. To learn more- Click here.
* Director III, Special Education Procedural Support- Fairfax County Public Schools (FCPS), the nation's 11th largest school division, is seeking a proven educational leader to serve as Director, Special Education Procedural Support in the Department of Special Services.Located in the Washington, D.C. region, FCPS serves a diverse student population of more than 189,000 students in grades pre-K through 12, 14% of which receive special education and related services under IDEA. To learn more- Click here
* Special Education Teacher - McLean County Unit District No. 5 is seeking Special Education Teacher who provides specialized instruction in order to meet the unique educational needs of students with disabilities, evaluates and assesses progress, in accordance with the student's IEP, in a variety of settings. To learn more - Click here
* Special Education Teacher - STRIVE Prep is a Denver-based community of public charter schools that challenges every student to strive for college and thrive throughout life by helping them to discover and develop the knowledge, skills, and confidence necessary to succeed in college and beyond. We encourage you to read our 2020 Impact Report and learn more about what a career at STRIVE Prep is like here. To learn more - Click here
* Classroom Teacher- Work with students in various settings, develop and modify a therapeutically guided curriculum, generate reports to meet students' needs, communicate with families, coordinate with therapists, and plan for teaching assistants. To learn more- Click Here
* Special Education Teacher- Provides instruction, directly and with the assistance of Education Assistants and Classroom Assistants, of students with developmental disabilities in education, vocational, functional and self-help, social-emotional, and behavioral areas. Instruction is enhanced by the ongoing collaboration with other team members (i.e. behavior department, parents, related services, etc.) in a multi-disciplinary approach. To learn more- Click Here
* Special Education Teacher- Special education teachers at Urban Prep provide students with special needs with a rigorous, high quality and engaging academic experience. Achieving academic excellence requires that teachers work collaboratively with the Principal, Assistant Principal, and/or Department Chair to effectively communicate expectations to students, parents, members of the community, and colleagues from across our network of schools. To learn more- Click Here
* Network Director of Mental Health - Reporting to the Managing Director of Programs, the Network Director of Mental Health will be responsible for leading strategy across DREAM schools to ensure the mental health needs of all students are met. This is an exciting opportunity for an individual who has extensive knowledge of best practices in mental health for students. To learn more- Click Here
* Teacher-IDEA Public Schools-Houston- Help shape and develop a school wide culture that fosters a productive and enthusiastic learning environment for each student. Establish and maintain a cooperative working relationship with students and families based on trust, understanding and respect for the communities in which they identify. Prepare and help students transition from grade to grade and after graduation. To learn more- Click Here
* Special Education Teacher- We're looking for exceptional Special Education Teachers for full-time positions in North View, GA for the 2021-2022 school year, from July 29, 2021 - May 24, 2022. These positions are 37.5 hours per week working with elementary-high school age students, with various degrees of cognitive impairment. TherapyTravelers is a mission-driven organization in the business of changing lives! To learn more- Click Here
* Special Education Teacher - Middle School- The Middle School (MS) Special Education Teacher is responsible for the education of each pupil in his or her charge. This position will accomplish these duties while working with students, parents, other teachers and staff toward achieving the goals set forth in the Prospect Ridge Academy Mission Statements. To learn more- Click Here
* Director of Special Services- The Director coordinates and evaluates special education programs and staff, and works with general education, support staff, building administrators, and parents to develop appropriate programs for special education students who receive services in PK-12. This position reports to the Assistant Superintendent of Learning Services. To learns more- Click Here
* Special Needs Tutors - is seeking dynamic, state credentialed special needs teachers to tutor on our virtual platform teaching learners all over the world. This is a perfect second job to earn extra money from the safety of your own home. There is no minimum hourly requirement; all you need is a computer, reliable internet, a quiet space and willingness to teach. To learn more - Click here
* Full Time Director of Special Needs Ministry - The Director of Special Needs Ministry will provide oversight and leadership to five direct reports. This leader will be responsible to develop, oversee and implement a philosophy of ministry that shares the gospel, provides discipleship and creates a sense of belonging for those with special needs and their families. To learn more - Click here
* Special Education Teacher - This is a full-time, ten-month position to provide general classroom instruction for students with Autistic Spectrum Disorders, serious Emotional Disturbance or Development Delays. As a Special Education Teacher, you will play an integral role in the success of our students while overseeing the classroom team and dynamics. To learn more - Click here
* National, Virtual Special Education Teacher - Stride K12 is looking for Special Education Teachers to join our talented group of passionate education professionals. Special Education Teacher provide instruction, support and guidance, manage the learning process, and focus on students' individual needs as defined by each student's IEP. To learn more -Click here
* Autism Program Coordinator - Hammitt Schools - The Autism Program Coordinator works collaboratively with the school staff to ensure development and implementation of best practice social/behavioral, communication, and instructional strategies within the Challenges classrooms. Serves as a clinical leader in developing instructional and behavioral interventions in classrooms. To learn more - Click here.
* Emotional Disabilities Teacher, MS/HS - Provides and is accountable for the planning, assessment, instruction, communication, human relations, safety, and management of a classroom or assigned instructional setting. Supports FCPS mission to "inspire, enable, and empower students to meet high academic standards, lead ethical lives, and demonstrate responsible citizenship". To learn more - Click here
* Multiple Disabilities Teacher, ES/MS/HS - Provides and is accountable for the planning, assessment, instruction, communication, human relations, safety, and management of a classroom or assigned instructional setting. Supports FCPS mission to "inspire, enable, and empower students to meet high academic standards, lead ethical lives, and demonstrate responsible citizenship." To learn more - Click here
If you are an Employer looking for excellent special education staff - Click here for more information
---
FOOD FOR THOUGHT
Don't let yesterday take up too much of today.
Will Rogers