Week in Review - August 6, 2021

---
NASET
WEEK IN REVIEW
National Association of Special Education Teachers
August 6, 2021 Vol 17 Issue #32
---

Dear NASET Members and Guests,
Welcome to NASET's WEEK in REVIEW. Here, we provide you with the latest publications fromNASET to read and or download, as well as some of the most interesting articles that have happened this week in the field of special education. We hope you enjoy this publication. Feel free to send us articles for this publication or let us know your thoughts about the WEEK in REVIEW at news@naset.org. Have a great weekend.

Sincerely,
---
---
WHATS NEW AT NASET
August 2021 - Special Educator e-Journal
Table of Contents
---
Second-Hand Marijuana Smoke Exposure Associated with Respiratory Infections in Children
Children whose parents regularly smoke or vape marijuana may experience viral respiratory infections, such as the common cold, more frequently than those whose parents do not smoke, according to a study published in the journal Pediatric Research. Researchers from Wake Forest School of Medicine and Children's Hospital Colorado, USA surveyed 1,491 parents and caregivers who lived in Colorado, a US state where recreational and medicinal use of marijuana is legal. The researchers found that parents who regularly smoked or vaped marijuana reported that their children experienced more viral respiratory infections in the year prior to the survey, compared to children whose parents did not smoke tobacco or marijuana. Read More
https://www.sciencedaily.com/releases/2021/07/210729122209.htm
Gene Associated with Autism Linked to Itch Response, Study Finds
A pilot study from North Carolina State University has found that a gene associated with autism spectrum disorder (ASD) and pain hypersensitivity may actually decrease itch response. Atopic dermatitis and pain hypersensitivity are both conditions associated with some types of ASD. The gene in question, contactin associated protein 2 (CNTNAP2), is thought to be linked to a mutation associated with some forms of autism. This gene is found throughout the dorsal root ganglia (DRG), which are clusters of sensory cells located at the root of the spinal nerves. The DRG is the superhighway that transmits sensations of both pain and itch from the skin through the spinal cord to the brain. Read More
https://www.sciencedaily.com/releases/2021/07/210729122129.htm
New Study Reveals Serious Long-Term Complications in Youth-Onset Type 2 Diabetes
Phil Zeitler, MD, PhD, has been treating youth with type 2 diabetes for more than 20 years. He and a team of researchers published a paper today on the TODAY2 study in the New England Journal of Medicine on the long-term complications of type 2 diabetes. (TODAY stands for Treatment Options for type 2 Diabetes in Adolescents and Youth. The first phase of the study took place from 2004 -- 2011; phase two from 2011 -- 2020. Both studies involved more than 550 participants from across the country.) Zeitler is the chair of the TODAY study group and is a professor of pediatrics, endocrinology at the University of Colorado School of Medicine and medical director of the pediatric Clinical and Translational Research Center at Children's Hospital Colorado, both located on the University of Colorado Anschutz Medical Campus. Read More
https://www.sciencedaily.com/releases/2021/07/210728201347.htm
NYC is Promising Expanded Special Education Services After School and on Saturdays.
For thousands of students with disabilities in New York City, the pandemic upended crucial services, from physical and occupational therapies that were difficult to deliver remotely, to special education classes that were suddenly virtual and staffed by one teacher instead of two. In an acknowledgment that these disruptions have knocked many children off track, city officials announced earlier last month that every student with an individualized education program — or roughly 200,000 children with disabilities — will be eligible for extra special education programming after school and on Saturdays in addition to whatever services they normally receive. The program is the widest-reaching effort so far to address learning gaps for students with disabilities caused by the pandemic. Reach More
https://ny.chalkbeat.org/2021/7/28/22596682/saturday-afterschool-special-education-nyc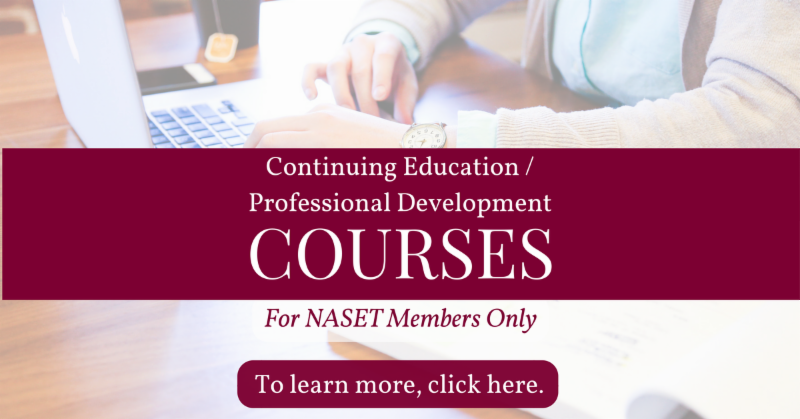 Study Shows More Disability Stories Onscreen, but Few Actors with Disabilities
Let's start with the good news: Significant depictions of disability on film and television shows have nearly tripled over the past decade compared with the previous 10 years. Almost all of those titles, however, still don't feature actors with disabilities. That was the conclusion of a new study released by Nielsen and the nonprofit organization RespectAbility, which analyzed the representation of disabled characters on film and TV shows released from 1920 to 2020. The titles came from a Nielsen database that includes more than 90,000 films and TV shows that premiered over the past century. Of those, 3,000 titles were tagged as having significant disability themes or content. Read More
https://www.nytimes.com/2021/07/28/arts/television/disability-representation-study-film-television.html
After Pandemic Disrupted School, New Law Allows Students with Disabilities to Finish Academic Year and 'Make Up for Lost Time'
Students with special needs who turn 22 while in school will be able to finish the academic year under legislation signed into law Wednesday by Gov. J.B. Pritzker. Pritzker signed the two bills at the Southside Occupational Academy High School and said they will help the state align "the law with our values." "I strongly believe that a core principle of governance is ensuring that our laws are kind to the people that they're meant to serve," Pritzker said. "After all, our laws are an expression of our values, and there's nothing kind about taking a student with disabilities out of the classroom ... just because they turned another day older. "It doesn't happen to general education students, and it shouldn't happen to our students with special needs either. And in Illinois that shouldn't ever happen again as a result of what we do here today." Read More
https://chicago.suntimes.com/politics/2021/7/28/22598029/students-disabilities-22-allowed-finish-academic-year-pritzker
Belonging, Safety, and Trust: A Recipe for Better Professional Learning
What's the recipe for creating a strong learning culture and community? What ingredients are needed as some teachers and students set foot on school campuses for the first time in over a year? A dash of joy? A cup of collaboration? What will our educators need to feel supported this fall? At Lead by Learning, a nonprofit with the Mills College School of Education that partners with schools and districts to create strong learning cultures for educators, we believe the foundation of learning and growth is belonging, safety, and trust not just for our students, but for adults too. Attending to the social and emotional needs of educators supports them to best attend to the needs of their students. Read More
https://www.edutopia.org/article/belonging-safety-and-trust-recipe-better-professional-learning
CDC: Teachers and Students Should Wear Masks
Teachers and students should wear masks inside classrooms, regardless of whether they are fully vaccinated or not, the Centers for Disease Control and Prevention said on Tuesday in a backtrack that comes just three weeks after the government's top public health officials said it was safe for those vaccinated to be maskless inside schools. The updated guidance reflects the rapid increase in infections, transmission and hospitalizations stemming from the spread of the delta variant, including among vaccinated individuals, and comes as the vast majority of schools across the country prepare to welcome students back for in-person learning, full time, five days a week – some for the first time in over a year. "CDC recommends that everyone in K to 12 schools wear a mask indoors, including teachers, staff, students and visitors, regardless of vaccination status," CDC Director Rochelle Walensky said on a press call Tuesday, during which she also recommended that vaccinated people who live in areas with moderate to high transmission rates wear masks in indoor public spaces to help prevent the spread of the new COVID-19 strain. Read More
https://www.usnews.com/news/education-news/articles/2021-07-27/cdc-teachers-and-students-should-wear-masks-even-those-vaccinated
---
TRIVIA QUESTION OF THE WEEK
Congratulations to: Diane Campbell-Mitchell, Brandi Renya, Stephanie Jenkins, Lauro Esquilino, Kimberly Pearson, Cindi Maurice, Olumide Akerele, Patsy Ray, Tracy Anderson, Catherine Cardenas, Karen Frantz-Fry, and Mary Ellen Denmon who all knew the answer to last week's trivia question:
This concept was coined in 1967 by the American psychologists Martin Seligman and Steven Maier. It is a mental state in which a person forced to bear stimuli that are painful or otherwise unpleasant, becomes unable or unwilling to avoid subsequent encounters with those stimuli, even if they are "escapable," presumably because he/she has learned that it cannot control the situation. For some children with disabilities, they feel that they've had no control over the past events of their lives, and they gain the expectation that future events will be just as uncontrollable. Because they believe that nothing they do will ever change the outcome of an event, these kids are often left thinking that they should not even bother trying. What is this mental state concept called?
Answer: LEARNED HELPLESSNESS
This week's trivia question: Carol Gray, a teacher and consultant, began experimenting with the idea of creating this behavioral intervention to help her students with autism prepare for a range of school-based situations. What she developed are written to help students with autism and other disabilities manage daily events, emotions, frustrations, and challenges. What is the behavioral intervention developed by Carol Gray called?
If you know the answer to this week's trivia questions, email it to us at contactus@naset.org by August 9, 2021. If you are correct, you will be acknowledged in next week's NASET's Week in Review
---
Children with Autism Have Unique Collection of Healthy Gut Bacteria
Children with autism differ socially and developmentally from their typically developing peers. Now, researchers say there are also differences in their array of healthy gut bacteria or "microbiome." The findings may lead to earlier treatment for kids with an autism spectrum disorder, suggested the authors of a new small study. The gut microbiome can vary according to where people live, but the findings show "for the first time that the gut microbiota of children with [autism] is abnormally developed and lags that of age-matched peers," according to study author Siew Ng, of the Chinese University of Hong Kong, and colleagues. Read More
https://www.upi.com/Health_News/2021/07/28/children-autism-gut-bacteria-healthy-study/8001627421352/
Why Buybacks? 7 Tips for Schools Seeking Second Life with Apple Devices
School districts that have gotten Apple technology into the hands of students likely paid a price to get it. Over the past year, many others have opted for less expensive alternatives, namely Chromebooks. Though any 1:1 initiative is positive for students, how much consideration should schools be giving to cost of ownership when purchasing new educational technology? Apple products, like Jeeps or a good piece of art, often retain their value. Districts willing to sell back their older models could see significant returns from companies such as Second Life Mac, which offers buybacks on most Apple devices. In decent condition, those returns could be used as a down payment on new technology every few years. Schools could make a solid investment, for example, in products such as iPads for students and not pay more in the long run. So, giving away those old Apple devices may not be prudent. Read More
https://districtadministration.com/why-buybacks-7-tips-for-schools-seeking-second-life-with-apple-devices/
Robots Assist Students During Summer Enrichment Program
Connecticut-based MOVIA Robotics, Inc. has brought their robots into local schools this month to assist students with autism during a summer enrichment program. The MOVIA Robot Assisted Instruction or RAI program ran at a different Bristol public school each week, offering free summer sessions on Tuesdays and Thursdays from noon to 2 p.m. this July. The robots provide interactive lessons, activities and games intended to help autistic students build both their academic and social skills in order to assist with transitioning back to classroom in the fall. MOVIA CEO Rob Parenti said that, this year, Bristol's summer school "extended school year program", which typically allows 4 to 6 weeks of additional education to help meet Individualized Education Program (IEP) goals and objectives-had gone virtual this year. Read More
http://www.bristolpress.com/BP-Bristol+News/393902/robots-assist-students-with-autism-during-summer-enrichment-program
Chicago's Charters Enroll More Students with Disabilities than Traditional Schools, but Funding Unclear
Chicago's charter schools enroll a higher percentage of students with disabilities than traditional public schools, but there is no way to track how much funding goes to those students' education, according to a new report. Of 18 cities studied by a University of Arkansas research team, Chicago was the only one where charter schools enrolled a larger percentage of students with disabilities than traditional public schools, 15% compared to 14.1%. On average, the study reported that the 18 cities charter schools enrolled 9.5% of students with disabilities, while traditional public schools enrolled 13.1%. The report, published last week, used data from 2018 to analyze per-pupil spending on students with disabilities at public charter schools. Read More
https://chicago.chalkbeat.org/2021/7/27/22596683/chicago-charters-enroll-more-students-with-disabilities-than-traditional-schools-but-funding-unclear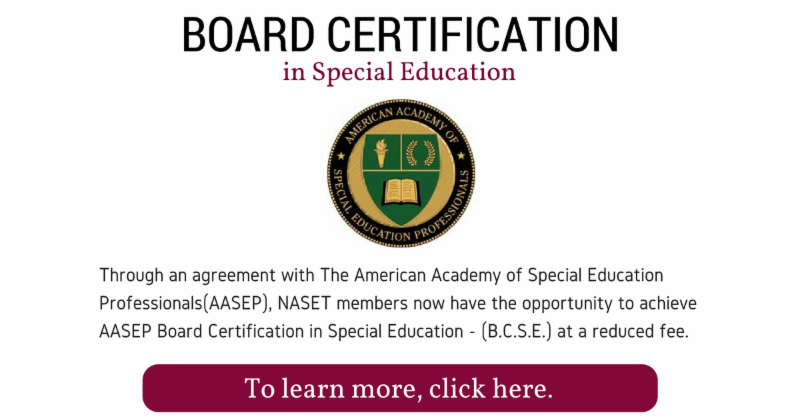 Reading on Screen vs. Print: New Analysis Thickens the Plot on Promoting Comprehension
The pandemic has increased the amount of reading young children do in digital formats, and a new research analysis suggests parent and teacher behavior can mean the difference in whether e-books help or hinder reading skills in the long run. All else being equal, children 8 years old and younger comprehend storybooks better when they are in print rather than digital form, according to an analysis of 39 experimental studies published in the Review of Educational Research. But print wasn't an end-all, be-all, they found. Researchers also found that most of the commercially published e-books explored in the studies didn't enhance the text in ways that focused children's attention as adults naturally would when reading a story to a child, such as pointing out main story elements, asking questions, and focusing children's attention on the chain of events in a story. The electronic books that did use these elements tended to outperform print books in children's comprehension. Read More
https://www.edweek.org/teaching-learning/reading-on-screen-vs-print-new-analysis-thickens-the-plot-on-promoting-comprehension/2021/07
Severe COVID in Kids: Rare, but Brain Issues Can Result
About one in 20 kids hospitalized with COVID-19 develop debilitating brain or nerve complications that could haunt some for a long time, a new British study reports. Children with severe infections can suffer from brain inflammation, seizures, stroke, behavior changes, hallucinations and psychosis. About one-third of the stricken kids had symptoms that didn't resolve in the short term, though it's unknown how long their brain problems will linger, the researchers said. "Many of the children identified were very unwell," senior author Dr. Rachel Kneen said in a news release from the University of Liverpool. "Whilst they had a low risk of death, half needed intensive care support and a third had neurological disability identified. Many were given complex medication and treatments, often aimed at controlling their own immune system." Read More
https://consumer.healthday.com/7-20-severe-covid-in-kids-rare-but-brain-issues-can-result-2653801566.html
3 Tips for Individuals with Disabilities to Stay Confident and Motivated During the Job Search
As the pandemic continues to recede and more businesses amp up their hiring, many job seekers have found themselves in a stronger position to negotiate their salary or working conditions. However, for some individuals with disabilities, finding a new job isn't so simple, and the stress of being without financial stability is compounded by the discouragement of a lengthy medical recovery time and possible limitations. Looking for work may feel like an uphill battle, but it's been the experience of our customers at Allsup that more employers are willing to be flexible and accommodate the needs of employees than they were before the pandemic began. If you are feeling discouraged by the process of applying for work, or fear discrimination as a result of your disability, here are a few tips to stay motivated and confident that you will find a job that best suits your skills and interests. Read More
https://www.forbes.com/sites/paulamorgan/2021/07/26/3-tips-for-individuals-with-disabilities-to-stay-confident-and-motivated-during-the-job-search/?sh=19495c219a2e
How California Plans to Deter Costly Special Education Disputes
The threatened deluge of post-pandemic special education litigation may be averted -- or at least minimized -- by a new initiative in California encouraging parents and schools to resolve disputes before heading to court. The state budget, signed earlier this month by Gov. Gavin Newsom, sets aside $100 million for resolving special education conflicts between parents and school districts, which escalated during remote learning. The money will go toward outreach, such as brochures, meetings and presentations, to help parents and school staff understand the rights outlined in the Individuals with Disabilities Education Act, the federal law that requires districts to educate students of all abilities. The goal is to improve communication and build trust between parents and schools, so conflicts can be resolved quickly and more easily. Read More
https://pleasantonweekly.com/news/2021/07/29/how-california-plans-to-deter-costly-special-education-disputes
---
JOB POSTINGS
* [2021-2022] College Counselor- The College Counselor will be responsible for supporting students with their college exploration and application process within DREAM's comprehensive post-secondary success programs and teams. This is an exciting opportunity for an experienced college counselor to work in a progressive, restorative and academically rigorous environment committed to serving the whole child. To learn more- Click here.
* Director III, Special Education Procedural Support- Fairfax County Public Schools (FCPS), the nation's 11th largest school division, is seeking a proven educational leader to serve as Director, Special Education Procedural Support in the Department of Special Services.Located in the Washington, D.C. region, FCPS serves a diverse student population of more than 189,000 students in grades pre-K through 12, 14% of which receive special education and related services under IDEA. To learn more- Click here
* Special Education Teacher - McLean County Unit District No. 5 is seeking Special Education Teacher who provides specialized instruction in order to meet the unique educational needs of students with disabilities, evaluates and assesses progress, in accordance with the student's IEP, in a variety of settings. To learn more - Click here
* Special Education Teacher - STRIVE Prep is a Denver-based community of public charter schools that challenges every student to strive for college and thrive throughout life by helping them to discover and develop the knowledge, skills, and confidence necessary to succeed in college and beyond. We encourage you to read our 2020 Impact Report and learn more about what a career at STRIVE Prep is like here. To learn more - Click here
* Classroom Teacher- Work with students in various settings, develop and modify a therapeutically guided curriculum, generate reports to meet students' needs, communicate with families, coordinate with therapists, and plan for teaching assistants. To learn more- Click Here
* Special Education Teacher- Provides instruction, directly and with the assistance of Education Assistants and Classroom Assistants, of students with developmental disabilities in education, vocational, functional and self-help, social-emotional, and behavioral areas. Instruction is enhanced by the ongoing collaboration with other team members (i.e. behavior department, parents, related services, etc.) in a multi-disciplinary approach. To learn more- Click Here
* Special Education Teacher- Special education teachers at Urban Prep provide students with special needs with a rigorous, high quality and engaging academic experience. Achieving academic excellence requires that teachers work collaboratively with the Principal, Assistant Principal, and/or Department Chair to effectively communicate expectations to students, parents, members of the community, and colleagues from across our network of schools. To learn more- Click Here
* Network Director of Mental Health - Reporting to the Managing Director of Programs, the Network Director of Mental Health will be responsible for leading strategy across DREAM schools to ensure the mental health needs of all students are met. This is an exciting opportunity for an individual who has extensive knowledge of best practices in mental health for students. To learn more- Click Here
* Teacher-IDEA Public Schools-Houston- Help shape and develop a school wide culture that fosters a productive and enthusiastic learning environment for each student. Establish and maintain a cooperative working relationship with students and families based on trust, understanding and respect for the communities in which they identify. Prepare and help students transition from grade to grade and after graduation. To learn more- Click Here
* Special Education Teacher- We're looking for exceptional Special Education Teachers for full-time positions in North View, GA for the 2021-2022 school year, from July 29, 2021 - May 24, 2022. These positions are 37.5 hours per week working with elementary-high school age students, with various degrees of cognitive impairment. TherapyTravelers is a mission-driven organization in the business of changing lives! To learn more- Click Here
* Special Education Teacher - Middle School- The Middle School (MS) Special Education Teacher is responsible for the education of each pupil in his or her charge. This position will accomplish these duties while working with students, parents, other teachers and staff toward achieving the goals set forth in the Prospect Ridge Academy Mission Statements. To learn more- Click Here
* Director of Special Services- The Director coordinates and evaluates special education programs and staff, and works with general education, support staff, building administrators, and parents to develop appropriate programs for special education students who receive services in PK-12. This position reports to the Assistant Superintendent of Learning Services. To learns more- Click Here
* Special Needs Tutors - is seeking dynamic, state credentialed special needs teachers to tutor on our virtual platform teaching learners all over the world. This is a perfect second job to earn extra money from the safety of your own home. There is no minimum hourly requirement; all you need is a computer, reliable internet, a quiet space and willingness to teach. To learn more - Click here
* Full Time Director of Special Needs Ministry - The Director of Special Needs Ministry will provide oversight and leadership to five direct reports. This leader will be responsible to develop, oversee and implement a philosophy of ministry that shares the gospel, provides discipleship and creates a sense of belonging for those with special needs and their families. To learn more - Click here
* Special Education Teacher - This is a full-time, ten-month position to provide general classroom instruction for students with Autistic Spectrum Disorders, serious Emotional Disturbance or Development Delays. As a Special Education Teacher, you will play an integral role in the success of our students while overseeing the classroom team and dynamics. To learn more - Click here
* National, Virtual Special Education Teacher - Stride K12 is looking for Special Education Teachers to join our talented group of passionate education professionals. Special Education Teacher provide instruction, support and guidance, manage the learning process, and focus on students' individual needs as defined by each student's IEP. To learn more -Click here
* Autism Program Coordinator - Hammitt Schools - The Autism Program Coordinator works collaboratively with the school staff to ensure development and implementation of best practice social/behavioral, communication, and instructional strategies within the Challenges classrooms. Serves as a clinical leader in developing instructional and behavioral interventions in classrooms. To learn more - Click here.
* Emotional Disabilities Teacher, MS/HS - Provides and is accountable for the planning, assessment, instruction, communication, human relations, safety, and management of a classroom or assigned instructional setting. Supports FCPS mission to "inspire, enable, and empower students to meet high academic standards, lead ethical lives, and demonstrate responsible citizenship". To learn more - Click here
* Multiple Disabilities Teacher, ES/MS/HS - Provides and is accountable for the planning, assessment, instruction, communication, human relations, safety, and management of a classroom or assigned instructional setting. Supports FCPS mission to "inspire, enable, and empower students to meet high academic standards, lead ethical lives, and demonstrate responsible citizenship." To learn more - Click here
If you are an Employer looking for excellent special education staff - Click here for more information
---
FOOD FOR THOUGHT
You can only understand people if you feel them in yourself.
John Steinbeck